I'm so excited about today's DIY project! It's just so summery and fun. Summer, please never end!! I've been dying to make a beach ball garland for awhile. I've contemplated using real mini beach balls or mini strands of lanterns, but settled on styrofoam balls to create these faux beach balls! I think any of those options would work, but here's what I did with a little paint and some string. How awesome would these be for a pool party? I know you're still dying to throw one before the kiddos head back to school. Hop to it, and send me photos if you try this out!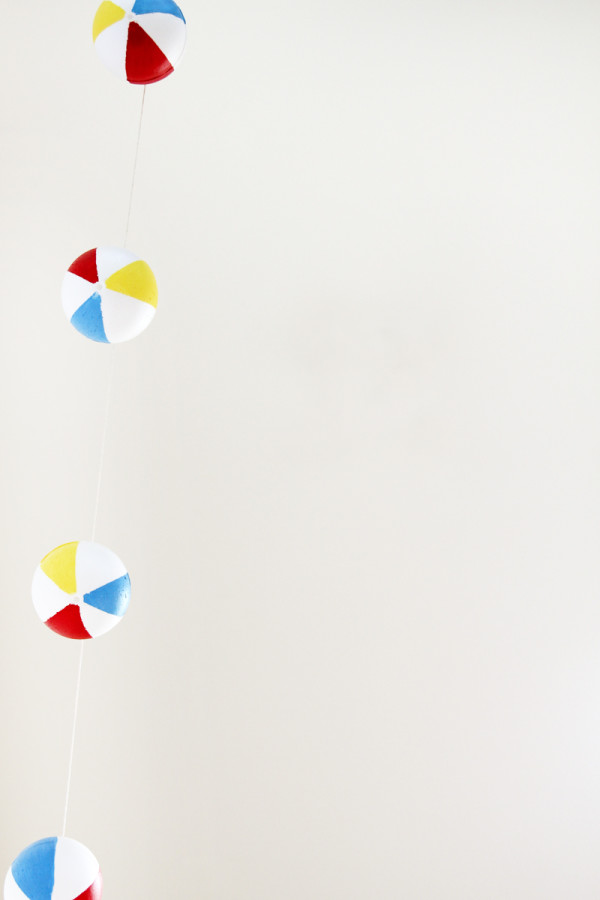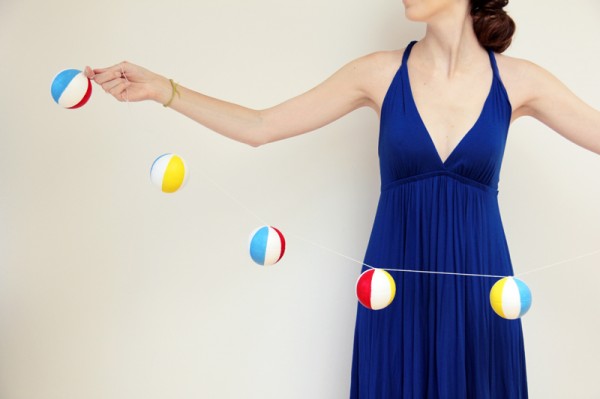 Hmm, who's that up there!?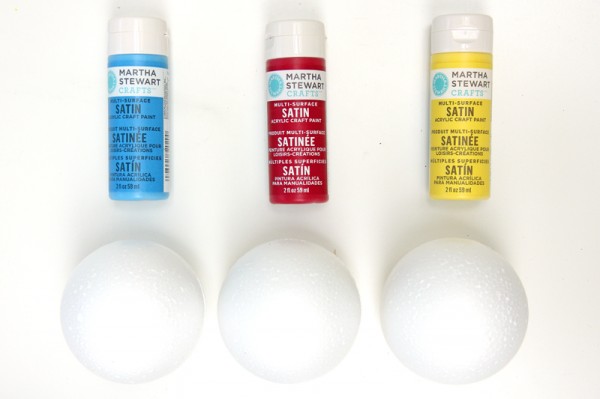 Supply List:
Smoothfoam Balls (You can buy them at a craft store. These are not regular styrofoam balls, those won't take the paint as well!)
Craft paint in blue, yellow and red (or whatever beach ball colors you choose!) + a paint brush
Pencil
Painter's Tape (Optional if you have a steady hand!)
String or twine
Hot Glue Gun
To Make:
The smoothfoam balls will have a small hole in the top. Using this as your guide, make a little mark with your pencil to divide each ball into six equal parts. Tape off one of those sections, running a piece of tape straight from your top marker down to the bottom point (there will be a small circle there to guide you) on each side of the section. Paint this section with your first color and let dry.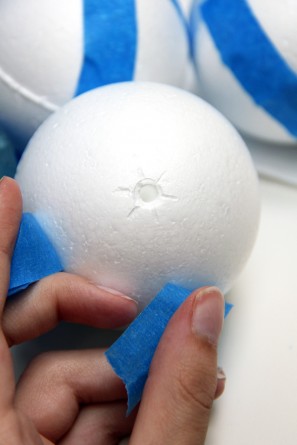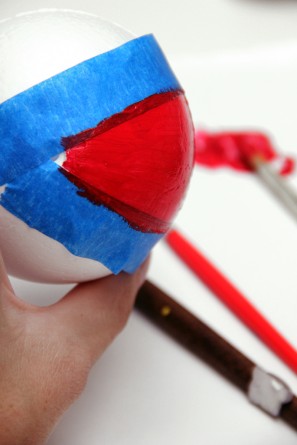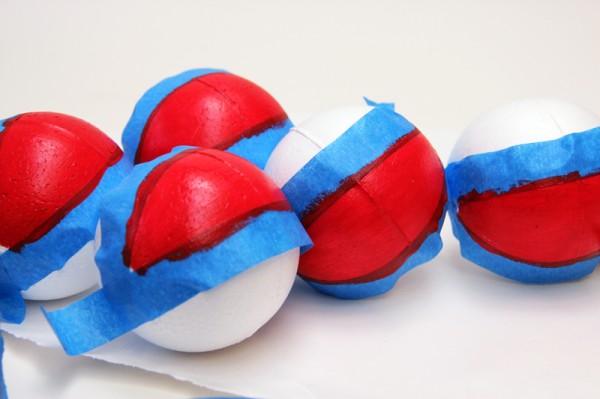 Remove tape and repeat the process with the next two colors (one at a time!), leaving a white section in between each.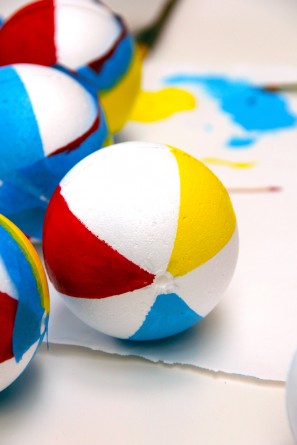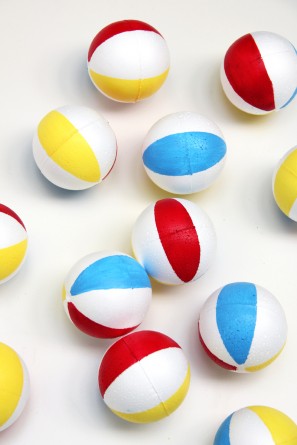 At this point, these would just be cute in pails or buckets as table centerpieces, wouldn't they!?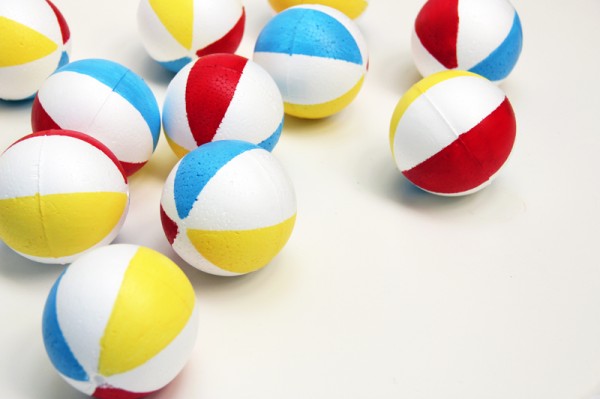 But for the garland, get your string and hot glue ready. Put a small dot of hot glue on the top of each beach ball and place the string in it to secure. I spaced mine about 9″ apart and you can adjust as you see fit. With my spacing, I had a good sized garland using eight beach balls.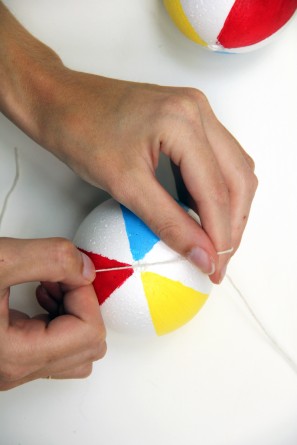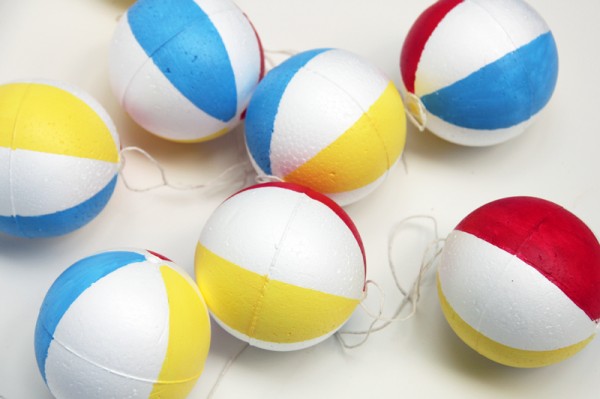 Cut your string, leaving length at the end to hang/tie and you are d-d-done!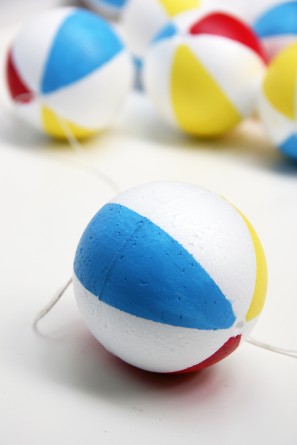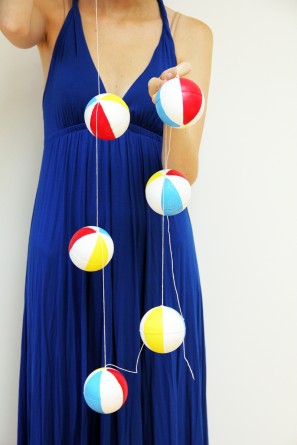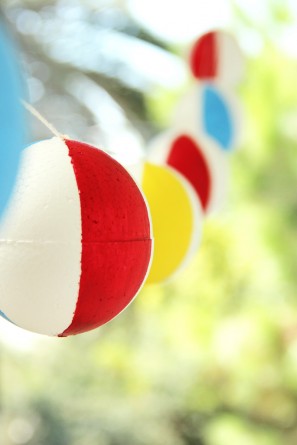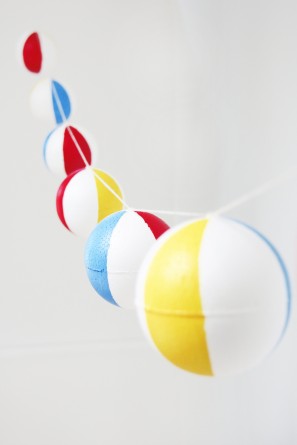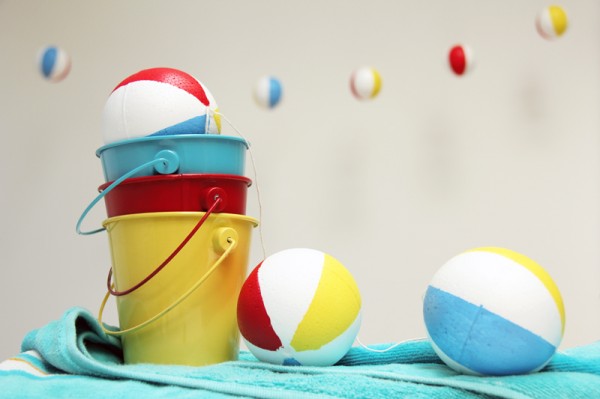 All Photos by Studio DIY
Looking for more DIY projects? Check out the Project Gallery and Free Printable Gallery! In need of supplies to make your own money holder cards? Check out the Craft Supplies Guide!