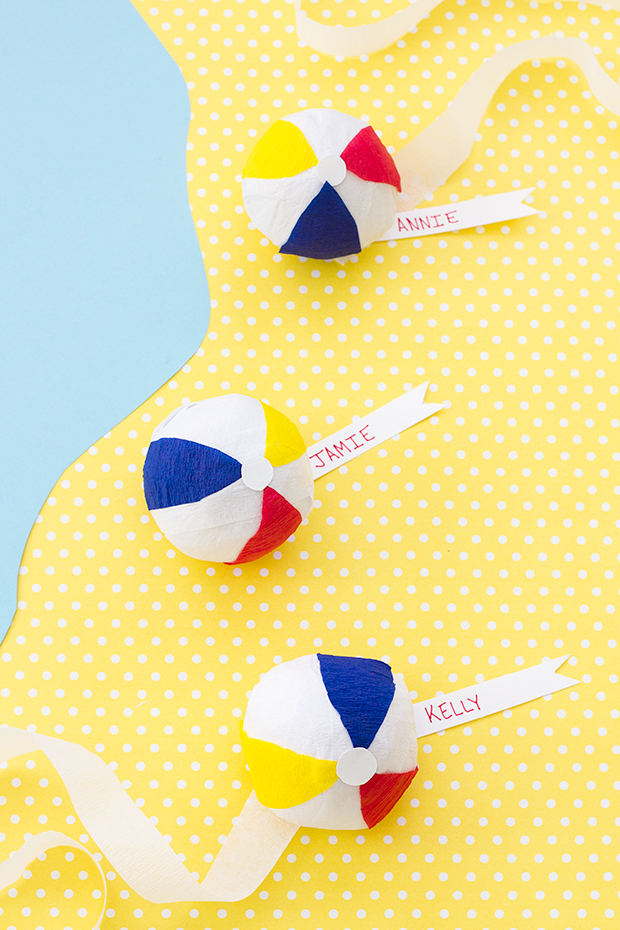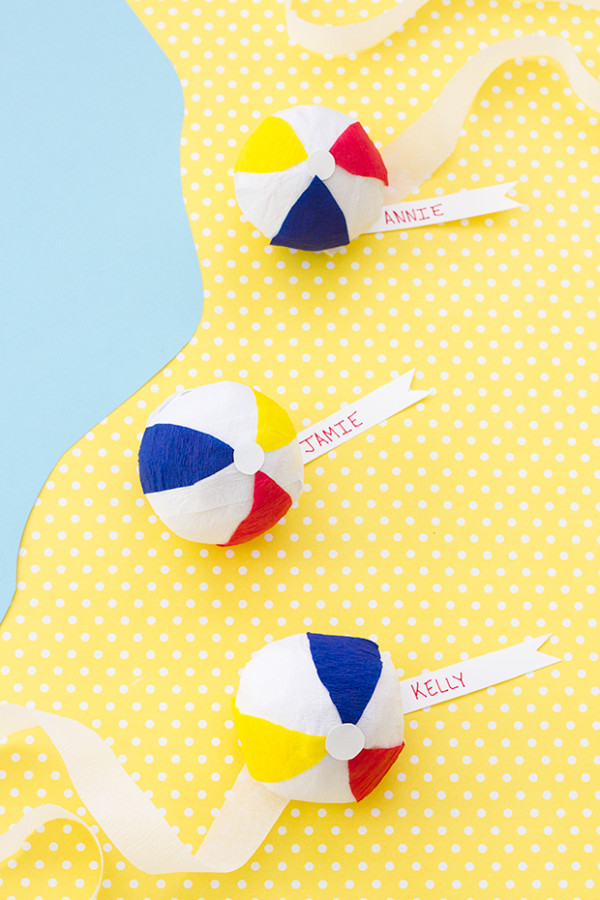 I love me a surprise ball! I've actually never been gifted one (hint hint) but they are so fun to make! Especially summery ones that look like beach balls!!!!! My latest DIY for eHow is up, and these double as place cards and party favors. Because I like a multitasking DIY! Check out the full tutorial here.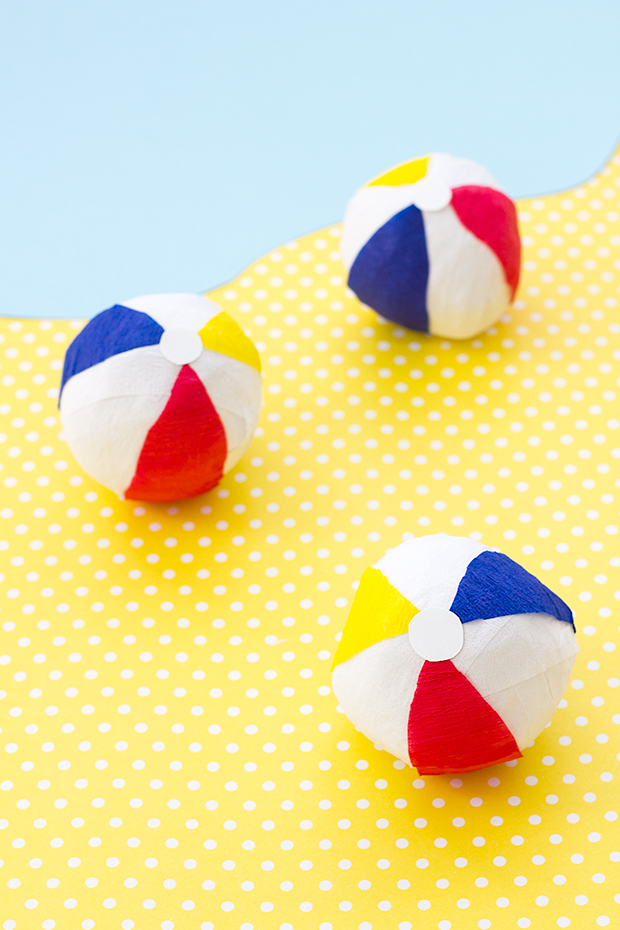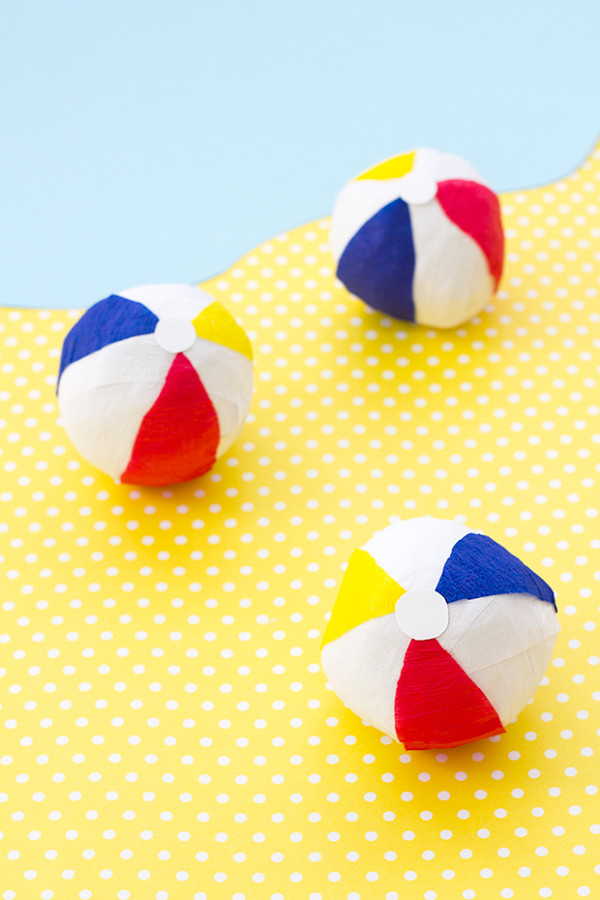 All Photos by Studio DIY
Can summer please, please never end!?
More summery DIYs here.