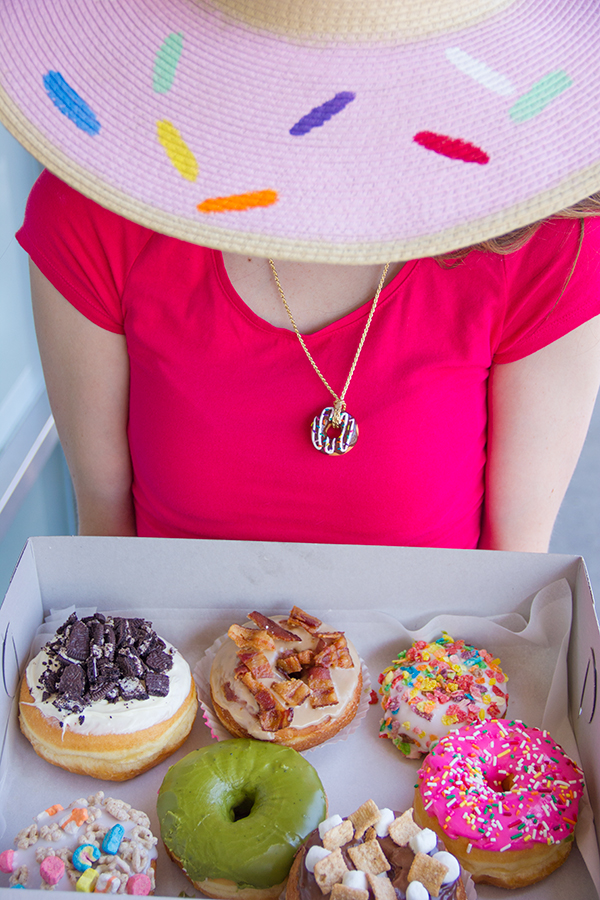 I take the same route to the studio every day. And every time I pass this shop called California Donuts. And I was always intrigued. I liked the retro sign, and that it was walk up window style. But I'm always running late and never stopped to actually give it a whirl. Then on one of my donut DIY posts on Instagram someone tagged them and I popped over to their account. And then I was like OK WE NEED TO GO. I mean, the concoctions they come up with. Holy. Moly. So one Sunday, Jeff and I ventured over to eat our way through their donuts… and that's exactly what we did! Seriously, they were all awesome, but I'll talk about some of our faves as we continue. For now, let's look at some pictures of donuts.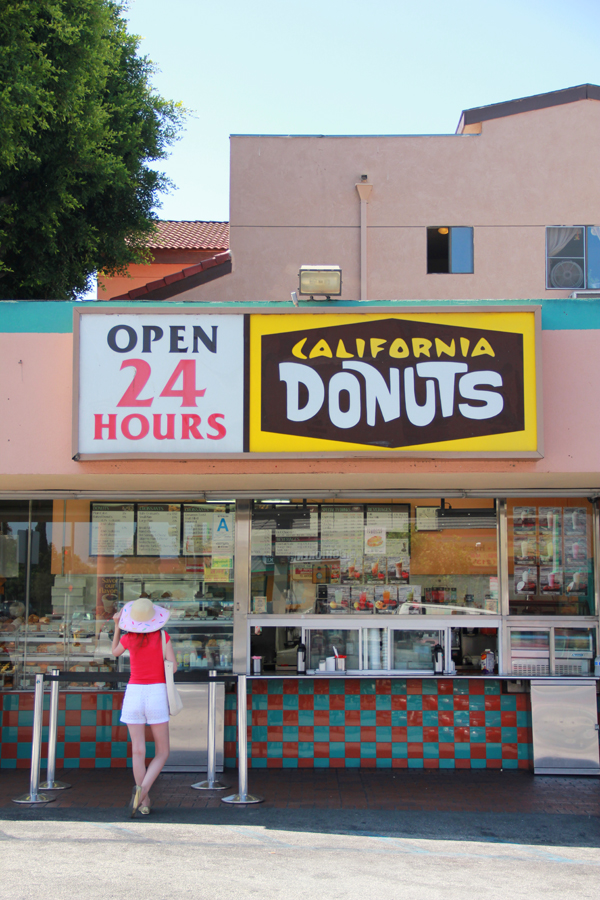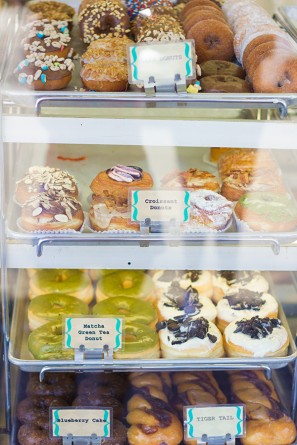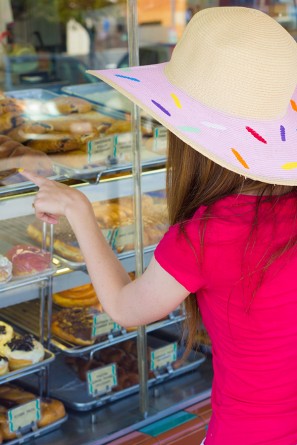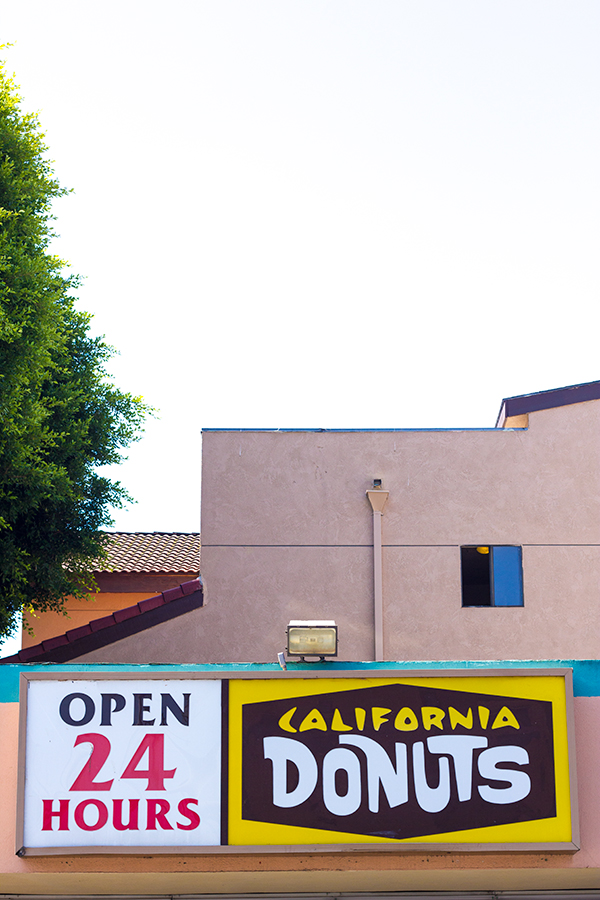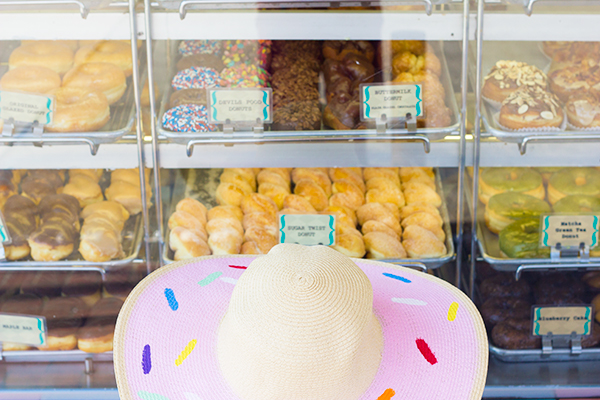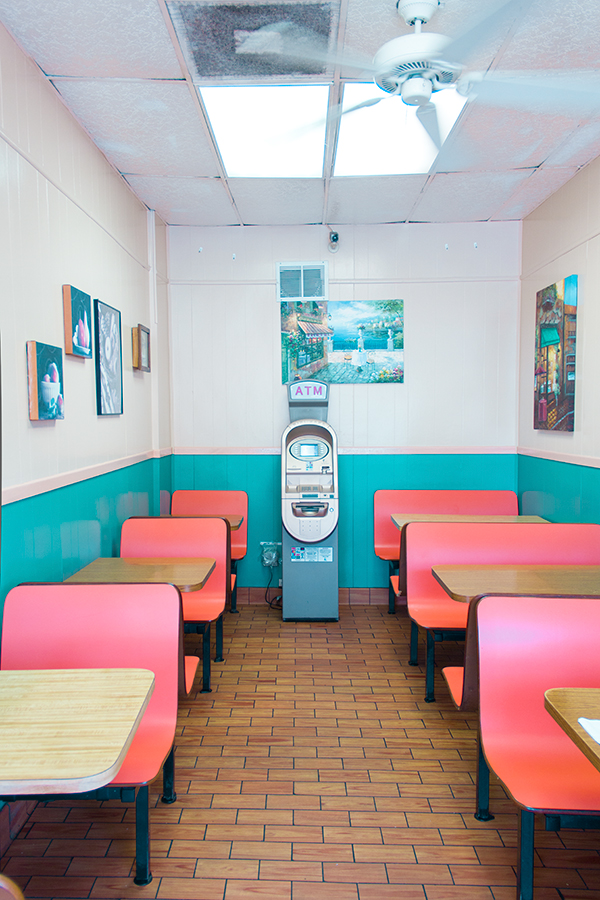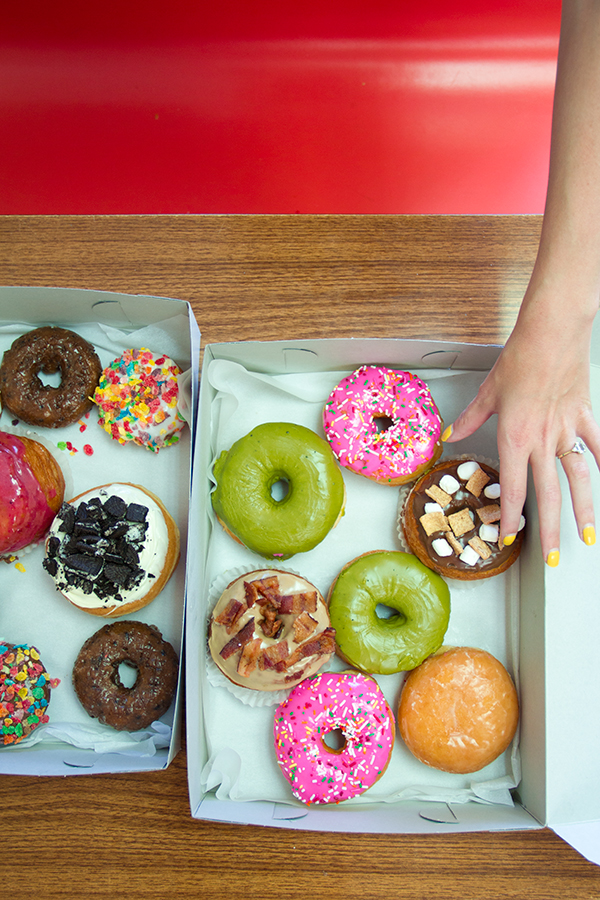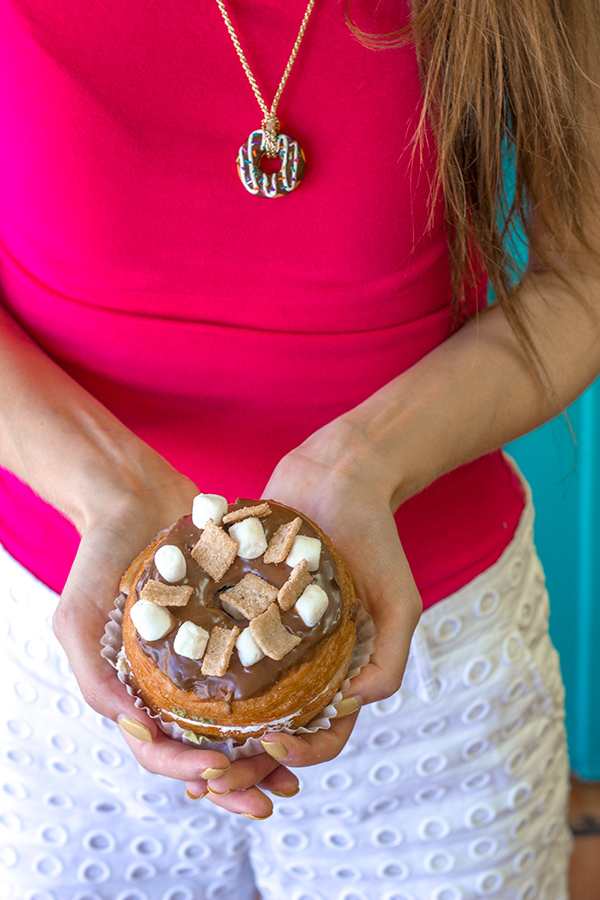 So we tried all the varieties, the raised donuts (like those Homer Simpson, Matcha Green Tea and Oreo ones down there! ZOMG!), the cake donuts (like the one covered in fruity pebbles!!!) and Jeff's favorite, the croissant donut. The crossiant donuts you see here would be the s'mores variety (DIE!) and the maple bacon (one of their most popular!). And these are only the tip of the iceberg. They have one of the widest varieties I've ever seen in all donut kinds so you can please EVERYONE! I can't pick a favorite. I just can't. So you'll have to try them all. You're welcome.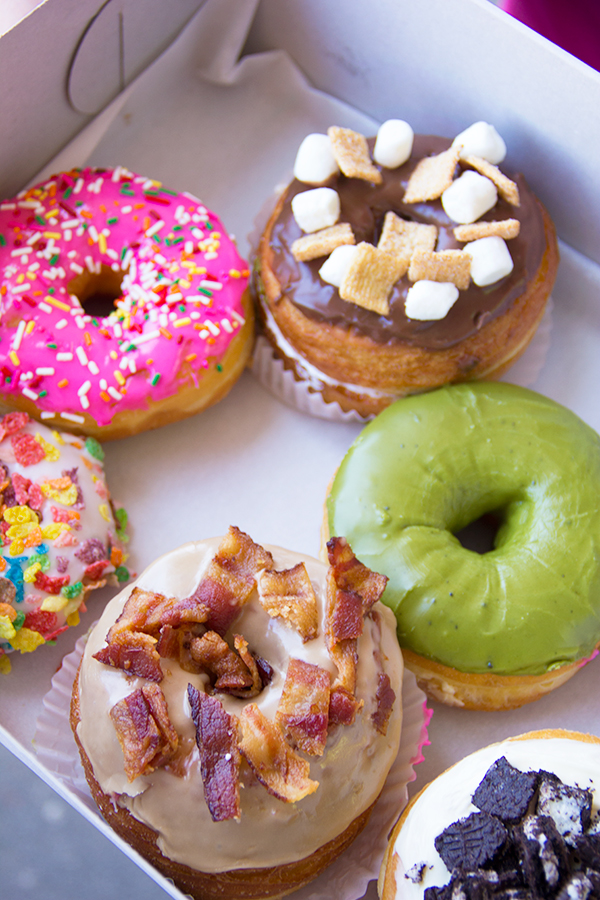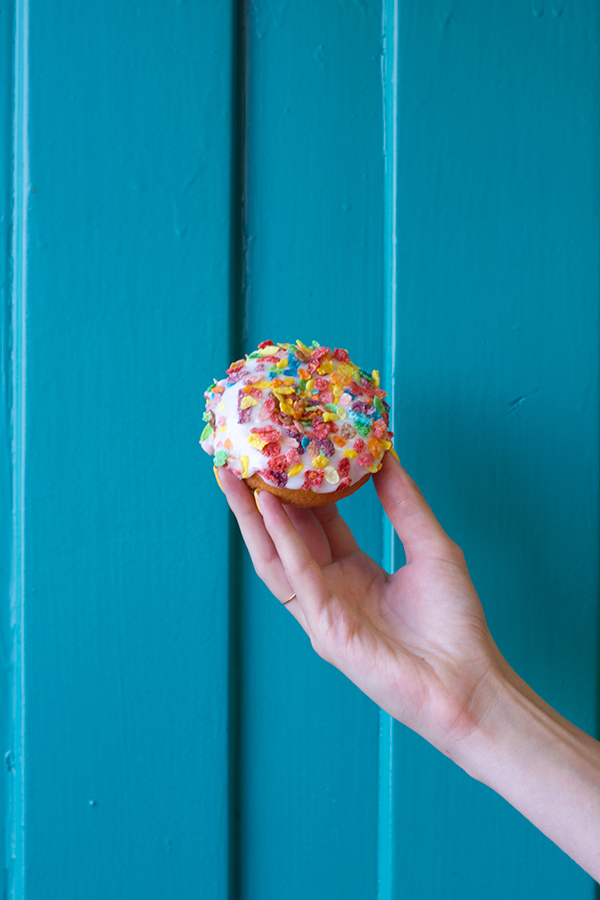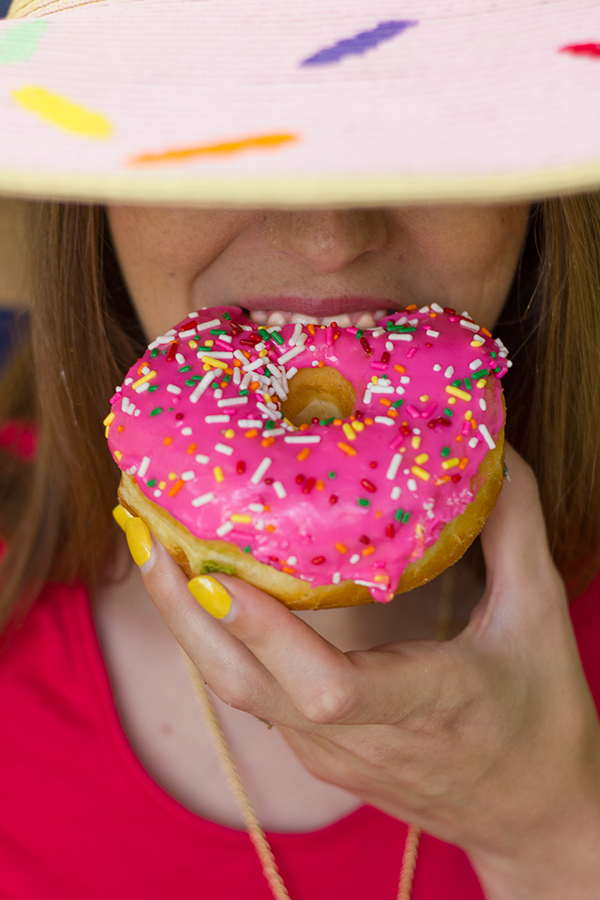 All Photos by Jeff Mindell for Studio DIY
(My hat is from this tutorial, donut necklace from here!)
The shop is family owned and we met Danette when we were there who was just the kindest! If you're there on the weekend make sure you say hello to her, before stuffing your face with deliciousness. I like this place because it has that classic donut stand feel, and some of those staple classic donuts too, but they've also hopped on some of the more "modern" (?) donut trends and taken them to the next level. It's the best of all worlds. Get thee to the donuts. Stat!
California Donuts | 3540 W. 3rd Street, Los Angeles, CA 90020
p.s. Cotton Candy Donuts!