It's time for the final DIY project from Kellyn's rainbow party! Instead of letting everyone know where the party was with balloons, my sister-in-law thought it would be fun to use something with Kellyn's name. Voila! A lawn sign, spelling out the the birthday girls name. In rainbow of course. And with fringe. Of course. The best part about a sign like this is if you use tape to secure the sign to the dowels, you can remove them after the party and frame it for their room!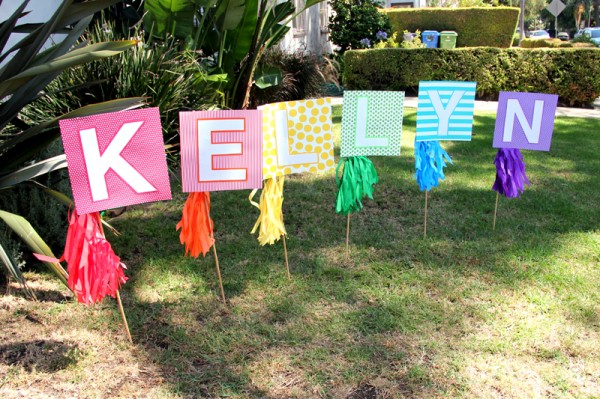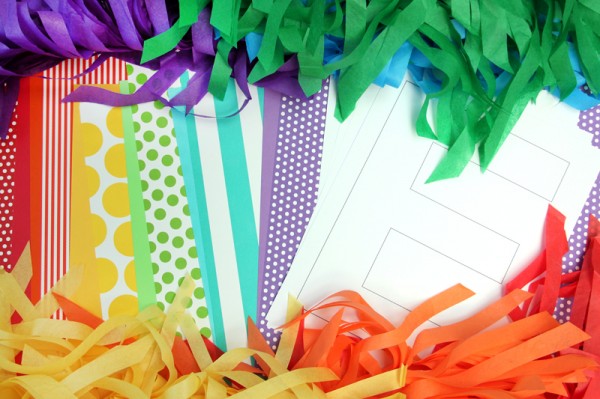 Supplies:
Colored Cardstock of Your Choice (I used white for my letters, solid colors to outline my letters and full 12×12 patterned sheets for the background)
Letter Printouts (Each letter should fill an 8.5×11 page)
Glue (Spray glue is best, but use what you have!)
Scissors and X-acto Knife
Dowels (Purchased mine at Michaels)
Tape
Fringe Garland (Optional, but encouraged!)
To Make:
Print and cut out your letters. I printed mine directly onto 8.5×11 white cardstock. Glue your white letter to your colored paper. Cut your letter out of the colored paper, leaving about a quarter inch border of white.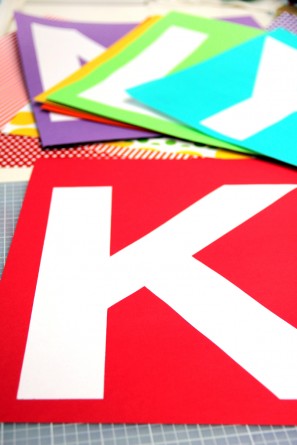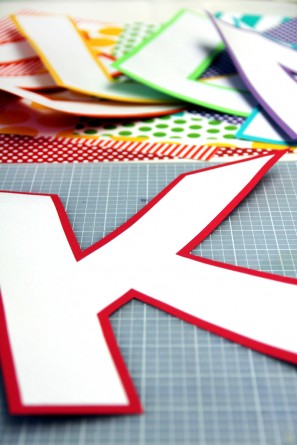 Glue your letter to your patterend piece of paper. If you don't want to leave it as a square, you could turn these into traingles, flag shapes or circles! Get creative with it! Tape or hot glue each finished letter to your dowel.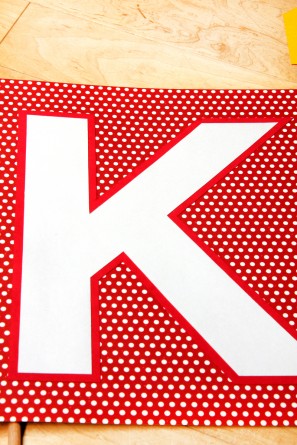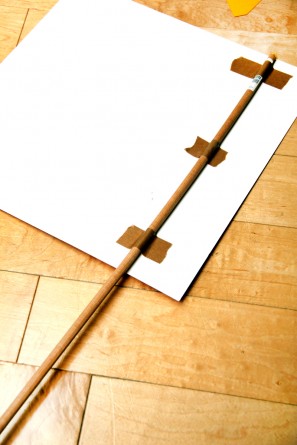 Add fringe to fancy up the signs by taking one length to the back of each letter sign. You could also paint the dowels fun colors, or add other embellishments!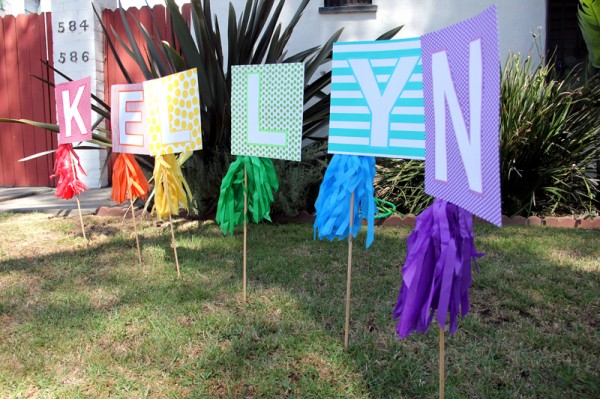 Hammer your sign into the lawn and wait for your party guests to arrive!
Looking for more color to love? Don't miss all the rainbow birthday party posts!
Kellyn's DIY Rainbow Birthday Party
DIY Rainbow Monogram Favor Bags
DIY Vertical Fringe Garland
DIY Vertical Fringe Garland
DIY Rainbow Birthday Lawn Sign
Rainbow Birthday Party Tips
Looking for more DIY birthday party inspiration!? Check out more DIY birthday parties here!