To close out this week long rainbow birthday party extravaganza, I'm sharing a few tips and tricks I used (and learned) at this party. It was a last minute event, and that changes how you do things in many ways…
1. Think about humidity. I live in LA. Humidity is not typically on my mind, but it actually worked wonders with this rainbow ceiling. I originally awnted the streamers to hang with a "sag" while covering the ceiling, but if you've ever done this you know it takes a long time to get all the loops even. So, we went ahead and taped them up taught and straight across the ceiling (we taped on the three beams that ran across) like you see below. And wouldn't you know it, by party time (a few hours later) the streamers were hanging with a perfect "sag" thanks to the humidity that stretched them out. Keep this in mind if you're holding an outdoor party and save yourself some time! Let the humidity actually do something good for once.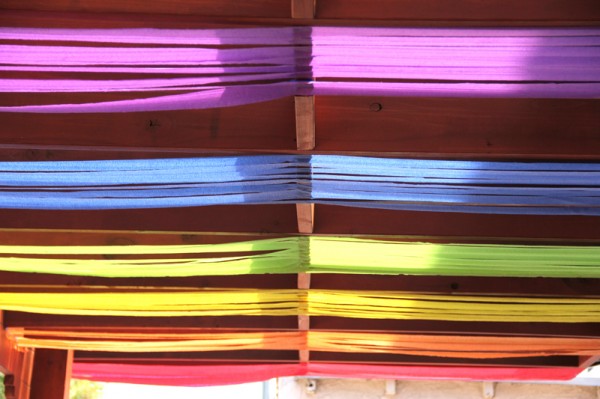 2. Fake a table runner. When it comes to last minute parties, sometimes you just gotta fake it. We needed something to jazz up the tables and I'll I had was a whole lot of muslin fabric (thanks fashion school!). But guess what? That's all I needed! I ripped (you can cut it if that scares you) the muslin into the appropriate size and faux hemmed it by folding under the edge and adhering it with double stick tape. Then I added some fringey garland along the edges, also with double stick tape. This is perfect because at the end of the party you can just remove the fringe and tape and reuse the fabric again.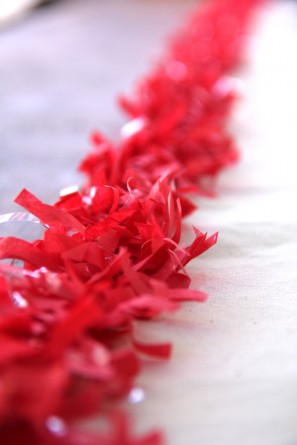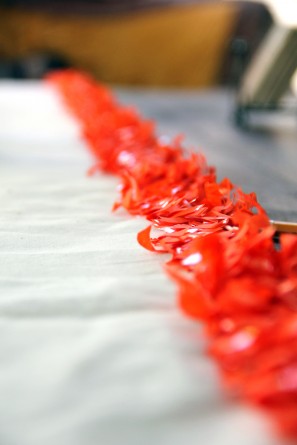 3. Let the kids do something. I happen to have very creative nieces, but try to let the kids get their hands on some part of the party no matter what! Since Kellyn wanted to be completely surprised, her big sister Quinn (Age 9) took on all the games for the party. (She also helped blow up balloons, see #4. What a rockstar.) She took some cardboard and chalk and made a whole carnival's worth of games. Rainbow themed, of course. When kids get their hands on things, will it be perfect? Nope. The prettiest to photograph? Nope. But guess what? The games were the kids' favorite part. Thanks Quinn!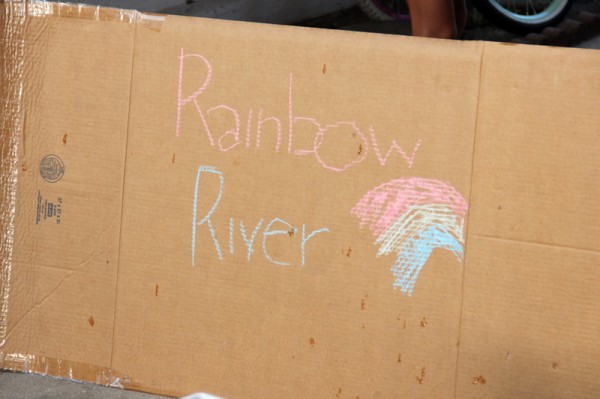 4. Cover a wall in balloons. (And remember an air pump.) That sounds like a ridiculous tip, but if you buy balloons in bulk they can be cheap and, well, air doesn't cost anything! Balloons make an awesome backdrop for photo taking, you just need a little tape (removable!) to stick them on a wall. I've mentioned this before but my favorite way to send thank yous for kids parties is to take a picture of each guest in front of a backdrop (insert balloons here). Print them off and turn them into thank you postcards. It's a whole lot better than those "fill-in-the-blank" ones from the store, and parents always love photos of their kids, right!? (On another note, when making a balloon wall, bring an air pump. I forgot mine. That was fun. Also make sure all balloons stay in their places. Whoops!)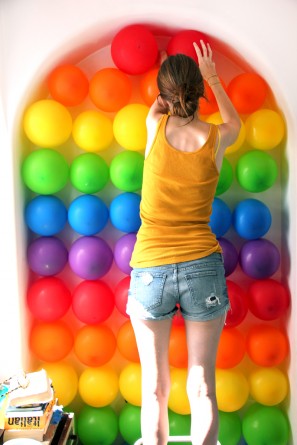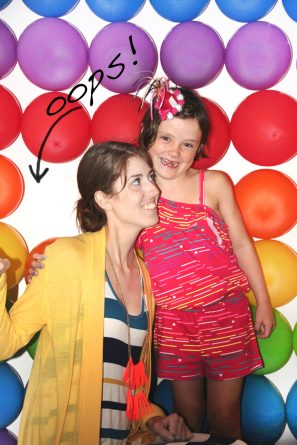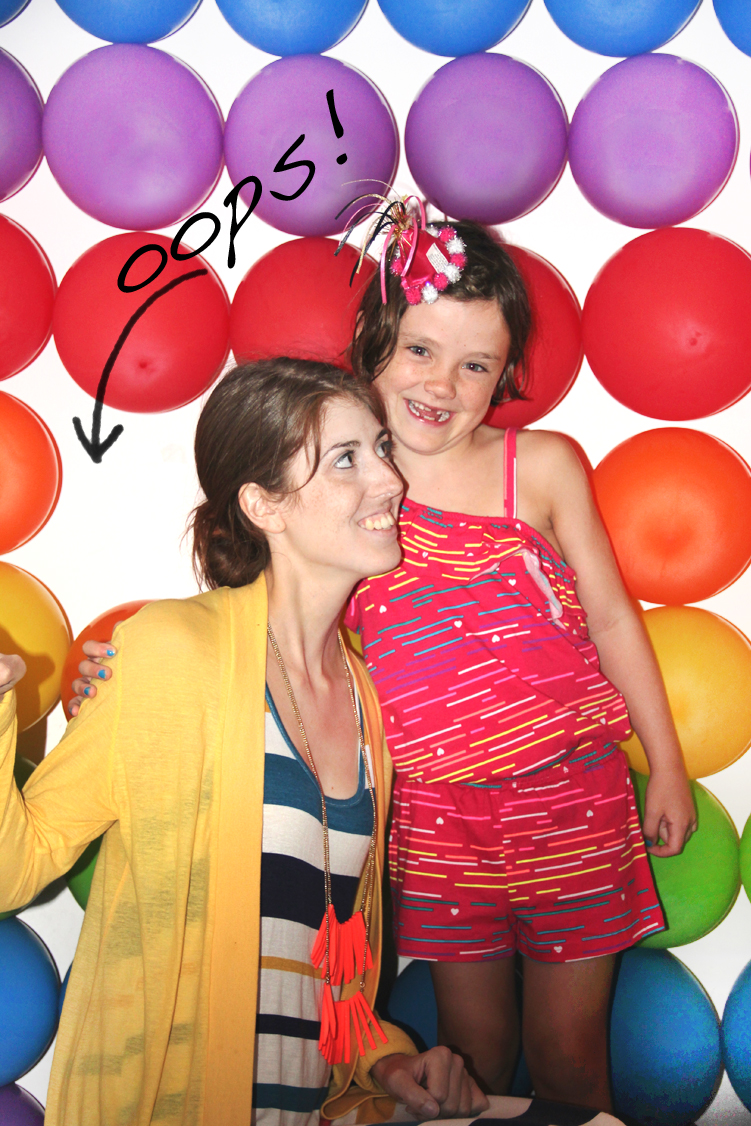 All Photos by Studio DIY
What are your favorite last minute party tips? Anything you tried at your last party that you'd do again (or do differently)?
Looking for more color to love? Don't miss all the rainbow birthday party posts!
Kellyn's DIY Rainbow Birthday Party
DIY Rainbow Monogram Favor Bags
DIY Vertical Fringe Garland
DIY Rainbow Birthday Lawn Sign
Rainbow Birthday Party Tips
Looking for more DIY birthday party inspiration!? Check out more DIY birthday parties here!