Did you all survive Halloween? What did you (or your kiddos) dress up as!? While I take a short break from holiday-themed content in between my two favorite holidays, I wanted to be sure and share this super fun tablescape I put together for Spaceships & Laser Beam's Boy Bash on a Budget challenge. Stephanie asked me to dream up something for her awesome vintage car party printables, with a $20 budget! Woah baby! Later I'll be sharing the DIY tutorial for the interactive chalkboard runner, too, but for now here's a little peek at the whole shebang!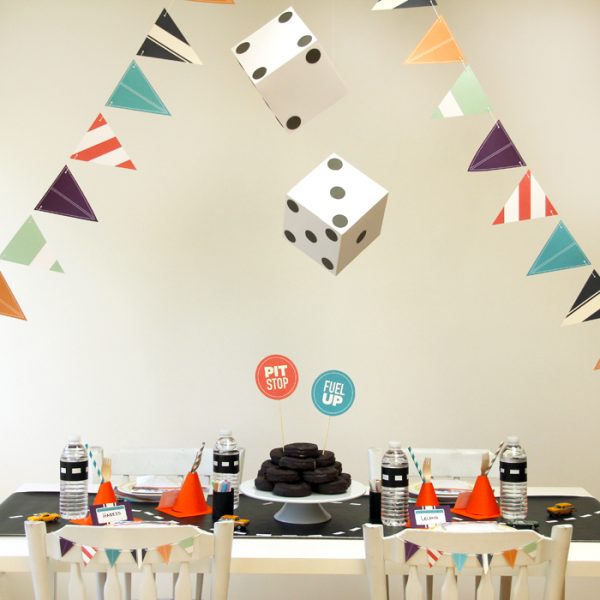 Harris, the little man behind this sign, is my nephew, who knows more about cars than most adults. He happily stepped in for a few shots for this faux party!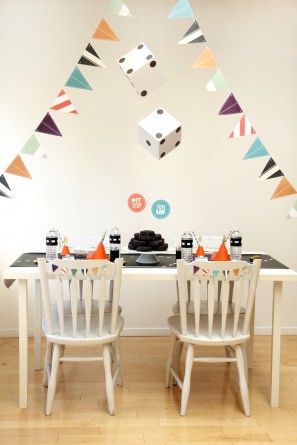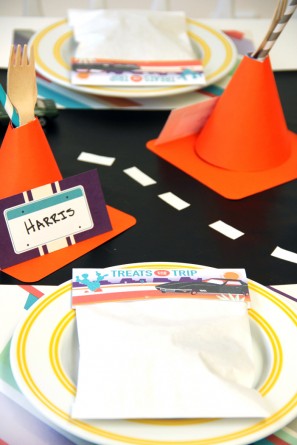 I made giant dice out of paper to resemble those fuzzy dice you often see in old cars, and I crafted traffic cones out of snow cone papers and orange cardstock.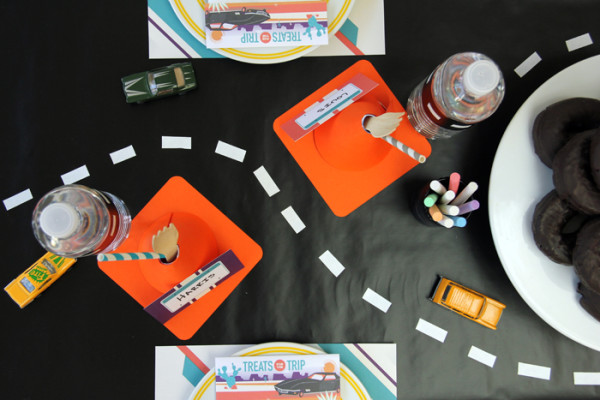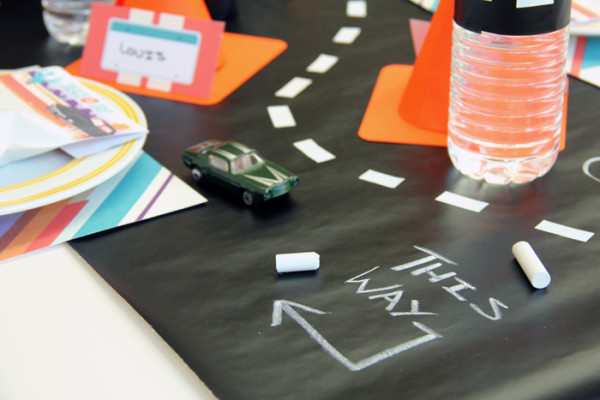 Chocolate donuts acted as "spare tires" and each favor bag held toy cars for playing with at party, and taking home after!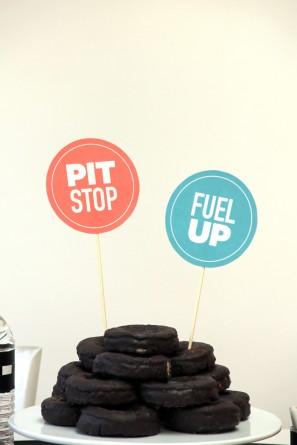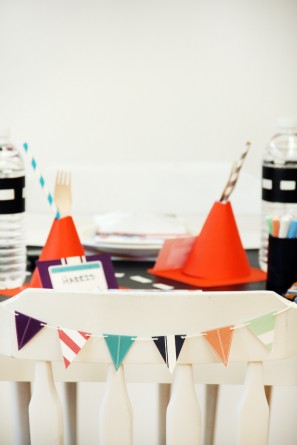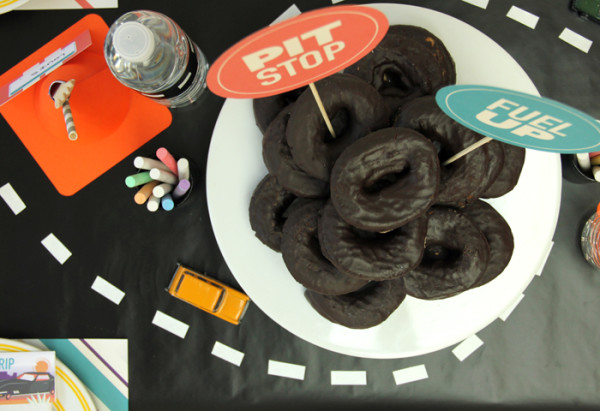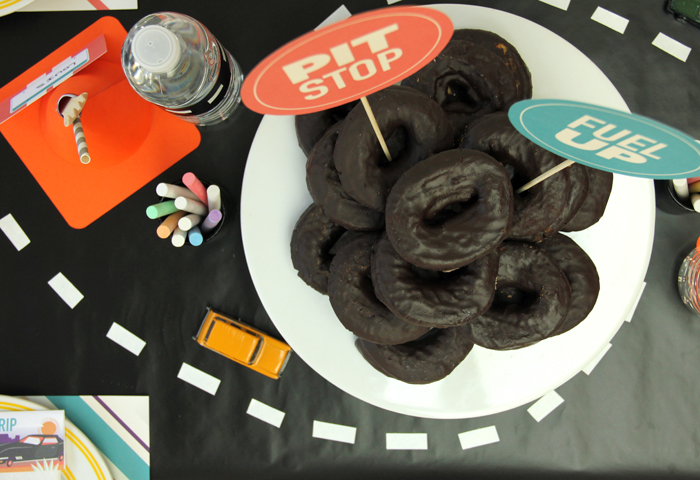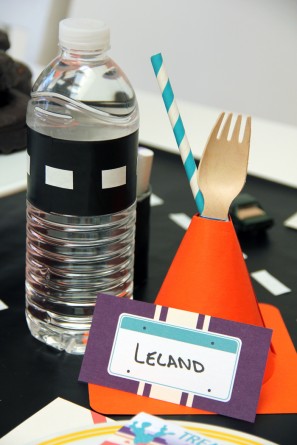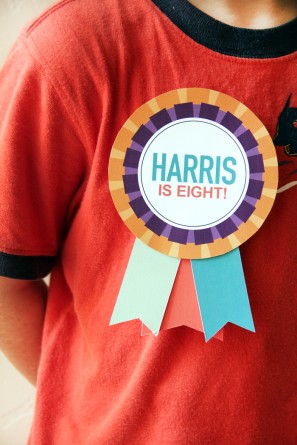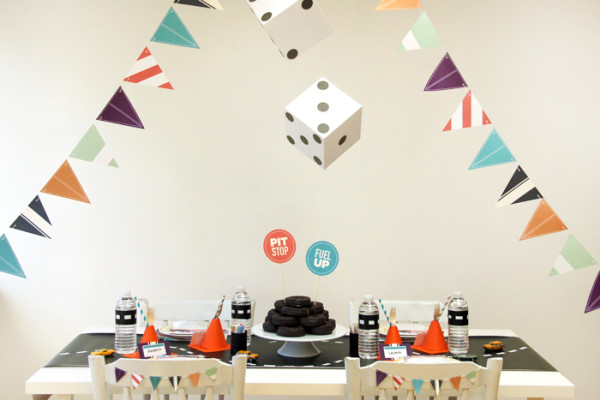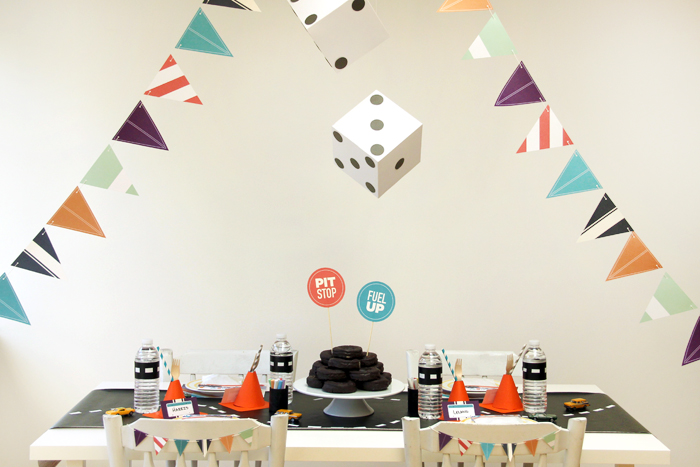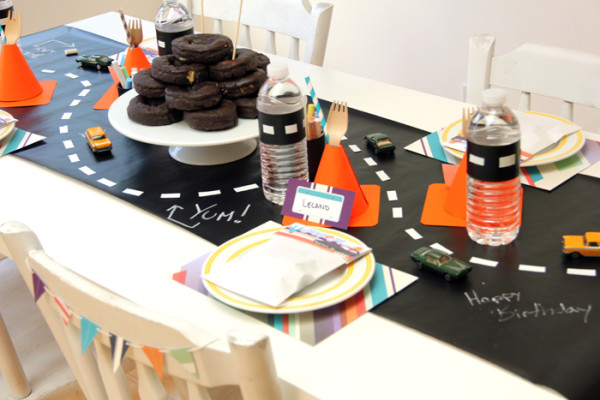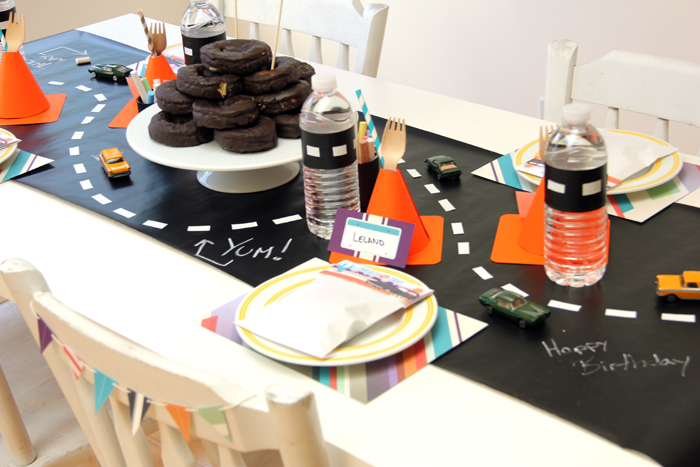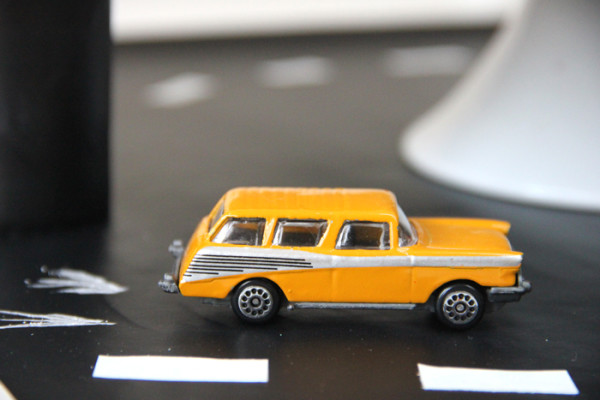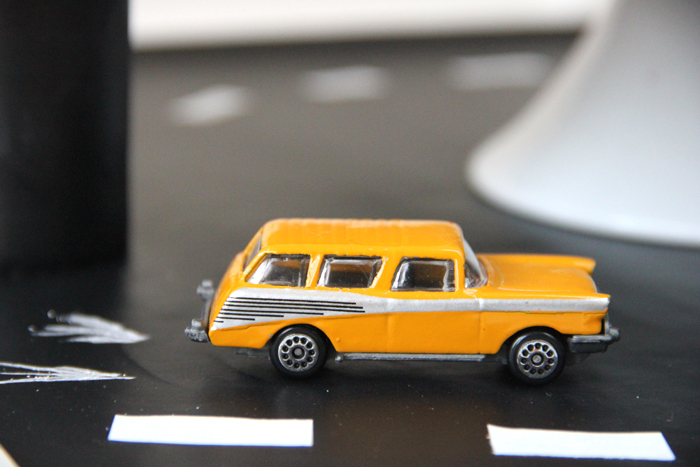 All Photos by Studio DIY
A special thanks to Spaceships & Laser Beams for inviting me to participate in this challenge! You can check out their full printable collections here and my full party post here!
Looking for more DIY birthday party inspiration!? Check out more DIY birthday parties here!