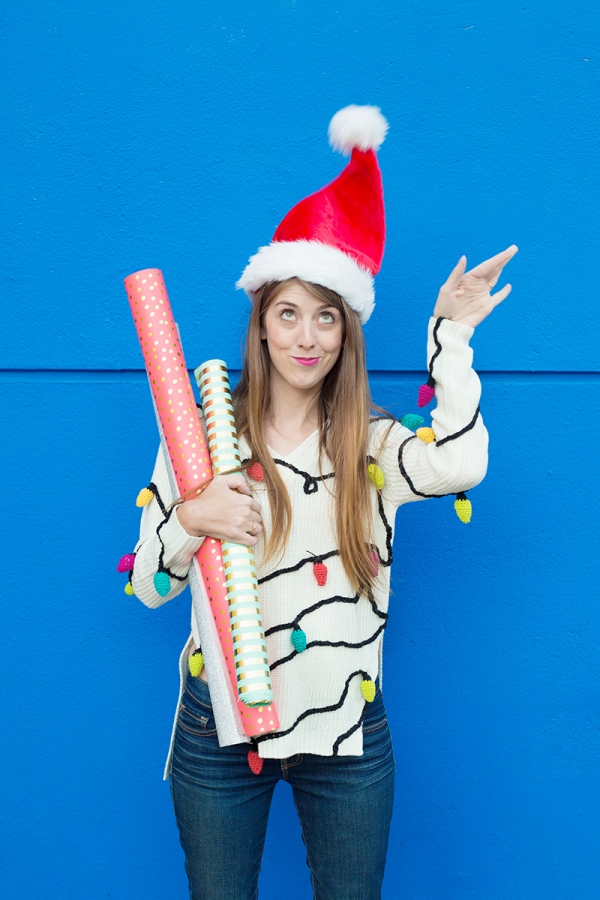 We've had MANY a request for tacky Christmas sweaters and on this blog… ASK AND YOU SHALL RECEIVE! We worked with our pals at Commonthread by DMC to make a crochet Christmas light sweater and you'll be the talk of the town if you make one for yourself! Isn't it hilarious!? The perfect ugly sweater that isn't so ugly that you can't just wear it normally, too! Win win!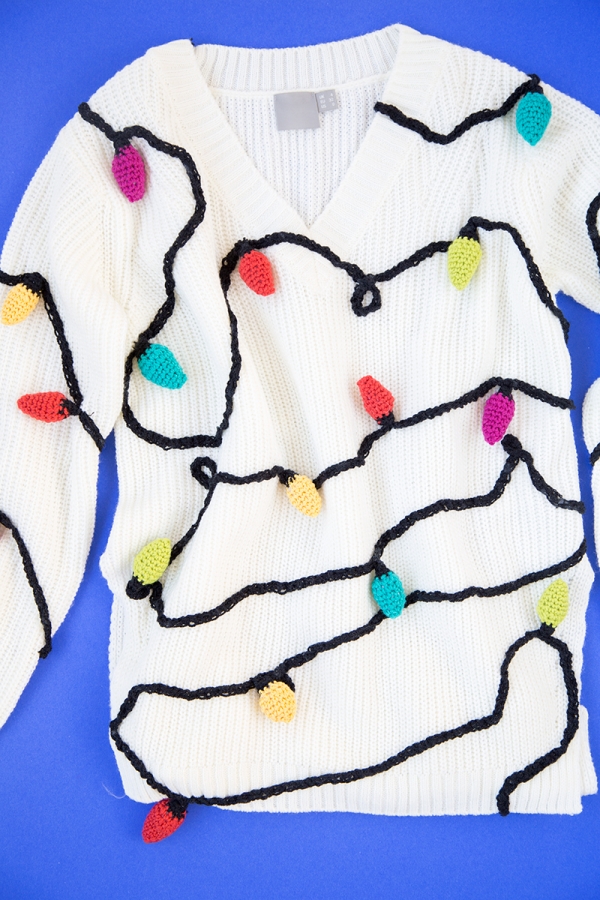 DMC Woolly Merino Wool Yarn comes in 48 colors (!) so we picked from all those hues for our bulbs… we wanted them to be festive but a little different than the classic colors! But they have so many colors, that you could go classic too!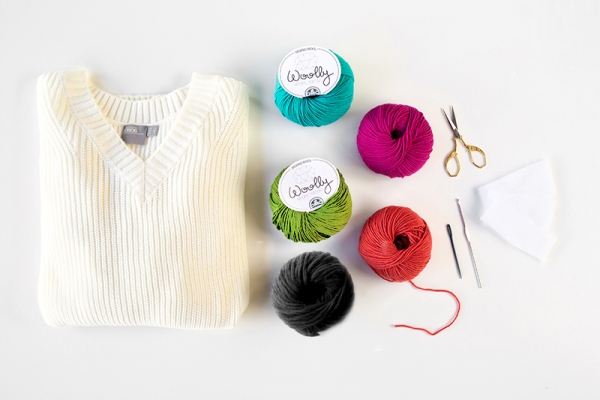 Sweater
DMC Woolly Merino Wool Yarn in 4-5 Colors
DMC Nordic Spirit Yarn in size 6,
Crochet Hooks in size 4.5mm and 9mm,
Cotton Batting
Black Embroidery Thread
Plastic Yarn Needle
Pins
Scissors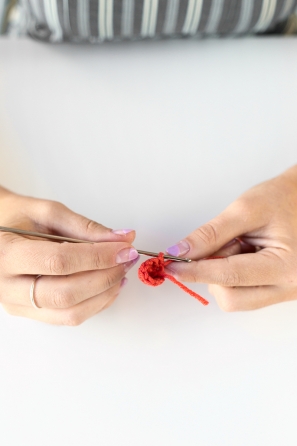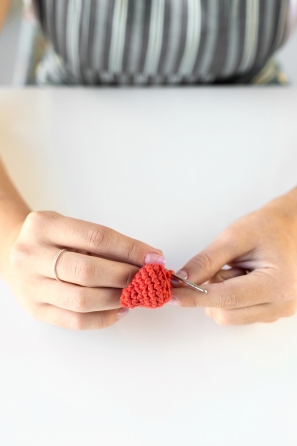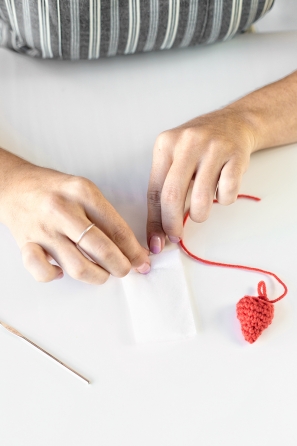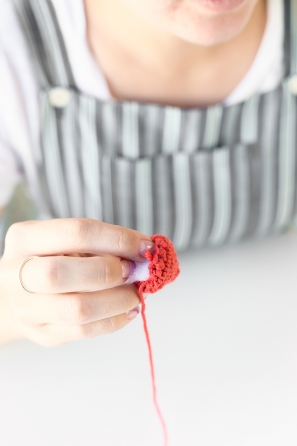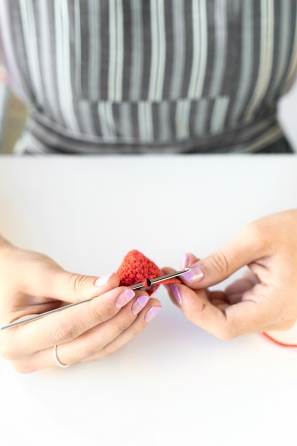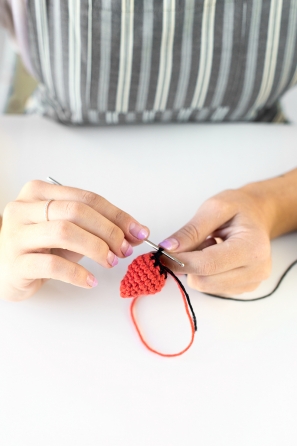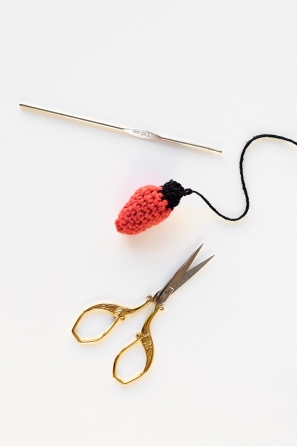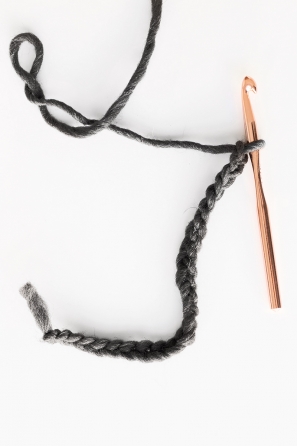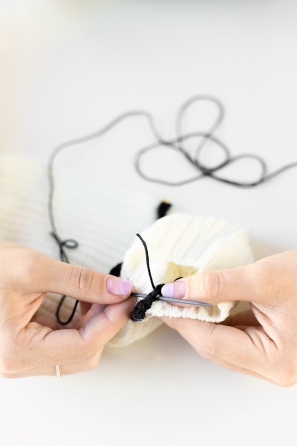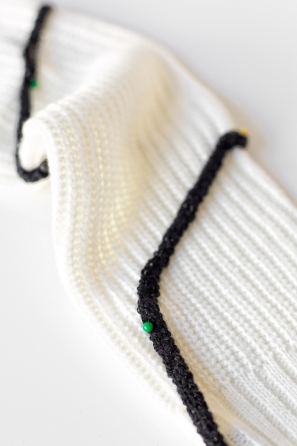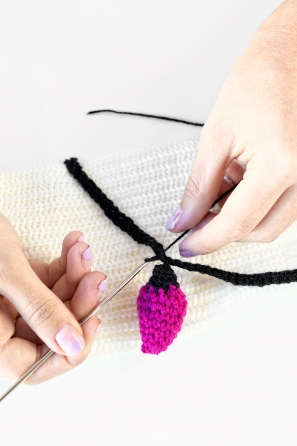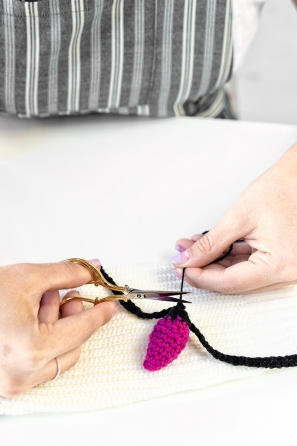 For the Colored Bulbs:
Ch 2
Round 1: Starting in the second ch from the hook, 4 sc. Do not join.
Round 2: 2 sc in each sc around (for a total of 8 sc).
Round 3: Sc in each sc around. 8 sc.
Round 4: Sc in the next sc, 2 sc in the next sc repeat from around.
Round 5-6: Sc in each sc around.
Round 7: Sc in the next sc, 2 sc in the next sc repeat from around.
Round 8-9: Sc in the next sc, sc 2 together, repeat from around.
Stuff the colored bulb end with batting.
Round 10: Switch to black yarn. Sc in each sc around.
Round 11: Sc in each sc around.
Round 12: Sc 2 together all the way around and join with a sl st. Bind off.
Repeat this as many times as you'd like with as many colors as you want! We recommend at least 10 bulbs for both the front and back, and at least 5 bulbs for each arm, for a grand total of 30 bulbs.
For the Bulb String:
Using your thick black yarn ch until you have a string long enough to create some fun twisting designs.
Putting it all together:
1. Lay your sweater down on a flat surface. Play with your black bulb string until your happy with your design, and then pin it in place. Using black embroidery thread stitch your chain onto your sweater.
2. You can add your bulbs 1 of 2 ways. The first is to sew them on with the black embroidery thread as you stitch on your string, or you can crochet them on using the tail at the top of your bulb after you've stitched on your string. Either work well!
3. Work in any loose ends, and you're done!
Photos by Jeff Mindell
Are you going to (or throwing) any ugly sweater parties this year!? I think they have to be the most FUN of all the parties! Except for maybe cookie swaps. Because… cookies, duh. Luckily, I'd venture to guess you could wear this sweater to one of those too. 😉
This post was created in partnership with Commonthread by DMC, All content and opinions are that of my own! Thank you for supporting the sponsors that keep the Studio DIY party going! Read more about my editorial policies here.