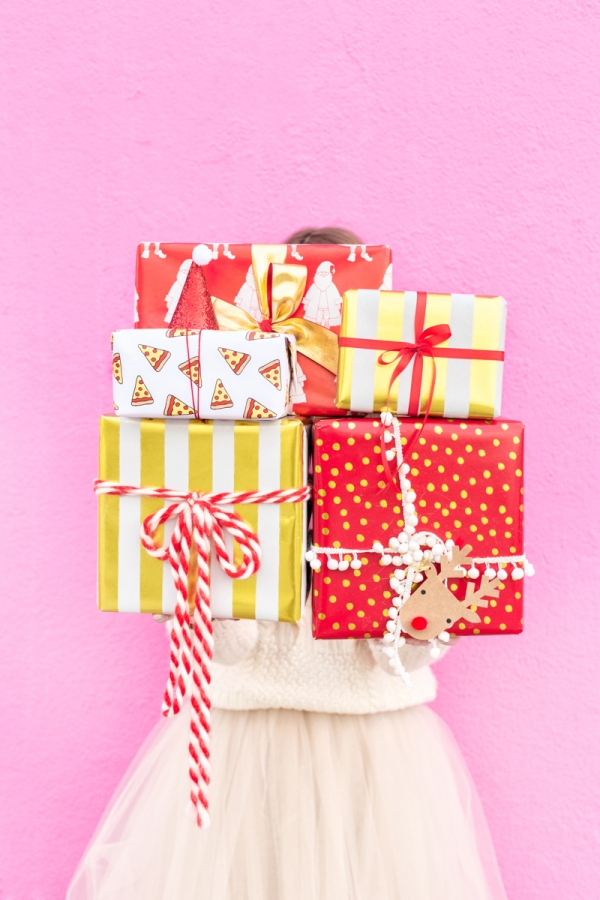 One of my most favorite things to do each Christmas is pick out my wrapping paper theme. HA! *PAPER NERD ALERT!* Completely re-doing all your holiday decor each year isn't doable for most, but picking a new and different gift wrap scheme TOTALLY is! You can go trendy. You can go BOLD! You can pick weird colors or traditional colors. It's the BEST! So I thought I'd round up four of my favorite gift wrap pairings this year in case you needed a little inspo! It was also a great excuse to buy all the wrapping paper I really wanted so… thanks, guys! 😉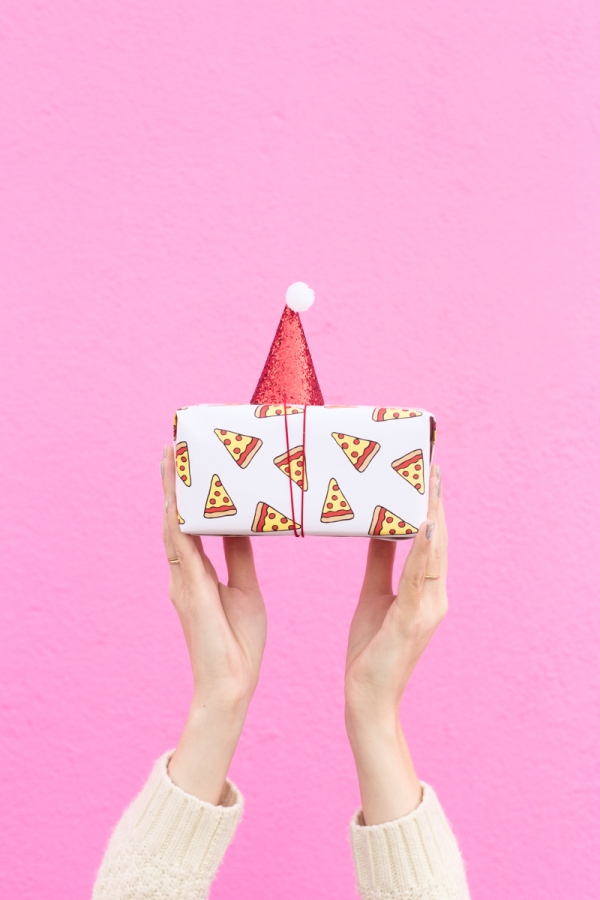 Did I mention your theme should have a name? I call the one above…
You wanna pizza me, Santa?

The Wrap:
Pizza | Santa | Gold Stripes | Red + Gold Spots
The Trim:
Gold Ribbon | Candy Cane Yarn | Pom Pom Trim | Red Ribbon | Mini Santa Hats | Reindeer Tag
—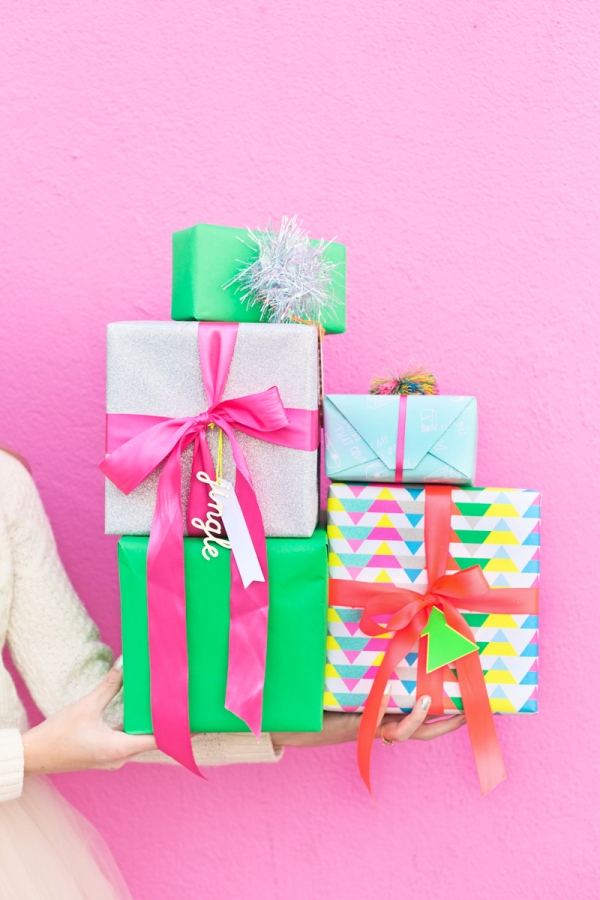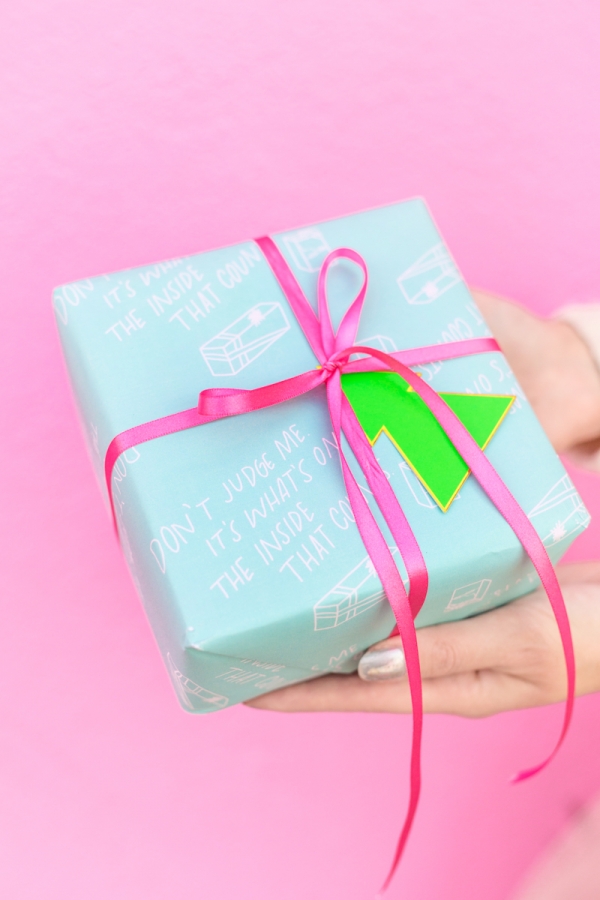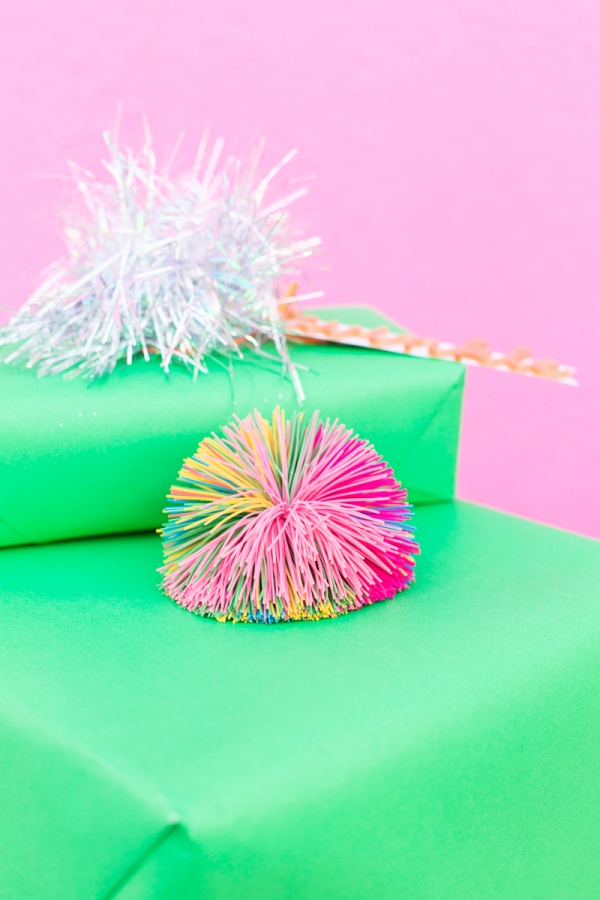 Let It GLOW!

The Wrap:
Green | Pink Glitter | Neon Triangles | Don't Judge Me
The Toppers:
Tinsel | Koosh Balls | Hot Pink Ribbon | Neon Ribbon | Jingle Gift Tag | Tree Gift Tags
—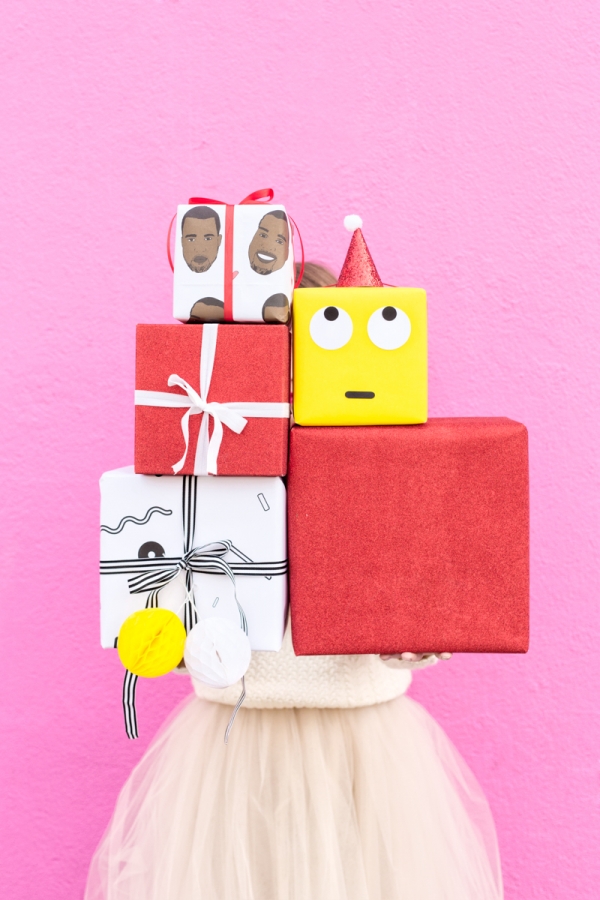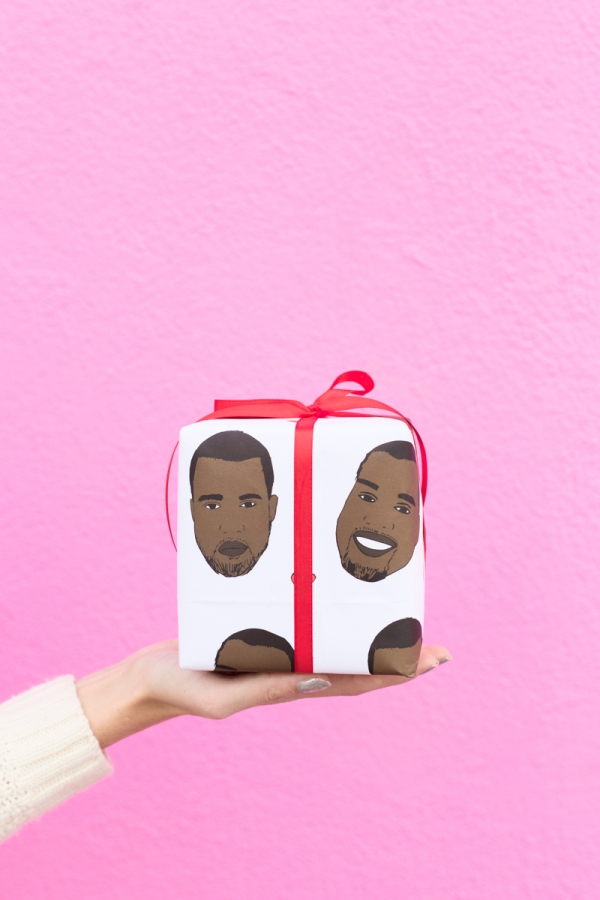 Santa, Kanye Hear Me?
The Wrap:
Kanye | Emoji | Black + White Squiggles | Red Glitter
The Toppers:
Red Ribbon | Striped Ribbon | White Elastic | Honeycombs | Mini Santa Hats
—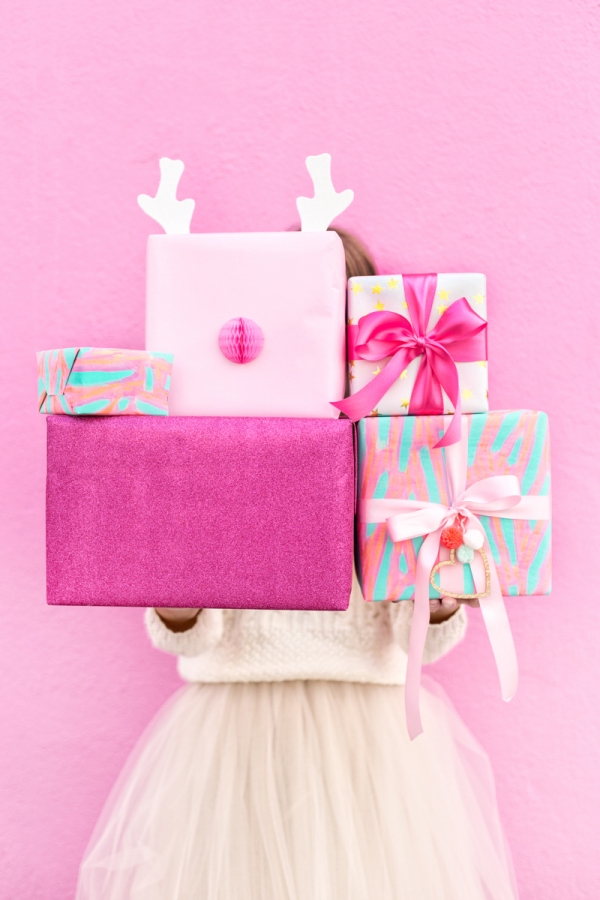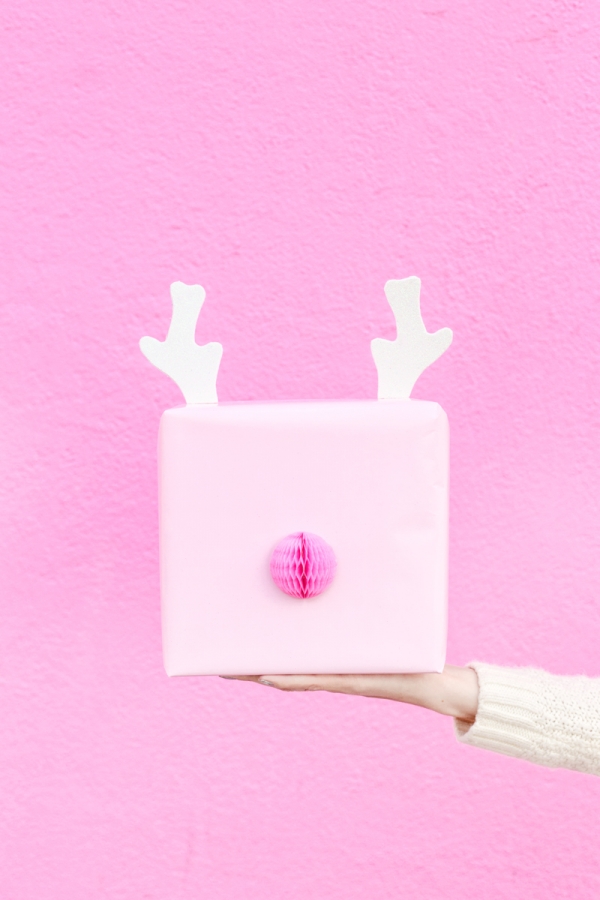 Joy to the (Girl) World
The Wrap:
Neon Brush Stroke | Bubblegum | Gold Stars | Pink Glitter
Mini Honeycomb | Glitter Foam | Hot Pink Ribbon | Light Pink Ribbon | Heart Gift Topper
And my five tried and true tips for picking your own theme:
1. Include one traditional holiday color to keep it feeling festive! I consider these to be red, green, gold or silver.
2. Mix patterns big and small. You shouldn't have all large patterns or all small patterns, mix it up! And when in doubt, add in a solid color! Check the art store if you can't find a color you like in the gift wrap section.
3. Look beyond the holiday wrap! Check the regular gift wrap section of stores like Target, Michaels and IKEA. They often have great metallic wraps or subtle patterns to complement more festive ones.
4. Dig through the junk drawer or the craft closet for trims! We dug up: honeycombs, pom poms, glitter foam, tinsel and even elastic that we used in place of ribbon! It's a great way to use up things that have been collecting dust all year.
5. Splurge and save. Pick out one or two "splurge" wraps, from small businesses or artists and pair them with more affordable options from Target or the dollar store. Save the fancy gift wrap for the recipients who are paper freaks like you. 😉 They'll appreciate it!
Photos by Jeff Mindell
What's your holiday gift wrap style!? Tell me tell me!