Gold confetti is really just too wonderful to be reserved only for parties, isn't it? Well now you can wear the stuff too! When I got this month's 12 Months of Martha box and saw it was all about their new decoupage line, I decided it was time to confetti-ize (that would be confetti accessorize). The decoupage glue worked brilliantly for adding a bit of party bling to these basic leather flats and that little bag, too. It pretty much looks like you just ran through the most awesome party ever and didn't want to leave it behind. And now I just want to confetti dip everything! But first, let's start with these.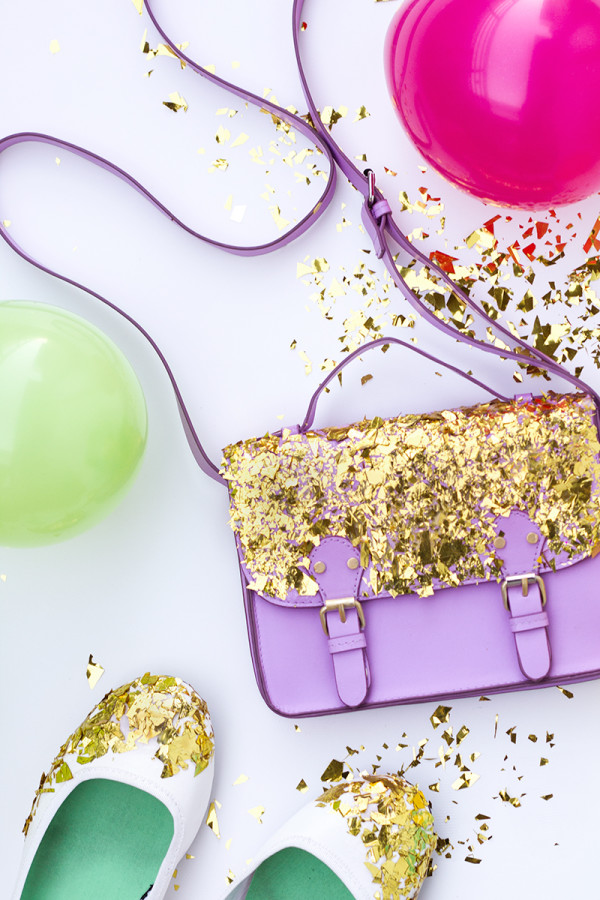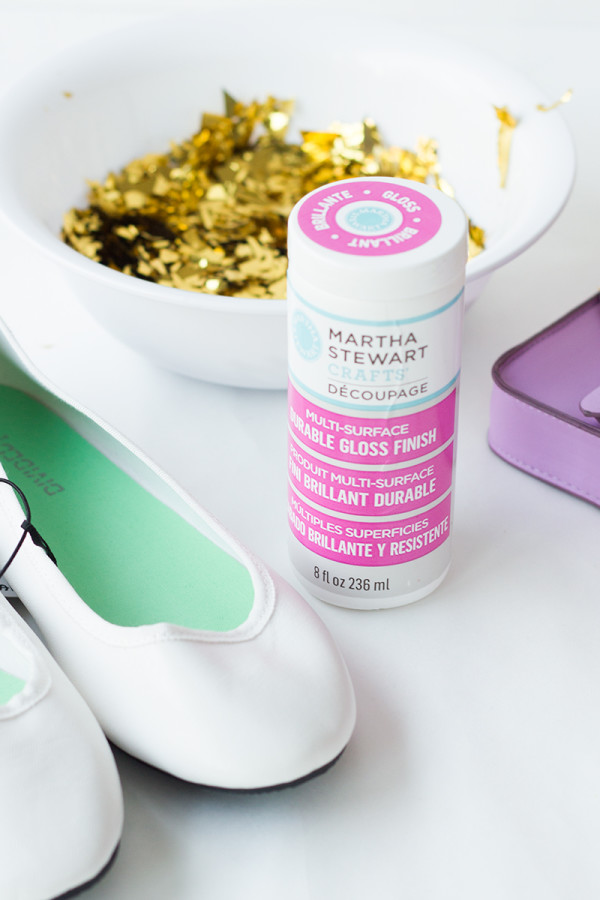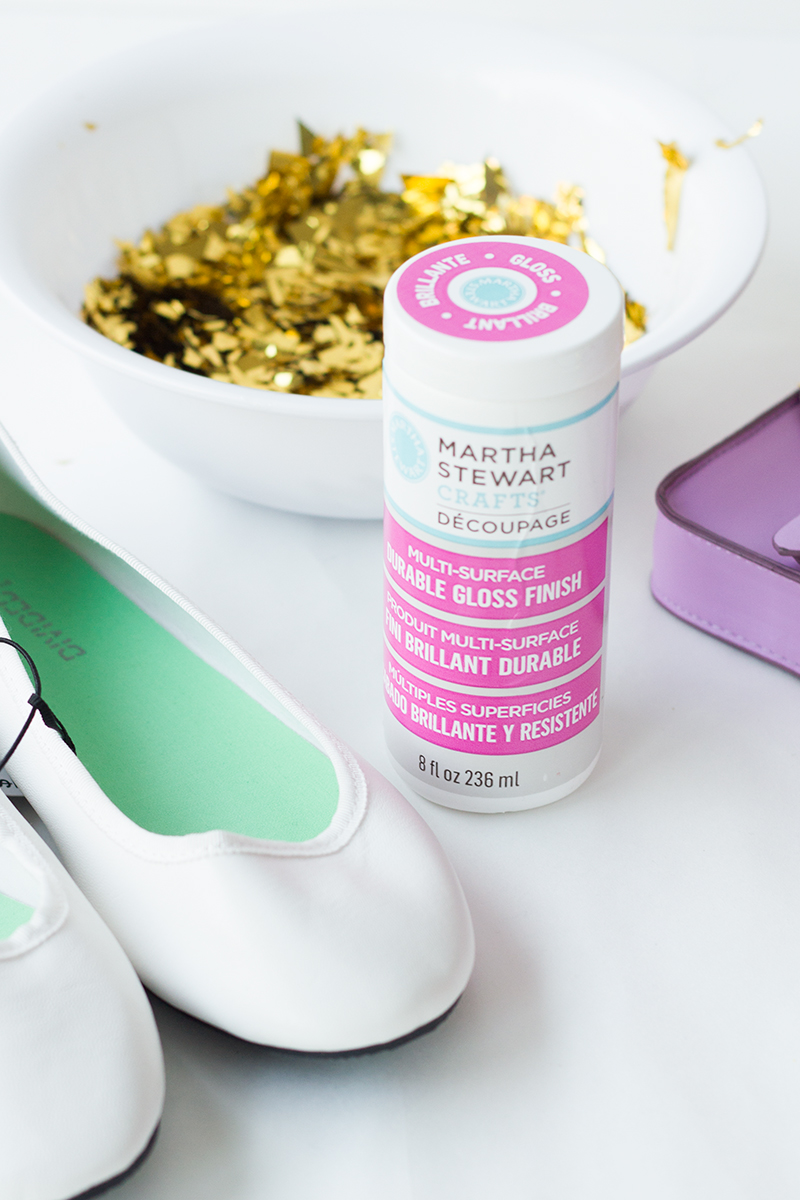 Leather Accessories (I picked up the flats, for $12, and the bag, for $10, at H&M)
Decoupage (The Martha line has so many finishes. Yay options! I used the multi-surface gloss finish here.)
Foam Brush
Confetti (I bought this gold foil confetti from my local party store.)
To start, pour your confetti into a large bowl for easy dipping. Paint a good layer of decoupage glue on the area of the shoe you want to cover with confetti. Then "dip" the glue side into the confetti, sprinkling confetti on any places that it may not have stuck. Shake the shoe to shake off any excess confetti (and if you see a piece you don't like you can pluck that off too.).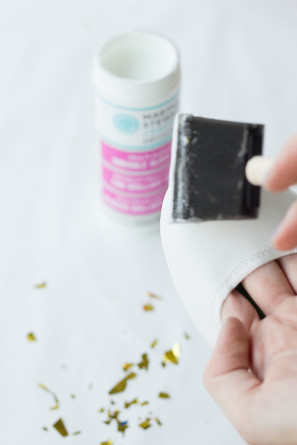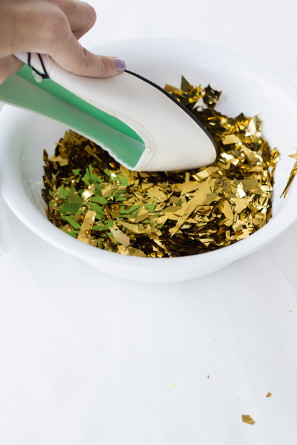 Let dry completely, about 1 hour. Then paint another coat of the decoupage glue over top of the confetti. I found that "dabbing" the glue on worked best. Let that dry again, another hour, and add up to an additional two coats as you feel necessary.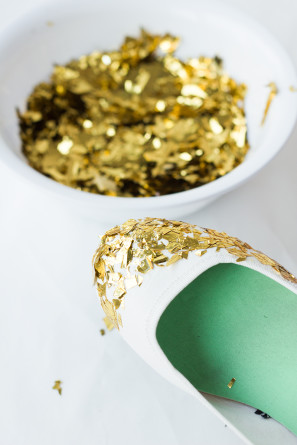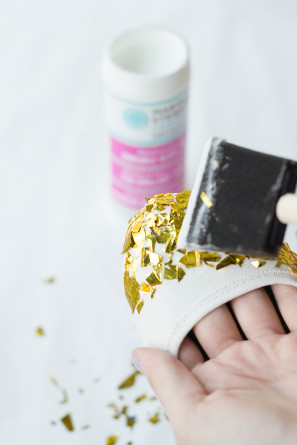 For the bag, you'll do just about the same process! Paint your decoupage glue on the desired area and then either dip or sprinkle the confetti over top.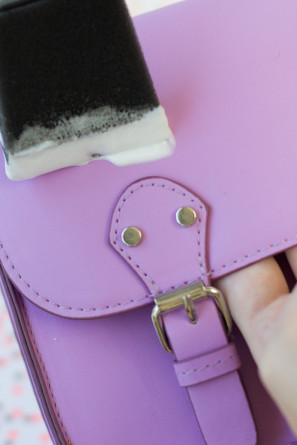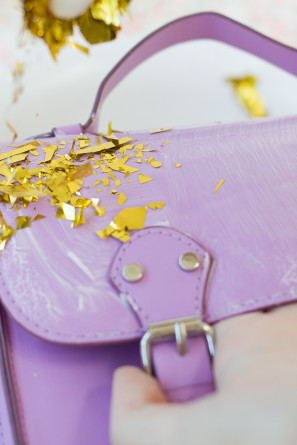 Let dry and cover with an addition 1-3 coats of the glue, letting dry one hour in between each coat.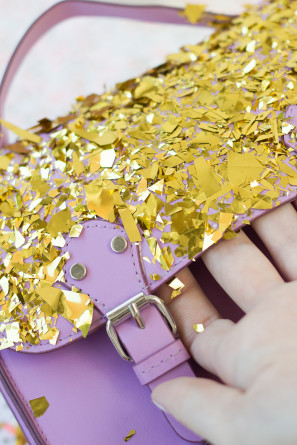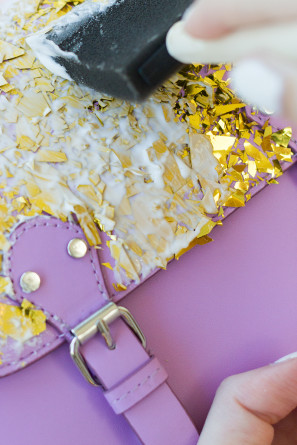 Party time!!!!
You'll be surprised at how well the decoupage holds that confetti on! Usually working with mylar or gold foil, it's almost impossible to get something that makes it stick, but this certainly did the trick!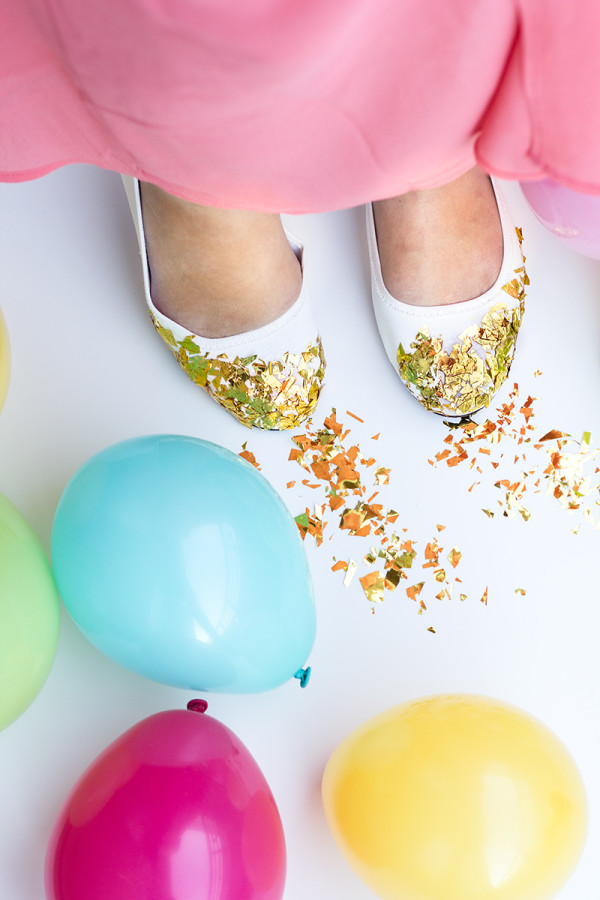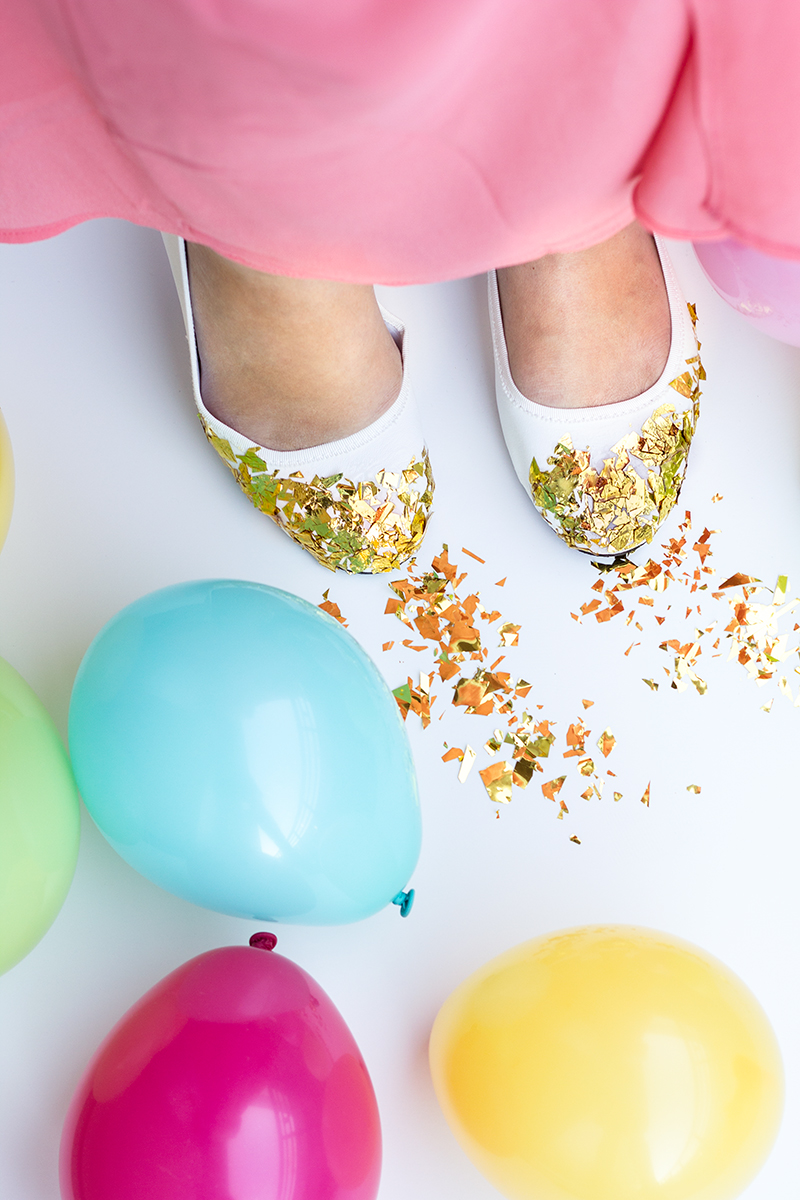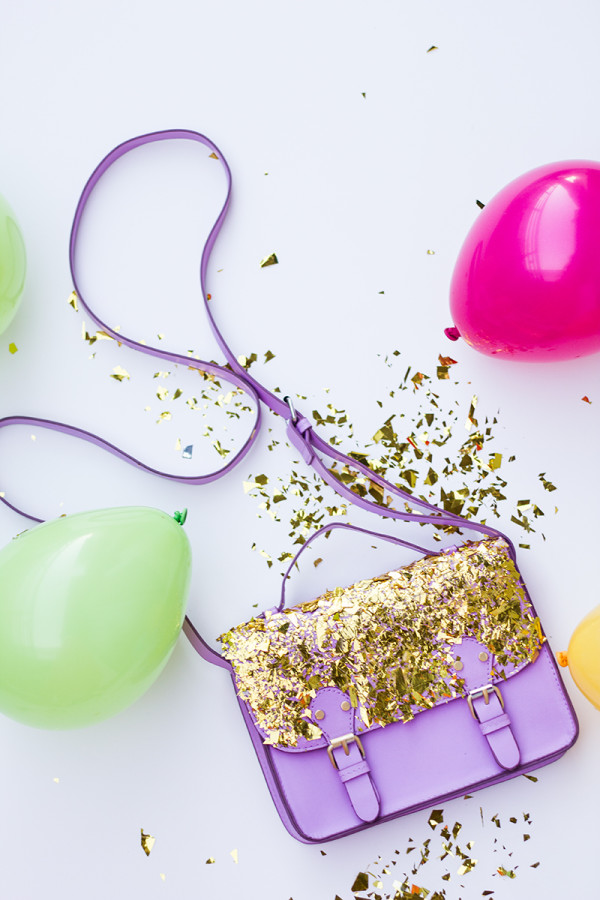 All Photos by Studio DIY
I had so much fun dipping these in confetti that you may just see another confetti dipped DIY next week. Ohhh, the suspense!
For more party-ready fashion DIYs, head on over here. And for more DIYs all around, head this way.
This post is a part of the 12 Months of Martha program, all content and opinions are that of my own.