*A quick note: Thank you all so much for your patience as I switched Studio DIY over to it's schnazy new server. We still have a few little kinks to work out, so bear with me just a bit more, but I just couldn't hold back the confetti and balloons any longer! Now back to our regularly scheduled programming…
After I covered my shoes and my purse in confetti, I just started confetti-dipping everything. No really, everything. And one of those victims of my obsession was.. you guessed it, balloons! Now, we've all seen those gorgeous clear balloons filled with confetti that have become quite the trend, but what if you don't want just clear balloons!? Well you put the confetti on the outside, of course! Even though I am still in denial about summer ending, this DIY has me thinking all the way ahead to New Year's. It also has me wanting to throw a confetti dipping PARTY immediately! Oh, the possibilities.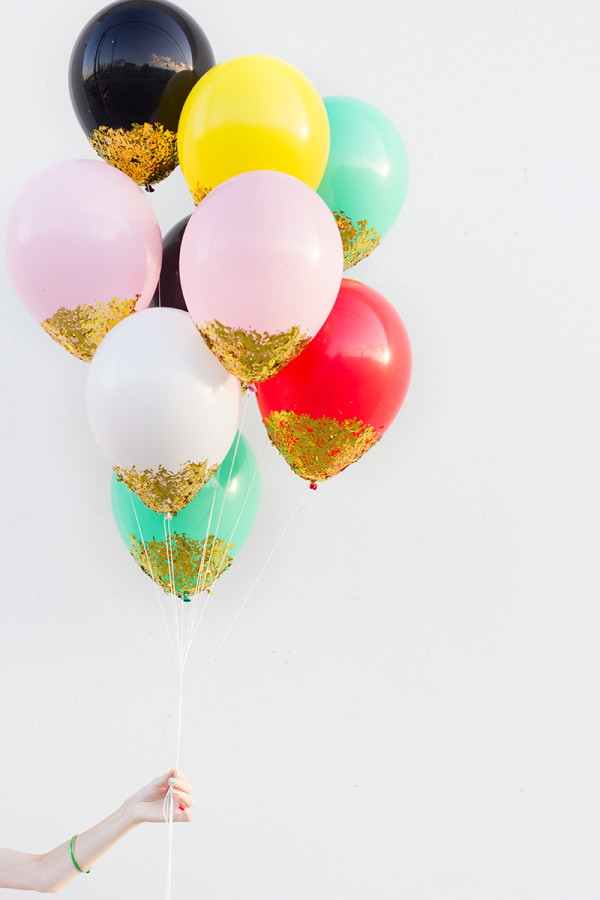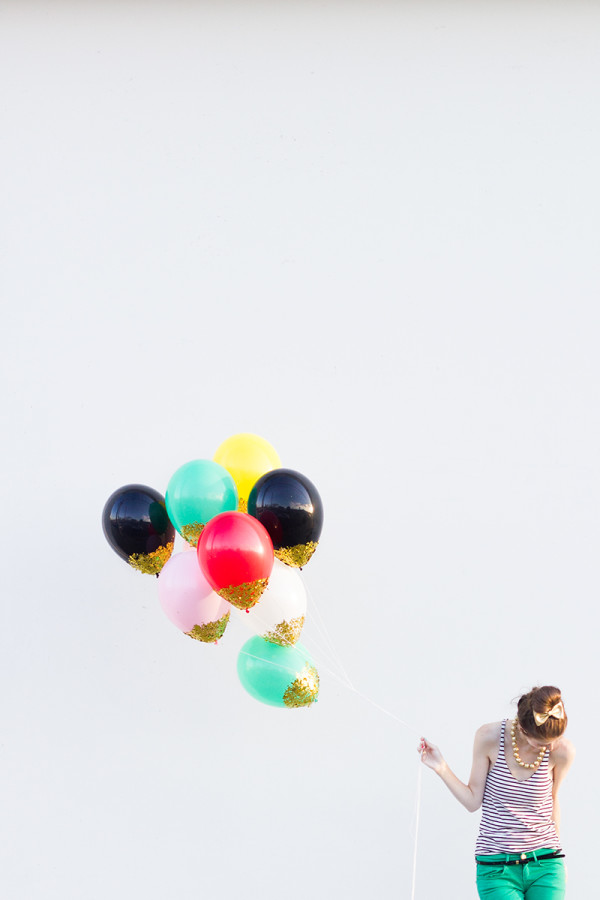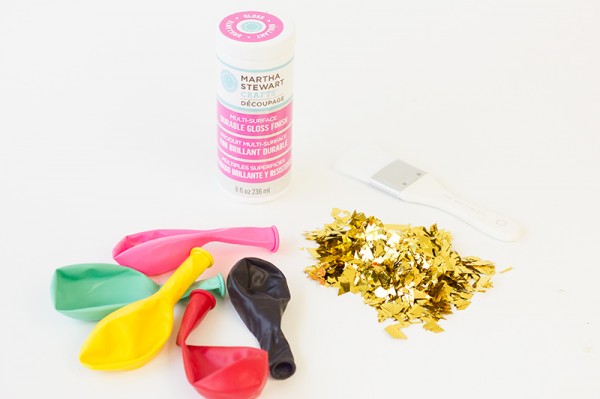 Balloons*
Gold Foil Confetti (I bought a big bag of it from the party store. You can also make your own by cutting up gold fringe curtains!)
Decoupage Glue or Mod Podge
Paint Brush or Foam Brush
*If you are filling your balloons with helium, so they float, you'll need to make sure you do not add too much confetti to the balloons or they won't be able to stay up! It's best to sacrifice one balloon as a tester so you can see how much confetti it can handle. If you're just filling these guys with air and letting them bounce around on the floor, then the more confetti the better!
Take your inflated balloon and paint on the decoupage glue to the bottom of it. You need a thin but even layer. You can either paint a straight line around so you have a very defined confetti "dip" or you can make the top edge of your decoupage area rough so it looks a little less perfect. Either way, once you have your glue on there, go ahead and start dipping and sprinkling confetti on. I found the best way to do this was to hold a balloon over a large bowl of confetti and pick up a handful at a time and press it onto the balloon. Shake the balloon so all the excess confetti falls off, then let it dry.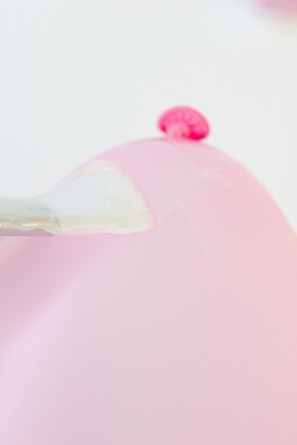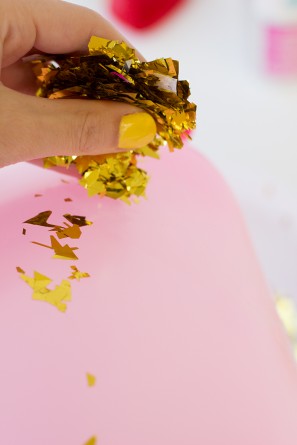 The confetti stays on pretty well with just those steps, but for extra security you can also add another layer of the decoupage glue overtop of your confetti and let it dry. (It will dry clear.) If you do this, make sure you factor the extra bit of wait from that second layer in so you don't end up weighing down your balloons!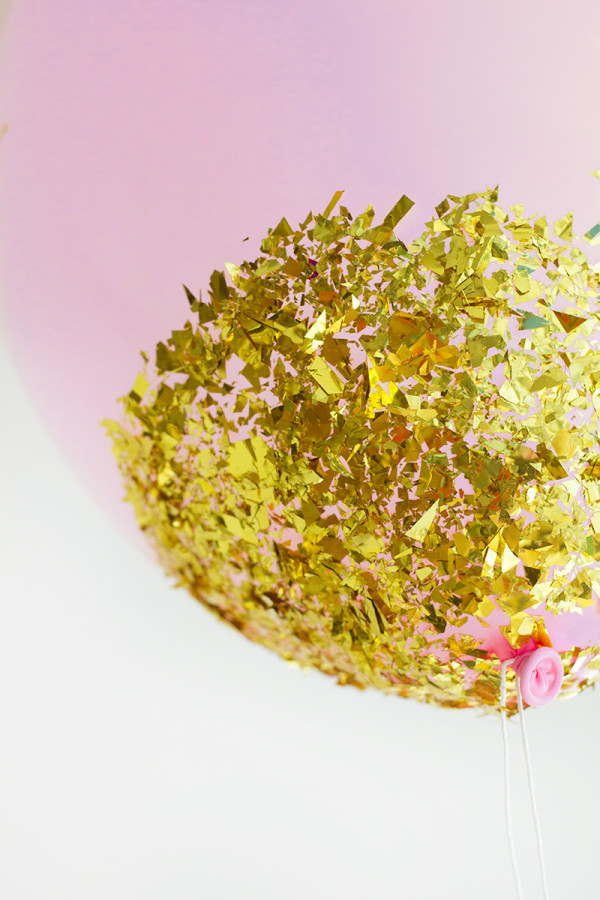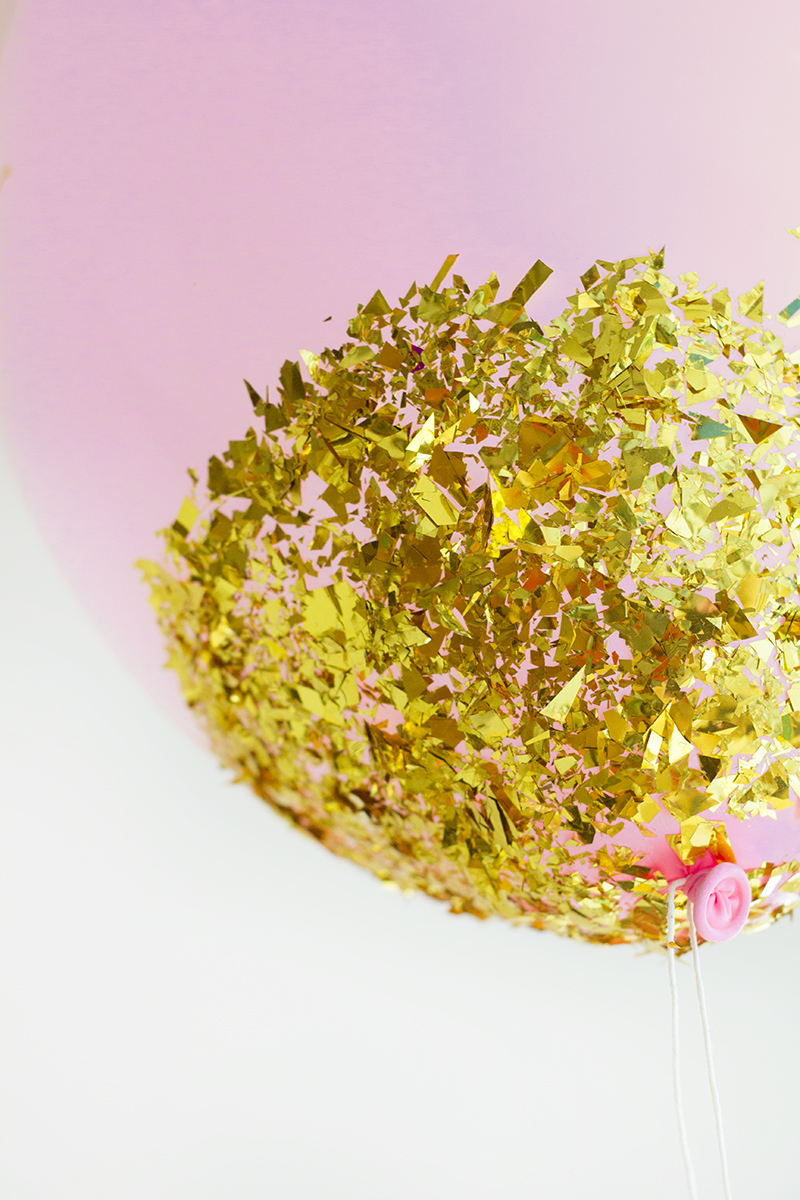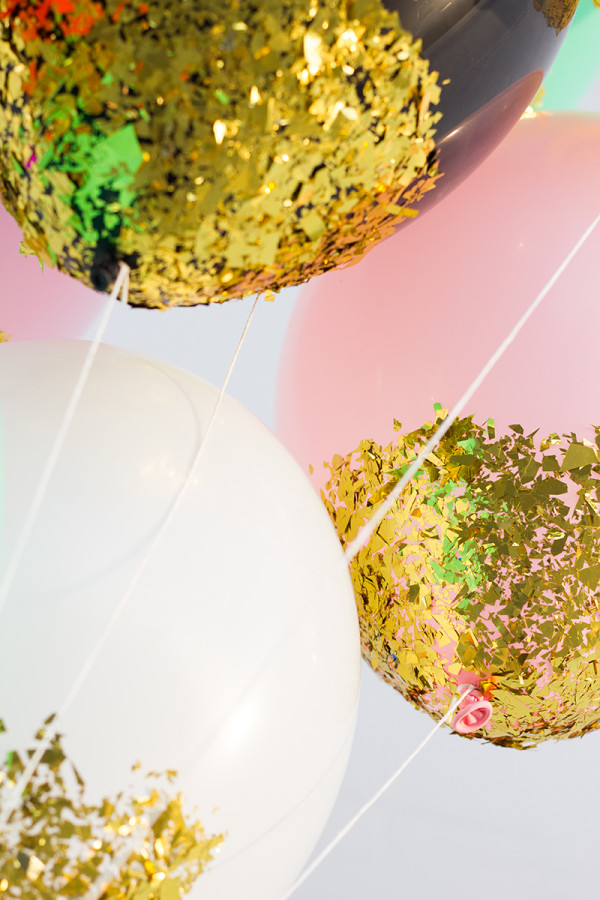 Aren't they just so sparkly and fun!? As I always say, confetti makes everything better.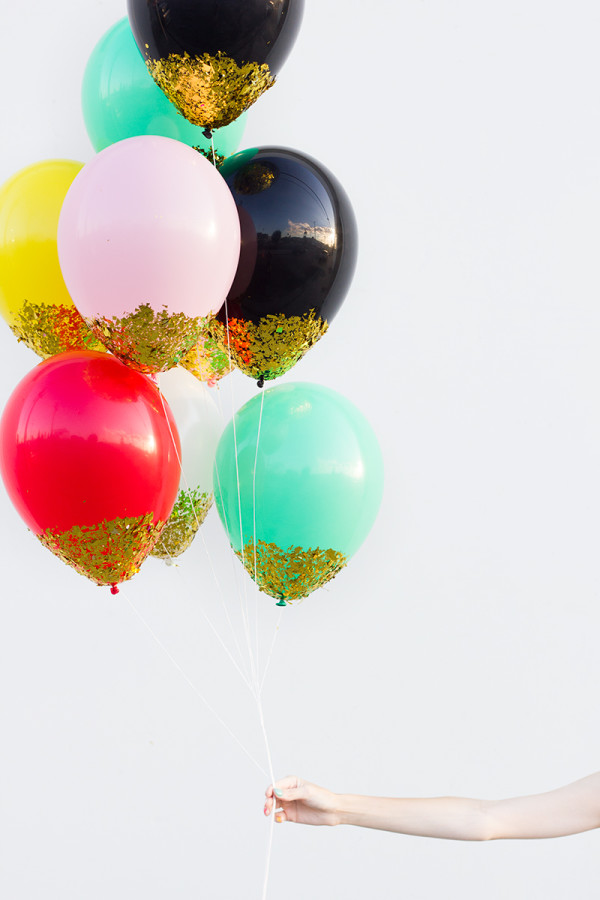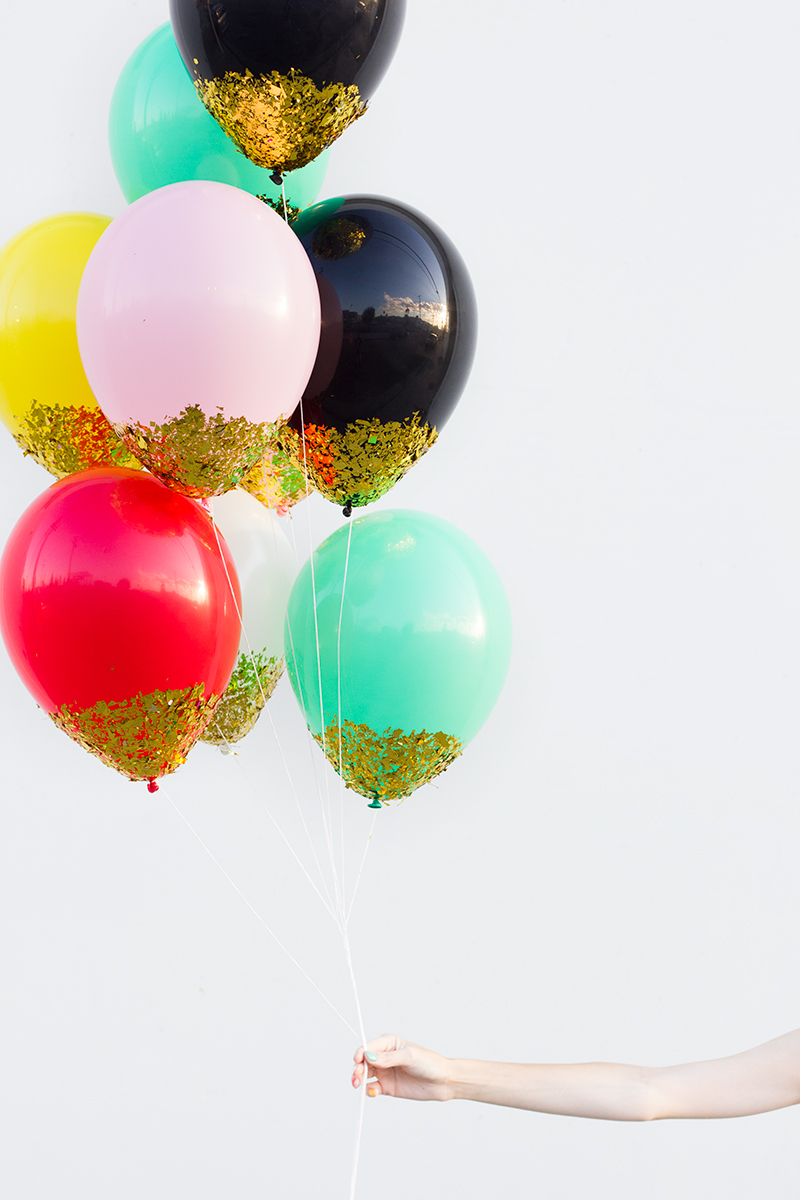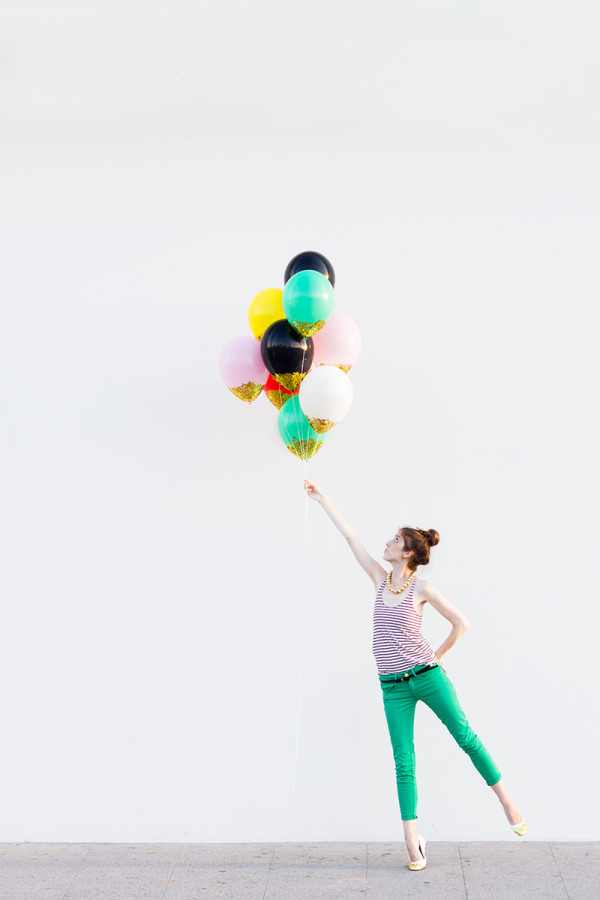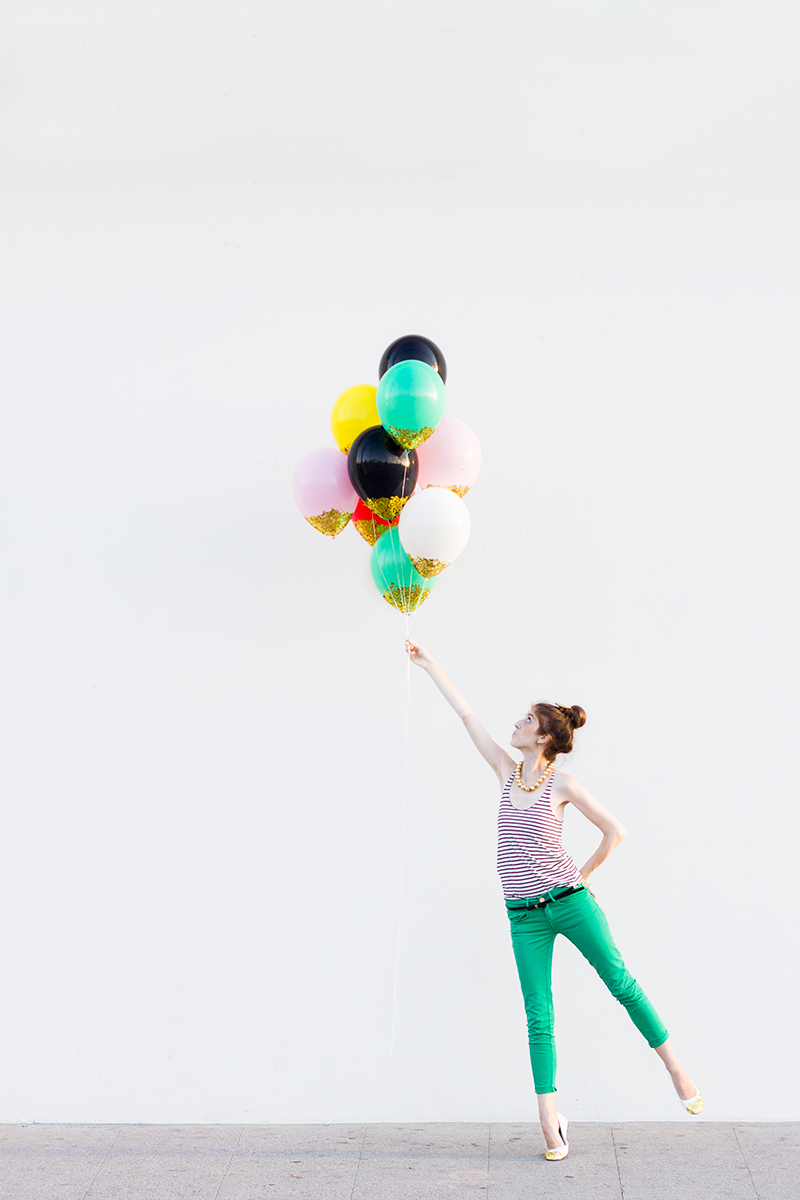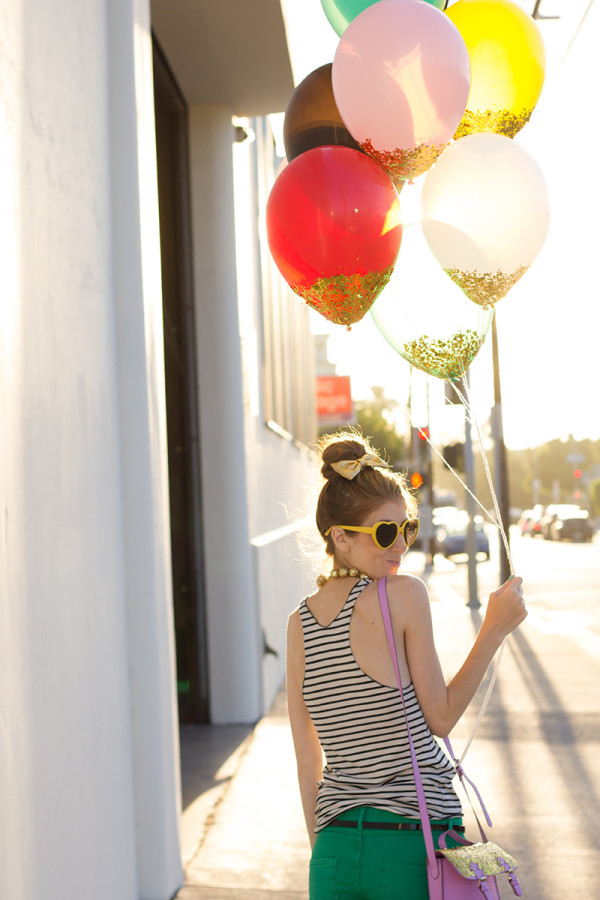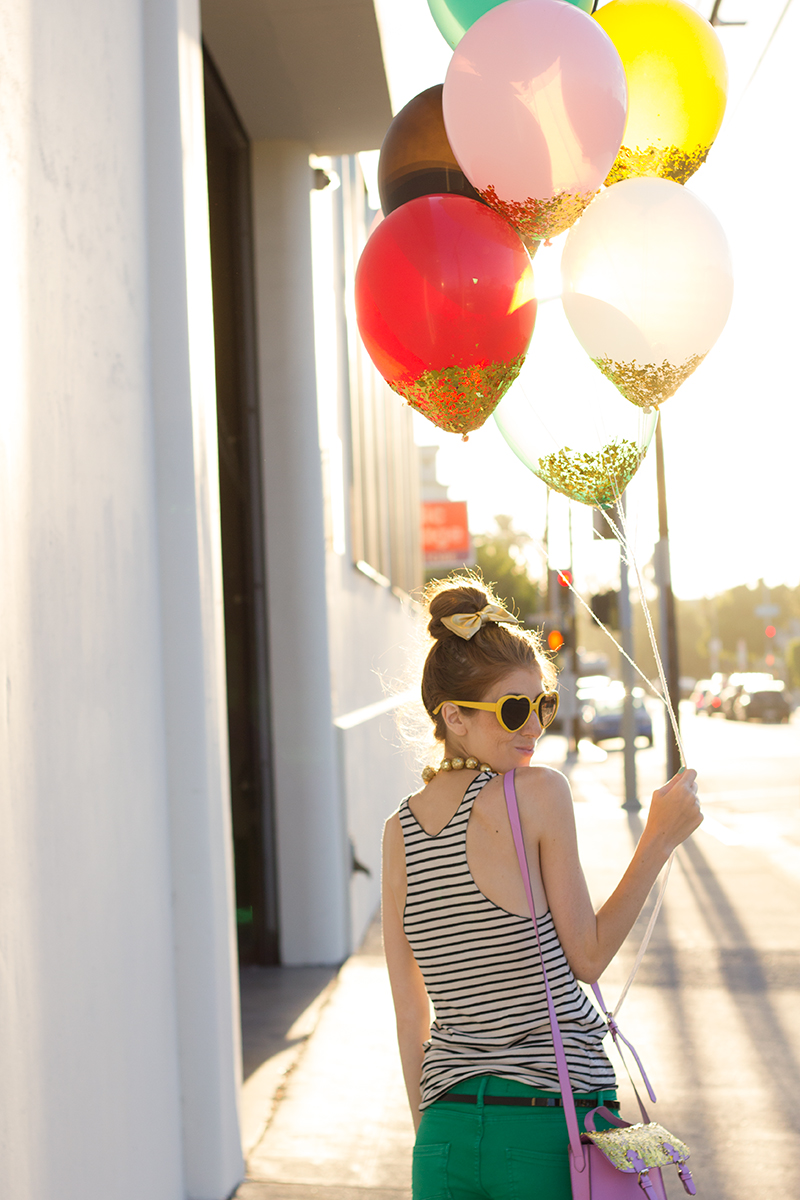 All Photos by Studio DIY
I just love combining a few of my most favorite things! It would be pretty cool to do this dipping technique with colorful confetti too, no!?
For more balloon DIYs, head right on this way!