This DIY project is sponsored by Balloon Time.
Just before we said goodbye to 2013, I introduced you to an exciting new partnership between Studio DIY and Balloon Time! We kicked it off with a big NYE bash, and I'll be sharing more fun balloon projects both here and on their site over the next few months. For this project, I decided to re-invent one of the very first projects I shared here on this blog… conversation heart balloons! I perfected my method a lot and it was about time these guys got a real moment in the spotlight. Plus, the letter stickers make this project the easiest project of all time. And look at the impact! Ah! I just want to give a big bouquet of these to everyone I know on Valentine's Day, so watch out!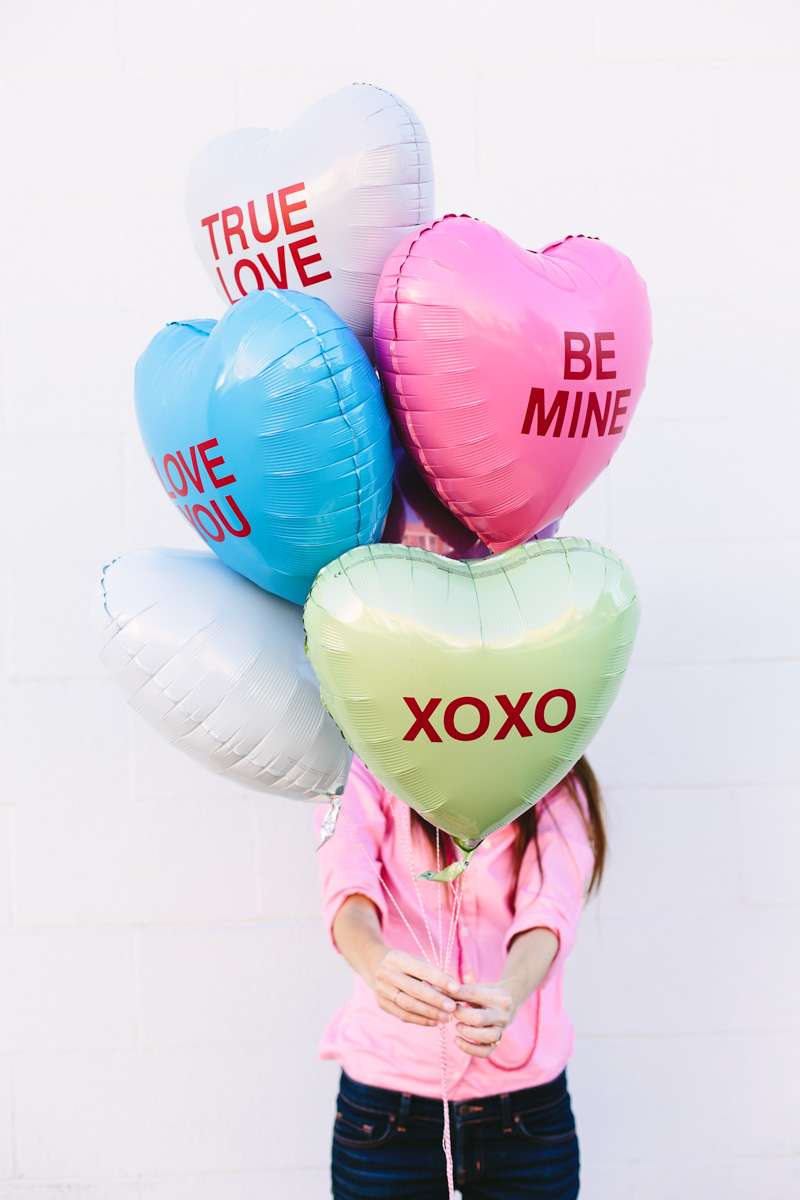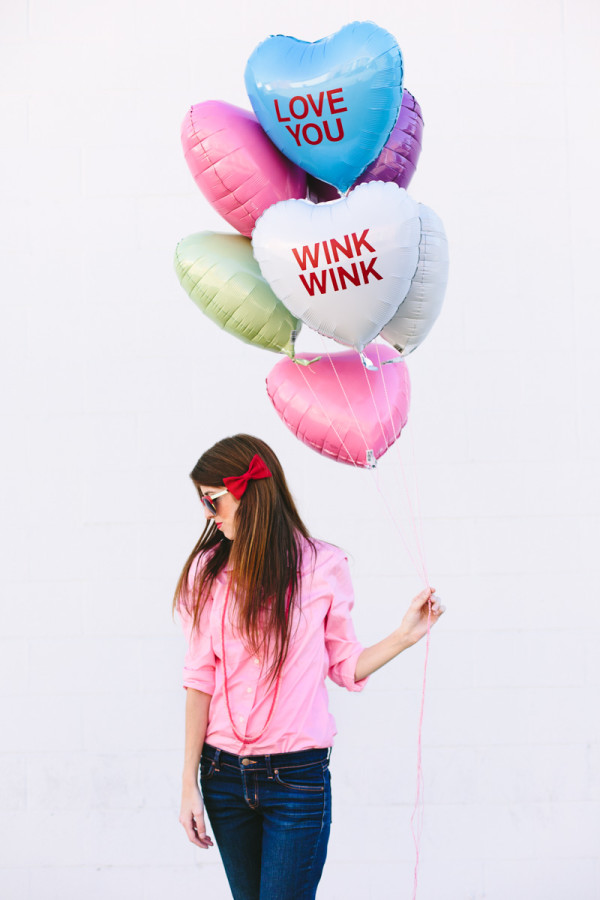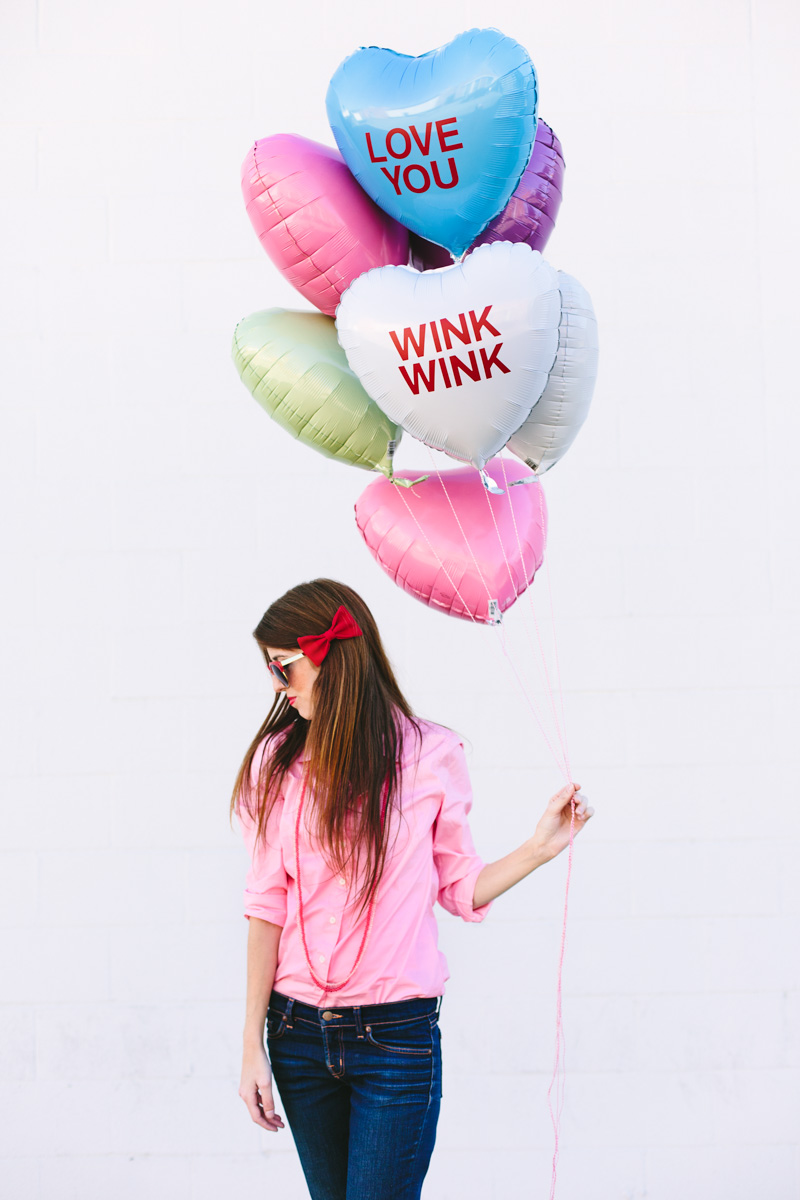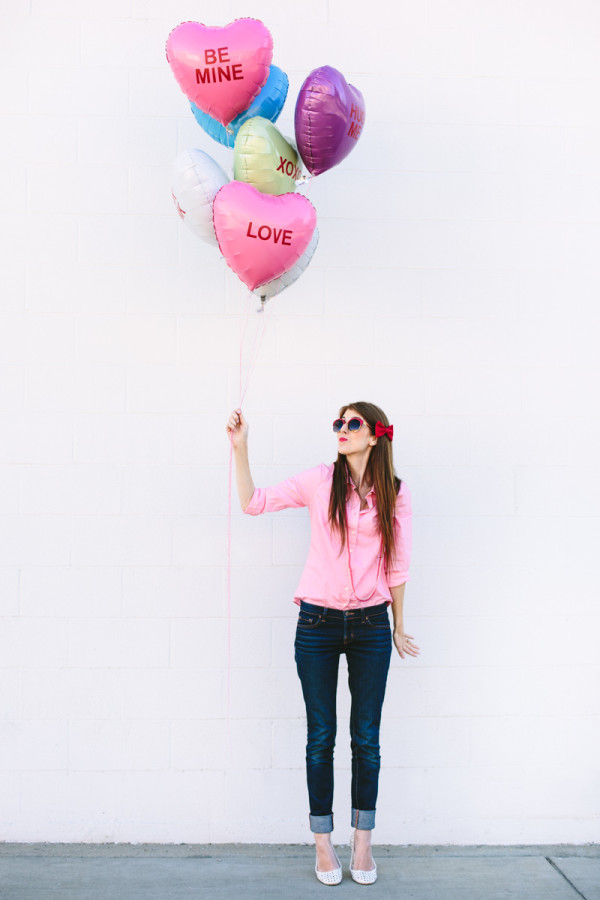 I would like to apologize for the eight bazillion pictures in this post. Balloons are awesome and I can't ever pick just a few!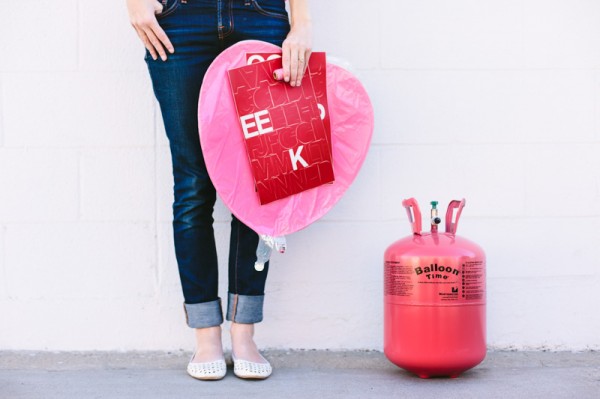 Mylar Heart Balloons (You can find them at online balloon suppliers like this one, or often at your local party store! If you're in LA check out LA Balloons. JACKPOT!)
Balloon Time Helium Tank
Twine or String
2″ Red Vinyl Letter Stickers (Get them at the office supply store!)
Blow up your balloons using the
helium tank
(Have you guys used a Balloon Time tank before for parties? I've been using them for years and it's great for avoiding many trips to the party store filling balloons!) and tie them off with a string or ribbon. Mylar balloons are a bit different than latex. They are self sealing, so you don't have to tie a knot, just tie the string on! Then take your letters and spell out your words on the balloon. They are actually fairly easy to remove and re-stick, so don't worry if you misplace one at first! Just carefully peel and stick again!
Please note! I wouldn't recommend putting more than eight letters on each balloon, to ensure they stay floating perfectly! Luckily that's just perfect for almost all conversation heart phrases!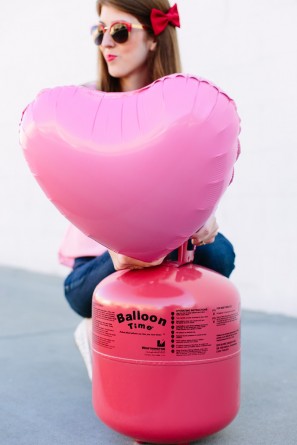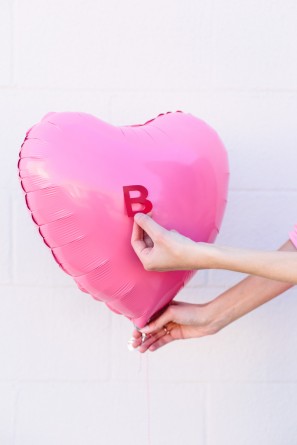 Done!! Aren't they fun!?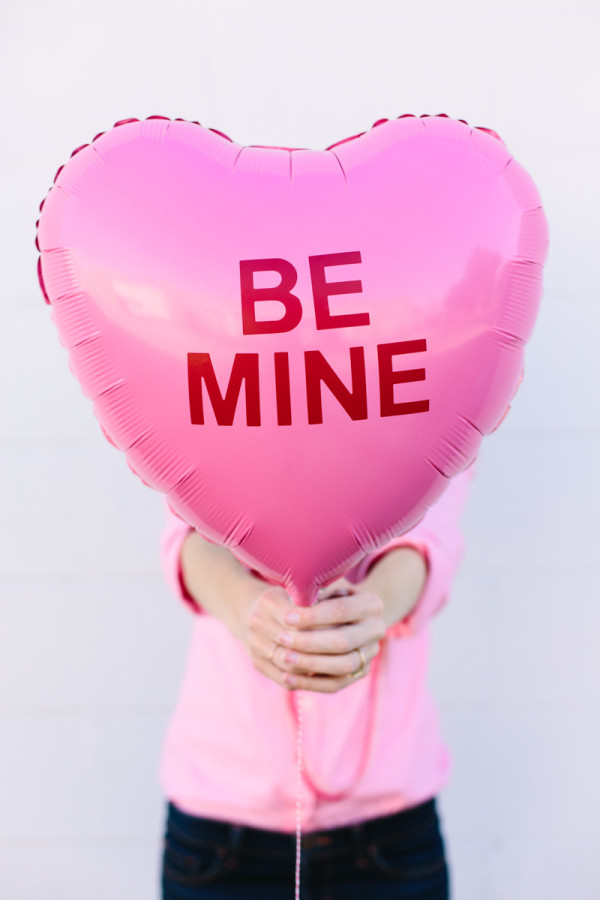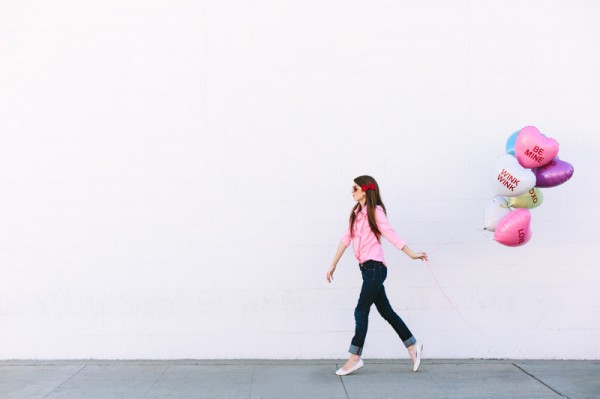 You know what would be even more amazing!? Stuffing a bunch of them in a big box like I did here and making it a conversation heart balloon SURPRISE! You'll win over some hearts with that one, folks.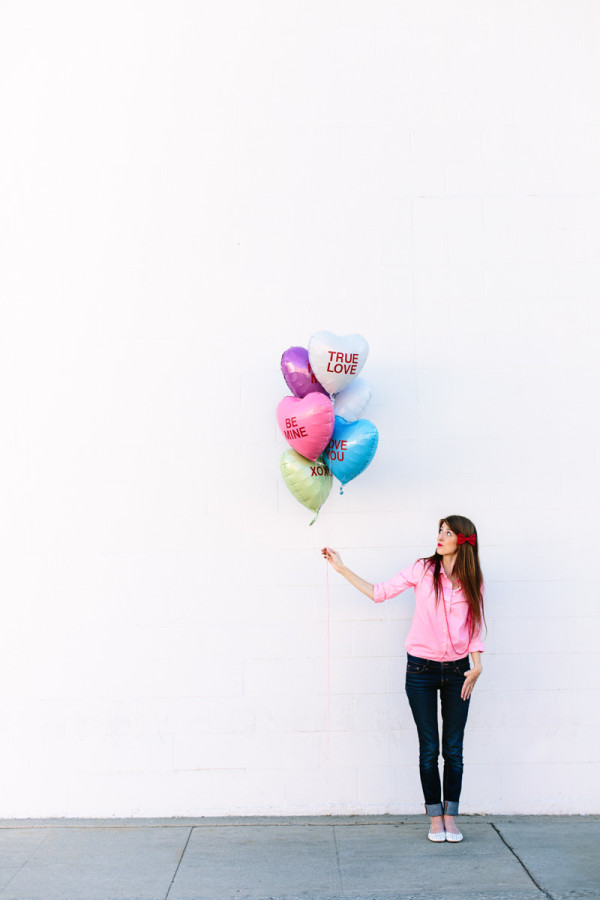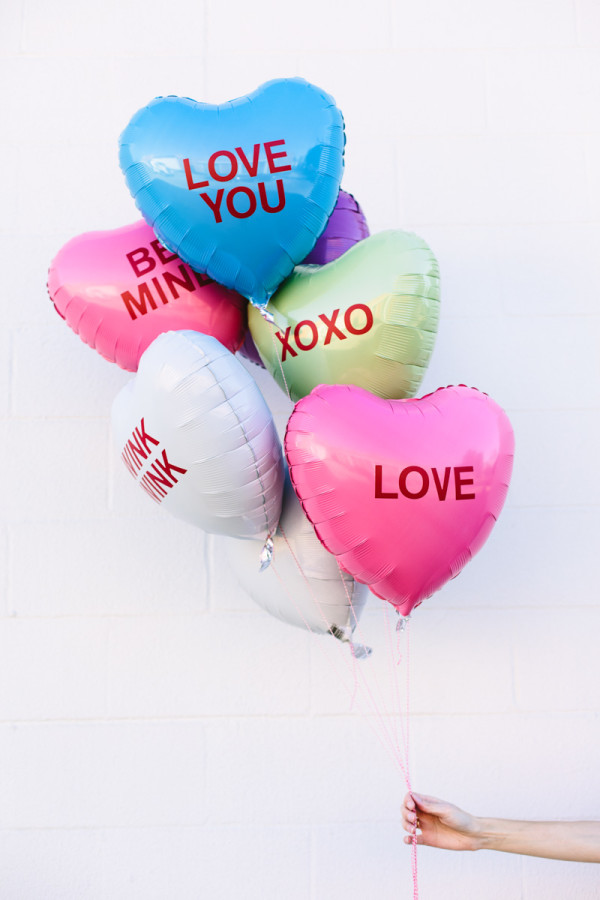 All Photos by Mary Costa Photography
Curious, do you guys have any favorite conversation heart sayings?? I tend to love the classics (as evidenced above) like "Be Mine" and "Wink Wink" but my most recent bag had ones like "Tweet Me" and "Let's Read" (??) which cracked me up!
Don't want to DIY them? Buy our Conversation Heart Balloons here!
More balloon DIYs here, and more Valentine DIYs right here!

This DIY project is sponsored by Balloon Time. All content and opinions are that of my own! Thank you for supporting the sponsors that keep the Studio DIY party going! Read more about my editorial policies here.