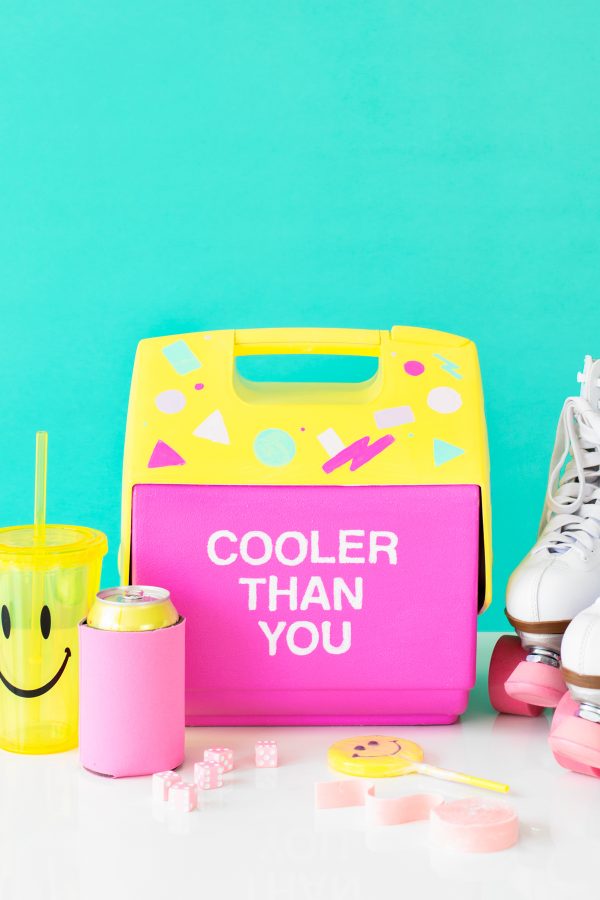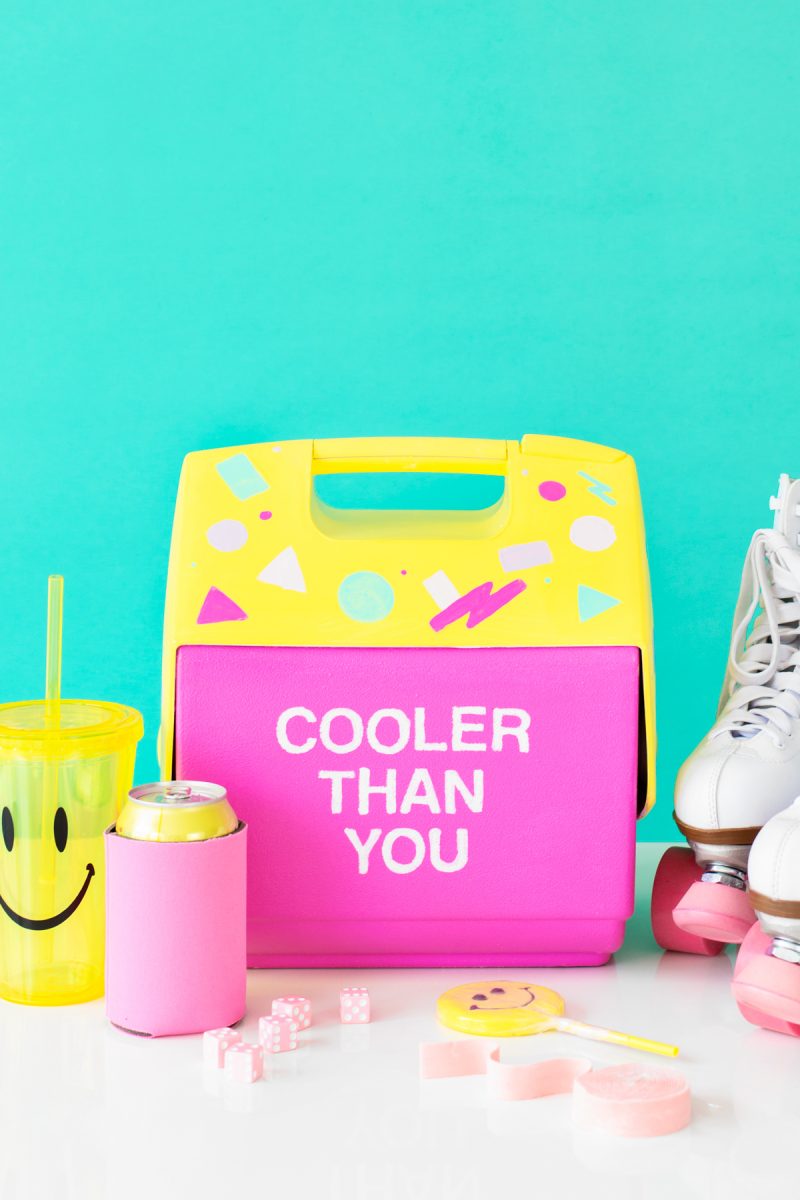 Did you ever wonder, "Why oh WHY don't plastic coolers come in pink!?" Well, I sure did. So I took matters into my own hands… and gave my cooler a colorful makeover! This is the second project I got to work with my pals at True Value on (Remember our last one!?) and I used their seriously AWESOME EasyCare paint colors to help jazz up this $15 cooler. I gave mine a throwback inspired facelift, but you could do any sort of pattern or phrase you want! Here's how to do it…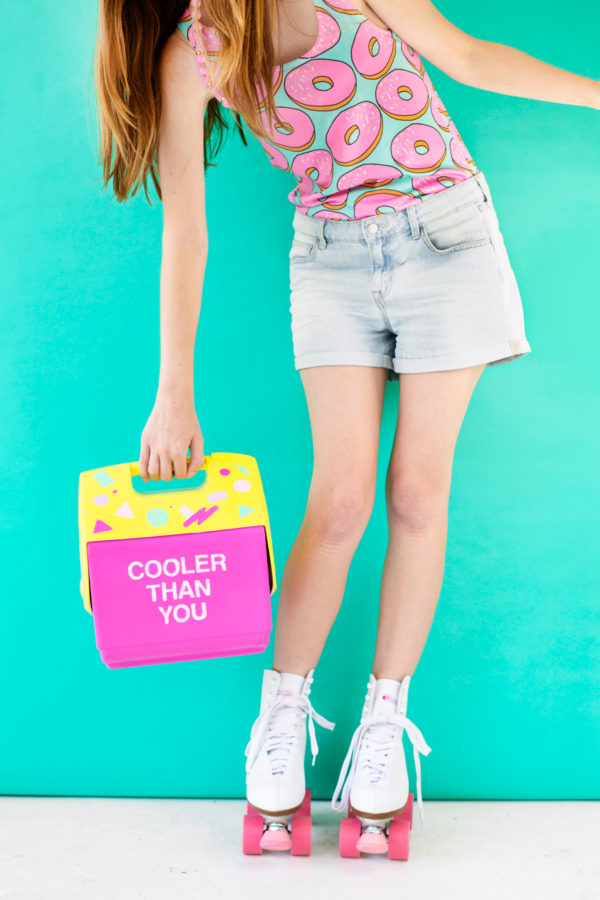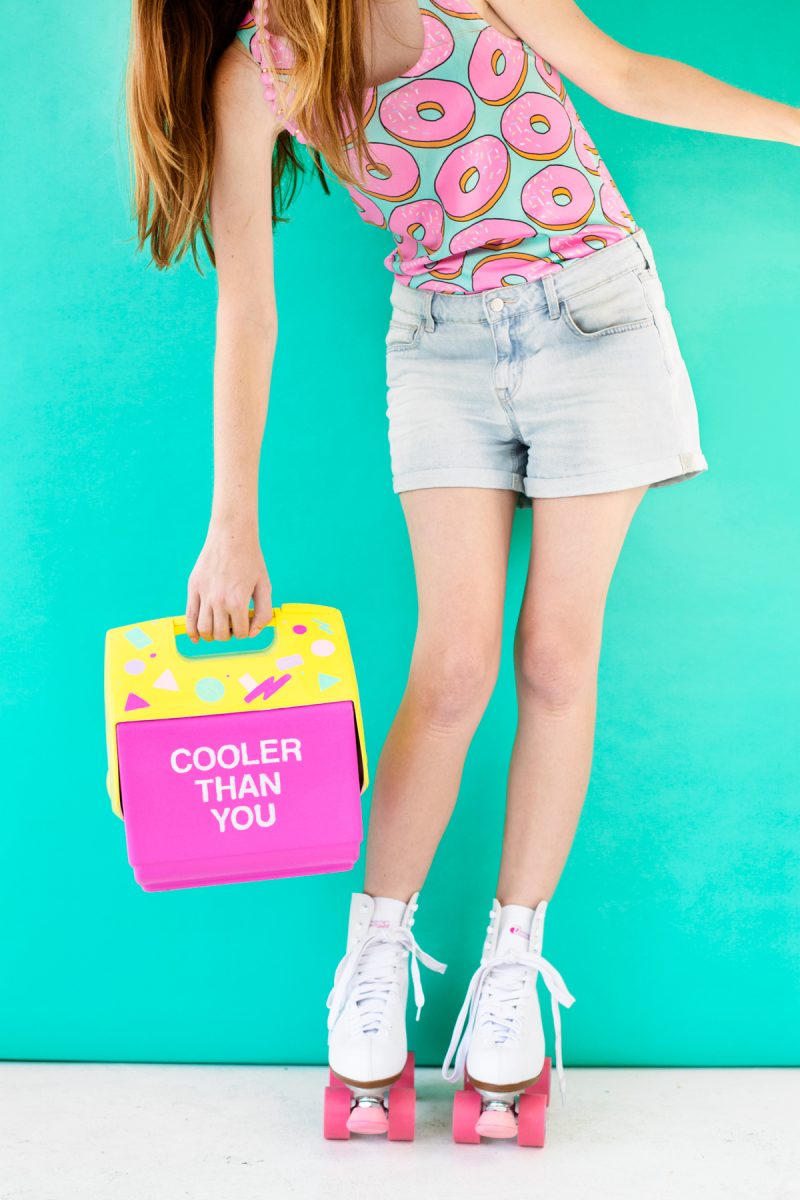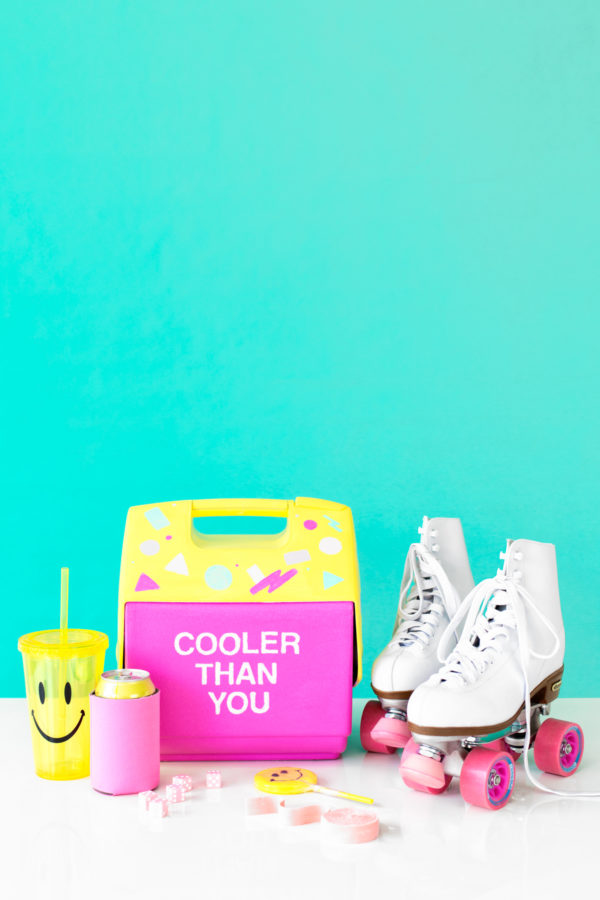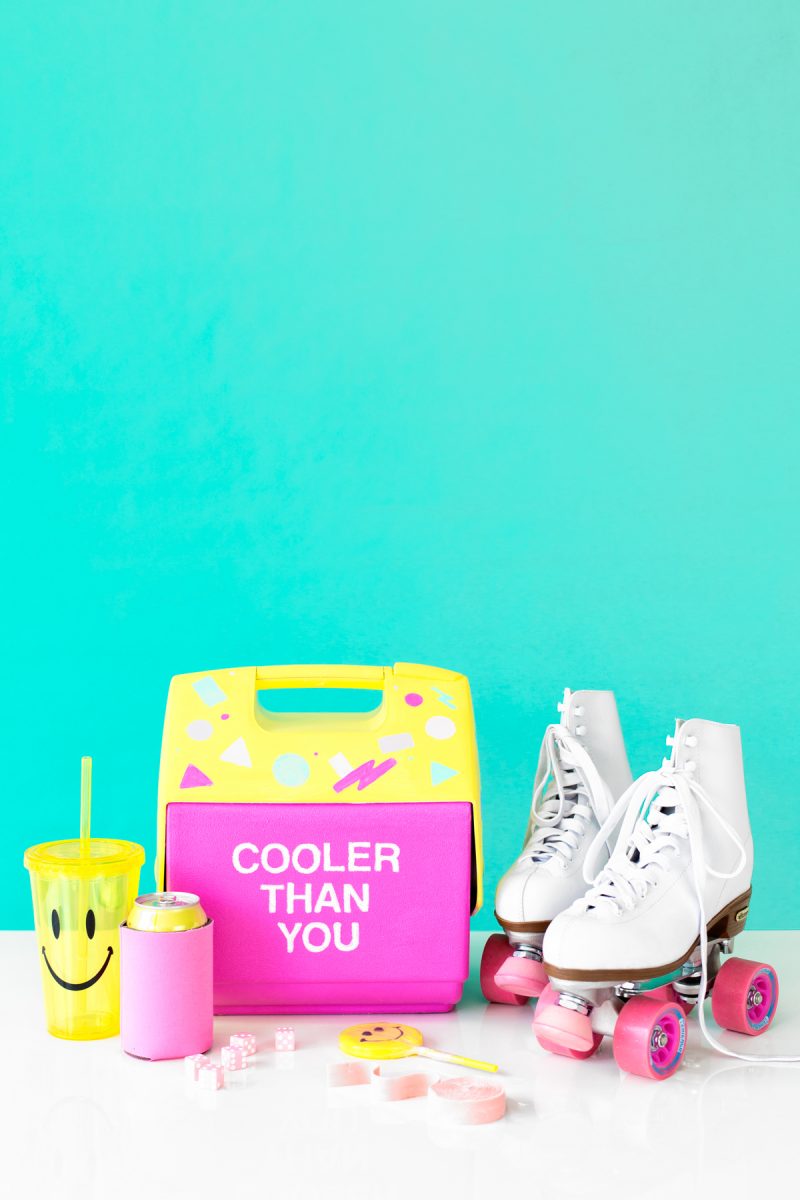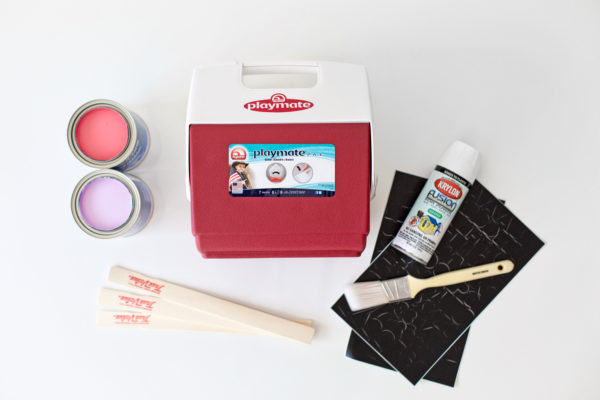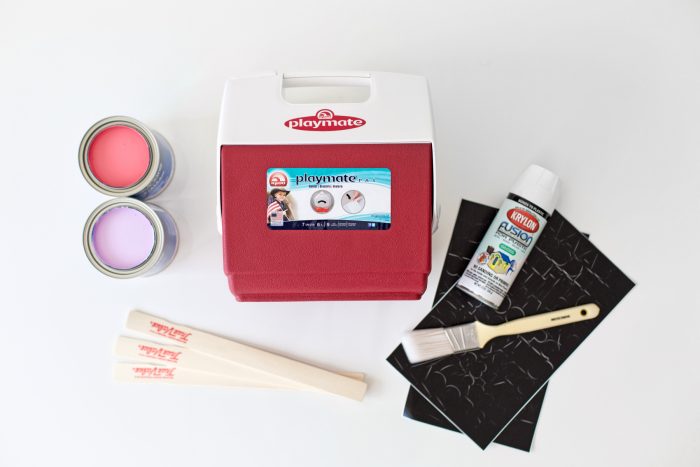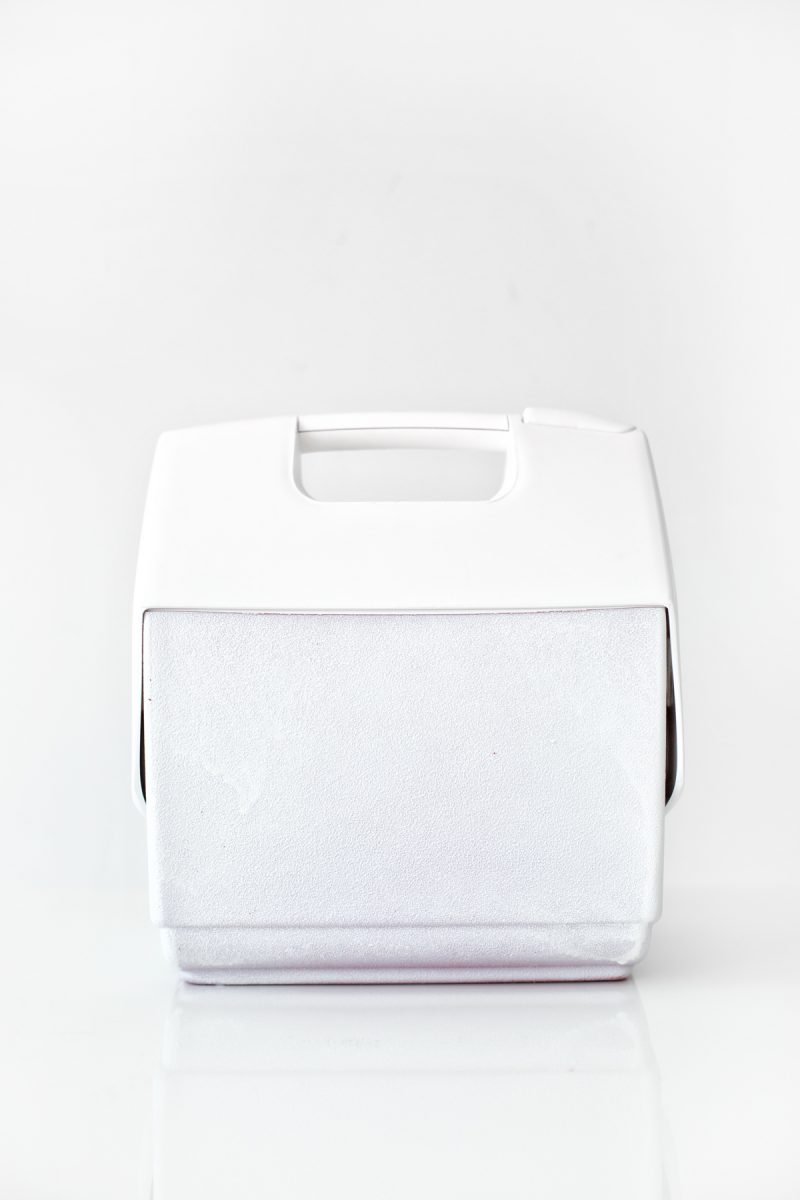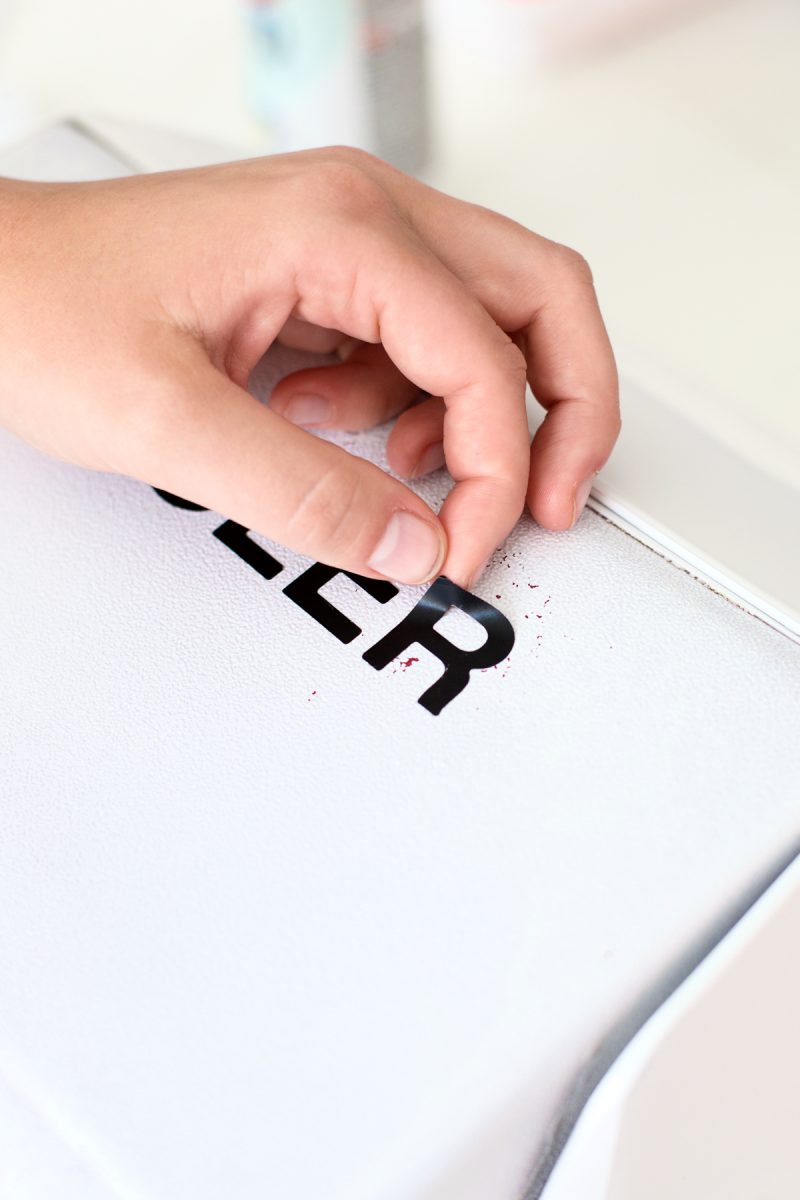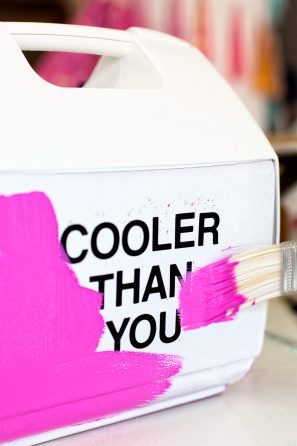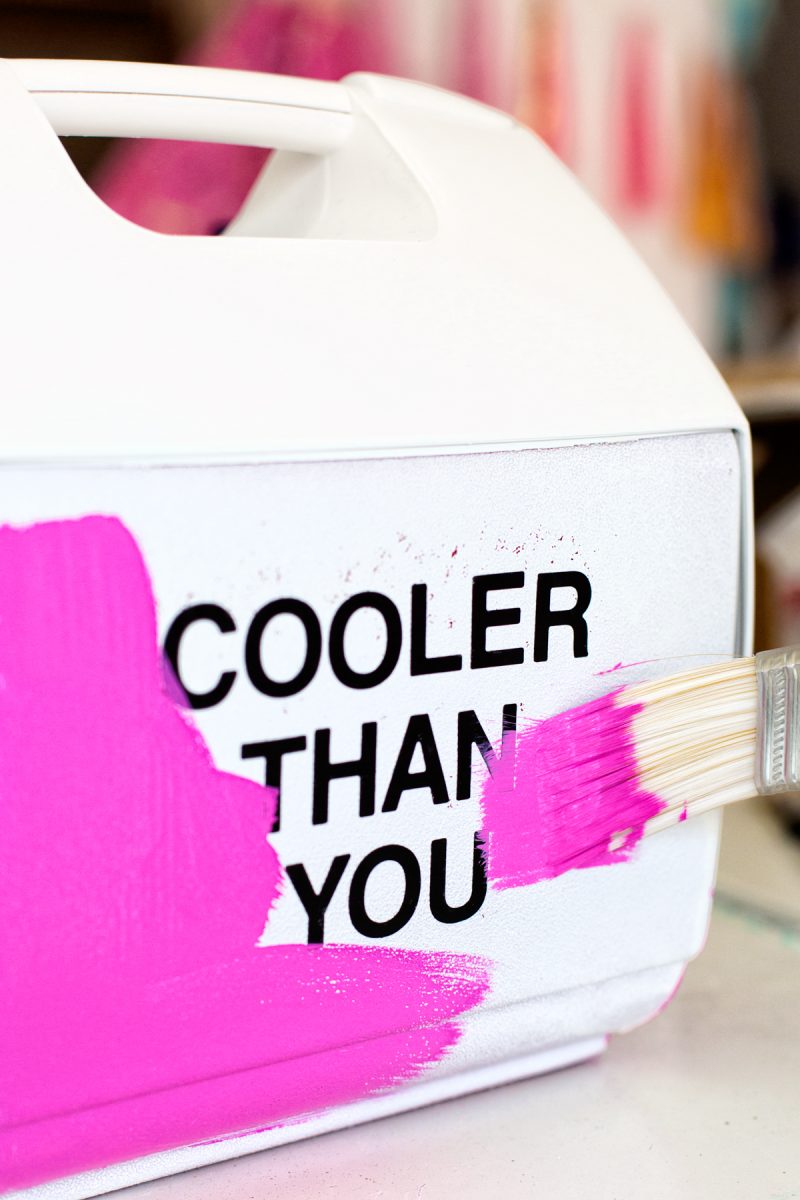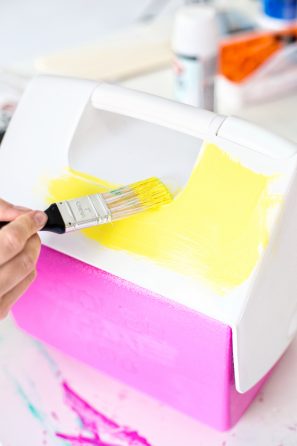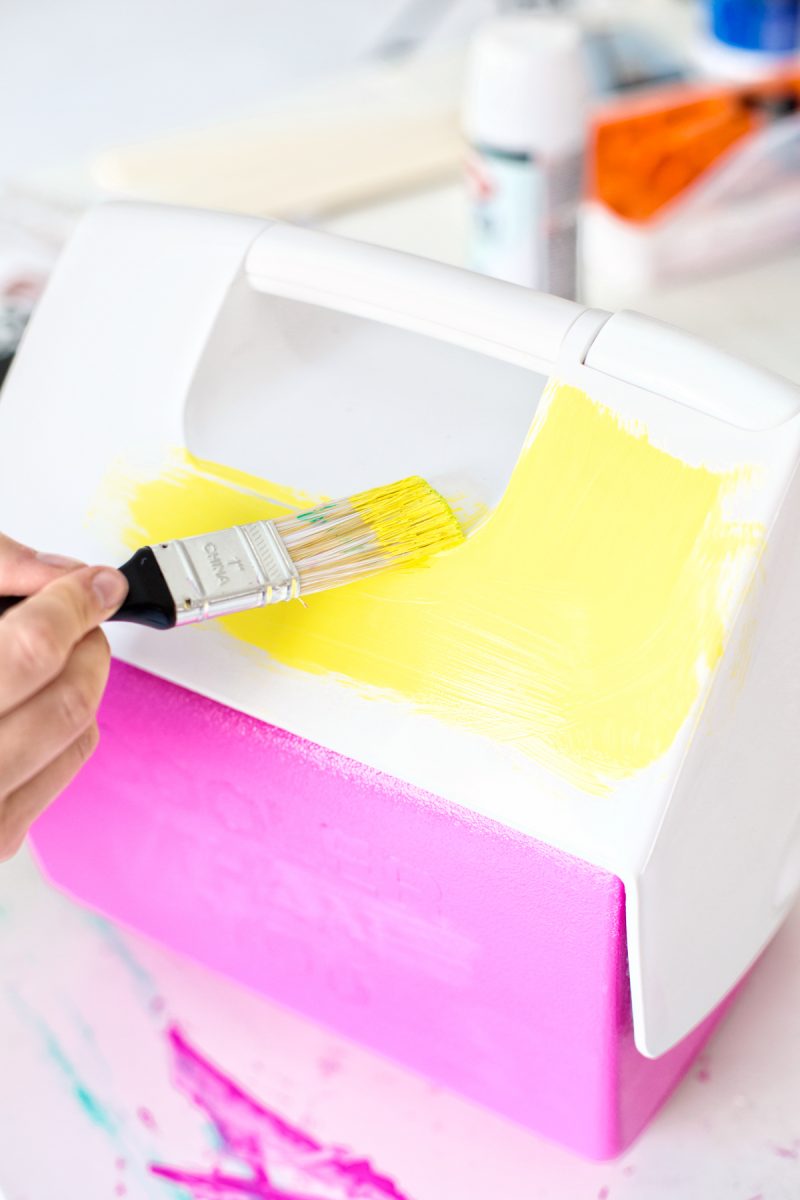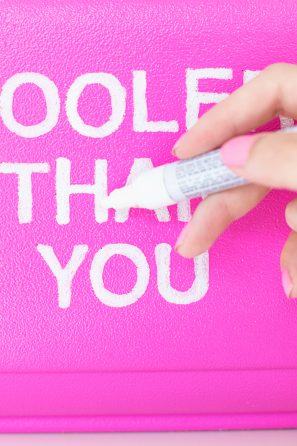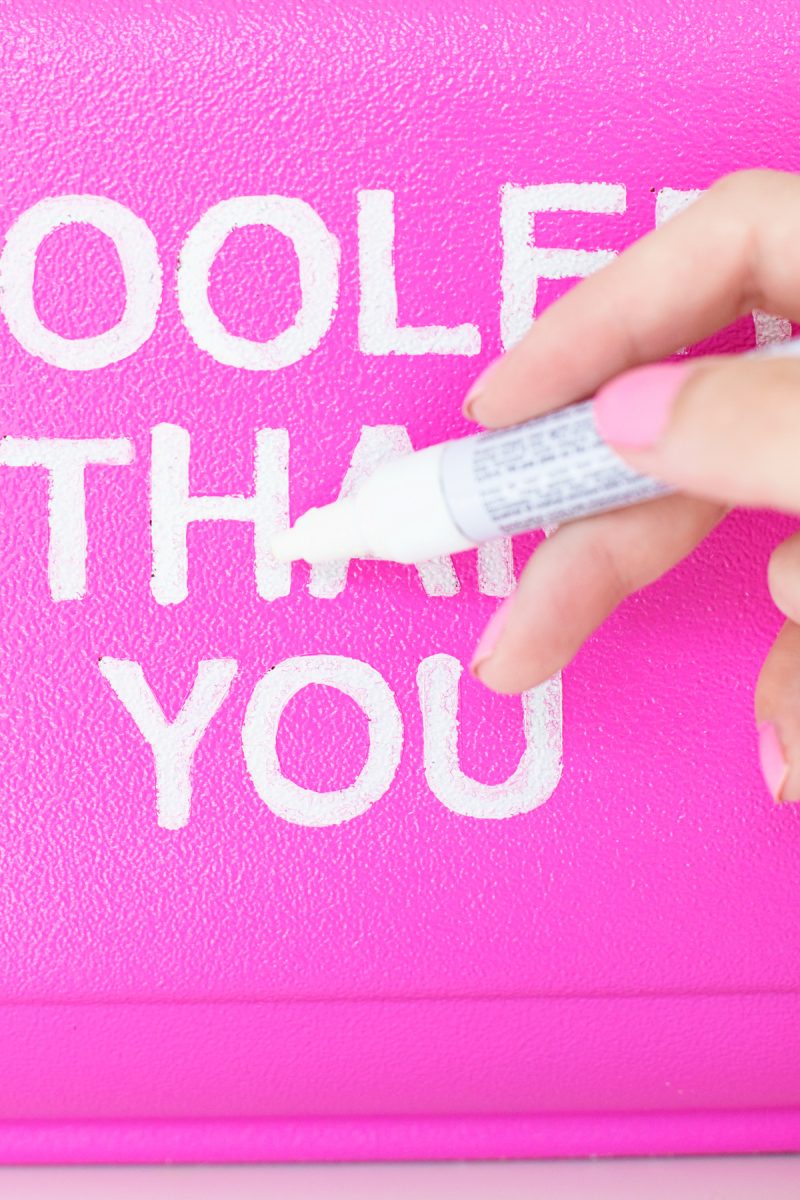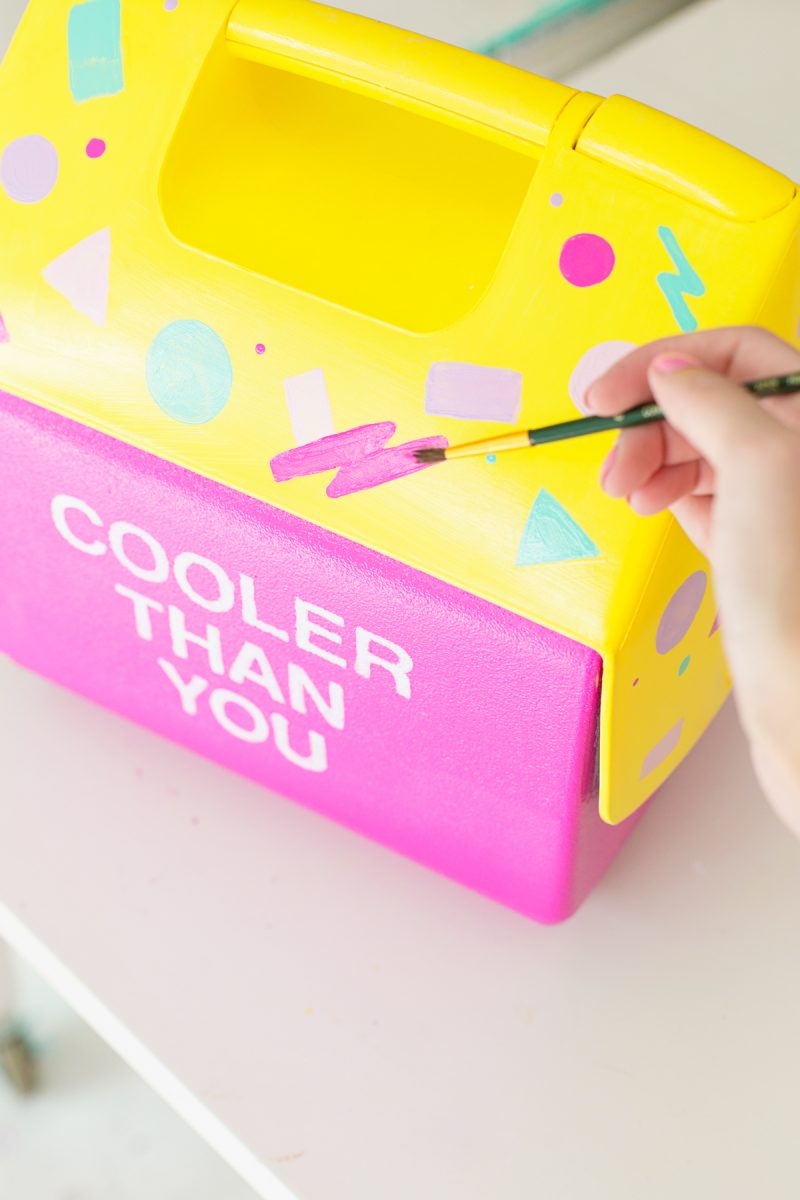 DIY Throwback Cooler Makeover
Total Time: 2 Hours (Plus Dry Time)
Supplies
Cooler
Krylon Fusion Spray Paint for Plastic in White
EasyCare Paint in Bright Blossom, Heroic, Irish Rose, Sherbert + Glam Goddess
1" Letter Stickers
Small and Large Paint Brushes
Ruler
White Paint Pen (Optional, for touch ups)
Directions
1. Spray paint the entire outside of the cooler with the white spray paint and let dry completely. This will act as you "primer" coat for the rest of the paint.
2. Find the center of the cooler and place the letters to spell your phrase, using your ruler as a guide to ensure they're straight.
3. Paint over the entire bottom half of the cooler (right over the letters too!) with a coat of paint. Let dry. Follow it with a second coat if necessary. Let dry again.
4. Paint the top half of the cooler with a contrasting color and let dry. Then add a second coat as well, if necessary and let dry completely.
5. Carefully peel off the letters from your cooler. If any paint seeped under the letters, use a white paint pen to touch it up.
6. Add a fun pattern to the top of the cooler! We drew random geometric shapes and zig zags to create a throwback/90s style pattern.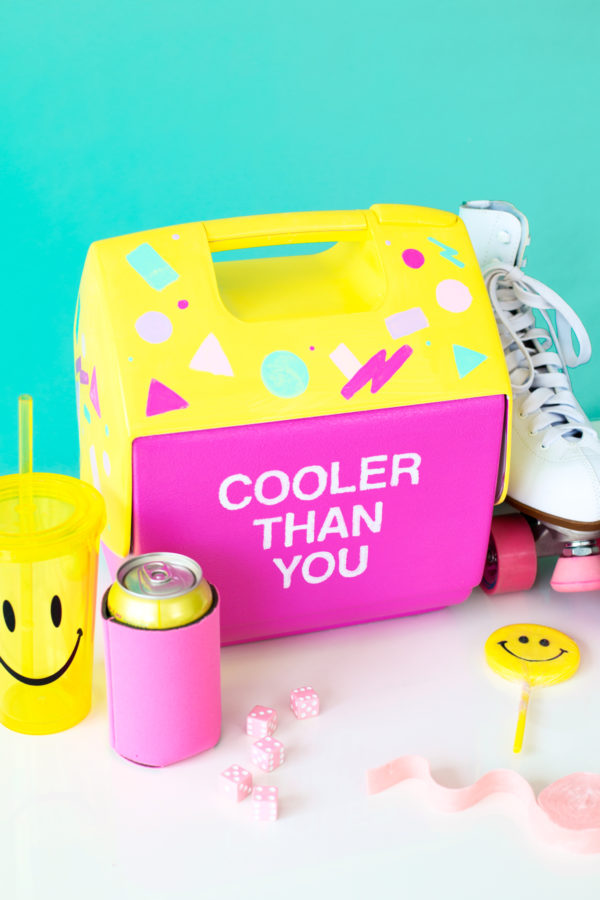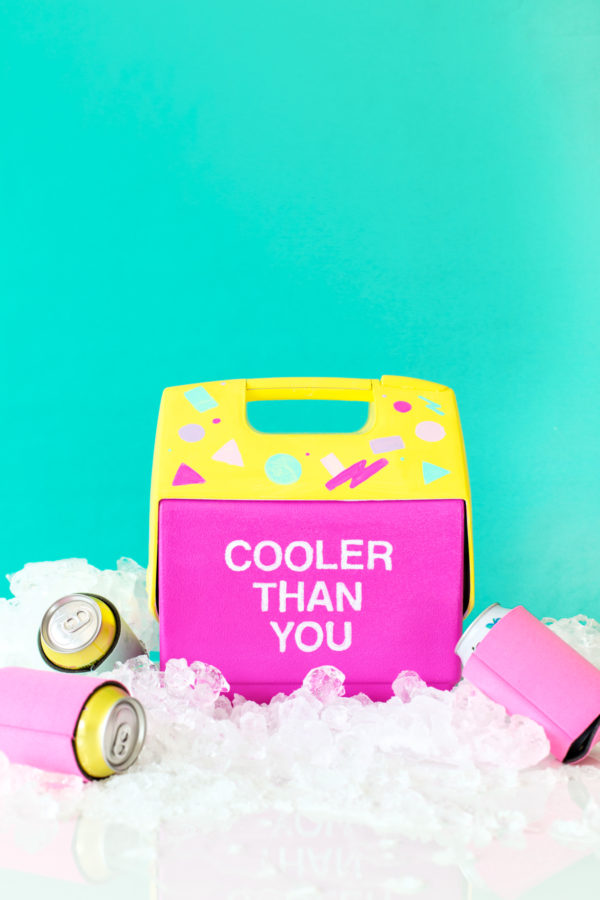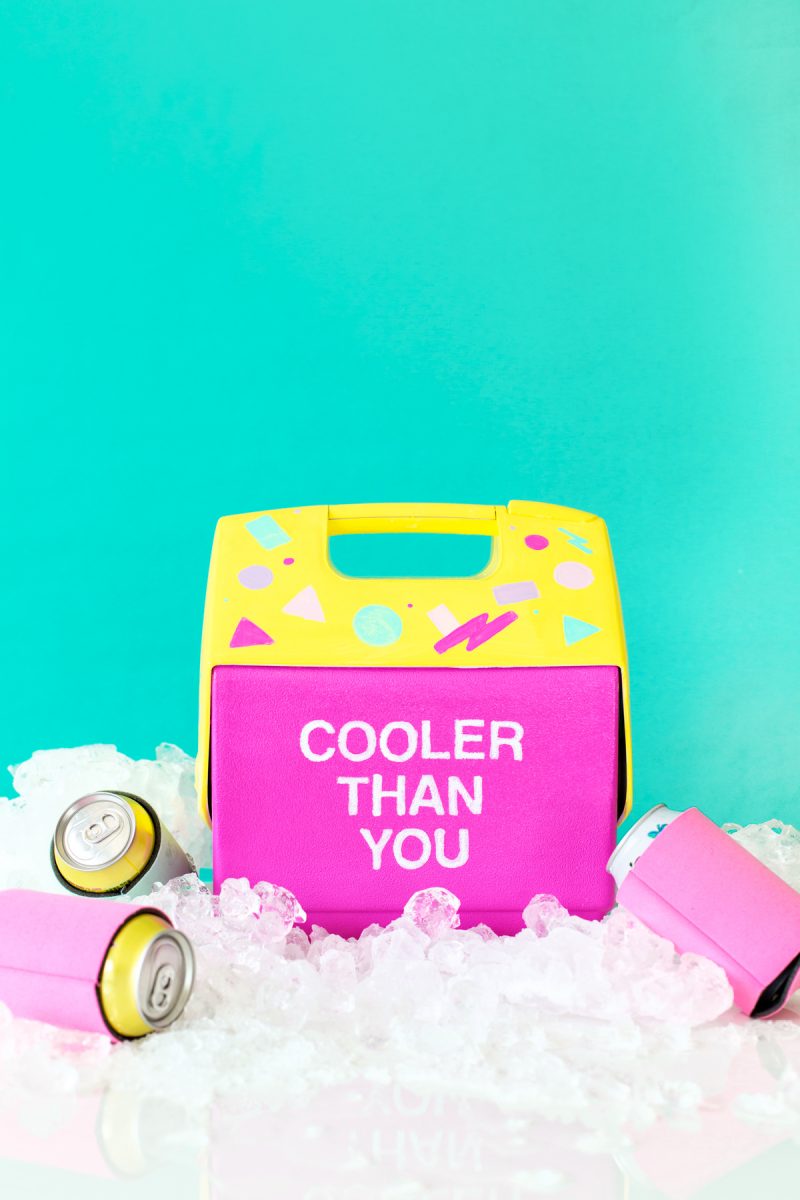 Photos by Jeff Mindell
Have you ever made over a cooler!? Better late than never!!!
You're gonna love our next colorful makeover we have planned, too! But in the meantime, check out True Value on Facebook, Twitter, Pinterest and Instagram, or visit TrueValueProjects.com for more DIY ideas and projects!
This is a sponsored conversation written by me on behalf of True Value. The opinions and text are all mine.