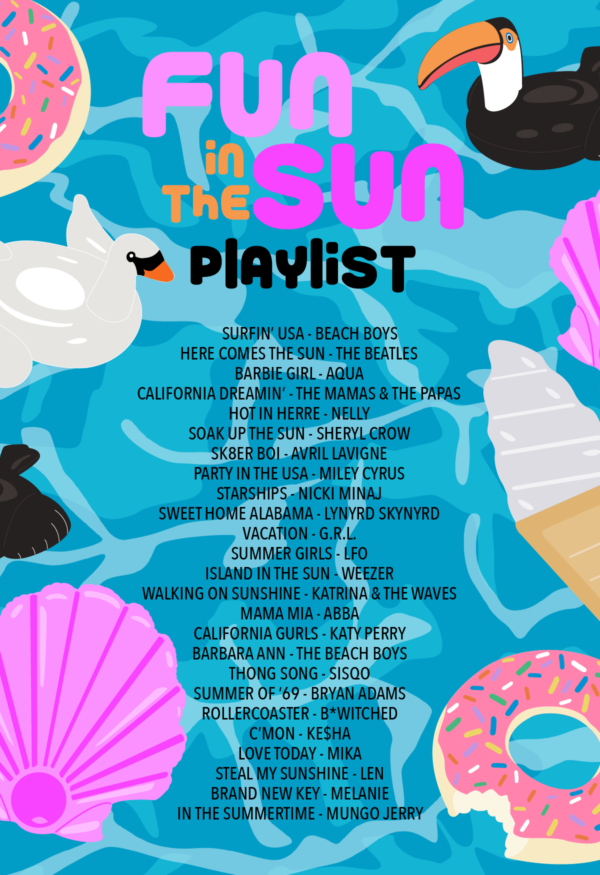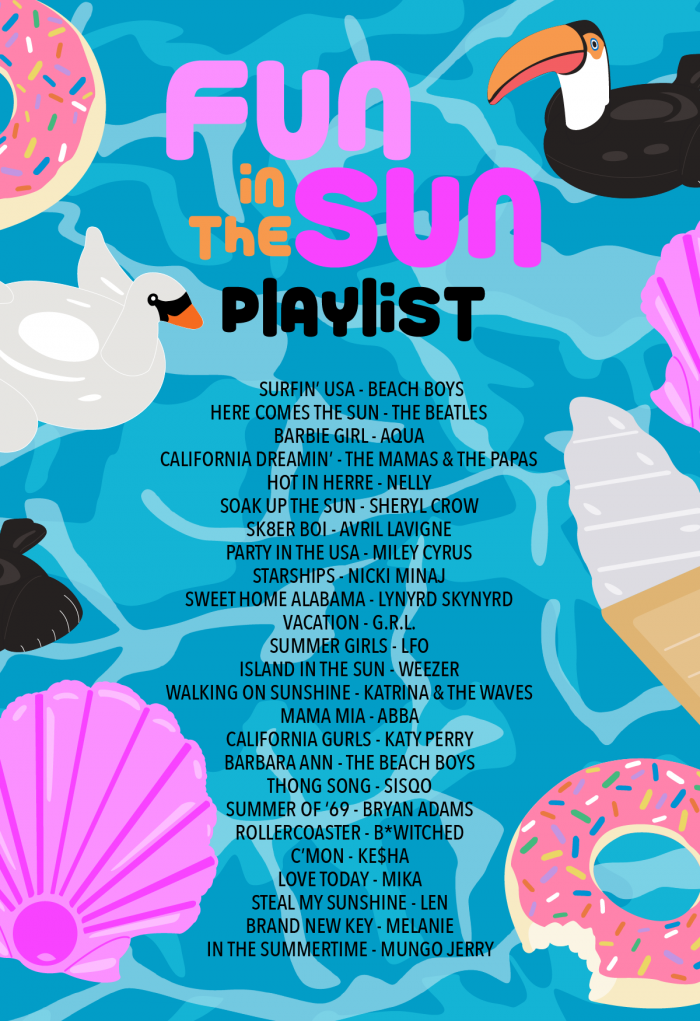 Graphic by Threadhoney
I don't CARE if I've declared a past playlist my favorite… this one is now officially it. It's a pool party playlist! We pulled out all our favorite poolside, summer songs and put them together for the best playlist ever!!!! I mean… how can you go wrong with Summer Girls, Barbie Girl and a hefty dose of The Beach Boys? Even if you're not throwing a party, it gets you in that summer mood STAT!
Click here to listen to the Fun in the Sun Playlist!