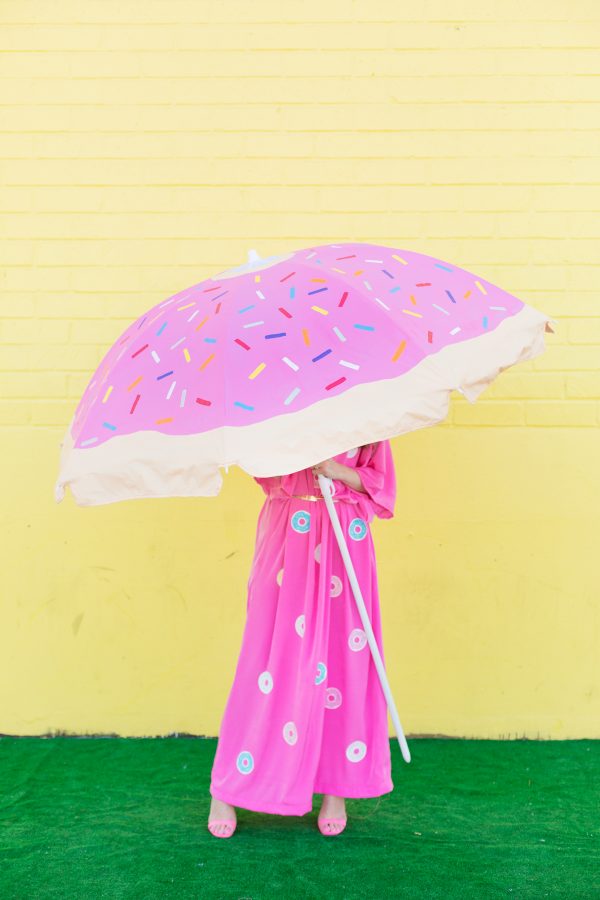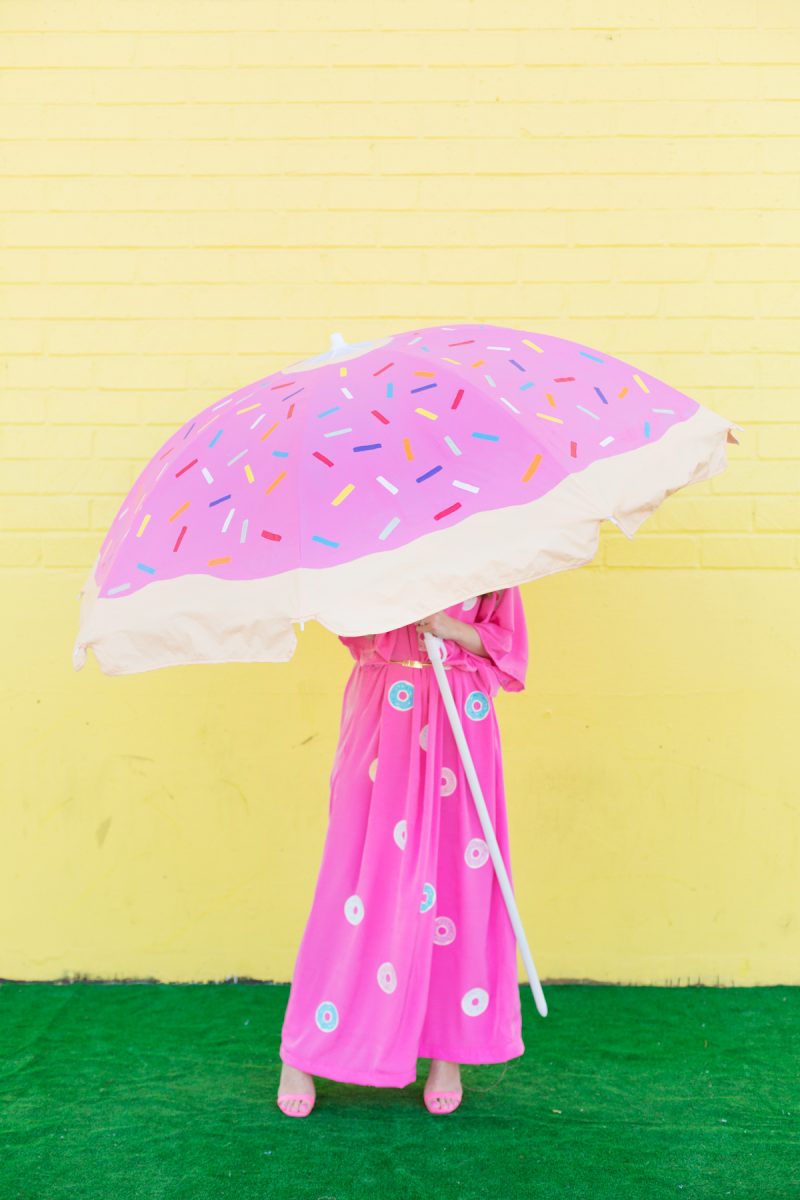 Not ONLY are we bringing you a DIY donut beach umbrella today, you're getting a sneak peek at tomorrow's donut DIY too! YOWZA. HAPPY FREAKING WEDNESDAY! We've turned umbrellas into fruit slices before, but we thought our donut umbrella needed to be even bigger and better, so we took it to the beach! Of course, you could make a regular ol' umbrella too if you'd prefer. Either way, you need one in your life and there's no ifs ands or buts donuts about it!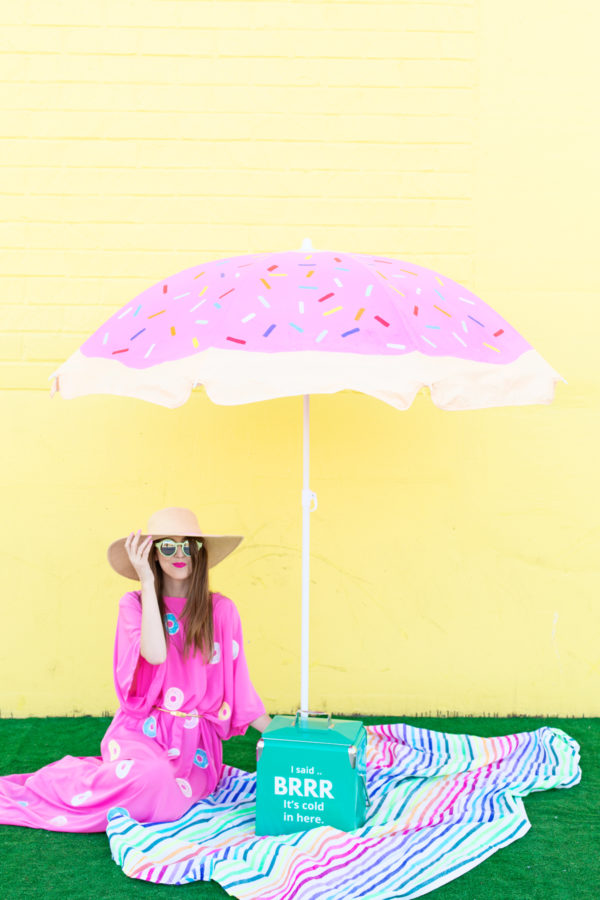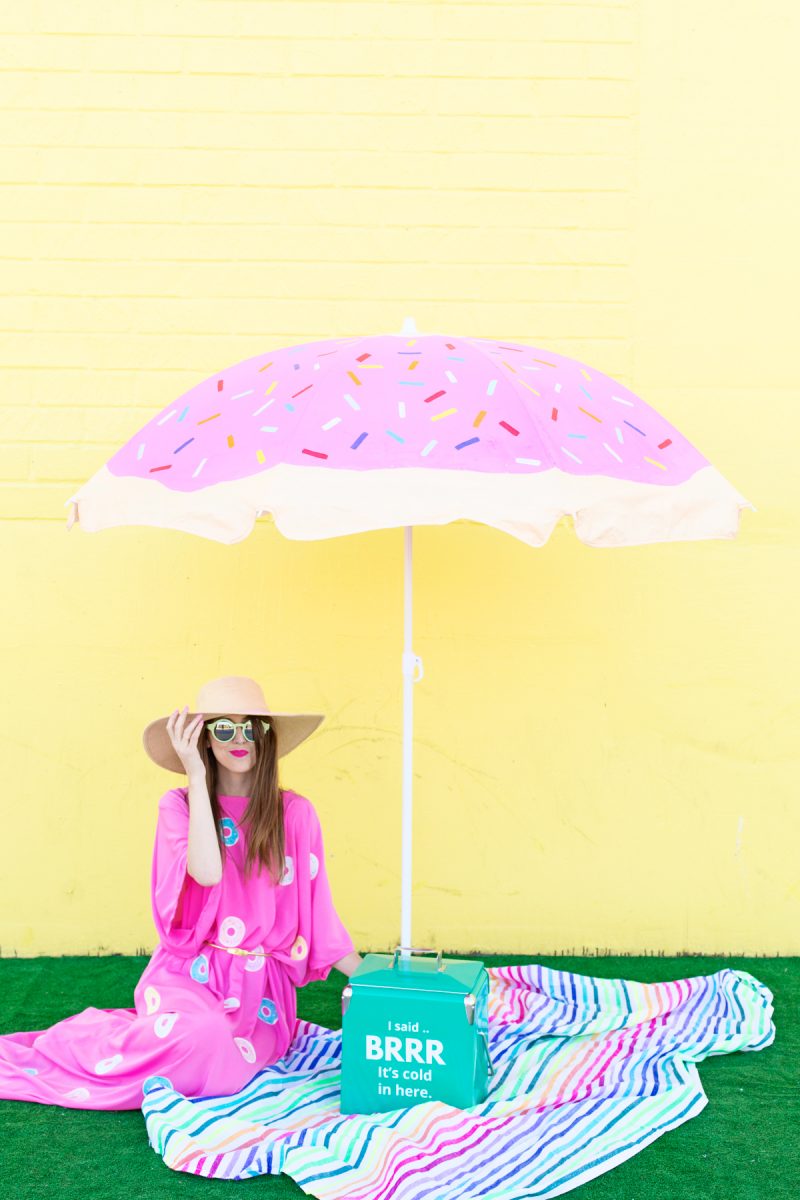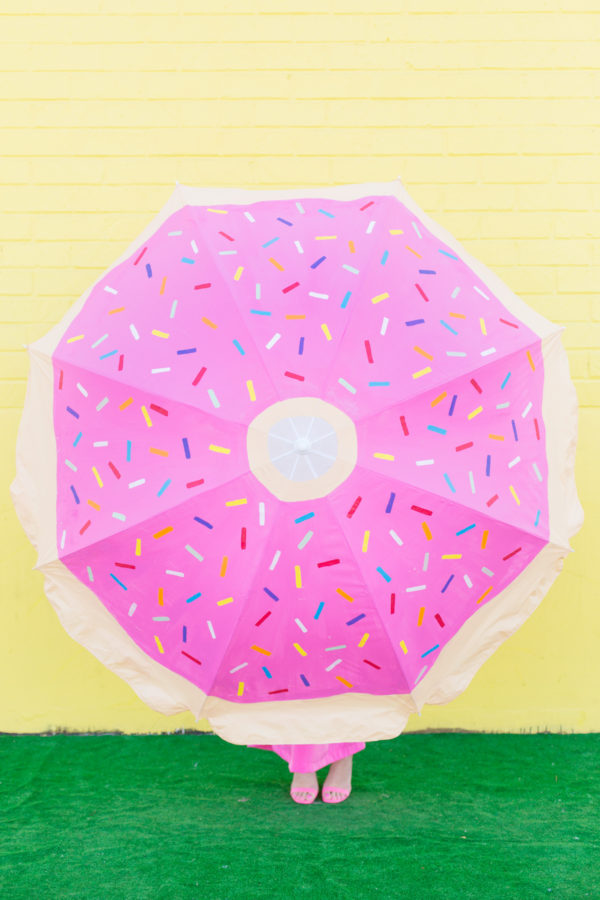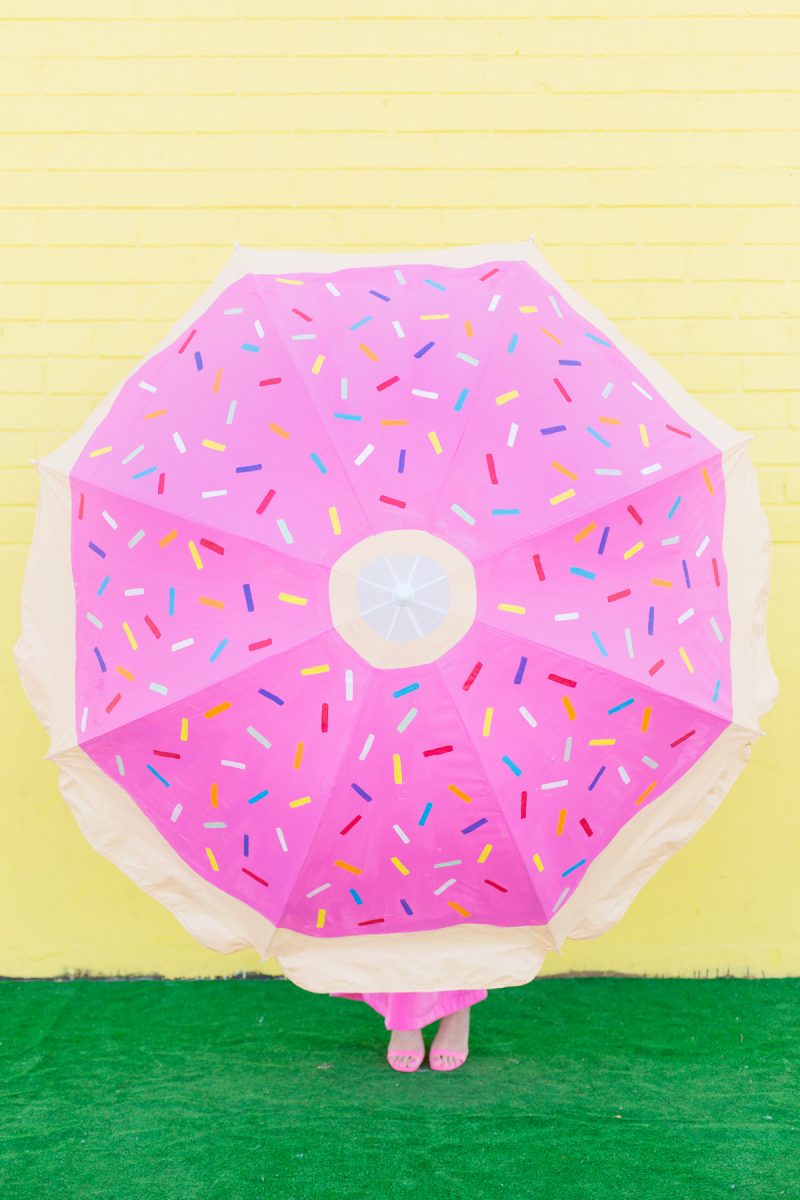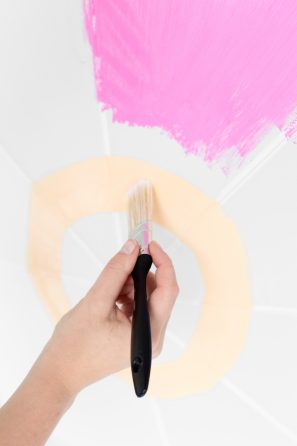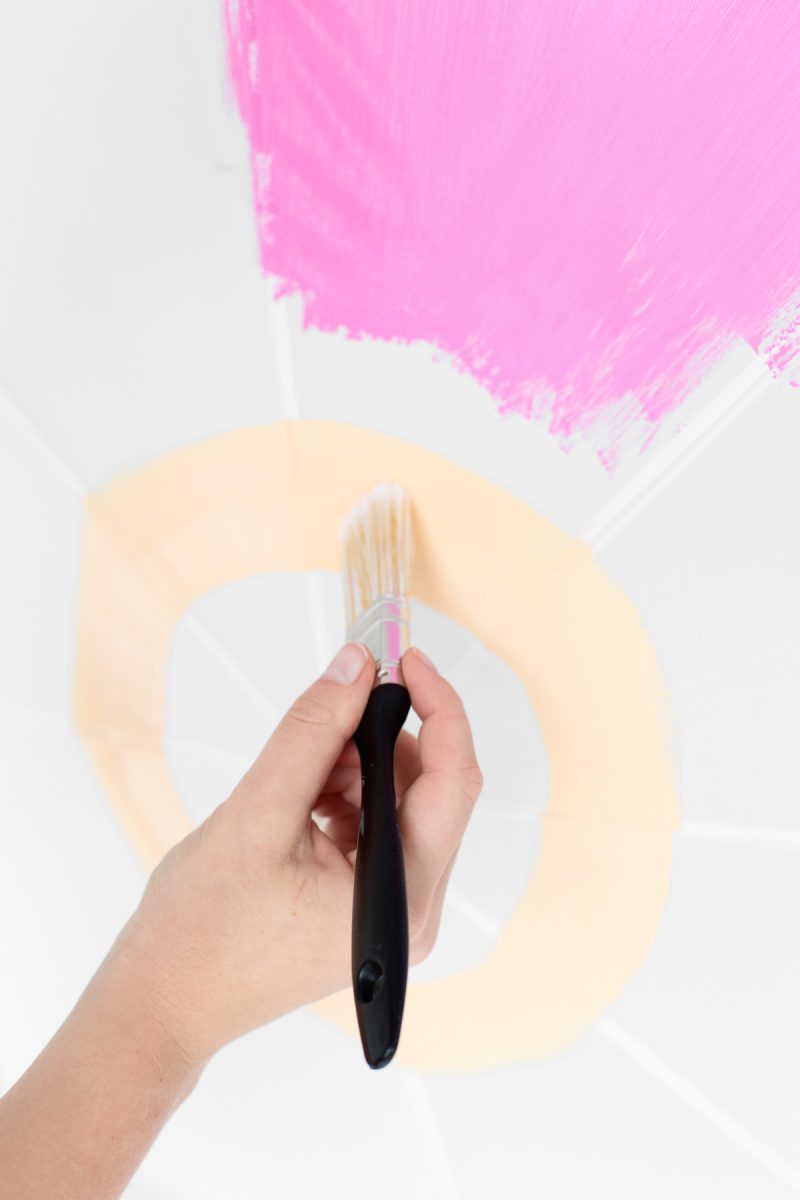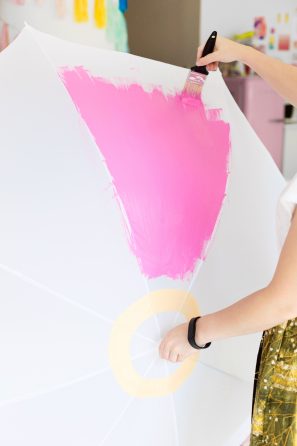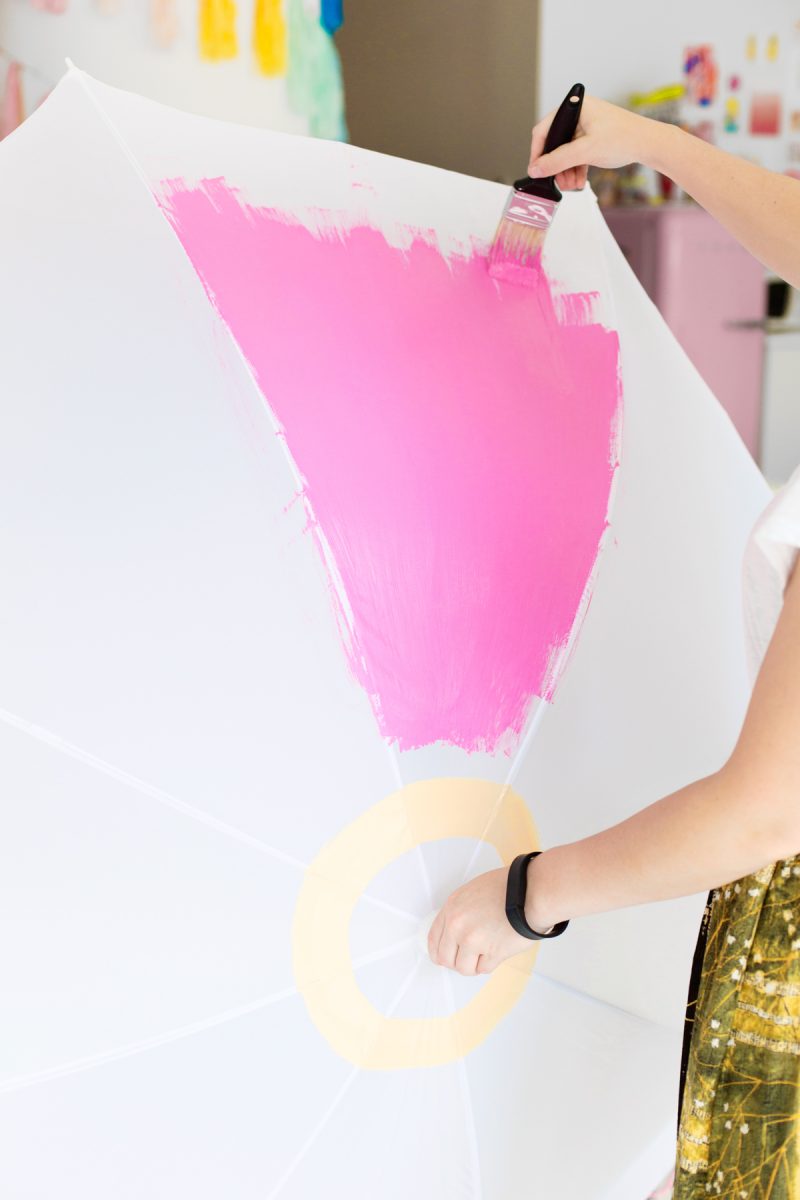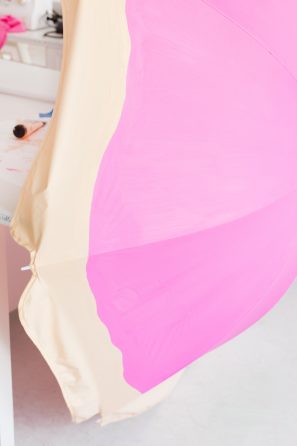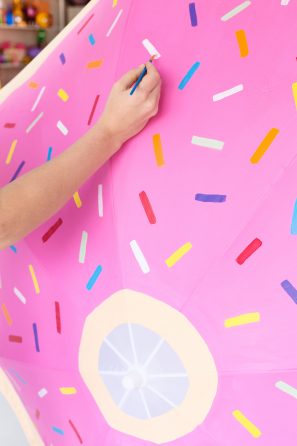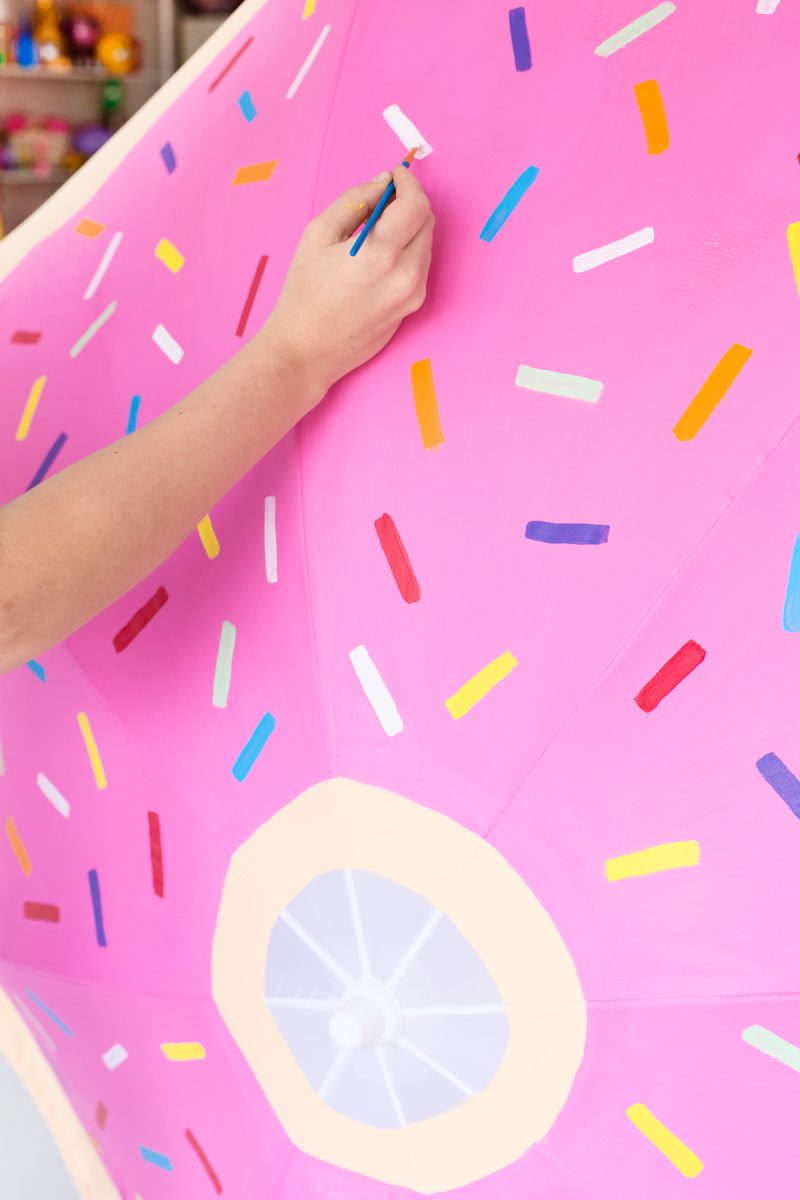 DIY Donut Beach Umbrella
Total Time: 5-6 Hours (Plus Dry Time)
Supplies
Beach Umbrella (We used nylon, but cotton would be extra durable!)
Fabric Paint in Pink, Tan + Desired Sprinkle Colors
Large Paint Brush and Medium Paint Brushes
Directions
1. Secure your umbrella on it's side. We laid the handle on a table, with the umbrella extending off the side and weighted it down so it would stay put.
2. Paint a ring of tan paint, about three inches wide and about six inches from the center point of the umbrella.
3. Draw a wavy line about 8-10" (depending on the umbrella size) from the bottom of the umbrella with your pink paint, all the way around.
4. Paint the entire umbrella, from the tan ring to the wavy line, with your pink paint. Let dry completely. Try to use thin, even coats. If one coat does not cover it, you can go back and do a second one. But don't glob it on so you can do it in one coat! That might cause the paint to crack.
5. Paint the remaining edge of the umbrella tan.
6. Finally, paint sprinkles randomly all over the pink frosting. Let dry completely, overnight, before folding down.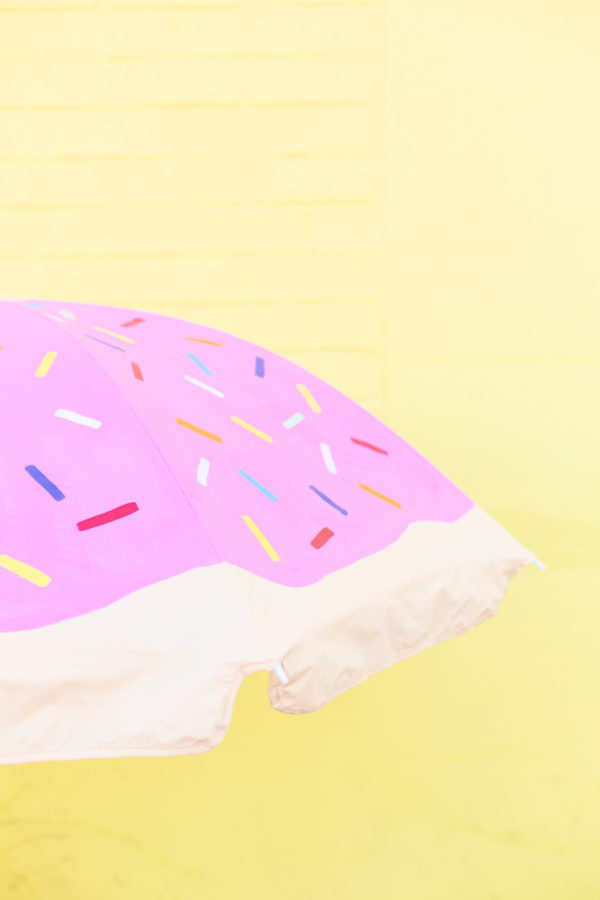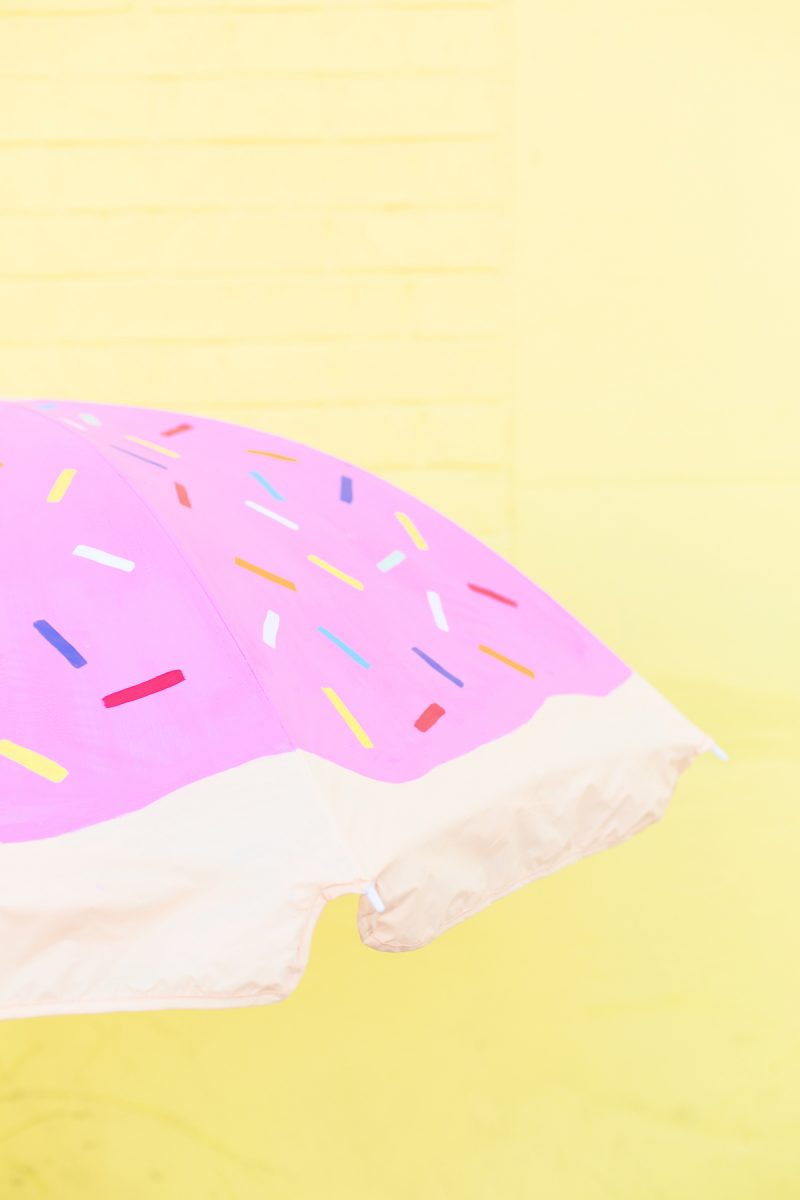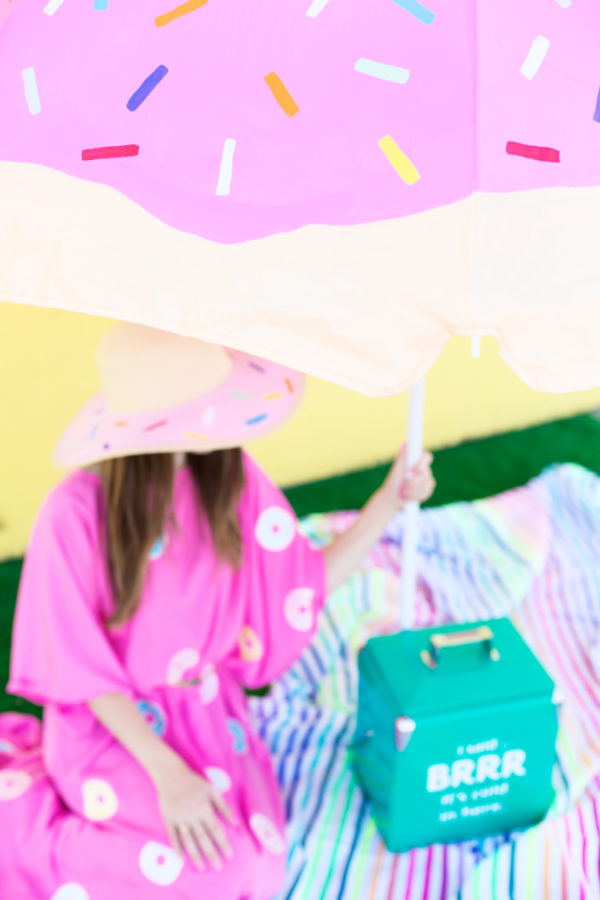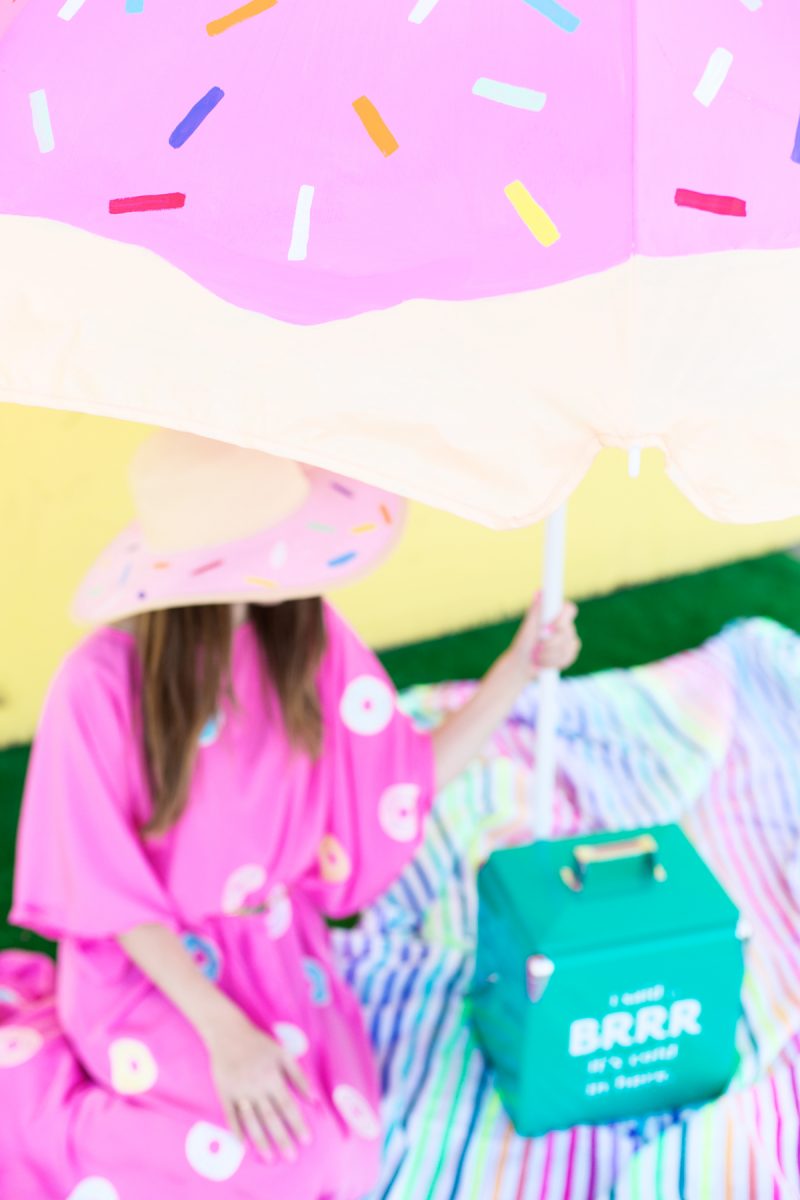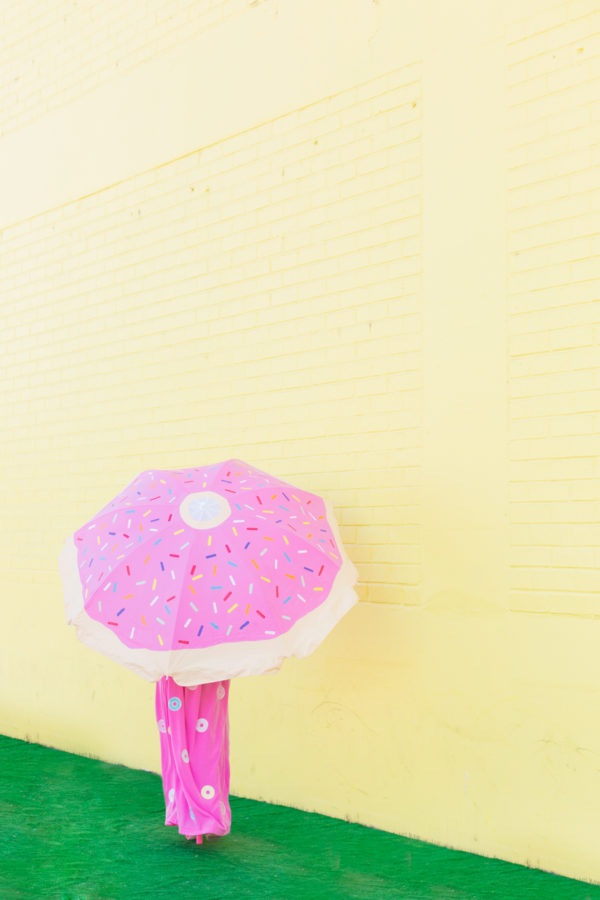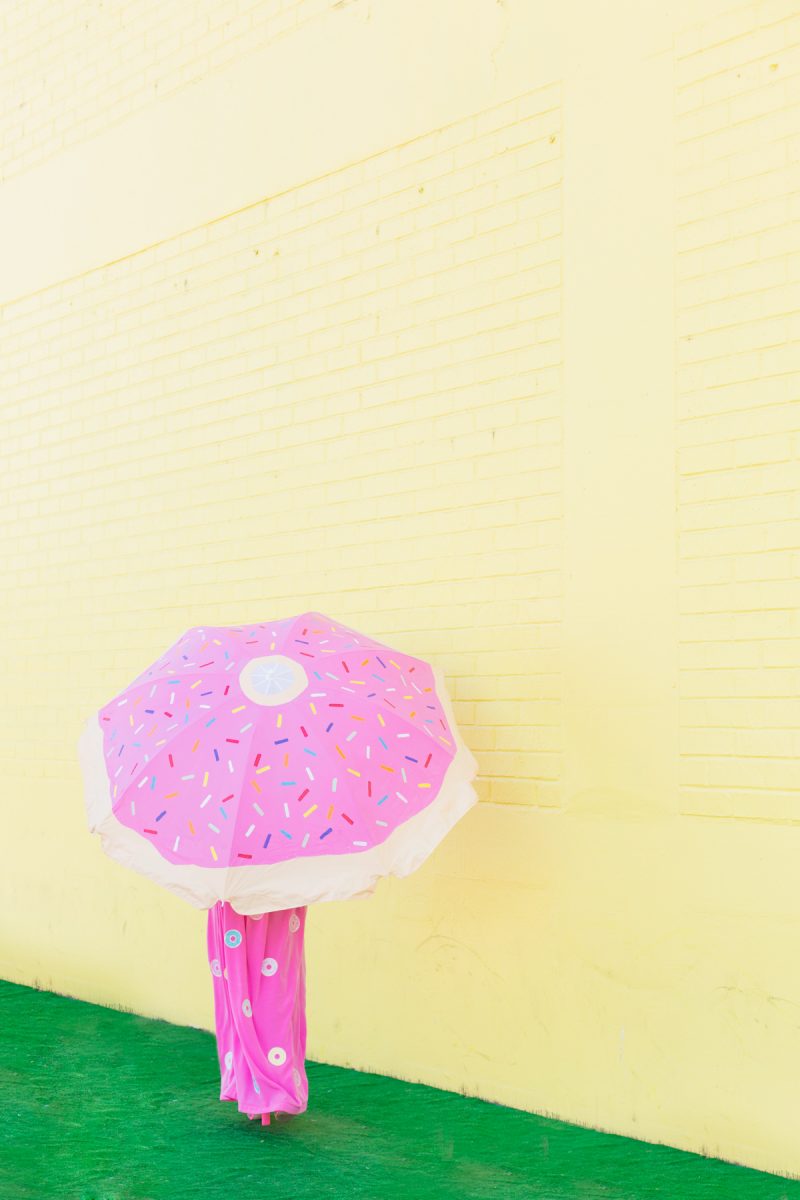 Photos by Jeff Mindell
Now we'll get you all dressed and ready tomorrow (hint hint) but perhaps throw in a donut float, drink float and towel in the meantime?
p.s. Don't forget the donut sunnies!