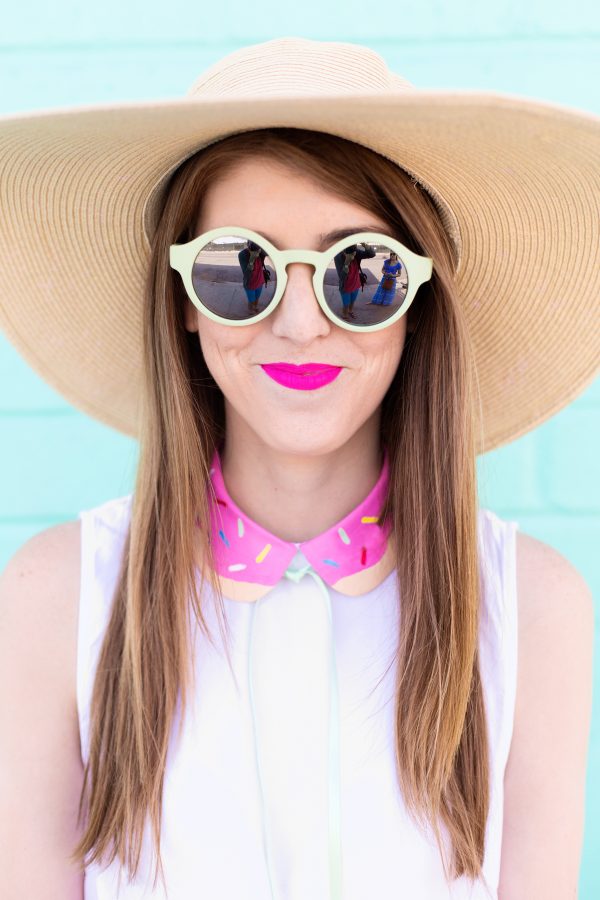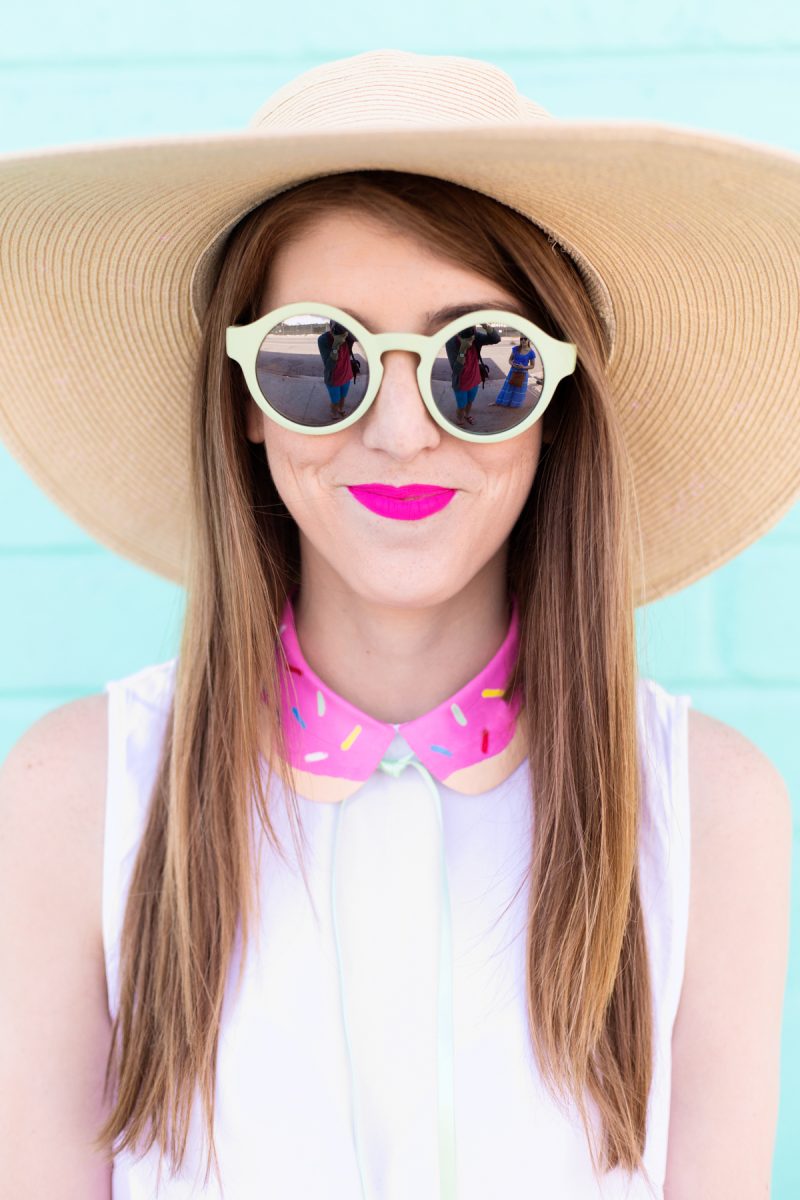 Our painted donut hat is one of our most popular DIYs of ALL TIME, believe it or not! With our sunglasses following not too far behind it. So, we wanted to do another super easy donut apparel project and whadayaknow?? Turns out peter pan collars are the perfect canvas for a donut collar!!! This shirt cost less than $20 to buy AND make and I am soooooo in love with how it turned out!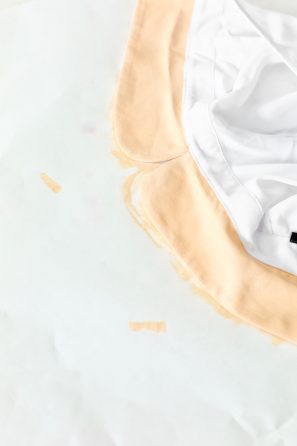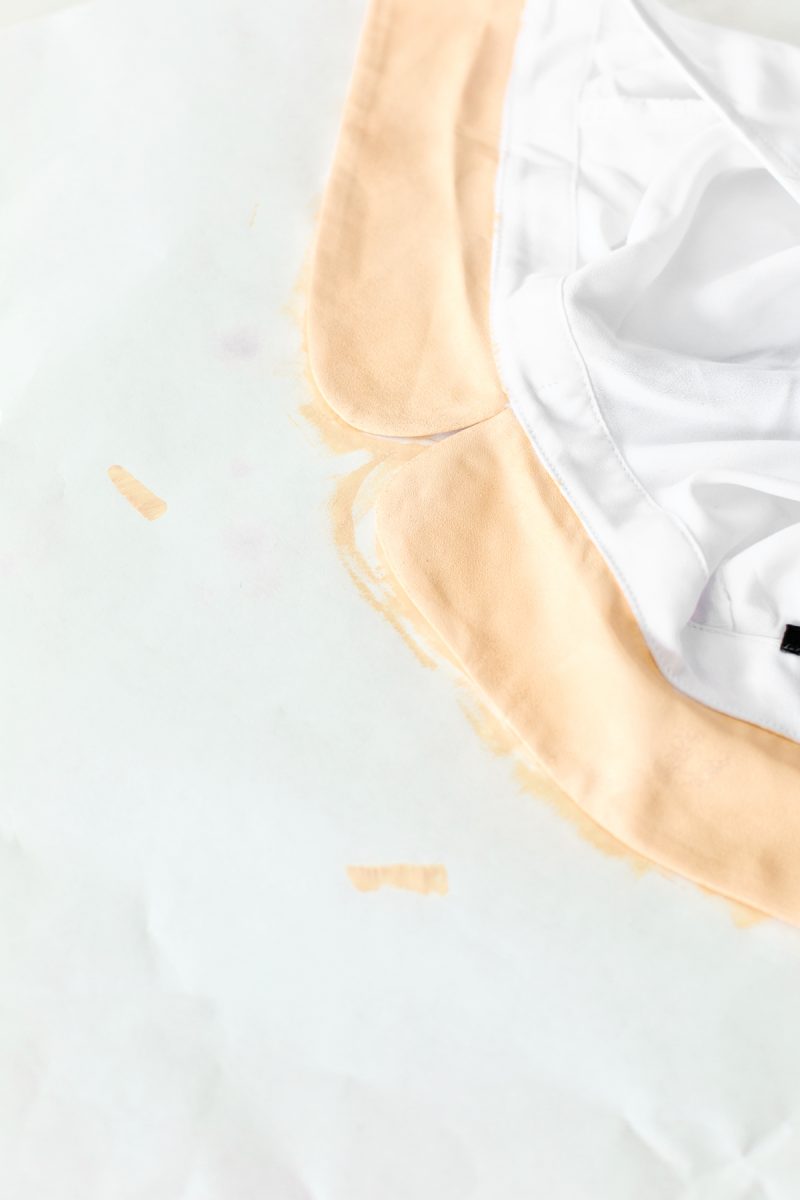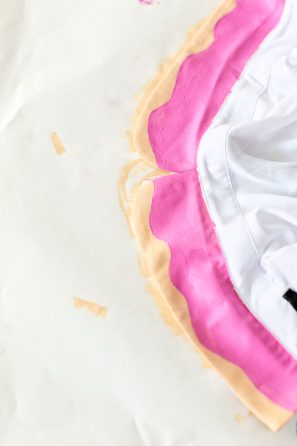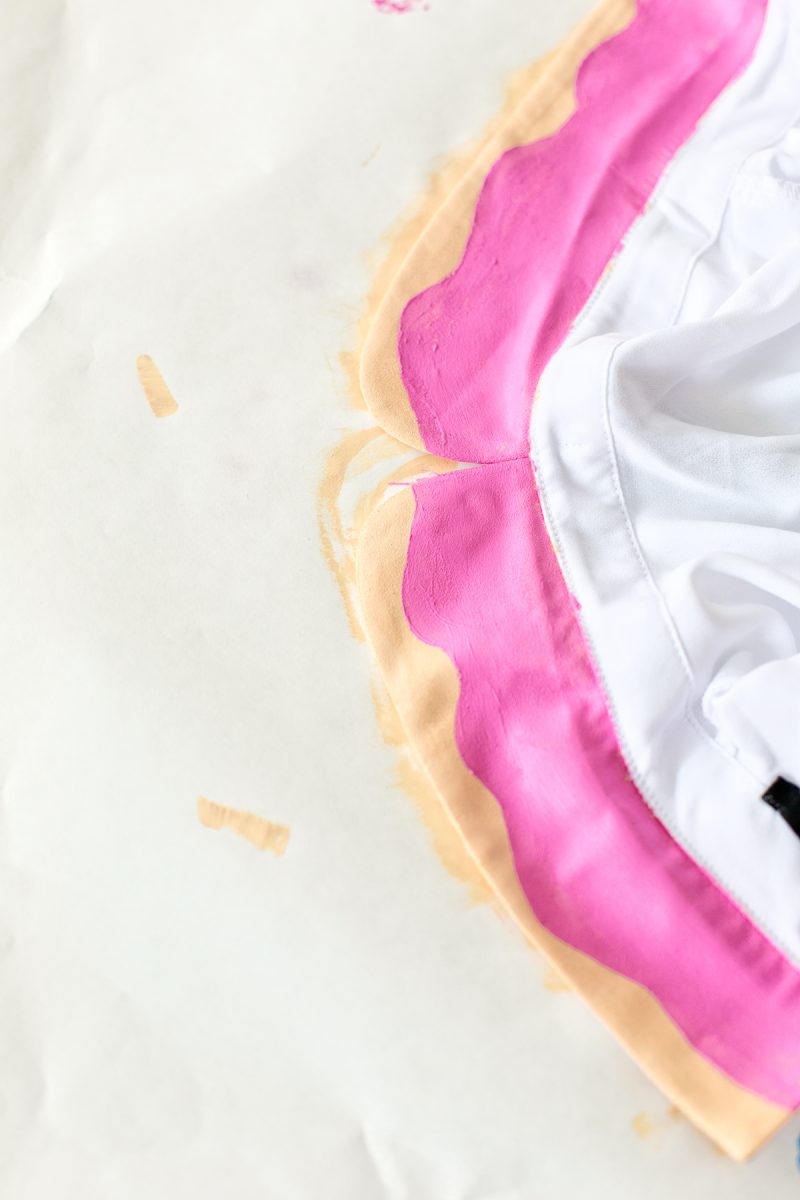 DIY Painted Donut Collar
Total Time: One Hour Active Time (+ Dry Time)
Supplies
Shirt with a Peter Pan Collar (There's also a long sleeve version here!)
Fabric Paint in Tan, Pink and Desired Sprinkle Colors
Paint Brushes (Medium and Small Sizes)
Parchment or Wax Paper (For laying underneath the collar while painting)
Directions
1. Lay the collar flat on top of a piece of parchment/wax paper.
2. Paint the entire collar tan and let dry completely. If you are starting with a shirt or collar that is not white, we recommend painting a couple layers of white first as a primer.
3. Paint a wavy shape with your pink paint, about 1/2" from the edge of the collar, to resemble the donut frosting. The waves should be uneven, so it looks more realistic! Fill in the rest of the collar with pink, so that only that 1/2" or so of tan at the bottom is showing. Let dry completely.
4. Paint sprinkles randomly all over the frosting. Let dry. BAM! You're done! We added a cute mint ribbon to ours to replace the black it came with!
Photos by Jeff Mindell
Donuts on my neck, d-donuts on my grill. 😉 (Name that tune!) The DIY collar possibilities are ENDLESS! Pizza! Wreaths! Watermelon! ZOMG! Would you wear a donut 'round your neck!?