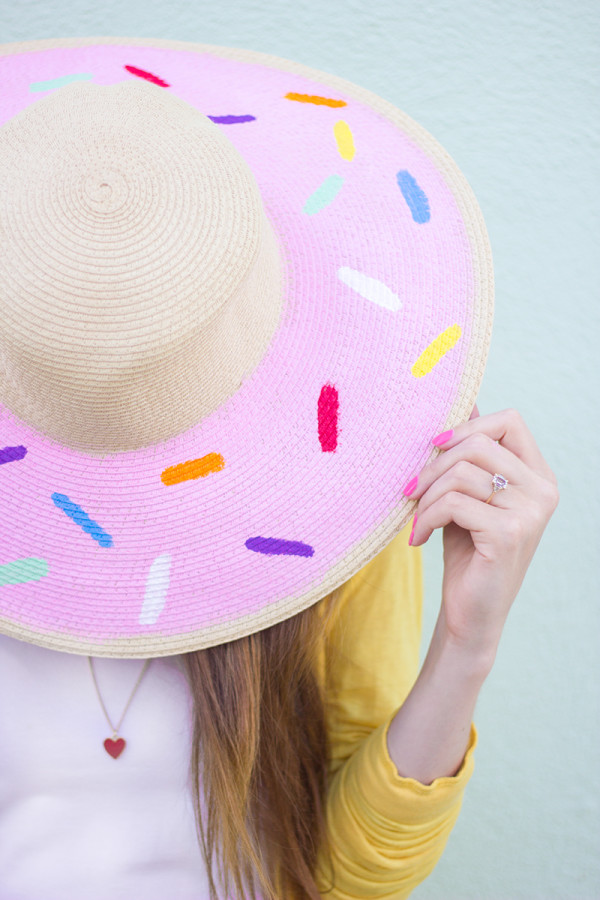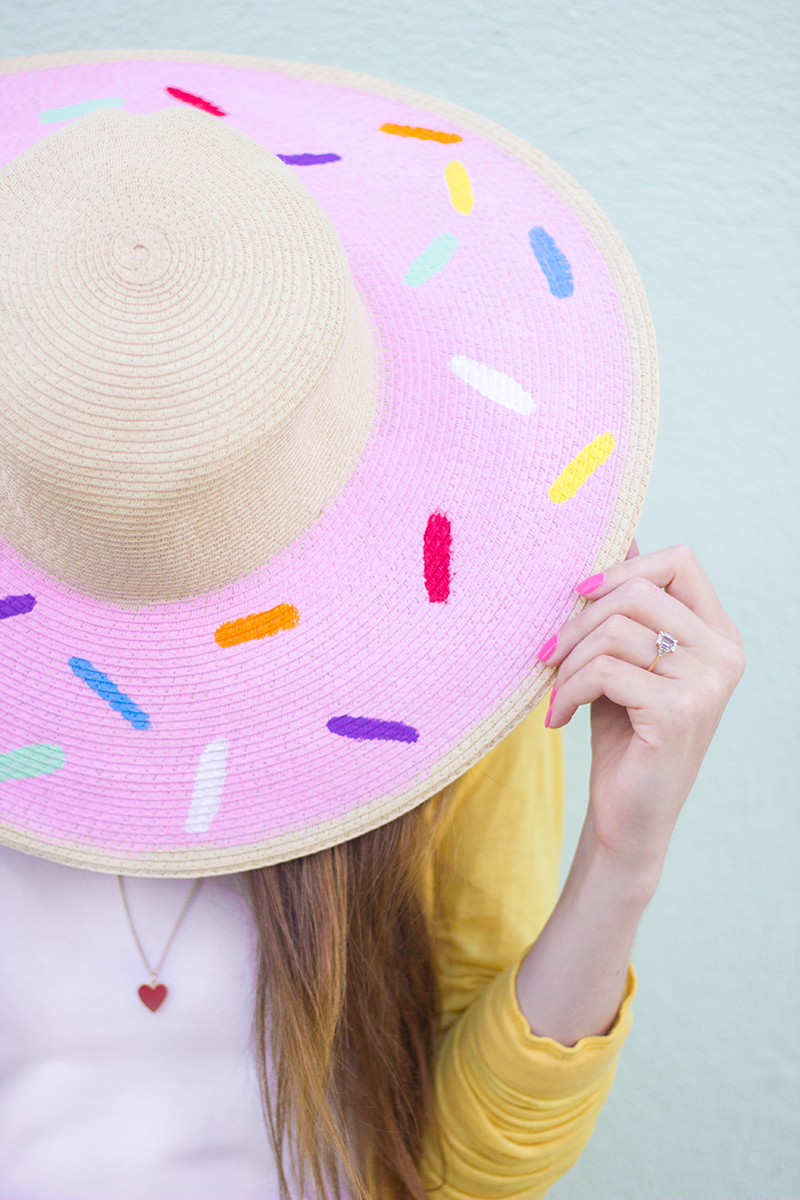 Happy June! Happy Donut Week! YES! June is the best month. It's the kickoff to summer, it's my birthday month and it's the month that has National Donut Day! That's right, Friday (June 6th) is officially National Donut Day and in honor of the beloved donut, I'll be sharing donut themed projects all week… ending with a big donut themed giveaway!! And to kick it off, I made a donut floppy hat. Because… duh. I've been floppy hat obsessed recently and it occurred to me, "This kind of looks like a donut." So I turned it into one. BAM! It's easy peasy and so fun for summer!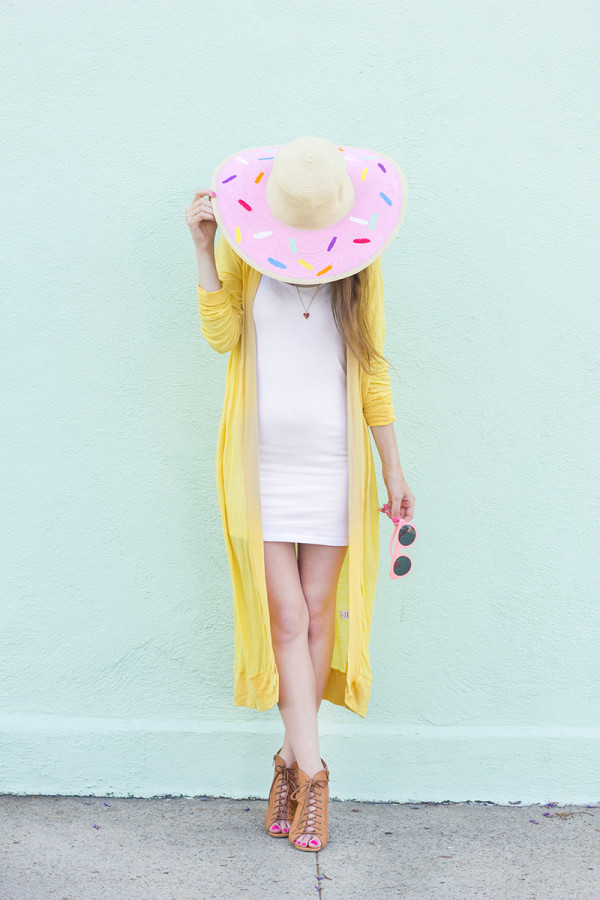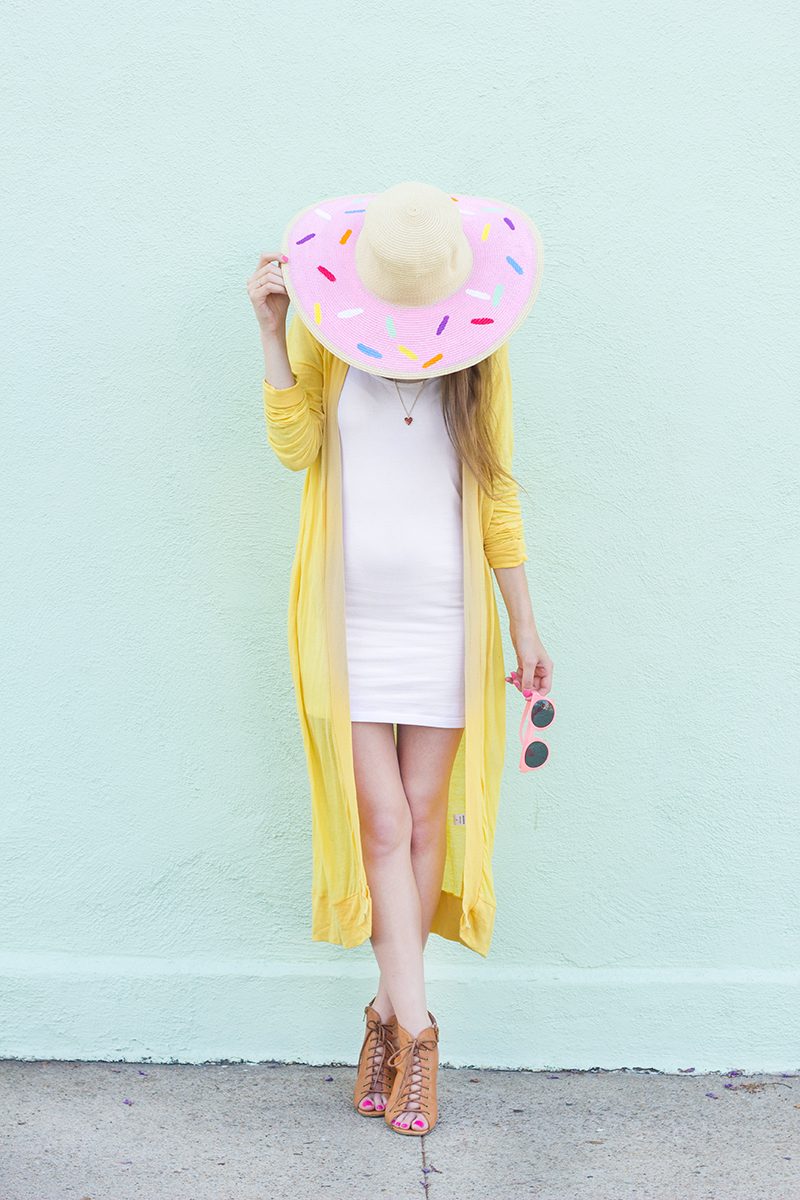 Let's do this!
Straw Floppy Hat (I bought this one
and removed the decoration.)
Fabric-Safe Craft Paint in a Frosting Color (I chose Martha's "Poodle Skirt") and A Few Sprinkle Colors
Paint Brushes
Paint the rim of your hat using your frosting color, leaving a small border around the edge. You'll want to do your best to get an even coat without going too too heavy on the paint. Make sure you do this on a protected surface as depending on your hat and your paint, a tiny bit of paint can seep through the straw. Let dry. Freehand paint your sprinkles all over the hat. I like to start with one color, placing it in various spots around the donut and then move to the next, so on and so on. Let dry. Done!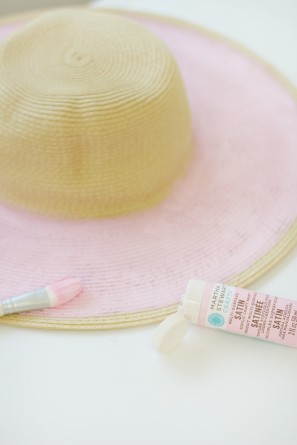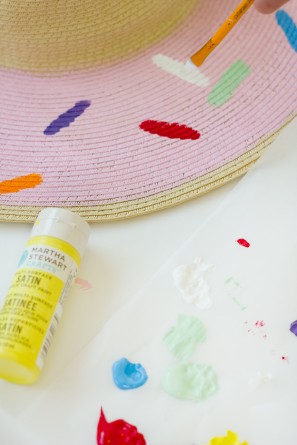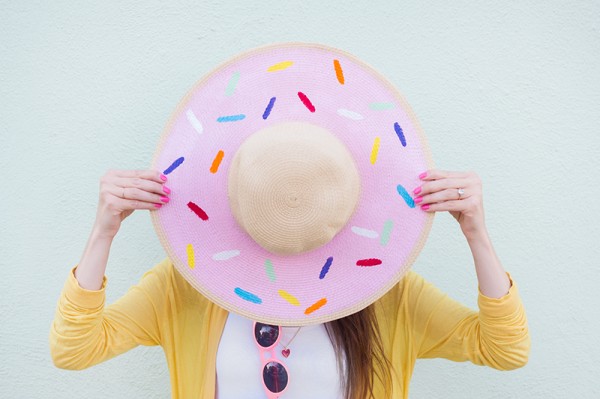 In case anyone is wondering, the hat was still floppy and moveable just like it was before the paint! The paint is flexible so it just moves around with the hat!
All Photos by Studio DIY
I'm almost as obsessed with that mint wall that we found as I am with this hat! So now, instead of being known for wearing a bow.. I may just need to be known for wearing a gigantic donut hat… because I just can't take this off!!!! Be sure to check back tomorrow for another donut inspired project!
And in the meantime, more donut DIYs right here!
This post is a part of the 12 Months of Martha program, all content and opinions are that of my own.