Can't let a summer go by without a floppy hat project!!! (Have you seen our donut and watermelon ones!?) This year, a DIY cactus floppy hat seemed like the way to go!! And this one doesn't involve any paint! Just yarn!!! And yarn poms!! You can whip this hat right up and be on your way out the door in under an hour! Bam. BAM.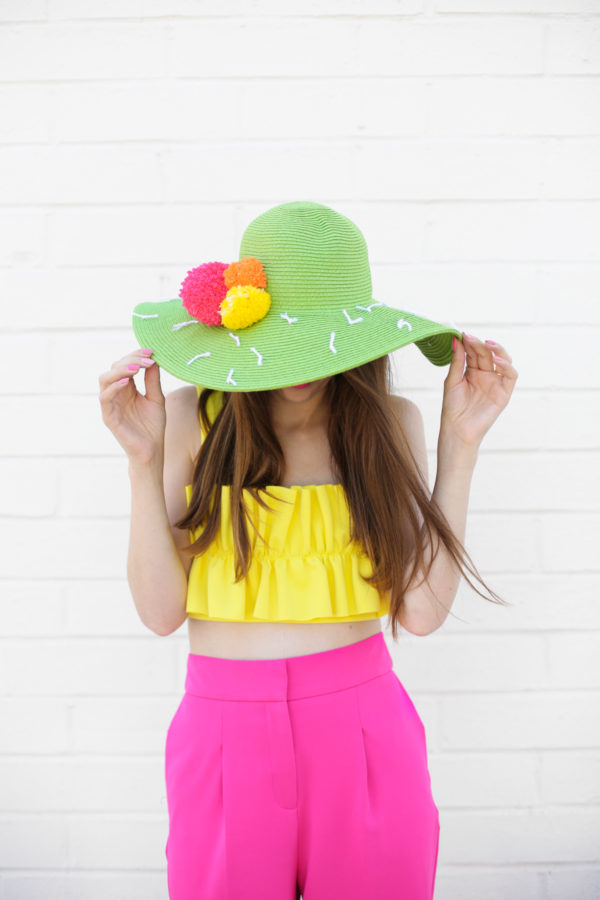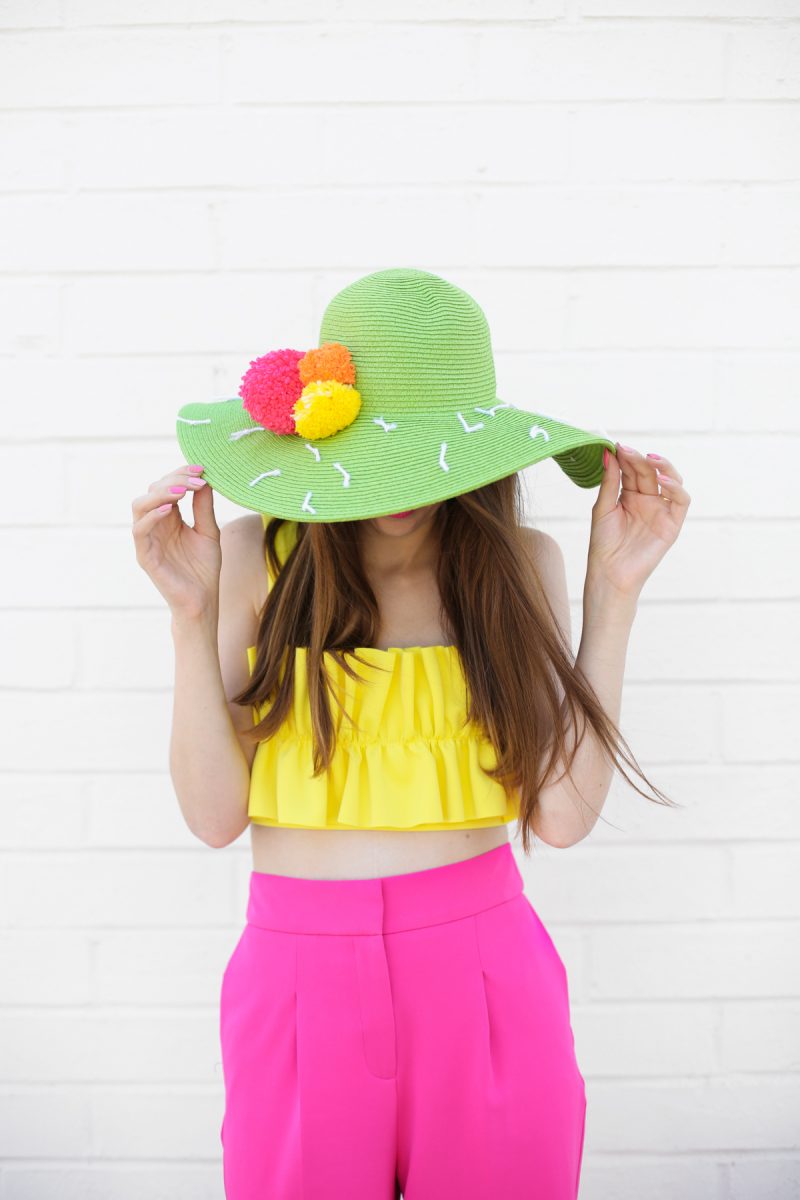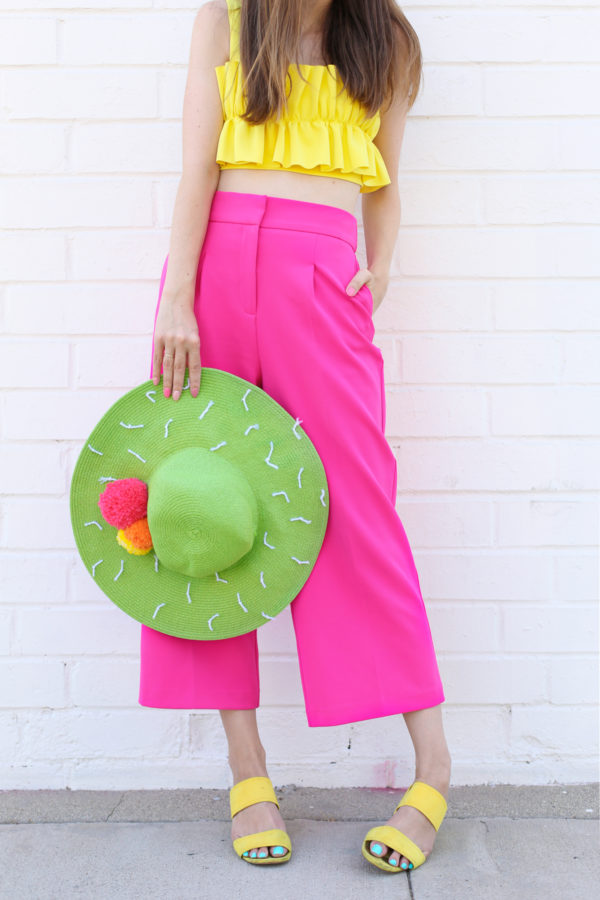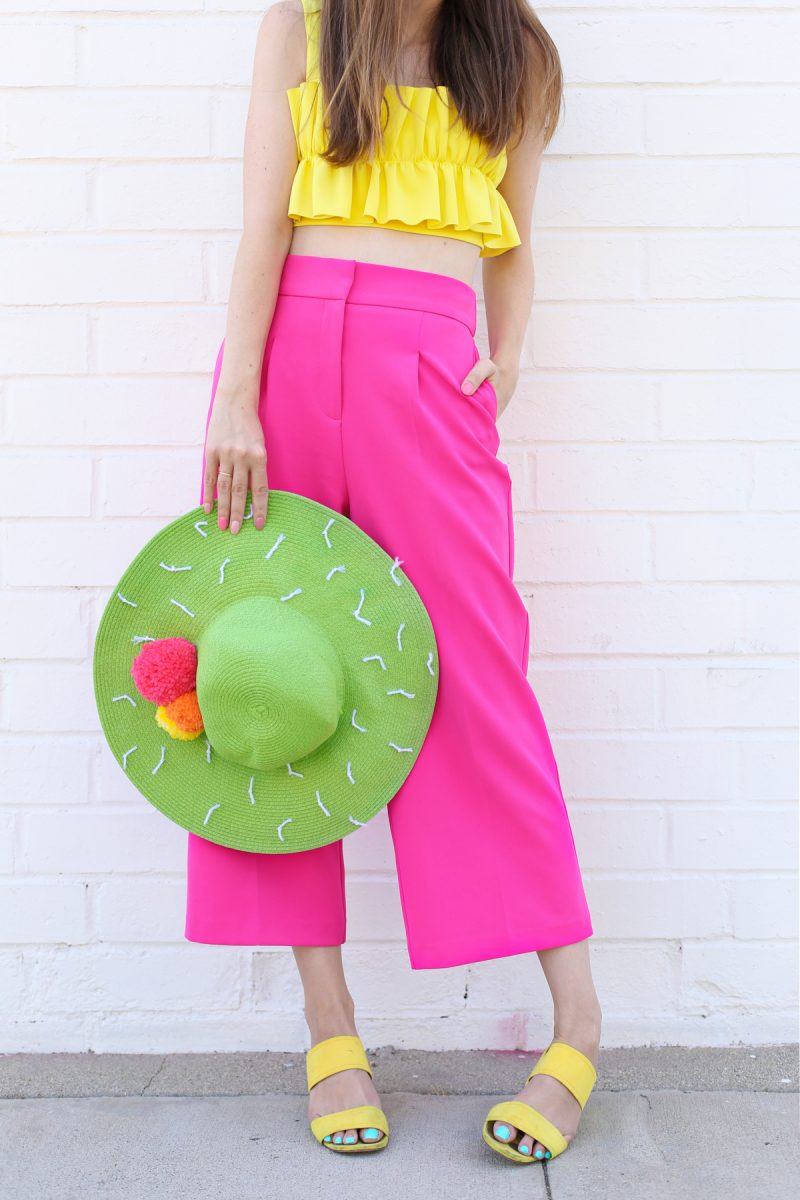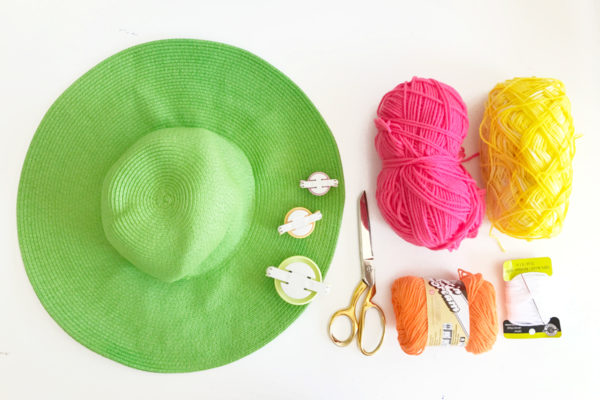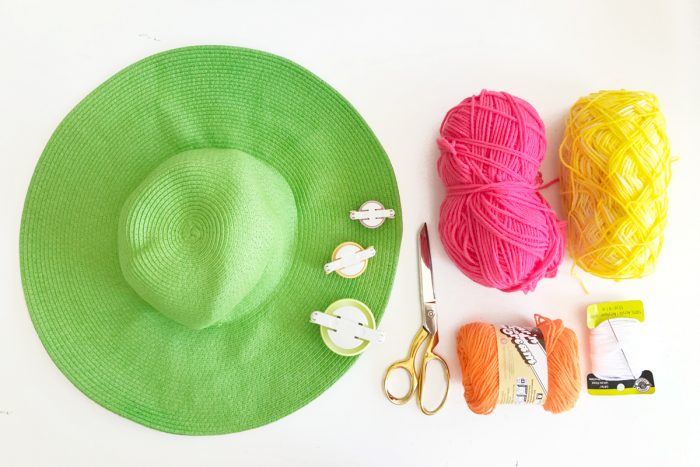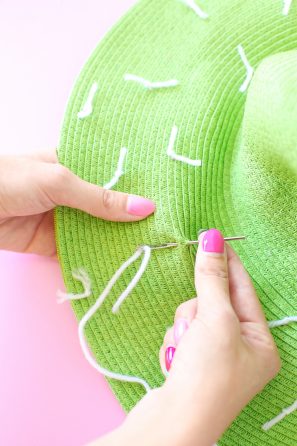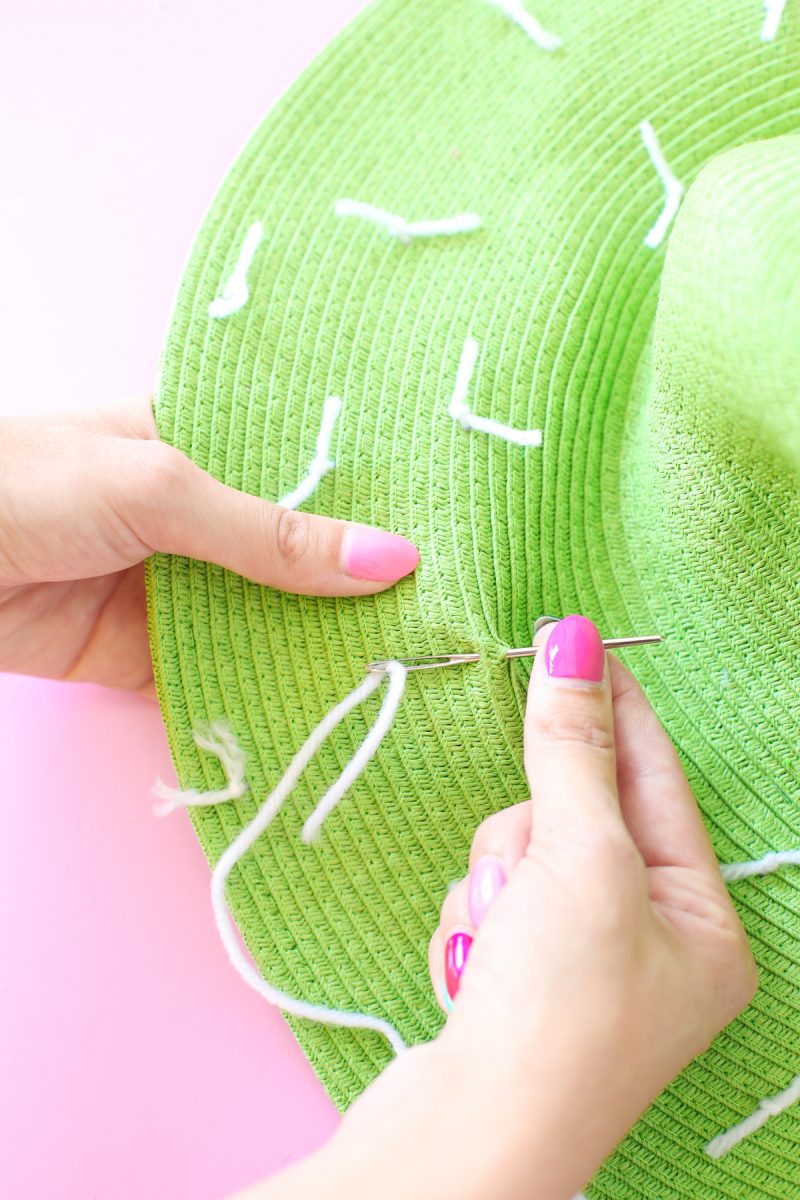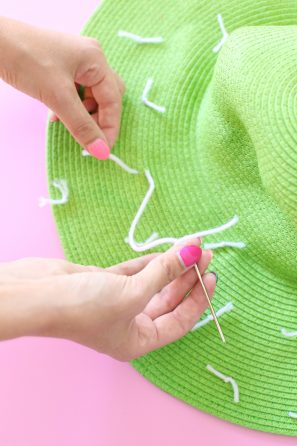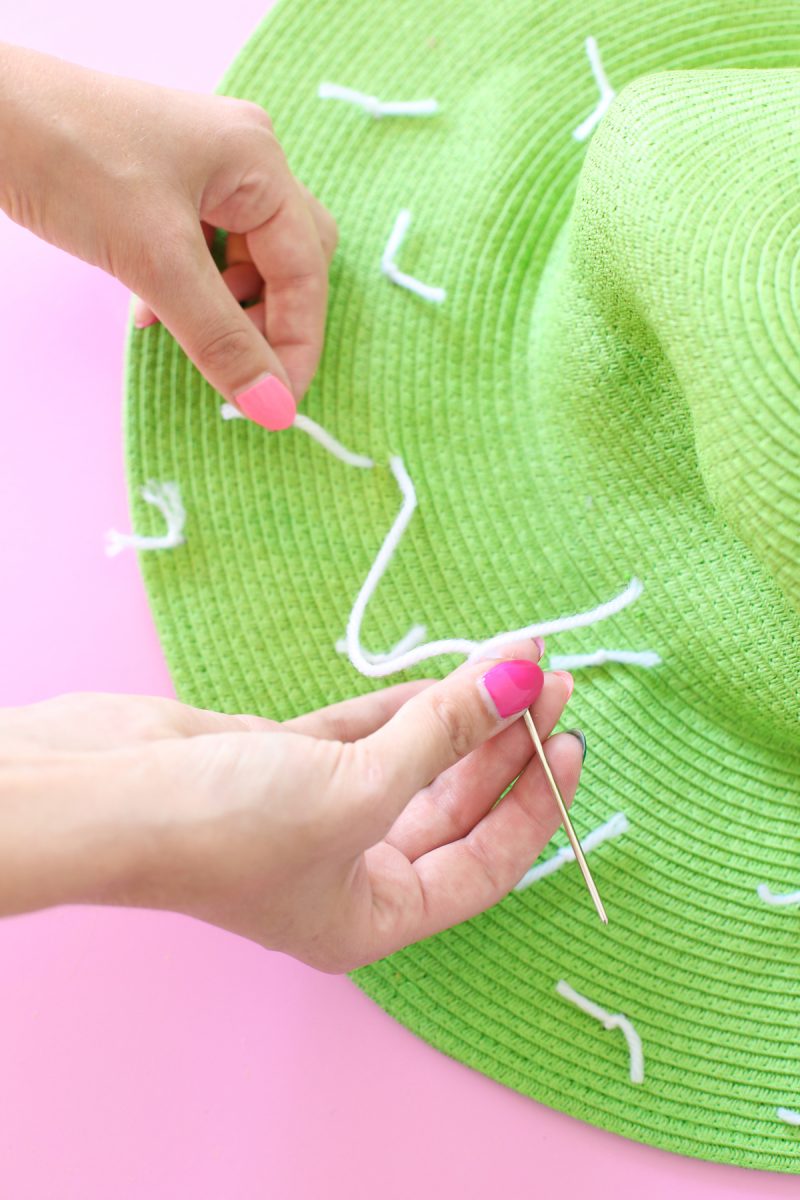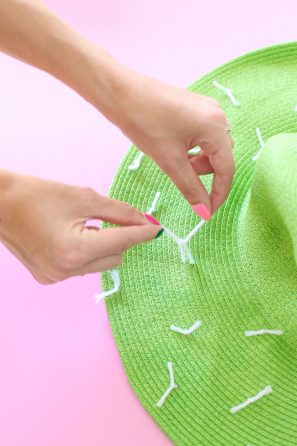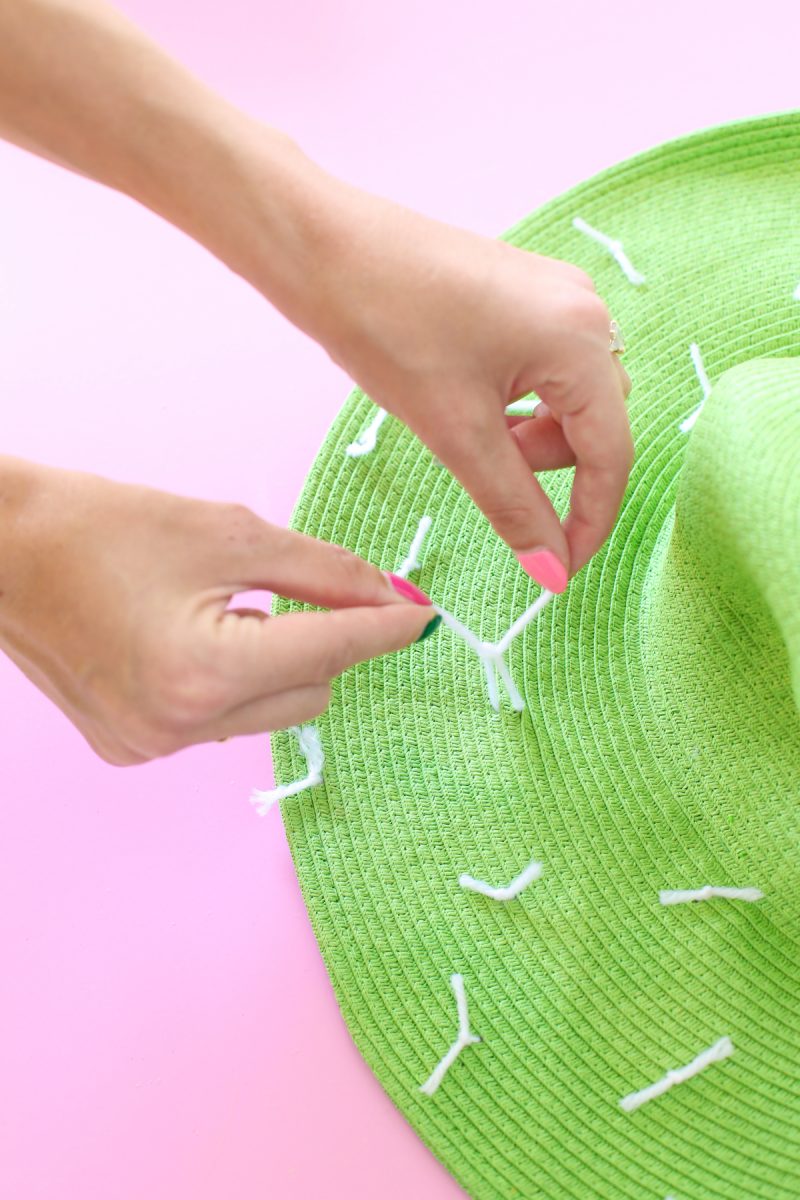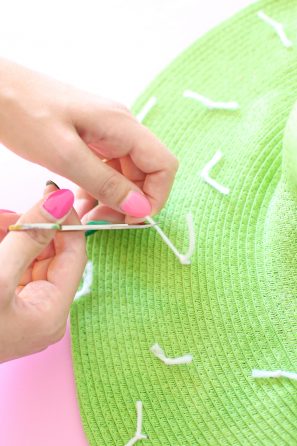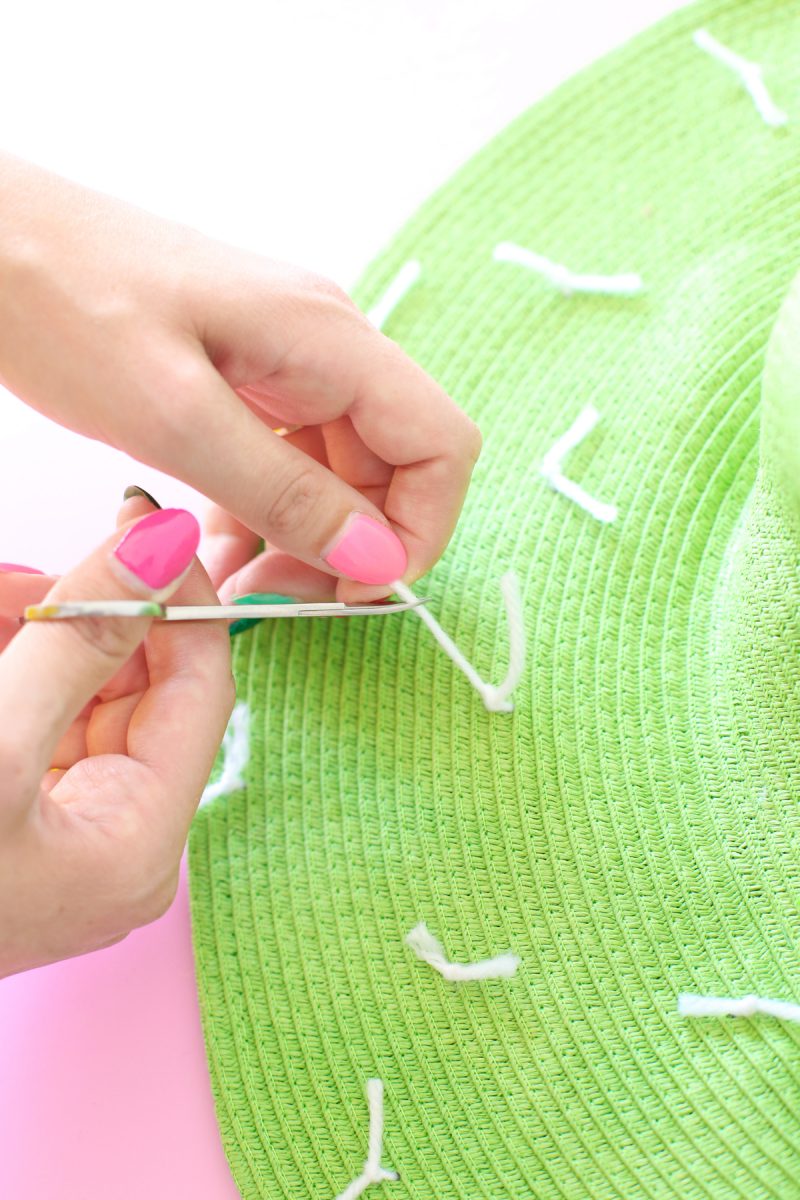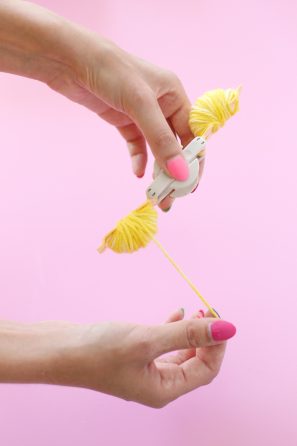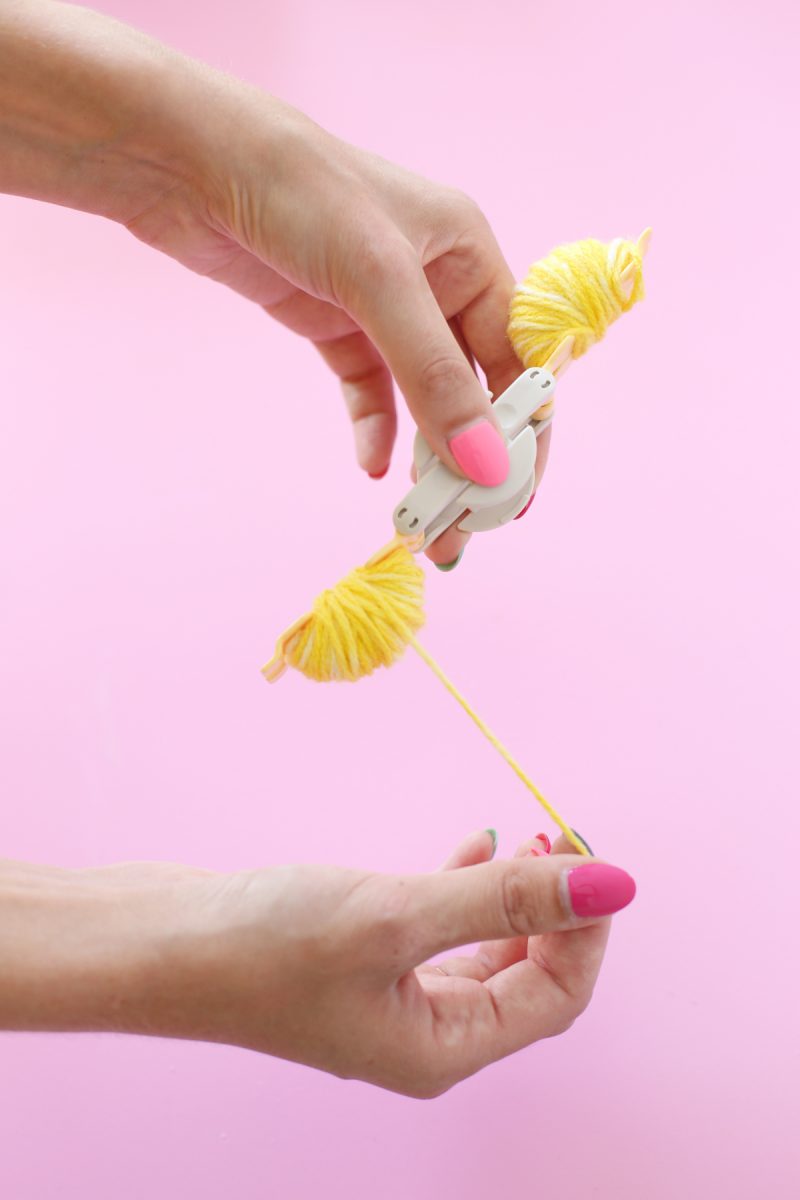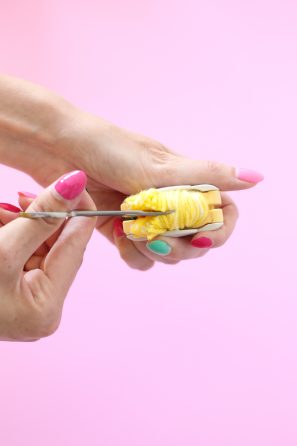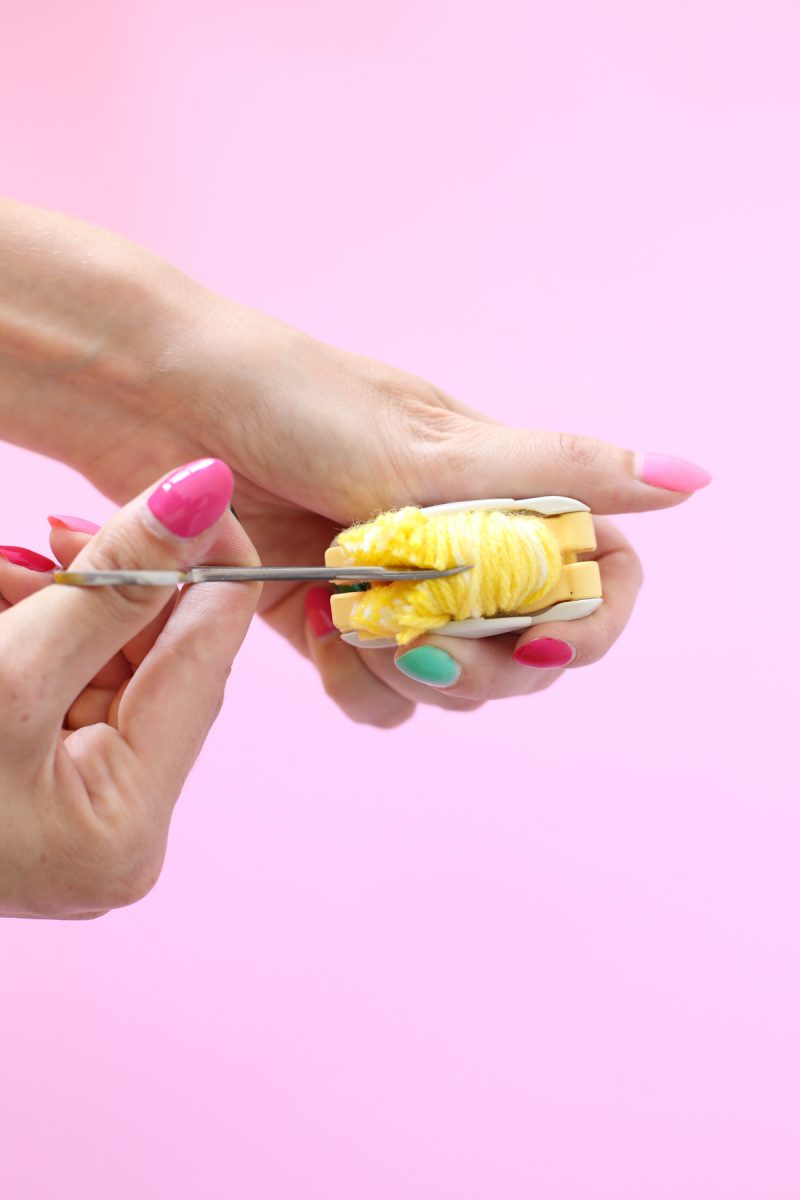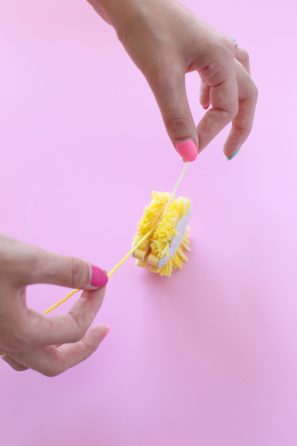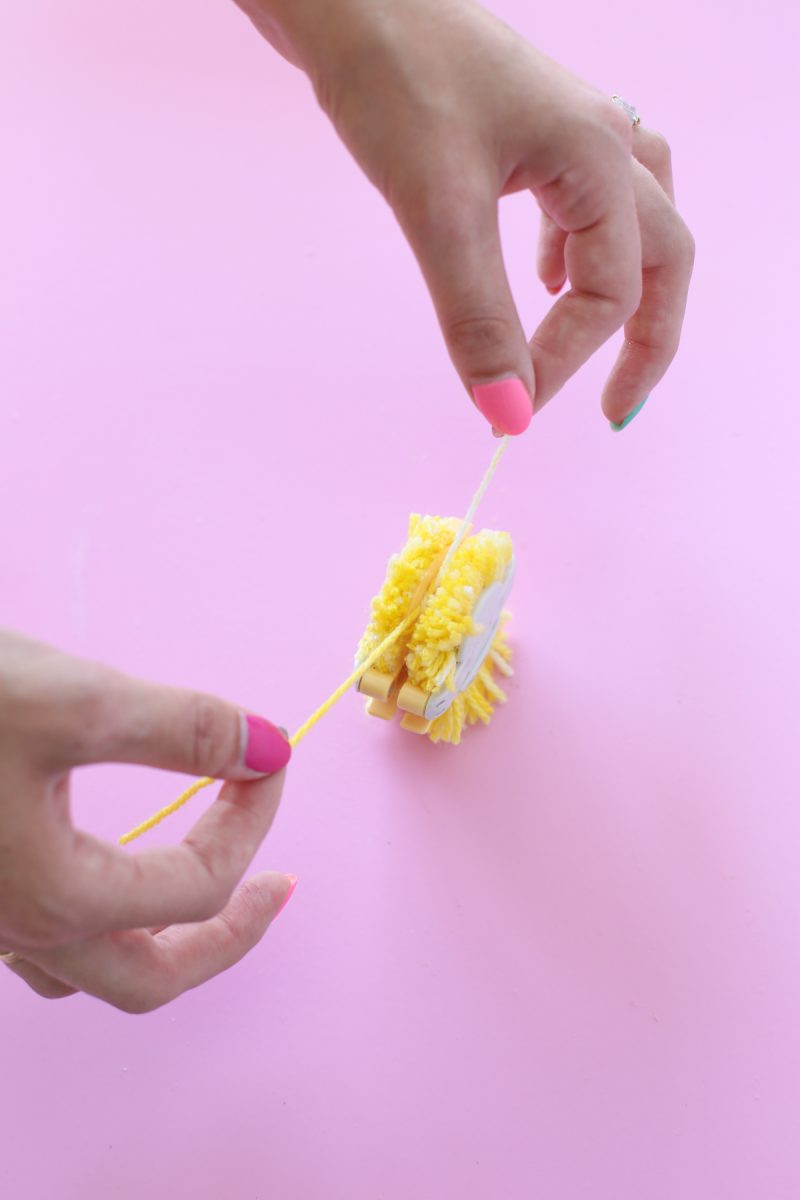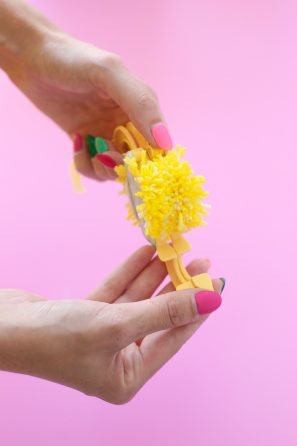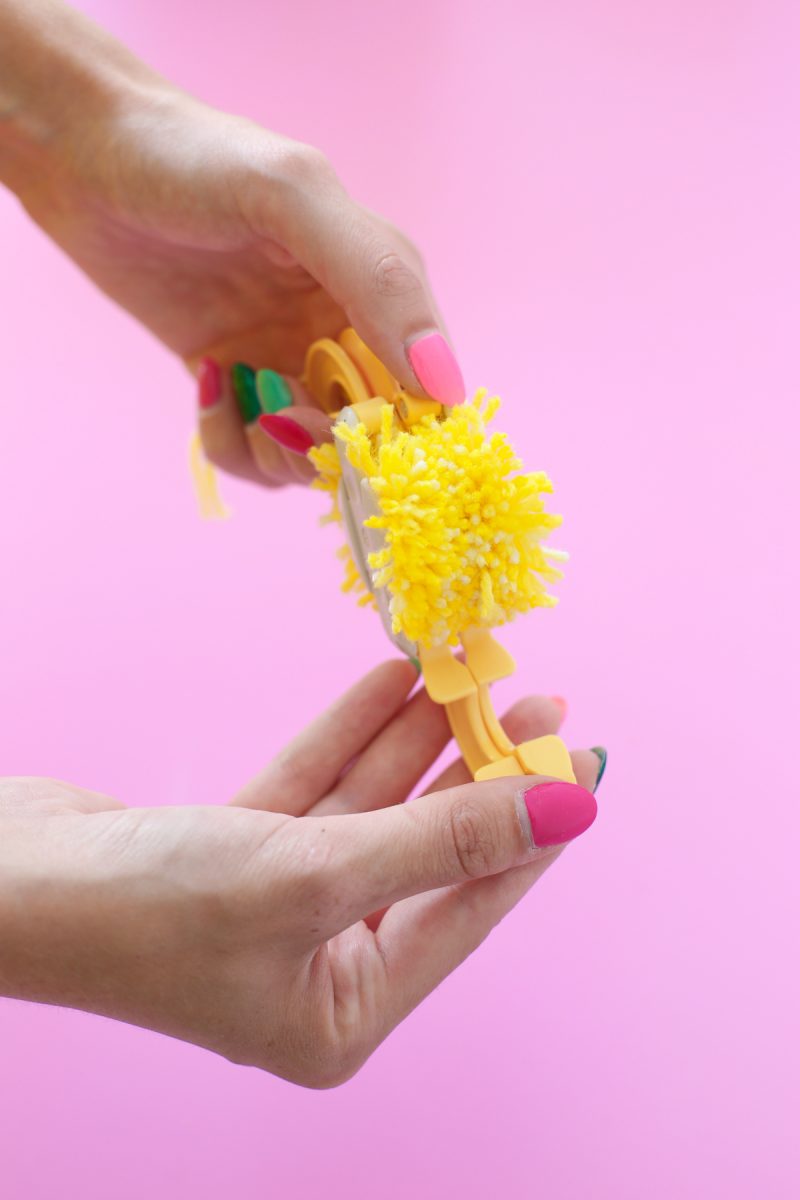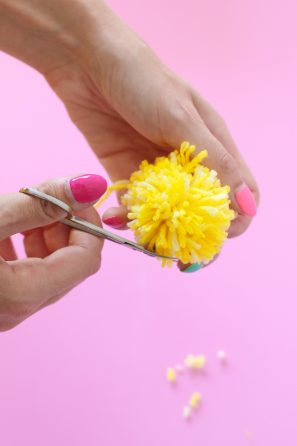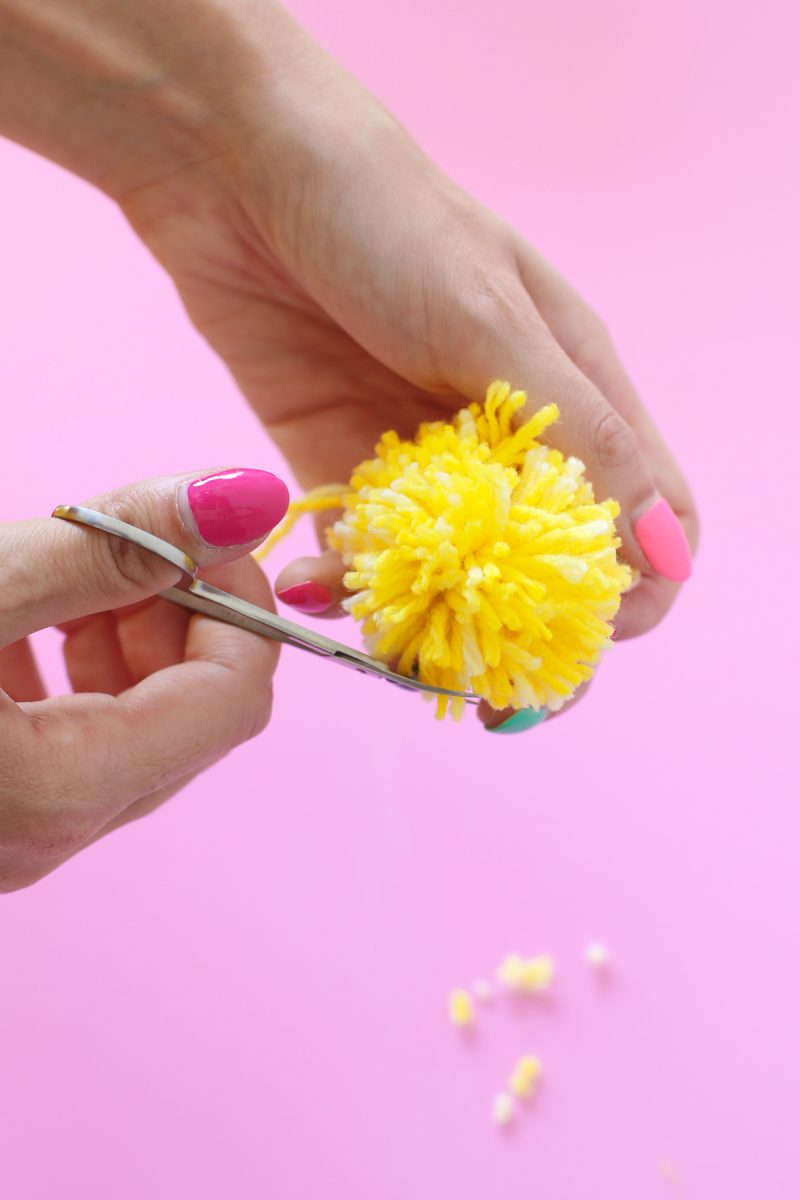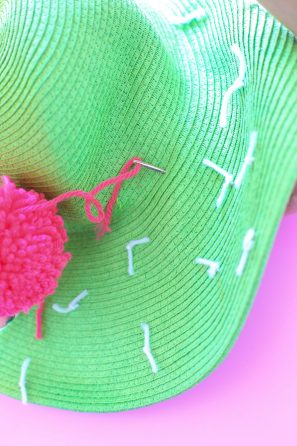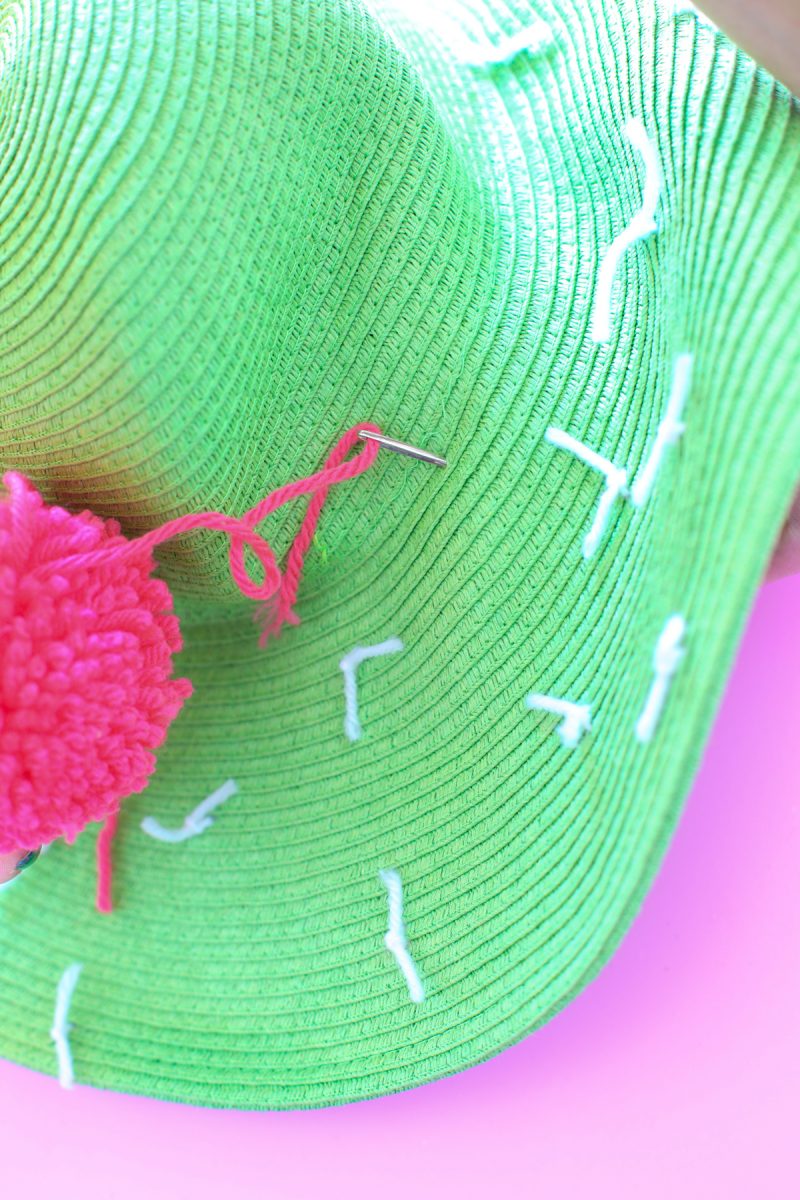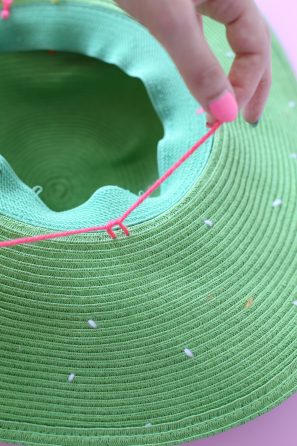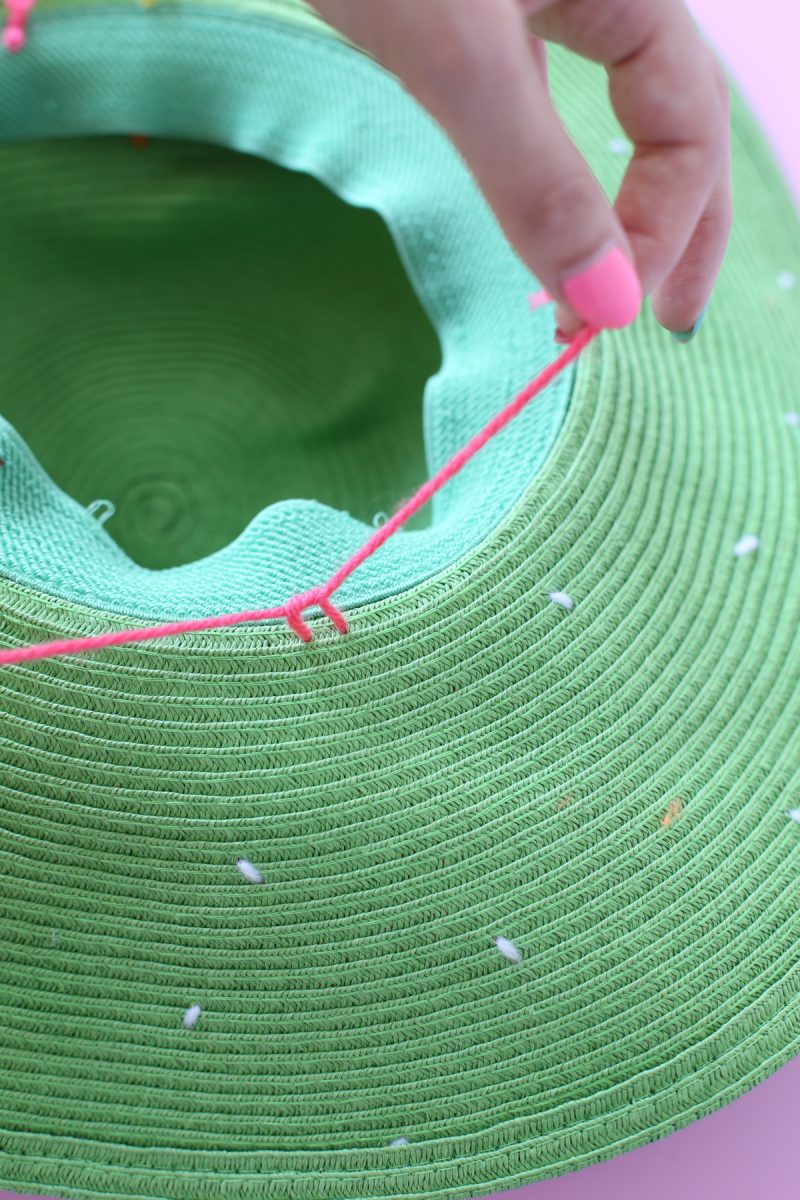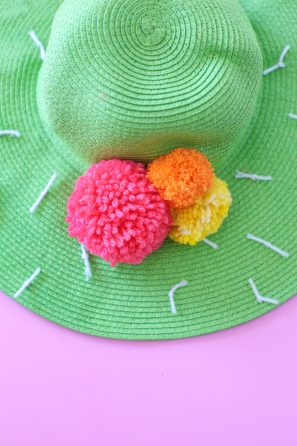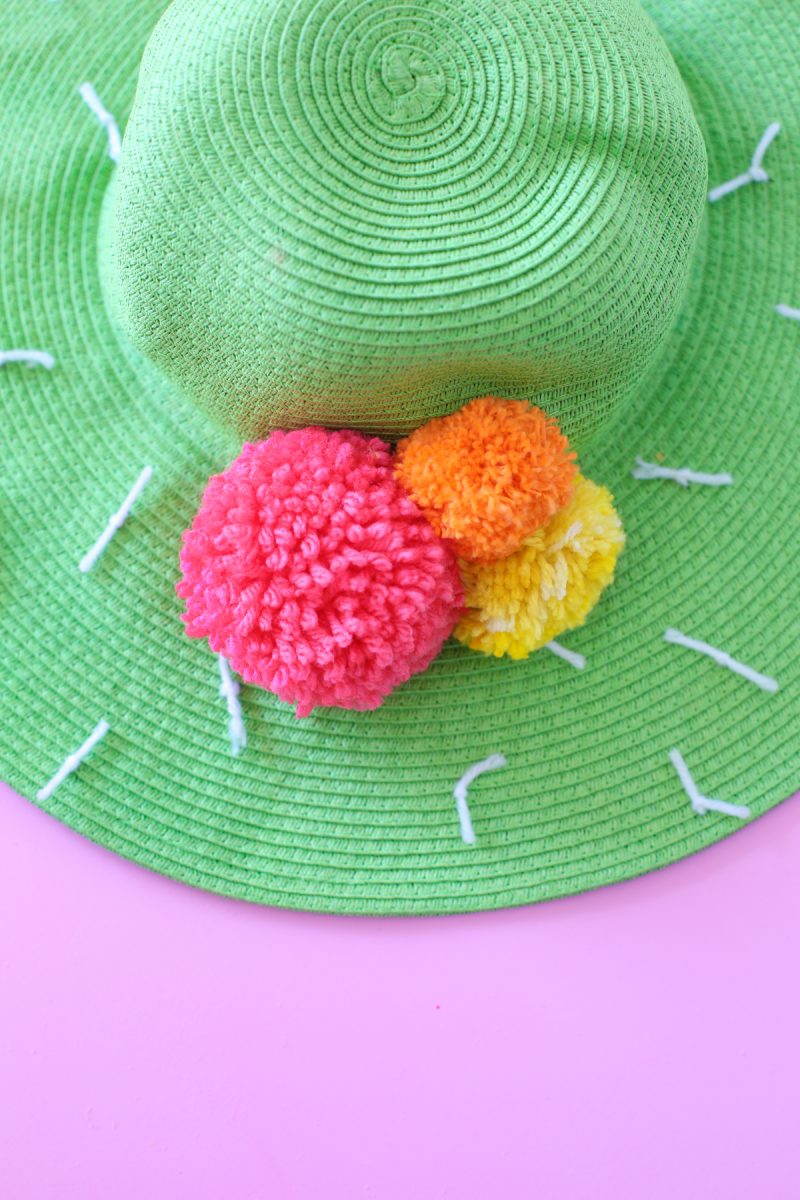 DIY Cactus Floppy Hat
Total Time: 45 Minutes
Supplies
Green Floppy Hat
White Yarn
Colorful Yarn (We used pink, orange and yellow! You can snag a bunch of colors in this multipack.)
Yarn Needle
Scissors
Pom Pom Makers (We used three sizes!)
Directions
1. Cut about 30 4-inch pieces of white yarn.
2. String one cut piece through your yarn needle (don't knot it though!) and make a single stitch through your hat.
3. Remove the needle and take the two ends and tie them together forming a knot. Push the knot right up against the hat and then tie a second one to secure it. Repeat this 30+ times until the brim of the hat is covered as desired.
4. Now, to make the pom poms! Follow the instructions that come with your pom pom maker. (I included photos too to help you along!) Just remember when making pom poms, you want to wrap the pom pom maker as FULL as possible. We made three different sizes to vary it up a bit!
5. Take the longer string you used to tie your pom pom together and string one end through your yarn needle. Stitch through from the front to the back of the hat. Then repeat with the other long string. Tie the two together on the backend of the hat. Repeat with the other two pom poms.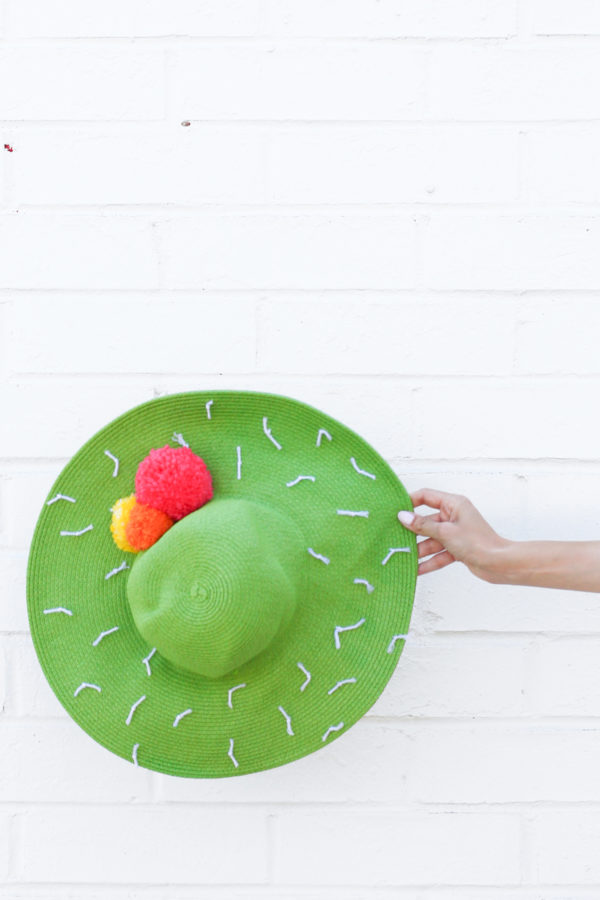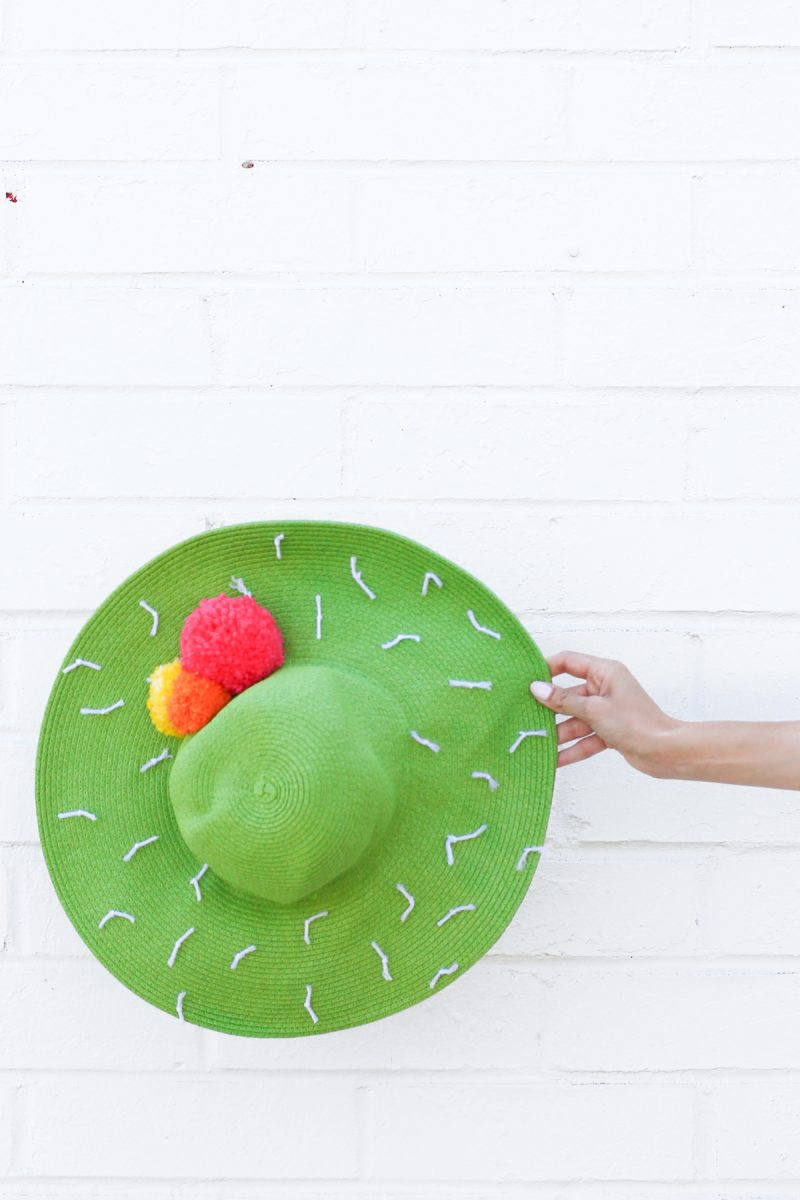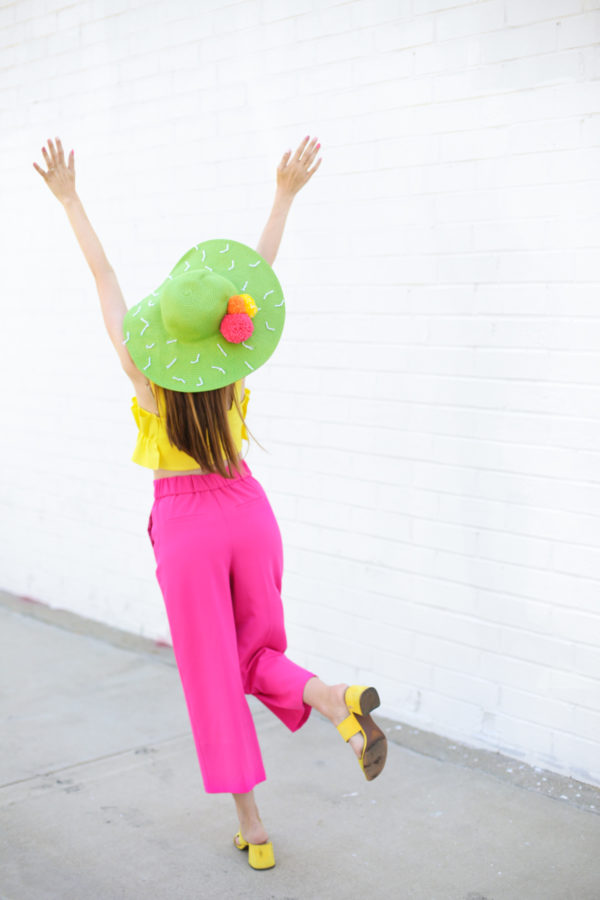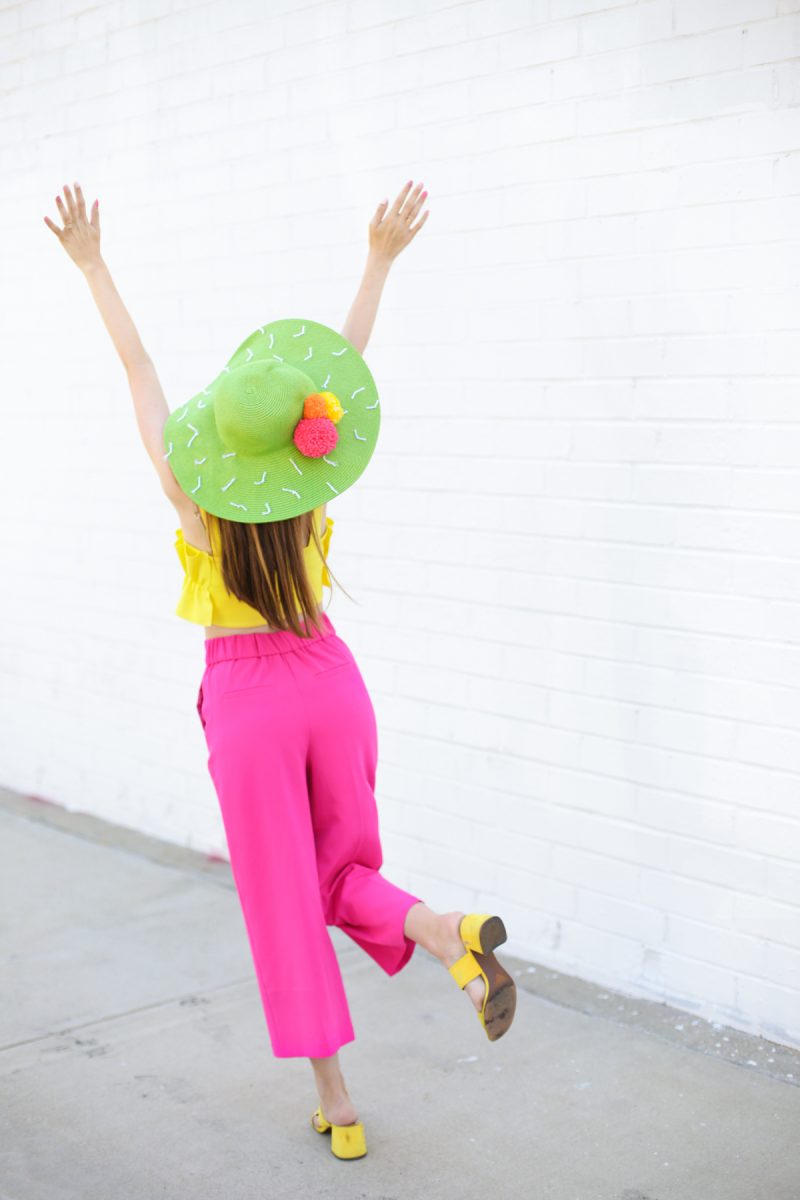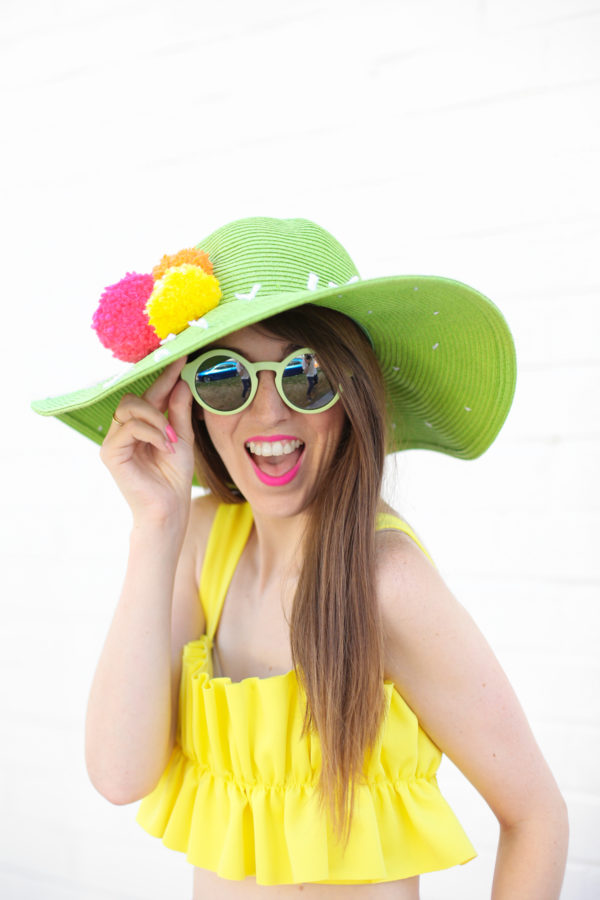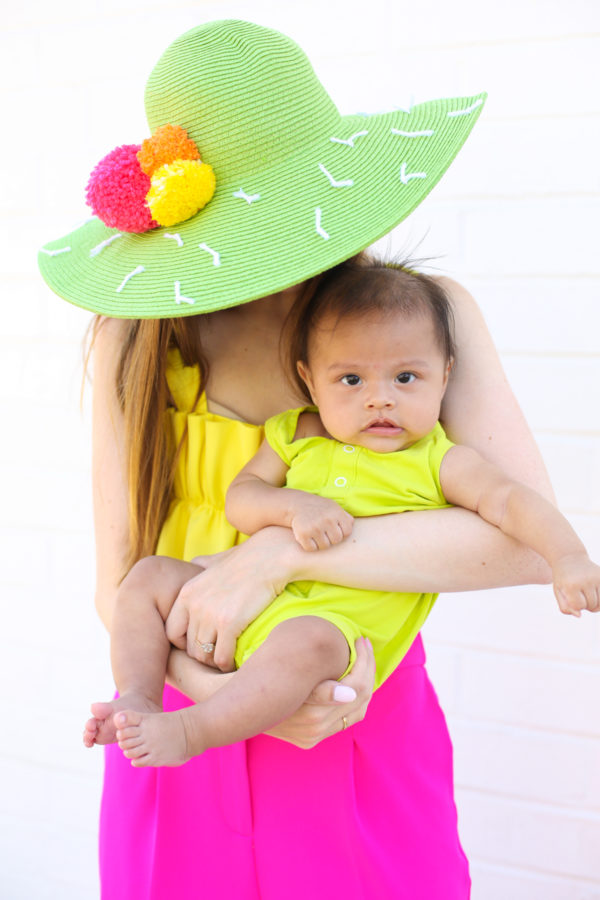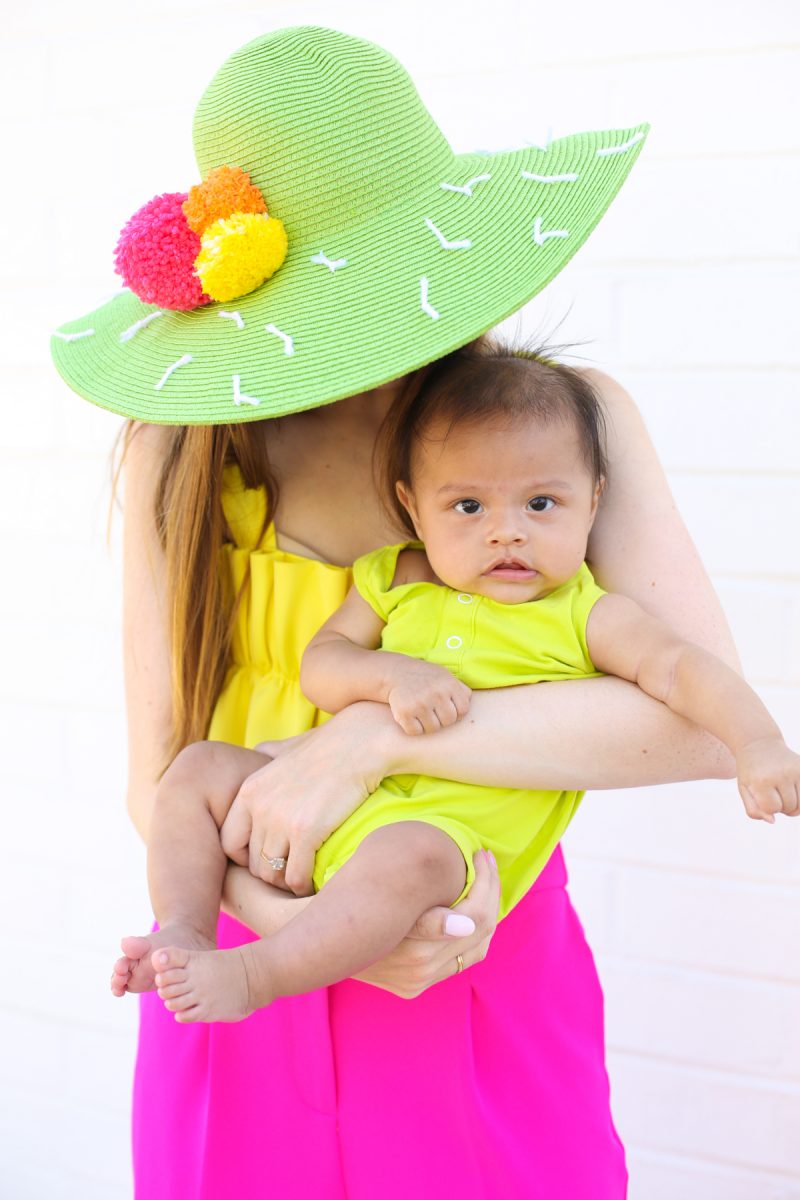 Photos by Jeff Mindell
On Me: Yellow Crop Top | Pink Pants | Shoes from Target
Even Arlo got in on the cactus hat action!! 😉 Every summer a ton of you send me photos of your DIY floppy hats so if you try this one be sure to send me a photo and tag #troopstudiodiy in it!!
p.s. Cactus ice cream cones!!
SaveSave
SaveSave