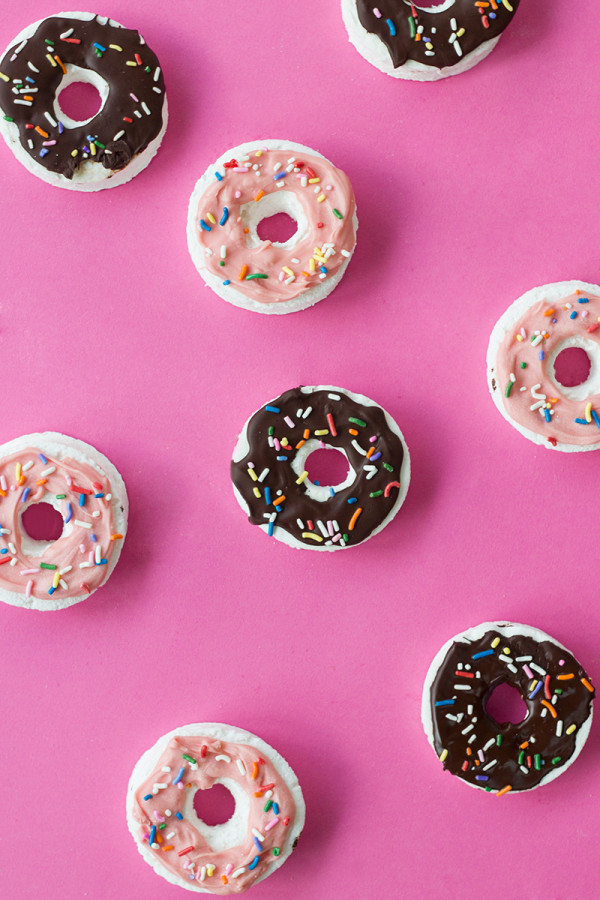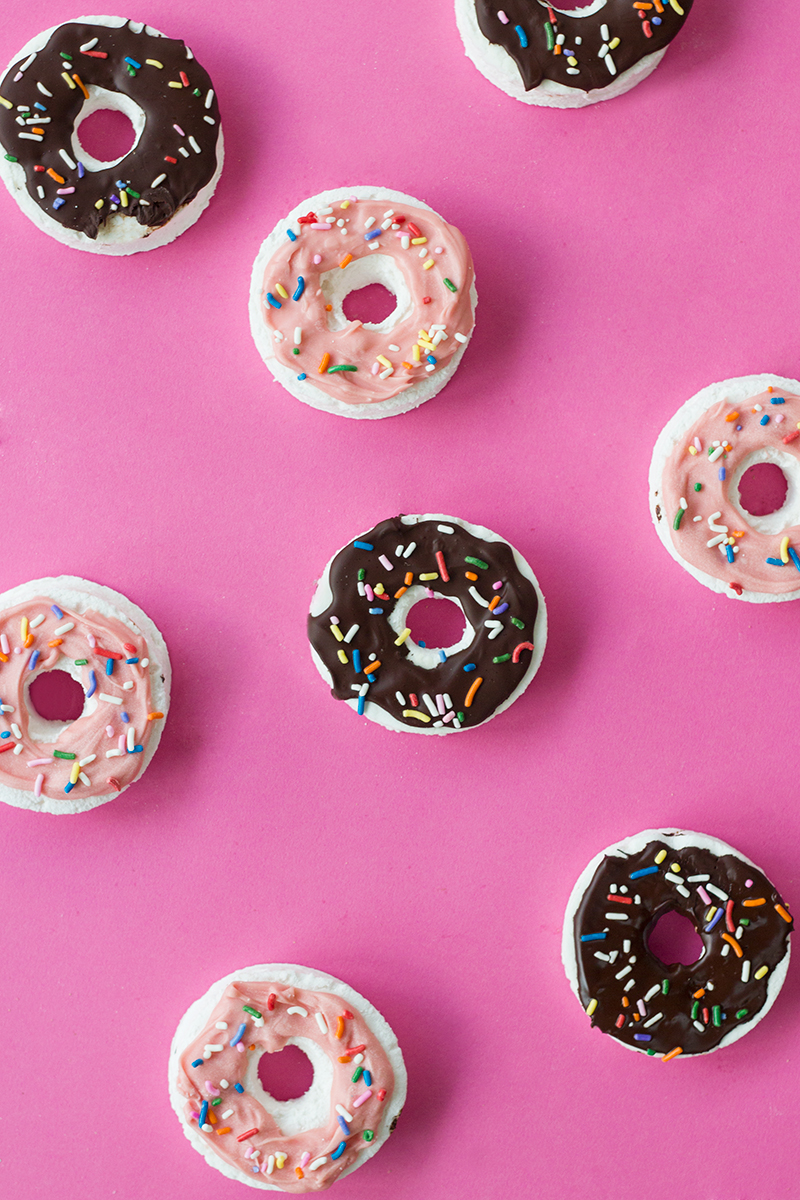 Ready for Donut Week, day two!? Seeing as it involves marshmallows… I bet you are!!! Back when I made these confetti marshmallow numbers, I was shocked at how easy it was to make homemade marshmallows, so now I just kind of want to make them into everything! Enter: donuts. Fun fact, have you checked out Tiffanie's Donut Pan project? She actually did a donut pan version of marshmallow donuts last year! So we shall deem her the originator of this idea! (Thanks, Tiffanie!) I just happened to add "frosting" and sprinkles to mine, as apparently I do that to everything these days. Let's get crackin'!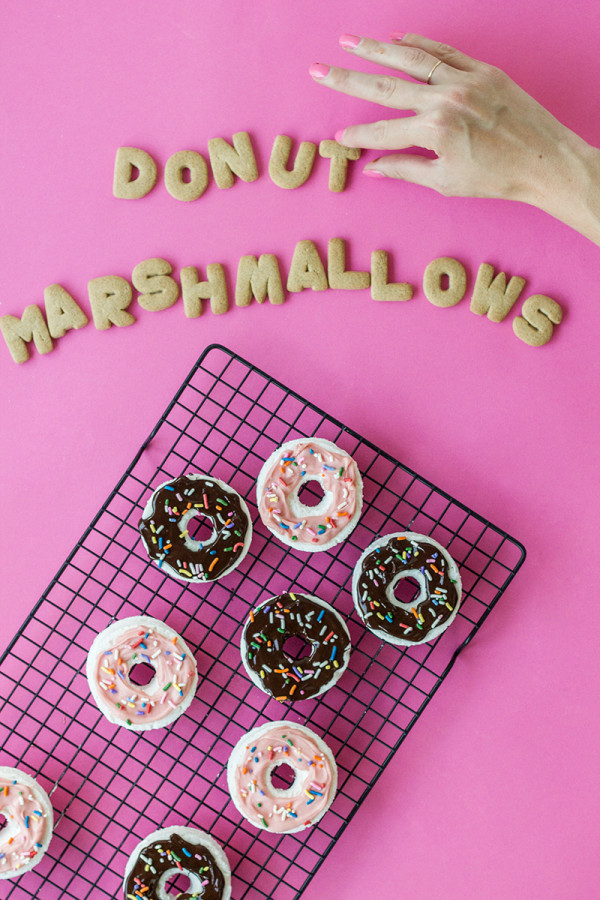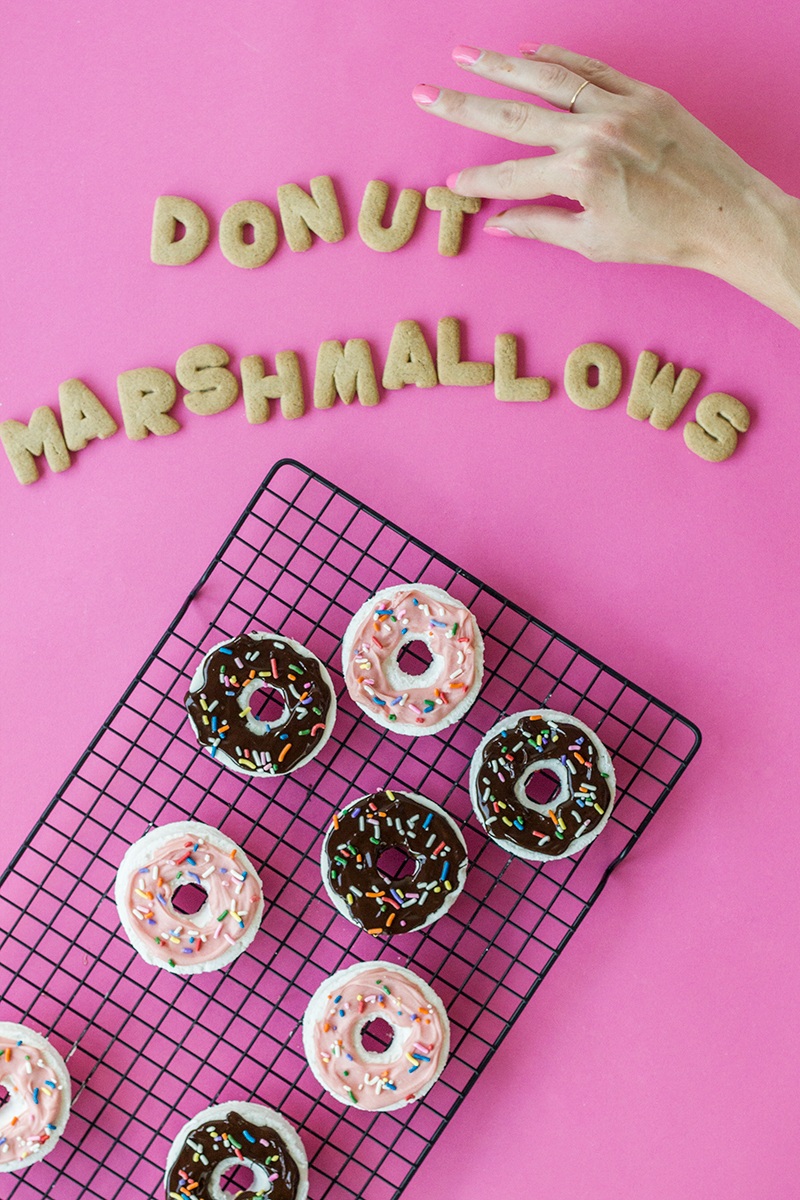 One Batch Homemade Marshmallows (I used this recipe. It made about a dozen 3″ donuts!)
Biscuit Cutter (I totally lost the inside to my biscuit cutter so I substituted with a pastry tip for the center.)
Chocolate and/or Candy Melts ("Frosting")
Spoon
Sprinkles
Follow the directions for making and removing your marshmallows from the pan. Then use your biscuit cutter to cut out your donut shapes. (If you find them sticking, spray the biscuit cutter with cooking spray first!)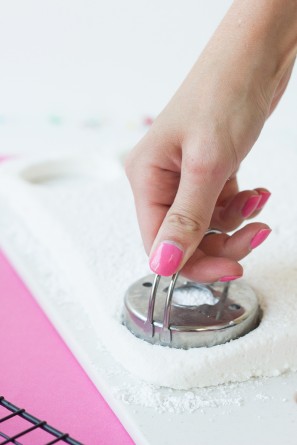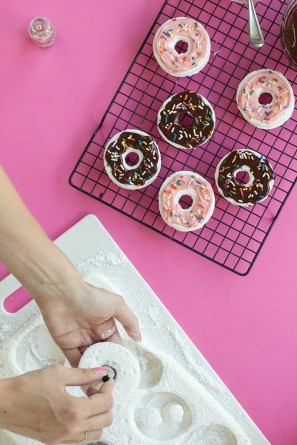 Melt your chocolate and/or candy melts and use your spoon to "frost" the donuts. Sprinkle on your sprinkles and that's it!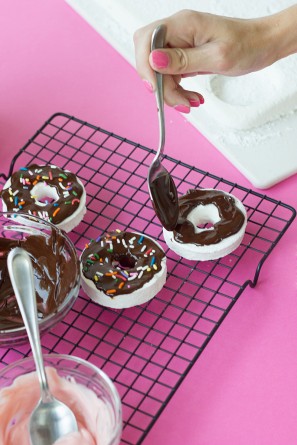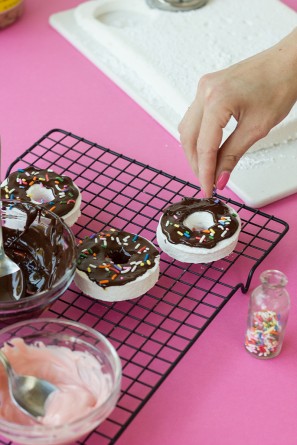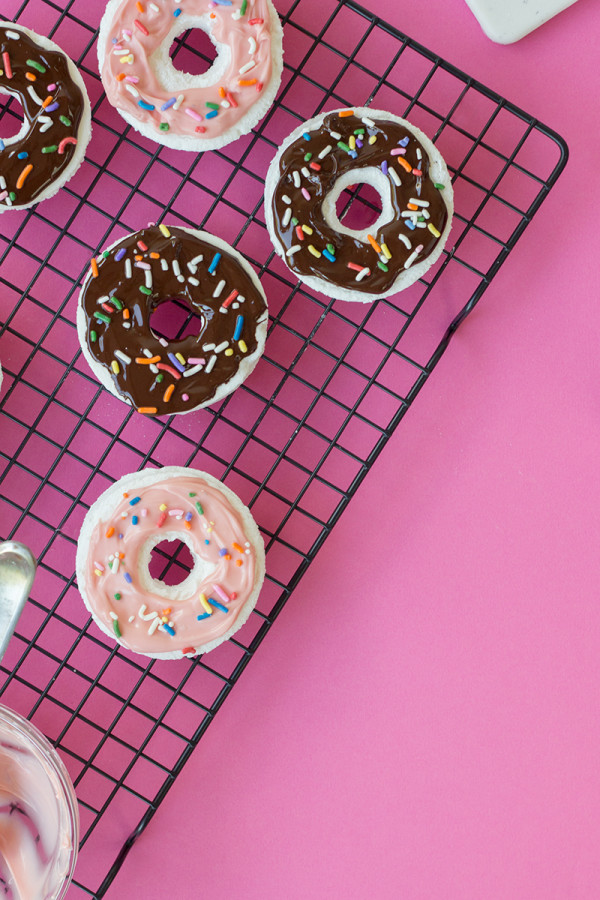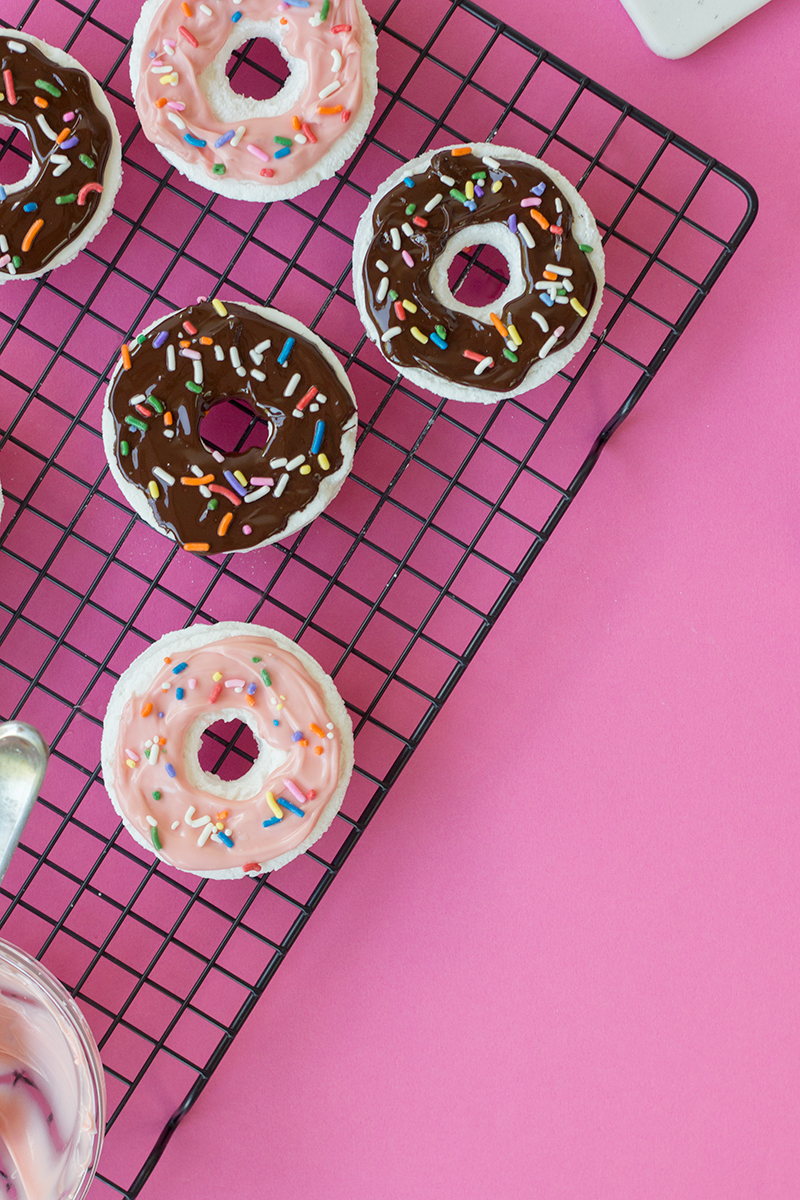 You know what I want to do with these? I want to make S'MORES!!!!! Yes! Hellooo summer!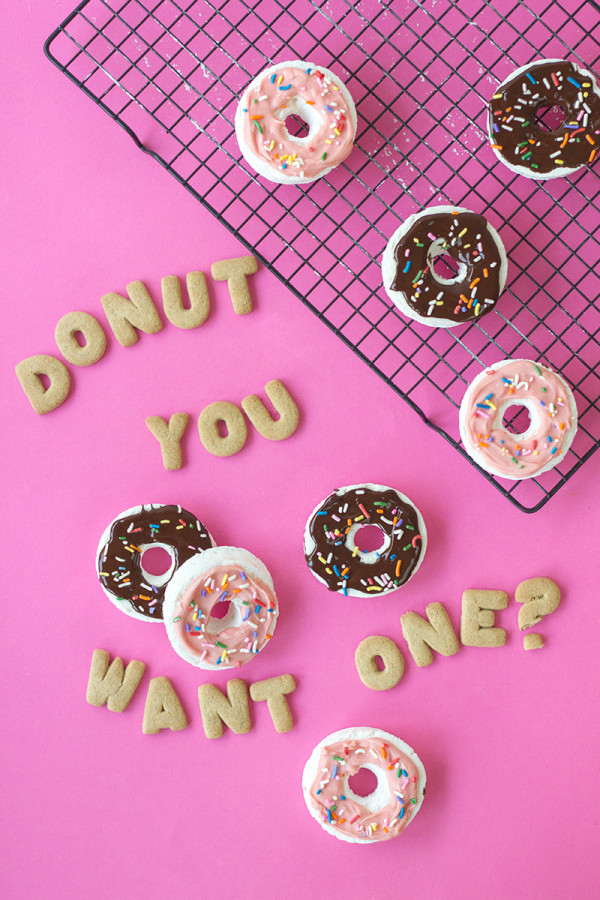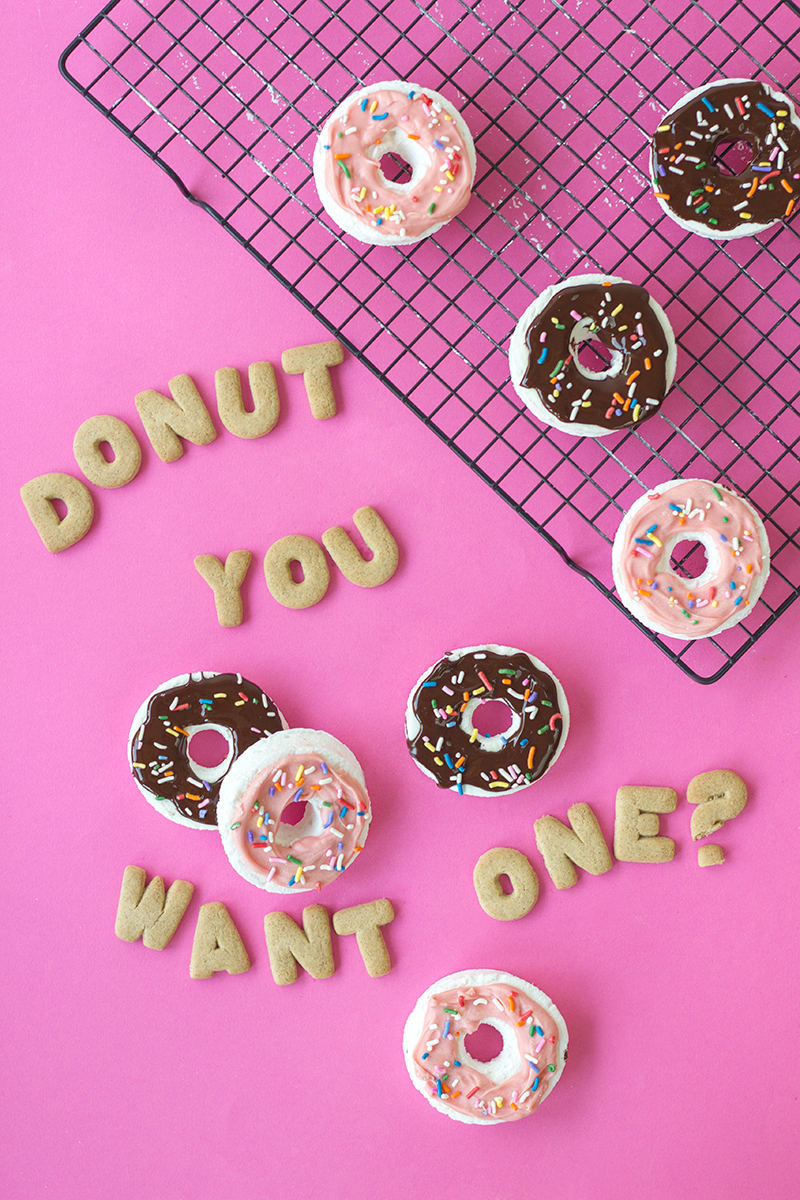 All Photos by Studio DIY
So what do you think? Are donut marshmallows, cookies or sprinkles currently your fave!? Or perhaps you're still a donut donut purist. No judgement! I'm just gonna eat them all. See ya tomorrow with day three of this donutfest! And here's a few more donut projects for your liking from some seriously talented food blogging folks!!!
The Faux Martha | Mix + Match Donuts!
Coco Cake Land | Milk Tea Donuts
I Am A Food Blog | Waffle Donuts
My Name is Yeh | Biscuit Donuts with Naturally Colored Glazes!
Hummingbird High | Sour Cream Donuts – Two Ways!
Wit + Vinegar
Edible Perspective | Samoa Baked Donuts
A Cozy Kitchen
In the meantime, for more donut DIYs click here!