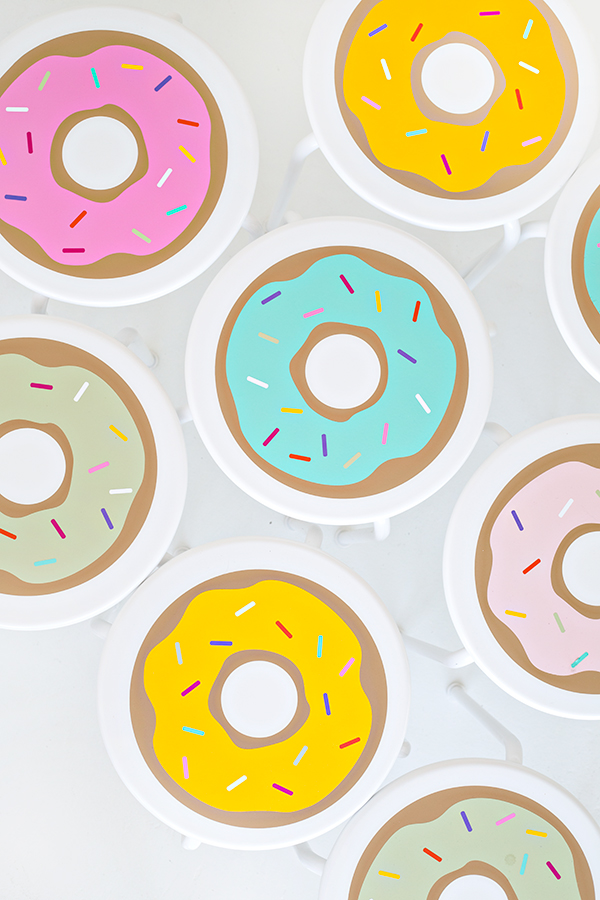 It's finally here! I shared the first pics of my donut stools from Studio DIY HQ waaaay back in June and you guys were asking for the tutorial, well now here it is! These stools are one of my favorite parts of the studio and they are the easiest to make (thanks to my Cricut Explore™! BAM!) with just a little bit a patience and a lot a bit of sprinkles! Let's DO IT!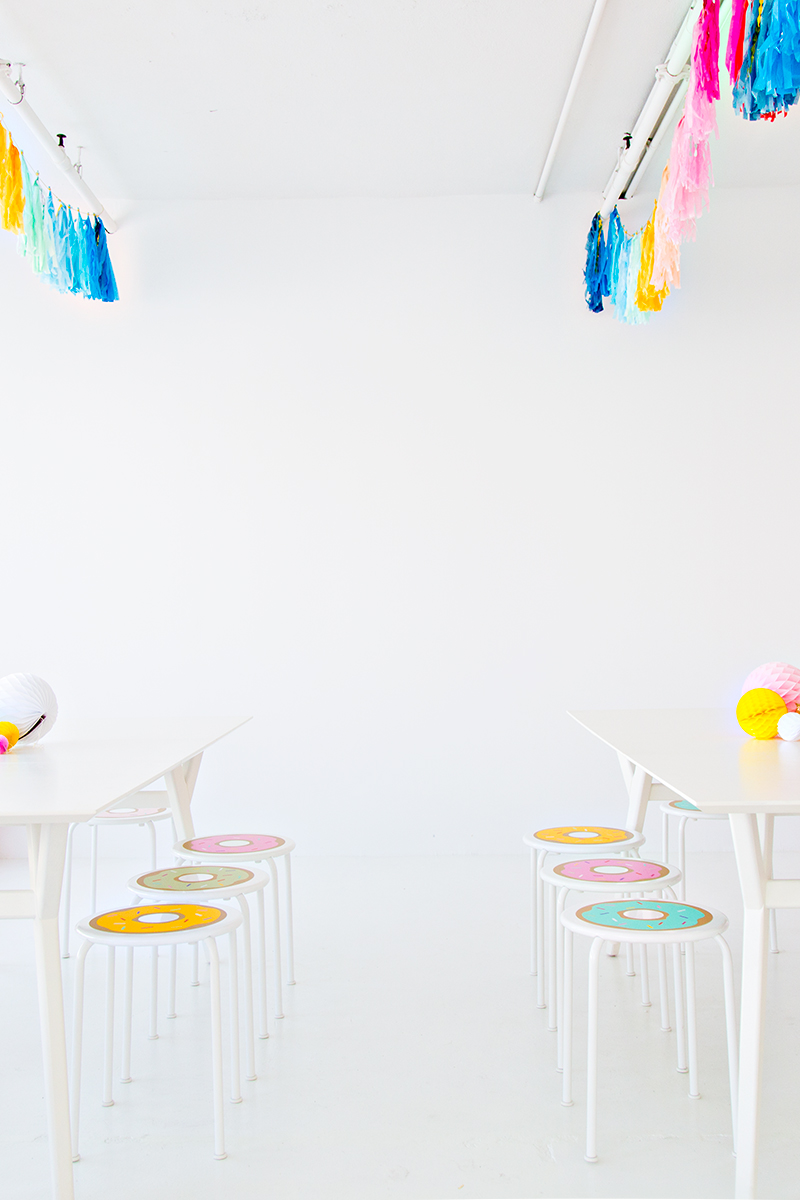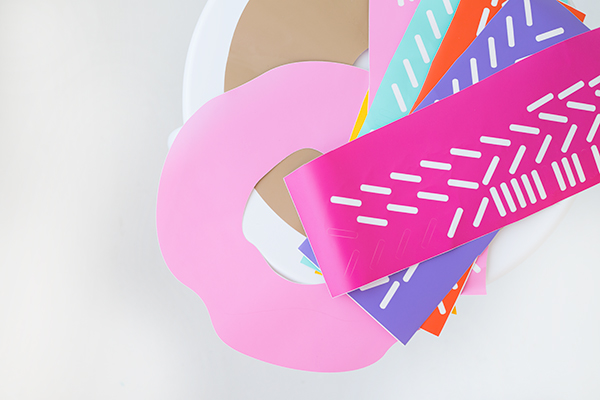 Cricut Explore™
Vinyl (I used teal, light green, blush, pink
and yellow for the frosting and caramel for the donut, along with a rainbow of shades for the sprinkles!)
Round Stools (I used these!)

1. Open up this project in Cricut Design Space. Follow the instructions for cutting your donuts, frosting and sprinkles out from the vinyl. Starting with the donut shape, peel the edge of the backing off the vinyl. (Just the edge!!)
2. Center the donut over the stool and adhere the exposed edge in place. From underneath, very slowly pull the back off, using your hand to smooth the donut onto the stool.
3. In the same manner, peel an edge off the frosting. Center it over the donut and adhere the exposed edge in place. Then carefully and slowly pull of the back from underneath.
4. It's really important to smooth as you go along, moving slowly and precisely!
5. Peel the sprinkles off the backing one at a time and adhere as desired!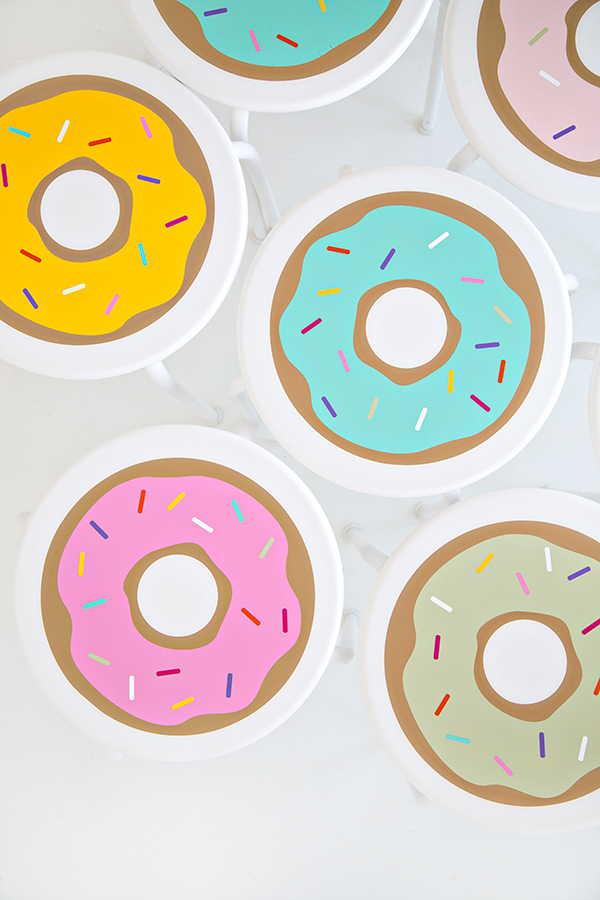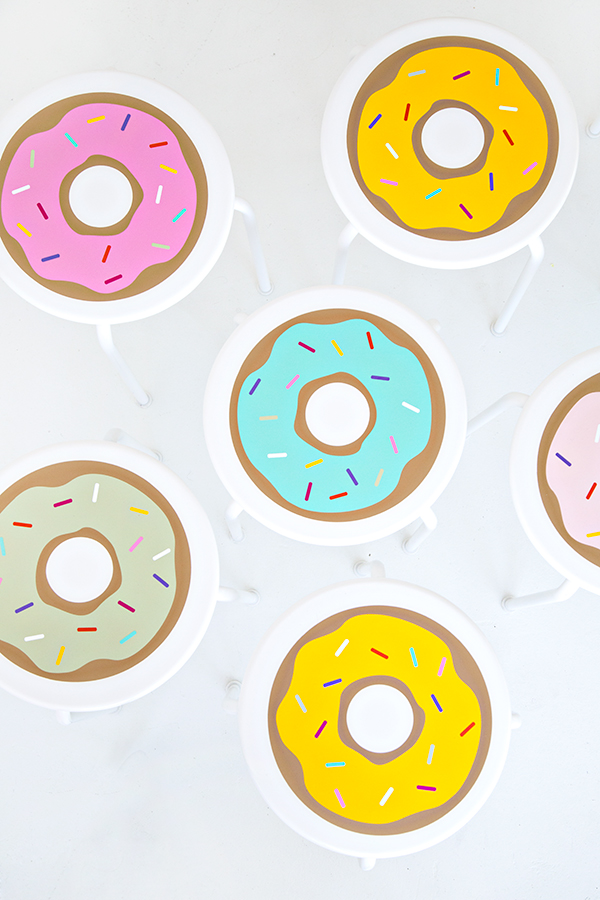 All Photos by Studio DIY
These would be fun for a bakery or a preschool or a playroom or really anywhere where you want to have a little bit of frosting-covered fun!

This post was created in partnership with Cricut, All content and opinions are that of my own! Thank you for supporting the sponsors that keep the Studio DIY party going! Read more about my editorial policies here.