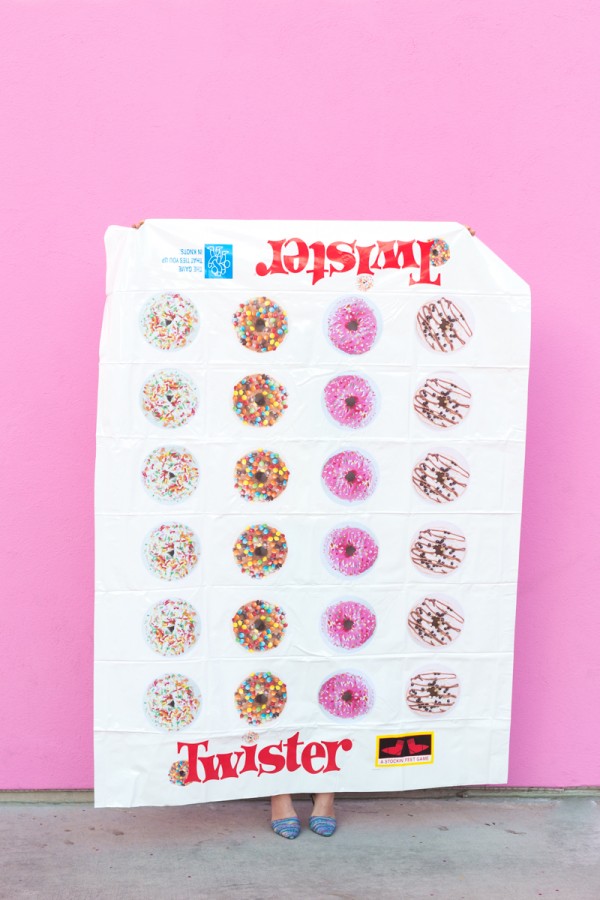 I think we can all agree that our beloved Twister game was just SCREAMING for a donut makeover. Yes? In the words of Chandler Bing, "Could it BE any more perfect?" Because if you aren't going to eat donuts or decorate donuts or put donuts on your nails, you can AT LEAST stomp on them! Who's up for a round?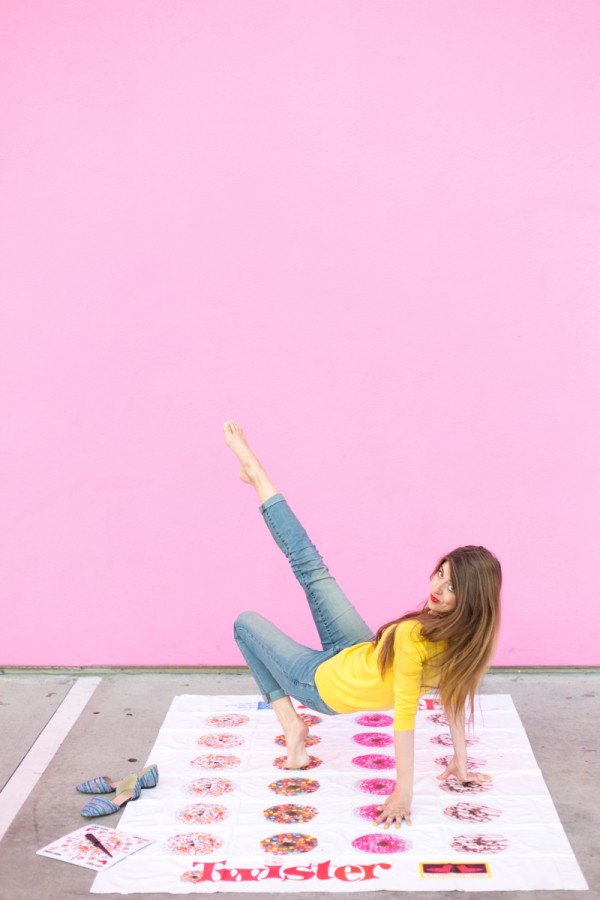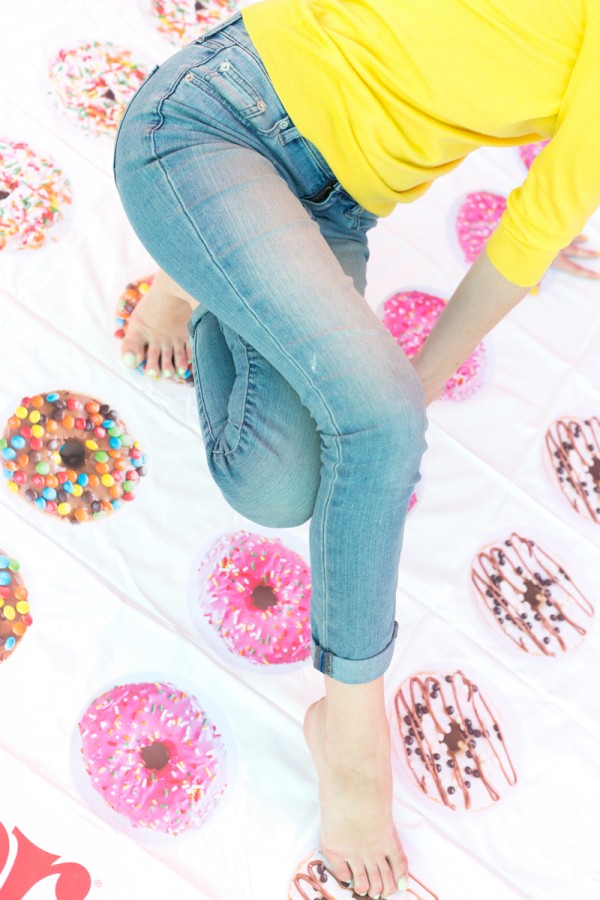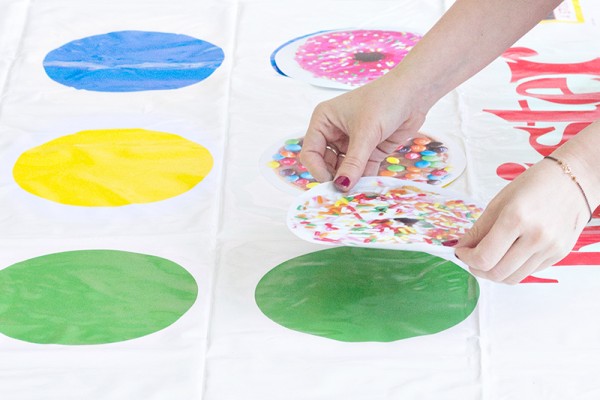 Twister Game
Free Donut Printables (There are 3 Files: ONE, TWO, THREE)
Printable Adhesive Vinyl (You can also use regular label paper but it won't be as durable!)
Scissors
Black Permanent Marker
1. Print out the large donuts (you'll need six of each one) on the adhesive vinyl and cut out around the black lines.
2. Peel off the backing of each donut and lay over the dots on the twister board.
3. Print out the small donuts (you'll need four of each donut) on adhesive vinyl.
4. Trace the outline of one of the colored segments on the spinner and cut out to use it as a template. Trace the template over each small donut and cut out.
5. Remove the spinner and cover the center of the game board with another large donut (trimmed to fit the circle). Then adhere the small donuts over each colored segment, keeping in mind to match the donuts with the same color you covered on the twister board! Outline with black permanent marker to get the look of the original board. Re-screw in the spinner. Tada!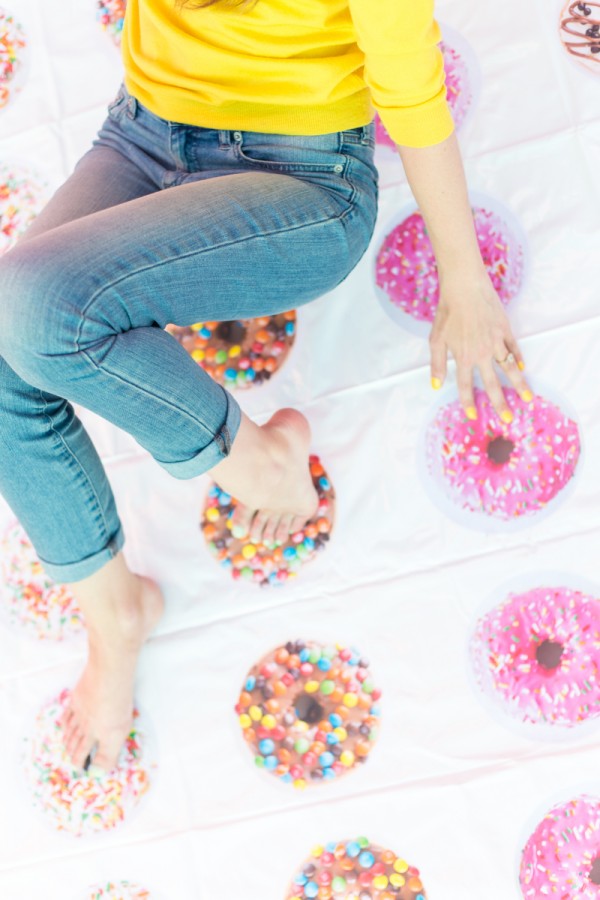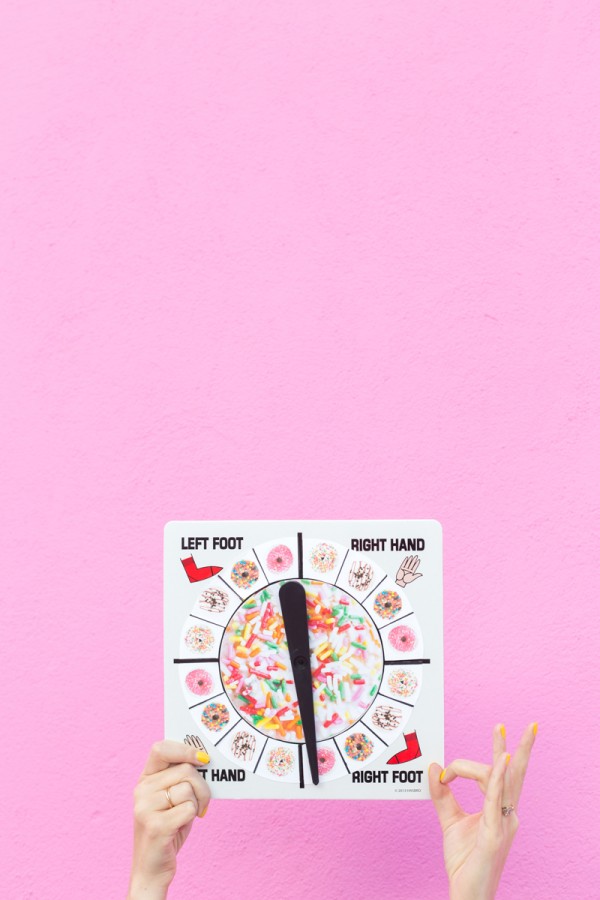 Photos by Jeff Mindell
On Me: Sweater | Jeans | Shoes
Shout out to California Donuts for having the prettiest donuts for me to photograph for this baby! And shot out to all of you who do this and bust a MOVE playin' some sweet donut twister. I better see pics!!!!
For more donut projects, click here!