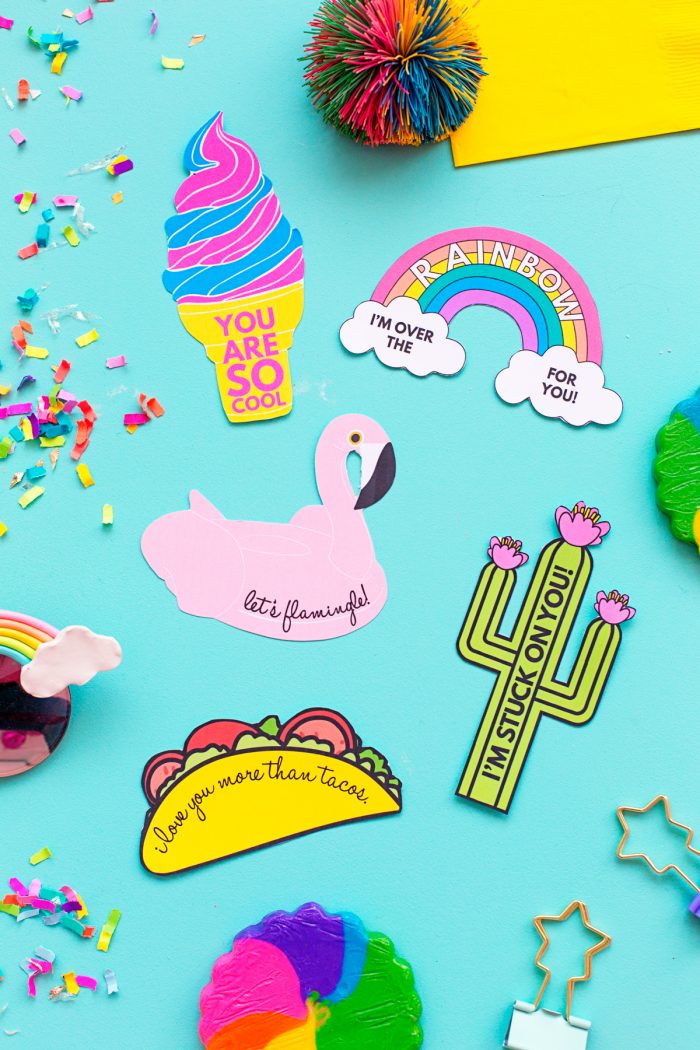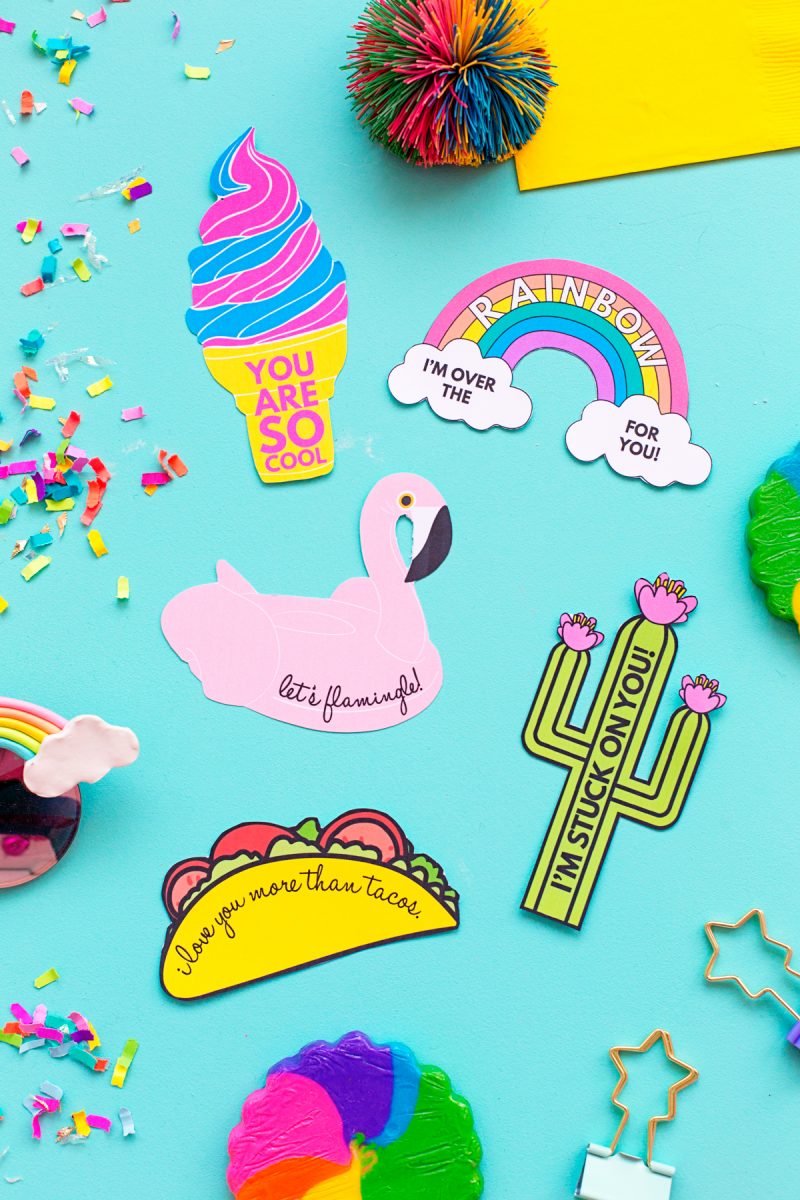 We've shared a TON of free printable Valentines and Valentine's Day activities over the years here so I wanted to gather them all in one place. You'll find Valentines for school or for work, Galentine's Day gifts to give, fun Valentine's Day games to play too. Check 'em out!
Free Printable Valentines
Five quick and ready-to-go printable paper Valentines that you can hand out to classmates or co-workers!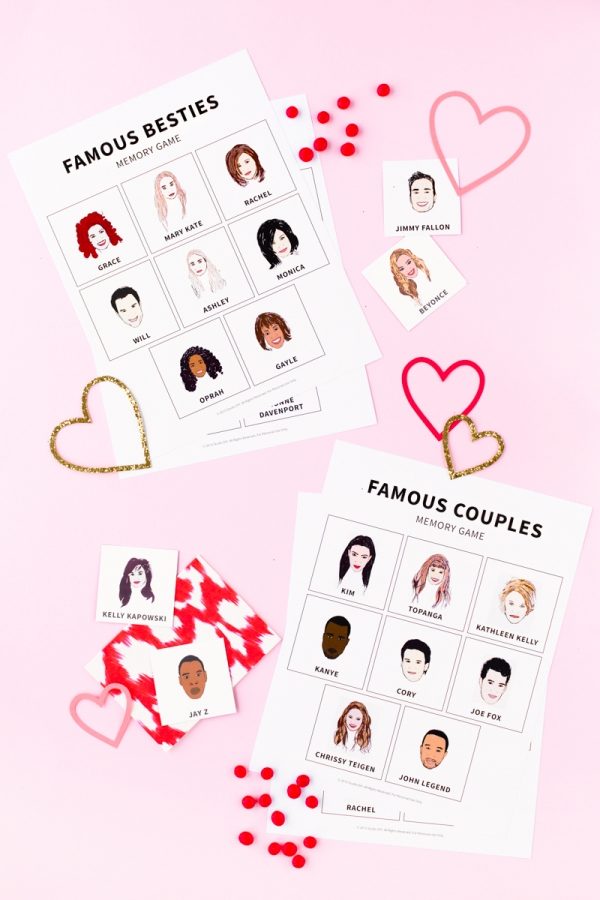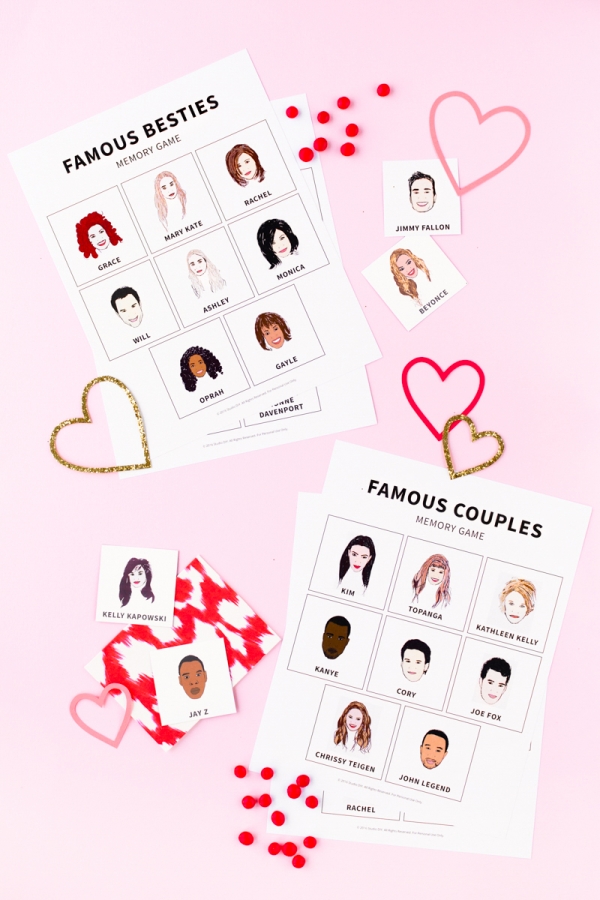 It's always nice to have a game or activity planned for a party you're throwing, even a Valentine's Day one! These famous couples and famous besties memory games and set them out on your table(s) for guests to play at their leisure.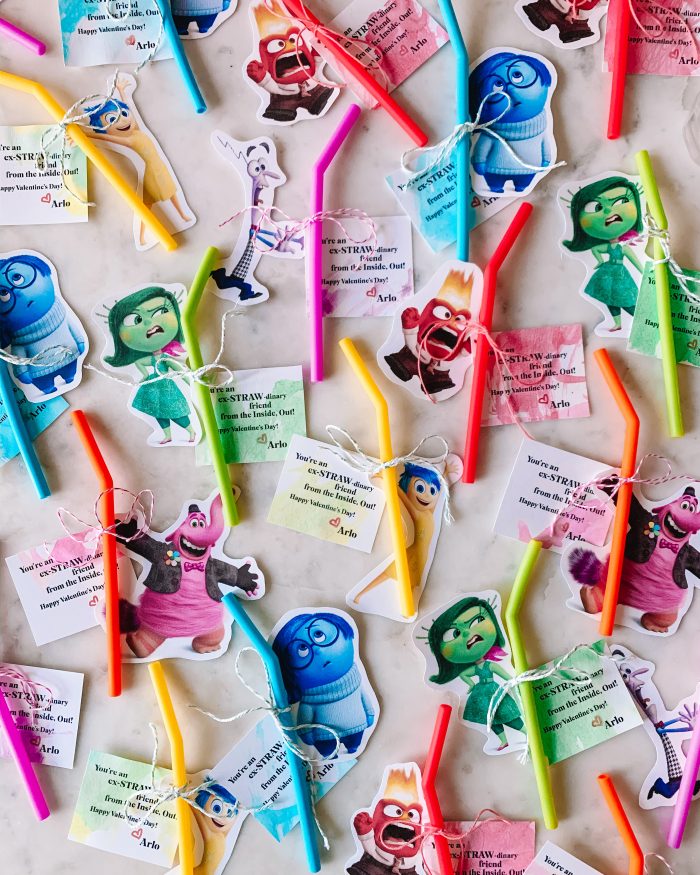 If you have a little one who loves Pixar, these are the perfect for them to hand out to their pals!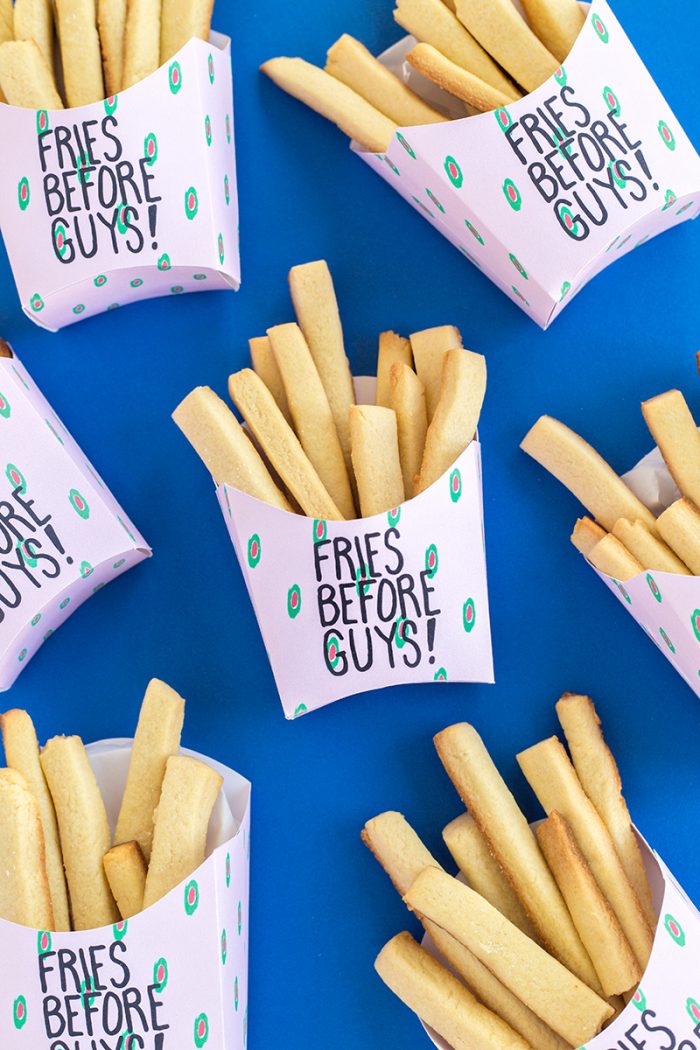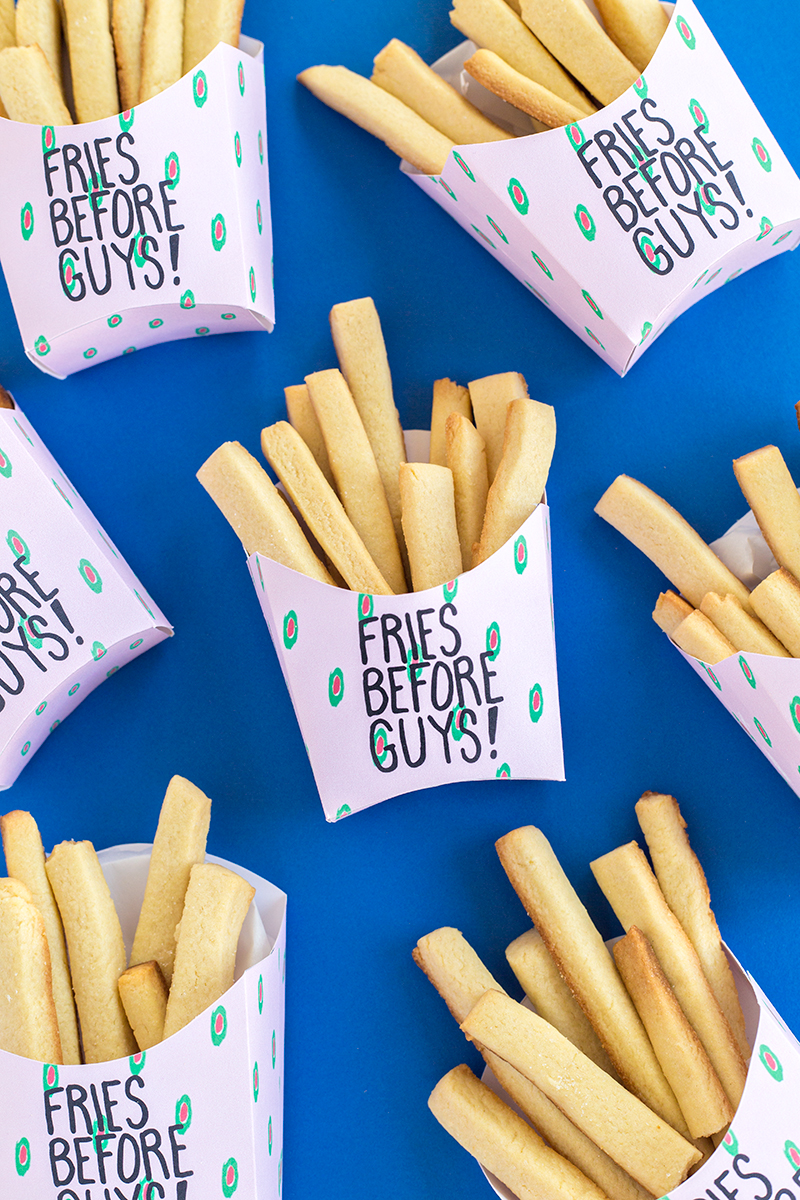 Print and fold together these fry boxes, than stuff them with real fries or sugar cookie fries like I made!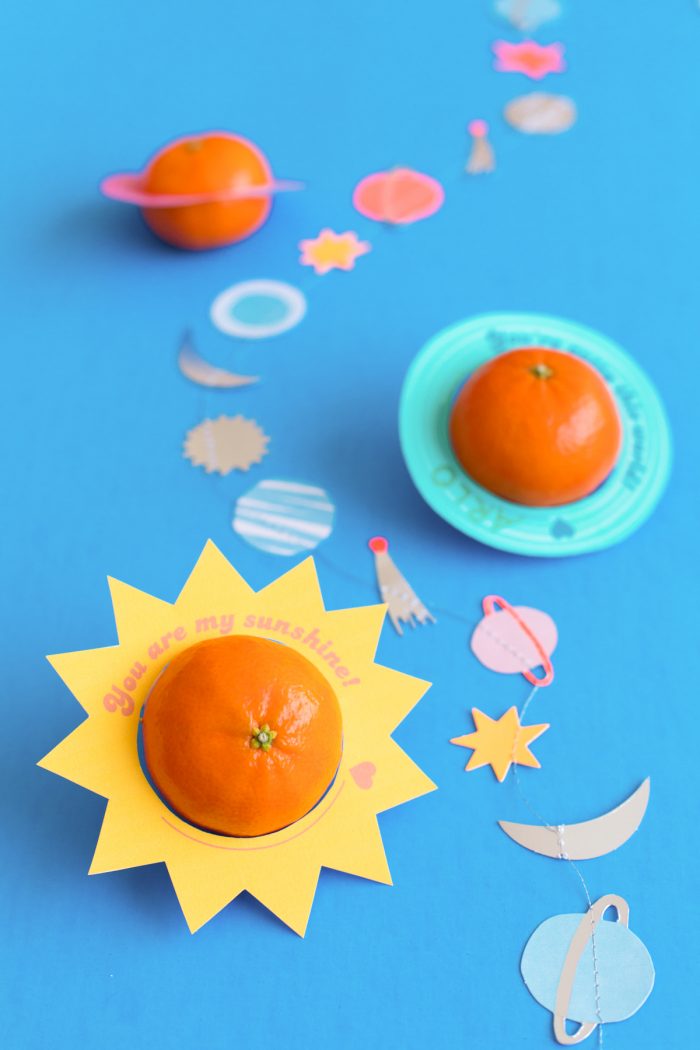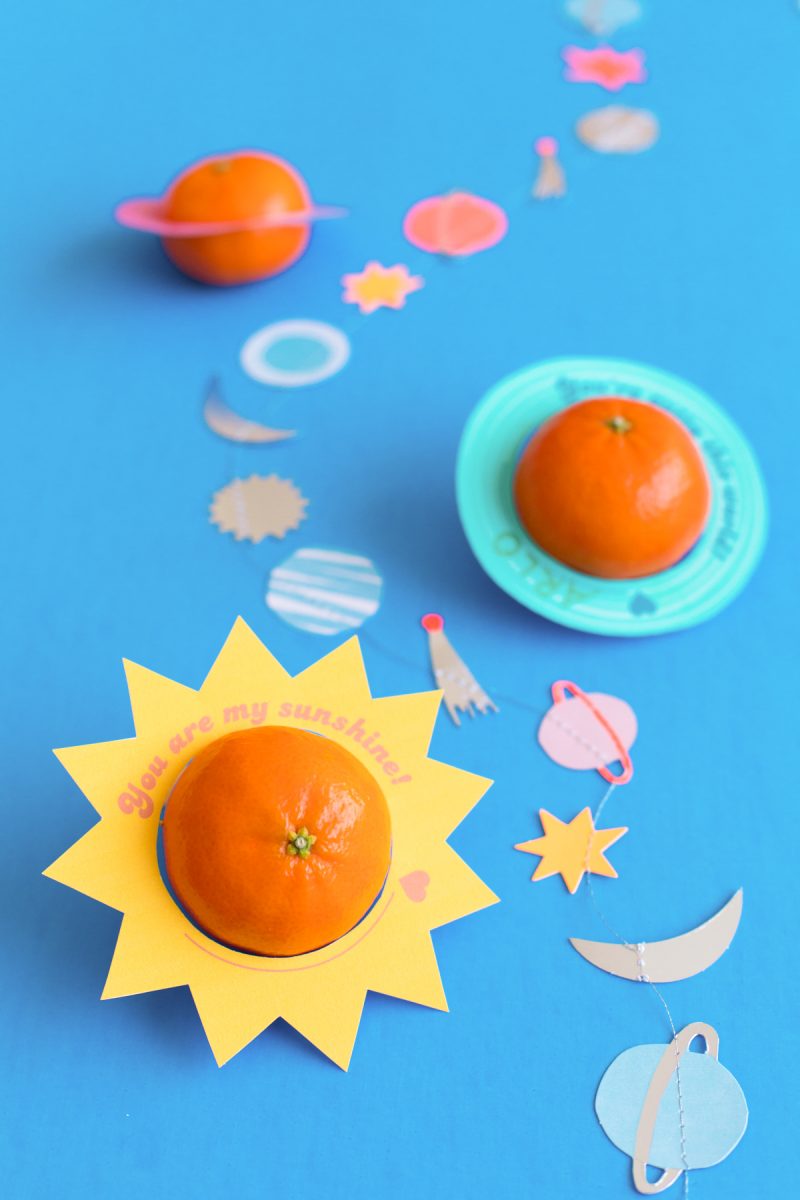 Turn mandarin oranges into Valentines with these free printable suns and planets!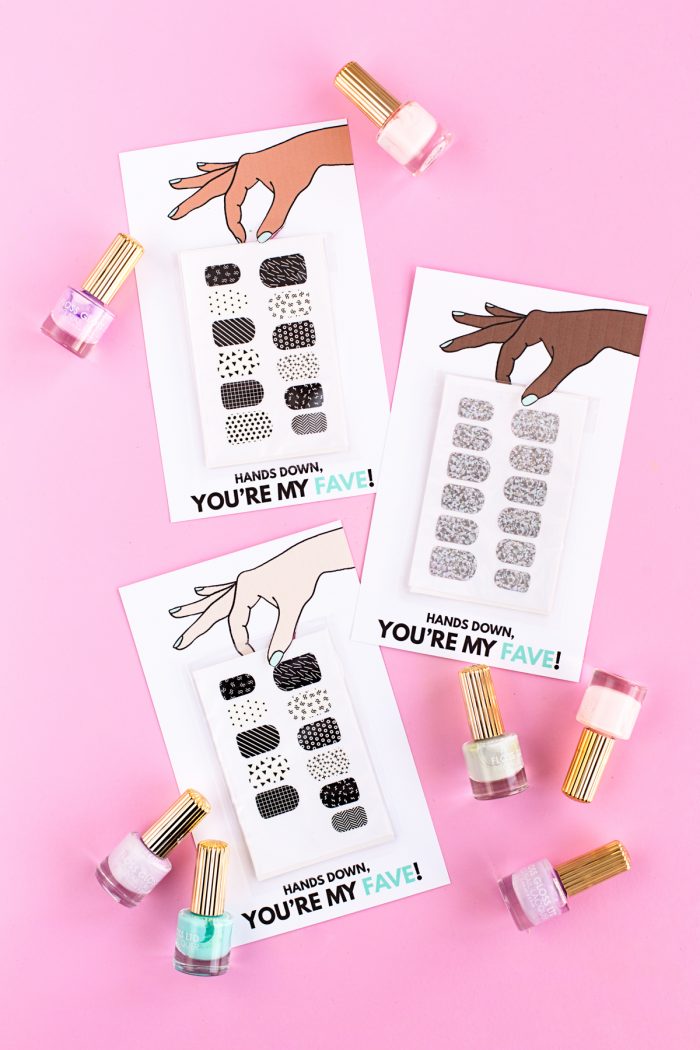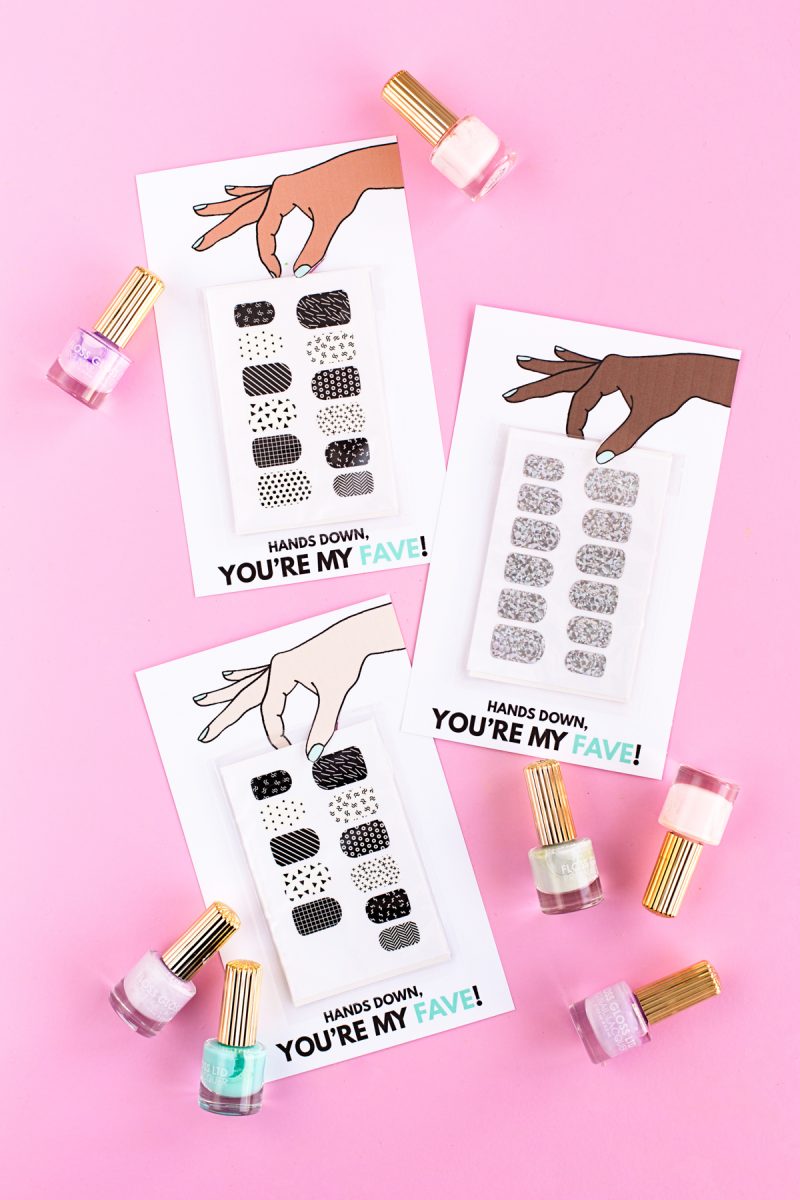 Three Printable Valentines For Your Besties
Printable Valentines to pair with nail wraps or hair clips for a cute little last minute Galentine's Day gift!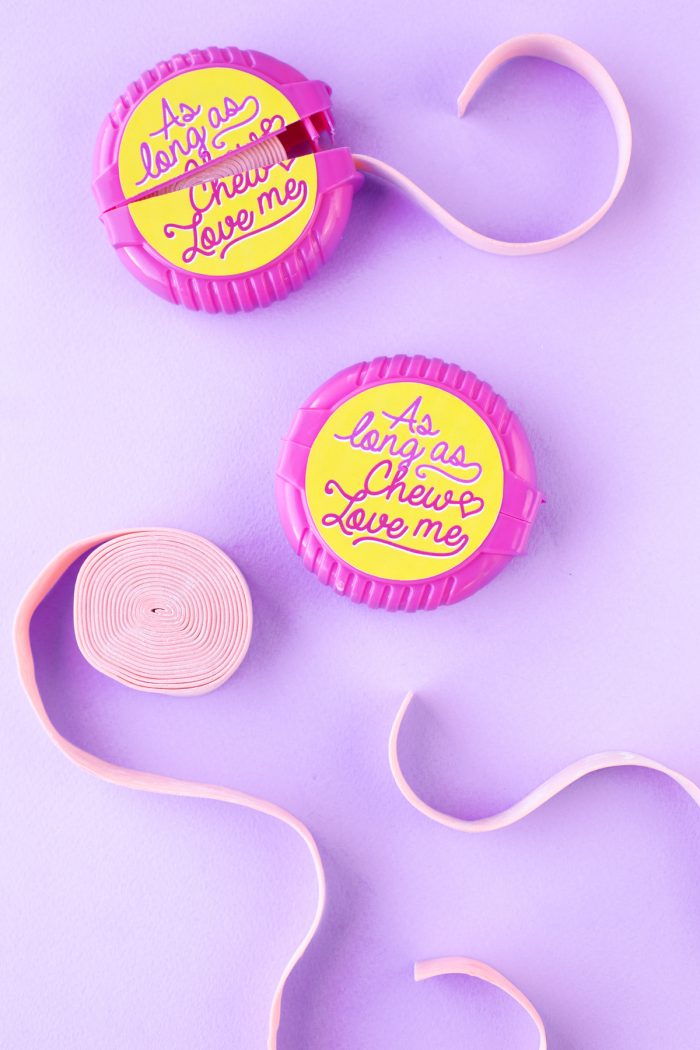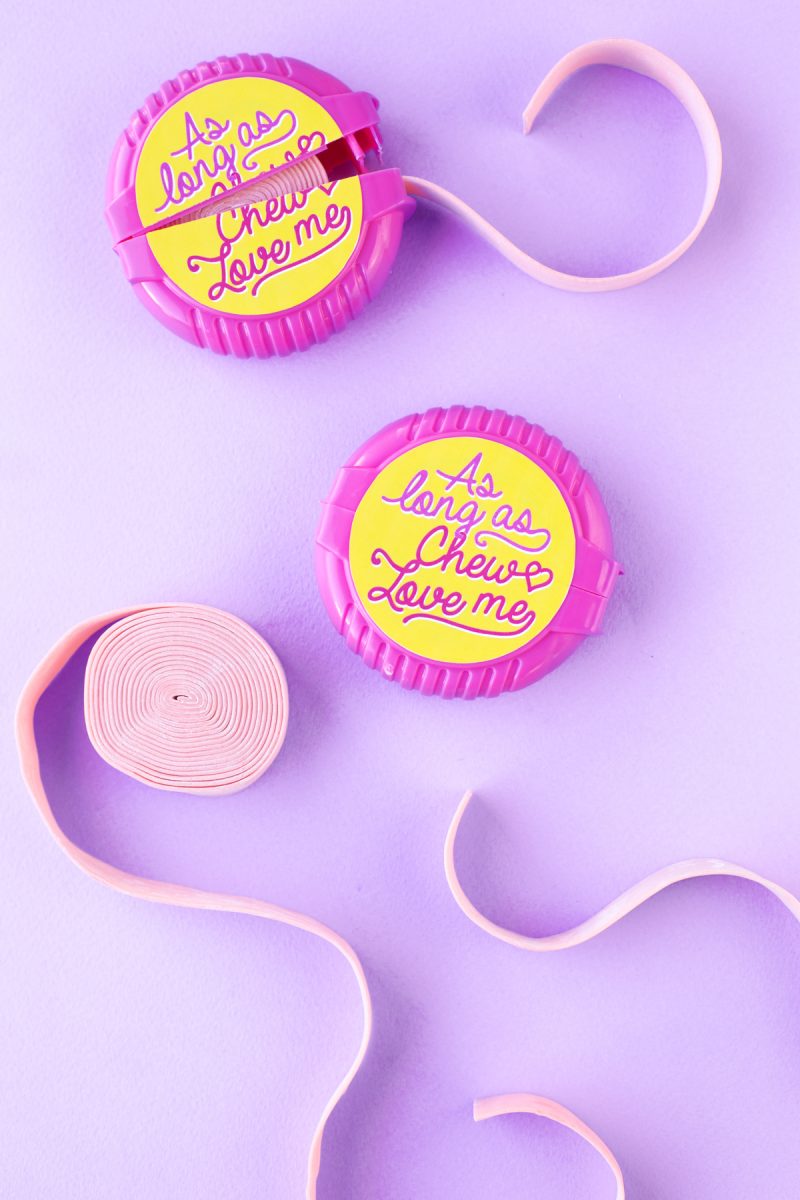 Turn these five printable Valentines into stickers or tags to pair with bubblegum, your favorite bubbly water, lip balm, a potted plant or hot cocoa!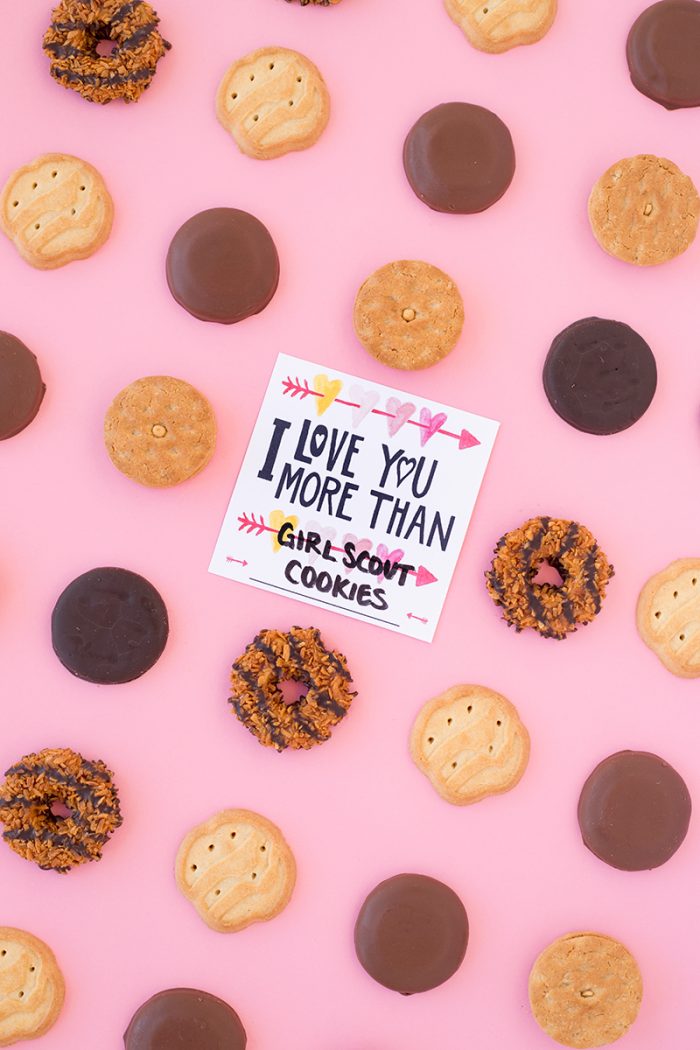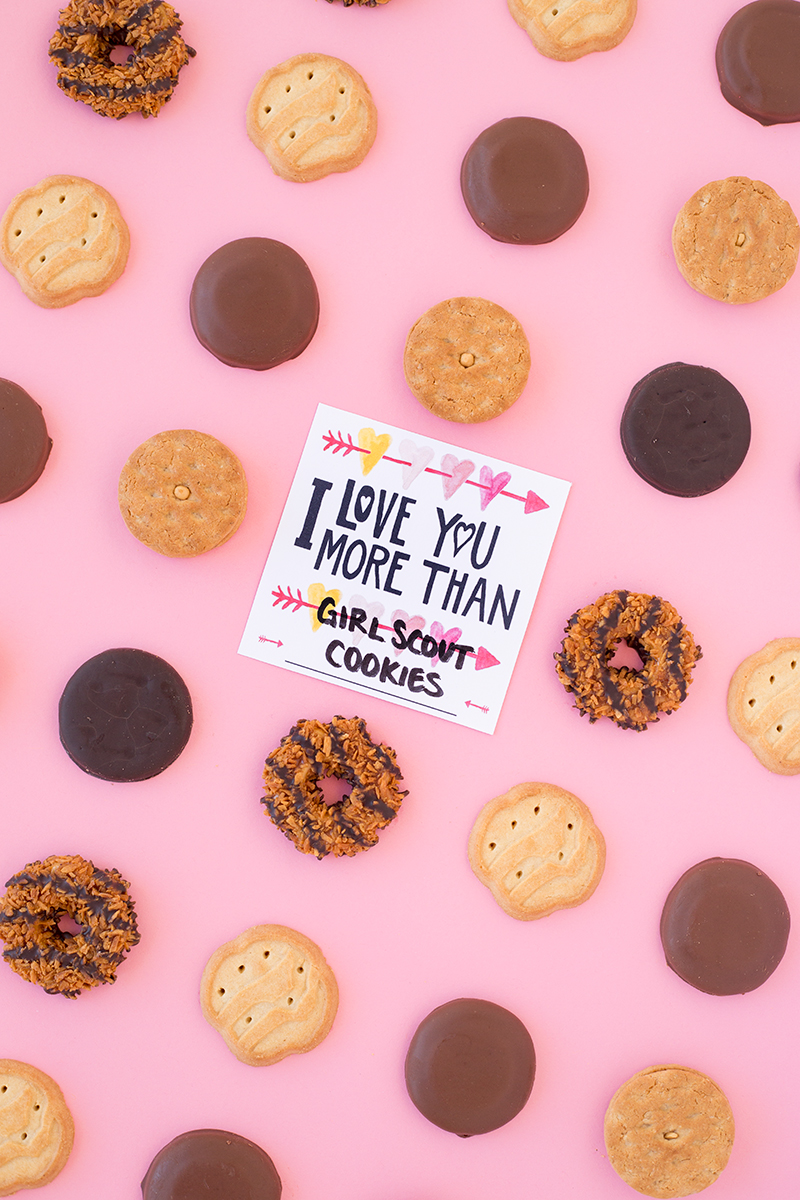 Three different "I love you more than…." Valentines to print and give to your favorite Valentine!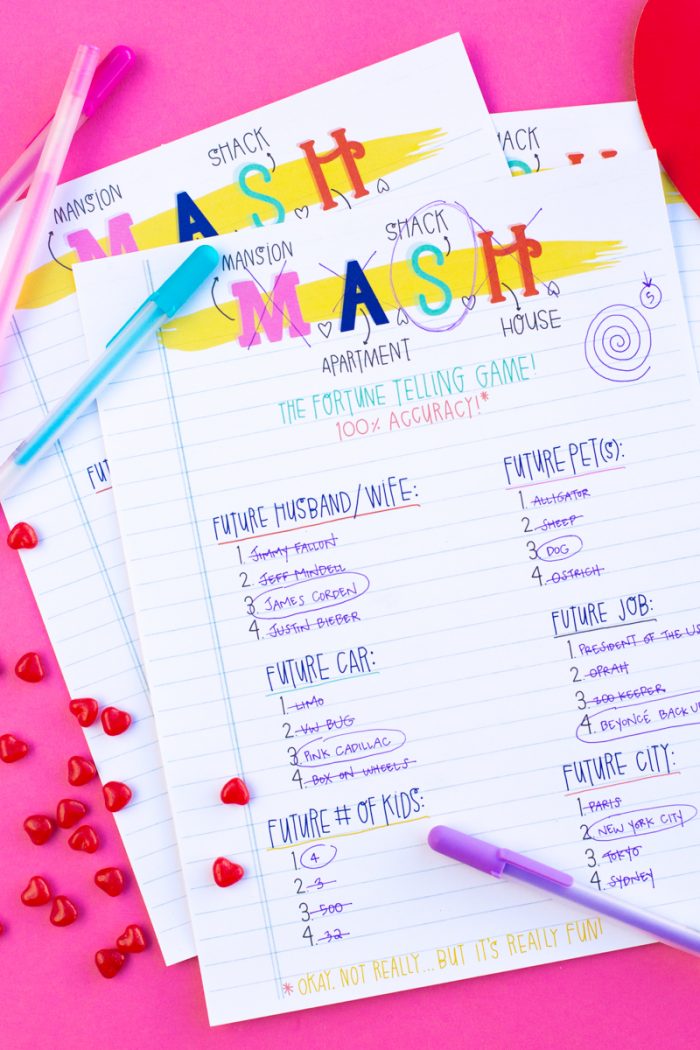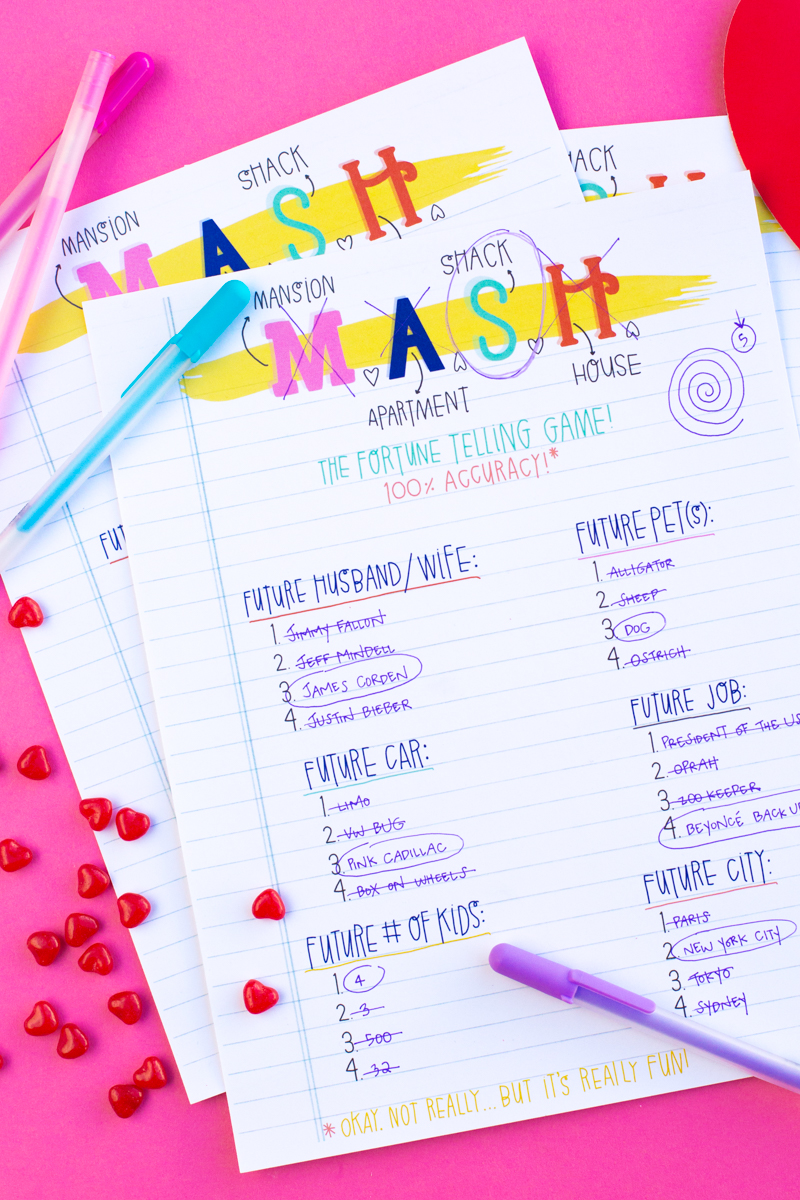 Everyone's favorite slumber party game… MASH! Print this version and play it at any Galentine's Day gathering!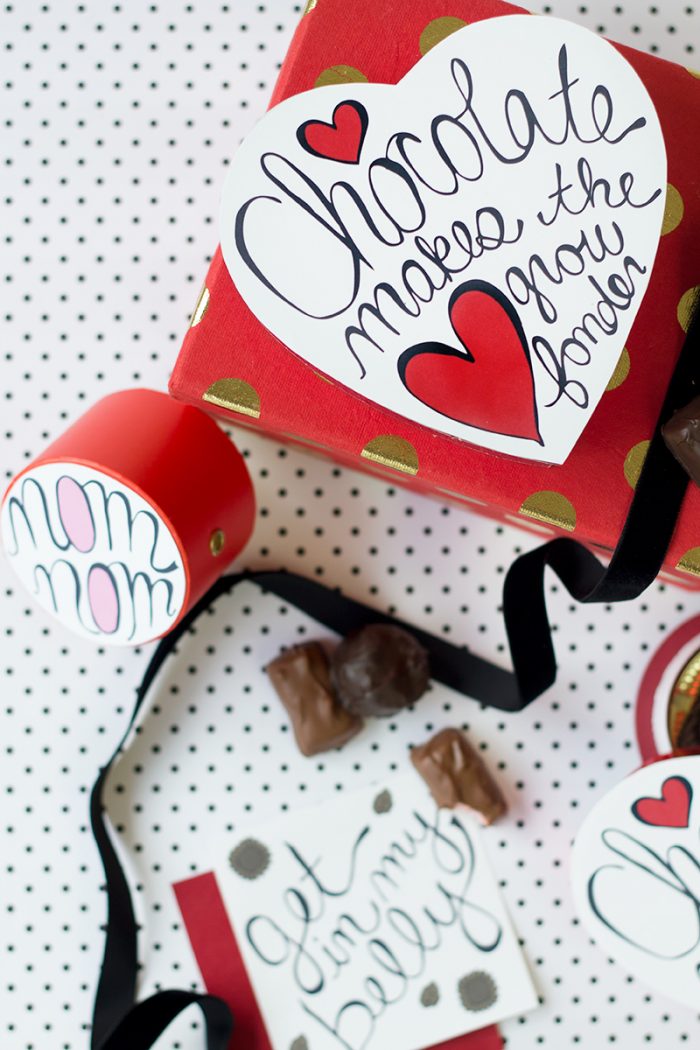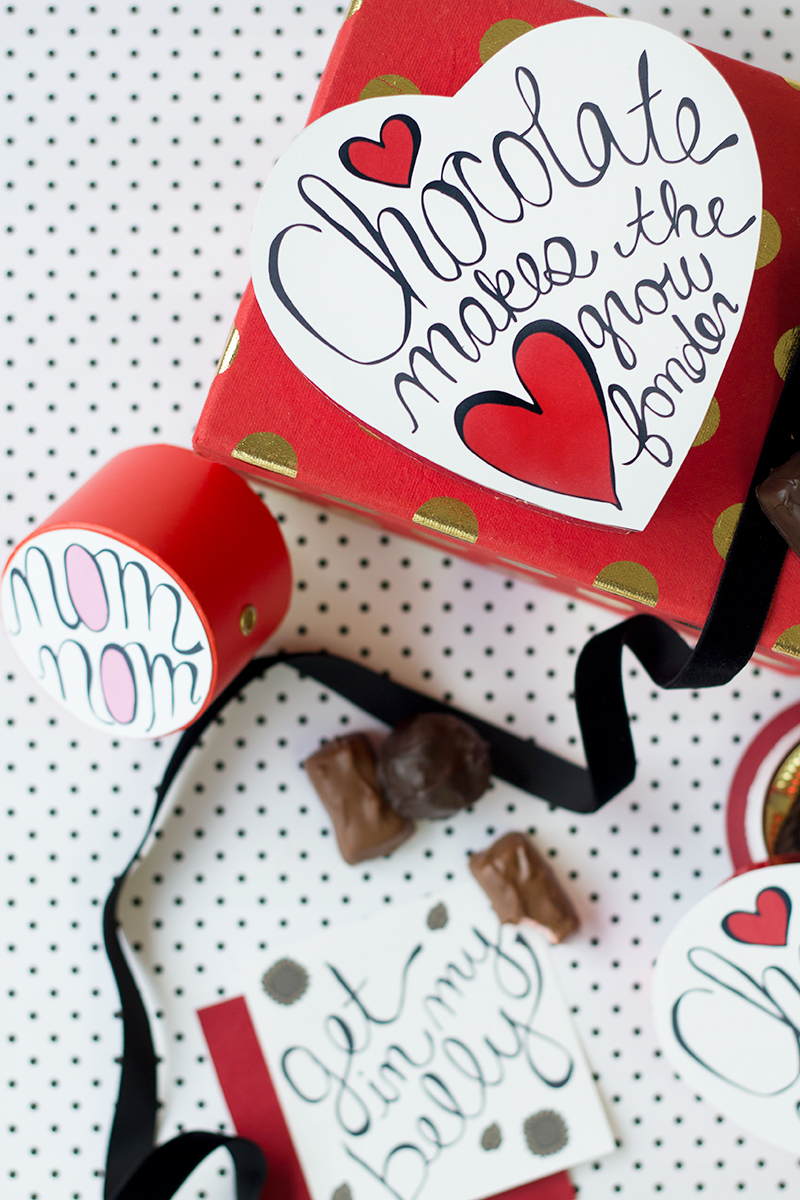 Everyone loves a good box of chocolates, but the boxes aren't always the cutest. Print these labels out on adhesive paper and cover up the branding you don't love with the treats your Valentine does still inside!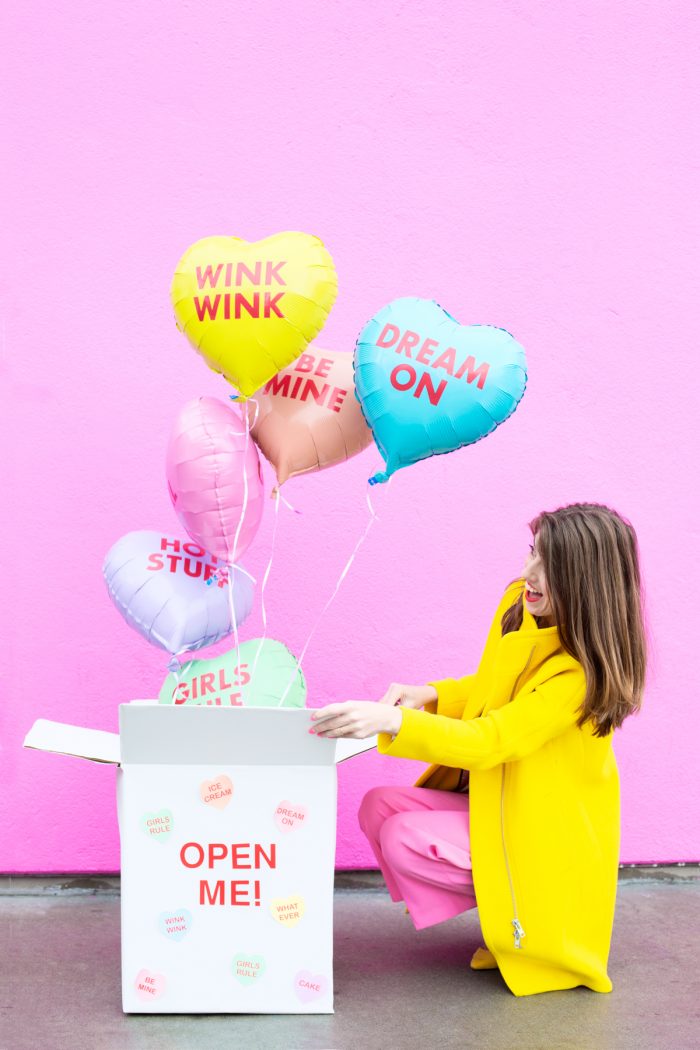 Filling a box with balloons that float out when someone opens it is the BEST surprise! Grab the tutorial for everything you need, plus free printable conversation hearts to deck out the box with!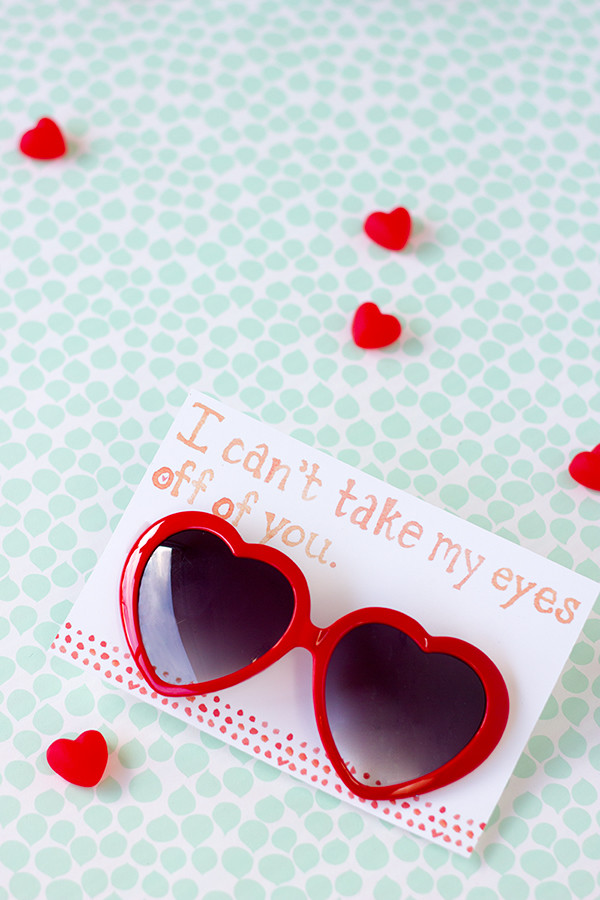 Find some dollar store heart sunglasses and pair them with these printable Valentines for a great non-candy school Valentine!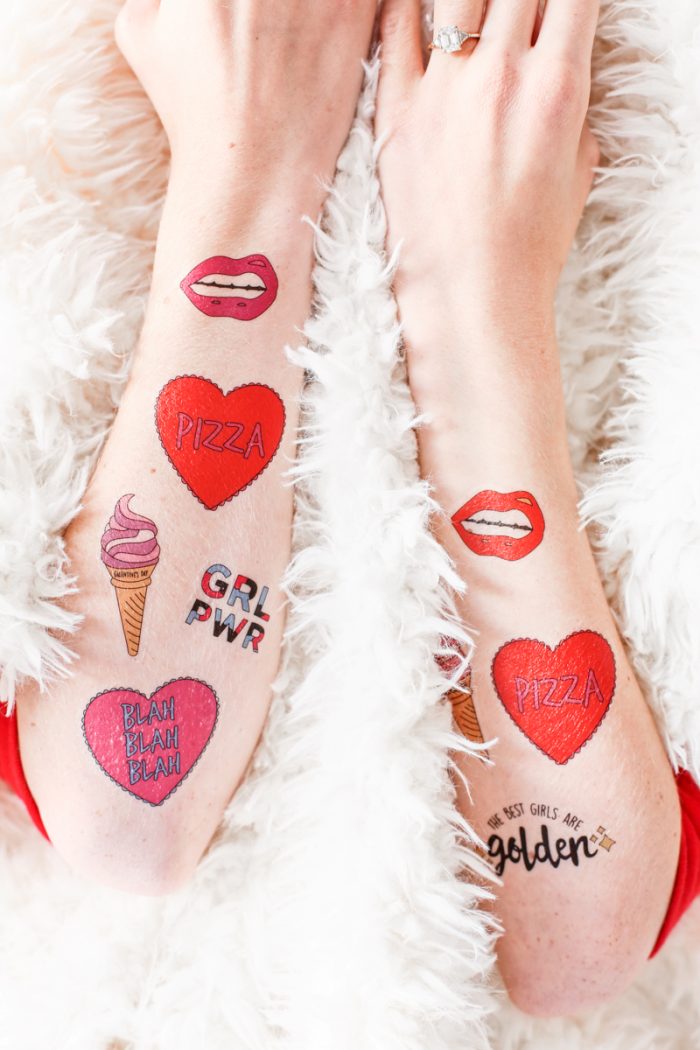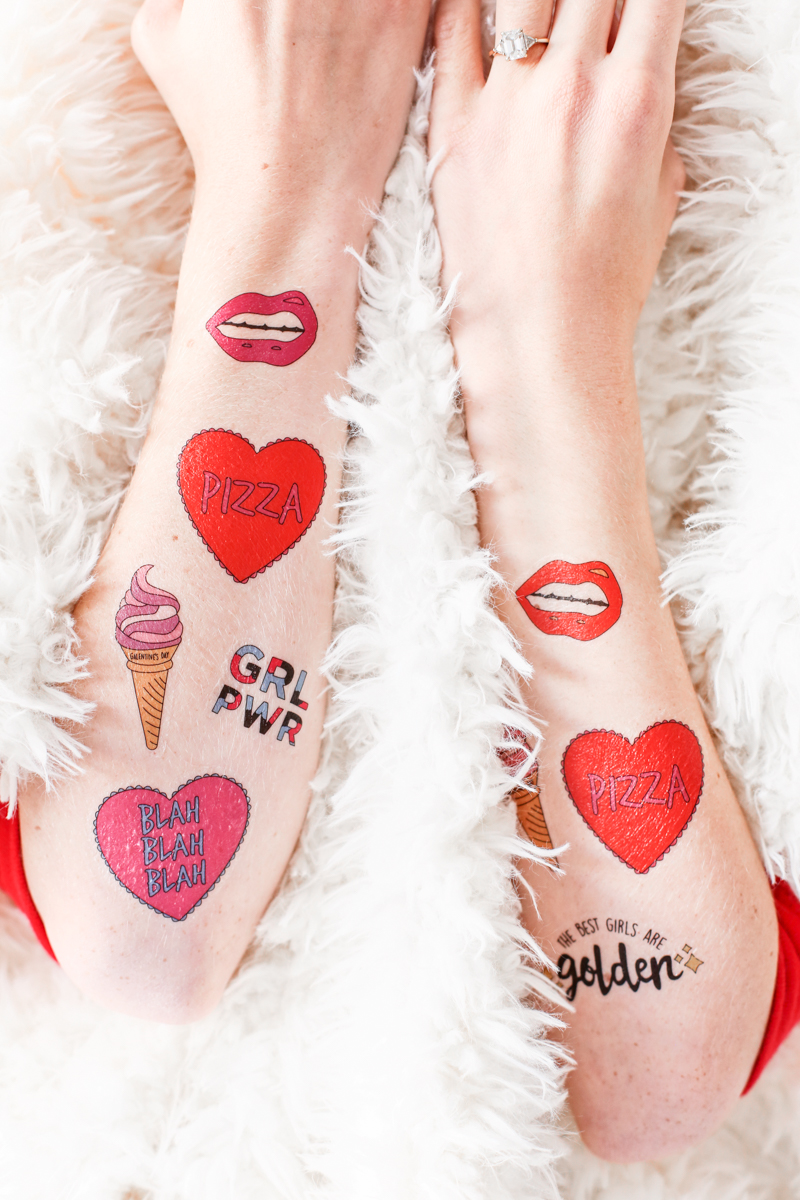 Print these Valentine's Day tattoo designs on tattoo paper right on your inkjet printer at home! They're great for party favors, school or work!
What should I pair with my printable Valentines?
If you're looking for ideas for items to pair with Valentines that won't just end up in the trash, check out this list of reusable and consumable Valentine treats!