Today's post brings some exciting news with it! The wonderful folks at Martha Stewart have asked me to join their 12 Months of Martha program, where they send me a box of new Martha goodies each month and I get to get my craft on with them! Sweet deal, huh? This month's box had a pretty awesome tool in it.. a mini scoring board
with a special envelope scorer on the back! I had to make me some envelopes. With Mother's Day coming up, I'm dedicating the next few Garden Party posts to Mom's special day, and what do you get when you combine flowers and envelopes? A fresh flower envelope garland, of course! Fill the envelopes with sweet love notes for mom and let her open them up throughout the day! Tada! Let's do this.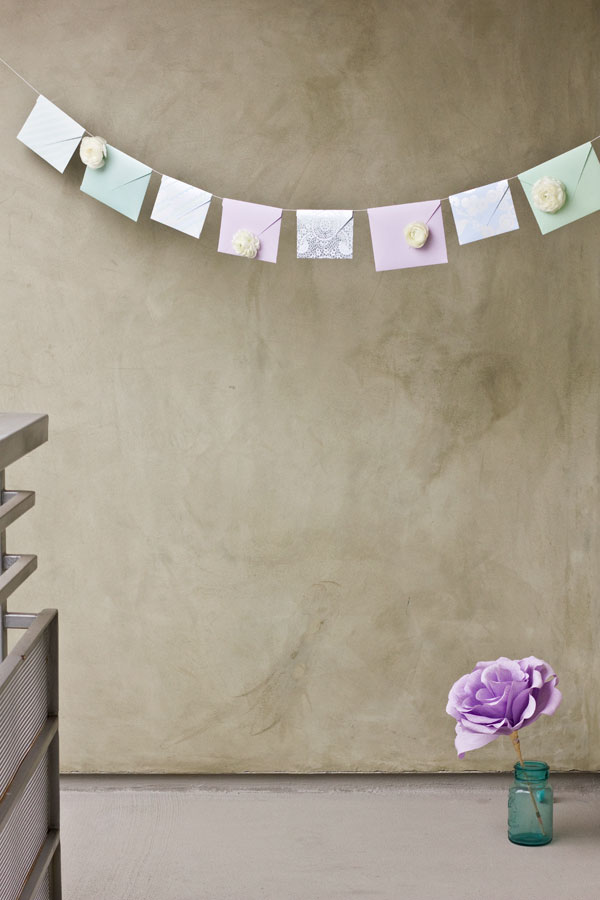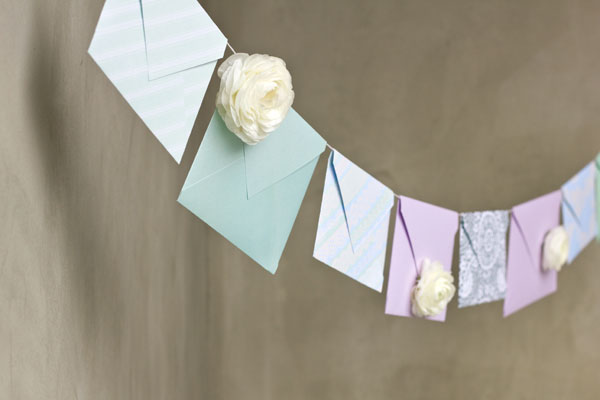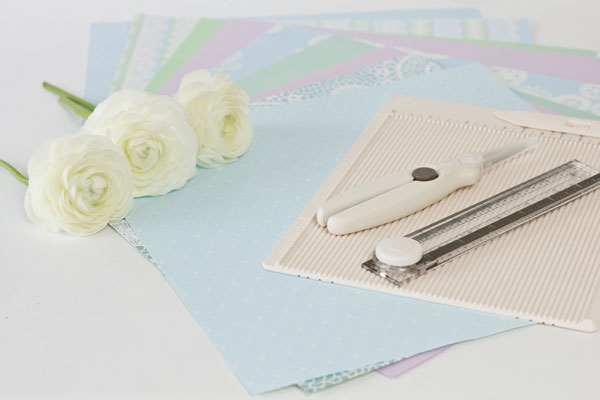 Scrapbook Paper or Cardstock
Martha Stewart Crafts Mini Scoring Board
*
Fresh Flowers (I used white ranunculus!)
Twine
Scissors (They sent along these spring loaded scissors in the box and they were the sharpest scissors I've ever worked with. Awesome!)
Ruler
Hot Glue
Love notes, confetti and other small items for filling
*If you aren't able to purchase the scoring board, you can make the garland with pre-made envelopes. There are also plenty of tutorials for making envelopes from scratch online. Here's one!)
To make my envelopes, I used three of the four sizes you can make with the envelope guide on the back of the scoring board. Start by cutting your cardstock to the designated size square, lined it up and scored it on the designated lines. Then I cut out the small triangles, as indicated, to form the envelope flaps.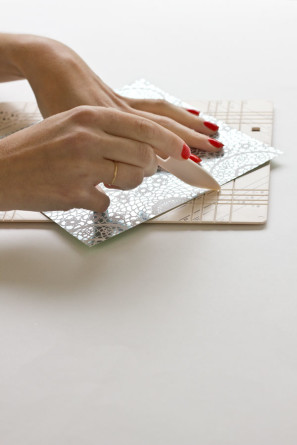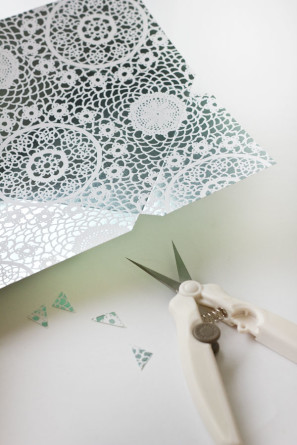 I didn't want the bottom flap of my envelope to have a point, so I just snipped that off. Then I ran a glue stick along the two sides of the bottom flap and folded it up to form the envelope!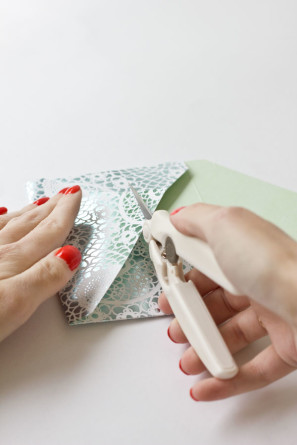 Woo! If you also want to make matching cards you can easily do so with the other side of the scoring board.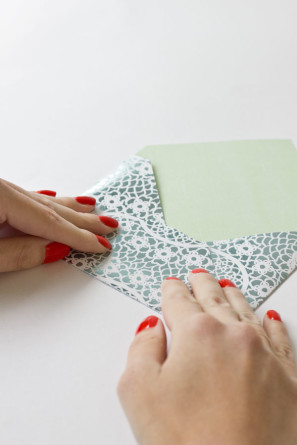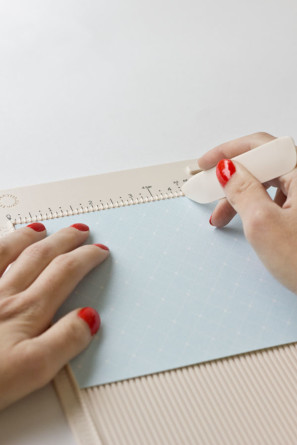 Now, fill up all of your envelopes! Add some confetti, have everyone in the family write a little love note or give little tokens mom can use when she needs a day off from a normal task!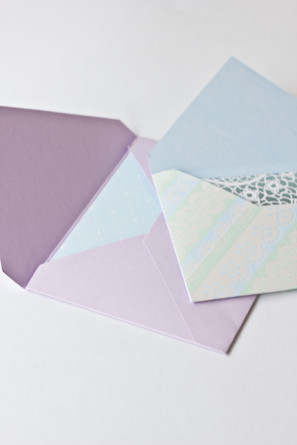 Then prep your flowers by snipping them off at the stem, just before the bloom. Add hot glue to the back of each flower and attach to your envelopes as desired.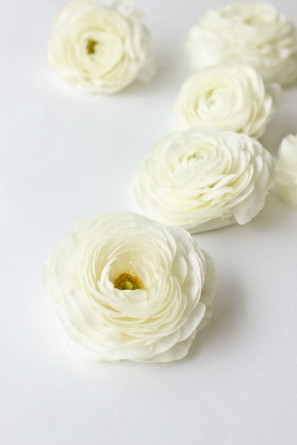 To finish up, close each envelope over top a piece of twine, securing with tape. And that's it!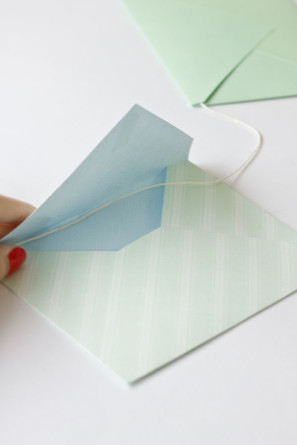 Hang up your garland on Mother's Day and let Mom read her special notes and be showered with confetti throughout the day!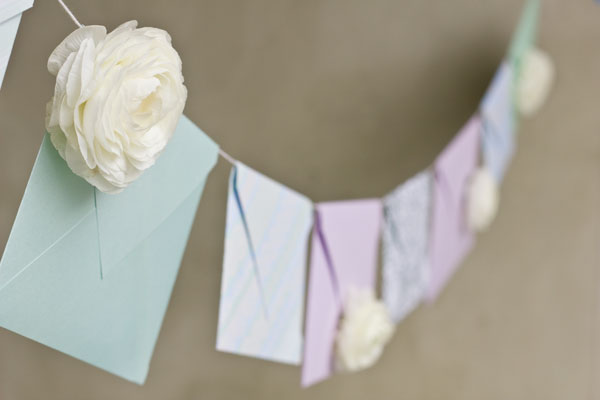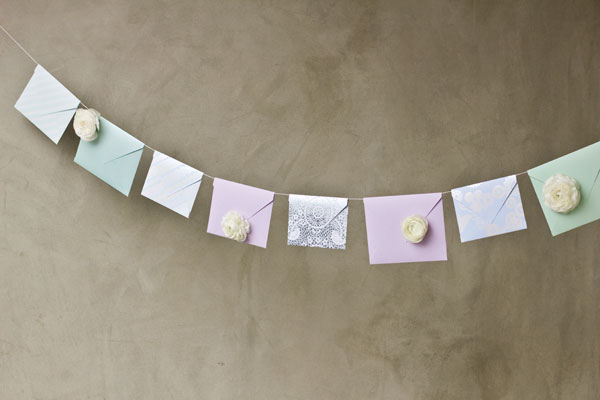 Remember, you can prep everything in advance and just add the flowers the morning of Mother's Day so they look nice and fresh! These would also be great for baby or bridal showers, and birthdays. Have party guests slip a special note into the envelopes for the guest of honor to read!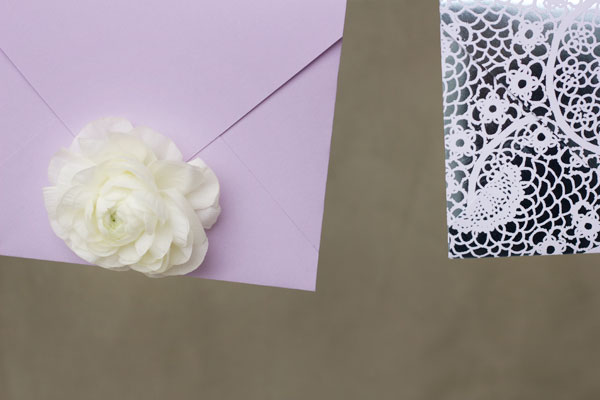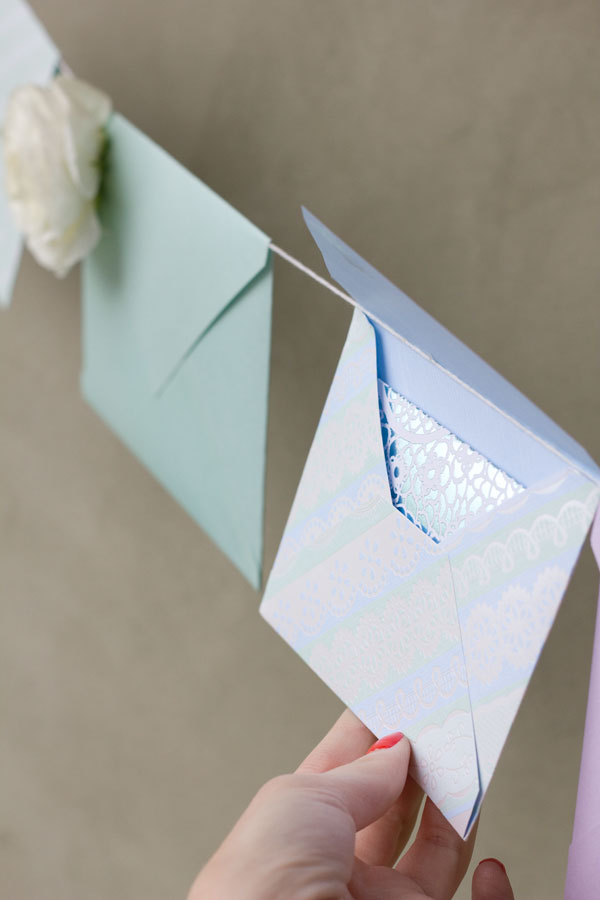 All Photos by Studio DIY
If mom lives far, you can make this garland, sans flowers, or use a paper variety instead! Do you have any fun DIY plans for celebrating Mom this year??
To see the entire Garden Party series, click here! And for more DIYs all around, head this way!