Today's DIY project is sponsored by Baba Souk.
It's time for the next installment of my little Garden Party series! When Stephanie of Baba Souk, a stunningly curated online shop filled with the works of independent designers and craftspeople, sent along these gorgeous, emerald floral gift tags for me to craft with, I had so many ideas. But when I was shopping that flower market again and saw those white anemones (Can anyone resist those? Because I sure can't.) I knew these guys were meant for this series! These fresh flower gift tags are perfect for Mother's Day gifts, bridal shower packaging and really just anyone that appreciates a little floral touch on any and everything! Let's do this!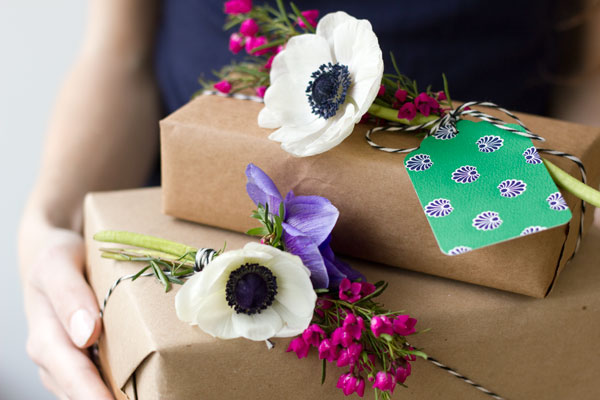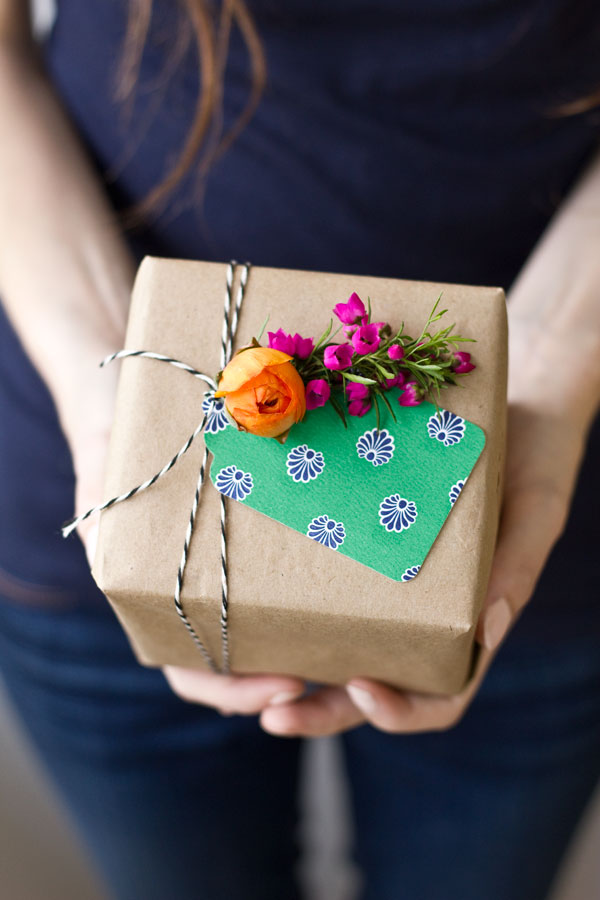 I just can't get over the color of these gift tags! And I love that they use navy instead of black, so refreshing. You can also get this print in postcard form. Those are the schnaziest postcards I've ever seen!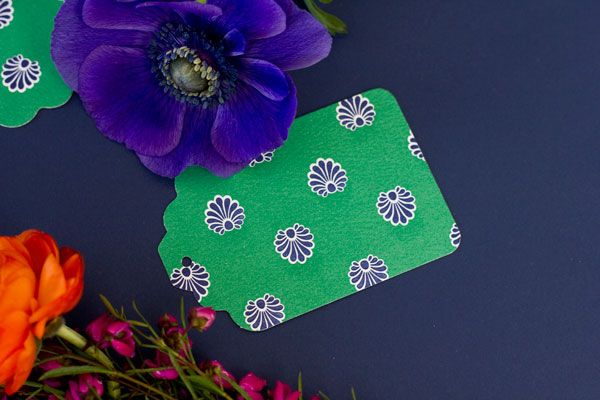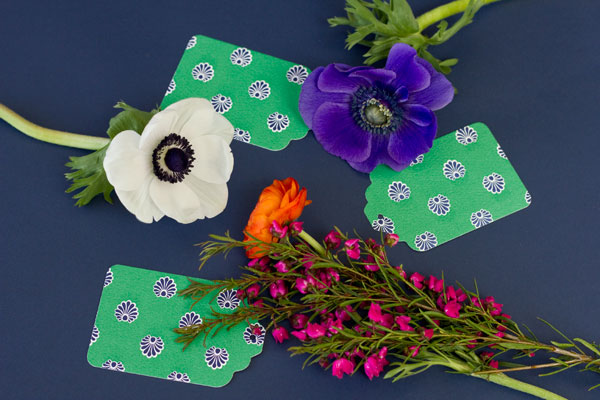 Floral Gift Tags from Baba Souk
A Variety of Fresh Flowers (I used Ranunculus, Anemones and Boronia)*
Twine
Hot Glue or Floral Adhesive
I created two different styles of these fresh flower gift tags and used them a few different ways. Here's a little breakdown of how I made each one. But first, just take some time to stare at your beautiful flowers…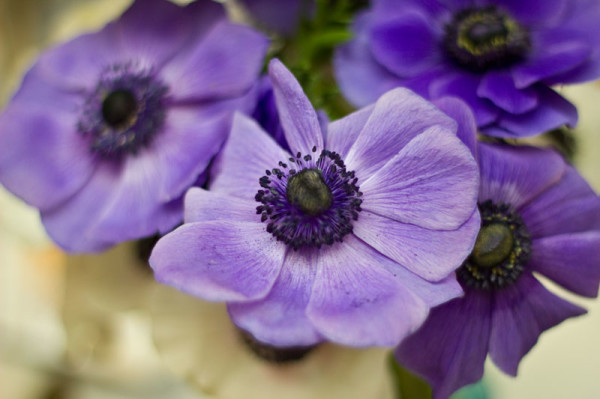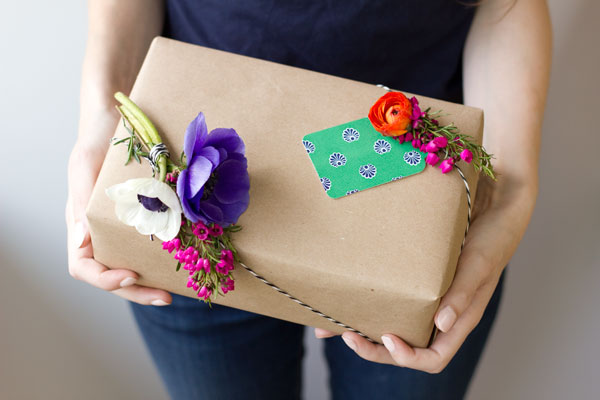 Once you're done staring, gather your most perfect blooms and let's go to town!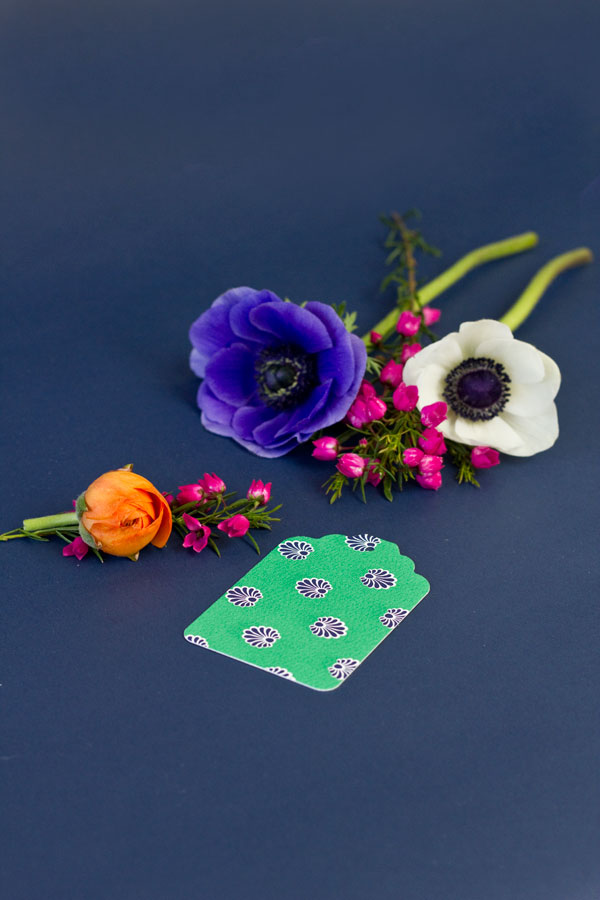 For the mini bouquets, I gathered a few blooms and cut the stems to the size I wanted. Then I took a long piece of twine and wrapped it around and around the stems, several times, until the bouquet was sturdy and secure. Then I tied a double knot and left excess twine hanging off for tying to the package later.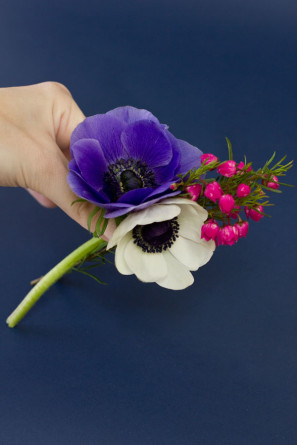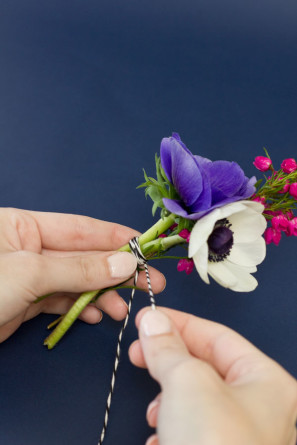 For the floral tags, I used a small piece of boronia and a sweet little ranunculus, and trimmed most of the stem off. I placed a dot of hot glue on the tag to glue on the boronia and then a dot of hot glue on the back of the ranunculus and glued it on top. Play around with your flowers and those methods as they'll vary based on your floral choices. There are just so many fun options!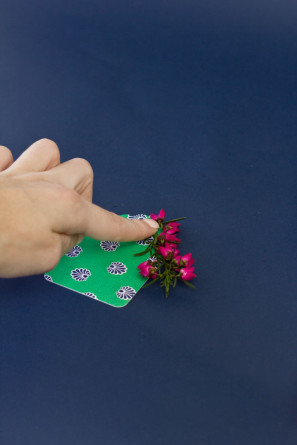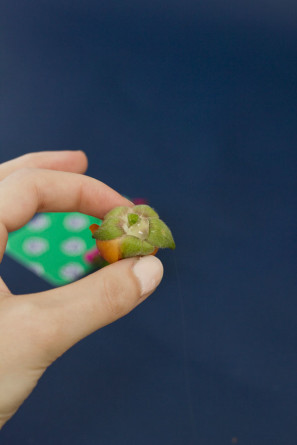 Once your flowers are set, slip a piece of twine through the hole in the gift tag and tie.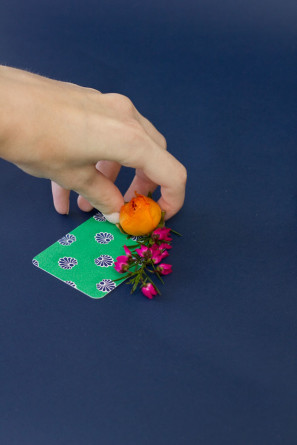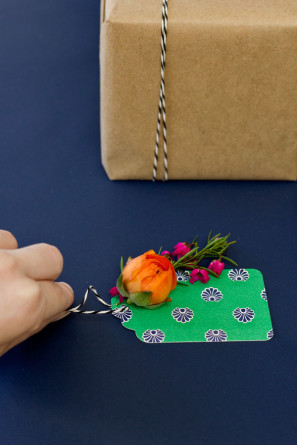 To attach to the package, tie your excess twine from your bouquet around another piece of twine wrapped around the package. Do the same with the twine on your gift tags. Yes, it really is that easy!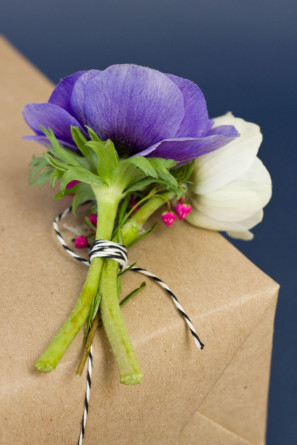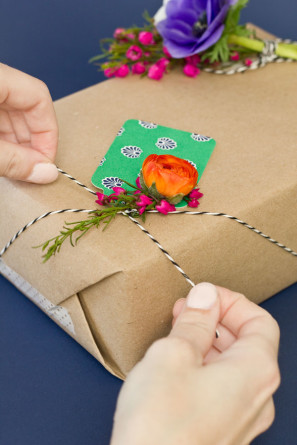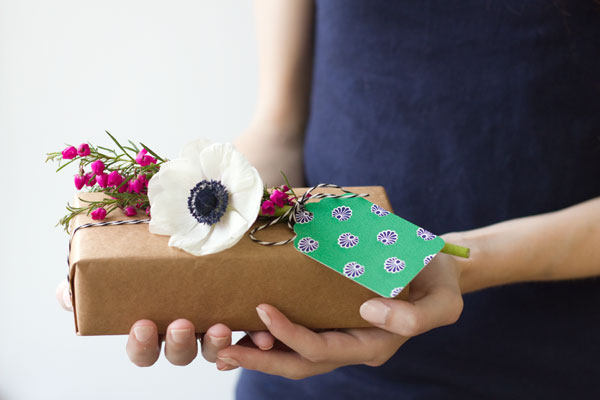 To make the mini bouquet gift tags, I used the same method as above, but slipped the gift tag over the end of the twine and tied a knot. Attach to the package the same way as above!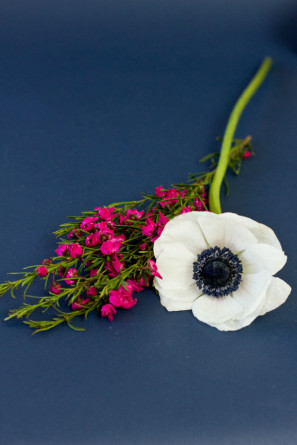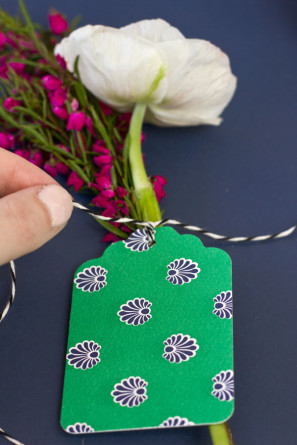 I probably wouldn't even want to open the package if I got one with fresh flowers all over it! Don't you agree!?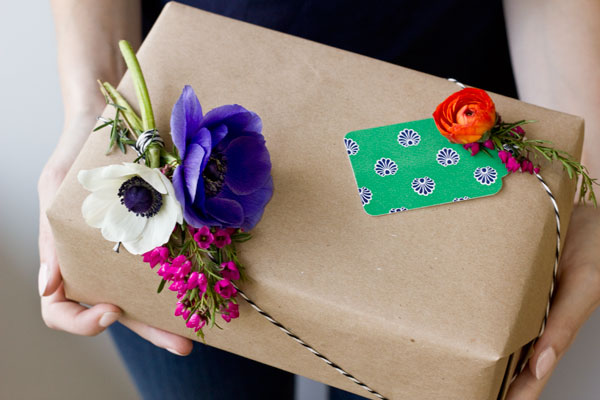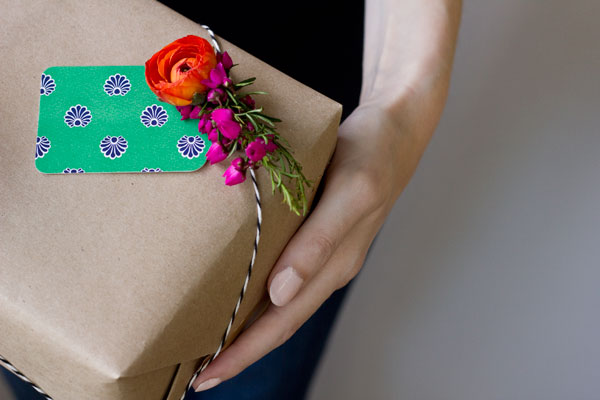 The bouquets can be slipped off and popped in a bud vase to keep, too! That's what we call a win, win, folks.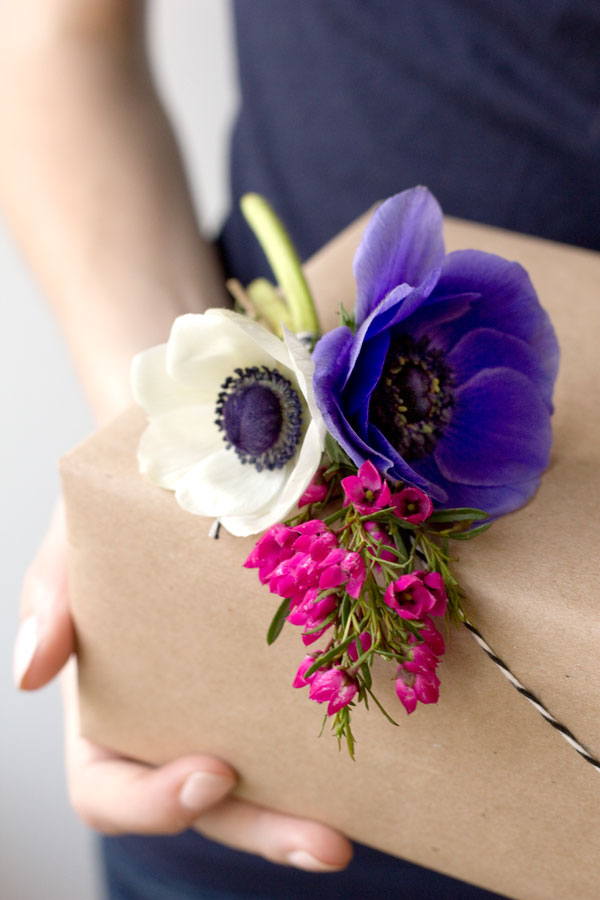 All Photos by Studio DIY
To buy these pretty gift tags and get your flower craft on, head right here. And be sure to check out all of Baba Souk's gorgeous products here. (I'm eying some of these gold polka dot vases for myself!)
*Disclaimer: Since these flowers of course won't last forever, (their lifespan will depend on the various blooms used and their freshness), be sure to leave them in water and create your gift tags close to when you'll be giving the gift. If you make the mini bouquets, instruct the recipient to snip off the flowers and pop them in a small vase, then save the tag as a little keepsake!
To see the entire Garden Party series, click here! And for more DIYs all around, head this way!
This DIY project is sponsored by Baba Souk. All content and opinions are that of my own! Thank you for supporting the sponsors that keep the Studio DIY party going! Read more about my editorial policies here.