I'm so excited to invite you to my own little Garden Party, a new springy series here on Studio DIY! But first I need to make a confession. Flowers totally intimidate me. I'm embarrassed to admit that considering I used to work in the wedding industry, and even worked for a floral designer (On the biz side!) but I always feel like I'm going to break them, destroy them, or just make the ugliest bouquet of all time. Hey, we're keeping it real here. But last week my friend Brittni of Papernstitch was in town and we hit up the flower market (with Ms. Chelsea too!) for a project of hers. While I watched her work with the flowers all day, I decided it was time to face my fears, but in my own party-way. And here we have it! I won't be making bouquets or centerpieces, but I will be showing you how to incorporate fresh flowers into some super fun party projects! First up, these DIY fresh flower party hats! Eeee!!!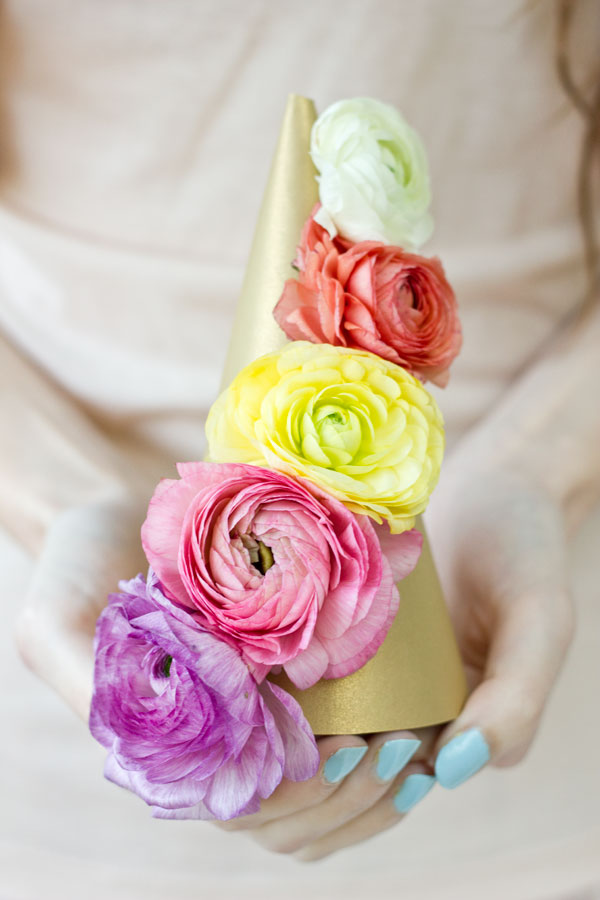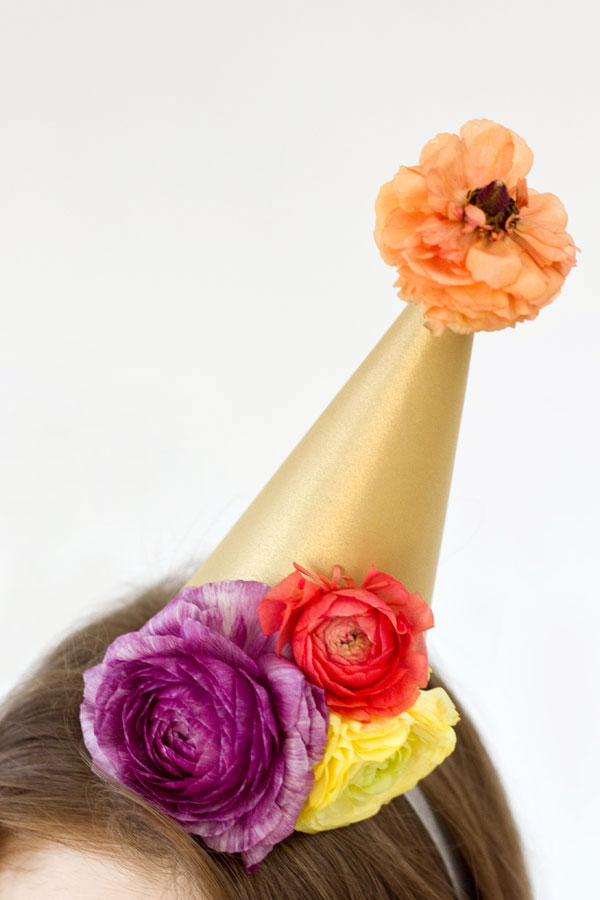 Goodness, I had SO much fun making these hats!! Consider my fears CONQUERED. (Just don't ask me to make a bouquet…) Making these hats would be an amazing bridal shower activity! HOW FUN, RIGHT!? Gather a bunch of flowers and let people craft away! AH!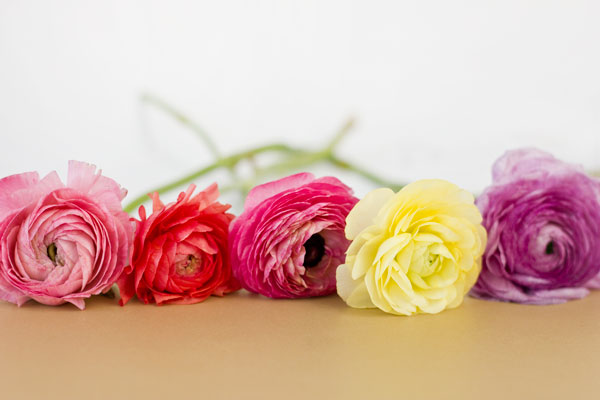 Fresh Flowers (I used ranunculus and they worked perfectly, but feel free to experiment!)*
Cardstock
Party Hat Template (Use any one you like, this one is super basic, but there's tons on the Internet to choose from!)
Scissors
Glue or Tape
Hot Glue or Floral Adhesive
(I used hot glue for this project, but I hear floral adhesive is great for these kinds of things!)
Cut your party hat template out of your cardstock and glue or tape together into a cone shape.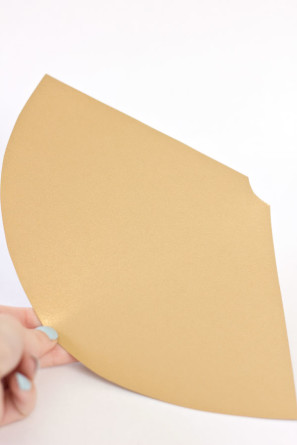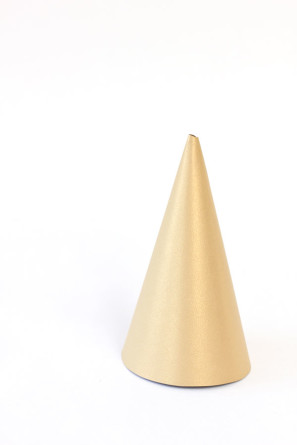 Pick out your blooms! Before I cut mine off the stems, I eyeballed my designs on the hat to see what looked best. Once you have that figured out, cut the stems, very close to the blooms. To adhere each flower, use a dot of hot glue, placed on the center of the back of the flower, right over the remaining bit of stem.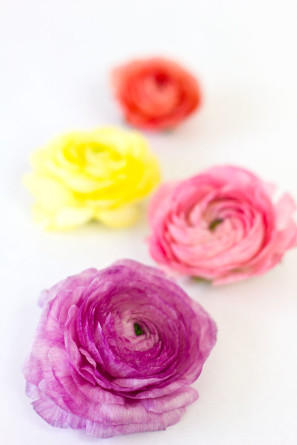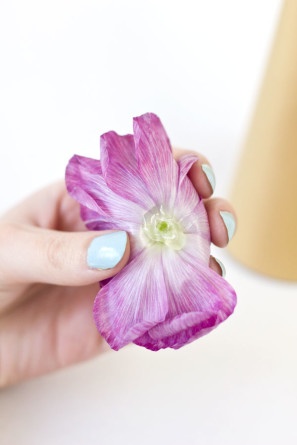 Carefully but firmly adhere your flowers, one by one to your hat. For this first hat, I glued a cluster of three to the bottom of the hat.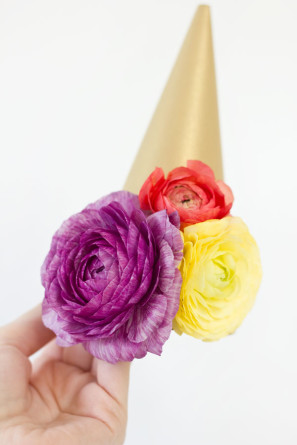 Then I wanted to jazz up the top a bit, so I cut another flower, leaving about a two-inch stem, and stuck it through the small opening in the top of my party hat. The next photo is hard to see, but to tie the hat, I just added a piece of sheer ribbon to each side.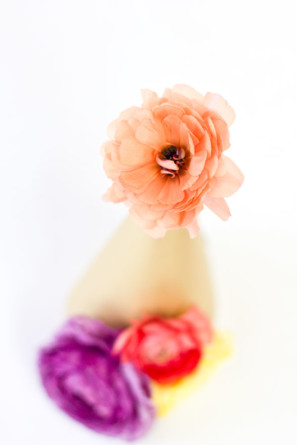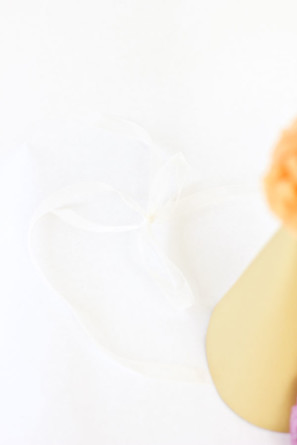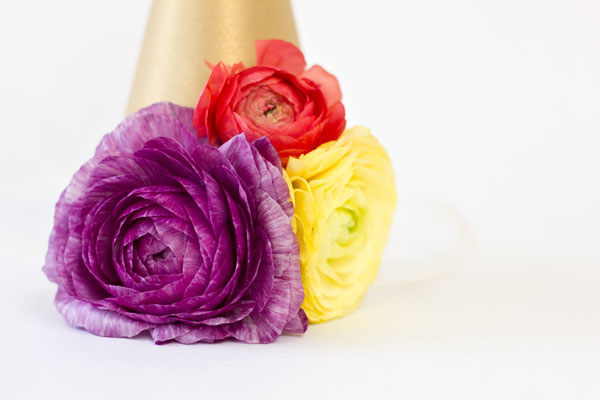 For the cascading flowers, I used the same technique but went from the bottom to top in a single, curved line.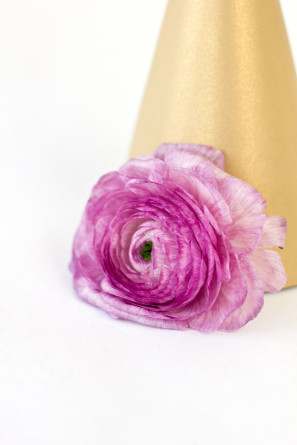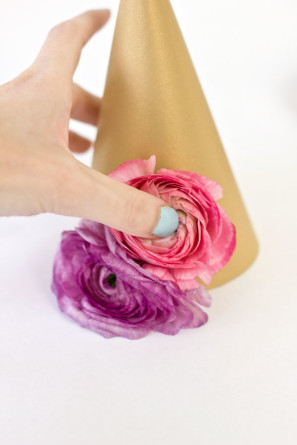 Voilà!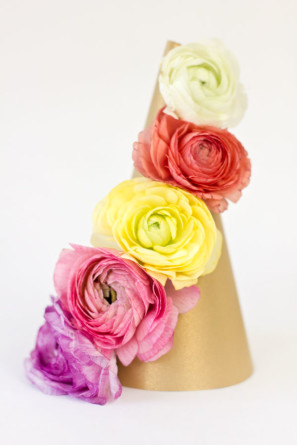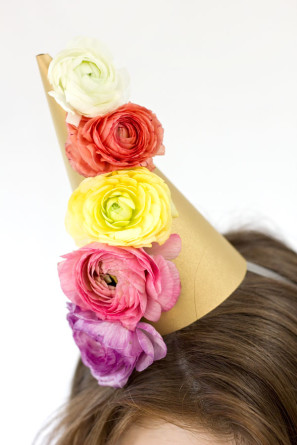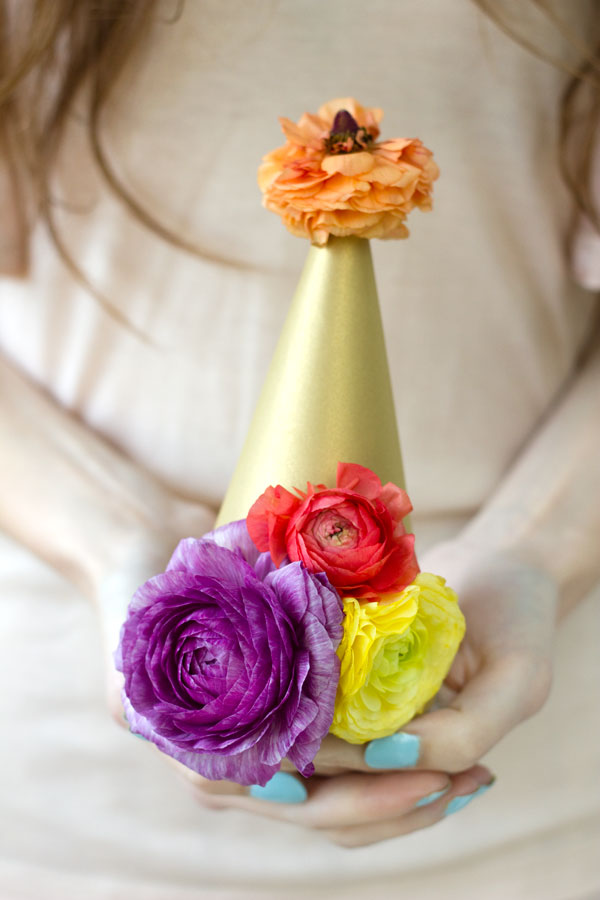 All Photos by Studio DIY
Shout out to Britt for helping me face my fears! Anyone else intimidated by flowers? Tell me I'm not alone! I hope I can help you guys get your floral craftin' on too!
*Disclaimer: No, these party hats won't last forever! Mine lasted for several hours, but how long yours last will depend on how fresh your flowers are to begin with and the type of bloom you choose. Keep your flowers in water as long as possible and make your party hats the day of your party, not the night before!
To see the entire Garden Party series, click here! And for more DIYs all around, head this way!