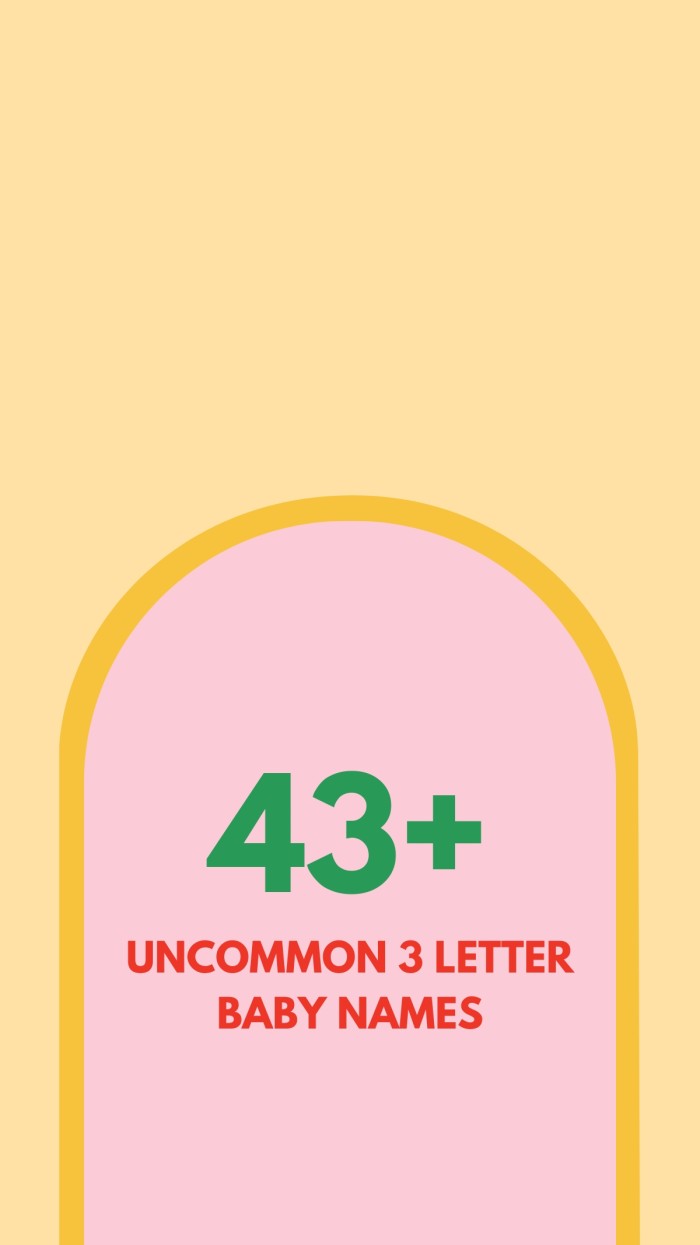 Your new little one is unique, so why not have a name to match? Uncommon short baby names are a great opportunity to give your child a name that is fun and creative but one that also stands out from the crowd. 3 letter names can represent a shortened version of a beloved family member or treasured friend's name. Or they can be considered if you are just looking for one that will be easy to pronounce, remember and write.
All of these 3 letter names are great as first names but they can also be used as middle names. Either way, they are cute and catchy, so there's no need for a nickname because are as easy and fun as they come!
These short baby names span the whole alphabet, so there is sure to be a name on one of these lists that will match your baby's sibling's name or what you have in mind for your new addition to the family!
3 Letter Baby Names: A-J
Many of these 3 letter names are beloved classics like Art, Bea, and Eva, but there are also modern favorites like Cia, Jax, and Jet. They are short and sweet but still have a lot of unique qualities to them!
Ada
Ama
Art
Bea
Bee
Bex
Cal
Caz
Cia
Dax
Dot
Dru
Ema
Emi
Era
Eva
Fia
Gio
Gus
Hal
Ike
Ira
Ivo
Jae
Jax
Jet
3 Letter Baby Name Ideas: K-Z
These names take inspiration from old family classics as well as nature. They are creative and simple but full of personality and meaning. These 3 letter baby names give the feeling of adventure and uniqueness and are not as likely to be heard on the schoolyard playground!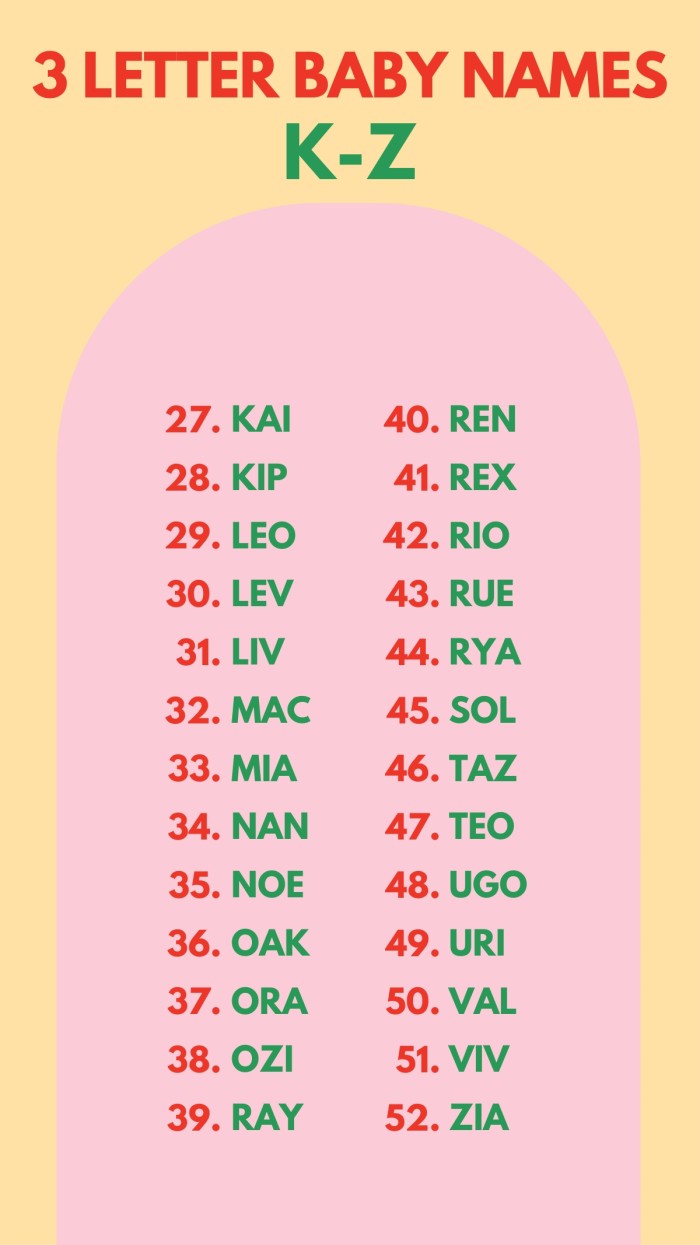 Kai
Kip
Leo
Lev
Liv
Mac
Mia
Nan
Neo
Noe
Oak
Oka
Ora
Ozi
Ray
Ren
Rex
Rio
Rue
Rya
Sol
Taz
Teo
Ugo
Uri
Val
Viv
Zia
More Short Baby Name Ideas
Consider one of these uncommon baby names as a first name or as an easy middle name to pair with a longer first name. These 3 letter names are short and sweet and totally not mainstream!