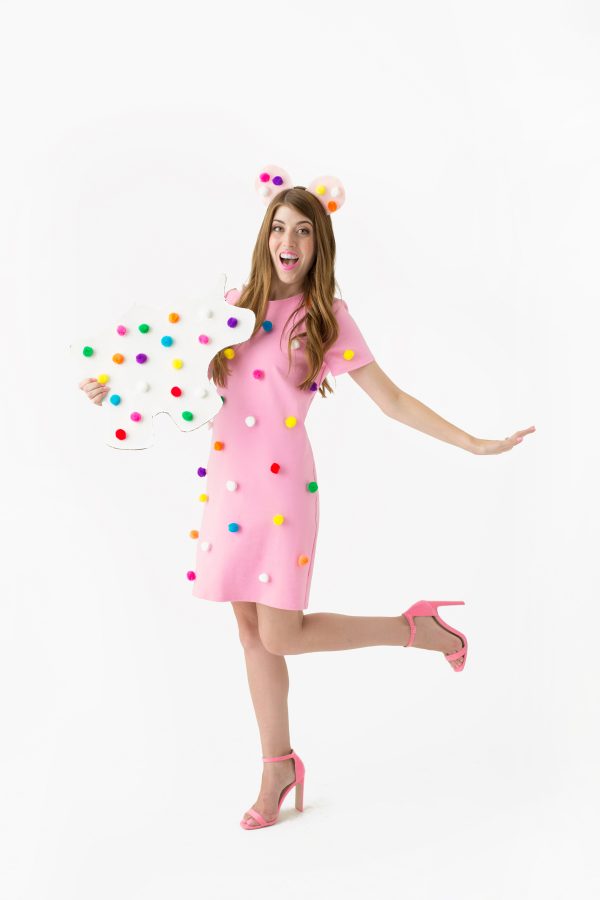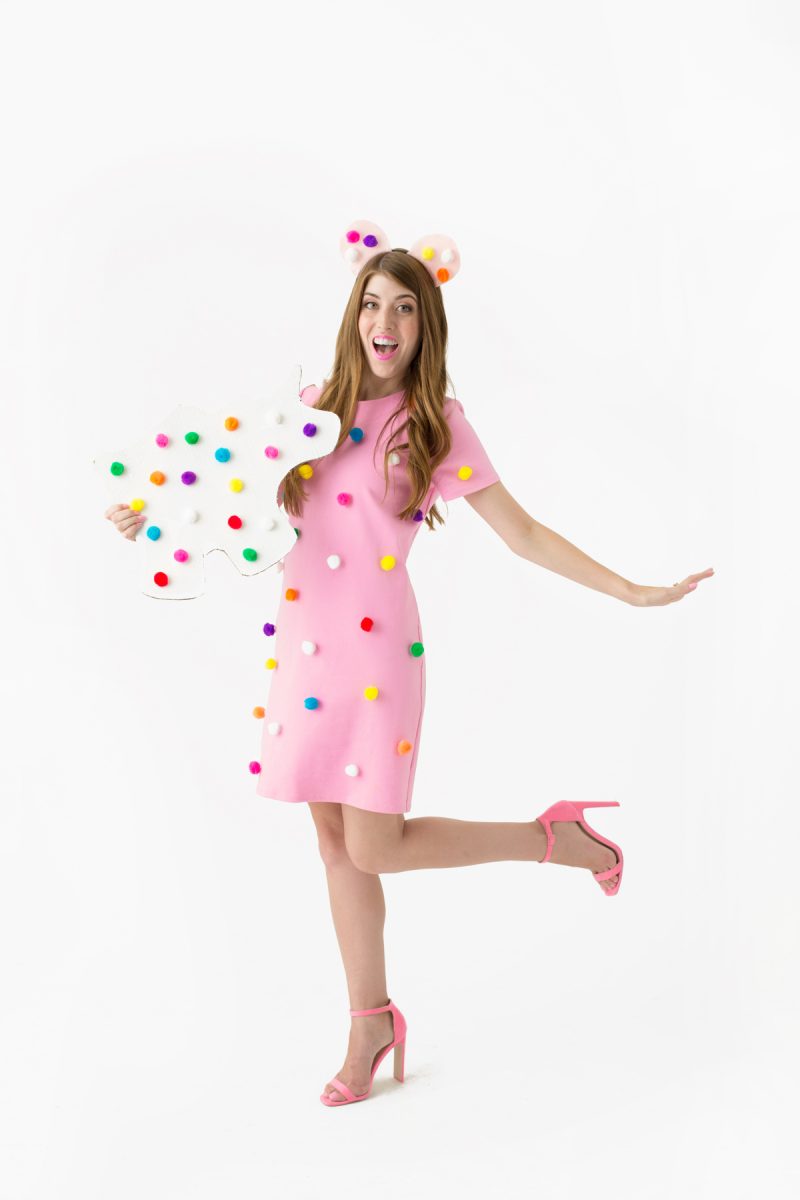 After we made the little frosted animal cookie to top our fro-yo costume last year, I jotted down "frosted animal cookie costume?" on my running list for future Halloweens. And THEN we got to meet a couple readers who tagged their animal cookie costume with #studiodiyincostume and THEN those darn cookies become THE "it" dessert of 2016. And, well, it's all to say.. we KNEW a DIY frosted animal cookie costume officially needed to happen.
I'm super excited about how simple this one is. Dress + pom pom sprinkles + felt and a headband and BAM! That is IT!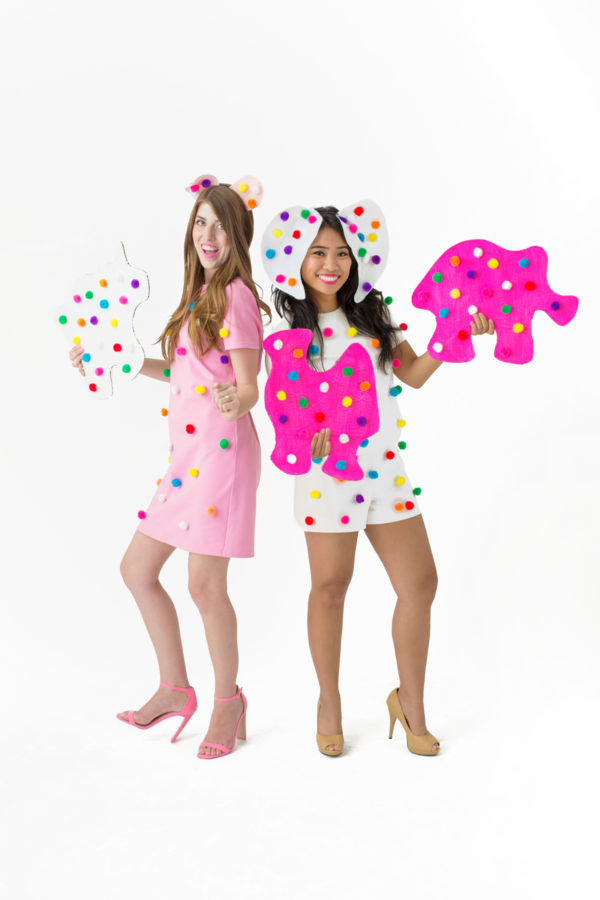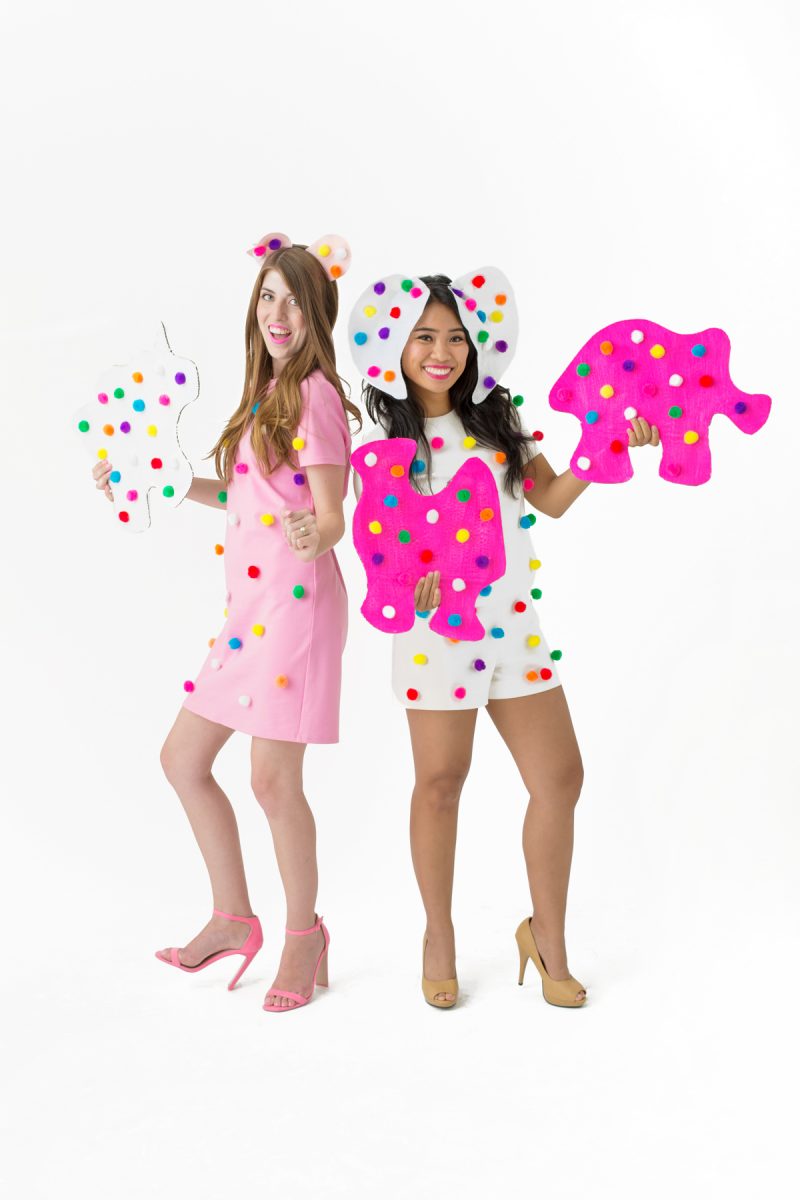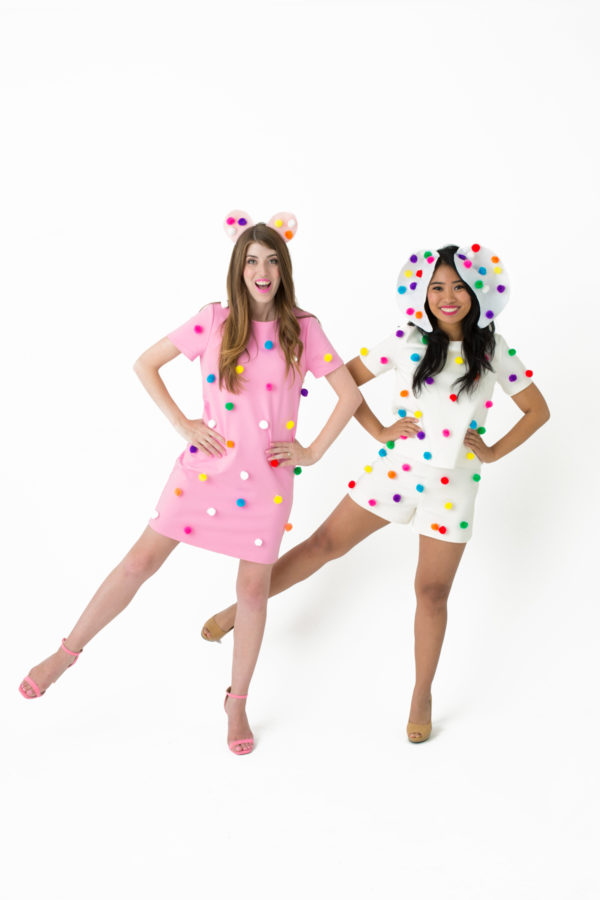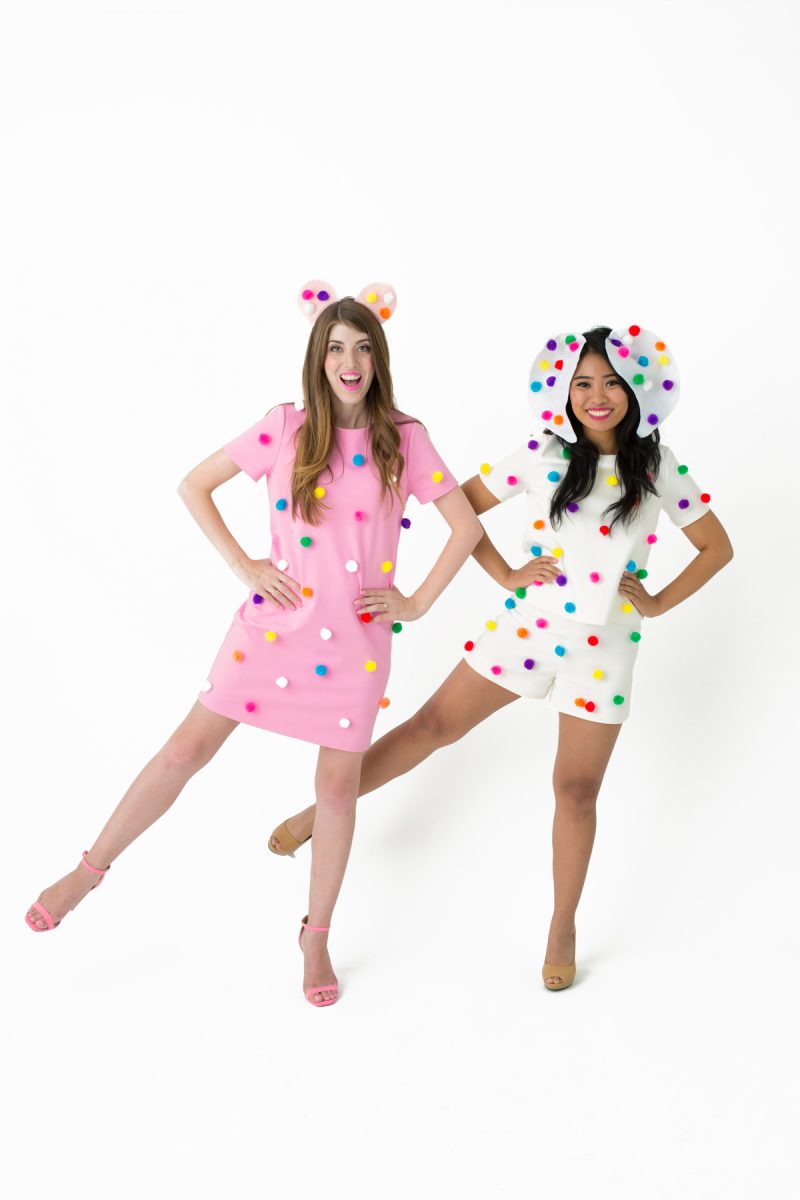 DIY Frosted Animal Cookie Costume
Total Time: One Hour
Supplies
Pink Dress
Pom Pom Sprinkles
Pink Felt
Thin Plastic Headband
Hot Glue Gun
Scissors
Directions
1. For small ears (like the bear ears shown the video) cut four ear shapes out of felt. (You'll double them up to help the ears stand up straight) For elephant ears, just cut two shapes!
2. Glue the ear shapes in pairs.
3. Attach one half of the adhesive velcro dots to the back of the pom poms, and place the other halves on the ear. Attach the pom poms using the velcro.
4. Wrap the bottom of each ear around the plastic headband and hot glue in place.
5. Attach the rest of your pom poms to the pink dress using the same velcro method.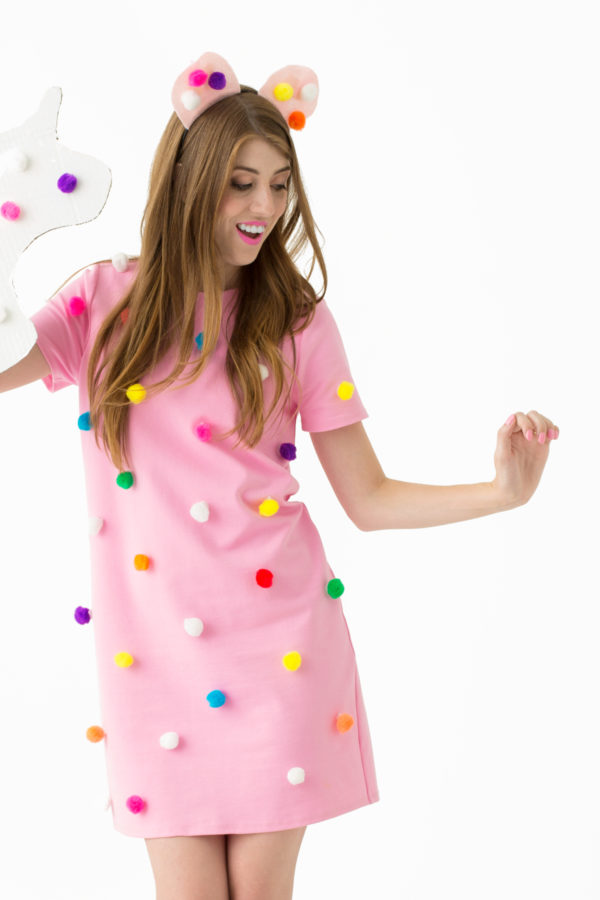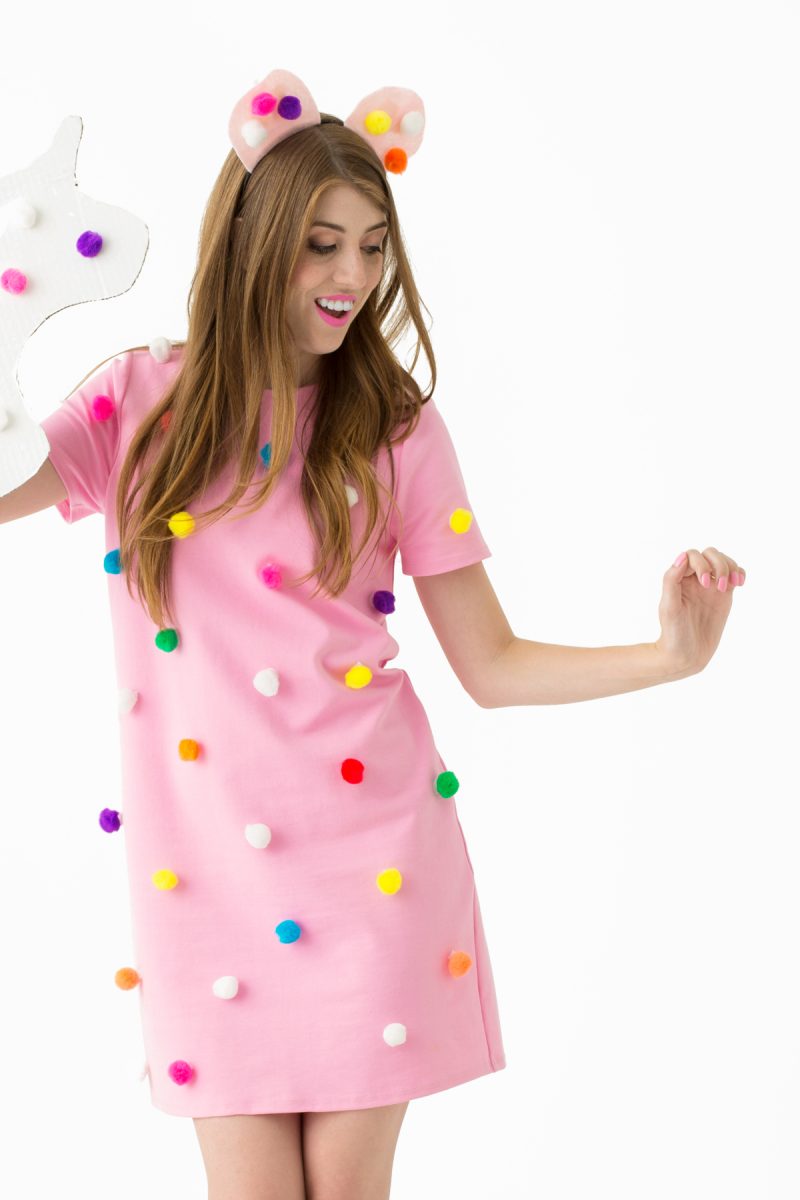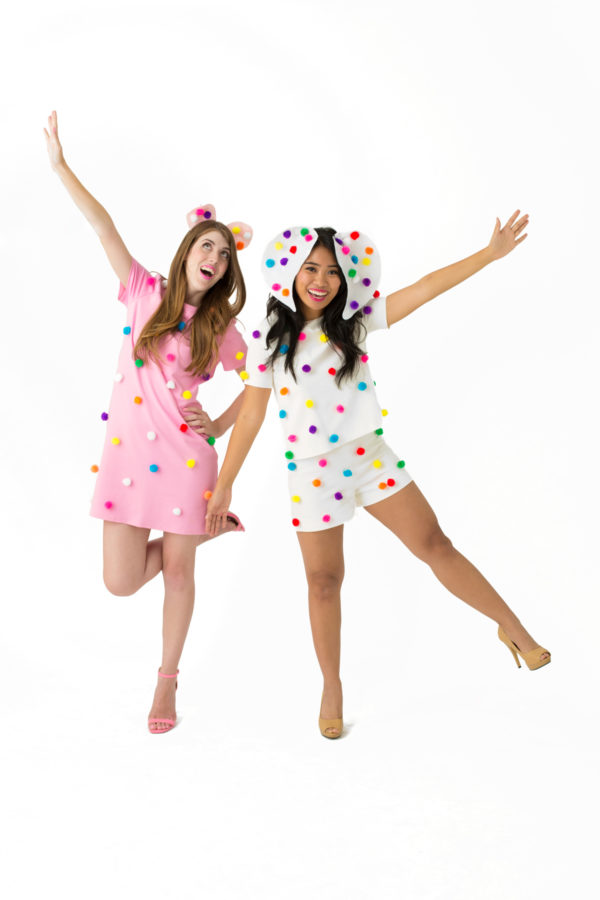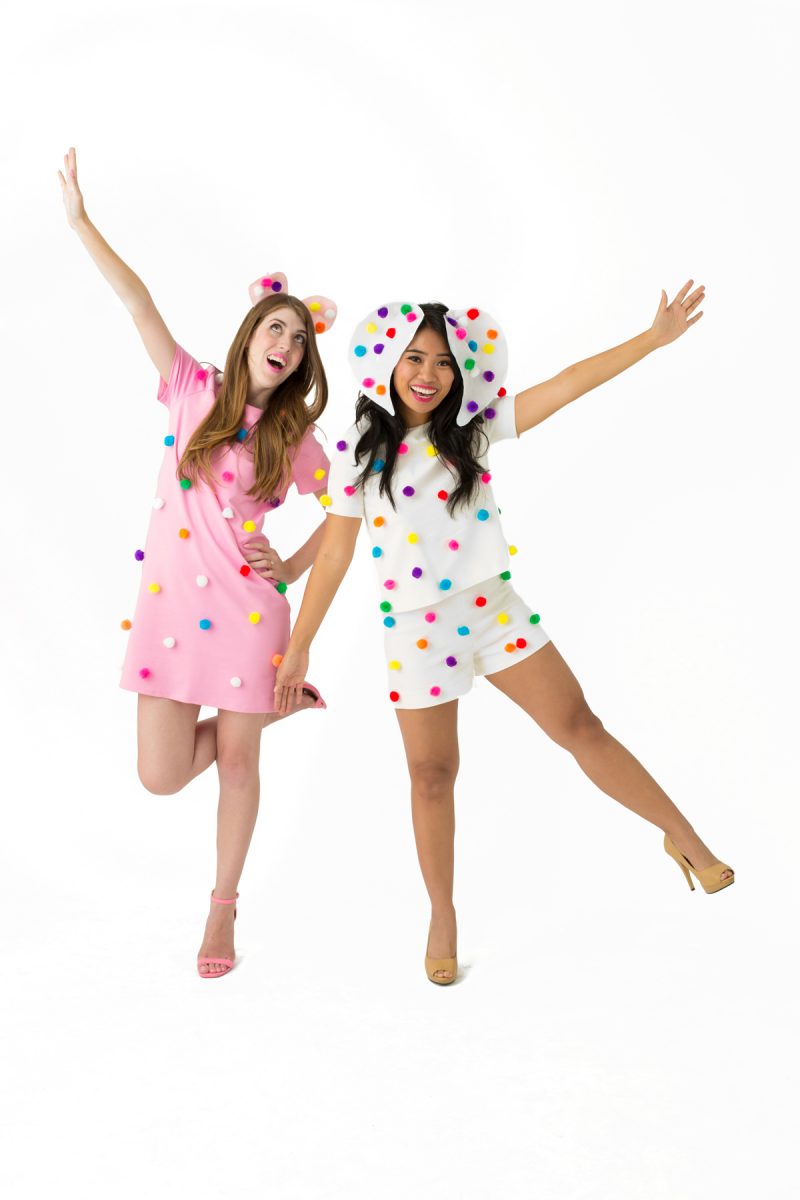 Photos by Jeff Mindell
This makes a great group costume, because you can all be different animals! You can also carry around a bag of the cookies and eat them all night, which should sell you on this idea immediately. 😉
Remember, if you make a Studio DIY costume, be sure to share it on Instagram with #studiodiyincostume so we can feature it on the blog!!