Summer unofficially ended yesterday, and while I love me some fall flavors and temperatures, I am sad to see the season go. One summer favorite I know we can all keep going long into the autumn months is picnicking! I decided to throw a little rooftop picnic for Jeff and myself before we finally populated our deck with furniture (We got an outdoor daybed!) and luckily, I needed a little picnic blanket for Blognic (LA Bloggers, are you coming!?) too, so it was the perfect time for a DIY! I love the idea of using a painter's canvas (it's waterproof!) for the project (Bri did an amazing one right here!) so I tried my hand at some stenciling and my new favorite colors for fall: cobalt, poppy orange and copper. WAHOO!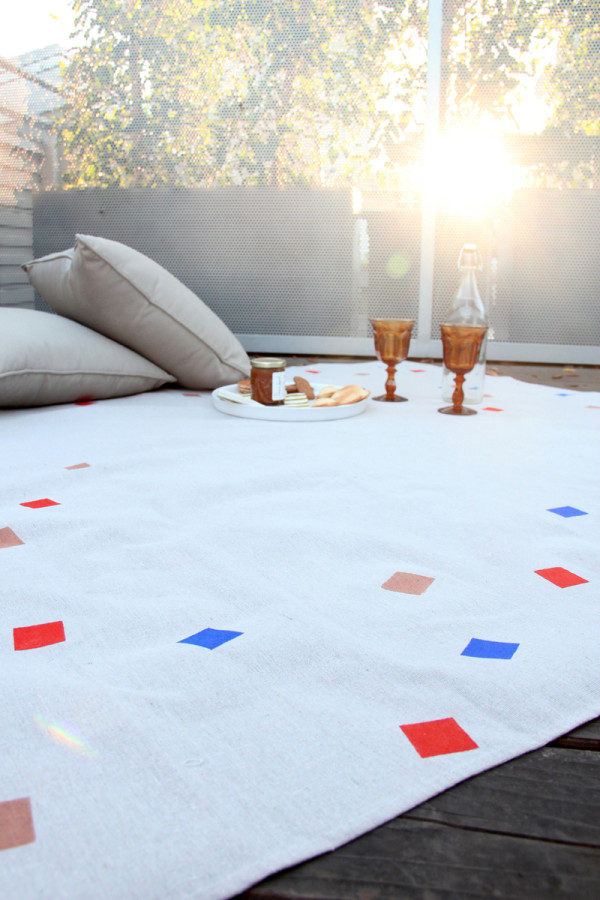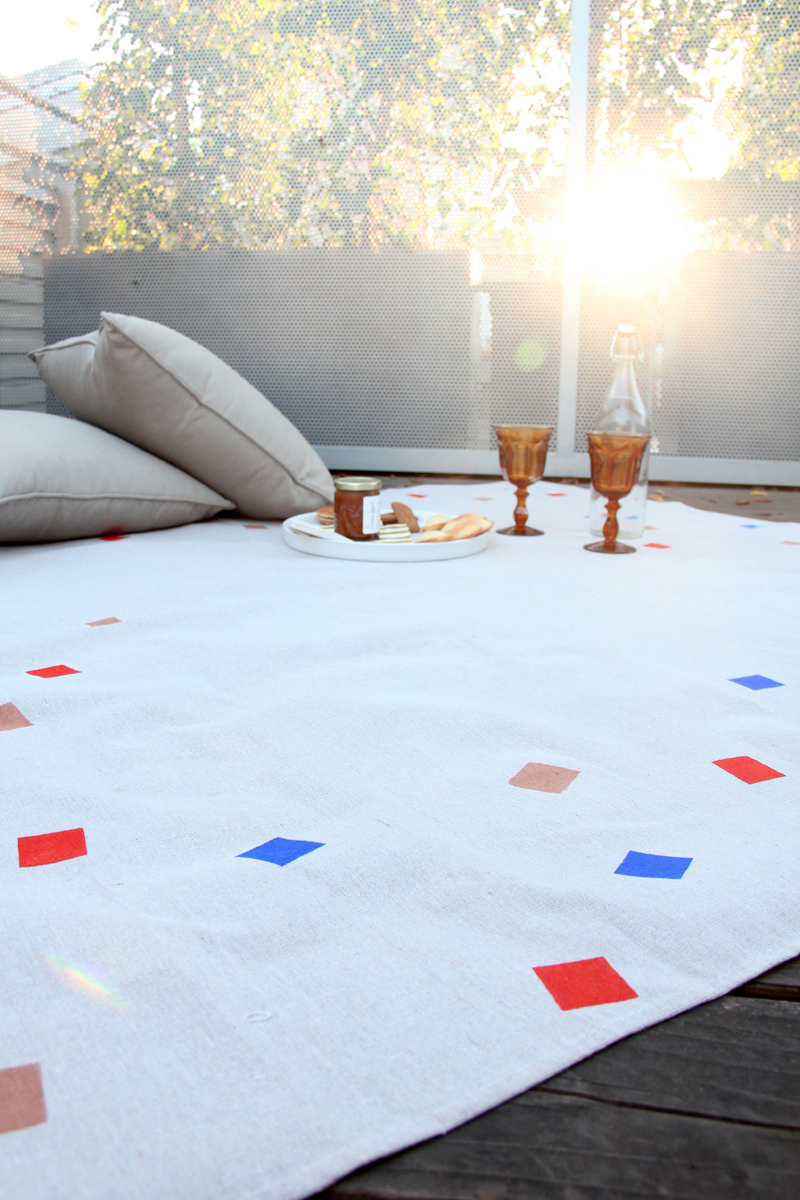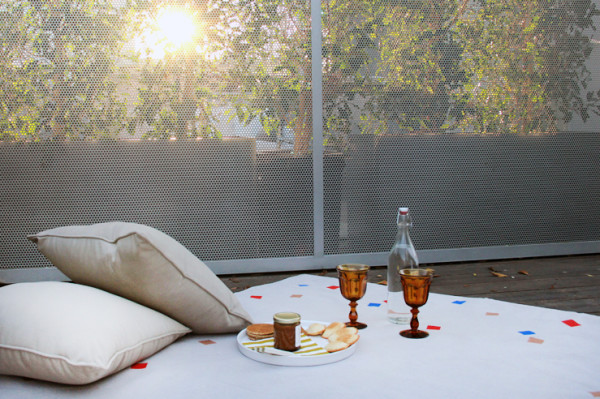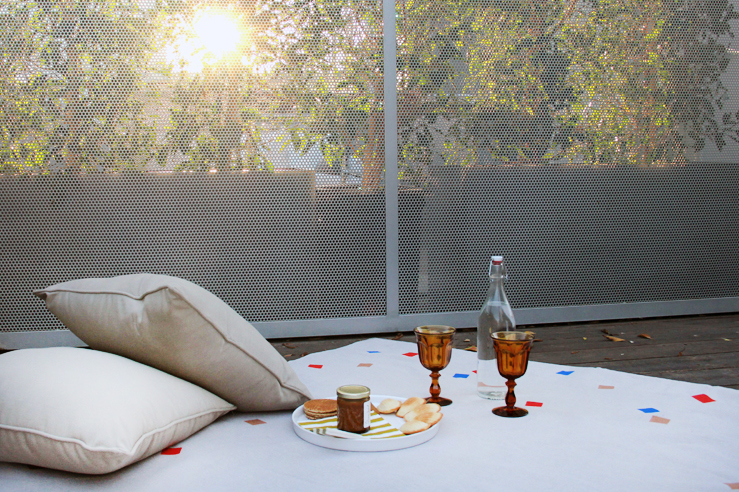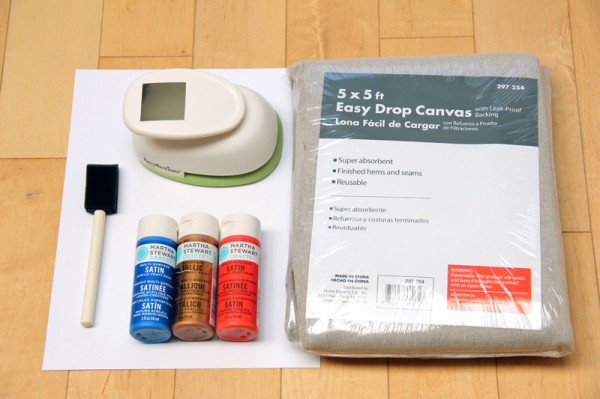 Supply List:
Painter's Drop Canvas with plastic backing
Square paper punch + cardstock OR square stencil
Paint brush or foam brush
Fabric Paint
Scissors (If making your own stencil like I did)
To Make:
Punch a bunch of squares in a few sheets of cardstock. Be sure to leave room in between each. Cut each out. I ended up using about four stencils per color.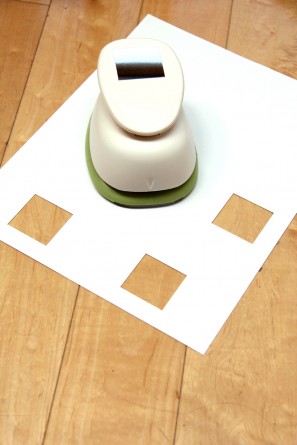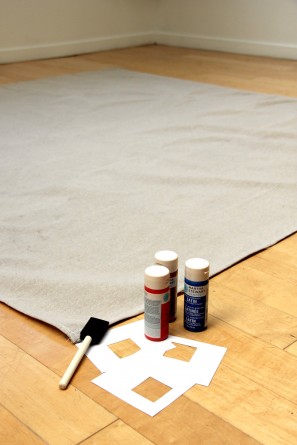 Lay your stencil down and paint over it, moving in a random pattern around the edge of the canvas.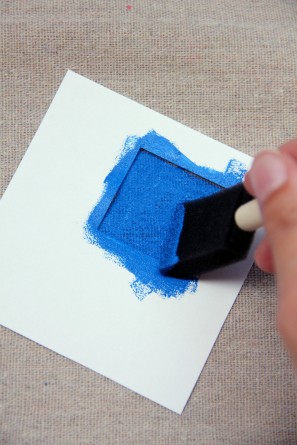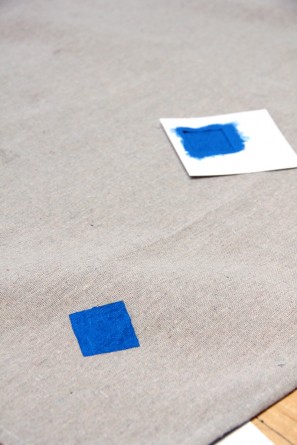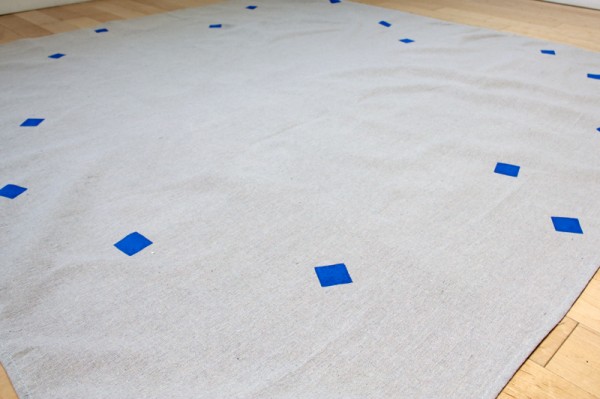 Repeat with your second color…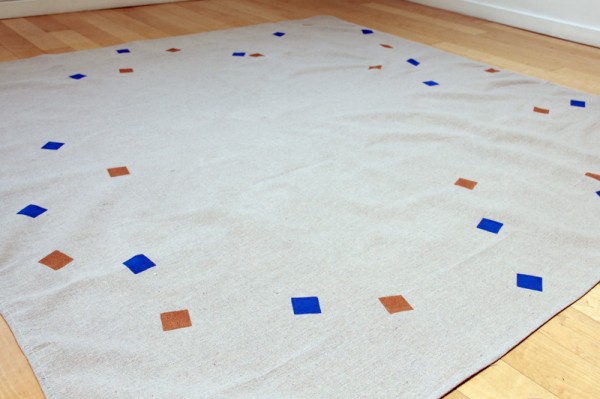 …and your third. And more, if you so please!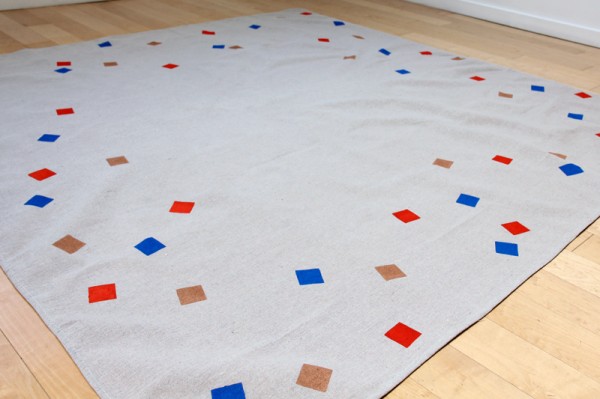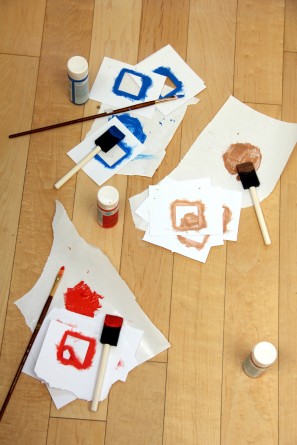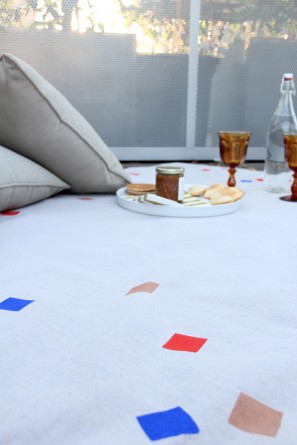 Picnic time!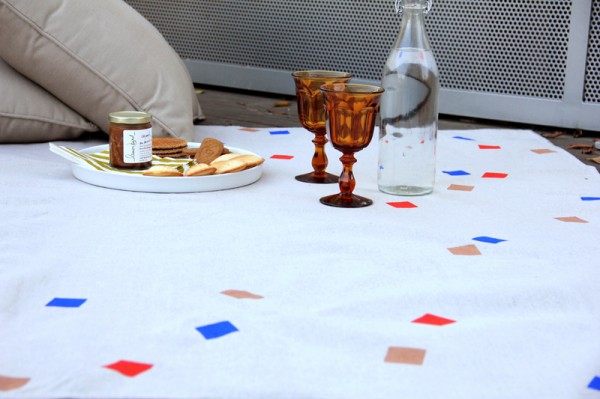 All Photos by Studio DIY
Looking for more DIY projects? Check out the full project gallery here!