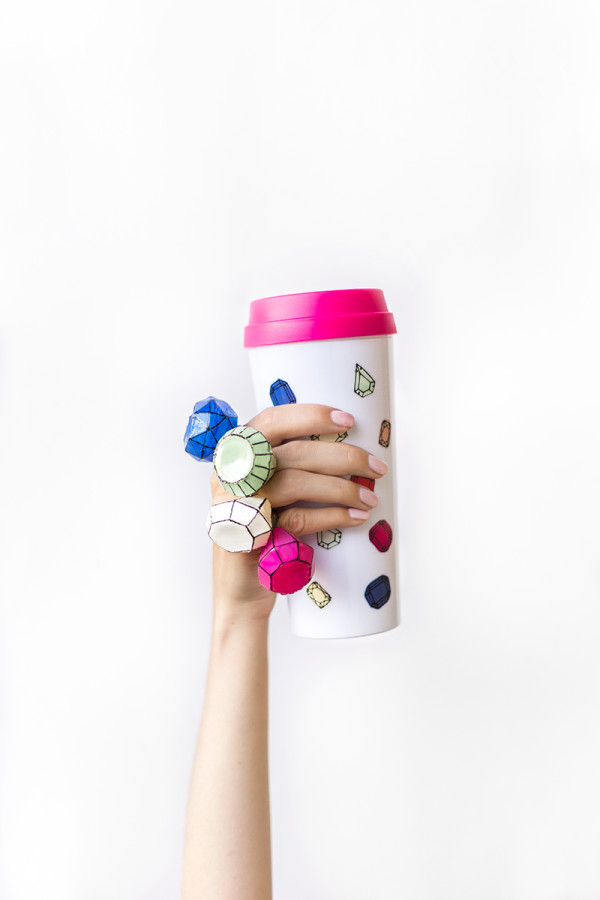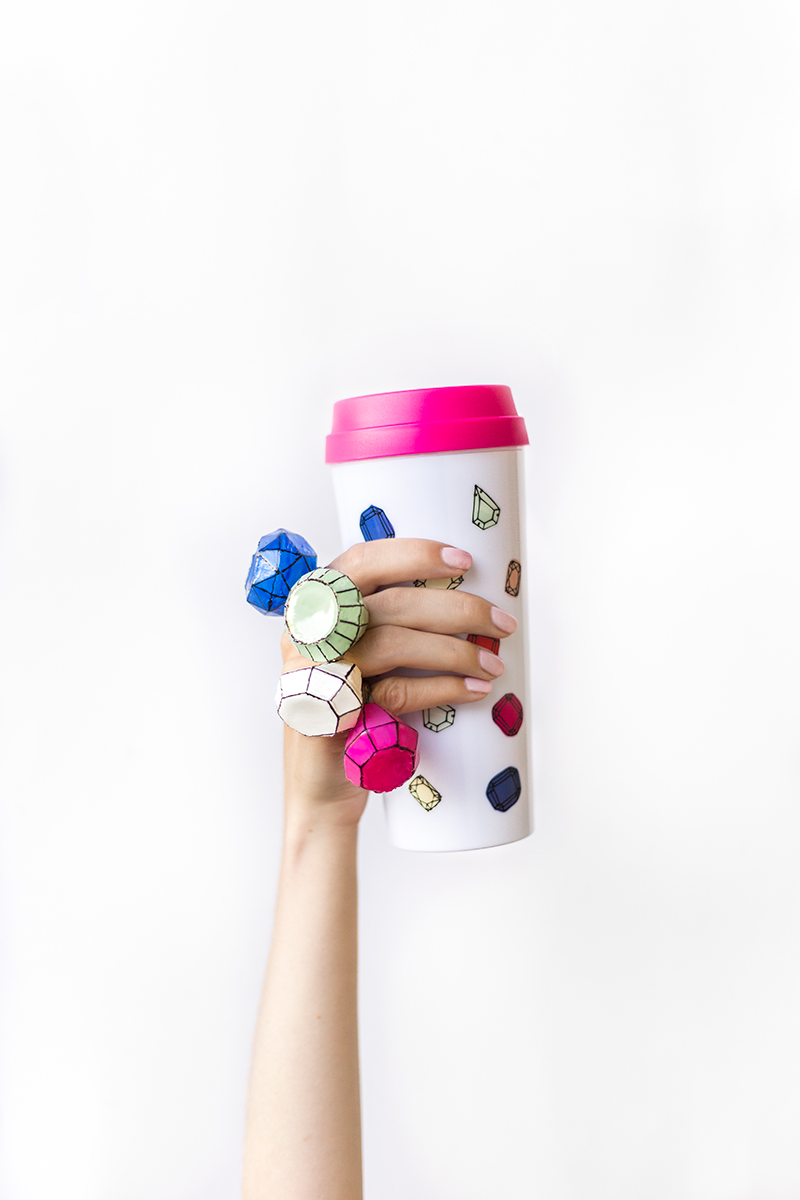 Oh just some gigantic gem rings. I've been sitting on this DIY for a few months now, ever since I found these ice cube molds and KNEW I had to make some big ol' rings. When ban.do sent me that gem-i-ifed mug, I knew I had to bust this one out. And wanna know what these bad boys are made out of? HOT GLUE! Yep, it's true. And now i want to make all the things with hot glue. All of 'em. But first, let's make some jewels.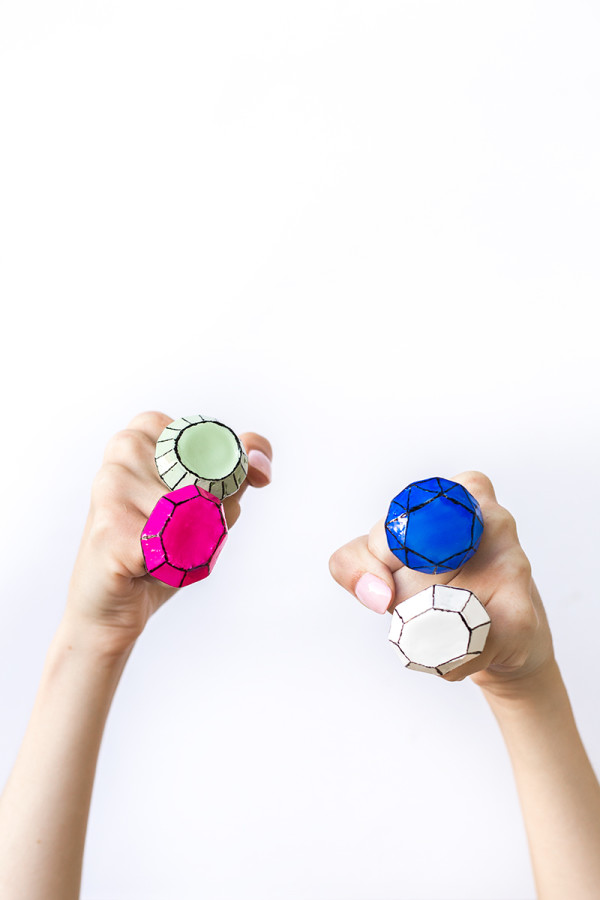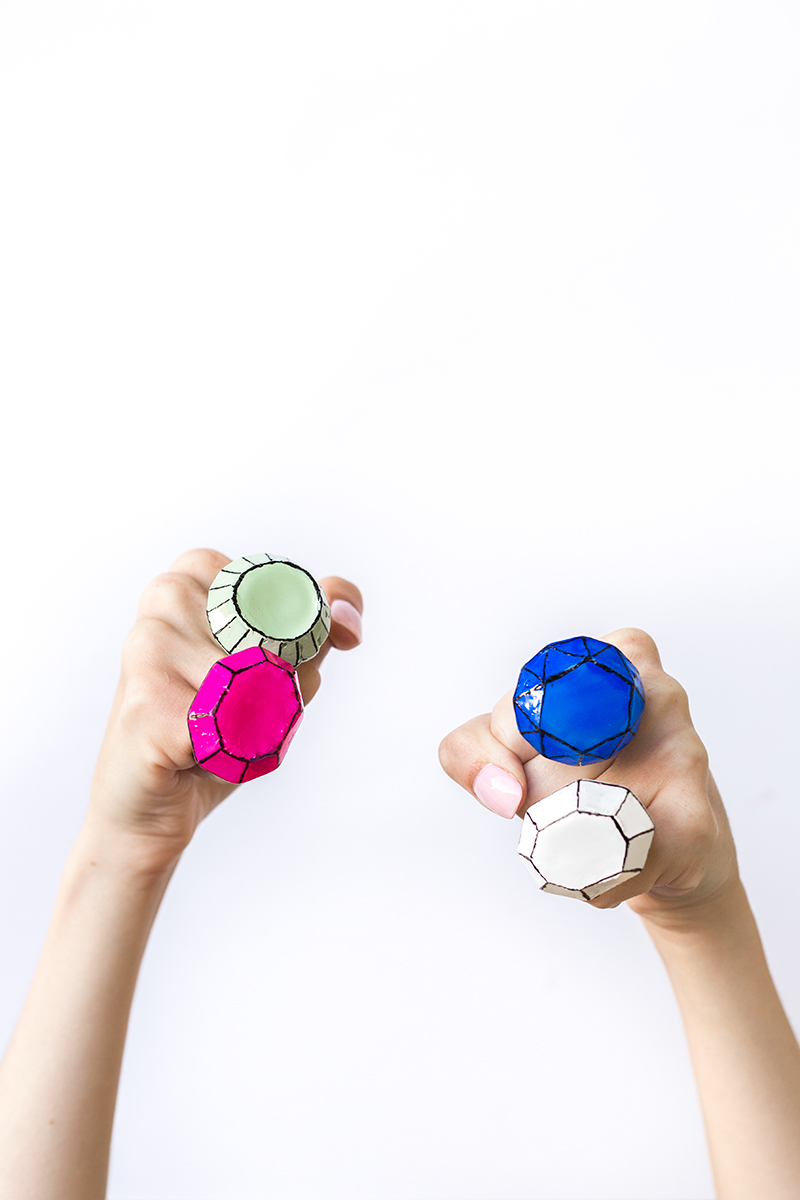 BAM!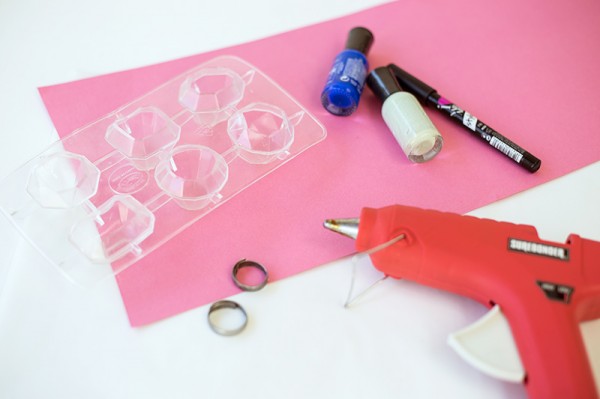 Gem Ice Molds
Pan, Water + A Freezer
Hot Glue
Nail Polish
Nail Art Pen (For outlining)
Ring Blanks
Butter Knife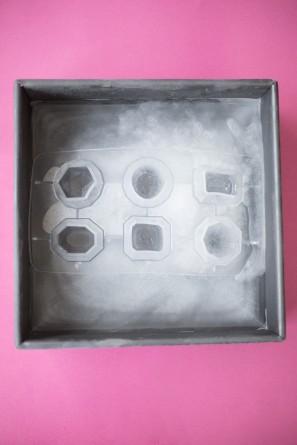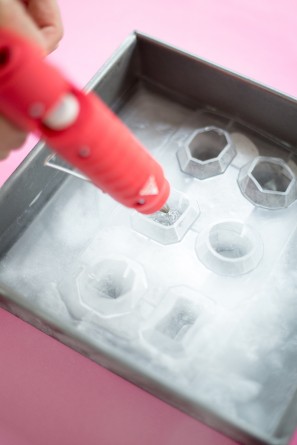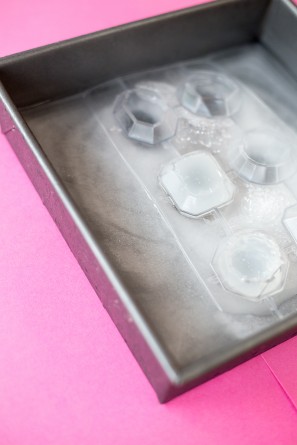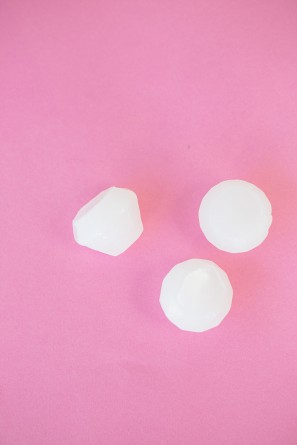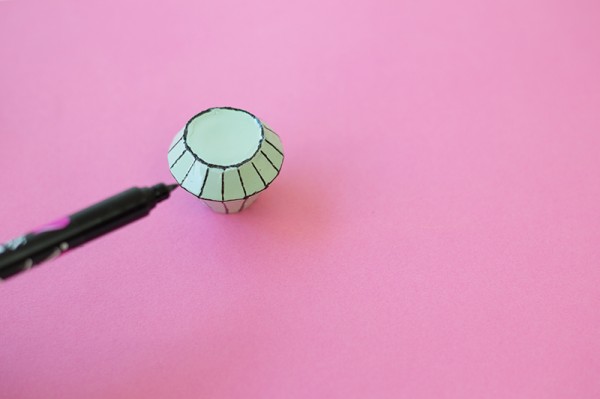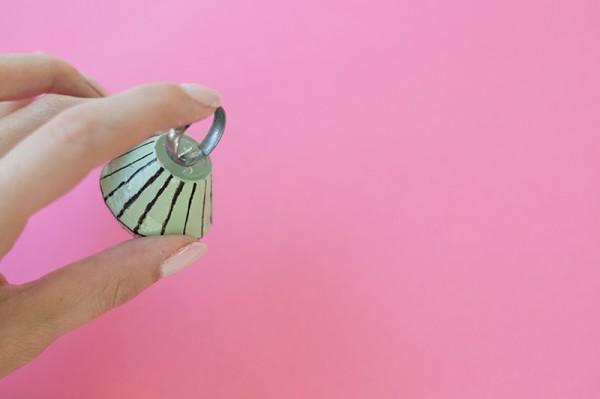 1. After several tests, I made the discovery that the molds needed to be supported before the hot glue went in, otherwise they didn't keep their shape. SO! First thing you need to do is place the mold in a pan and fill it with water up until you reach the flat part of the mold. Pop it in your freezer and let it freeze up!
2. Once frozen but before removing from the freezer, heat up your glue gun. When it's ready, remove the mold (still in the pan) from the freezer and set on a sturdy/solid surface. Fill the entire gem shape with hot glue. You need to work continuously. Do not pause, or the glue won't form a perfect gem! Keep Filling and filling, ensuring that the glue spills into all the corners of the mold and that it comes all the way to the top of the mold. I was using short glue sticks, and each gem took about one and a half sticks.
3. Place your mold back in the freezer and let the glue set up completely.
4. Once set, remove the pan from the freezer and remove the mold from the ice (you may have to wait for the ice to melt a bit to do this). You will probably need to use a butter knife around the top of the gem to loosen the silicone mold from the glue. Once you've done that, pop the gem out (it takes some finagling) and TADA!
5. Paint your gem using nail polish. You may need a few coats (letting them dry in between each) depending on your color. Do this in a well ventilated area. Those fumes are STRONG!
6. Use your nail art pen to draw over all the lines in your gem. It's hard to see them in the photos before doing this, but in real life you can see/feel them very easily.
7. I used hot glue (again!) to attach my gem to my ring. You can't just glue it on like normal though, that won't hold. (If you want to do htat, I recommend purchasing a jewelry/metal-safe glue) Instead, I ran the hot glue over the inside of the ring and onto both sides, basically sealing it in.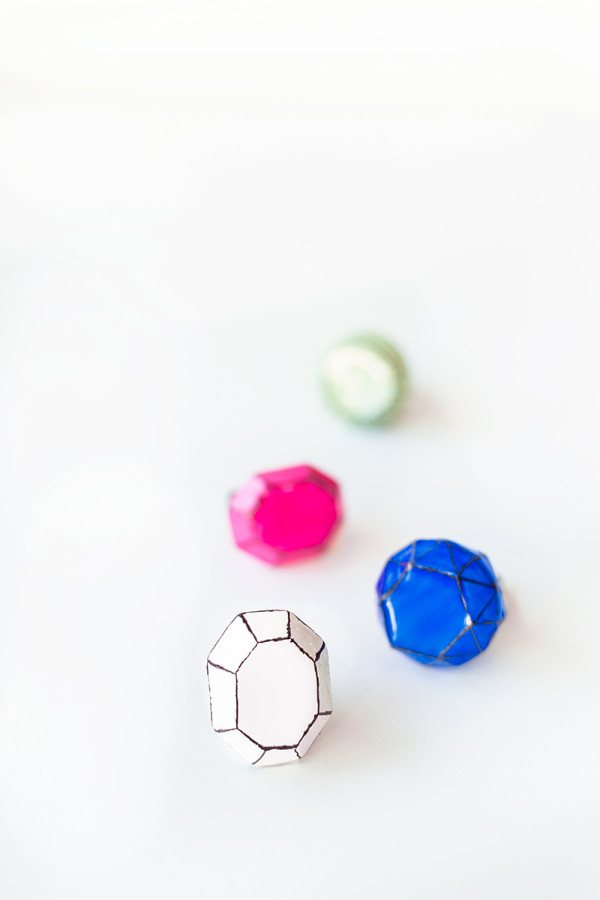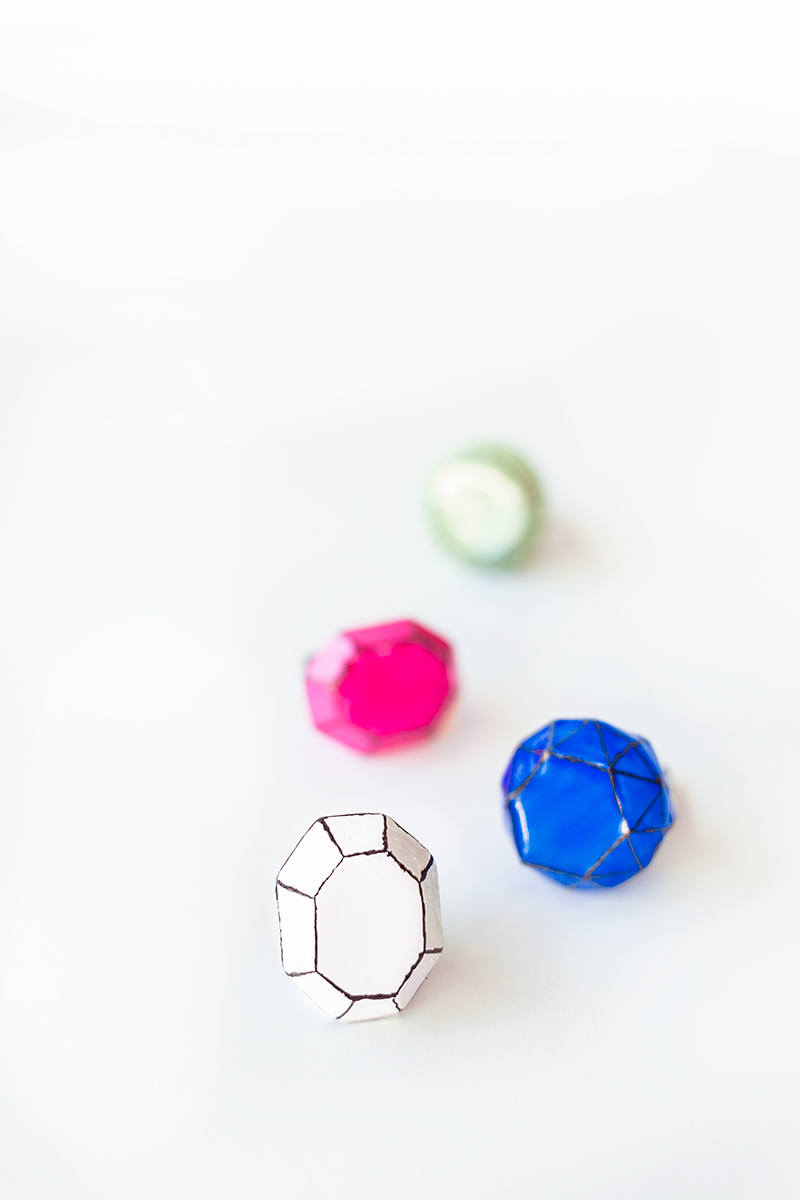 These would be really fun for a Halloween costume, bachleorette party or just your average Wednesday. I love 'em!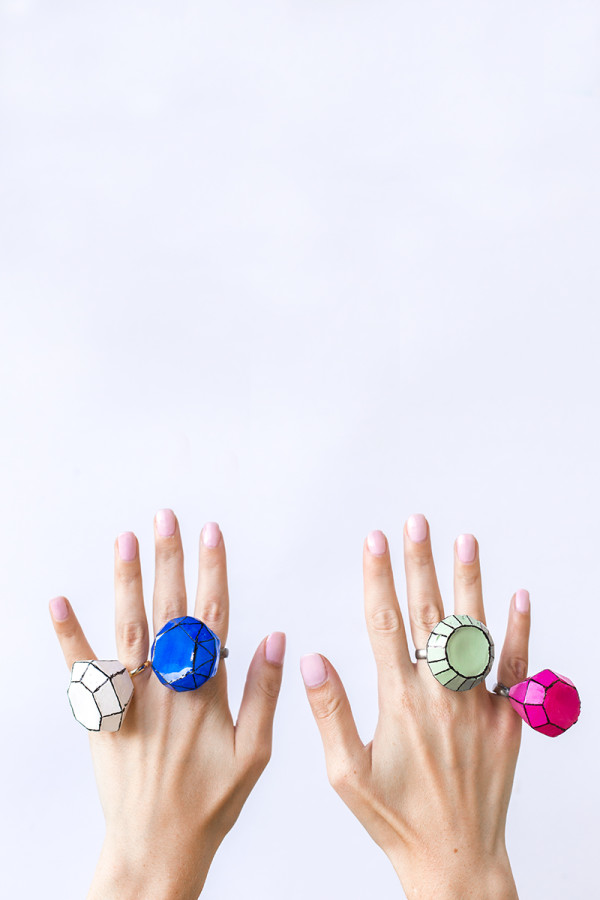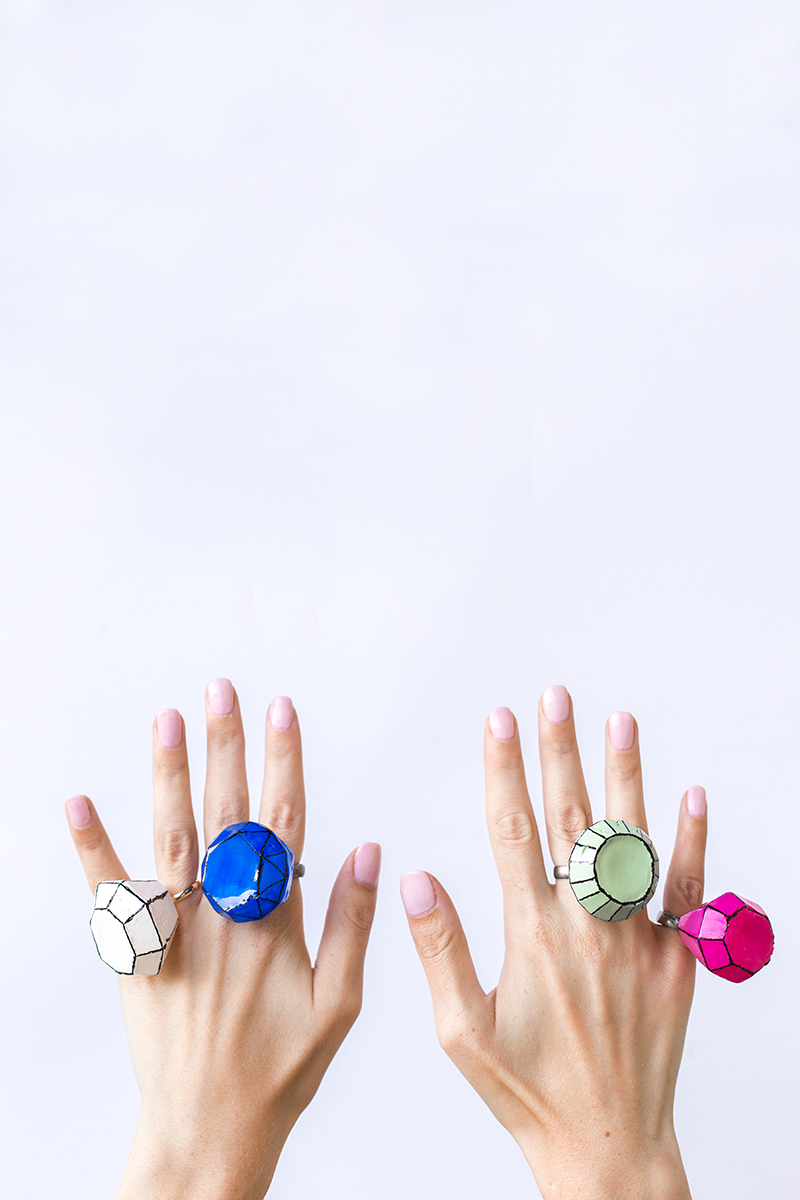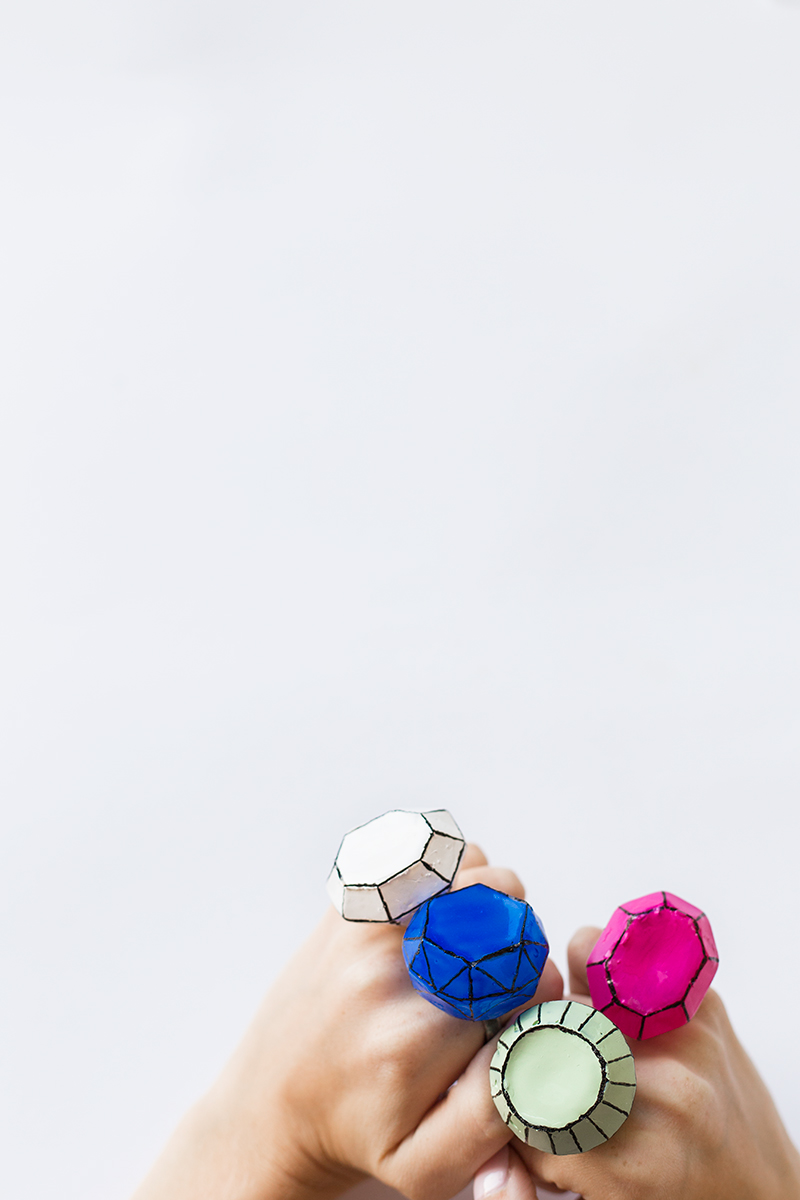 All Photos by Studio DIY
Can you imagine the possibilities of things to make with hot glue now? My favorite glue just keeps gettin' better and better!