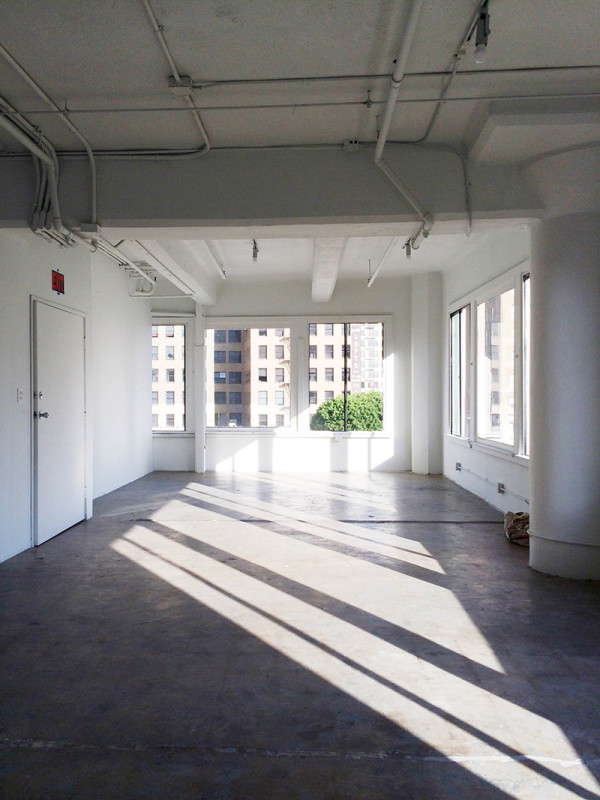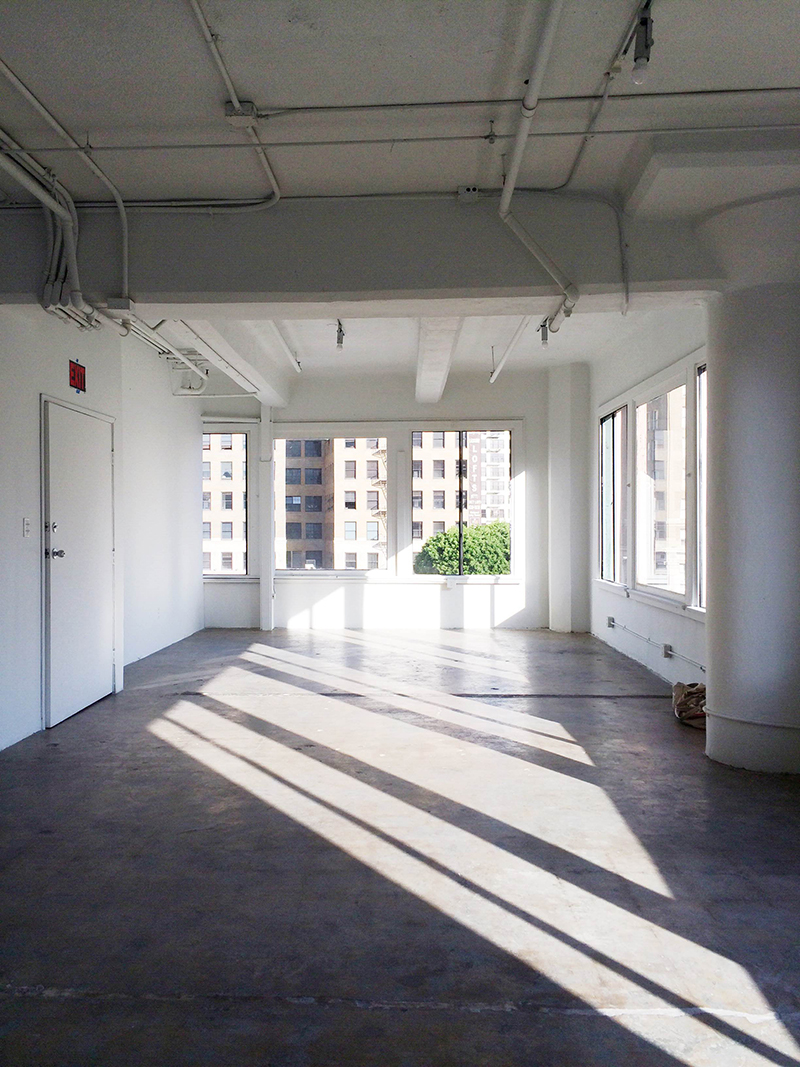 Lately, life has been a little crazed, to say the least. With a wedding coming up in two months, a big behind the scenes project and the start of Halloween costume shoots… sleep is a hot commodity around these parts! While I play a little catch up before heading to Chicago for Lauren's wedding tomorrow, I thought it would be fun to share a bit of the total insanity that happened in the studio before it had its pretty debut! This is as real as it gets, folks. And frankly, these photos are closer to what the studio looks like on a daily basis. (Like yesterday, after a 7 hour shoot!) I like to call it organized chaos. Jeff likes to call it "Are you ever going to clean up?"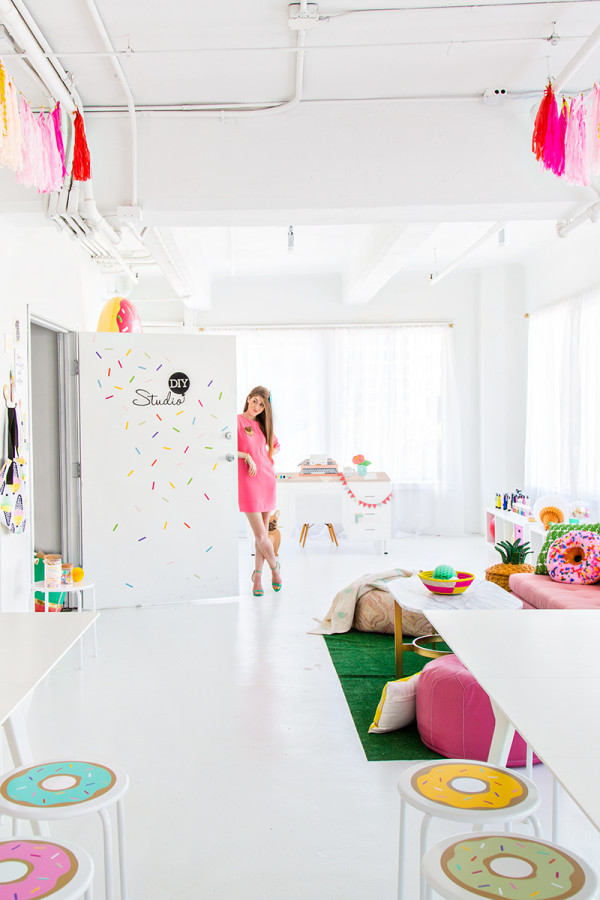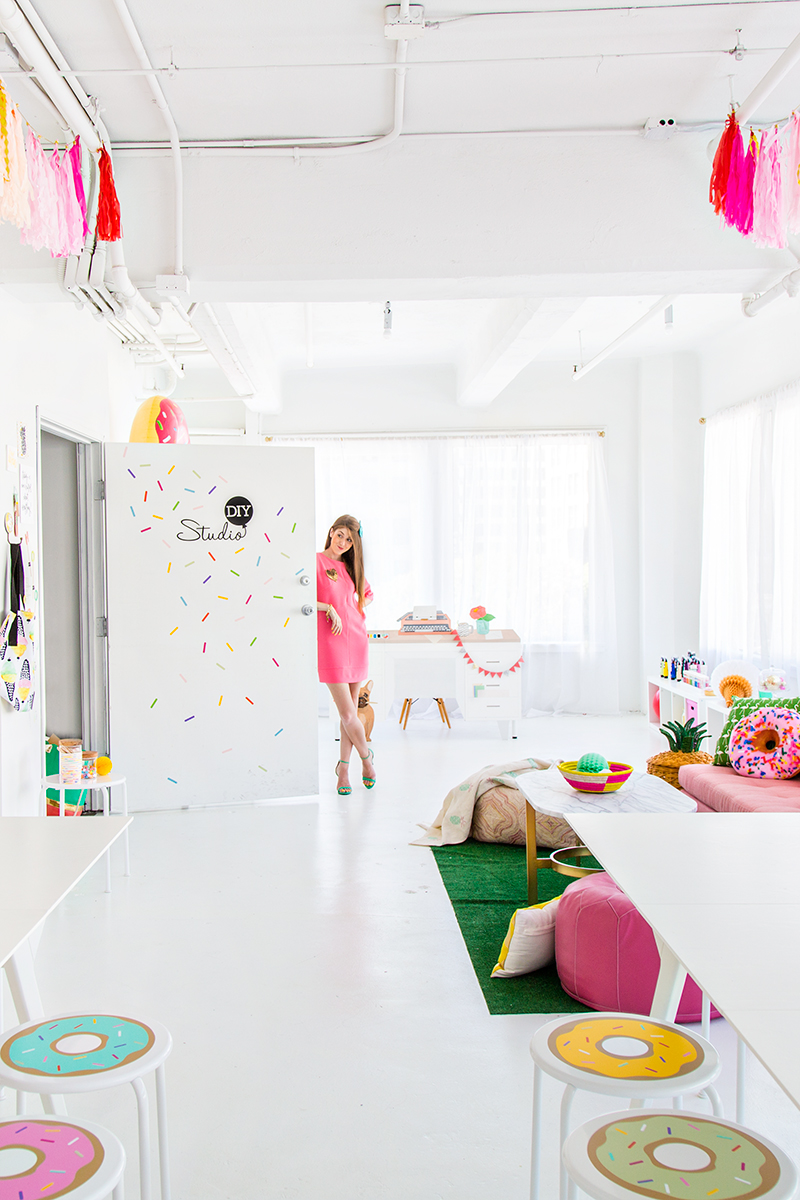 And if you don't really care what went into the studio, but you like games… you can play spot the fairy piñatas. They hung out for a good few weeks before they became those crazy dancing emojis! Either way, click through for to reveal the craziness!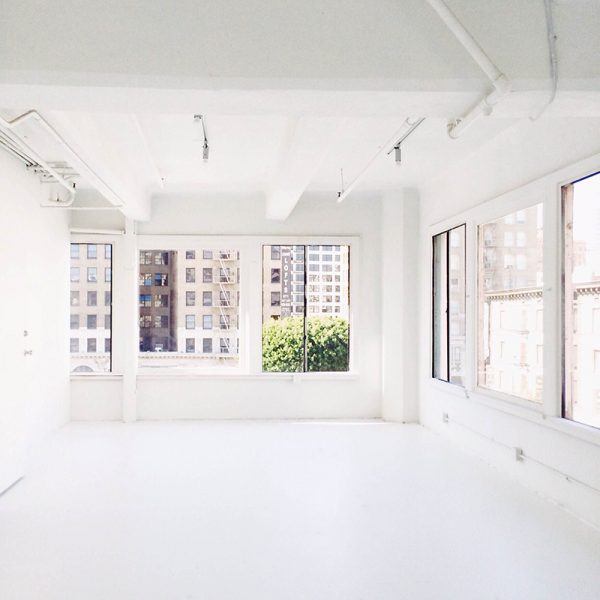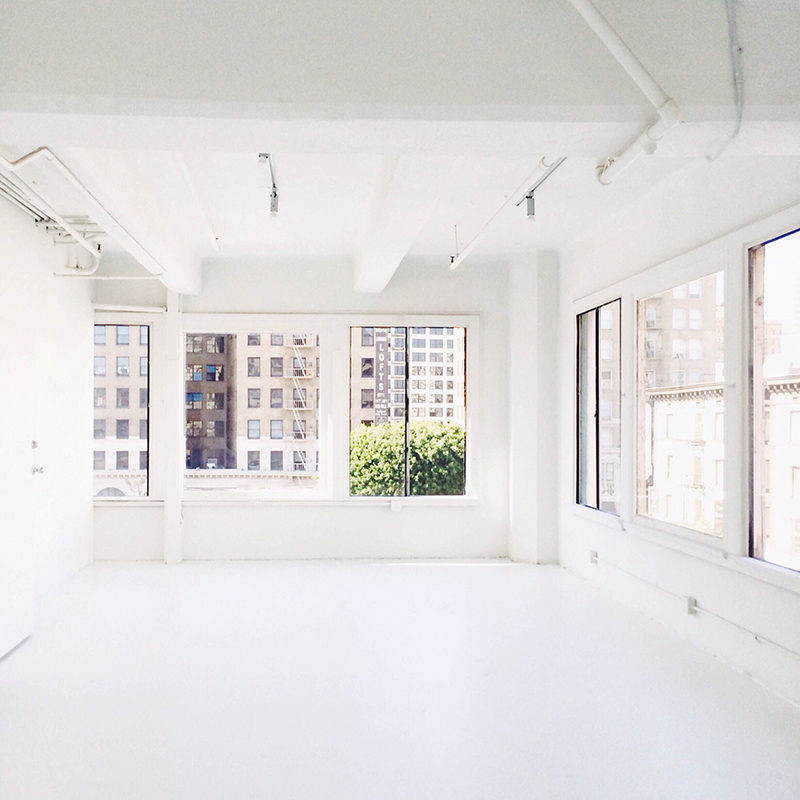 First things first. White floors. We'll talk more about those below. I also ended up removing several outlets along the main walls, as they were in the way of every shoot we did! We just left the ones below the windows and along the gallery wall.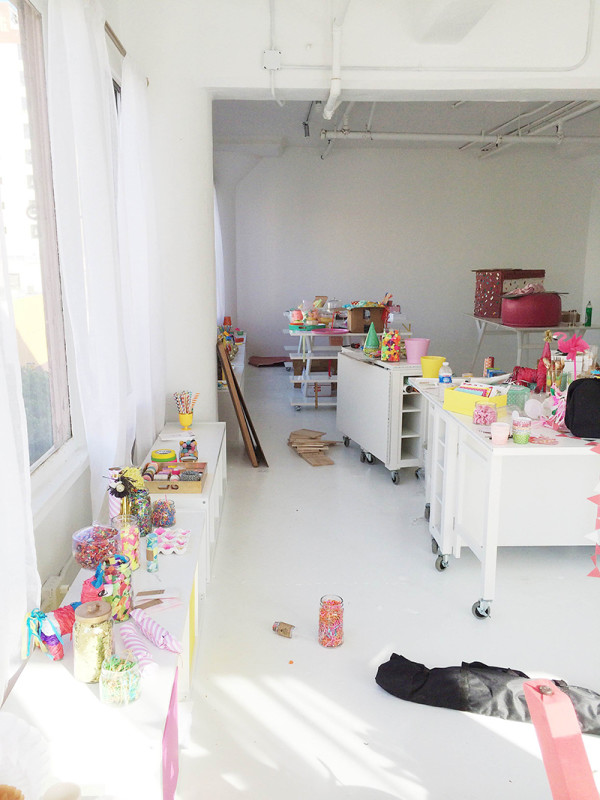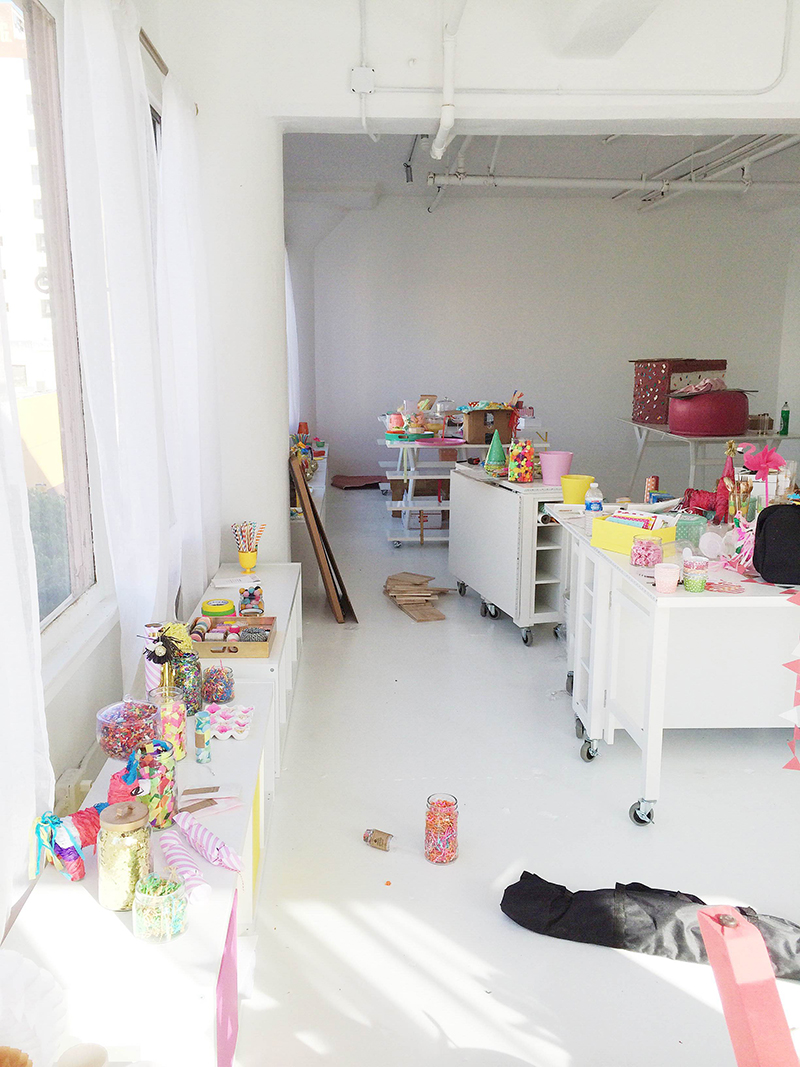 This was just before the couch arrived, just in the knick of time for our Brand Market Workshop. Built the shelves and craft table over a few late nights at the studio with Jeff.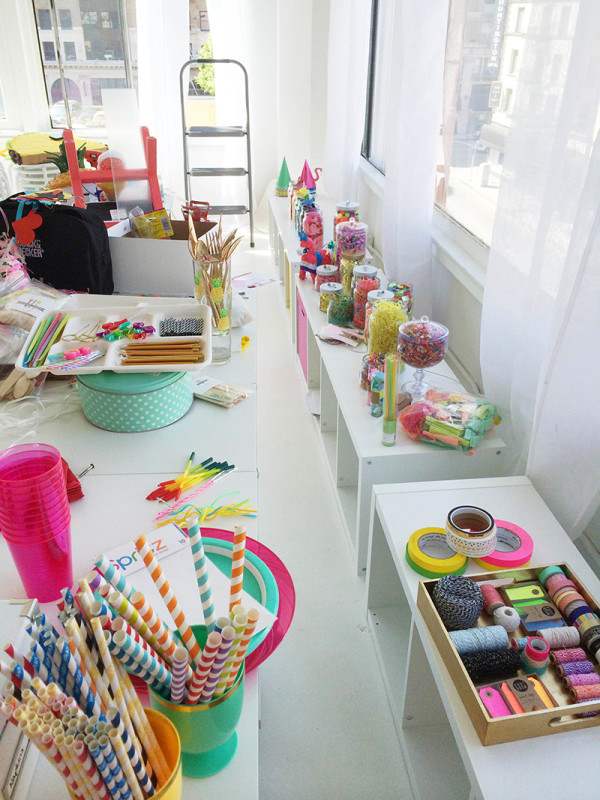 Just before the Brand Market, we shot this video for Balloon Time, which is why you see a whole lot of pink, aqua and flamingos floating around!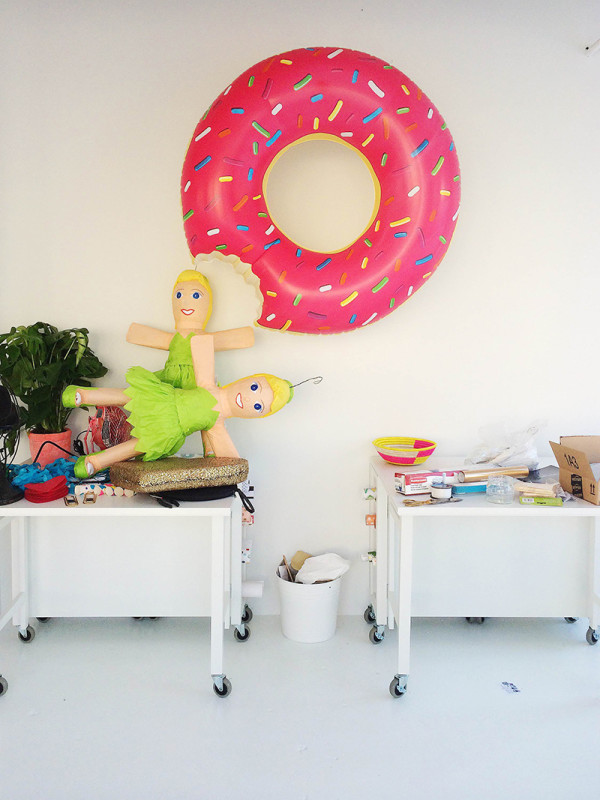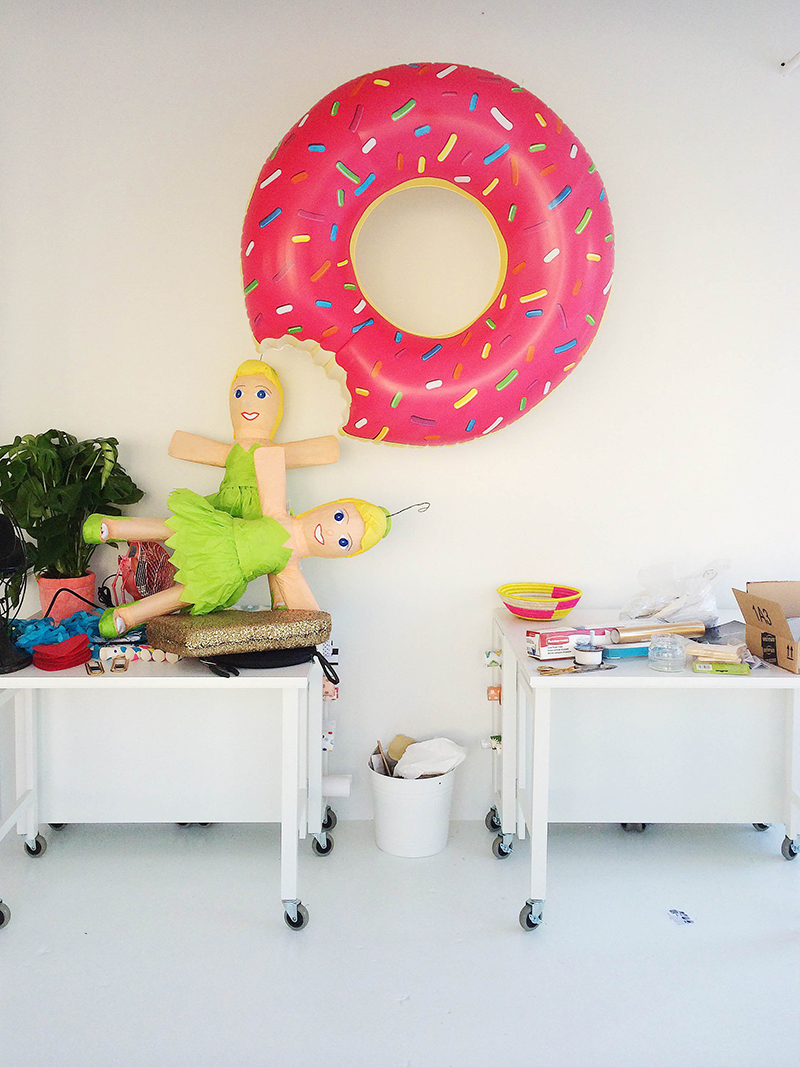 It took me another two months after that workshop to get things together enough for photos. Since the workshop, we added the big floating donut and the pink SMEG (!).
Pause. Let's talk about white floors, shall we? I had mine painted, then re-painted and sealed this time… and they are still a mess most days. AND they are starting to yellow because the sealer wasn't put on properly. Moral of the story: White floors are totally worth it for the looks, but you better be prepared to scrub them on your hands and knees on the daily.
Testing options next to the fridge, everything on the wall up there ended up decorating the bulletin boards inside of my craft cabinet! And that cart now holds a microwave… yeah for not eating lunch out every day!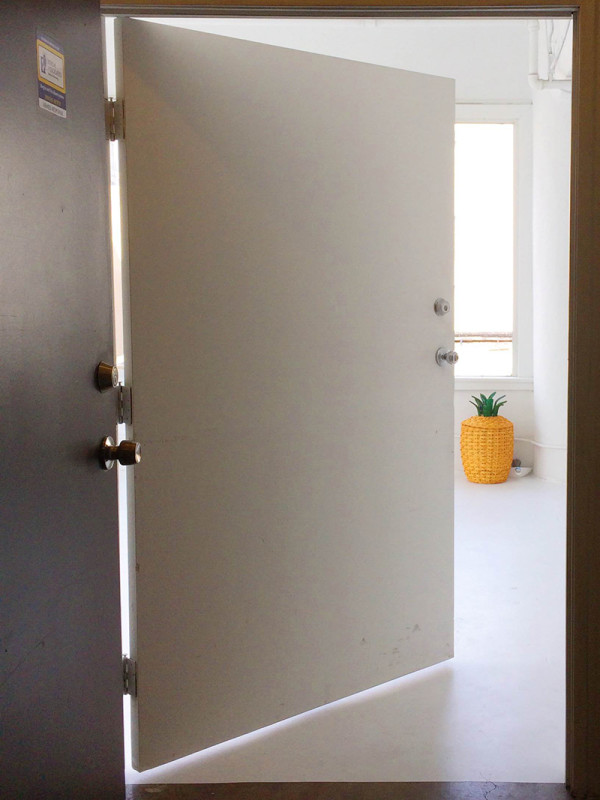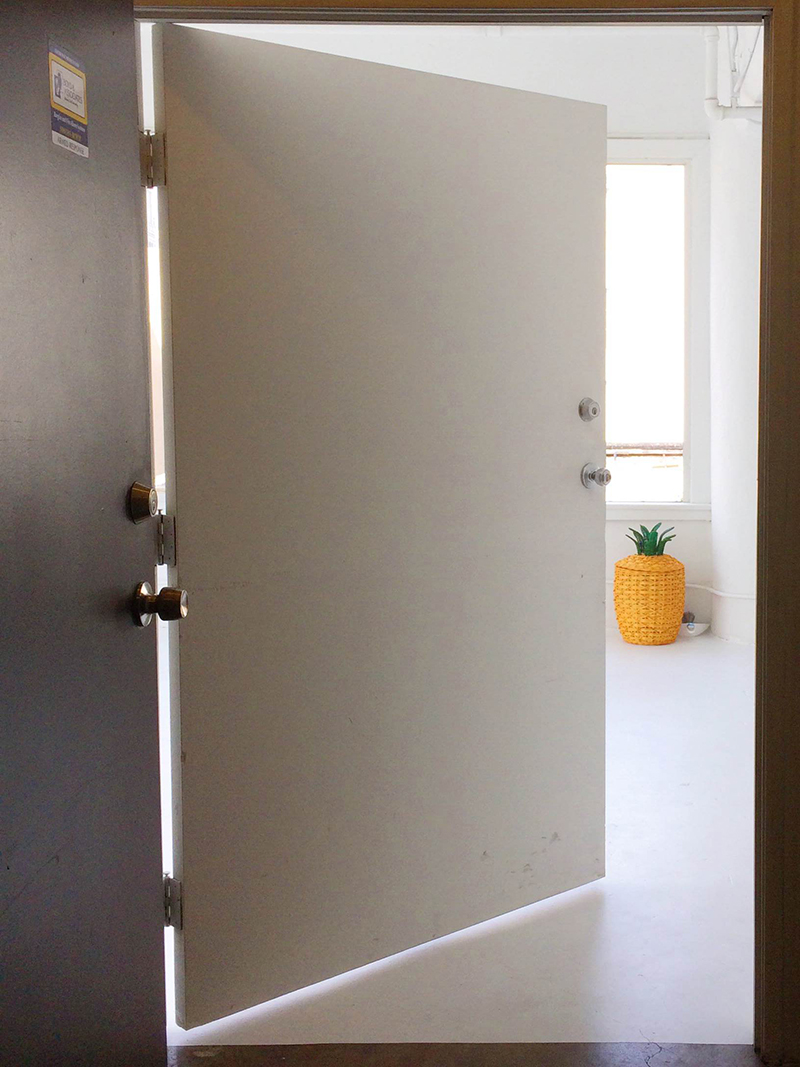 So what do you think? Are you horrified? I kind of am. But, when you have a job that requires a lot of "stuff" this is just inevitable. Hope it made some of you other craft hoarders at their feel better. You aren't alone!!
And if you want to see it in person (I promise, it'll be looking more like it did here!), there's still a few spots open in the taco piñata workshop! Buy your ticket right here, and come see the space for yourself! (And make a taco piñata. And eat paletas. And take home some serious swag.)