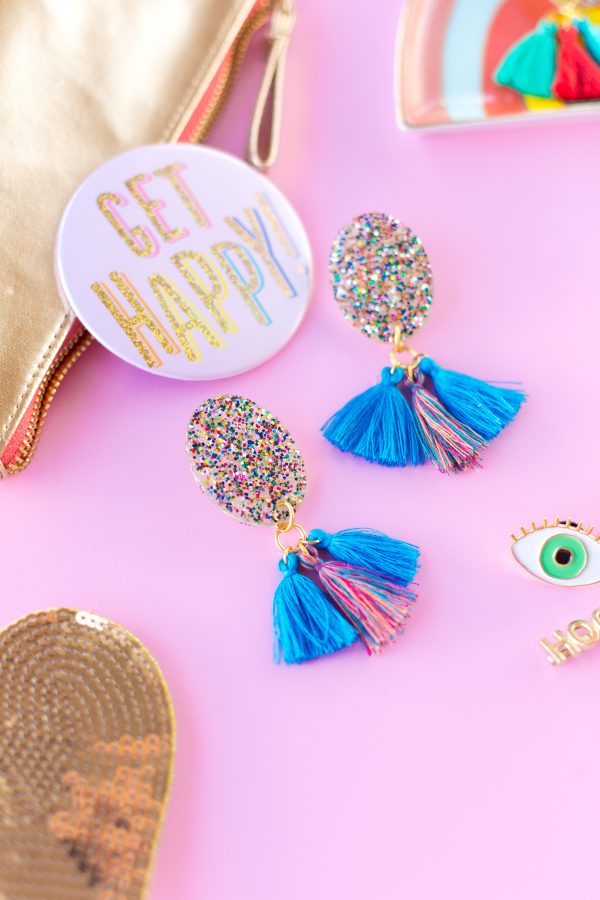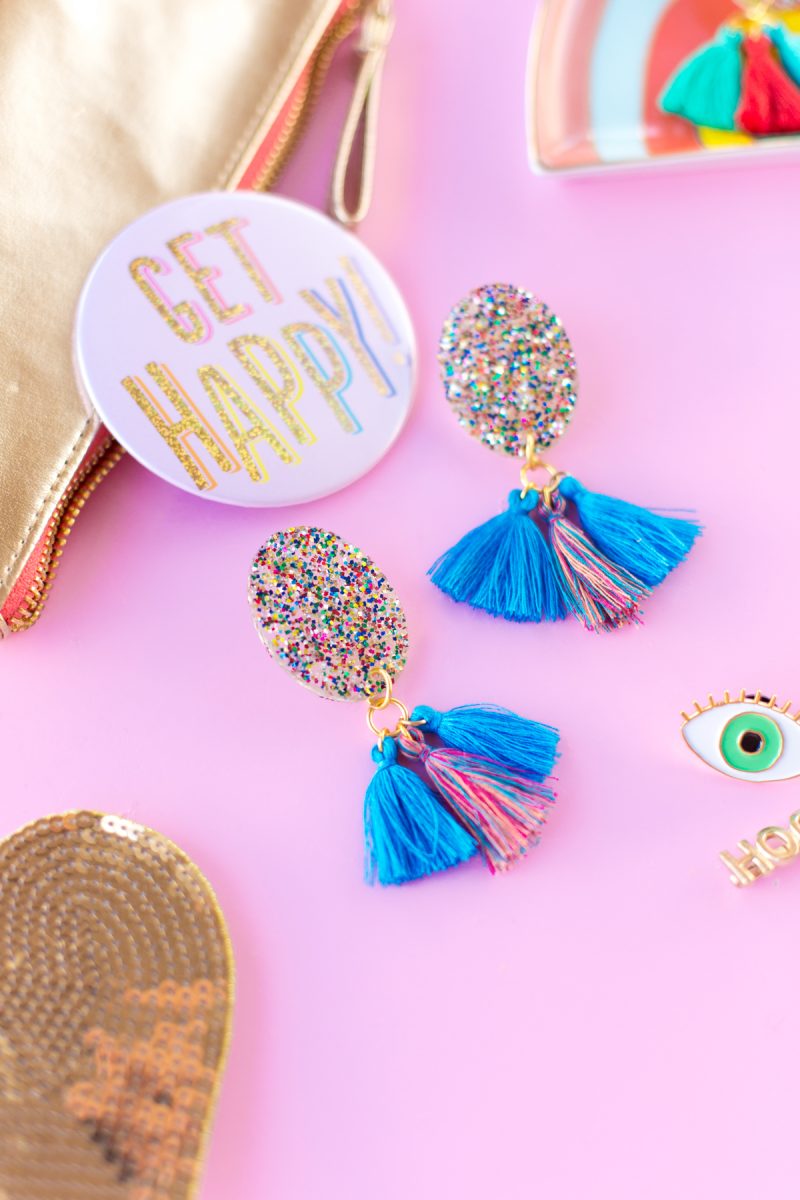 Over the summer we had an amazing intern, Danielle! While working with us, she was in the process of starting a jewelry business (in addition to getting ready to start a really incredible program at USC, no biggie!) and I asked if she'd share a tutorial for one of her awesome designs with you guys. Luckily, not only did she oblige and whip up these AMAZING glitter tassel earrings, but her shop, Muchacha Los Angeles, recently launched too!
The tools she found to make this DIY easy peasy (like the earring molds and the pre-made tassels) make them super simple to put together… and they'd be PERFECT for holiday gifts or for New Year's Eve. Yes, I'm already thinking about NYE.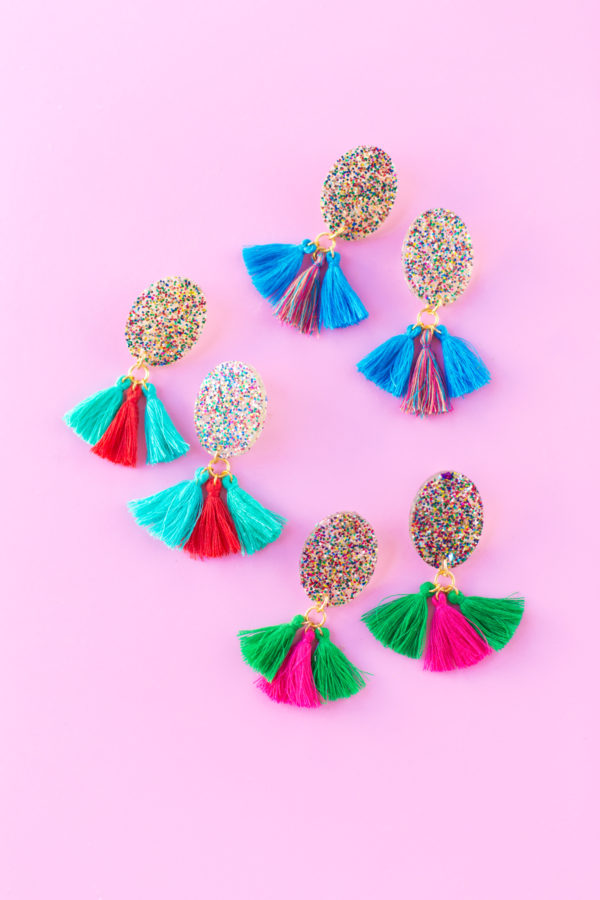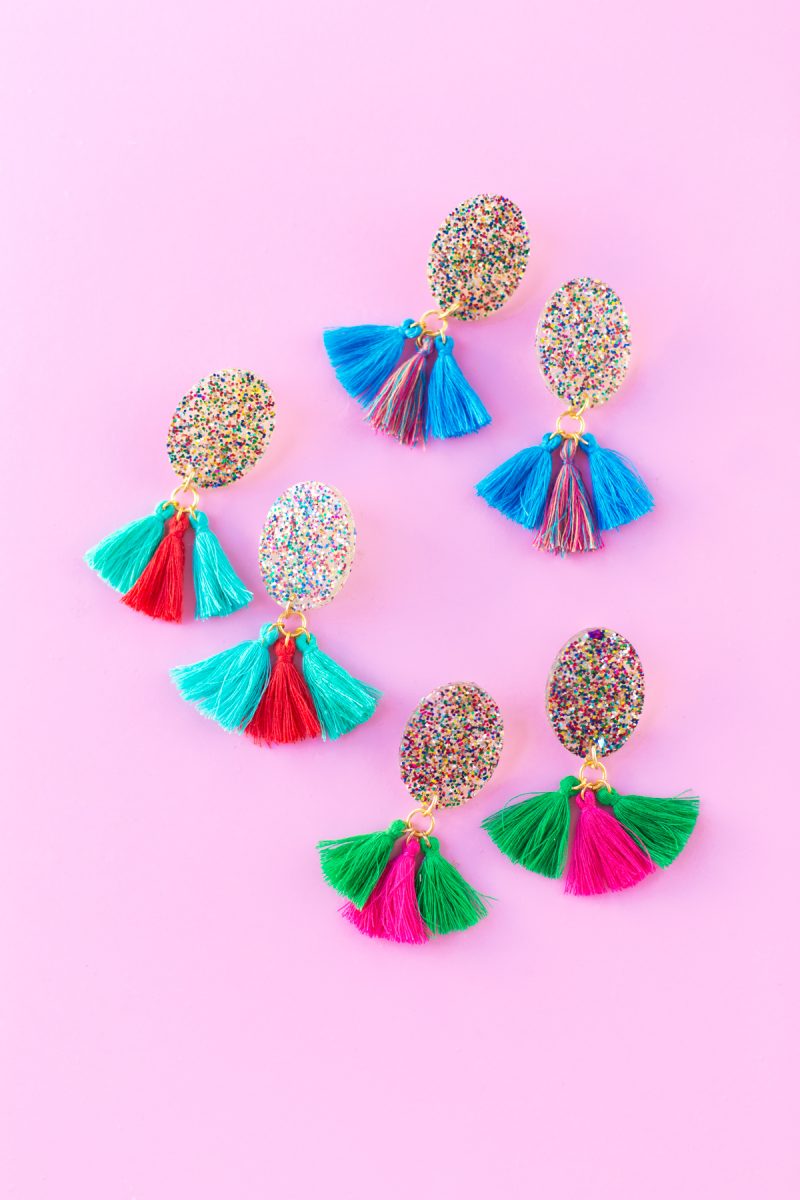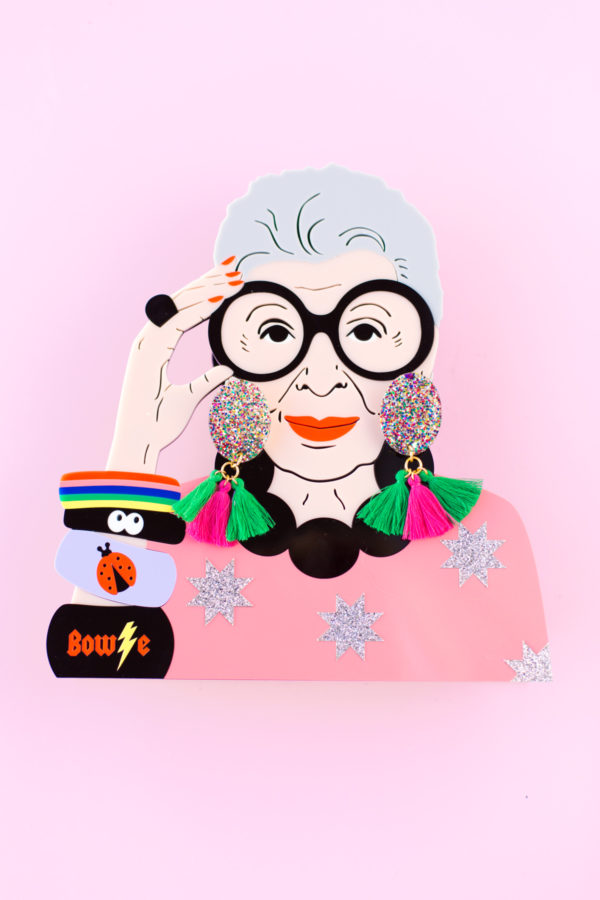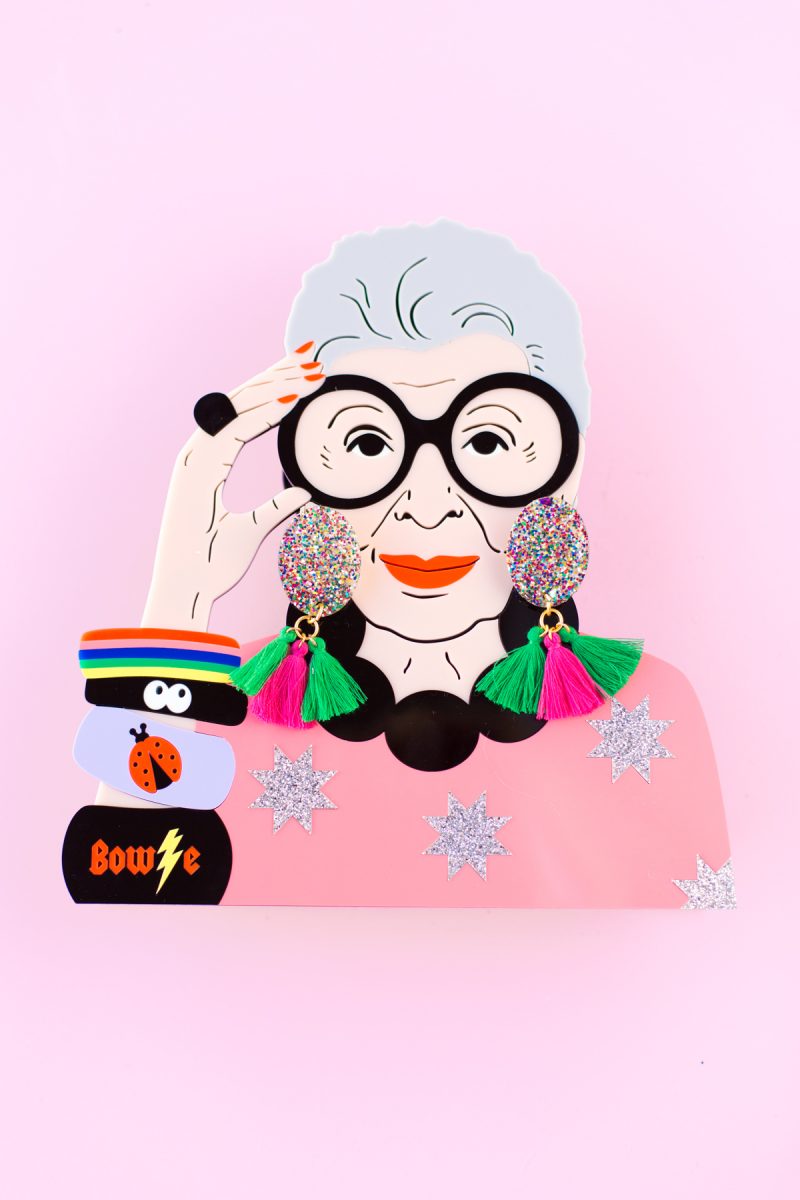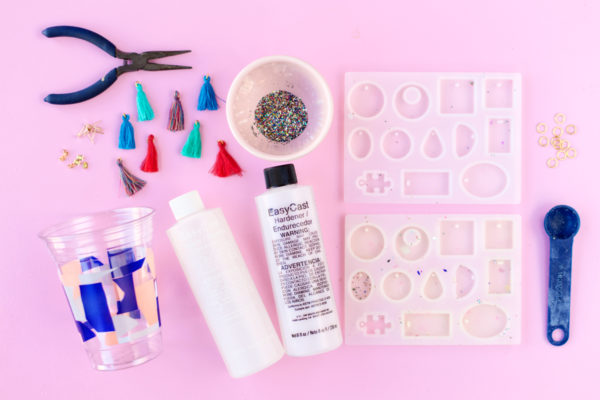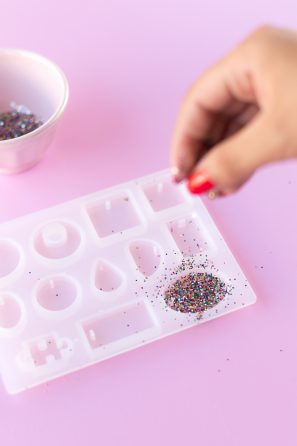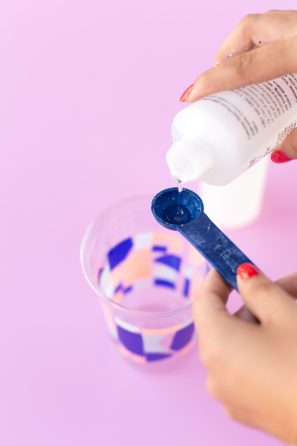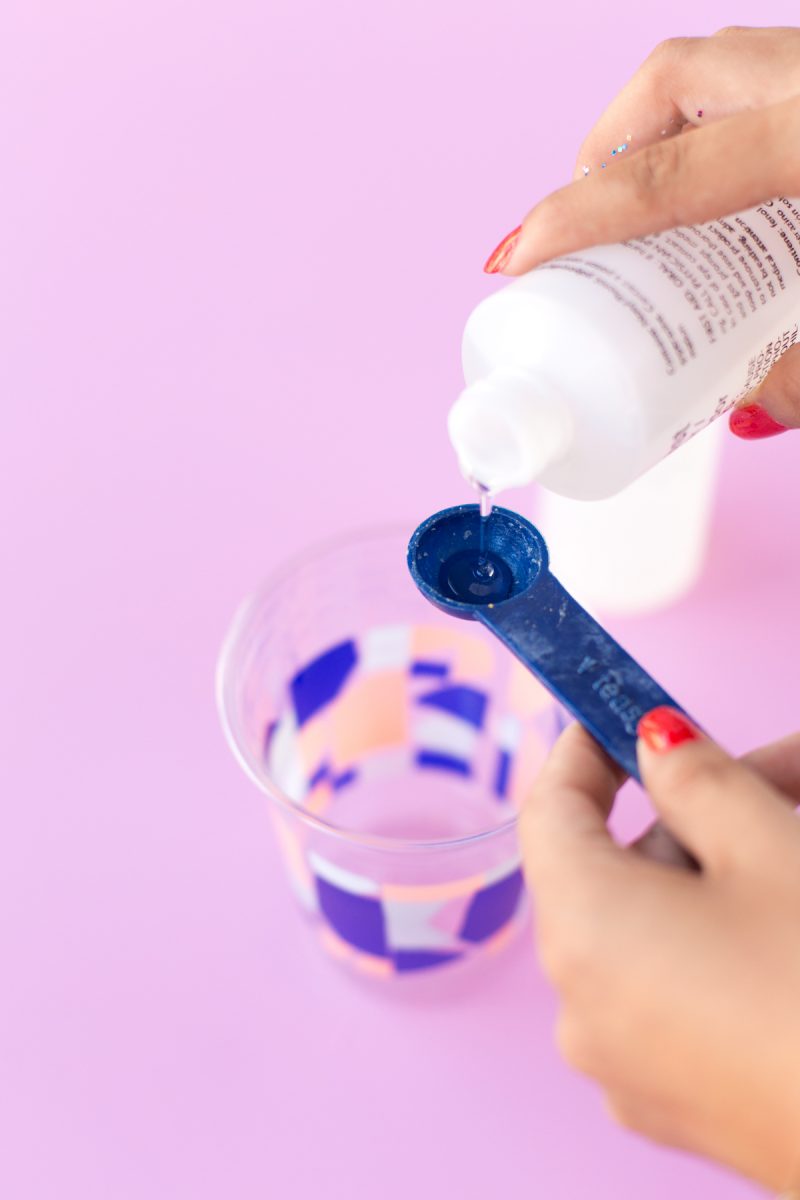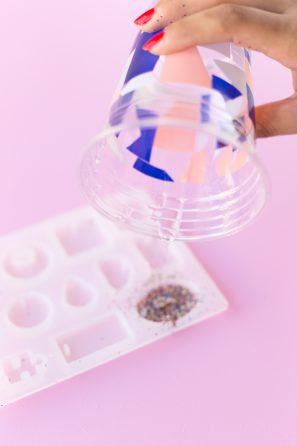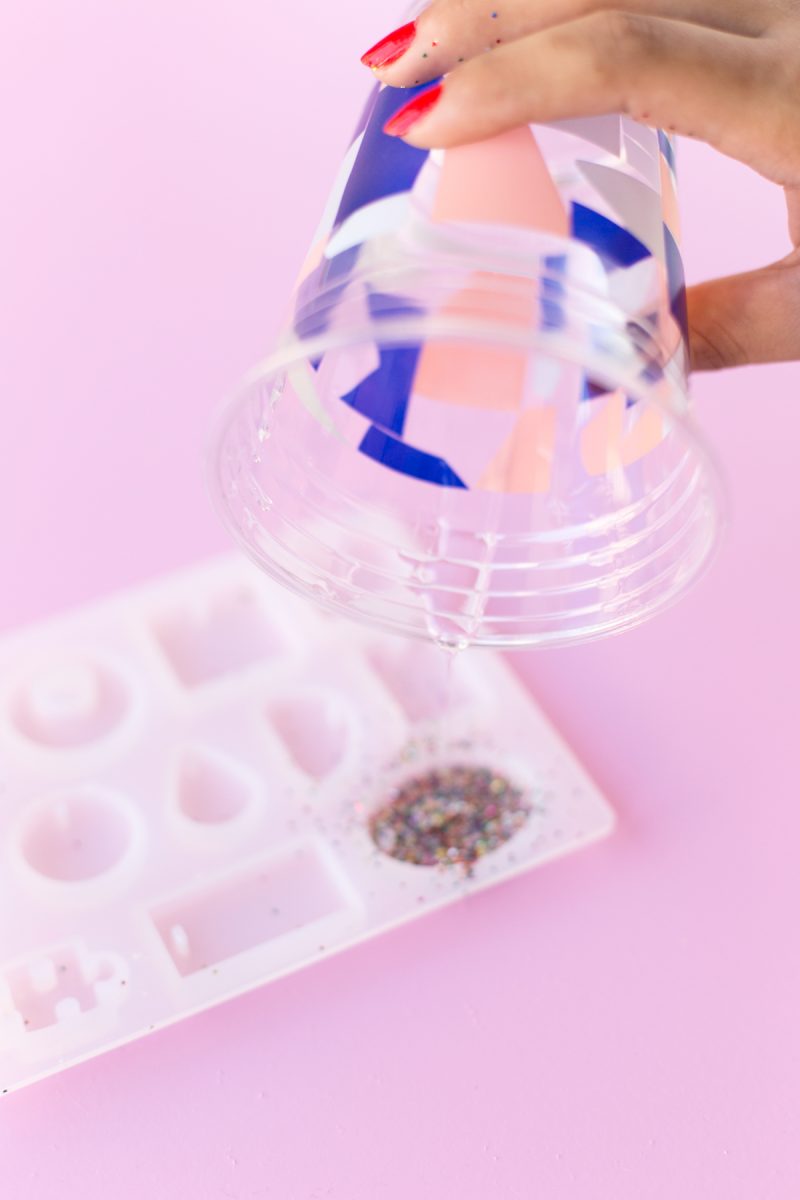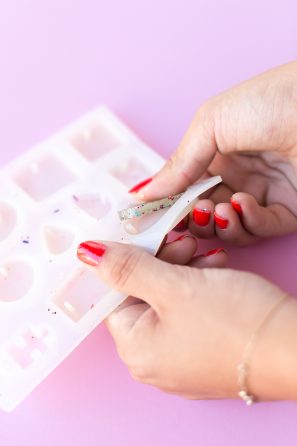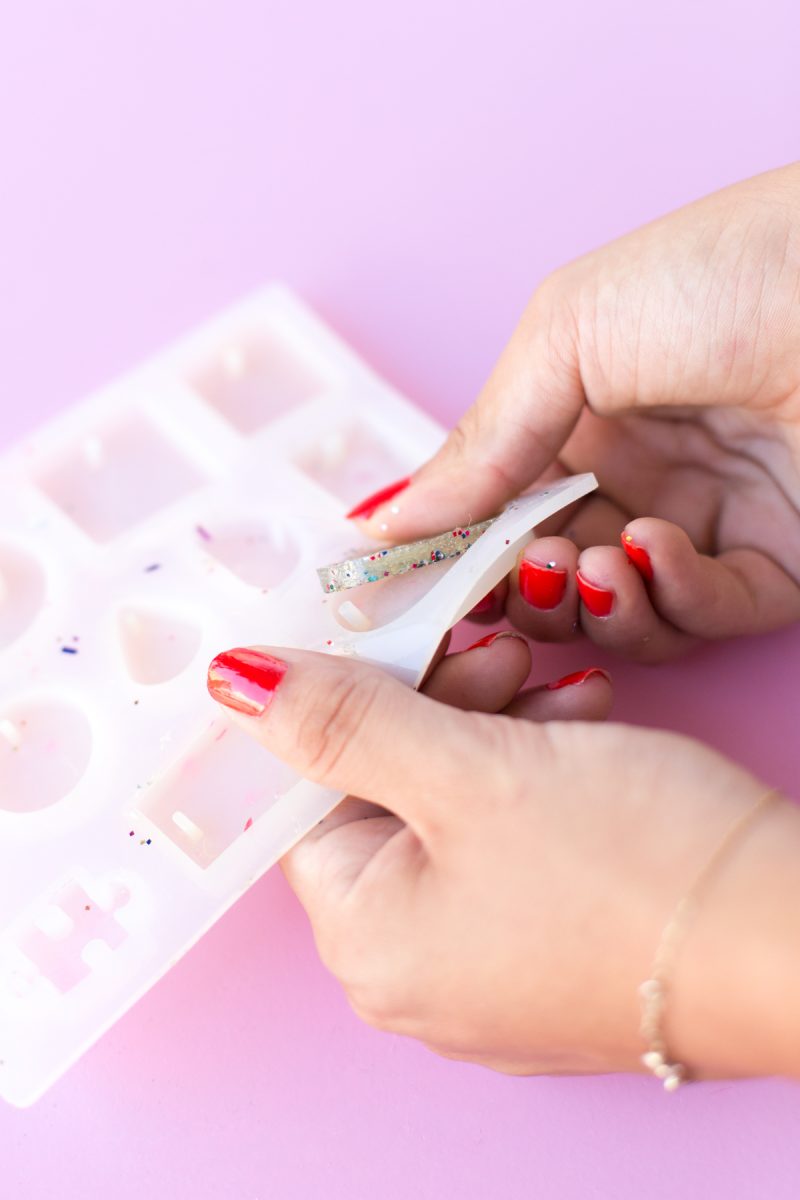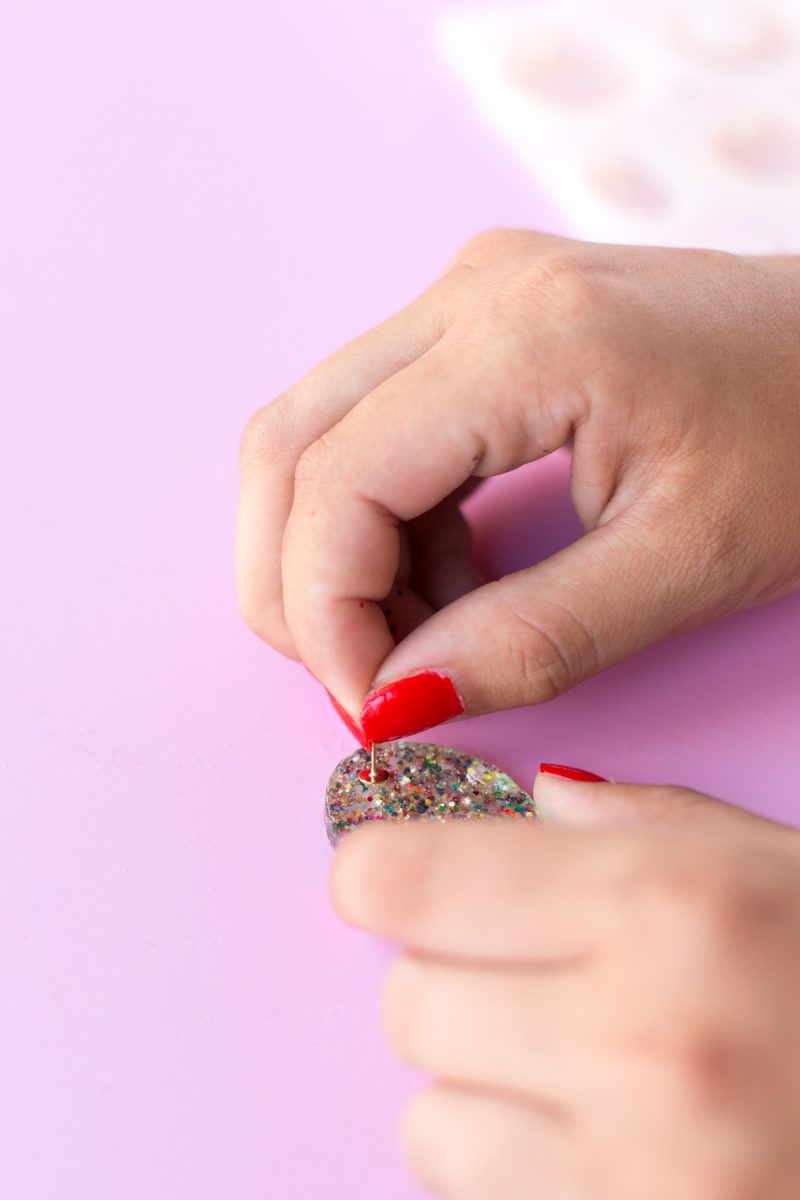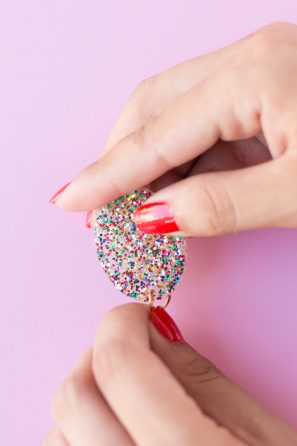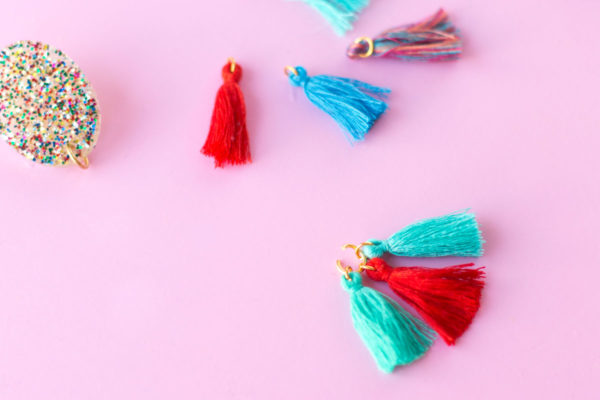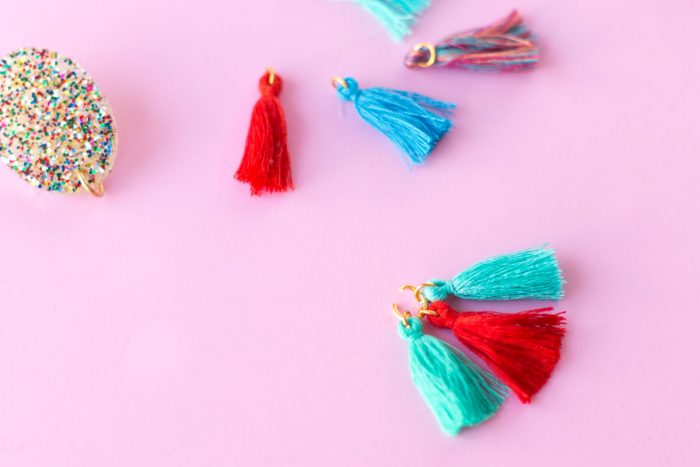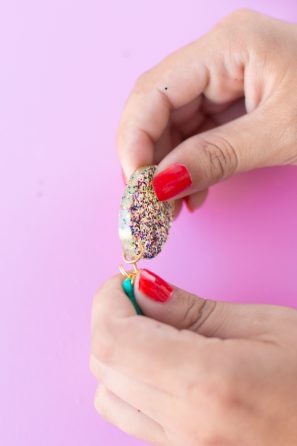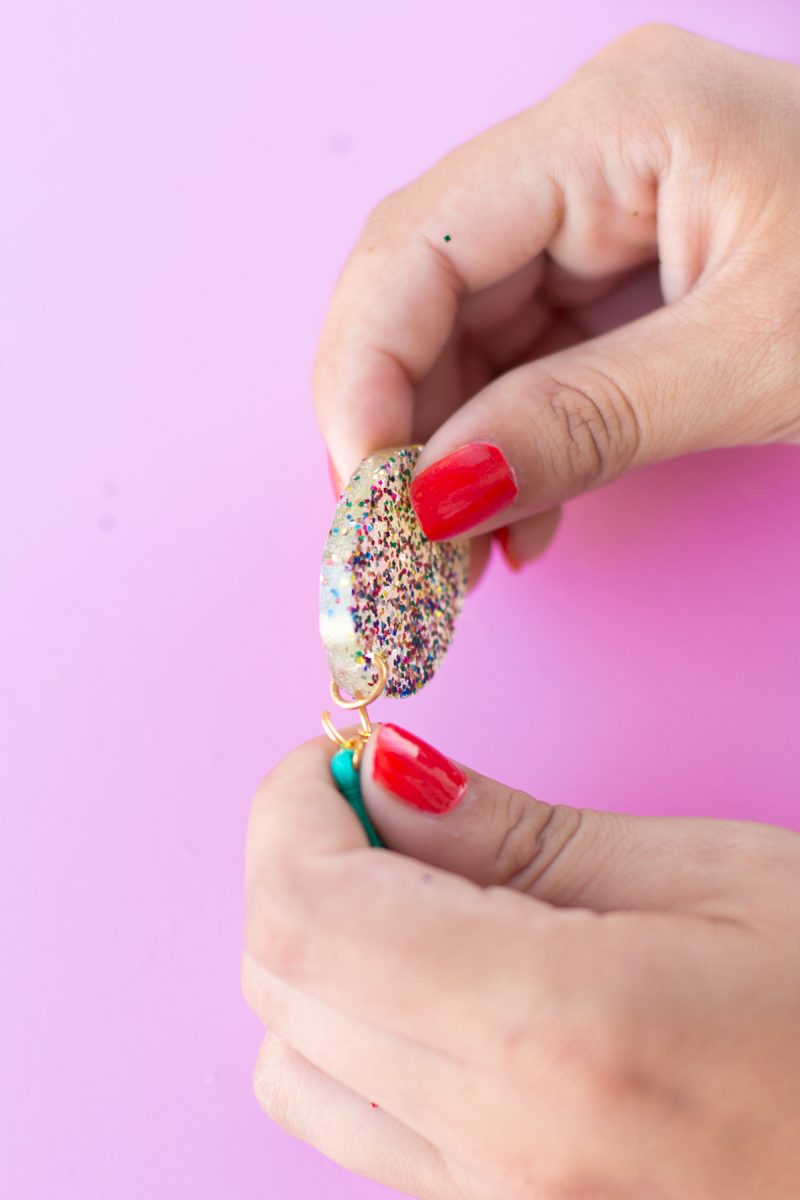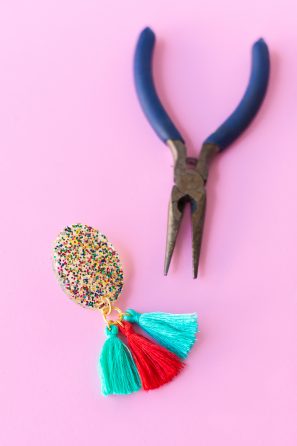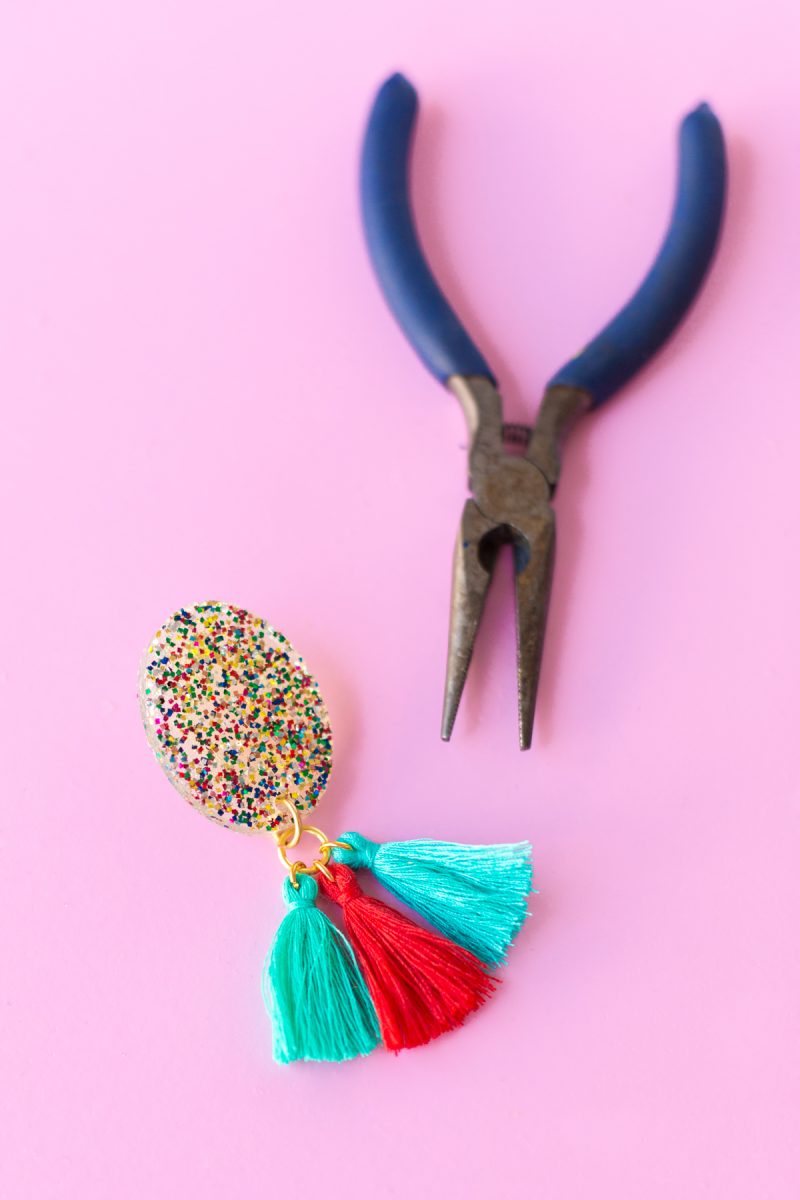 DIY Glitter Tassel Earrings
Total Time: 45 minutes (+ 24 Dry Time)
Supplies
Jewelry Tools (Flat or Needle Nose Plier, Round Nose Plier)
Craft Casting Epoxy
Silicon Jewelry Mold
Jewelry Glue
Two flat post earrings pieces
Two earring backs
Glitter
7mm-9mm Jump Rings
Tassels
Measuring Spoons and Cup NOT used for food (For reference: 1 teaspoon of both the resin and hardener is enough to fill two oval molds)
Directions
1. Sprinkle and even layer of glitter into the silicon mold.
2. Following instructions that come with the resin and working in a well-ventilated area, mix an equal amount of the resin and the hardener. This is super important because if it is not equal amount, the charm will be sticky and won't cure properly.
3. Pour immediately into the mold.
4. Leave the mold to set for 24 hours. You can find a quicker setting epoxy, but this will probably be lesser quality.
5. Once the charm has fully hardened, pop it out of the mold.
6. Glue the earring posts onto the back of the charms and let set.
7. Use jewelry pliers to open one of the jump rings. Loop this through the hole in the charm and then use the pliers to close the ring.
8. Open a second ring and put 3 tassels onto the ring. Then loop this ring around the one attached to the charm. Close the ring. Done!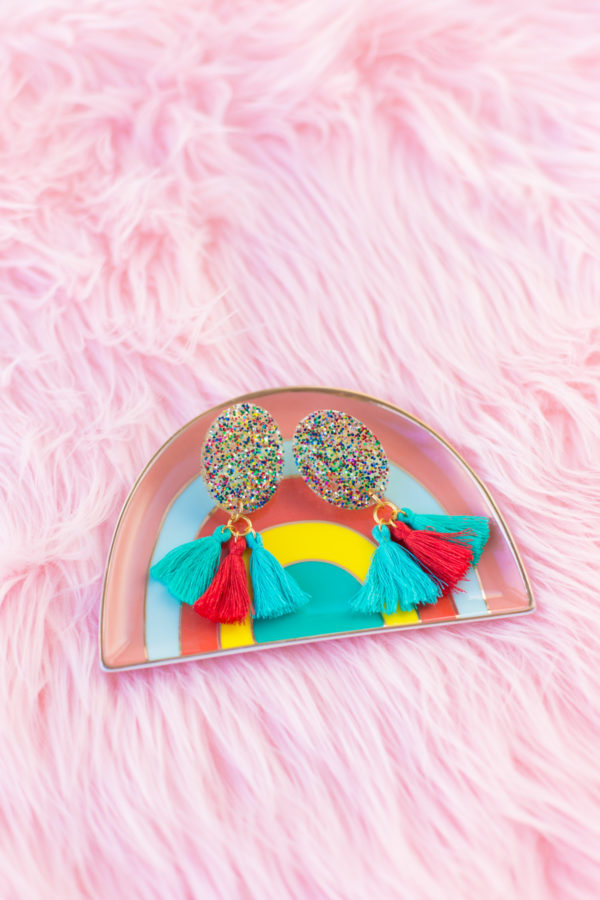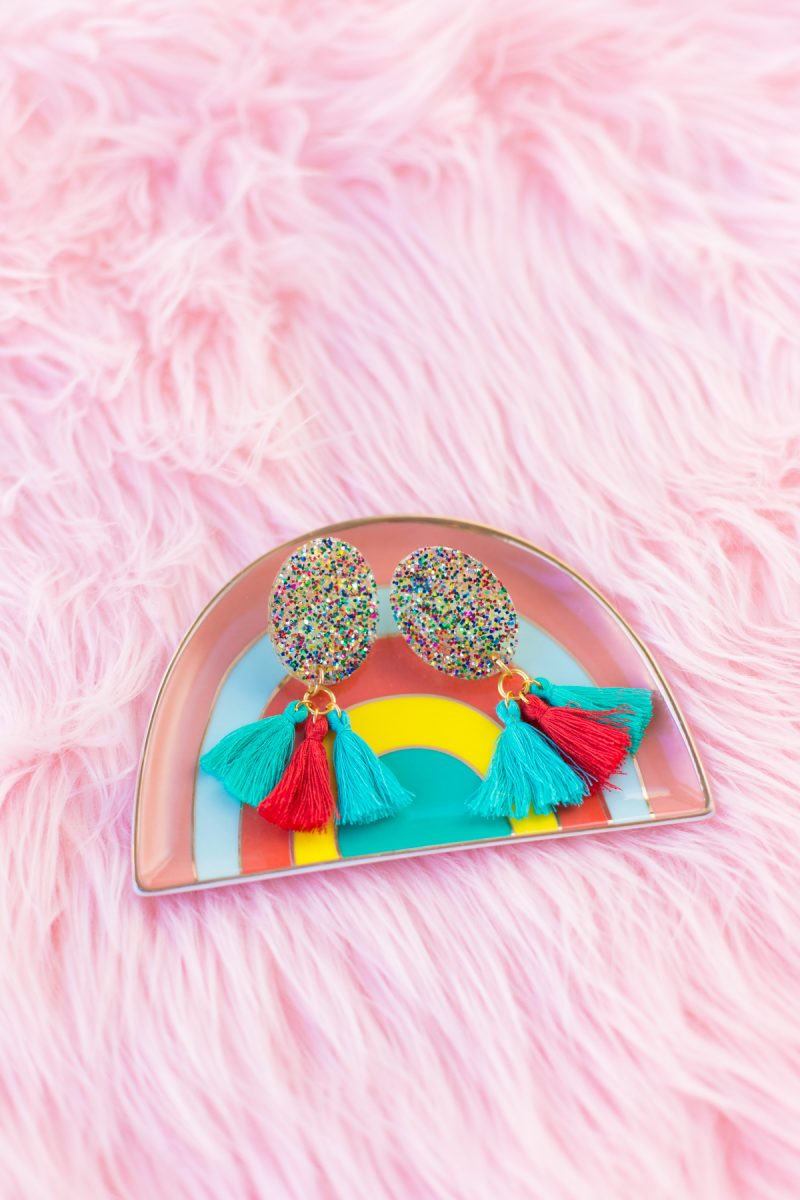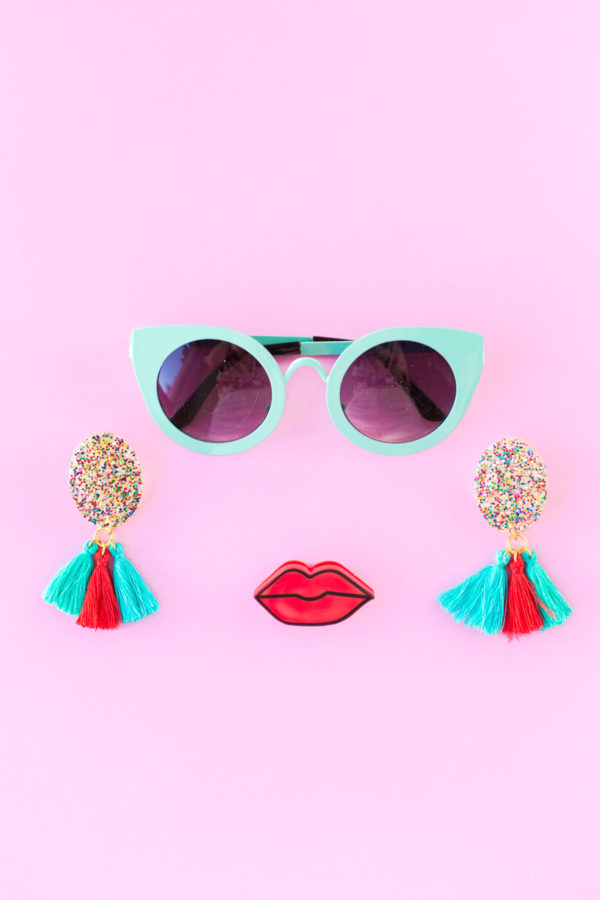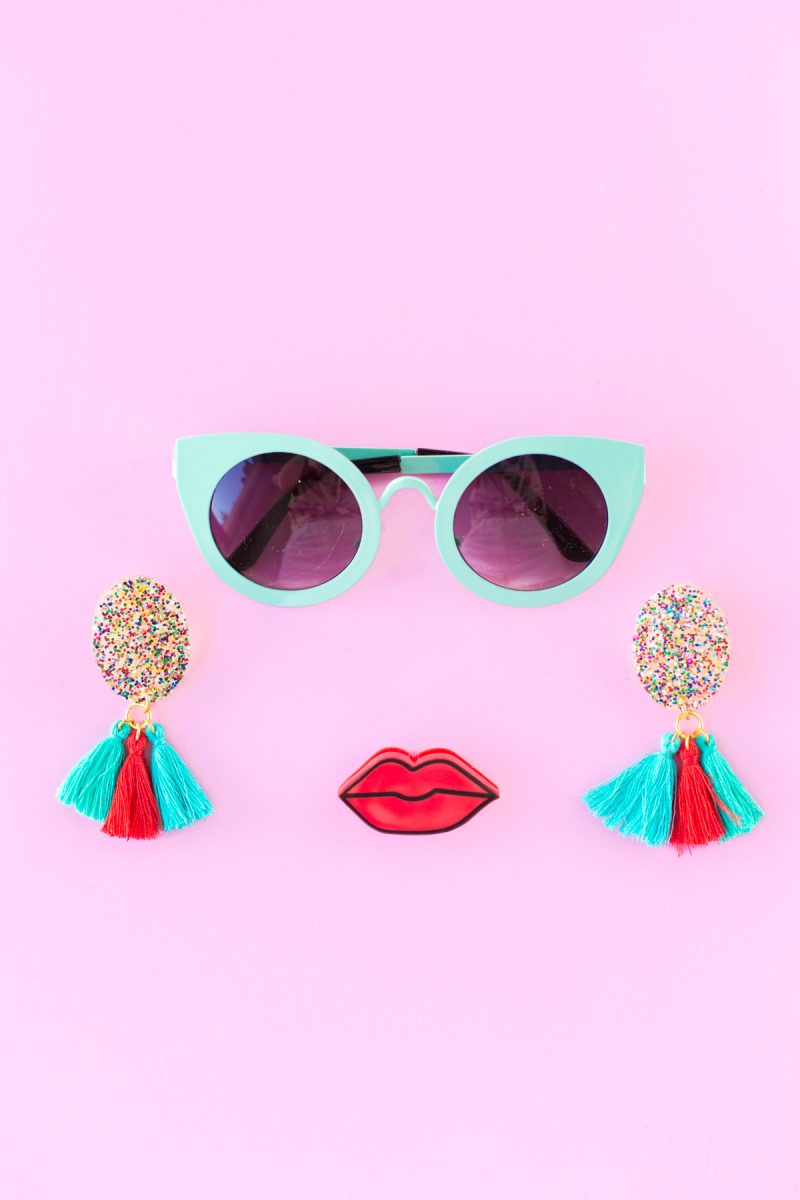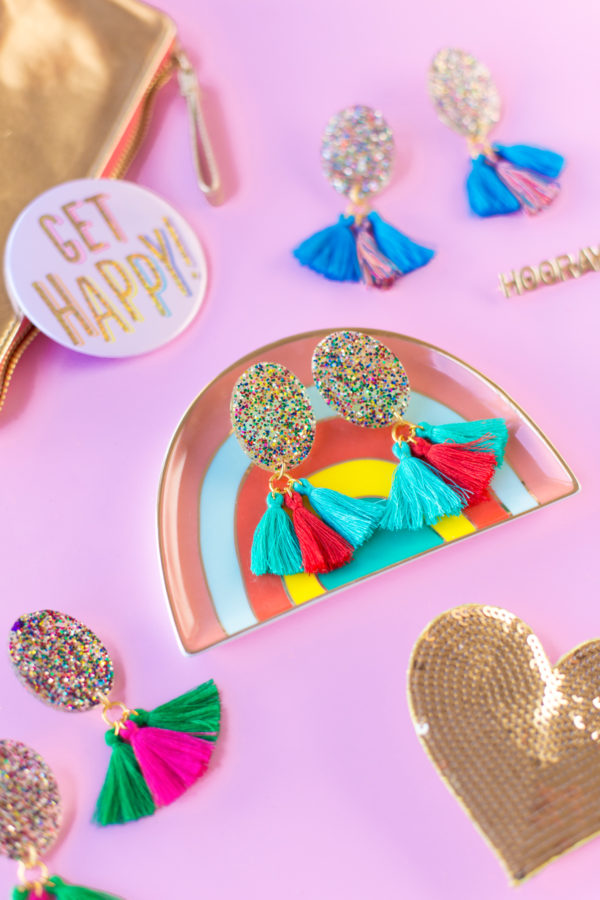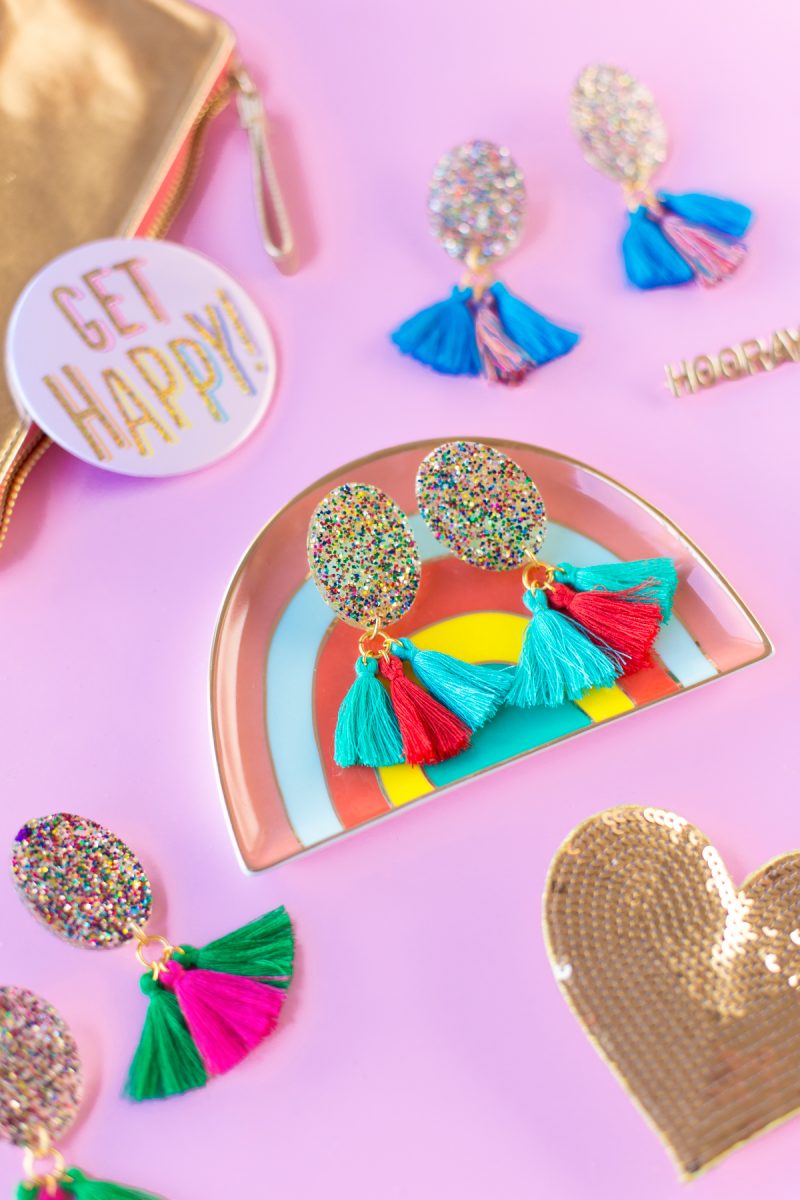 Photos by Jeff Mindell | DIY by Danielle Boyce
If you're a buy-not-DIY kind of gal, you can snag a pair of these in Danielle's shop right here! And you can check out the rest of her earring designs here! These are a particular favorite of mine. O.M.G.
And leave Danielle some love here! She was the best intern ever. As someone who was always running a business throughout school, I love nothing more than seeing gals like her hustle and create awesome things. I can't wait to see where she takes this biz!! Congrats, girl!
SaveSave
SaveSave
SaveSave
SaveSaveSaveSave