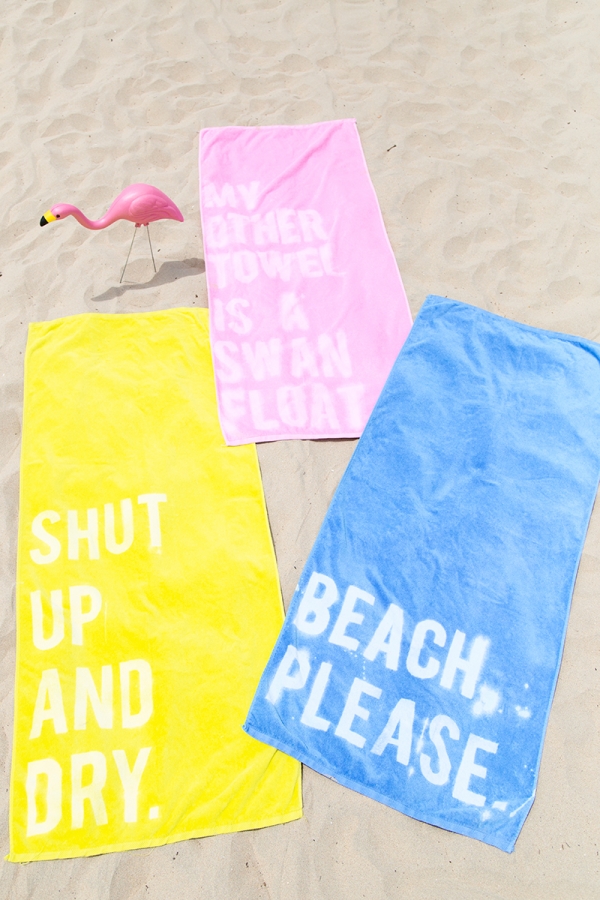 I've been trying to figure out how to make some DIY graphic beach towels forever. Paint isn't an option, so what's a girl to do? BLEACH! When I had the breakthrough, you couldn't stop me. It was PUN IN THE SUN TIME! Coincidentally, Vaseline asked me to give their Intensive Care Spray Moisturizer a post-sun test run, so the team and I hit the beach with our towels in tow! You know, to make sure we could really gave the aloe in the lotion a TRUE test. (Twist my arm…any excuse for a beach day!) Verdict: the moisturizer and the beach towels both get FIVE STARS! So let's make some, ok?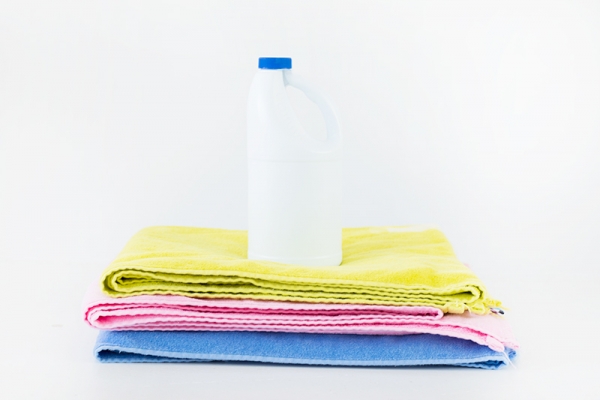 Beach Towels (I used these, I was really happy with the blue but the pink and yellow didn't bleach as well as I had hoped. I would go with the brighter/richest colors you can find for the best bleach results.)
Bleach
Water
Spray Bottle
Gloves
Cardstock (one sheet for each letter)
Protective Cover for Surface and Beach Towel (I used scrap cardboard)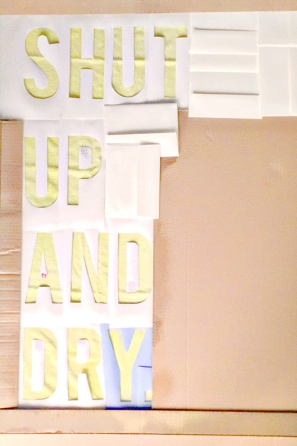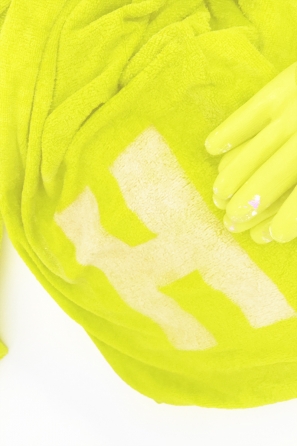 1. Decide what phrase you want to write on your towel. I typed out what I wanted in a large bold font (Bebas, size 500 or so) and printed out one letter per sheet of cardstock. Then cut out the letters to make a stencil being sure to save any "holes" from letters like D, A or O.
2. Mix a solution of half bleach and half water in your spray bottle. Lay out your towel in a well ventilated area on top of cardboard or another protective surface.
3. Cut down the cardstock around the letters so you can place each letter as close to the next as desired (see above) and line up your words on your towel. Cover all other exposed areas of the towel with scrap cardstock or cardboard. As you can see, on the blue one, I didn't cover it as well and there was some bleach splatters. I actually kind of liked how it looked, so I kept it, but for a more clean look, cover EVERYTHING!
4. Put on rubber gloves and spray the bleach solution over the letters evenly and let the bleach do it's thing for about 10-15 minutes or until the color is bleached to your liking. After that, still while wearing the gloves, remove the cardboard and stencils.
5. Bring the towel to a bathtub or laundry sink and rinse out the bleach really well under the water.
6. Finally throw the towel in the laundry and wash it (with detergent) and then dry it in the dryer. Tada!
After we got back from our beach adventure I tested out the Intensive Care Spray Moisturizer since, well, this girl has pale dry skin and needs all the help she can get! Despite that, I'm sadly someone who is NOT a big moisturizer user 'cause I'm just really lazy, but I was really REALLY impressed. It went on SO easily, dried really quickly, and it. smelled. so. good. Like. WOW! Samantha has actually since swiped it from me to replace her daily lotion, she was THAT obsessed. And I quote, "I don't dread shaving my legs anymore." You've got some converts over here, Vaseline!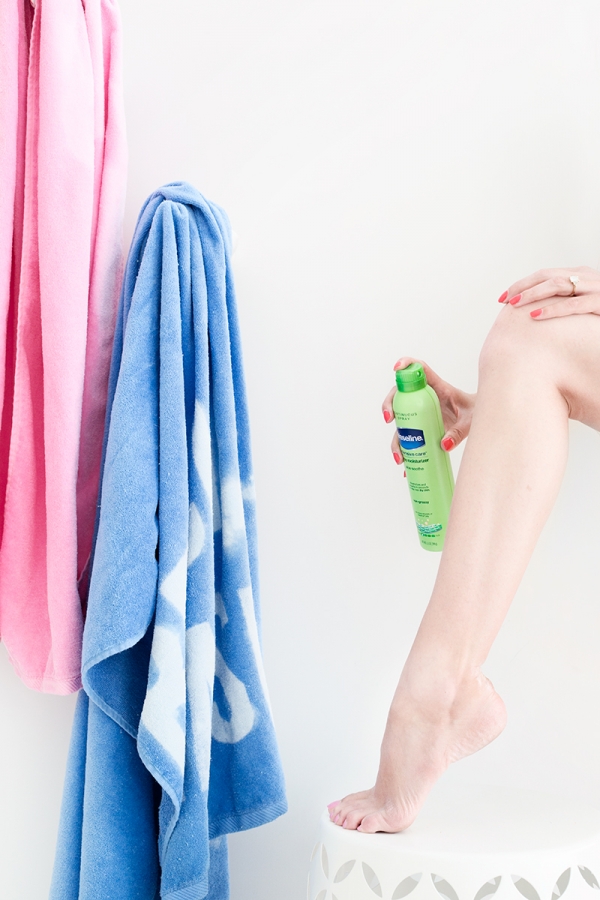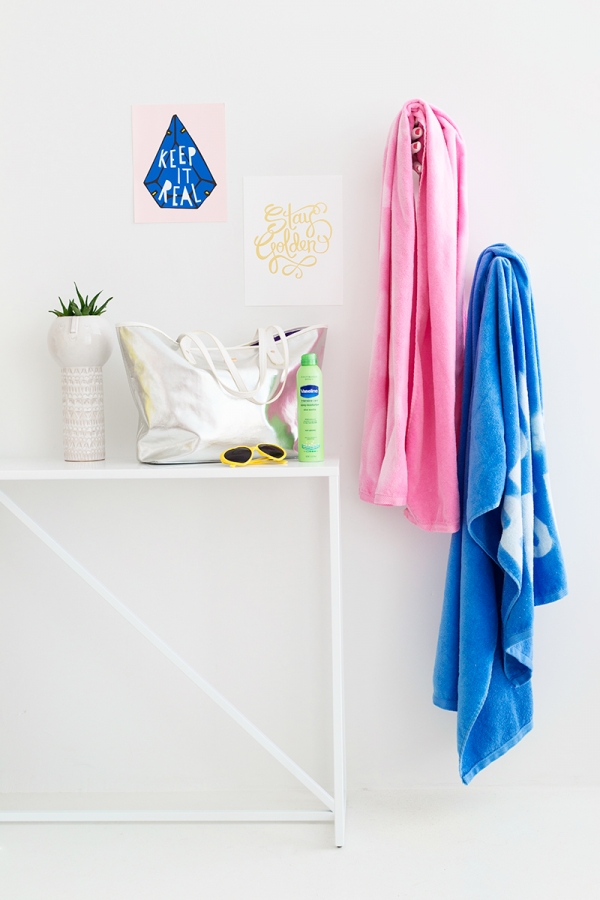 Photos by Jeff Mindell
And now… GO GET YOUR BEACH ON, PEOPLE! Beach, please.
This is a sponsored conversation written by me on behalf of Vaseline. The opinions and text are all mine.