Lollipops!! Have you ever made lollipops before? I haven't, but I did find a nice cheater way to do so with this project! Yep, I've gone and melted some Airheads to make what I like to call "Love Pops." And I ombréd them! These require some swift movements so they don't harden too soon, but if you're up for the challenge, read on and get to making this super yummy Valentine treat.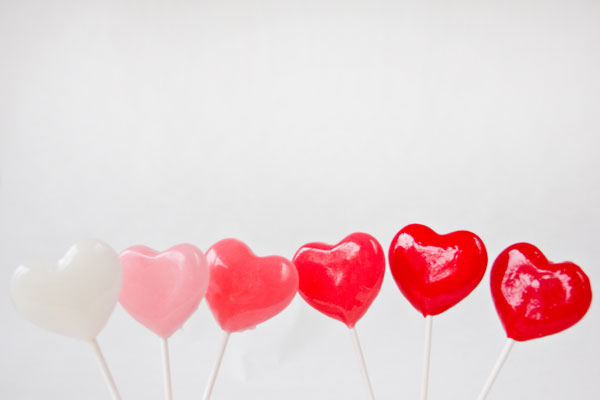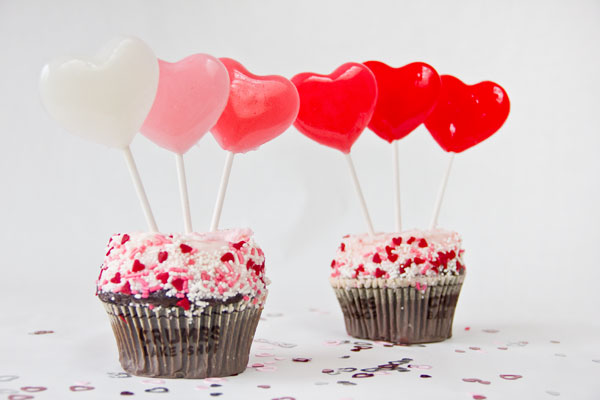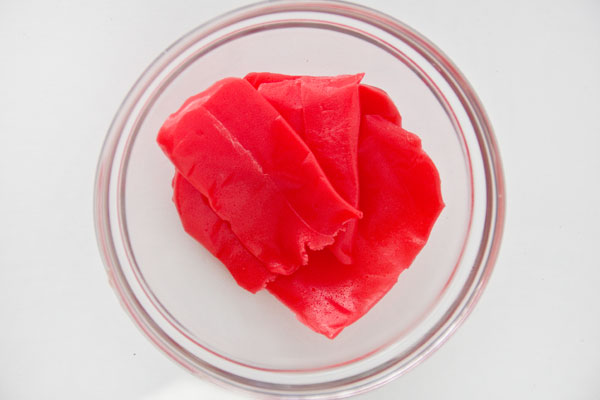 AirheadsLollipop Molds (Make sure they are heat proof!)
Lollipop Sticks
Small Microwave Safe Bowls
The most important tip for this project is work fast. Really fast! They harden quite quickly and we don't want that until they are poured in the molds. Set up your molds with your lollipop sticks already in them close to your microwave. Each pop takes about two and a half Airheads, so place those in a small microwave safe bowl and microwave until melted (they will bubble). It took about 40 seconds for mine but each microwave is different so test it out!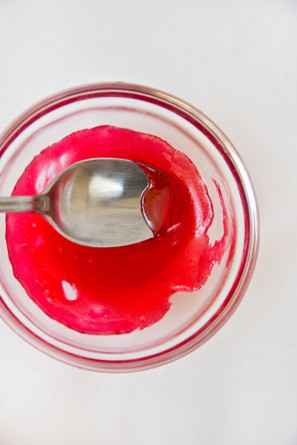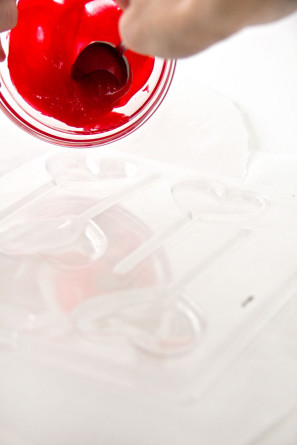 As soon as their melted, open the microwave, quickly stir with a spoon and pour into your mold, covering your lollipop sticks and filling the mold completely. Once all my molds were full I popped them in the freezer to set up. They set up pretty quickly but I found if I left them for a few hours they were much easier to pop out of the molds.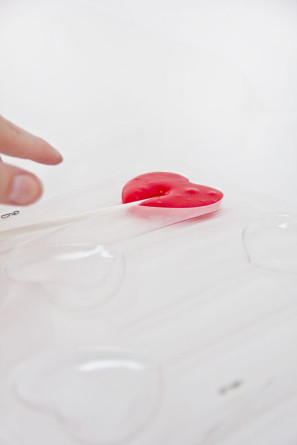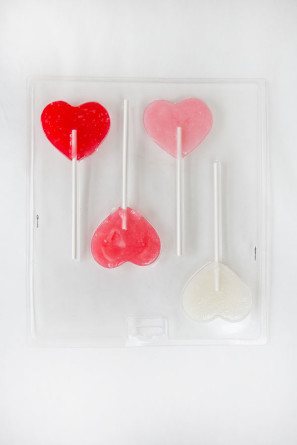 To make the varying shades of pink, I combined different flavors of Airheads. For the ombre effect, start with all White Mystery for your first pop, then gradually replace half an Airhead at a time with a pink one (I like the Pink Lemonade shade).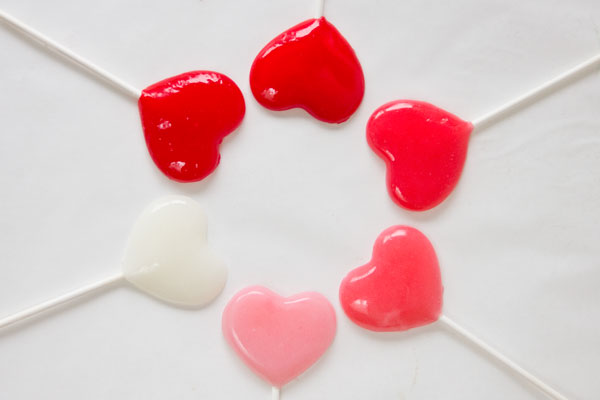 These lollipops are a little stickier than your average hard candy so try not to stack them. You can use them as edible cupcake toppers or package them in cellophane as Valentines!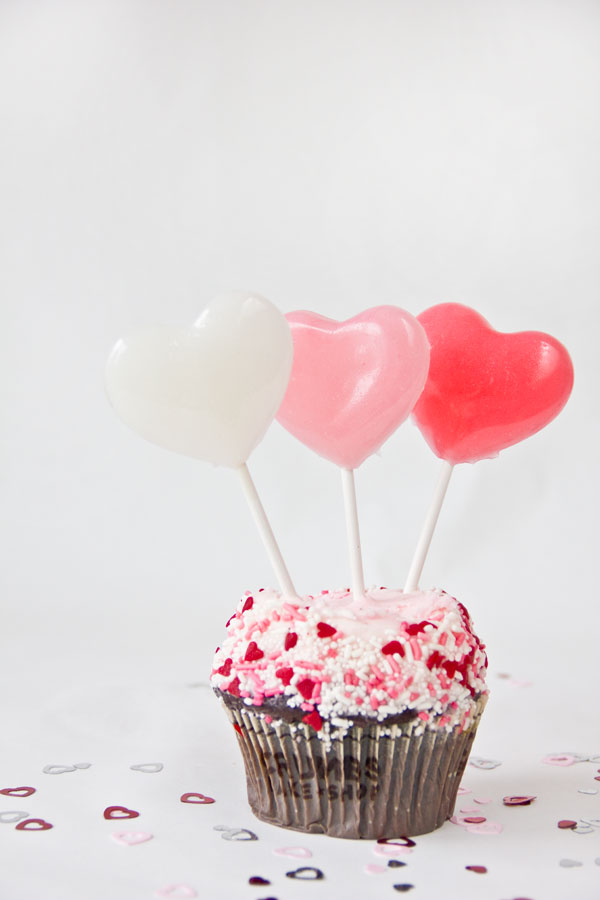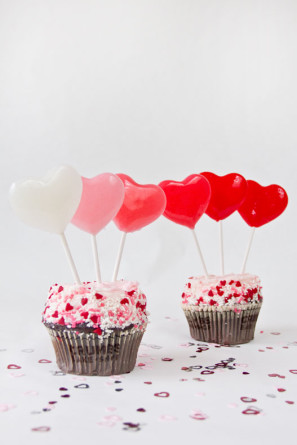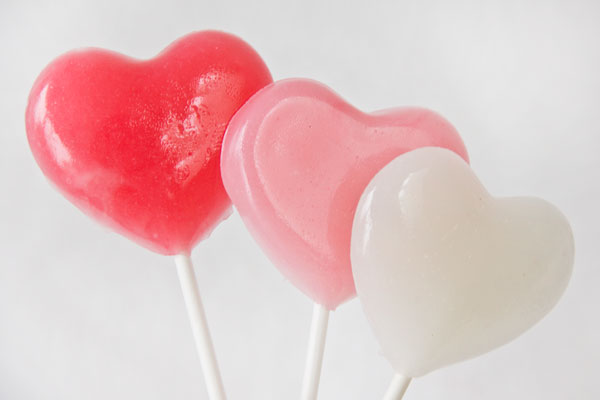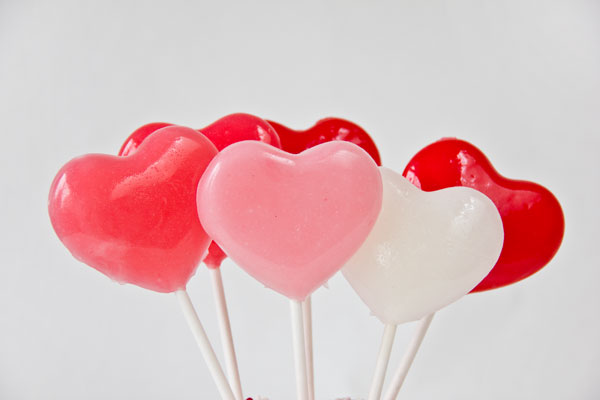 All Photos by Studio DIY
If you aren't into melting you're Airheads, you should probably use them to make conversation heart cakes instead!
For more Valentine's Day DIYs click here! And for more DIYs all around, head over here. There's a lot of craftiness to be had.