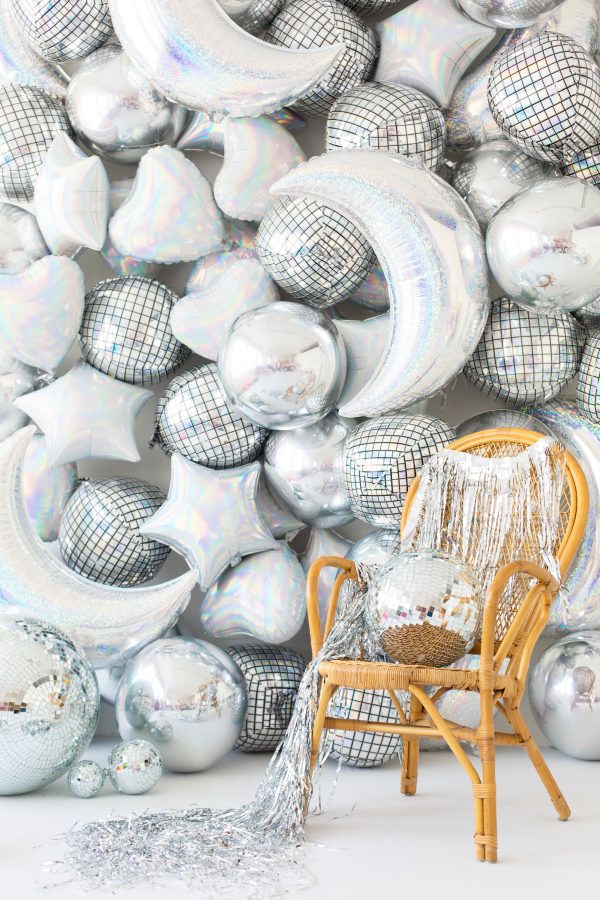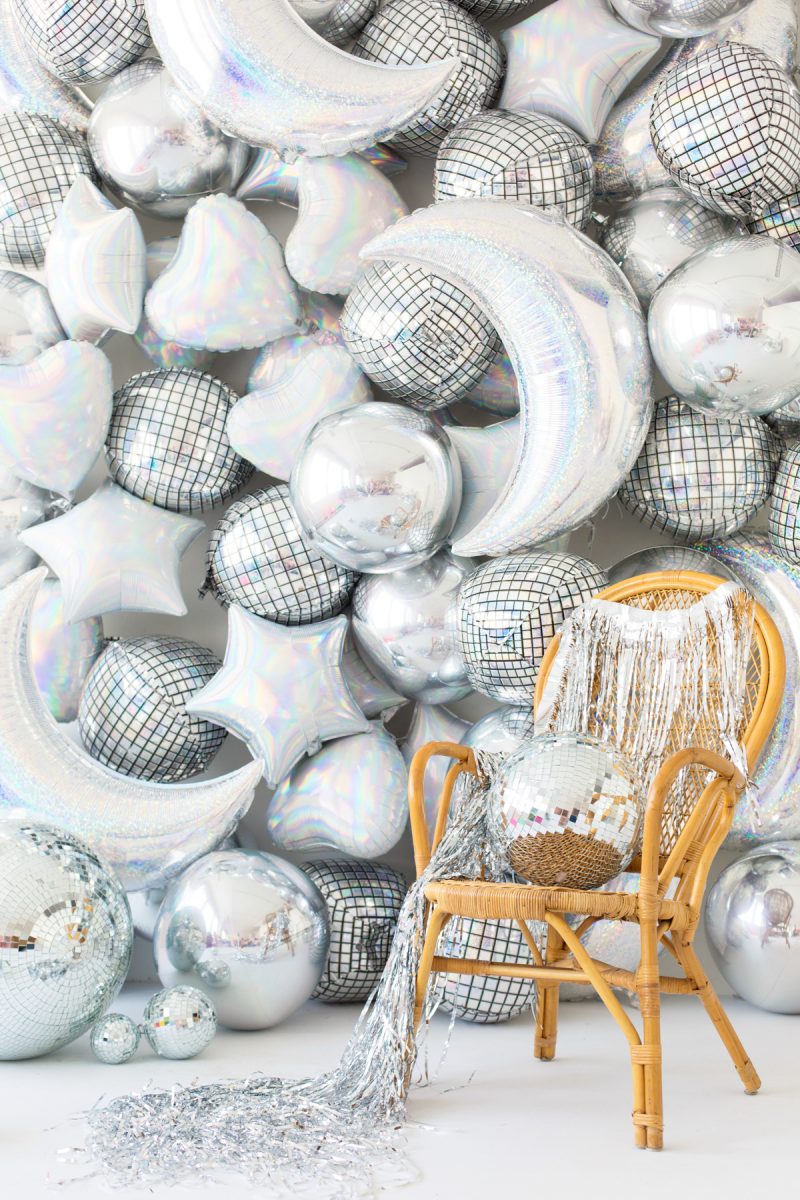 I know it's been all Christmas, Christmas, Christmas around here but… how about a little New Year's Eve fun too!? When we were shooting all our holiday balloons a few months back we put together this DIY holographic balloon backdrop that would be P-E-R-F-E-C-T for a NYE bash!!!! Imagine all the fun photos!! Eeep!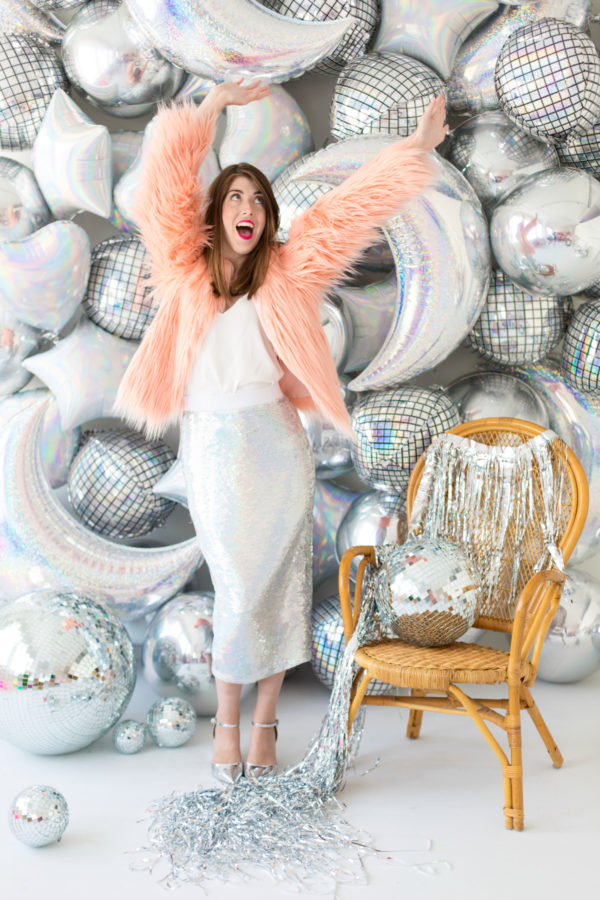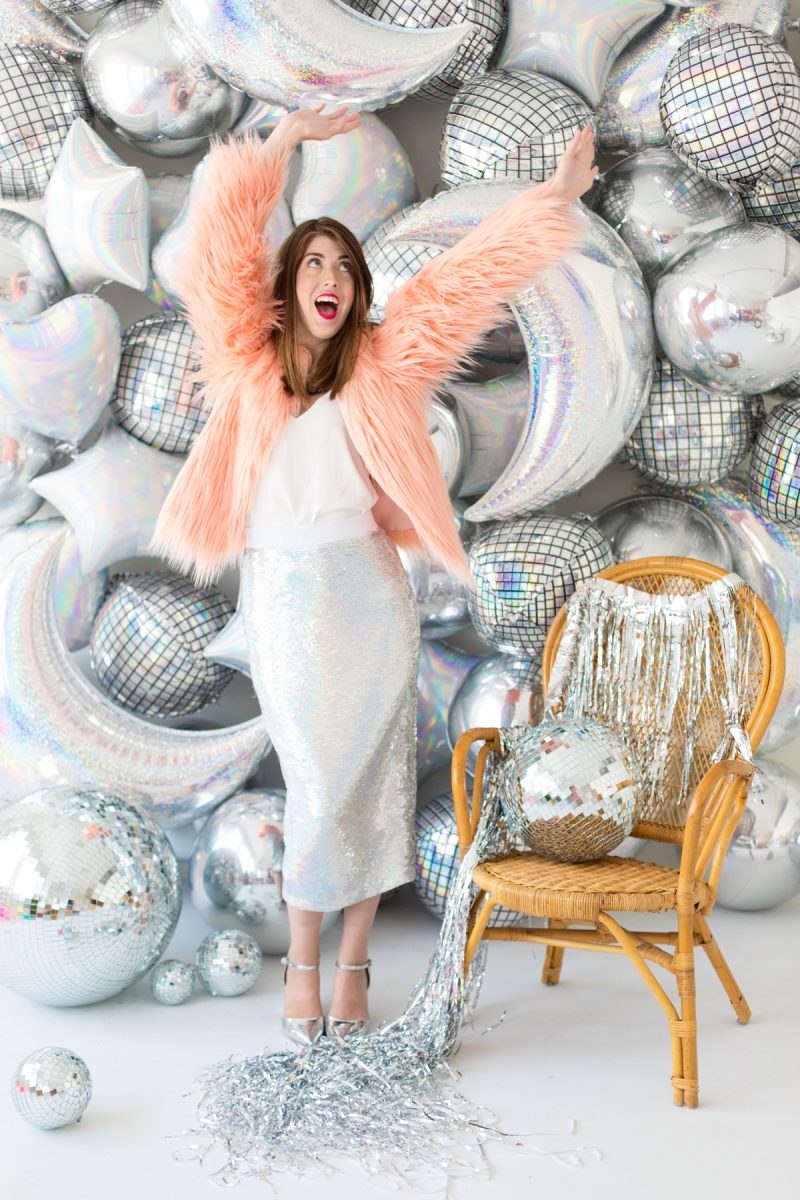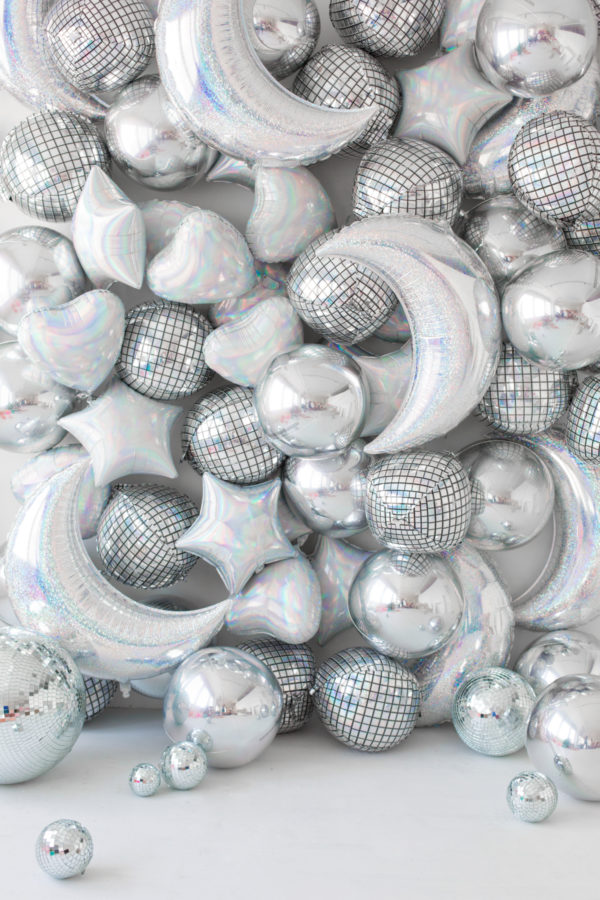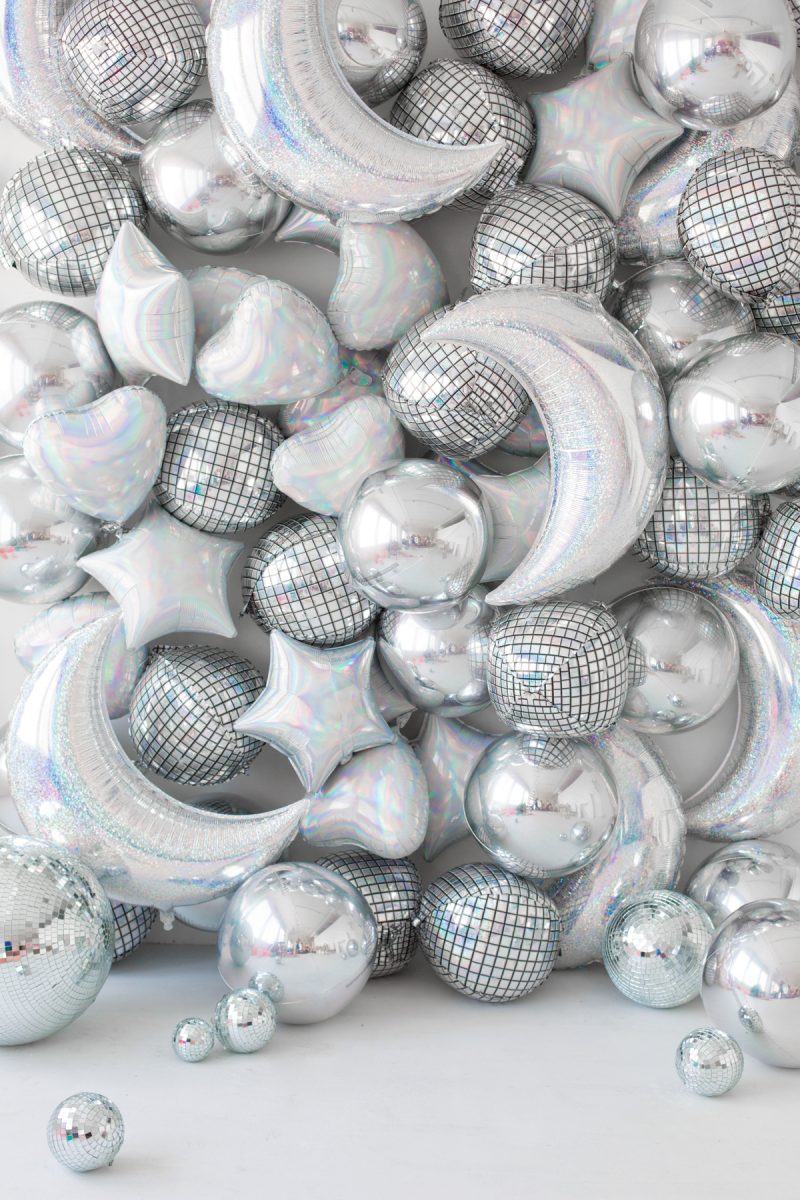 We used the same technique as the fruit garland we made except strung 'em all up using command hooks to form a wall instead of garland style. You can check out the tutorial right here!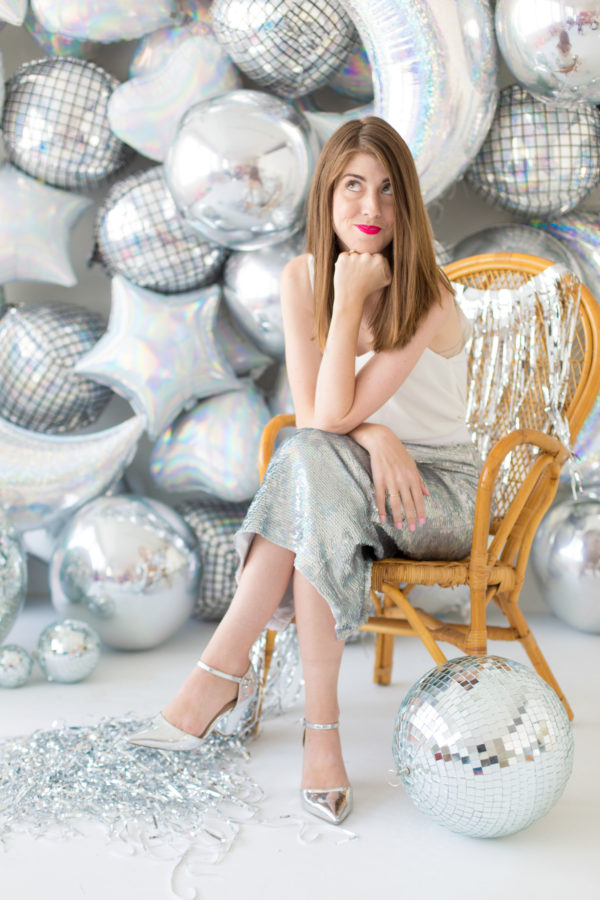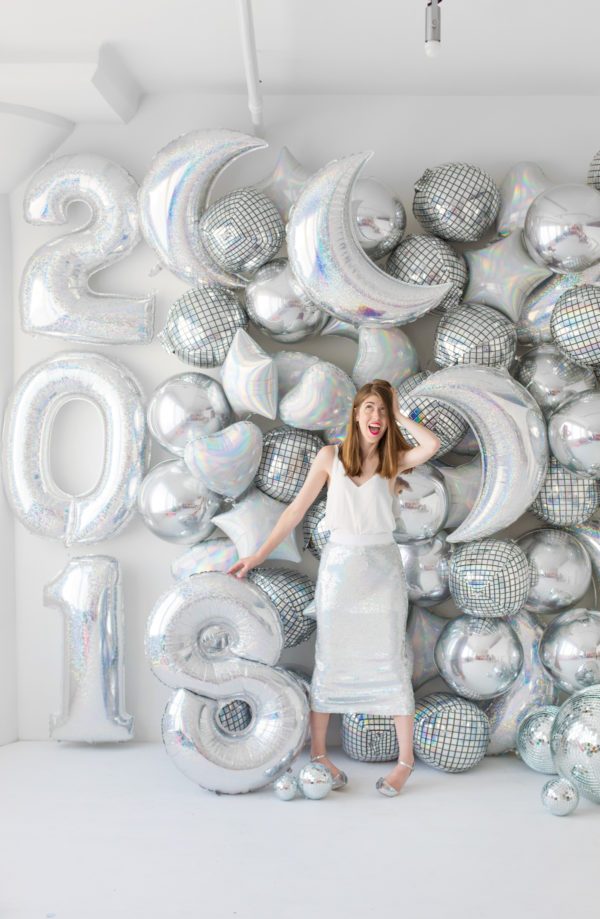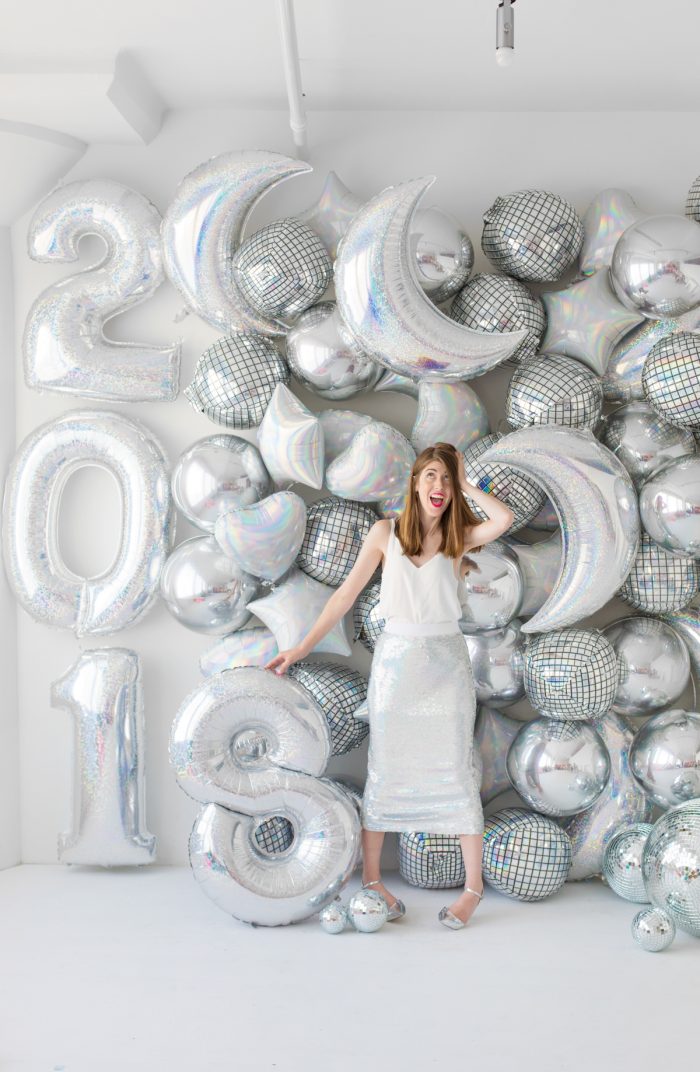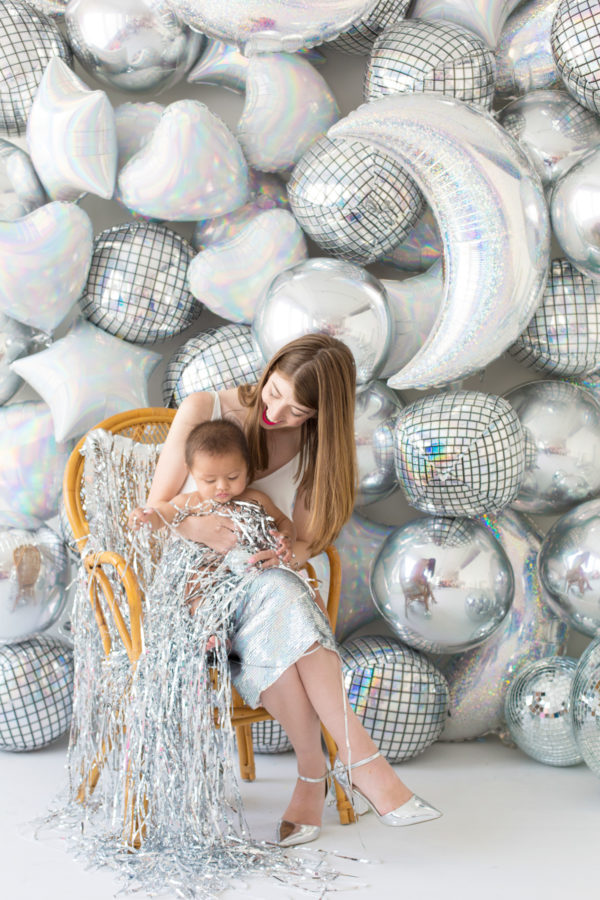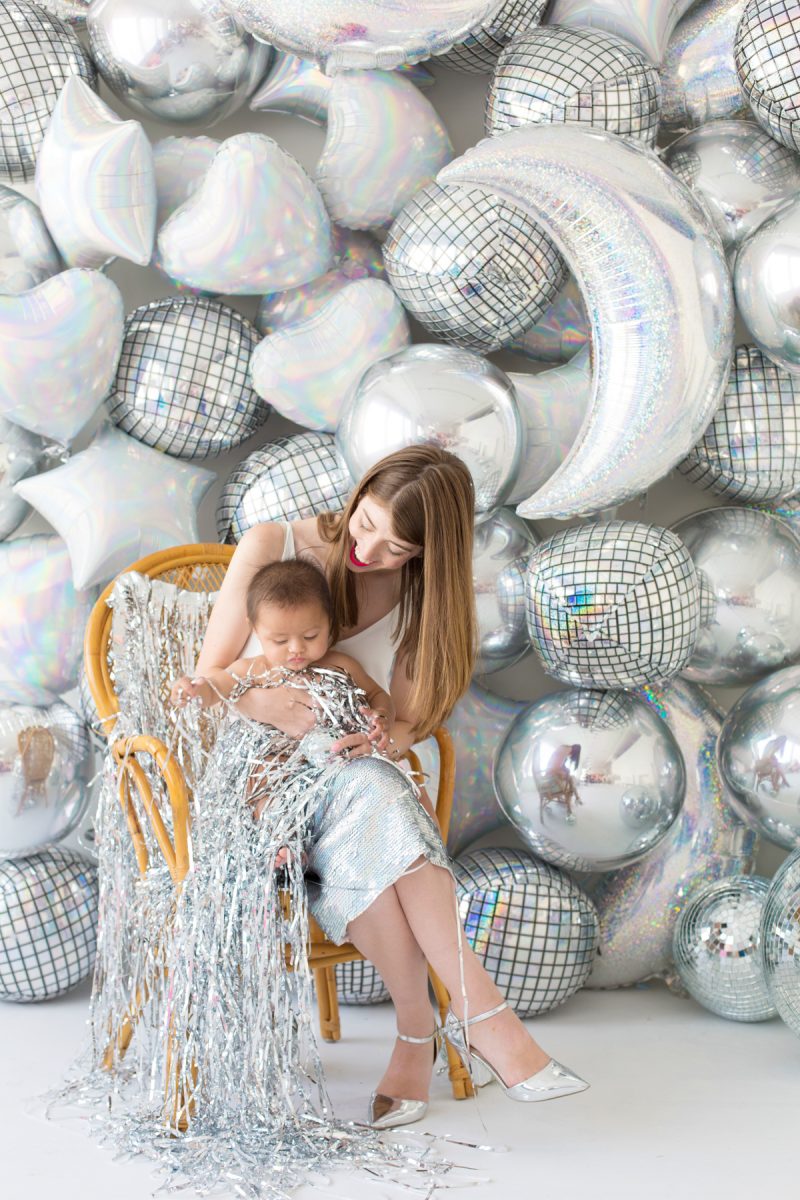 Photos by Jeff Mindell | Styling by Cyn Moreno
Balloons Pictured: Holographic '2018' Balloons | Disco Ball Balloon
Silver Orb Balloon | Holographic Heart Balloon | Holographic Star Balloon
Hope this inspires you to do something sparkly while you ring in 2018!!