Hip hip, hooray!!! So excited to share this amazing giveaway with you.. and a DIY too! I've teamed up with Minted this year for my holiday card needs (Did you know I make two cards each year!?) and they wanted to spread the love right on to you guys… and are giving away 100 Minted holiday cards to one lucky reader! WOOHOO! Last minute card-makers, I got your back! (And I'm right there with you!) You can get all the details on how to enter at the bottom of this post. But first! For those of you needing some quick holiday card inspiration, I created this easy peasy honeycomb backdrop, perfect for jazzing up a quick holiday photo of your family!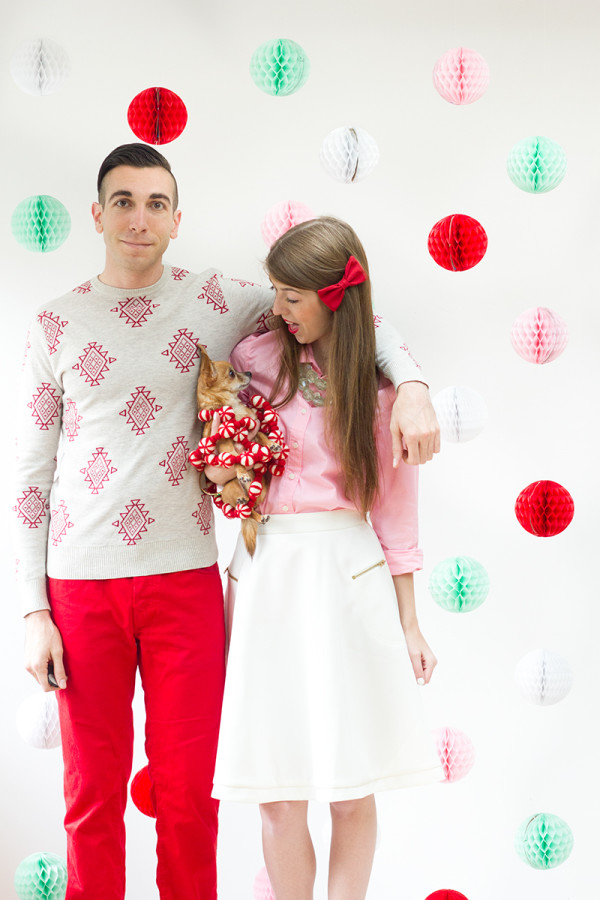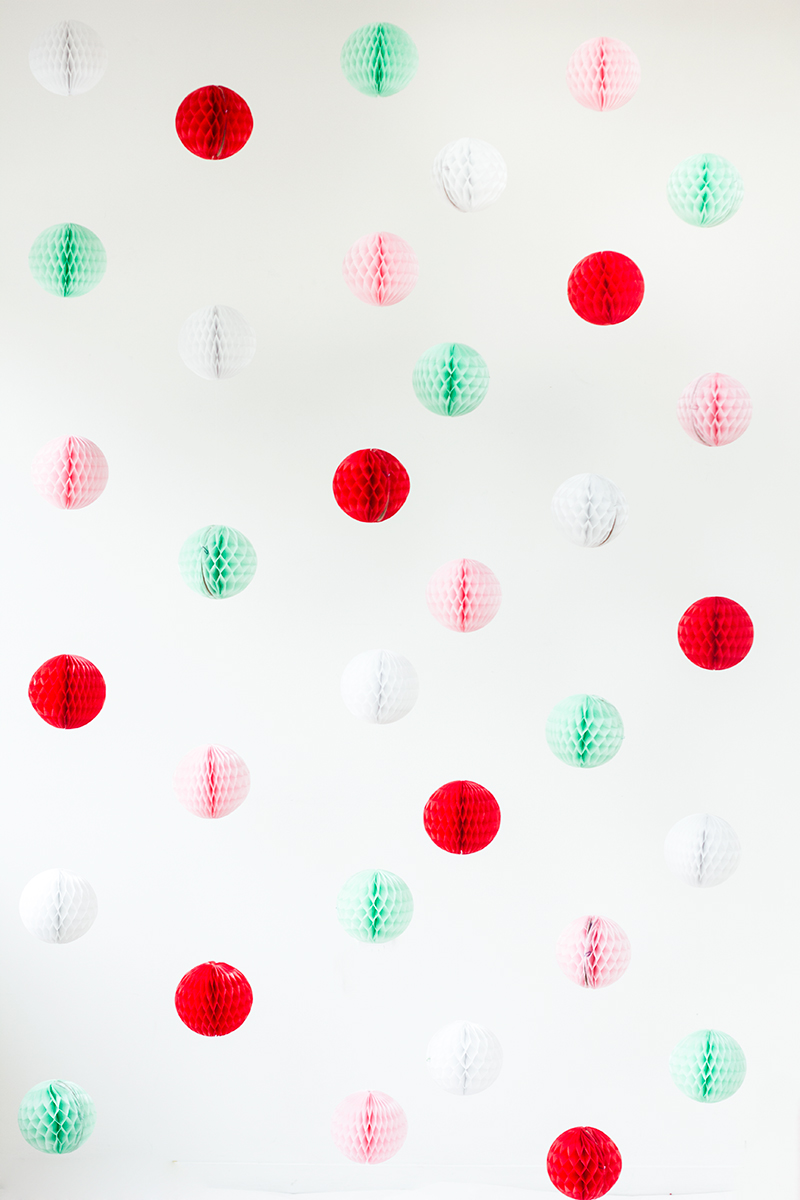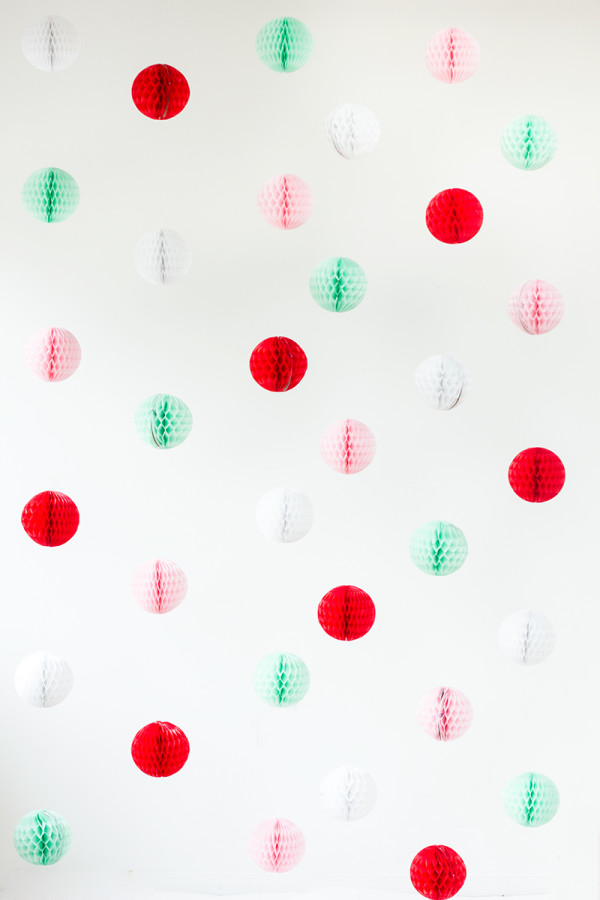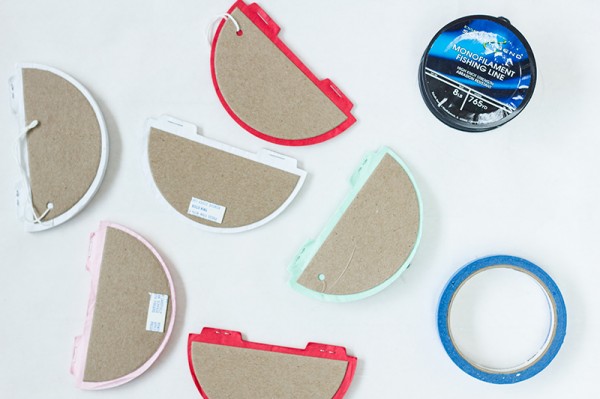 5″ Honeycombs (+ Paper Clips to Secure)
Fishing Line
Painters or Masking Tape
Cut or measure a piece of fishing line to your desired length (this can be floor to ceiling, floor to table height, depending on what you're going for!). Tape honeycombs, evenly spaced, along the fishing line using your painters tape. Repeat with as many lines as desired, depending on how large you want your backdrop to be. I had six strands of six honeycombs each for my 5×7 ft. backdrop.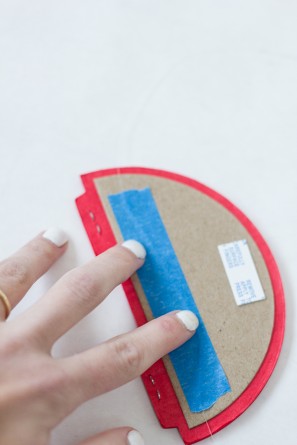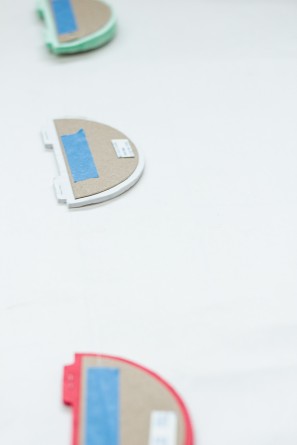 Hang up your lines, using a backdrop stand or simply taping them to the ceiling, and then unfold each honeycomb and secure open with a paper clip.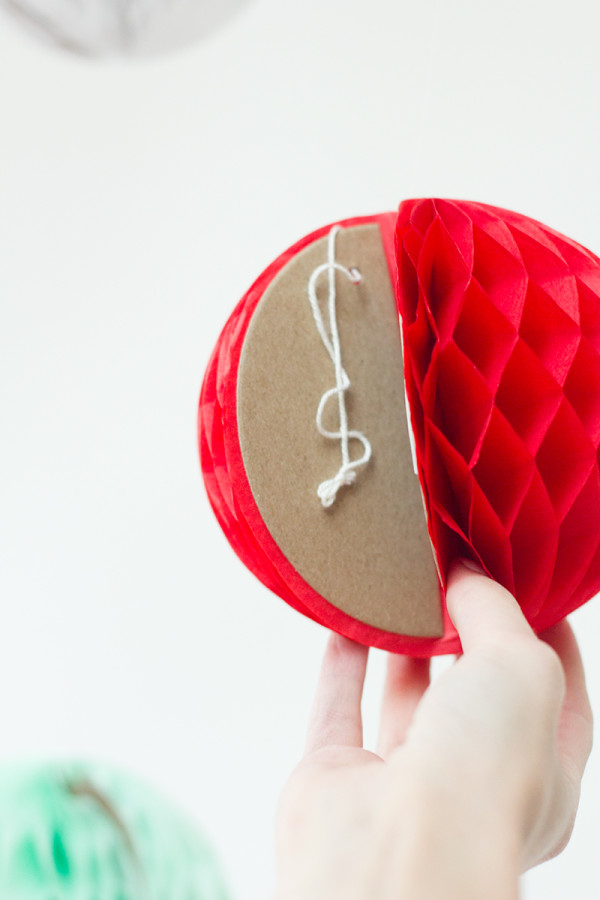 Now pop in front and take some holiday card photos!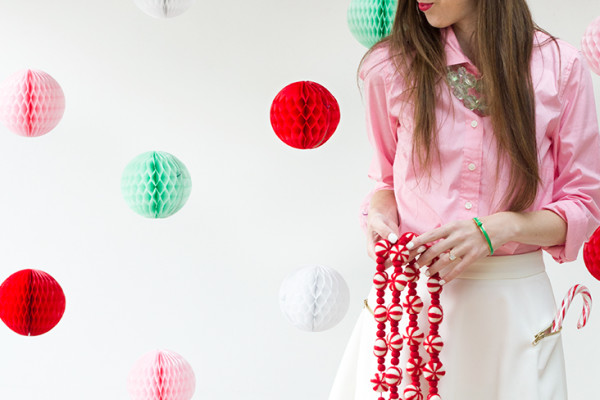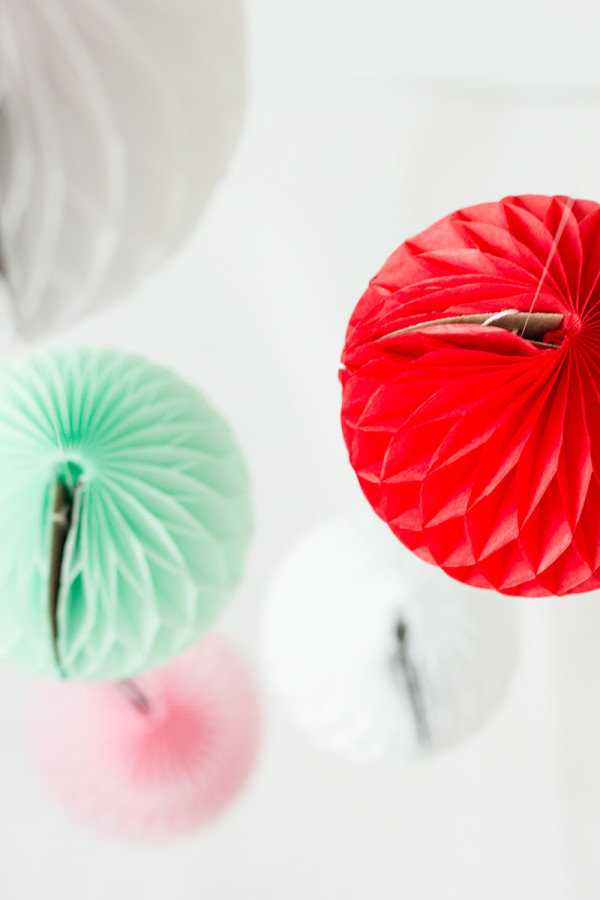 And now, for the cards! Each year I actually do two holiday cards. One for Studio DIY, and one for Jeff and I to send to family and friends. Luckily, this backdrop worked for both! BAM! Of course, there were so many AWESOME options on Minted that I couldn't decide which. So I picked two options for each, and am sharing why (and a few tips for choosing your designs) below…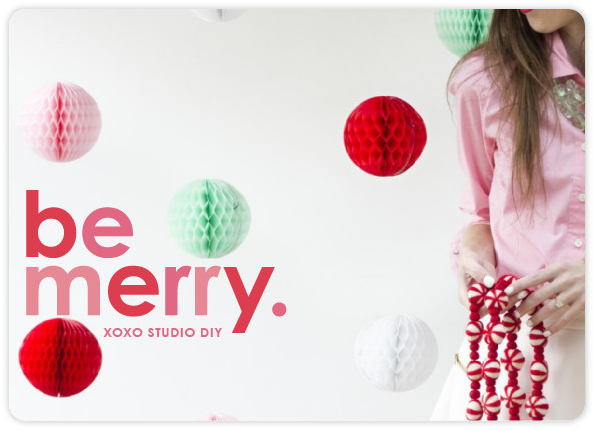 Cherry Merry Holiday Photo Card
I really like the "Be Merry" sentiments when it comes to the holidays. It just seems to fit for Studio DIY, doesn't it!? One of the great things about many Minted designs is you can move the text around, so I was able to perfectly fit the words in between the honeycombs. How fun is this option!? The card below got me with the sparkles. And the best part is, you get the sparkly effect without actual glitter getting on everything. Wonderful!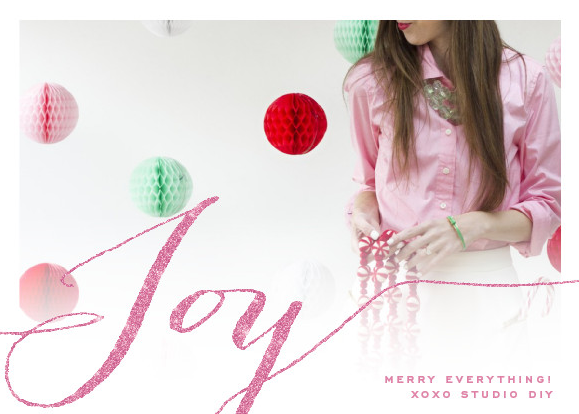 Shimmering Joy Holiday Photo Card
And now for our personal cards…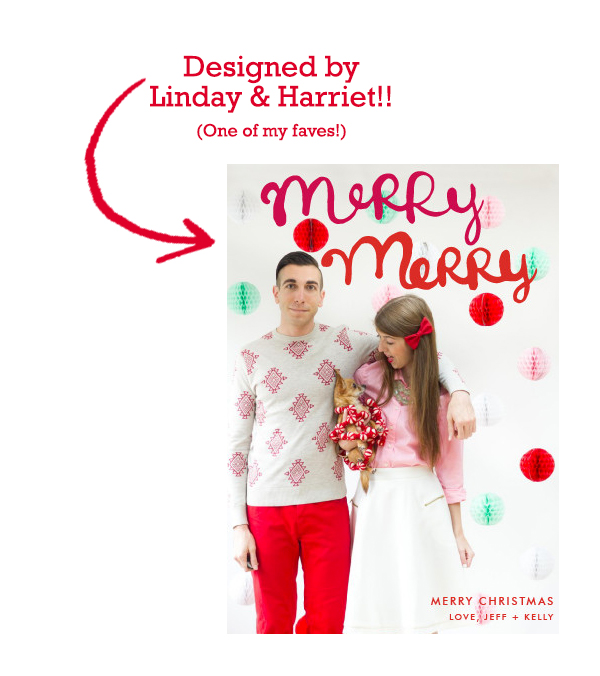 Handlettered Merry Merry Petite Holiday Card
I am obsessed with Linda & Harriet. So when I saw there was a Minted line, I about lost my cool. Luckily one of them fit perfectly with our choice photo from our shoot (above)! That hand lettering! And then there was the gold. Oh, be still my gold loving heart. Since we didn't have any gold in the actual photo, I liked the contrast between the clean and modern honeycombs and the fancy and elegant pop of gold. It's all about contrast, people!
Shining Type Holiday Photo Card
All Photos by Studio DIY / Card Designs by Various Independent Designers for Minted
Now I just have to pick a winner for each cards… and, oh wait! I have to pick someone to win 100 Minted holiday cards, too! But first, you all must enter. Here's the scoop:
To Enter to Win 100 Holiday Cards from Minted:

Leave a comment below telling me, what was the most memorable holiday card you've ever sent or received (A funny photo card? A lengthy letter? An illustrated variety?) by 12:00pm on Friday, December 13th. One winner will be chosen at random and announced here shortly thereafter.
BONUS! For an extra entry, follow Studio DIY on Pinterest and leave an additional comment below!
The Details:
One winner will be contacted via email and, due to the holidays quickly approaching, will have 48 hours to respond before a new winner is chosen.

This DIY post is sponsored by Minted. All content and opinions are that of my own! Thank you for supporting the sponsors that keep the Studio DIY party going! Read more about my editorial policies here.