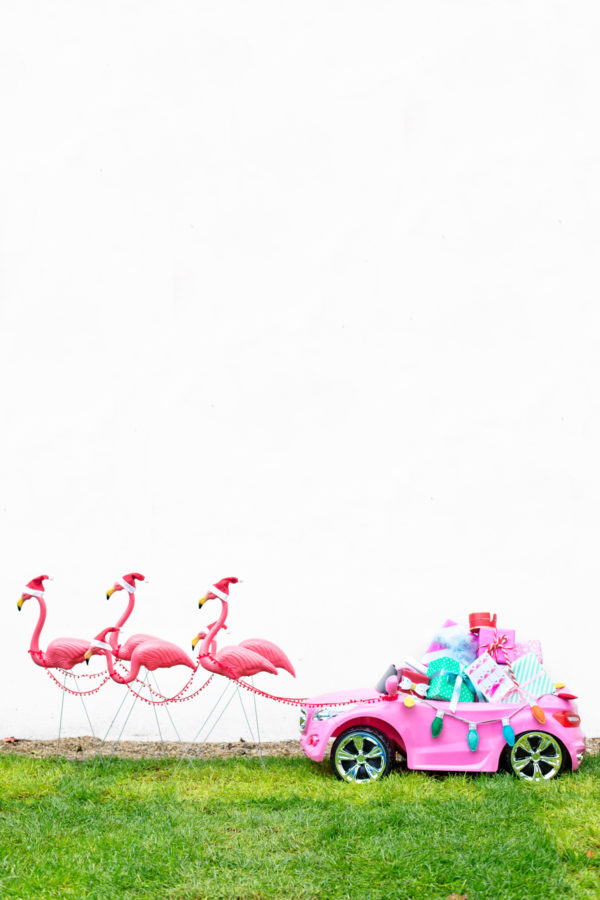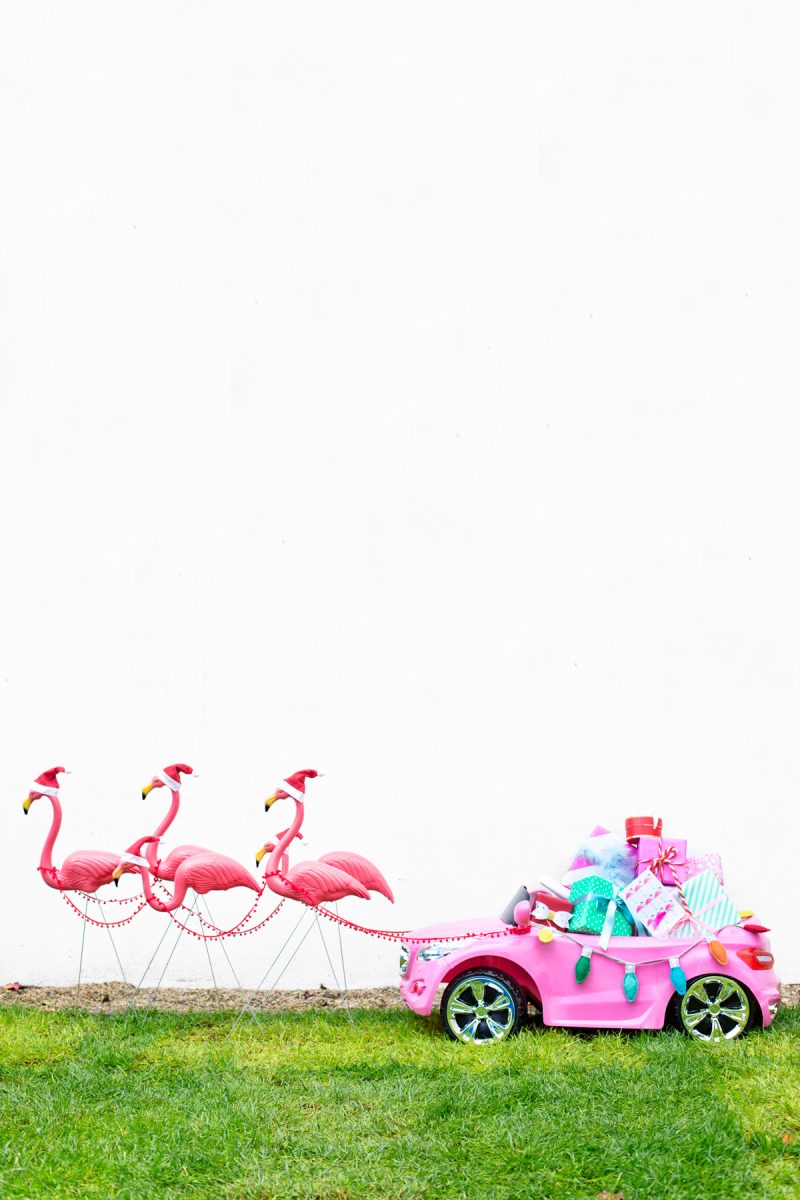 Oh yes we did. Yes we DID flock someone's lawn for Christmas! Because while I may not believe in inflatable lawn decorations, I most certainly believe in the flamingo variety. With my sister-in-law's birthday falling so close to Christmas, and a little inspo from this flamingo Signature card and our partners at Hallmark (My SIL loves Palm Springs as much as I do!), I knew I had to make a lawn flamingo sleigh!!!
I've been wanting to flock someone's lawn forever and this was just the perfect opportunity!!! Spoiler alert: it was quite the hit! And today I'm sharing just how I pulled it off!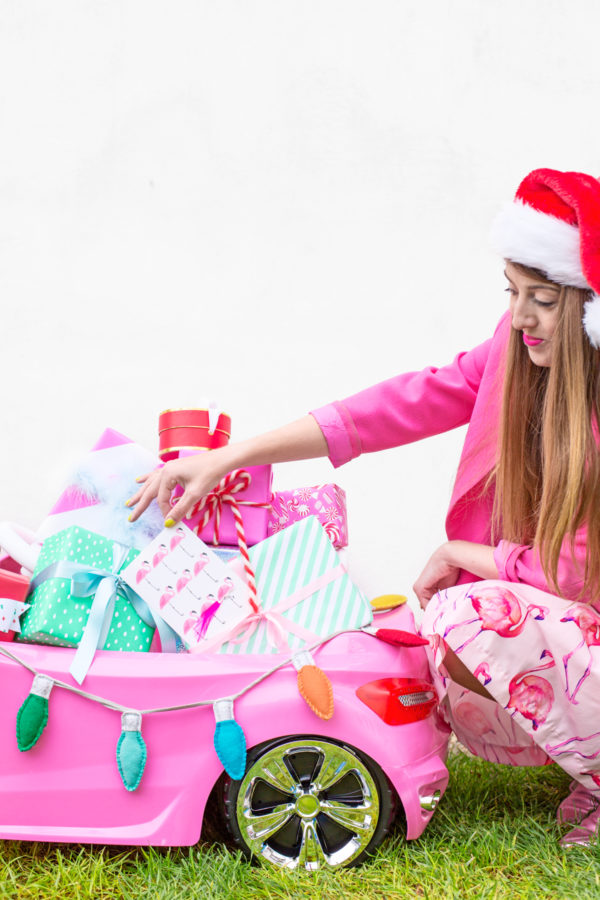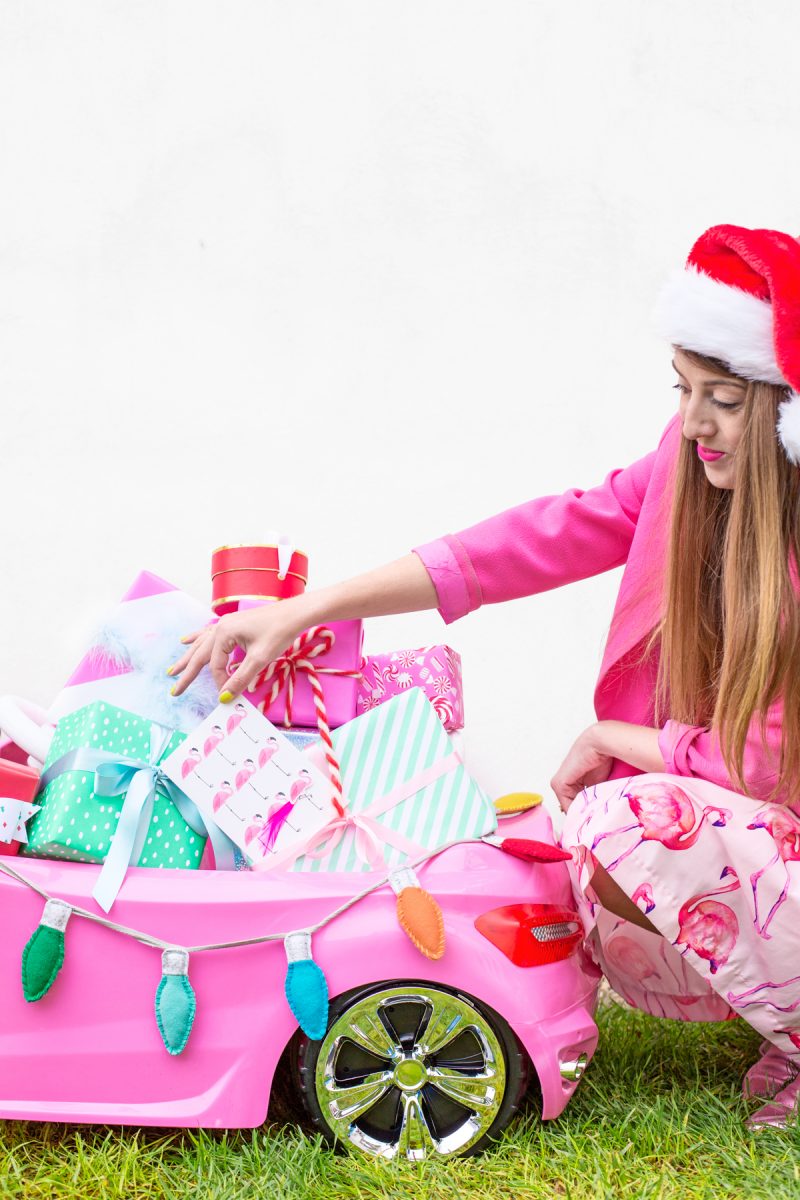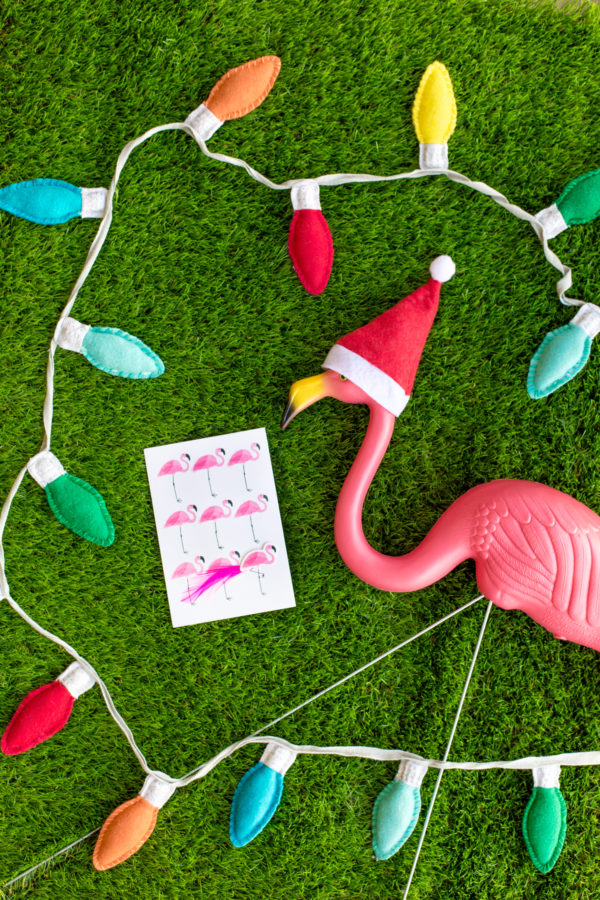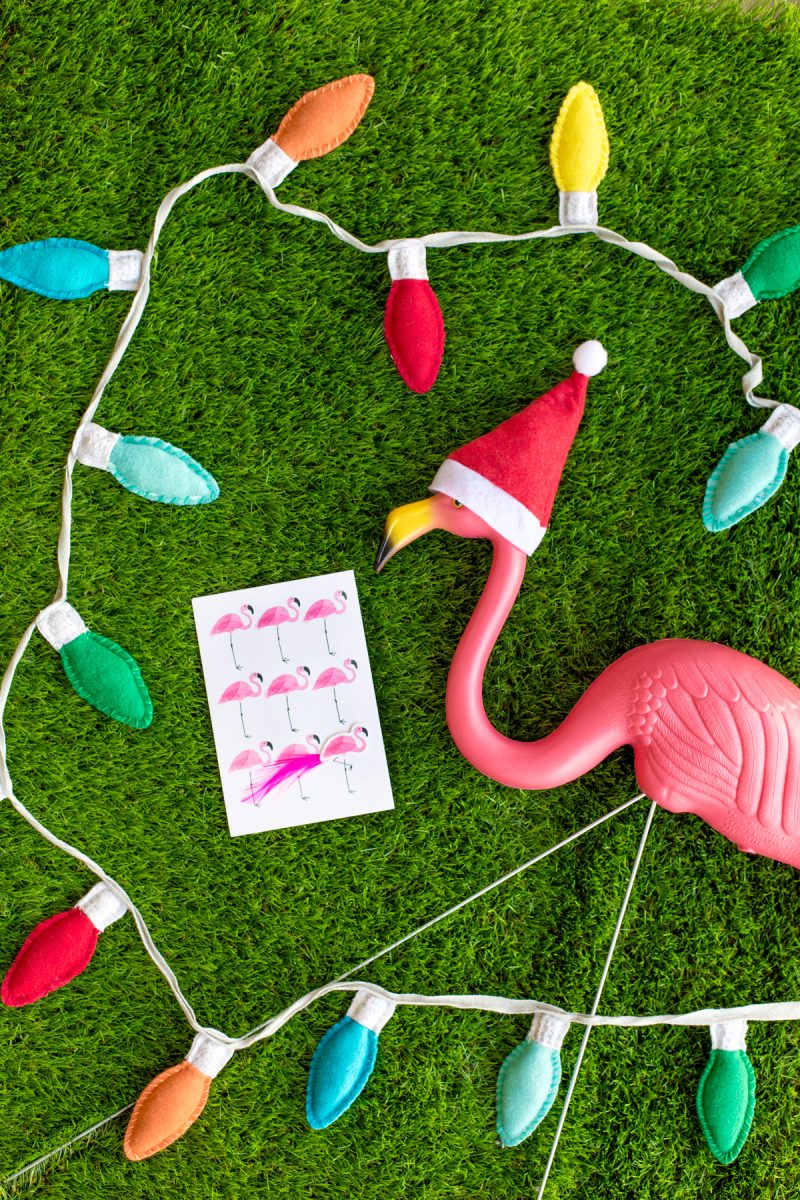 DIY Lawn Flamingo Sleigh
Total Time: About One Hour
Supplies
5-8 Lawn Flamingos (Depending on the space you have!)
Mini Santa Hats (One for each flamingo)
Sleigh or Toy Car
Ribbon, twine or other trim (for the reins)
Gifts (If you're leaving this on a front lawn, I recommend wrapping empty boxes!)
Any additional Christmas decor/garlands desired
Museum Wax or Hot Glue Gun
Directions
1. Put legs on flamingos and put car/sleigh together, if necessary.
2. Determine where you want the actual "sleigh" to go and place it in it's spot.
3. Place flamingos in the ground, in pairs, separating each a few inches from the last.
4. Attach hats to each one's head using museum wax (for temporary hold) or hot glue gun (for permanent hold).
5. Use ribbon or trim to connect each flamingo together, leaving excess trim in-between so it "loops" like a real rein would. Tie the ends to the sleigh/car.
6. Fill the sleigh/car with presents and add in the perfect Hallmark Card!
7. Decorate as desired and wait for the recipient to discover it!!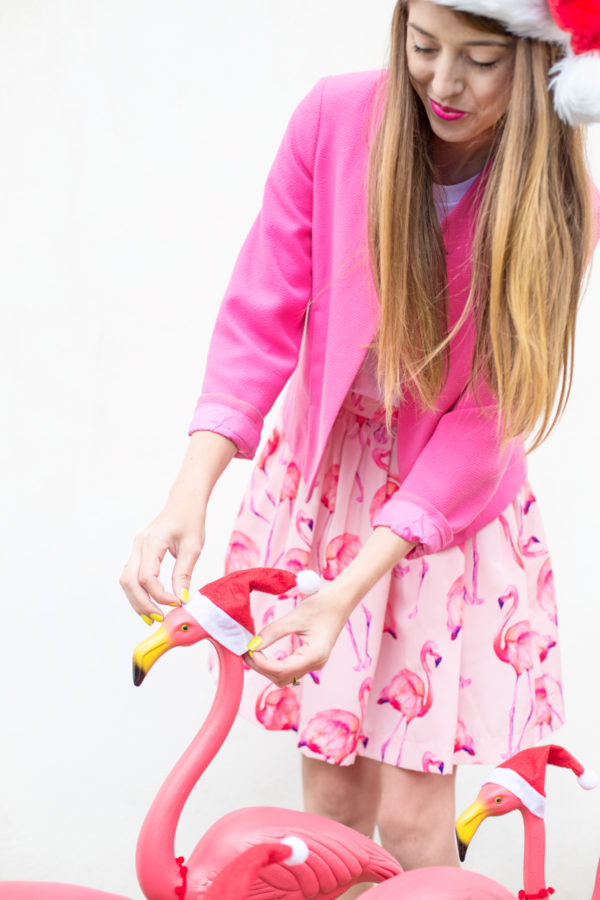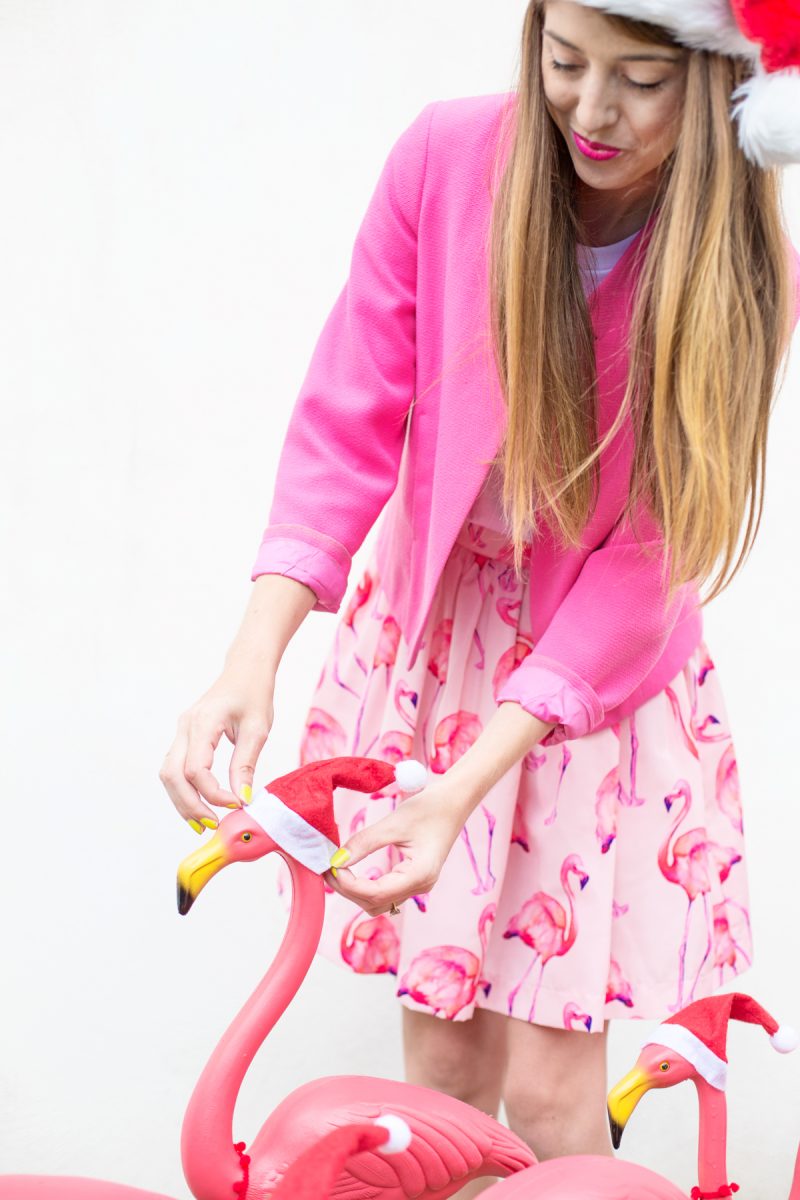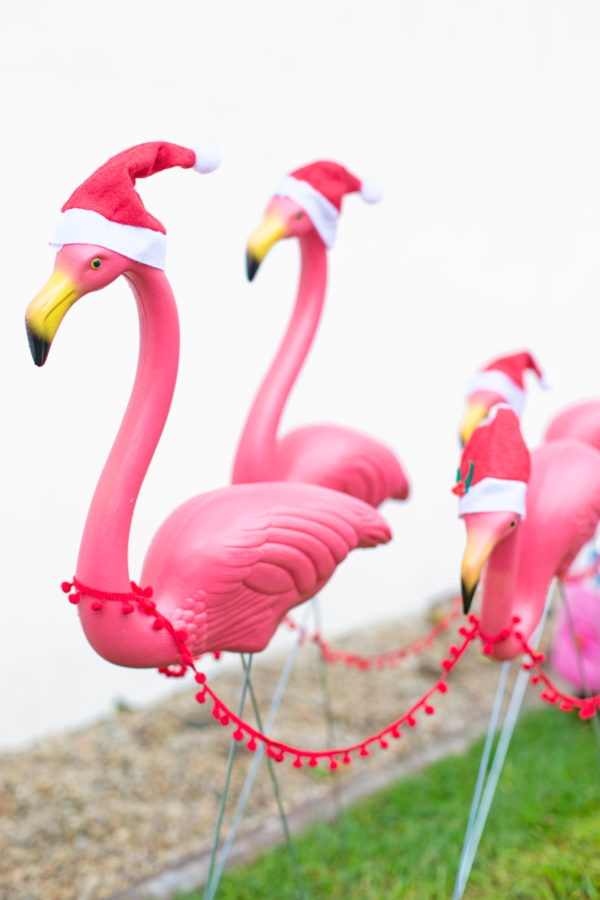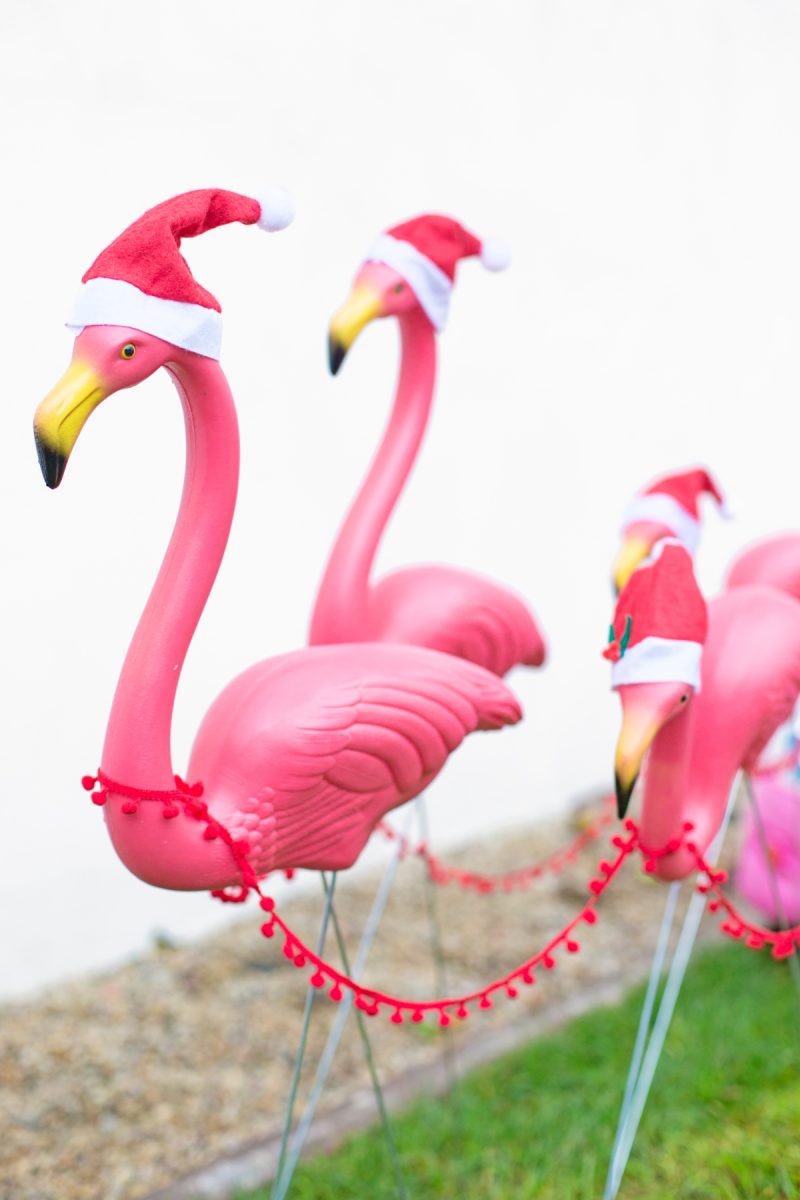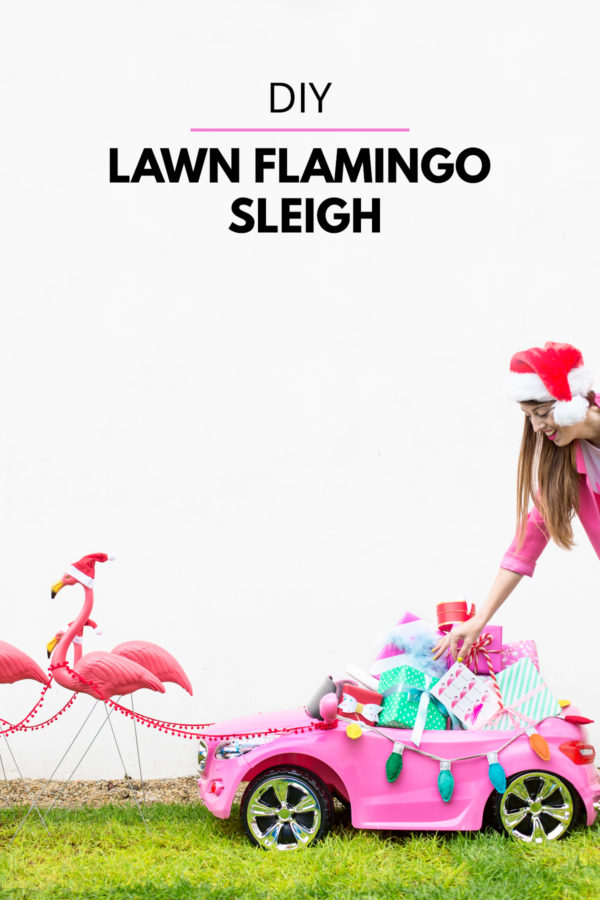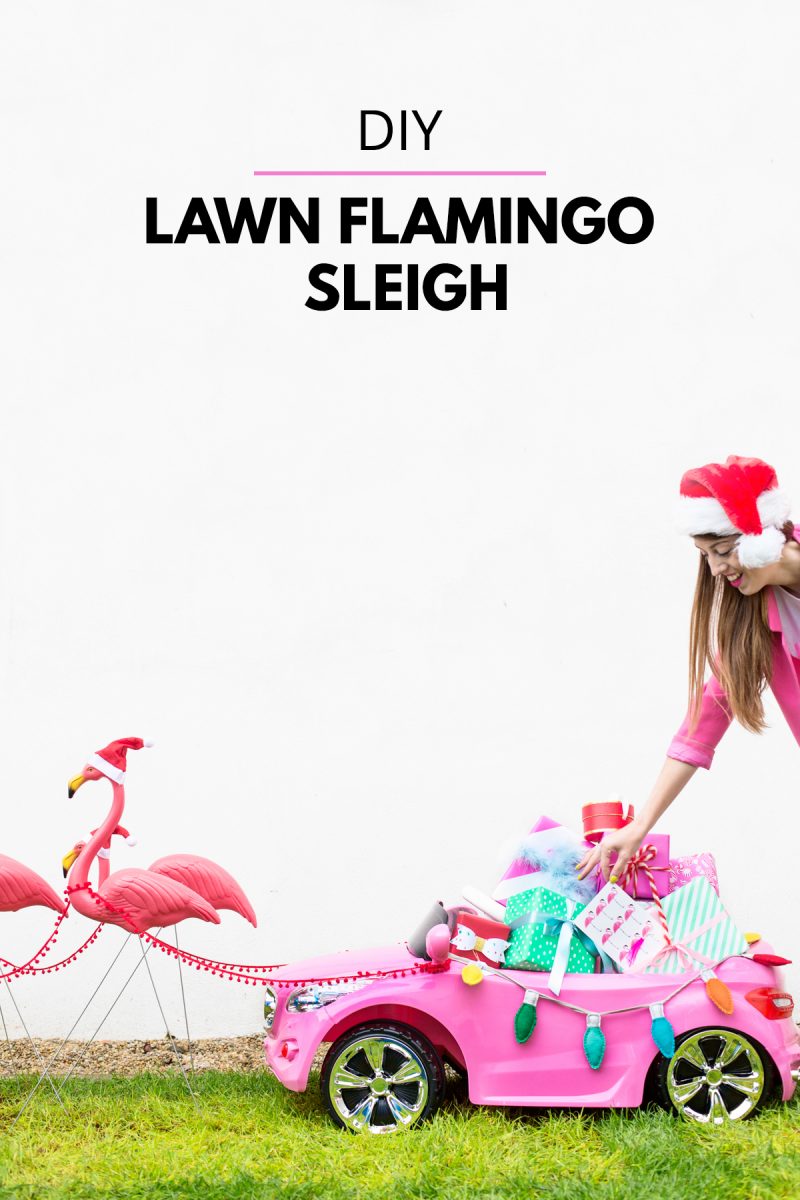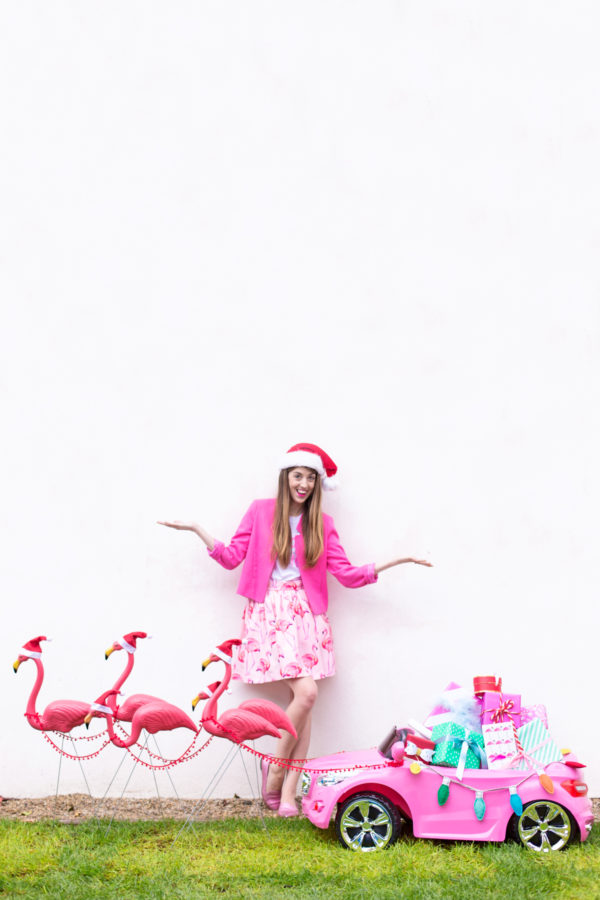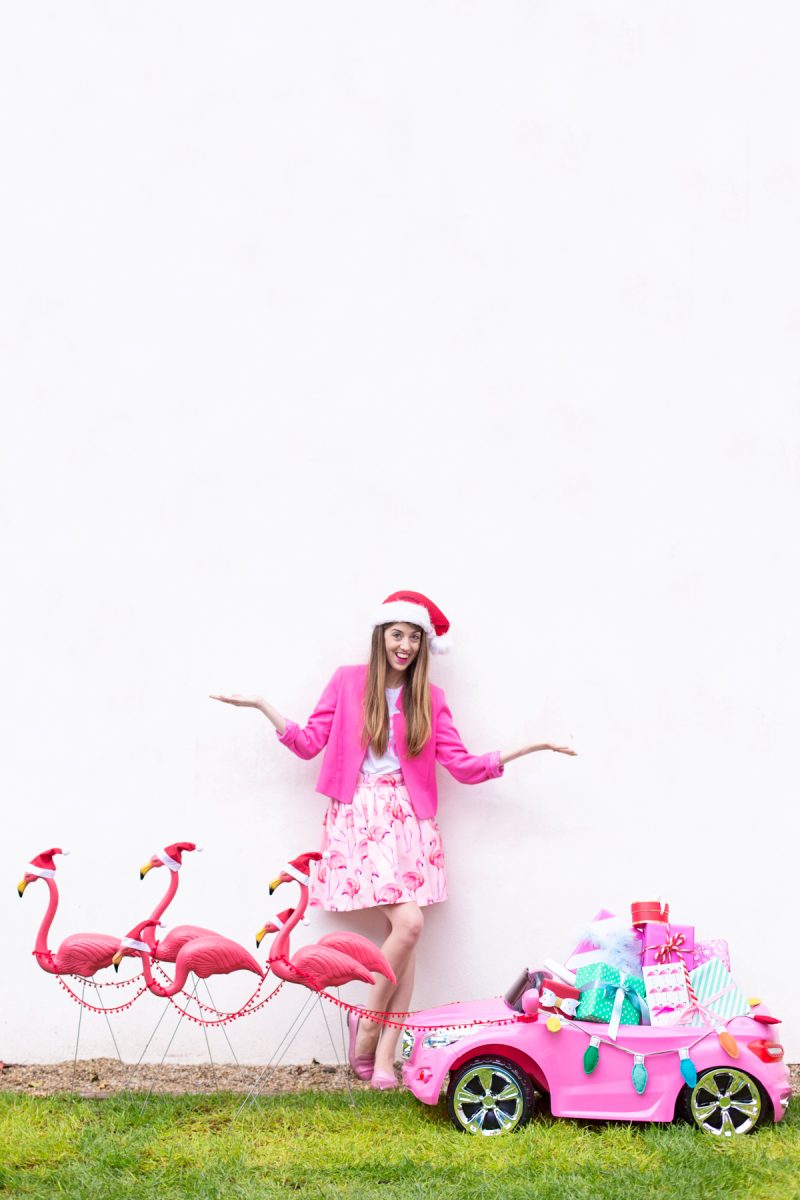 Photos by Jeff Mindell
Just checking another item of my bucket list! Ha! I'd like to thank Hallmark for giving me the excuse to do so. 😉 But really, this beats those inflatable guys 1,000 times over… right!?!?
This post was created in partnership with Hallmark. All content and opinions are that of my own! Thank you for supporting the sponsors that keep the Studio DIY party going! Read more about my editorial policies here.