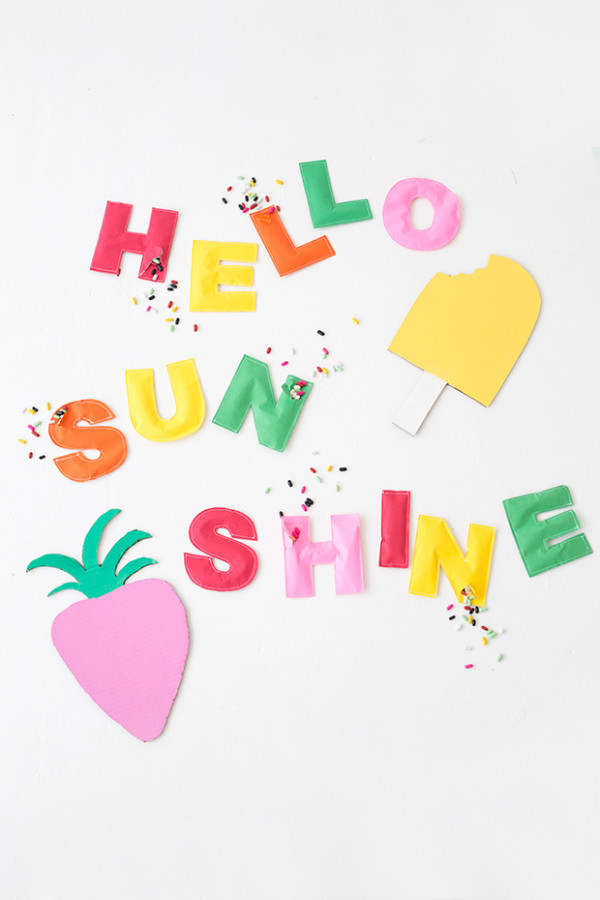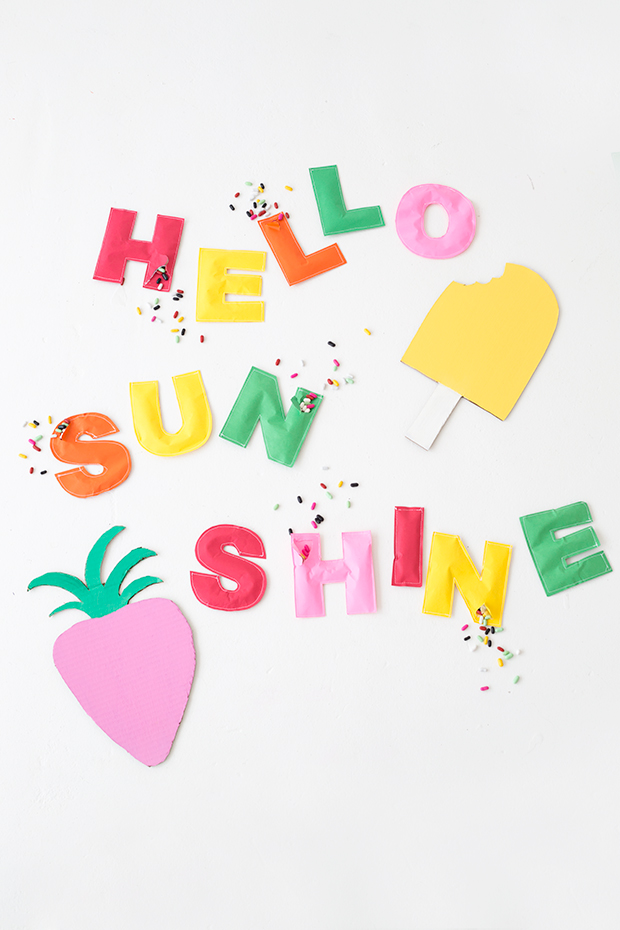 After making my smiley face favor pouches, I really just wanted to sew all the paper I could. Hey, it's fun! So I made these letter shaped pouches for eHow and oooooh how great these would be for any and every party! Birthdays, pool parties, anniversaries, bridal showers! Ok, I know, you get it. I'm starting to go into my yearly denial of the fact that summer is ending and fall is upon us. So instead, I'm just going to keep staring at that "Hello Sunshine" motto above while I recommend you hop on over to eHow for the full scoop on these guys!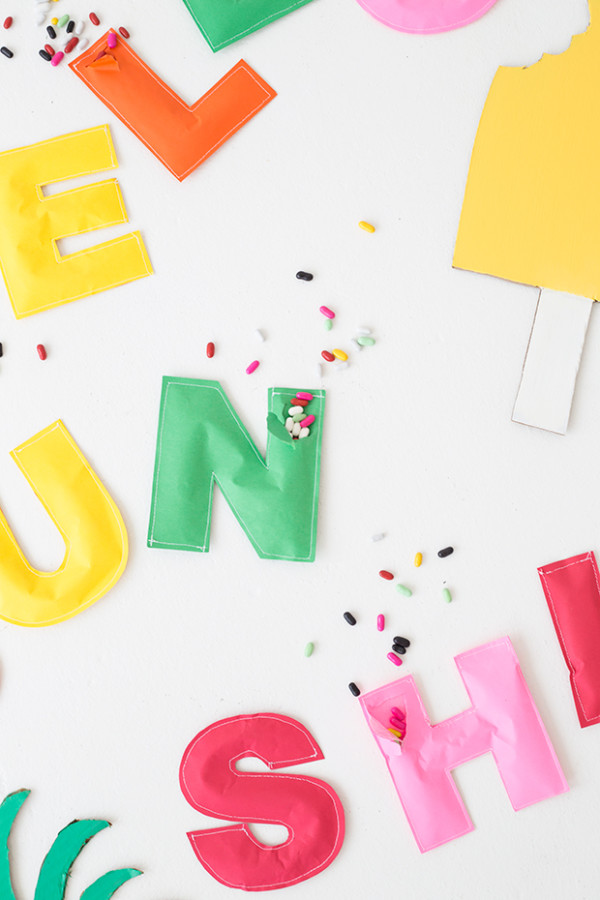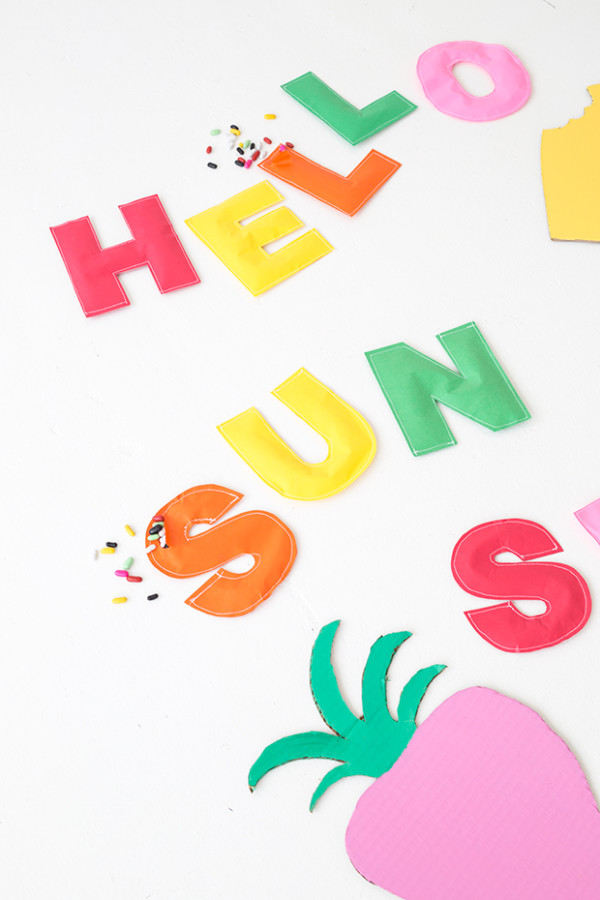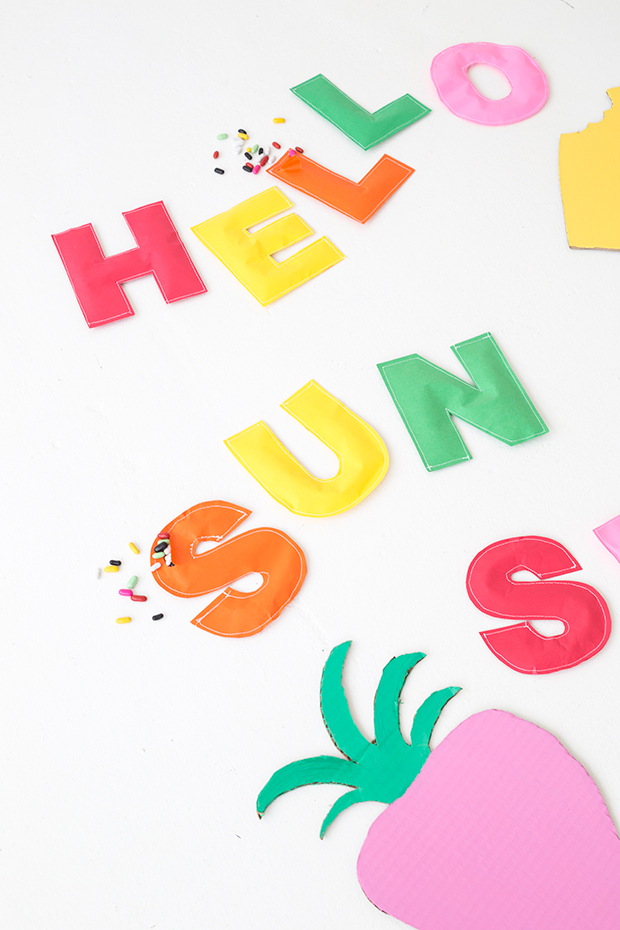 All Photos by Studio DIY
By the way, the strawberry and popsicle are just painted cardboard. I made 'em for our hair tutorial post but didn't use them! So now they live happily in the studio. #fruitforlife (Can I hashtag in my blog posts now? I hashtag in text messages all the time.)
For more summer DIYs, click here!