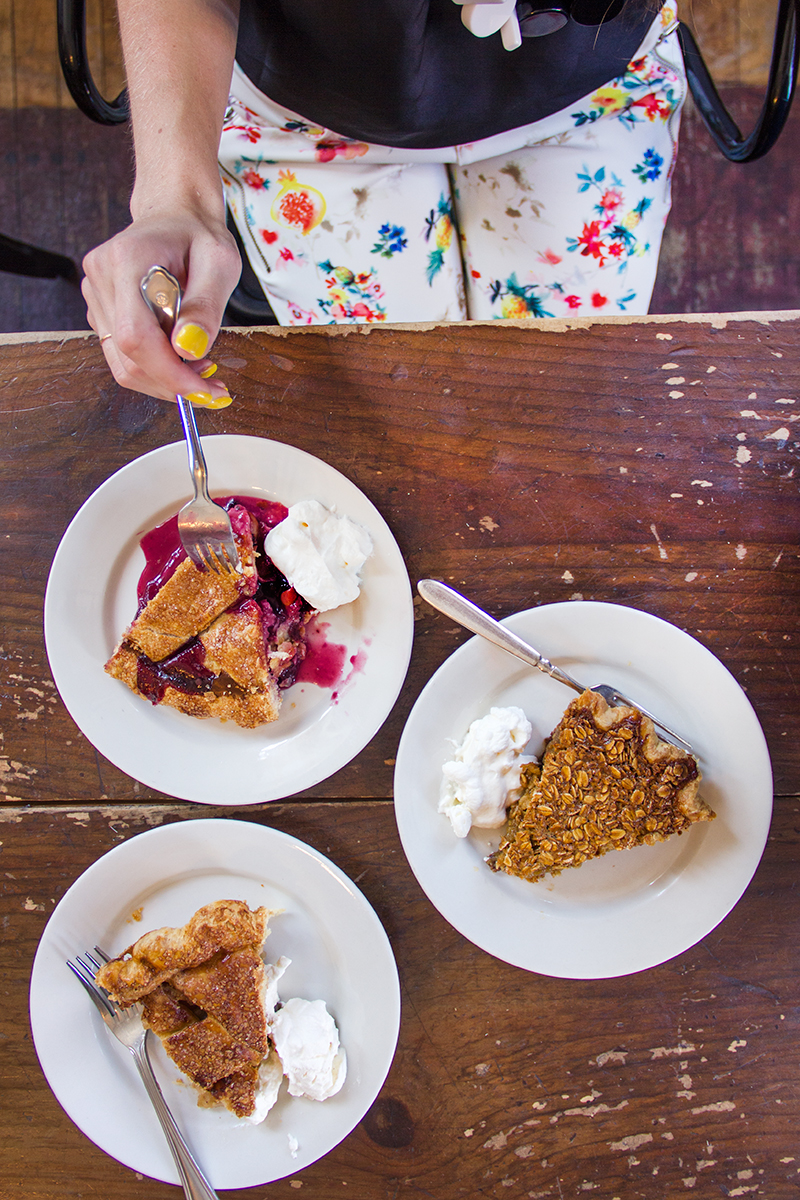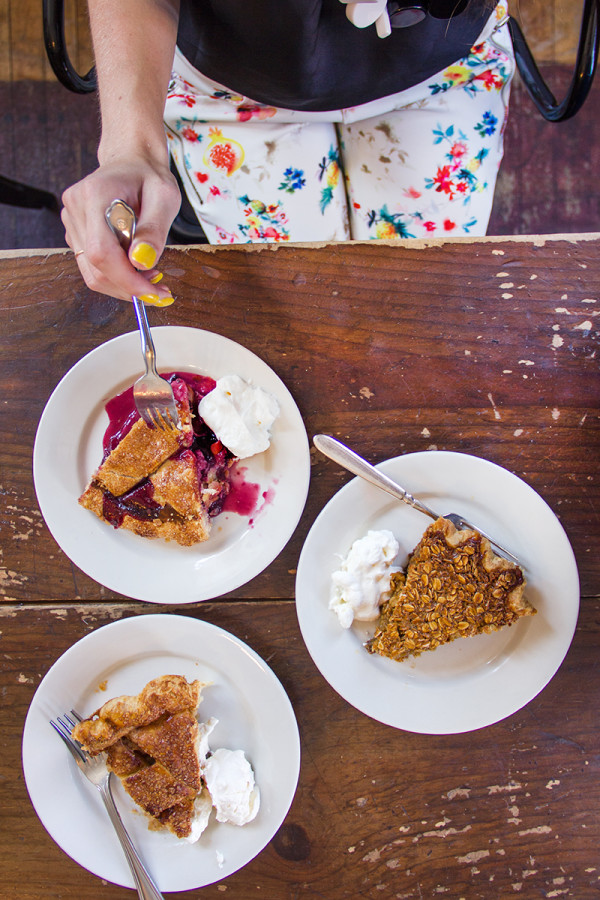 We're taking Sugar Fix to the East Coast today! Jeff and I had a few meetings in NYC and decided this was a great excuse to try the sweets our hometown side of the country has to offer. Our friend Mel told us we had to check out Four & Twenty Blackbirds in Gowanus because their pie was "on another level." In case I haven't mentioned it before, Jeff's favorite dessert is pie so he was all about this and off we went. And, well, let's just say Mel's description was very accurate. We got three kinds to try (more on that below) and had ourselves a little sugar fix, Brooklyn style!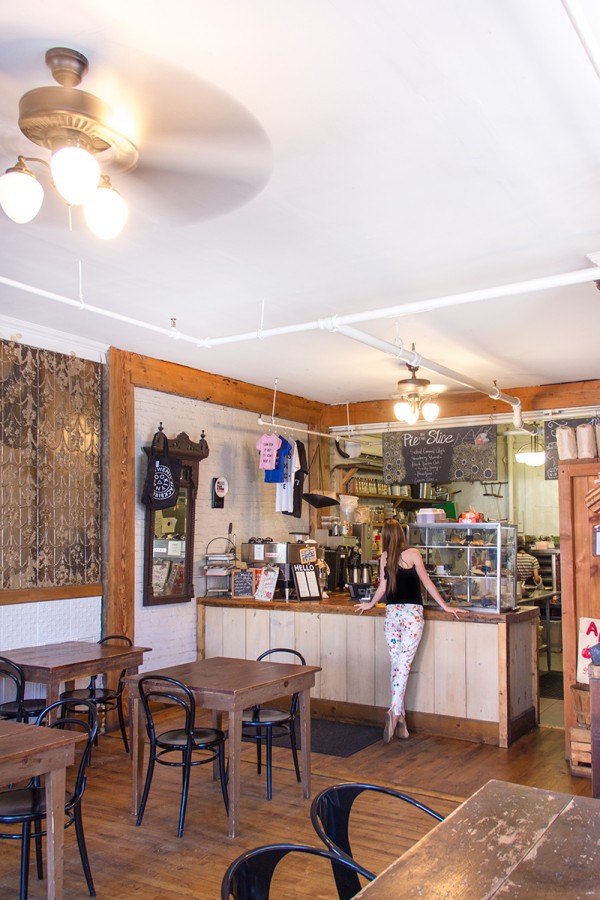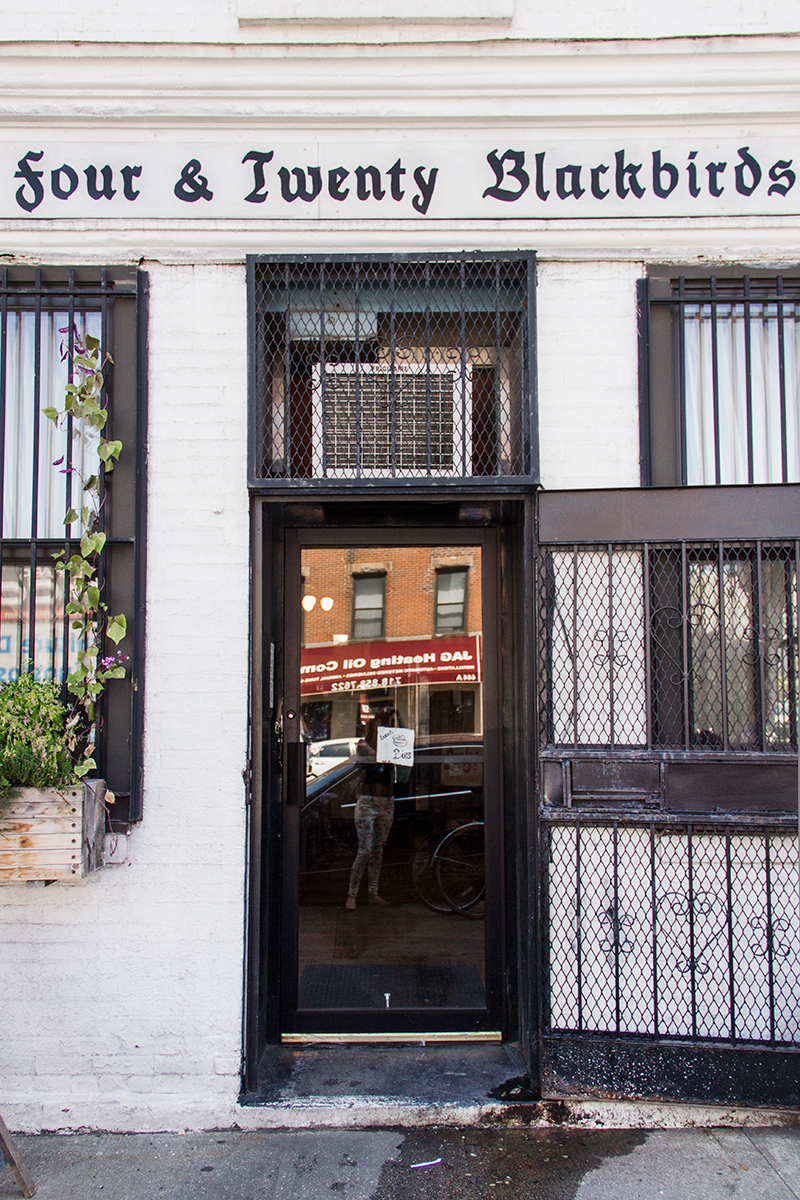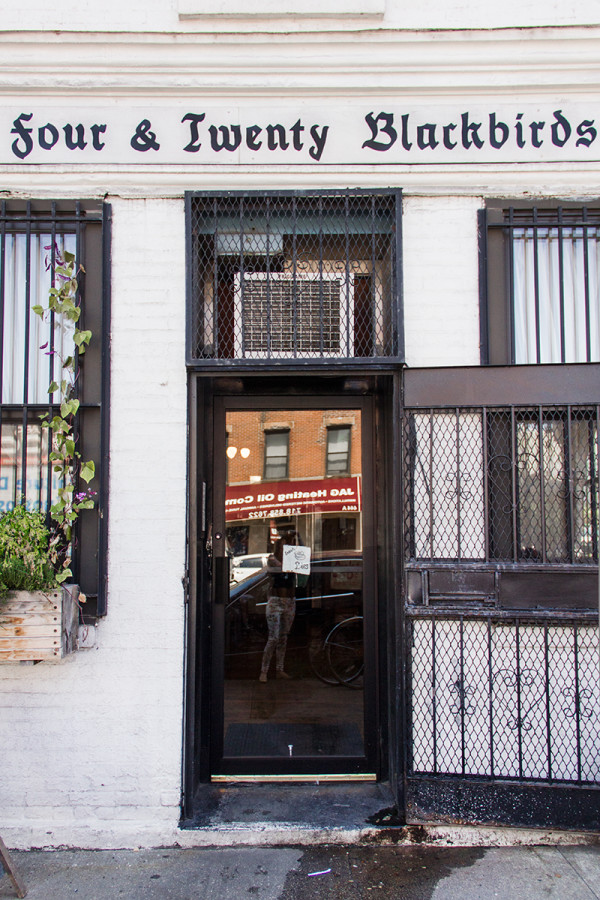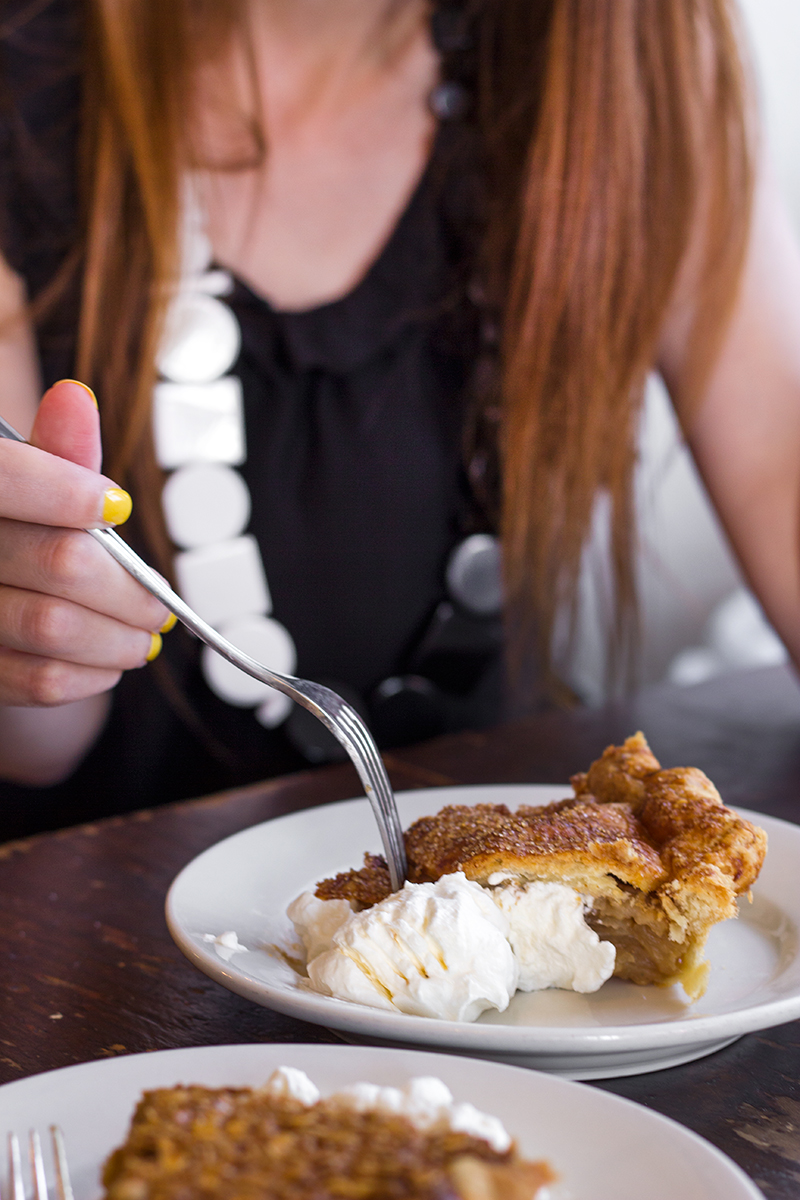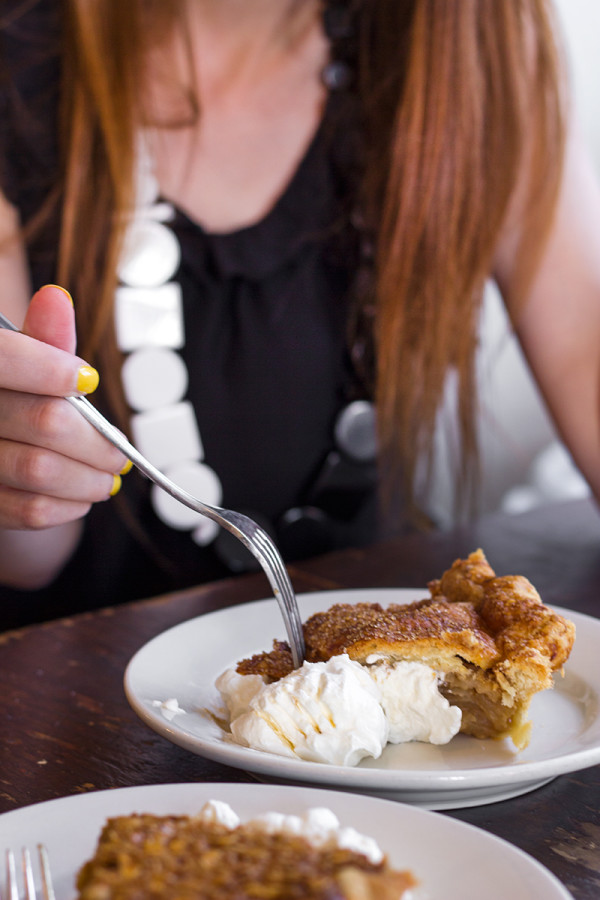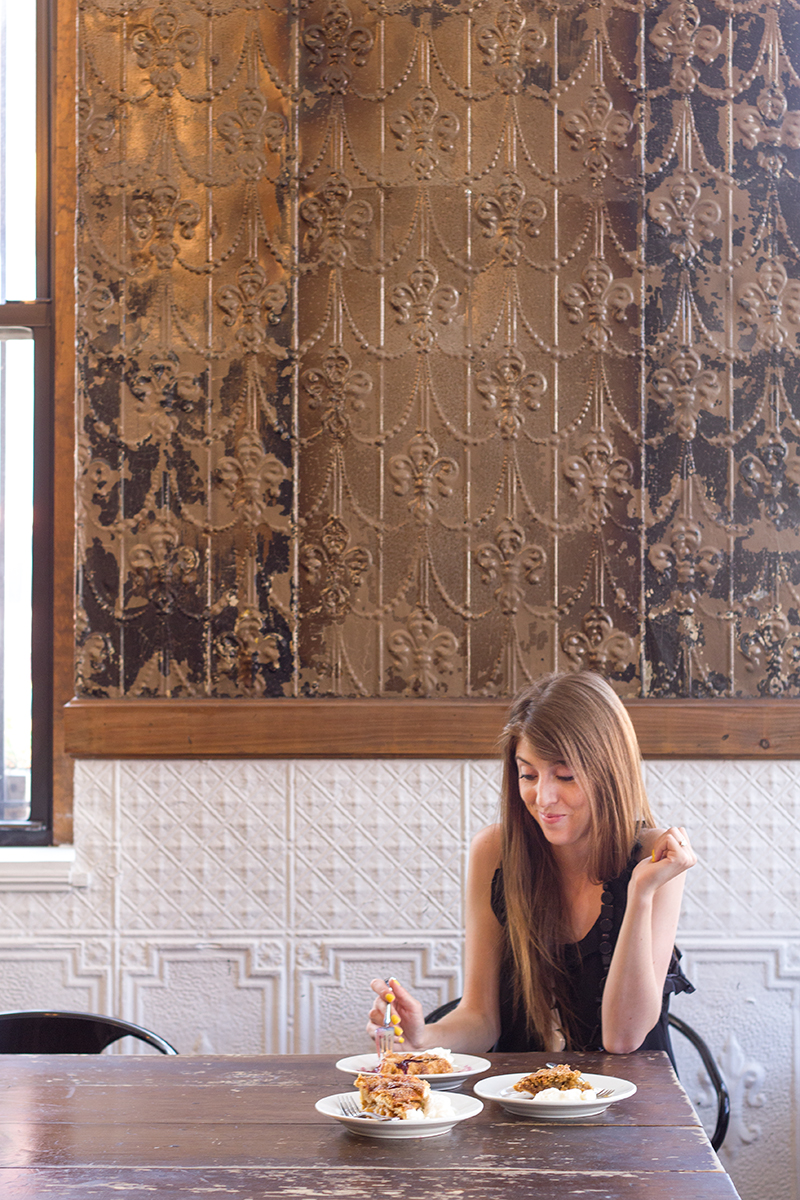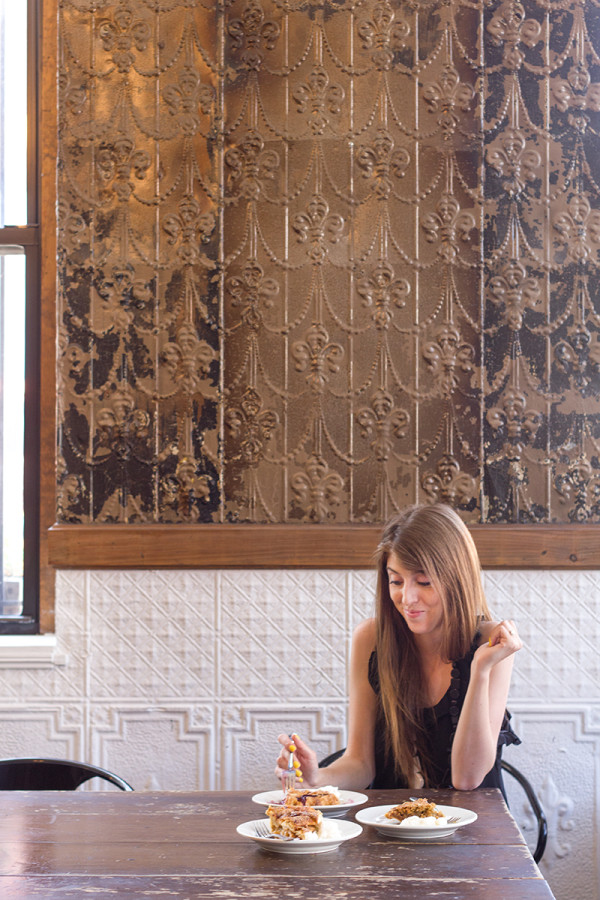 Let's chat about these pies. The three we tried were blue goose (blueberry and gooseberry), black bottom oat (brown sugar, oats and chocolate.. need I say more?) and their most popular, salted caramel apple. Drooling yet? (You can check out the rest of the seasonal menu here.) I happen to be a berry pie kind of gal, though that black bottom doozy almost won out. Jeff loved the caramel apple, and we devoured all three, bright and early at 10am when we arrived! Nothing like a kick start to your day.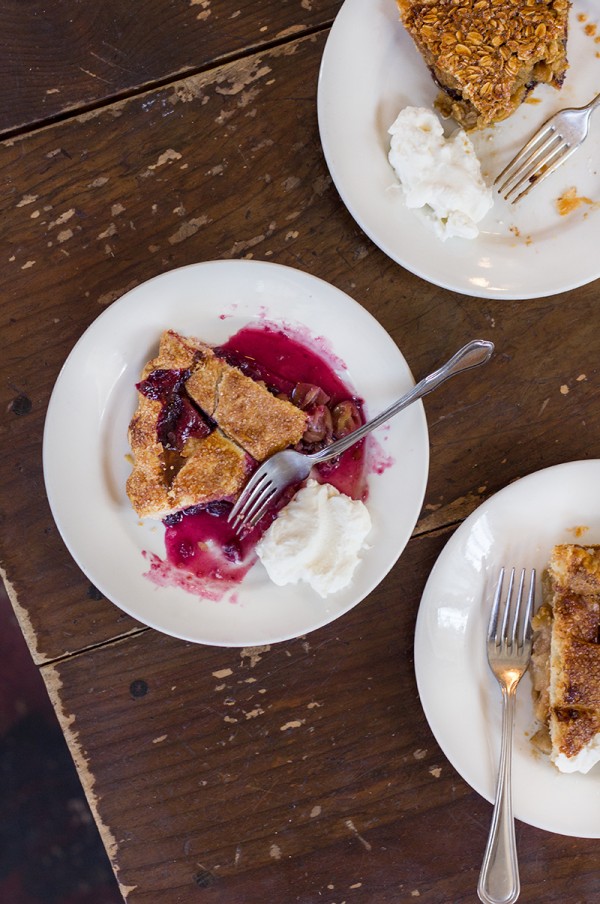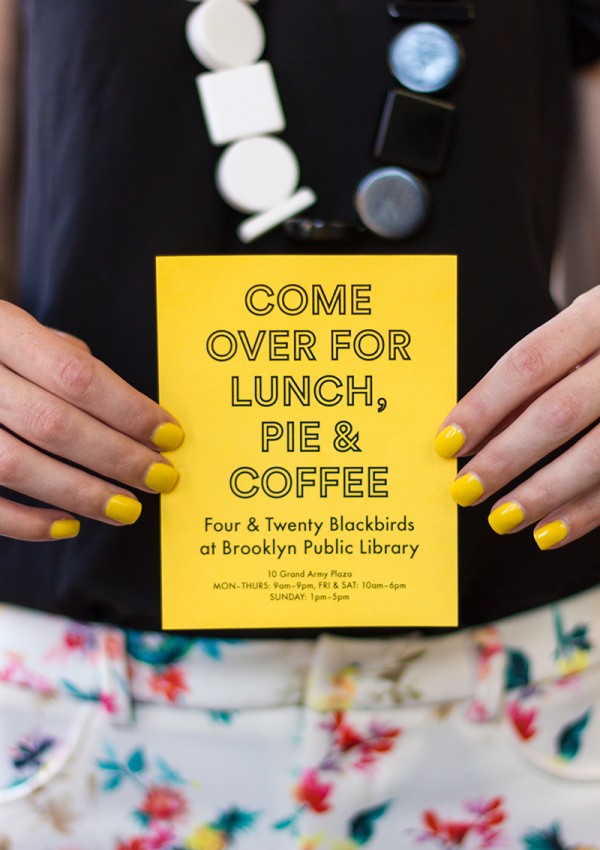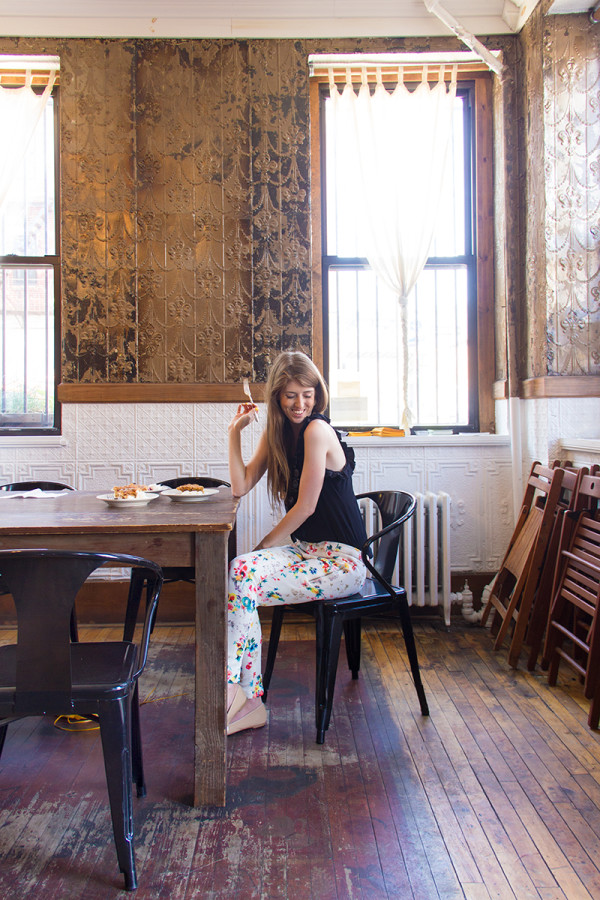 Photos by Jeff Mindell for Studio DIY
The space has a great large table to work and eat at, in case you need a little sugar for your next meeting. They also have an open kitchen so you can see all the pie-making in action. I love when places have open kitchens. And there you have it, East Coast-ers! A little fix on your side of the country. Get thee to this pie shop, and check out their Instagram, too. YUM!
Four & Twenty Blackbirds | 439 3rd Ave (at 8th St.), Brooklyn, NY 11215
For more Sugar Fix posts, click here. (p.s. My necklace is from Kate Spade Saturday and my pants are from Zara!)