Today's post is sponsored by Scotch Colors & Patterns Duct Tape.
Let the Halloween crafting commence! I'm getting a one day head start on October and breaking out the DIYs today! Now, I'm not too big on the creepy, scary part of Halloween, so expect some crazy colors, quirky monsters and, yes, lots of Halloween costumes! First up, these cutie little monster party hats! I decided to jazz up some store bought party hats with some Scotch Colors & Patterns Duct Tape in the form of giant eyeballs and monster-worthy traits. These are the perfect kid's party accessory (or activity, they're so easy!), and they'd actually make a great last minute costume too!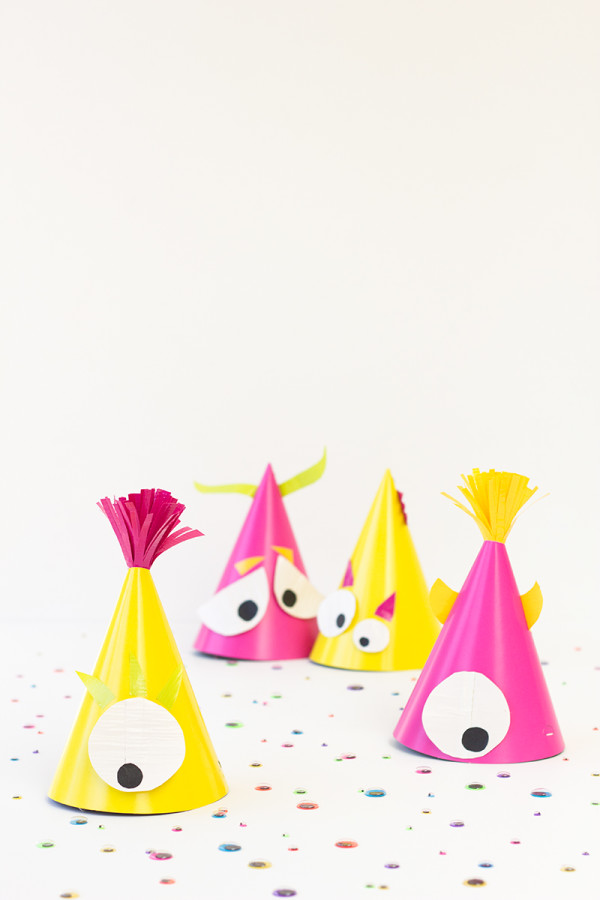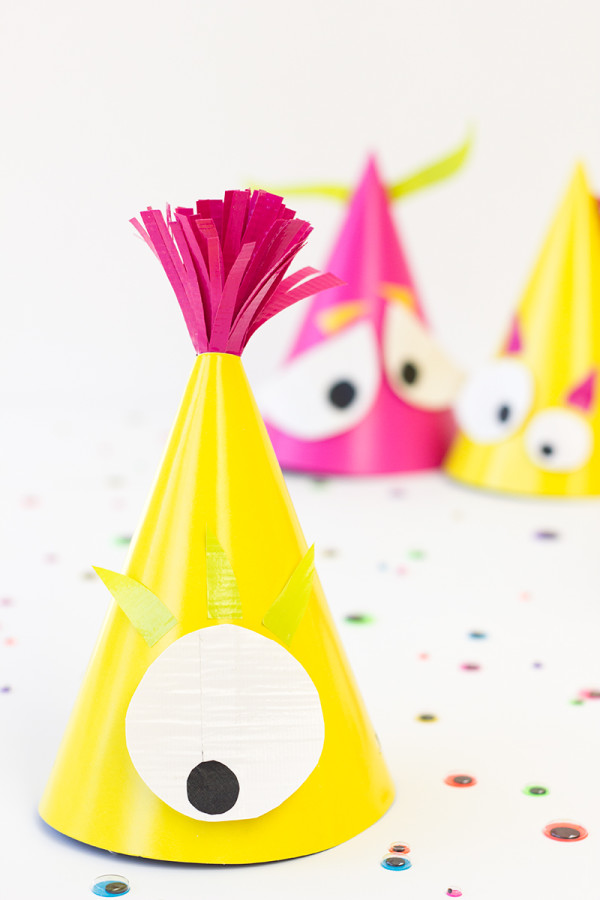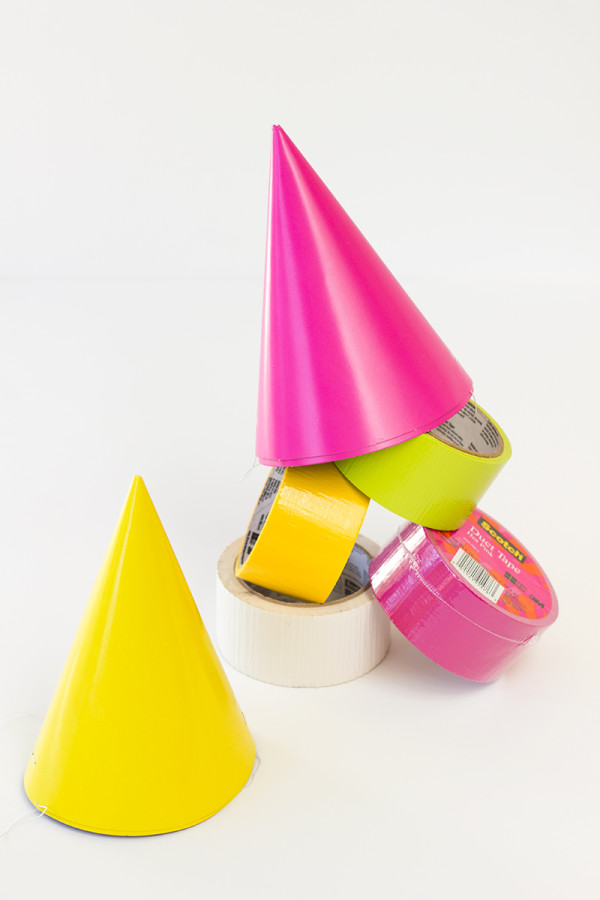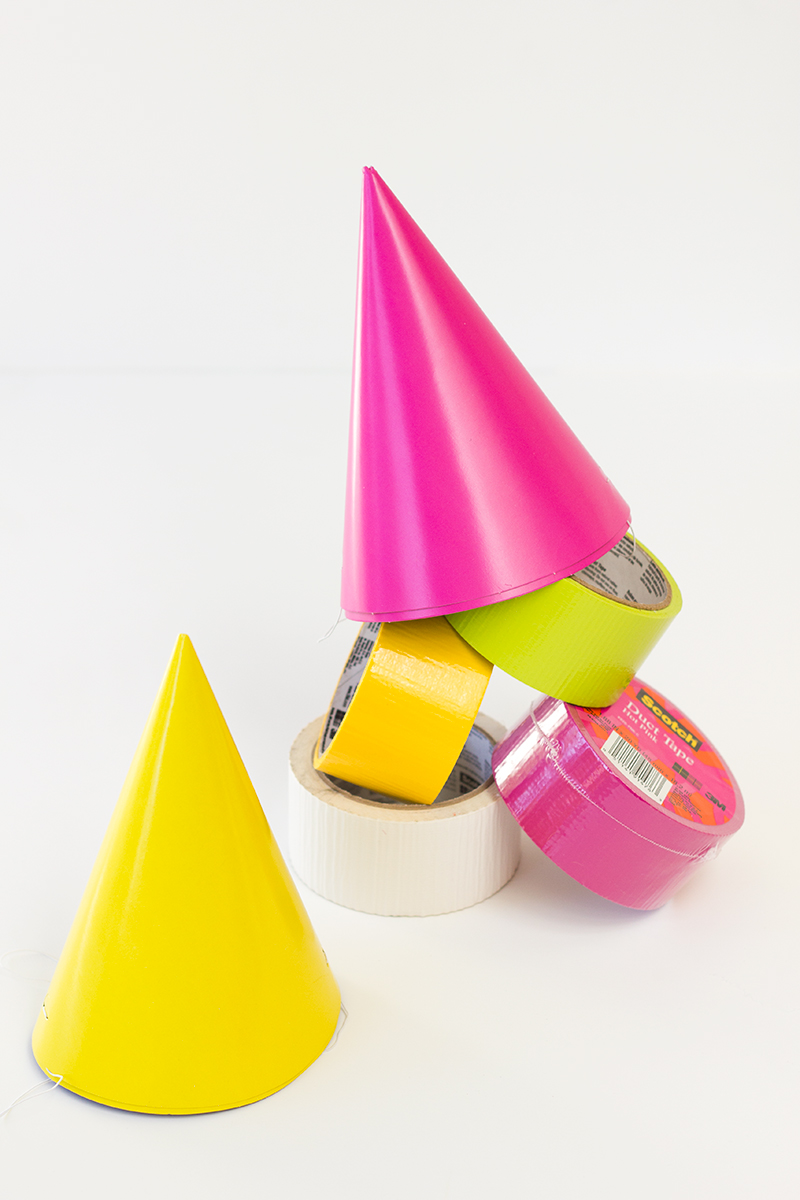 Party Hats
Scotch Colors & Patterns Duct Tape (For this project I used a mix of Hot Pink, Sunshine Yellow, Green Apple, Pearl White and Jet Black!)
Scissors
Rotary Cutter
Cutting Board
To make the eyeballs, tape together two pieces of pearl white tape (about 3″ long each, or however long needed to accomodate the eyeball you're making!), then flip over and tape two more pieces to the back. Fold in half and cut out a half circle shape along the folded edge.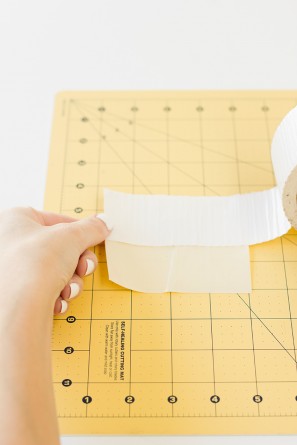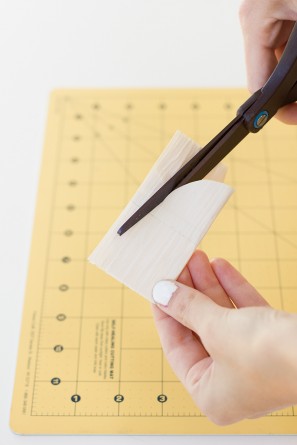 Cut out a smaller jet black circle and adhere to form your eye! For horns, eyebrows and other small features you can make them two ways. First, you can just make "sticker" features by cutting your desired shape and adhering to the hat. To make shapes that hang off the hat, fold over a piece of tape, leaving about a 1/4″ of the sticky side exposed (See the pink below). Cut your shape and adhere the sticky side to the hat.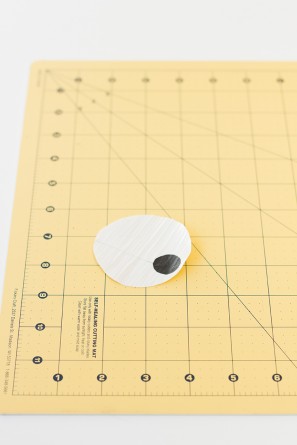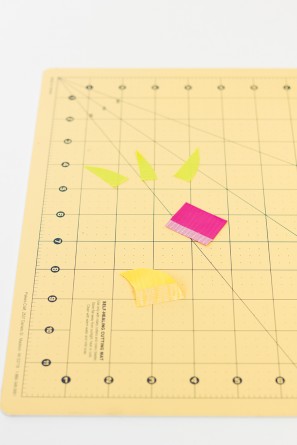 To make the tassel monster "hair", use the same method for the eyeball but using three 5″ length strips per side. Use your rotary cutter to fringe both sides, leaving the tape un-fringed in the middle.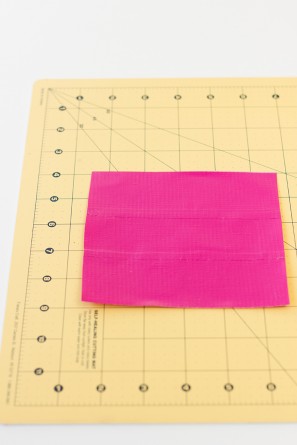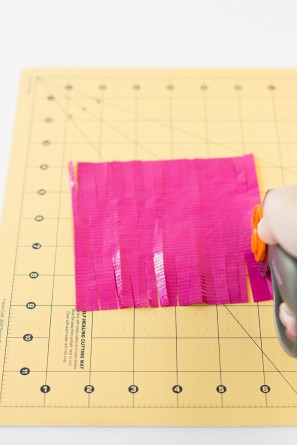 Roll up your fringed piece and fold in half so both fringed sides come together. Take a small strip of tape and wrap it around the base of the tassel.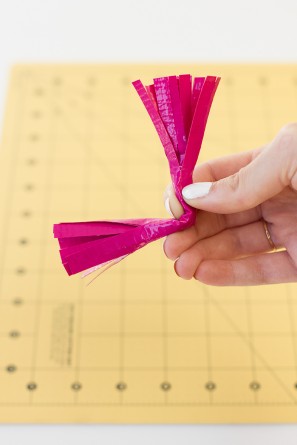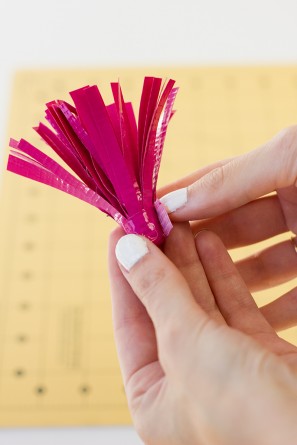 To add the "hair" to your monster, just trim off the top tip of the hat and pop the tassel in. To adhere the eyeballs, wrap a small piece of tape around itself and adhere to the back of the eyeball, and then to the hat.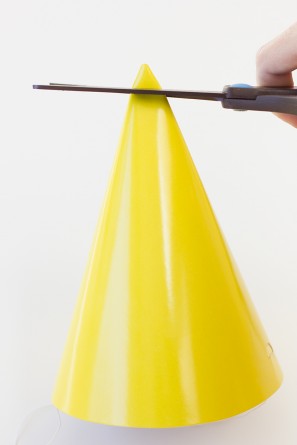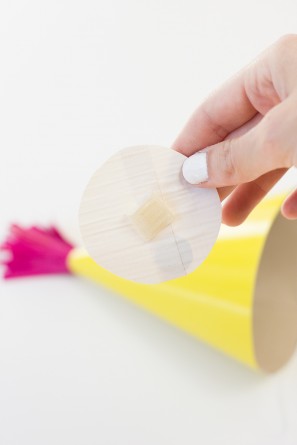 Make each monster unique with all his quirky features, and you're ready for a monster bash!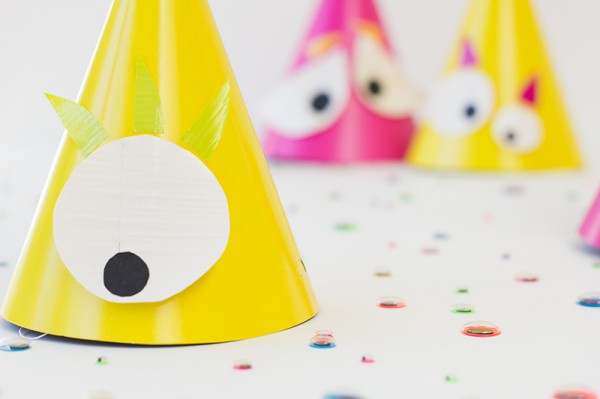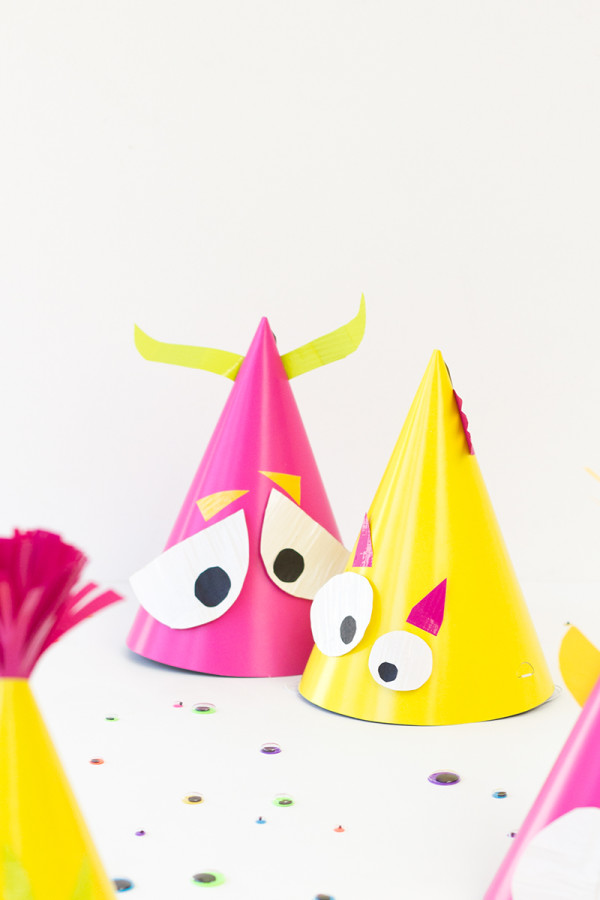 All Photos by Studio DIY
Make your monsters cute and friendly like mine, or scary and mean like those ones hiding under the bed! Either way, display them pre-party with some crazy colorful googly eyes. Instant monster confetti!
For more crafty ideas using Scotch Colors & Patterns Duct Tape, check them out on Facebook, Twitter and Pinterest.
This post is a collaboration with Scotch Colors & Patterns Duct Tape. To see more creative projects, visit ScotchDuctTape.com.
Thank you for supporting the sponsors that keep the Studio DIY party going! Read more about my editorial policies here.