Today's post is sponsored by Scotch® Color & Pattern Duct Tape.
Alright folks, I'm not wasting any time here! Christmas DIYs (slowly!) begin NOW! First up, a little gift packaging love! We all know gifts look pretty schnazy when topped with bows, but how about topping them with itty bitty bows? Itty bitty bows, made of Scotch® Color & Pattern Duct Tape, and strung along a garland, to be exact! Making bows out of duct tape takes just a few minutes and it's so simple, even the kids can do it (In fact, my niece helped me make this one!). Wrap your finished garland around a gift or a mini tree for a touch of colorful holiday flair.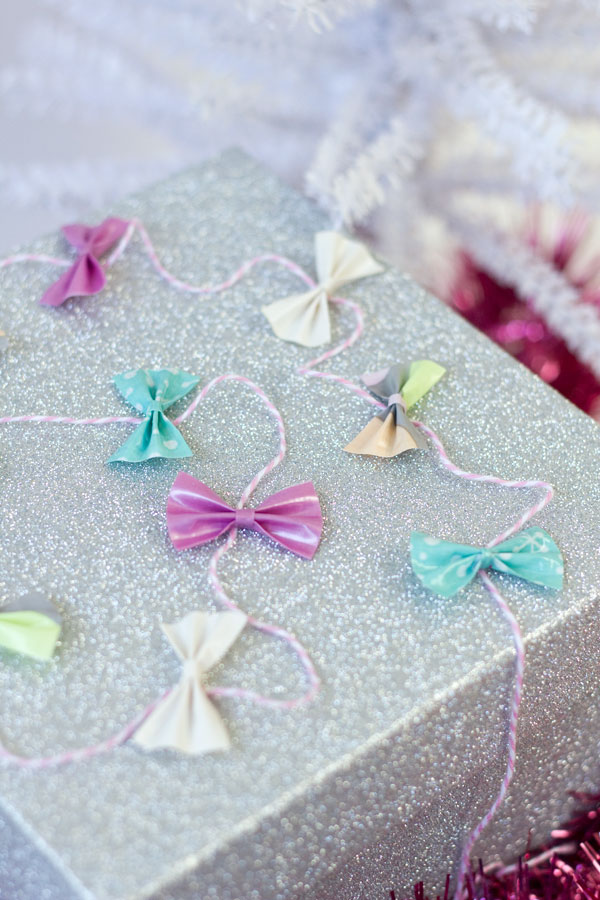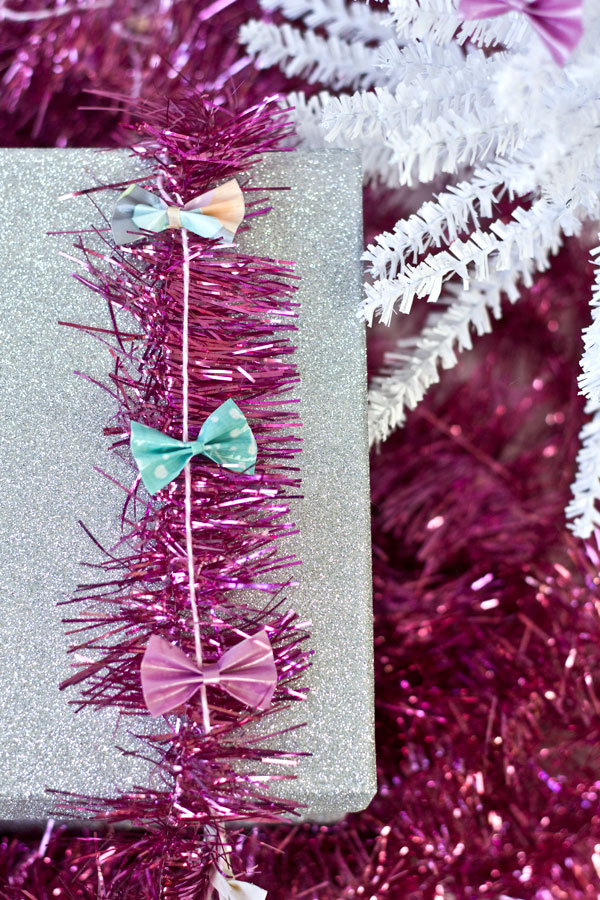 And if you aren't in holiday mode yet, this garland would be super cute for any gift you need to jazz up a bit! (Baby showers, birthdays, ooh! Options!)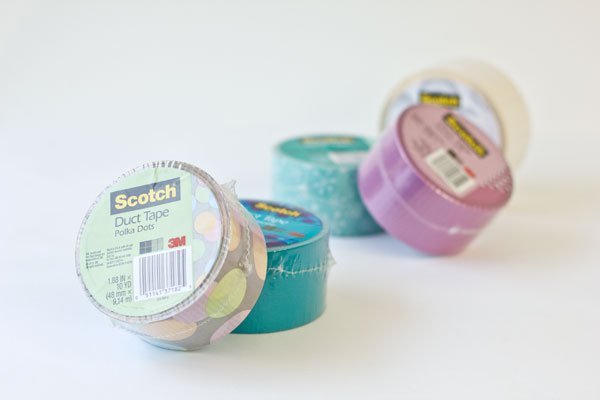 Scotch® Color & Pattern Duct Tape.
Scissors or X-Acto Knife
Twine
(I used Polka Dotes, Flakey, Pearl White, Metallic Pink and Blue Turquoise)
Cut a 1 1/2" strip of tape.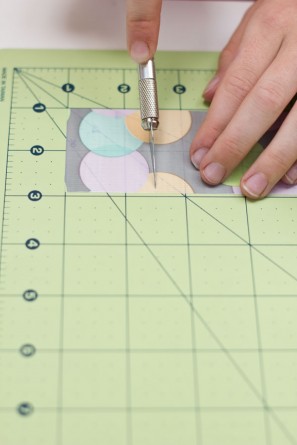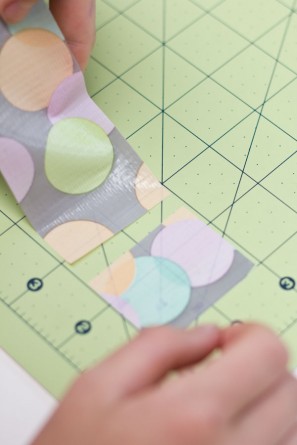 Fold in half, sticky sides together. Accordion fold your folded strip, three to four times.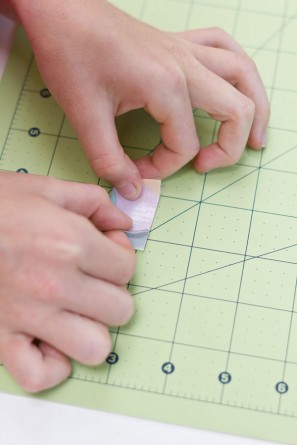 Secure in the middle by wrapping a small strip of duct tape around and around to form a bow.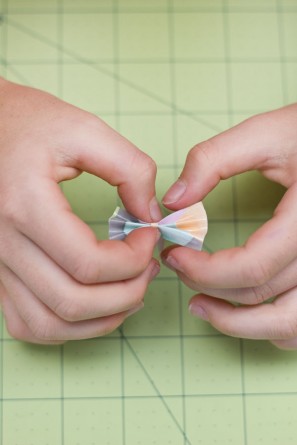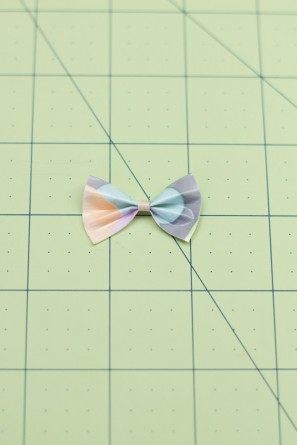 Make as many bows as you'd like, then lay them in a row in your desired color pattern. Using tiny pieces of duct tape, secure each to a piece of twine, spacing them evenly. Press the piece of duct tape along one of the creases in the bow to firmly attach each.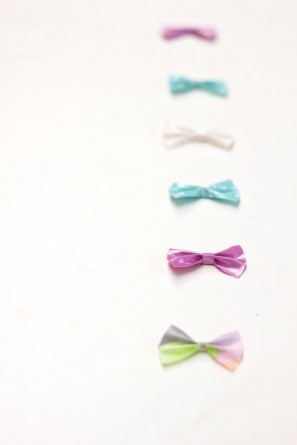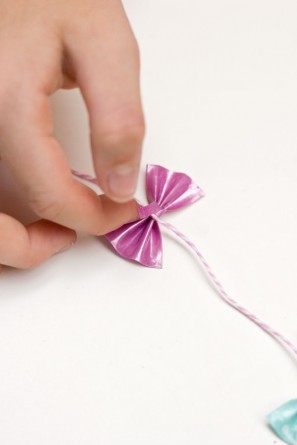 Now all that's left to do is wrap up a glittery present or adorn a mini Christmas tree!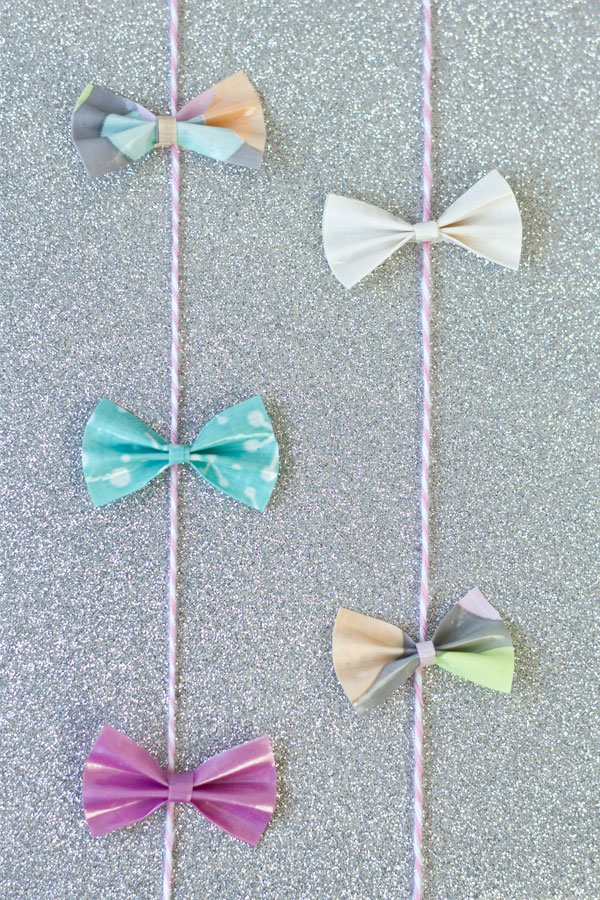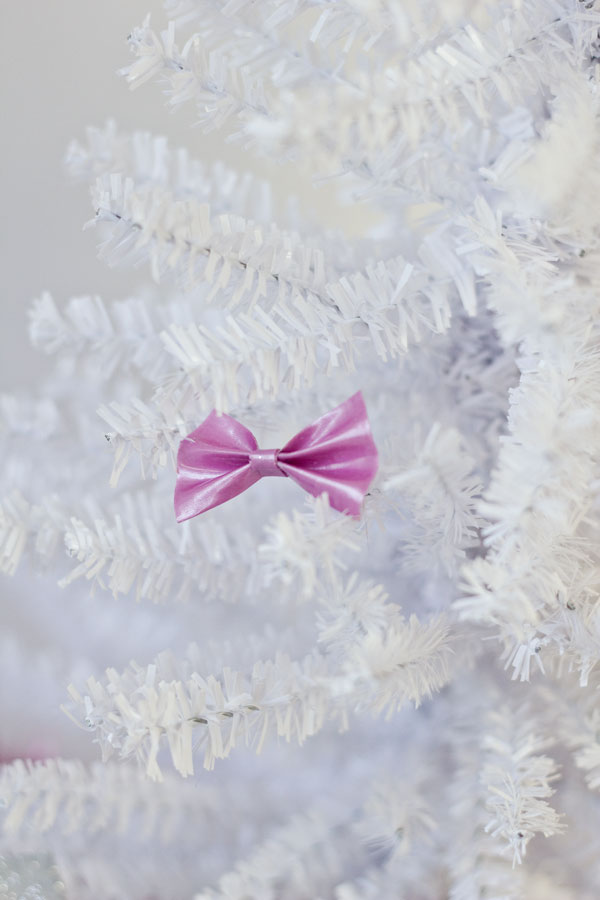 All Photos by Studio DIY
For more crafty ideas using Scotch® Color & Pattern Duct Tape.

, check them out on Facebook , Twitter and Pinterest .
This post is a collaboration with Scotch® Color & Pattern Duct Tape, but words and opinions are my own.
Thank you for supporting the sponsors that keep the Studio DIY party going! Read more about my editorial policies here.