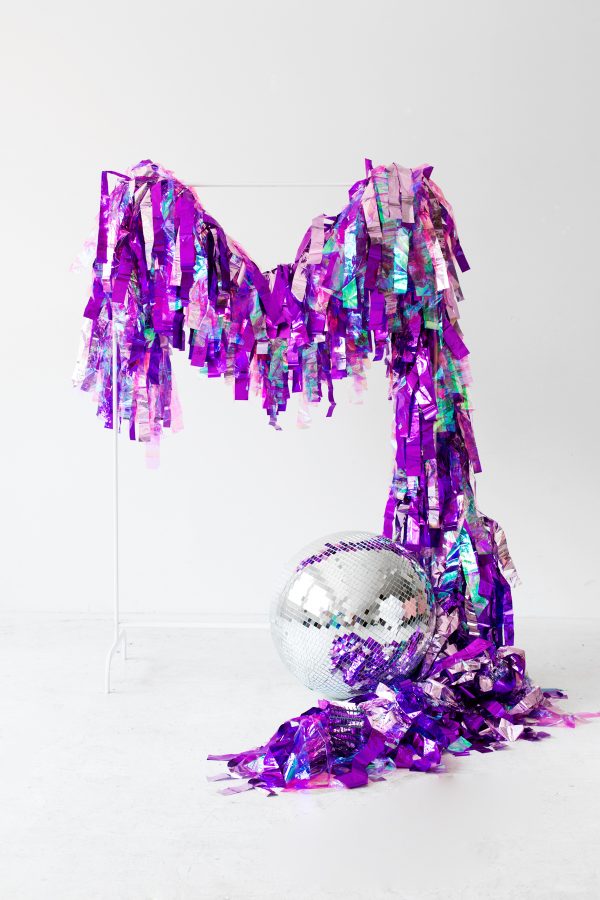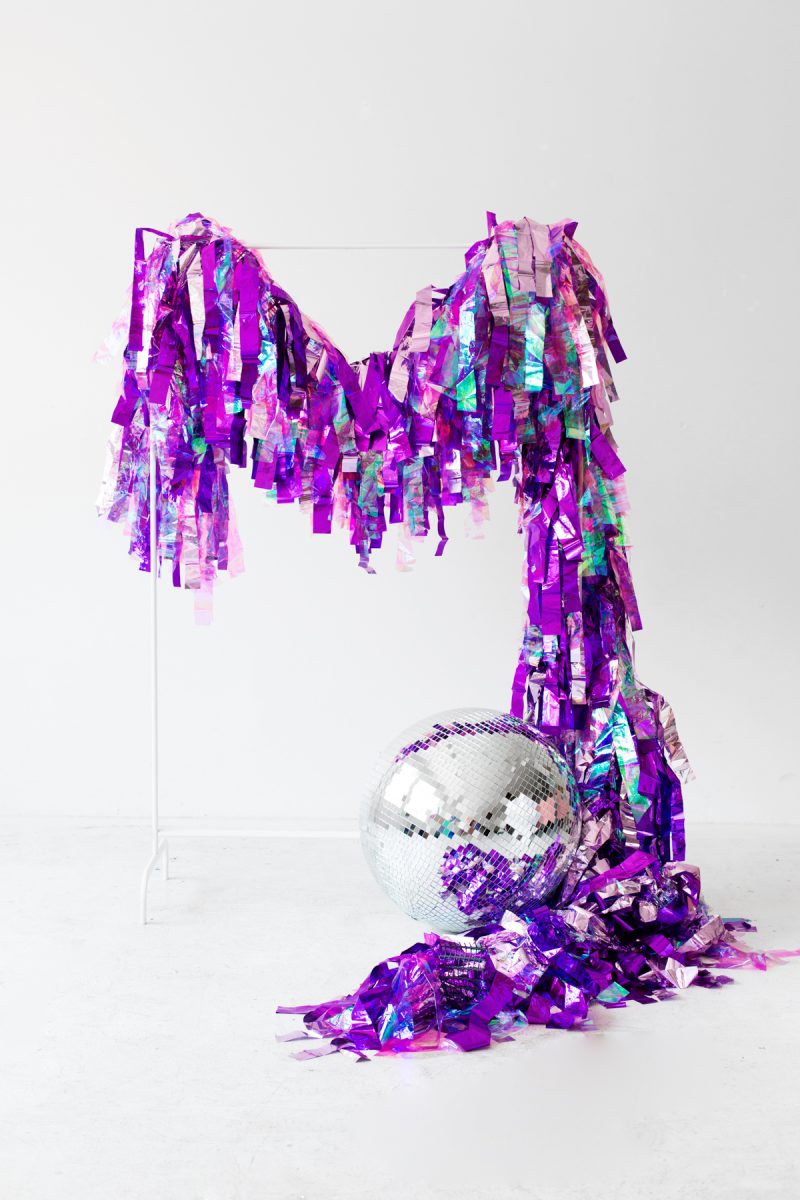 Cyn dreamed up these mylar party streamers for the ceiling of our slumber party and I LOVED that it put a new twist on the fringe party decor trend! It's crazy easy to make (just recruit some friends to help, ha!) and I love that you can hang it vertically or have it swoop across a ceiling. It makes a HUGE impact!! Let's make it!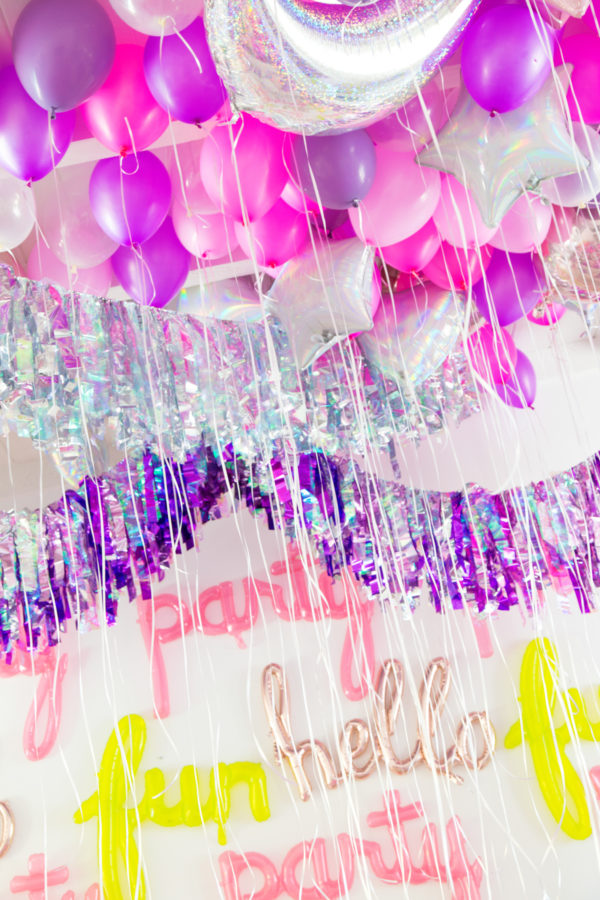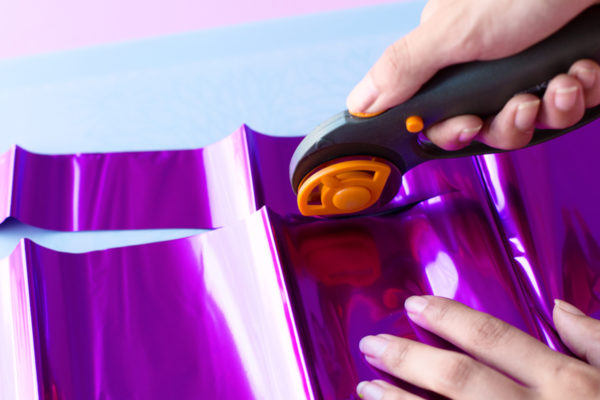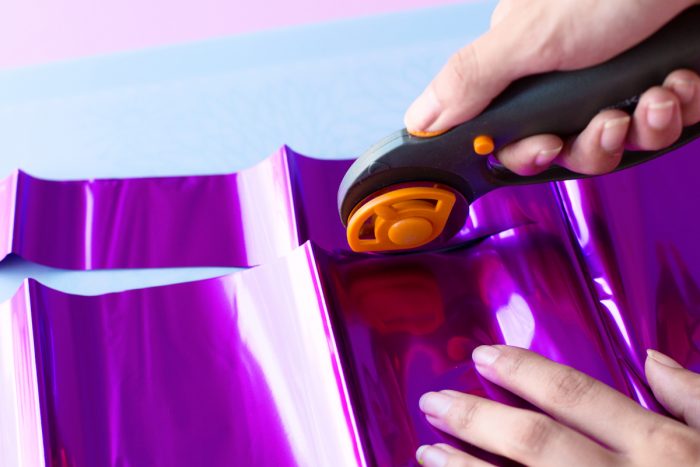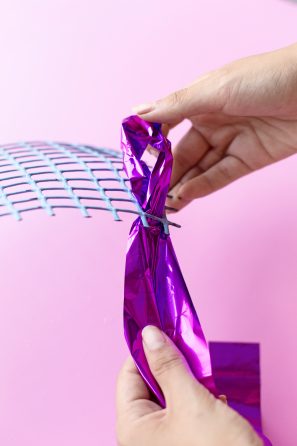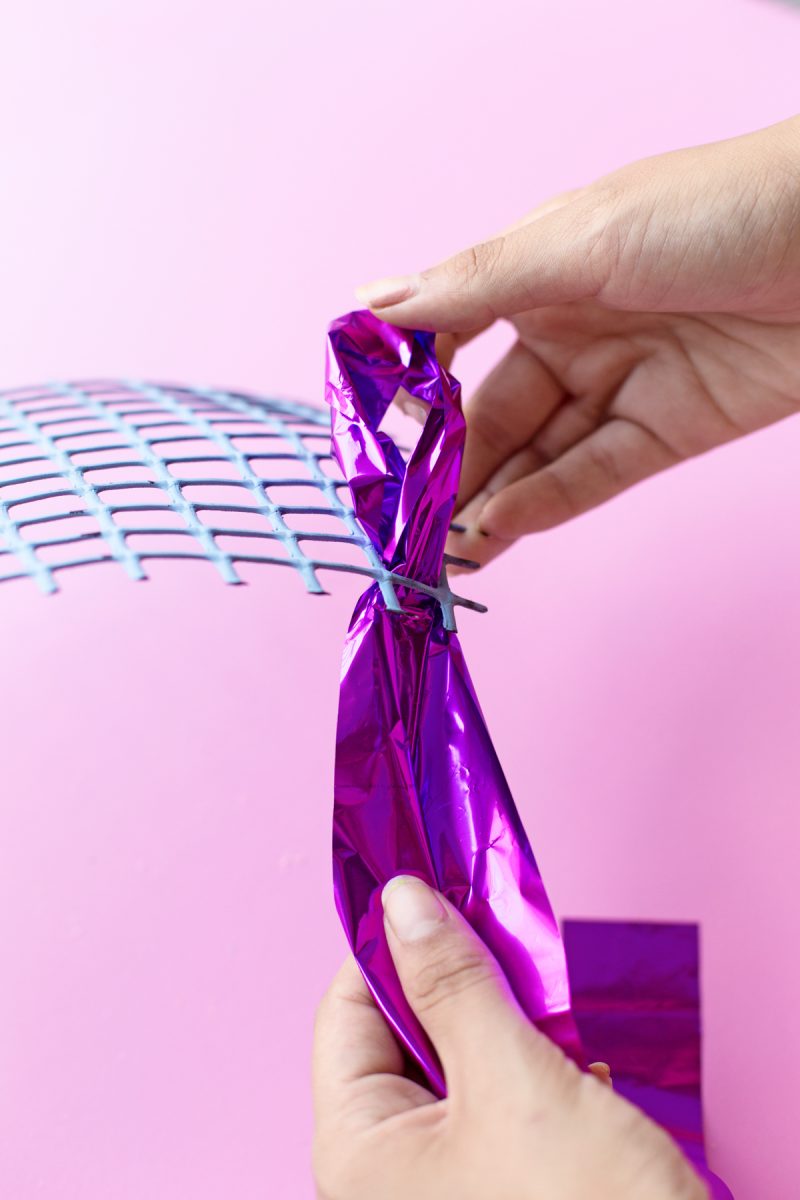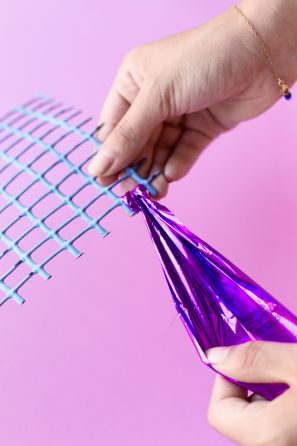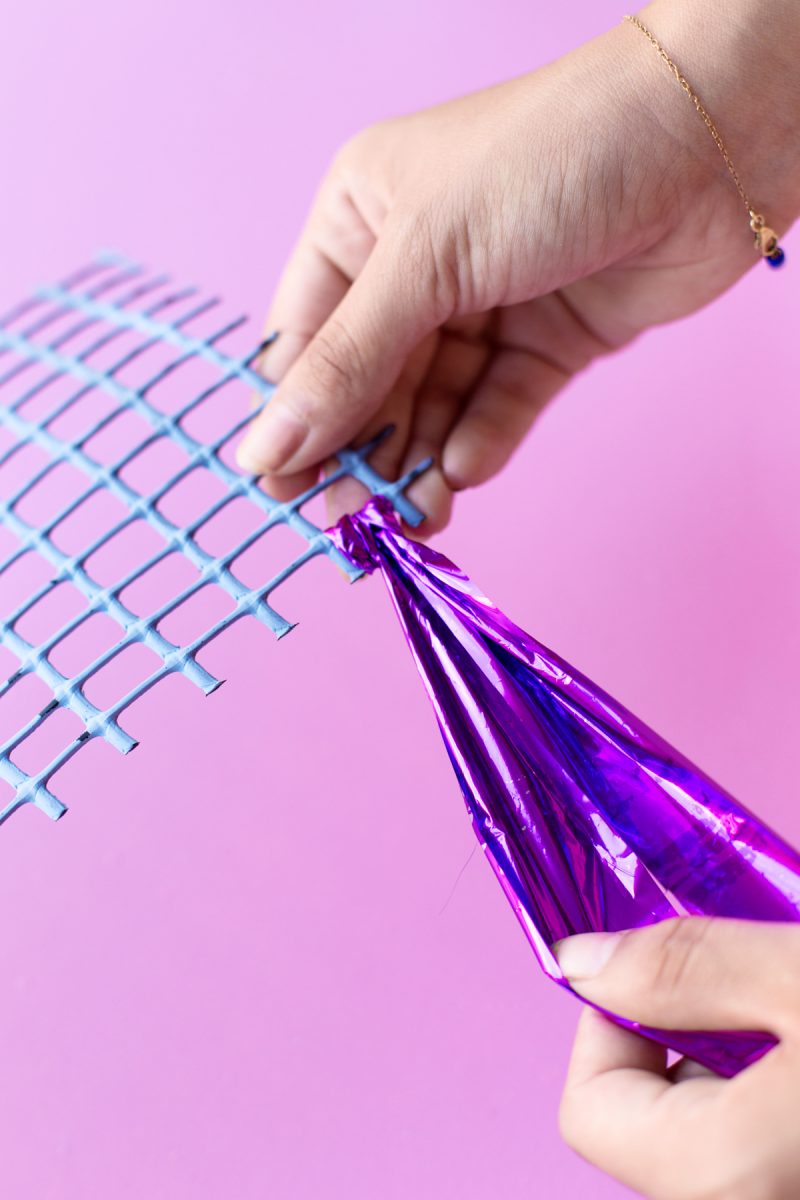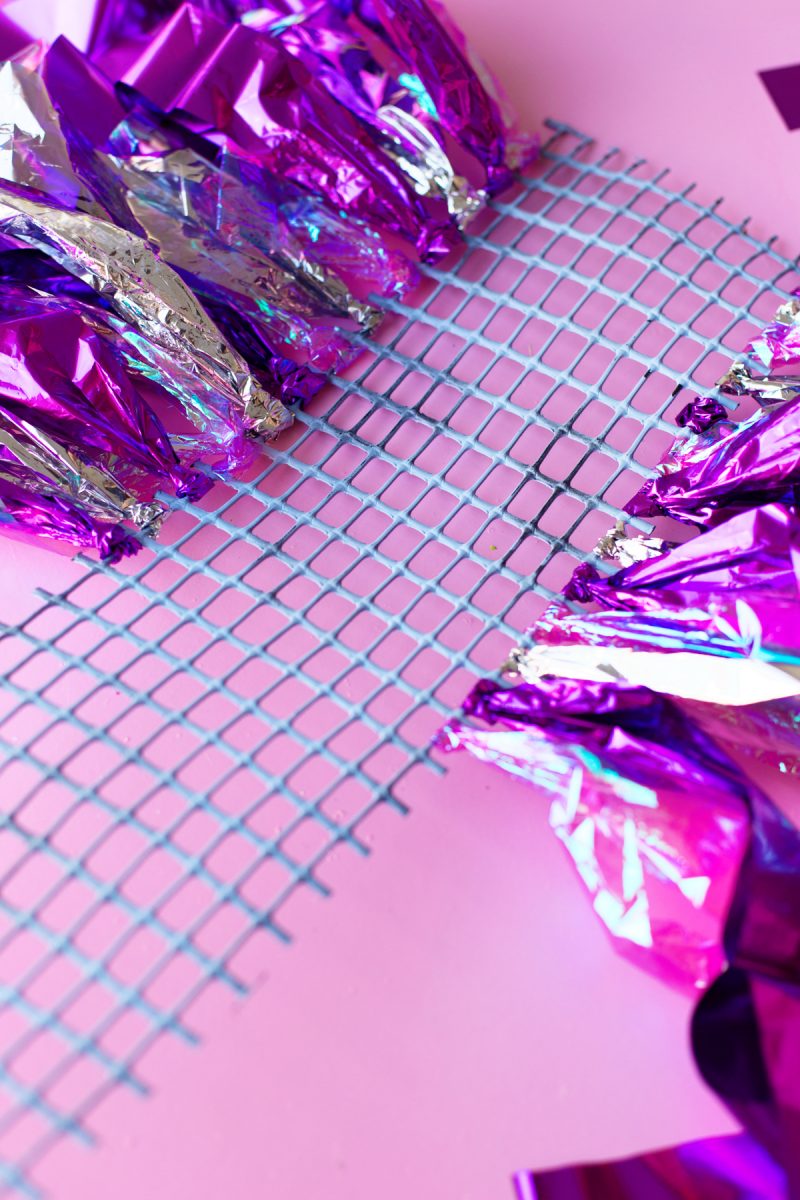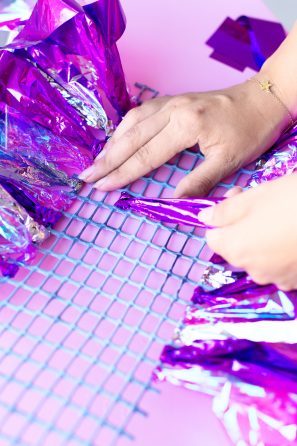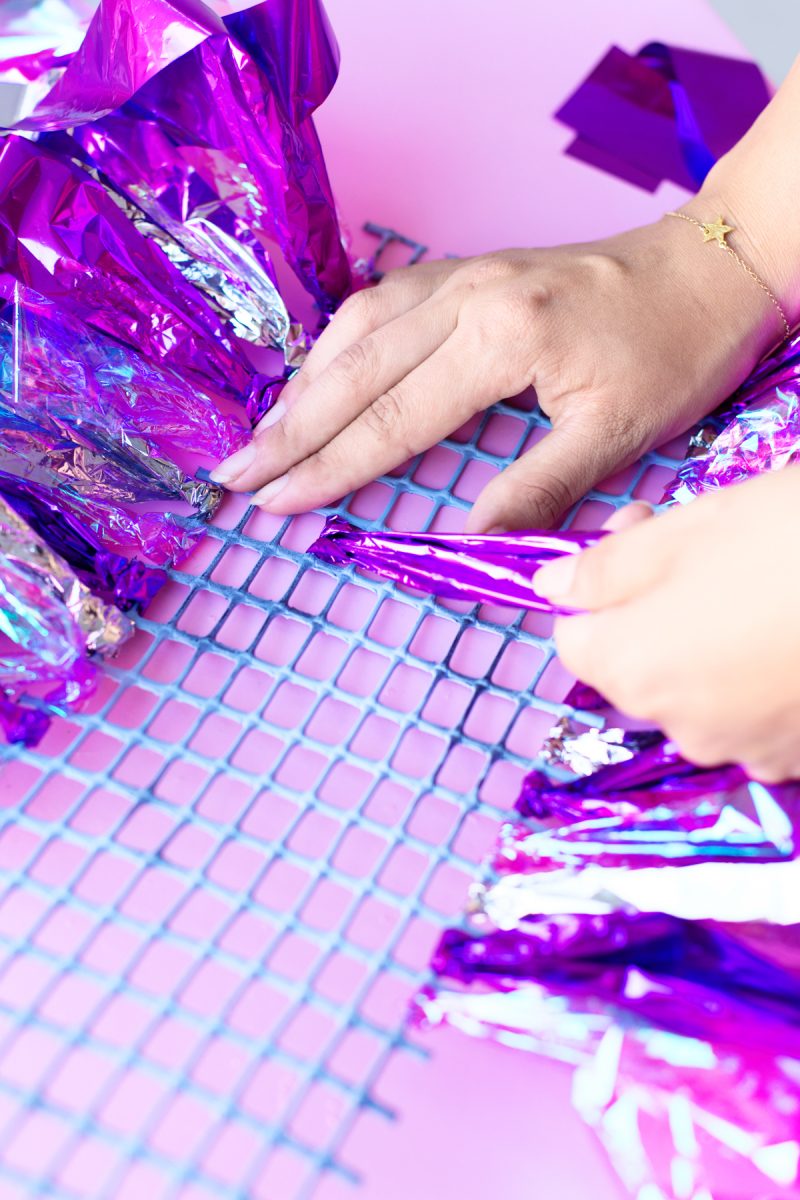 DIY Mylar Party Streamers
Total Time:
Supplies
Mylar Tissue Paper (Find it at your local party store!)
Safety Fencing
Spray Paint (Match it to one of the colors/tones of your mylar)
Rotary Cutter
Cutting Mat
Directions
1. You'll want to cut the safety fencing to be whatever width and length you want depending on the space you're decorating!
2. Spray paint one side of the fencing to be a color that coordinates with your decor. Let dry, then spray paint the other side. Let dry completely.
3. While the paint is drying, cut out your fringe! Unfold your mylar tissue sheets and use your rotary cutter and a cutting mat to carefully cut two inch wide strips the longways of the mylar.
5. Once the paint is dry, you can start attaching the mylar to the fencing! You're going to want to cover the edges completely with streamers and then sporadically add streamers in the middle to fill in.
6. To attach the streamers, fold a streamer in half and pull the "loop" through one of the holes in the fencing. Then, pull the two ends up around through that loop and carefully pull tightly so it's snug against the fencing. We liked to work in sections. Doing the edges of a 2-3 foot section and then filling in with a couple in the middle of every few rows.
7. You can roll up the fringe to store it and once your'e ready to decorate, you can hang it from the ceiling or wall with command hooks!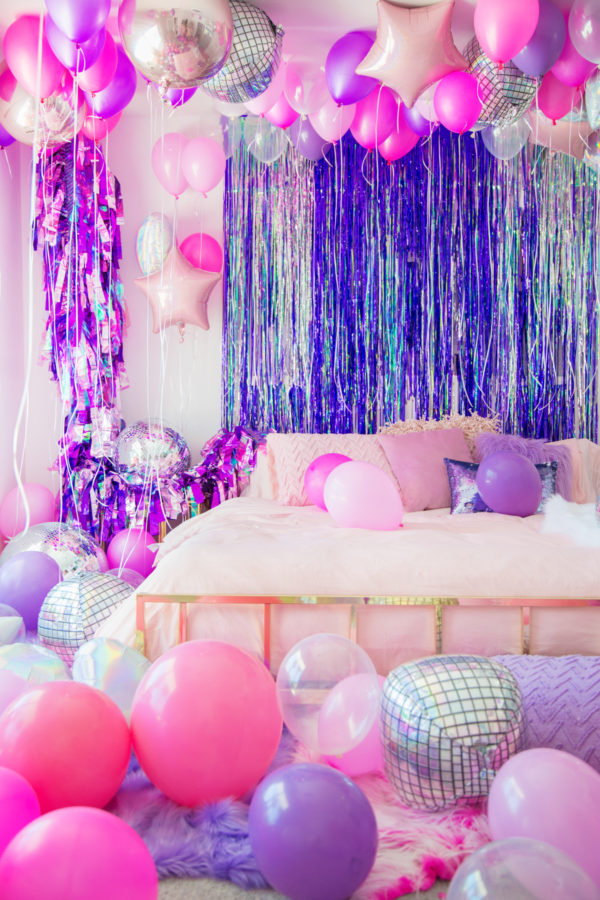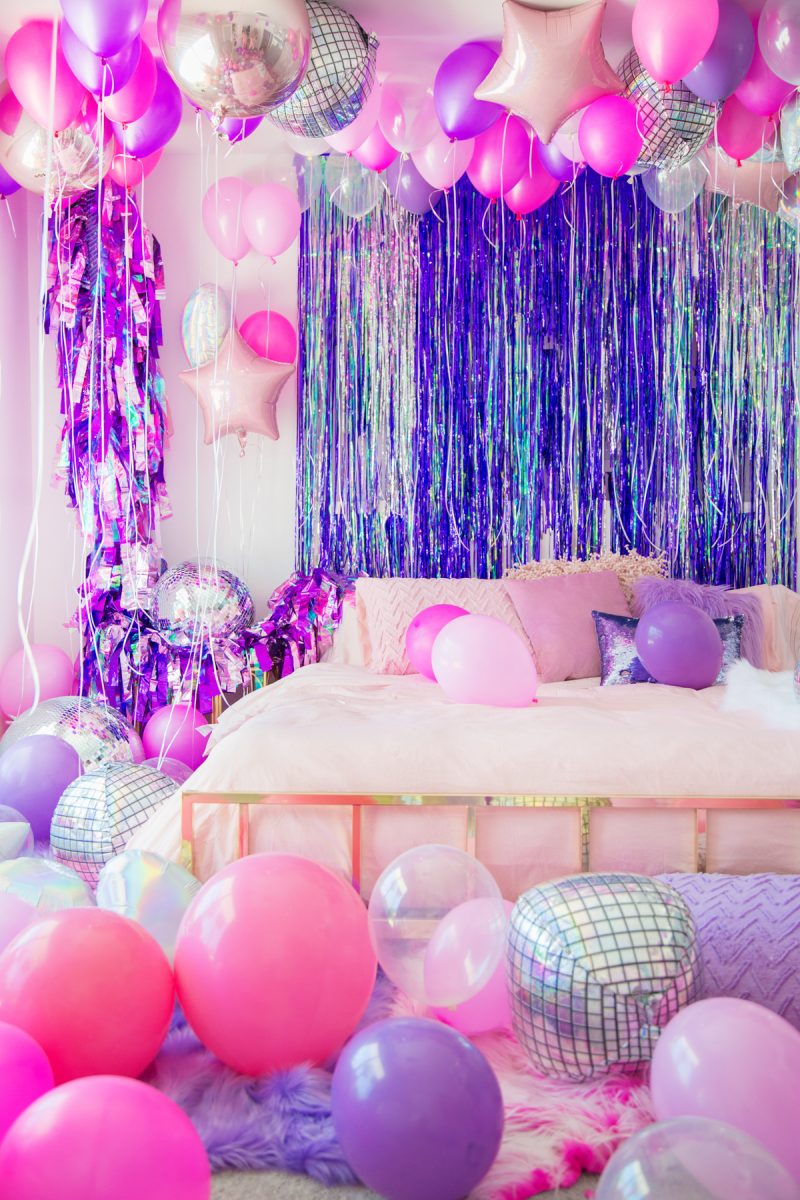 Photos by Jeff Mindell
Creative Direction: Kelly Mindell | Art Direction & Styling: Cyn Moreno
Imagine doing all silver and iridescent for New Year's Eve!??! Bookmark this, ladies!!!!
SaveSaveSaveSave
SaveSave