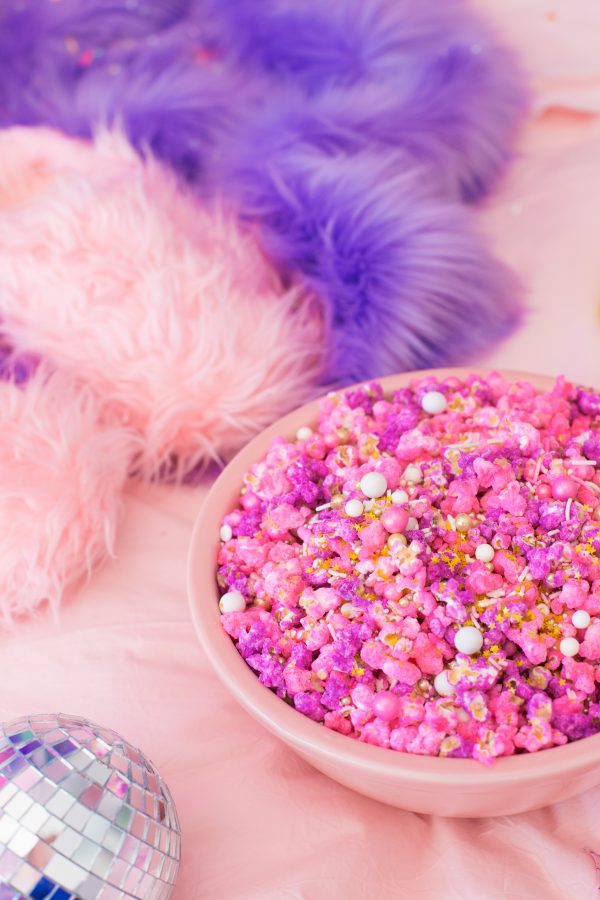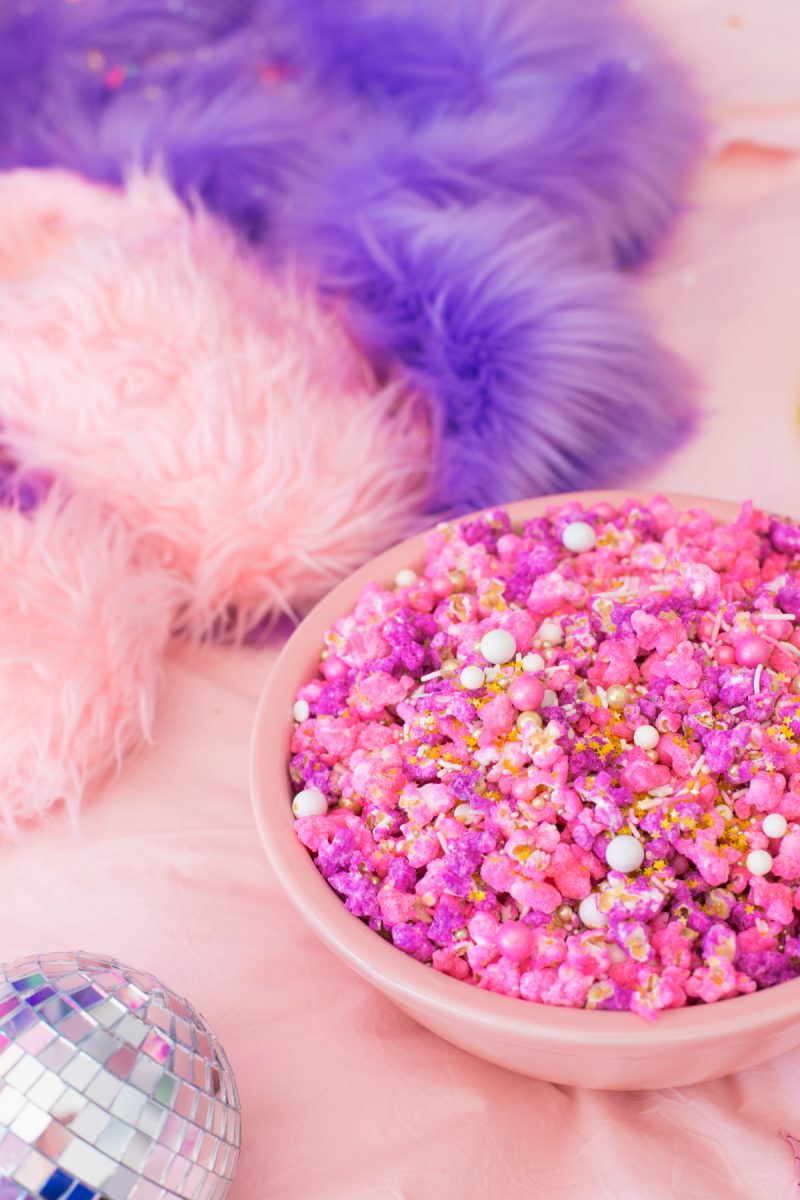 No sleepover is complete with out popcorn! But since everything here at Studio DIY needs to be just a touch sweeter, we whipped up some pastel candied popcorn! It was super yummy, really easy and could be adjusted to fit just about any party color palette! Serve it in a big bowl for a group, or package it in individual popcorn bags or boxes as favors for a bigger event!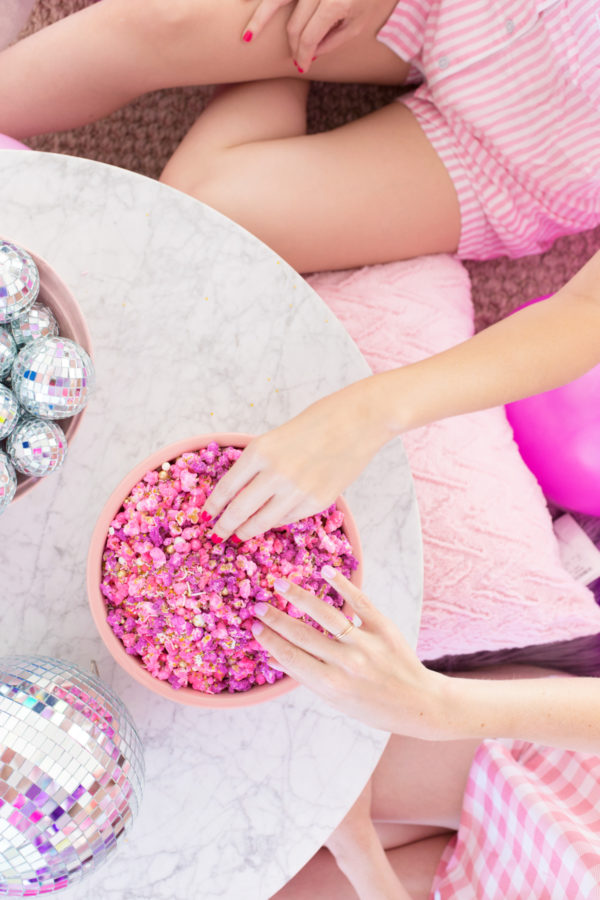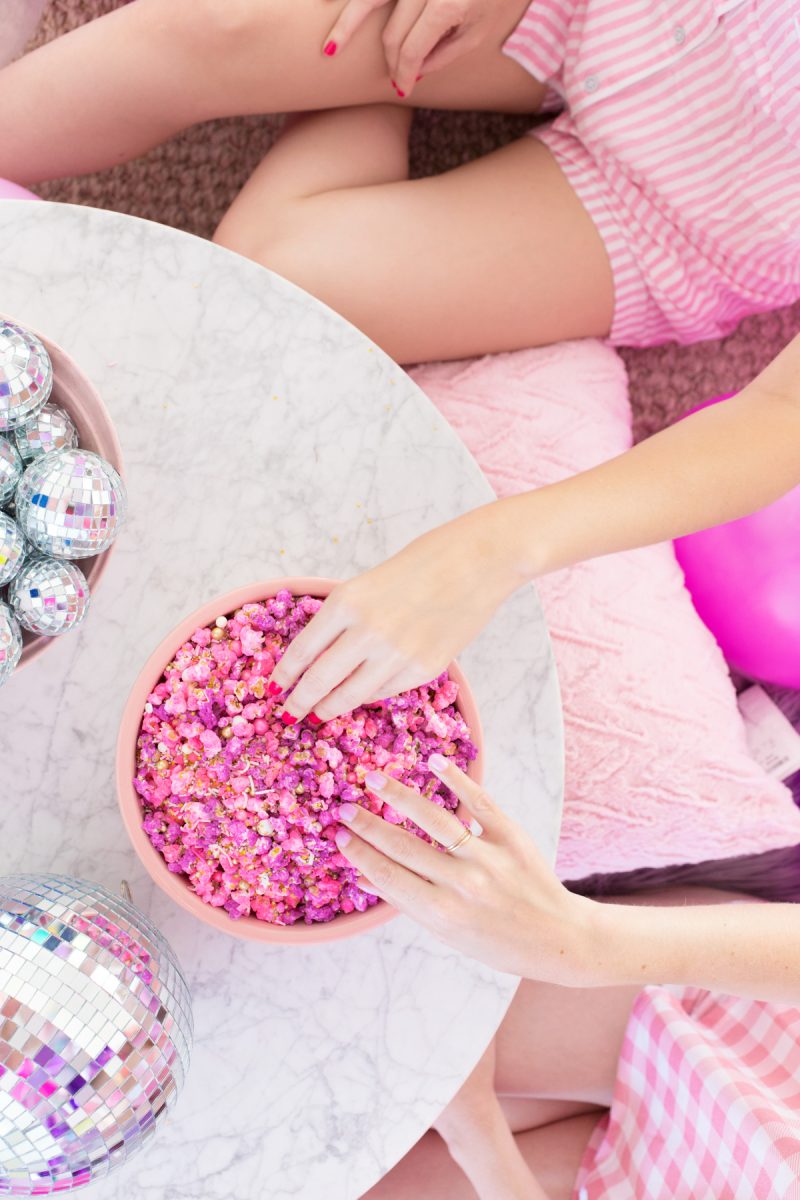 Pastel Candied Popcorn
Ingredients
3

quarts

popped corn

divided

1 1/2

cups

sugar

1

cup

water

Hot pink and purple food coloring*

4

tablespoons

powdered sugar

divided

1/2

cup

rainbow sprinkles
Instructions
Divide popcorn evenly into 2 large bowls.

Combine sugar and water in a small saucepan over medium heat. Bring to a boil. Cook till a candy thermometer reaches 238 degrees F. Carefully pour about half of the sugar mixture into another heat safe bowl. Color this portion hot pink and the other half purple. Working quickly, pour the hot syrups over the 2 bowls of popcorn, (one pink and one purple). Toss to coat and then evenly sprinkle the powdered sugar over the popcorn. Continue to stir till the syrup sets and the popcorn kernels separate. Once cooled, combine the 2 colors back together in one large bowl. Add in sprinkles and toss to distribute.

*If only making one color, no need to divide popcorn and syrup into separate bowls.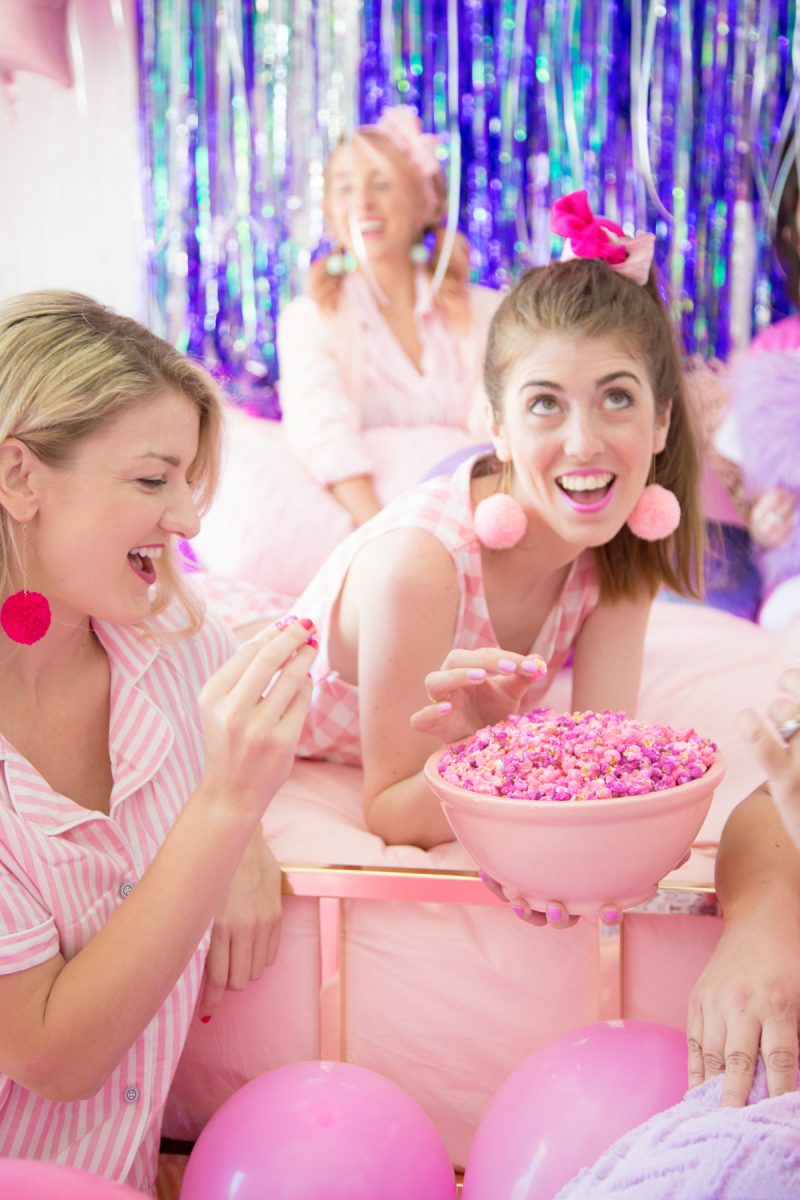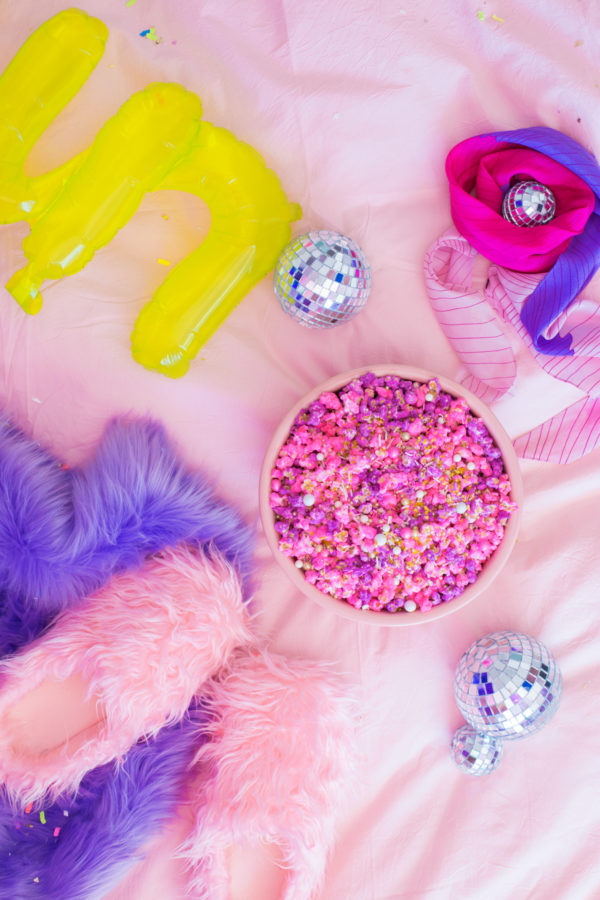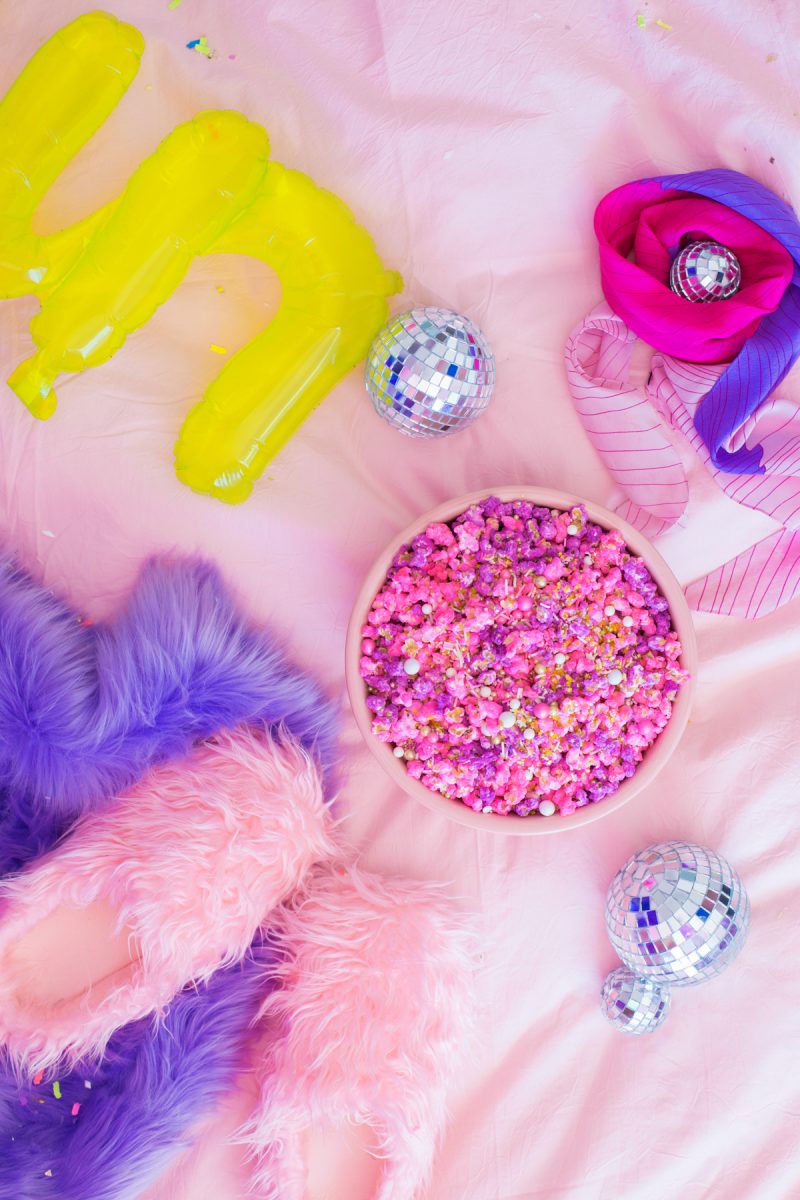 Anytime I think of popcorn, I think of those three-section Christmas popcorn tins that people get!? I think kids sell them as school fundraisers? We always had one and the cheddar popcorn was always the first to go. Largely thanks to me.
That was random, but… that's what I was thinking so here we are. Happy popcorn making!
p.s. A Popcorn Piñata!
SaveSave