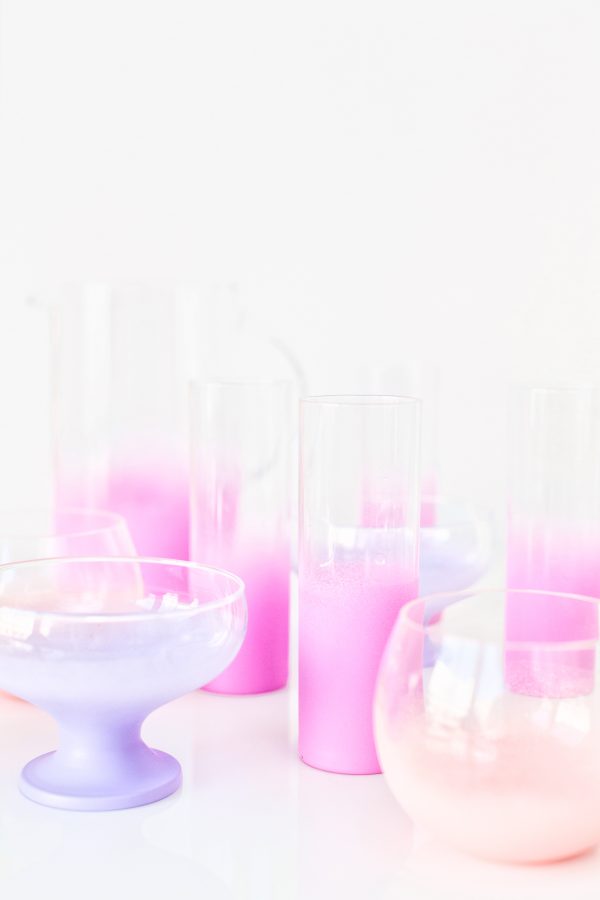 A few years ago, my grandma gave me a set of her vintage Blendo glassware and I've been obsessed with collecting it ever since. It occurred to me that I could do a little DIY version with some inexpensive glassware and paint! Sure, it doesn't have the same history but it's pretty fun if you're looking for a crazy color you can't find, right?
I teamed up with Palm Breeze to share this quick and easy project because they're all about celebrating girl time, just like we are. These glasses are screaming for a girls night debut!
In case you're unfamiliar with Palm Breeze, it's a sparkling flavored malt beverage that comes in 3 refreshing tropical inspired flavors. One of our faves is Red Ruby Citrus… and not just because it's pink. 😉 We took the fun, tropical color as our inspiration for the different shades of pink for our glassware.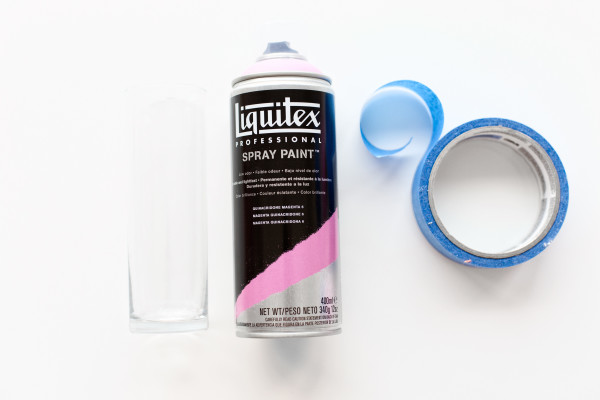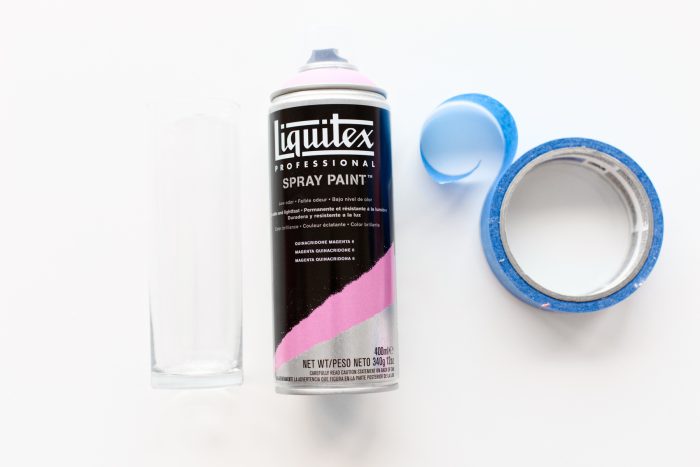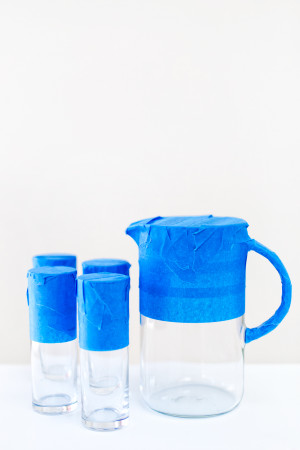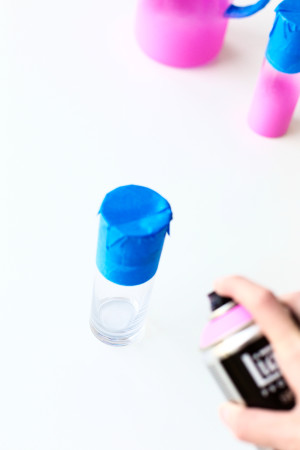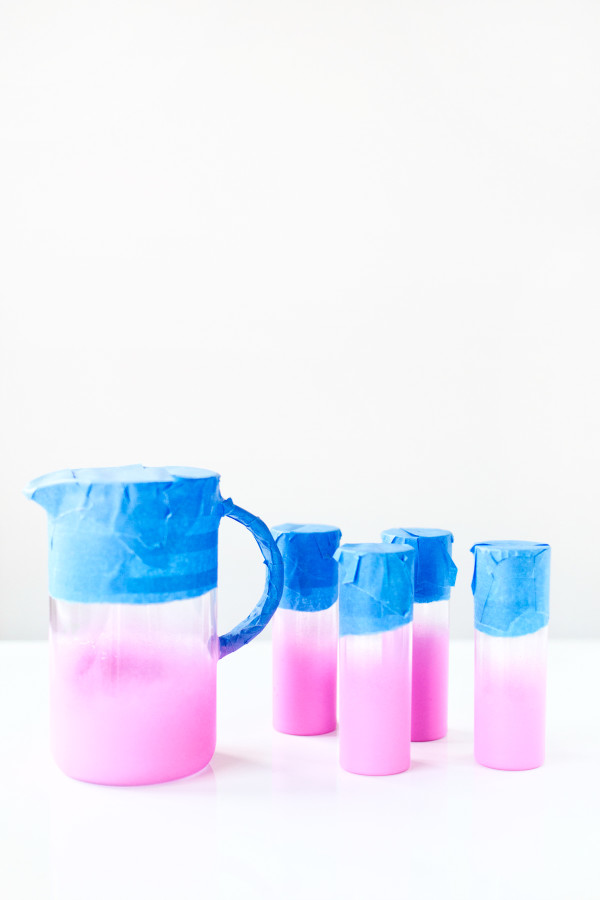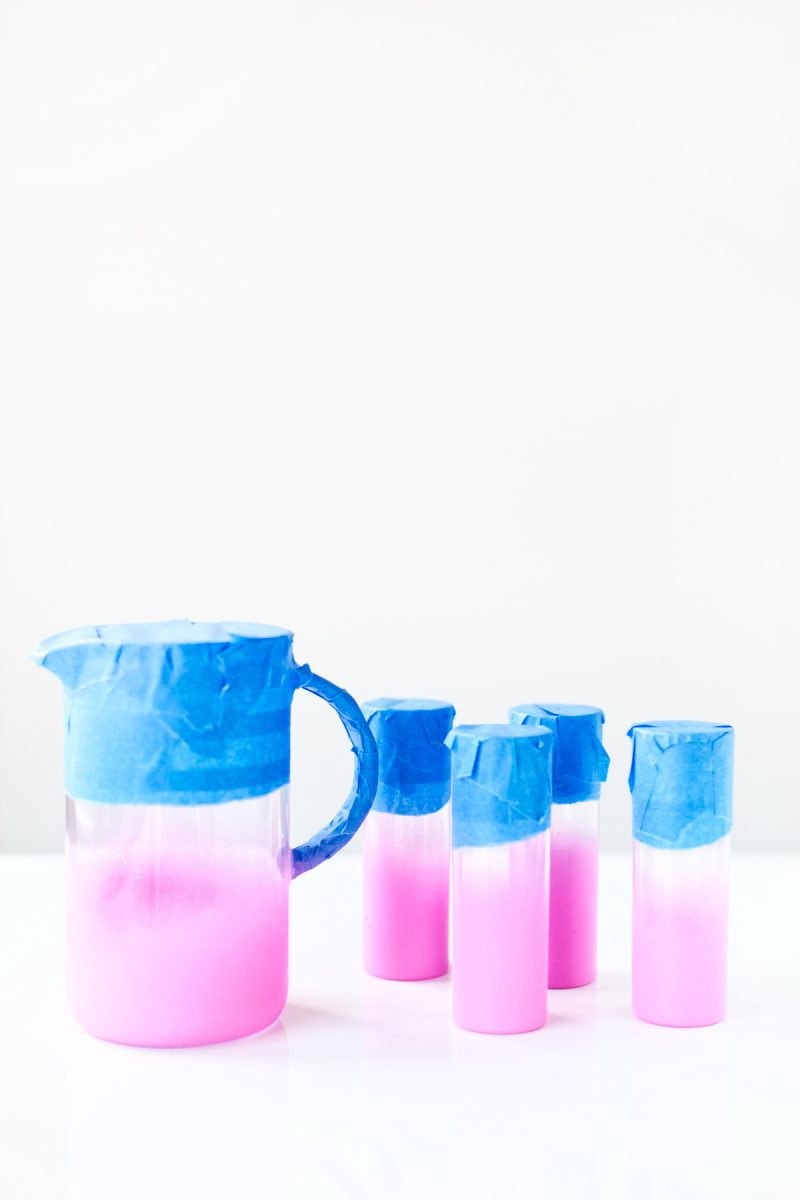 DIY Ombré Glassware
Total Time: Active: 30 Minutes Total: 24 Hours
Supplies
Plain Glassware
Non-Toxic Spray Paint (This is our fave!)
Painter's Tape
Newspaper or Cardboard (To cover the area you're spray painting in)
Directions
1. Although the paint is non-toxic, you'll want to ensure that you have at least two to three inches at the top that are paint-free for drinking. So, to start, you need to tape up your glasses from about three inches down all the way up to the top. Then cover the entire top of the glass as well (so no paint can get inside).
2. Shake the can of spray paint according to instructions on the can and then aim the can at the bottom of the glass. By spraying at the bottom two inches of the glass, the spray paint will fade up perfectly! Work your way around the glass until the bottom it is completely opaque.
3. Let dry completely then remove the tape. Wipe down the glasses with a damp paper towel and you're ready to go!
These are hand wash only! As with any hand-painted glassware, they should be handled with care.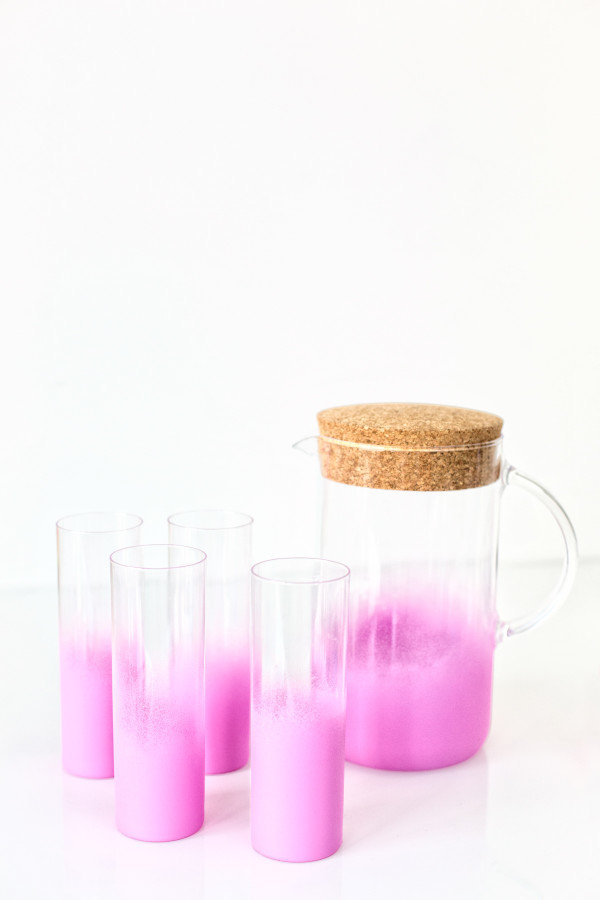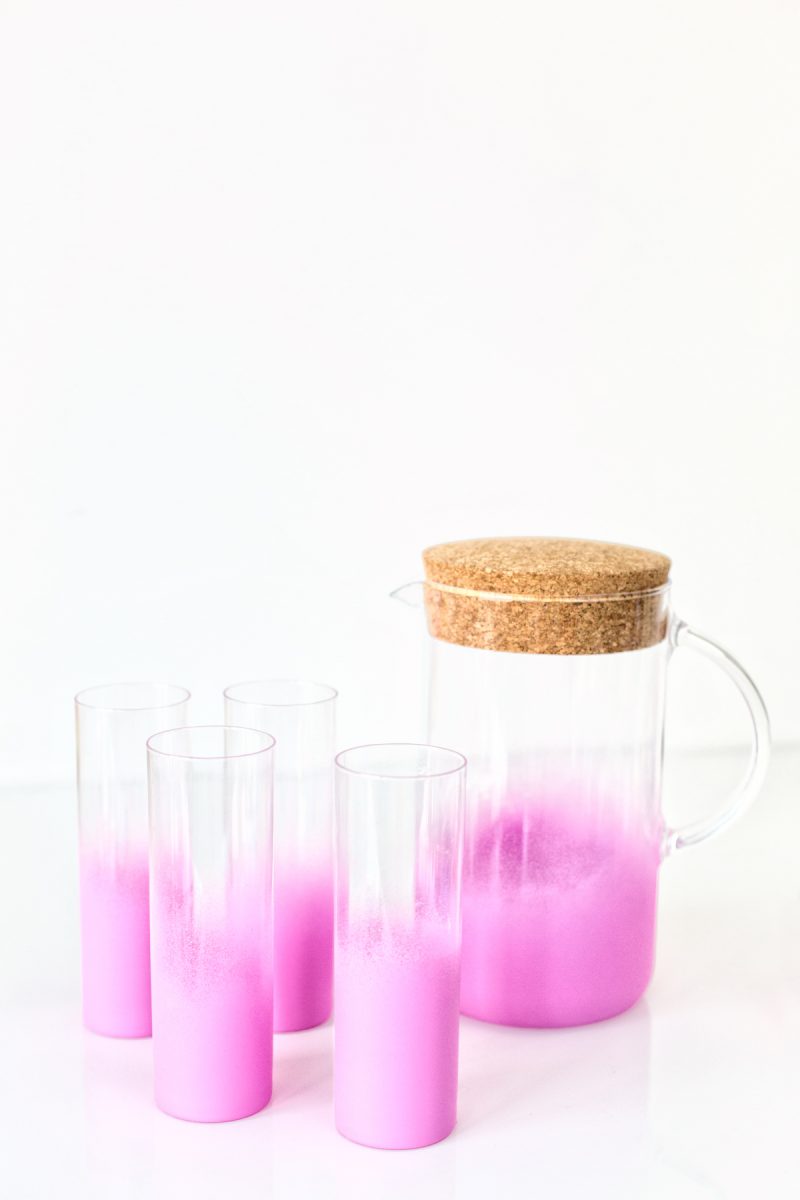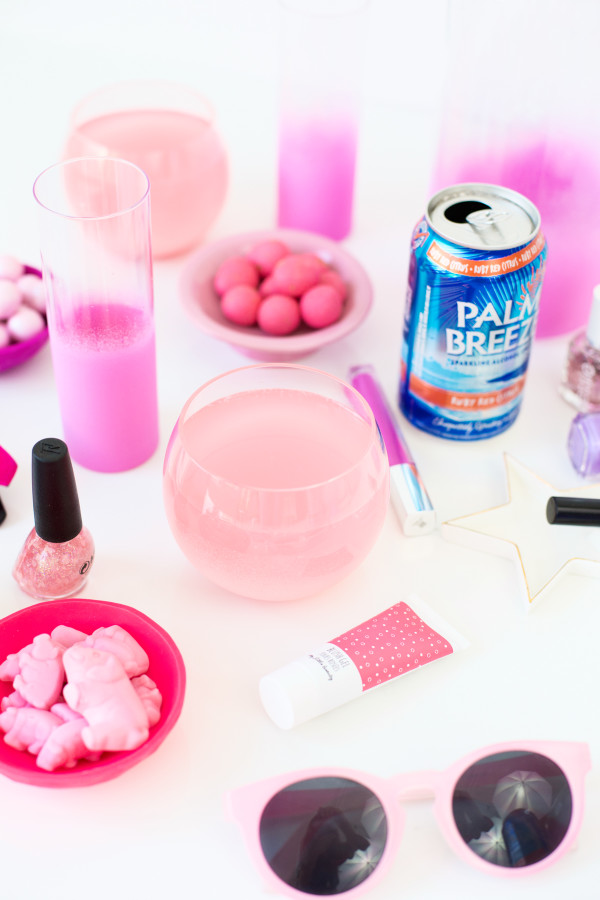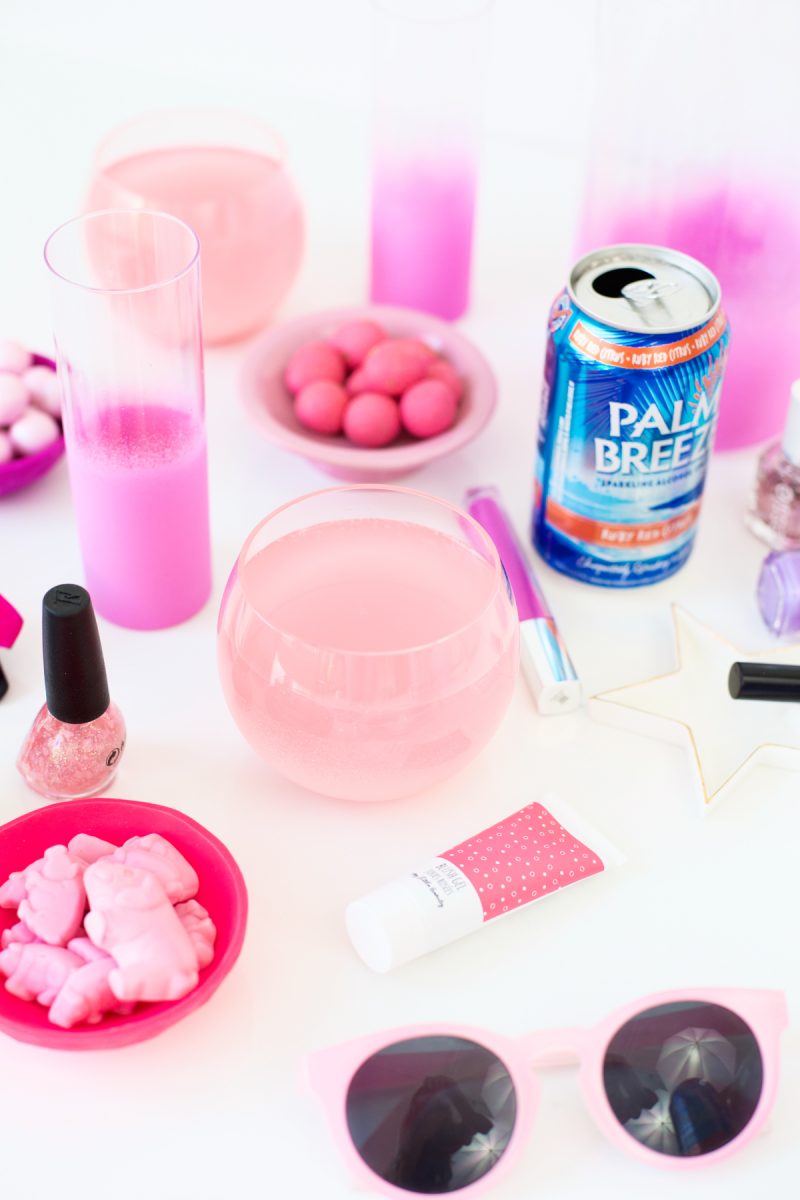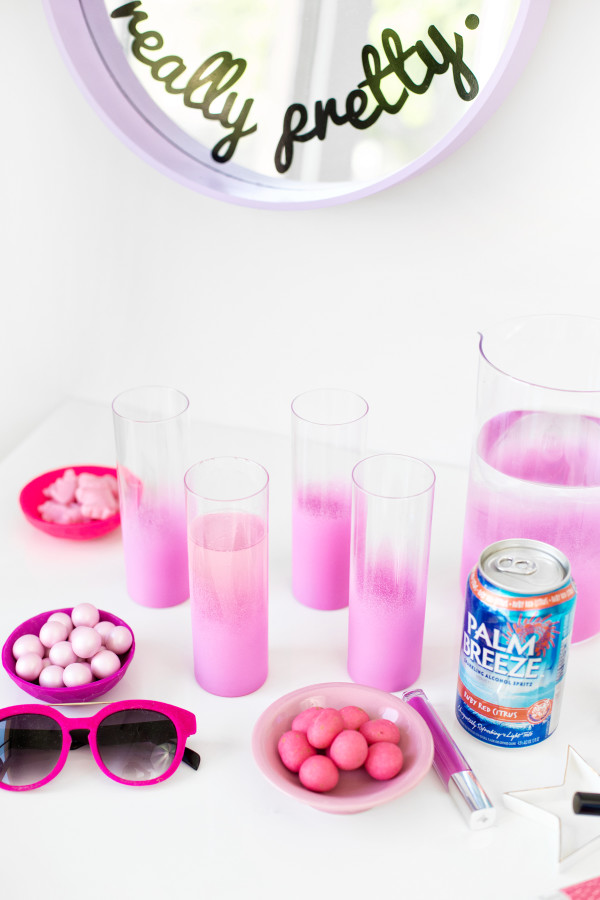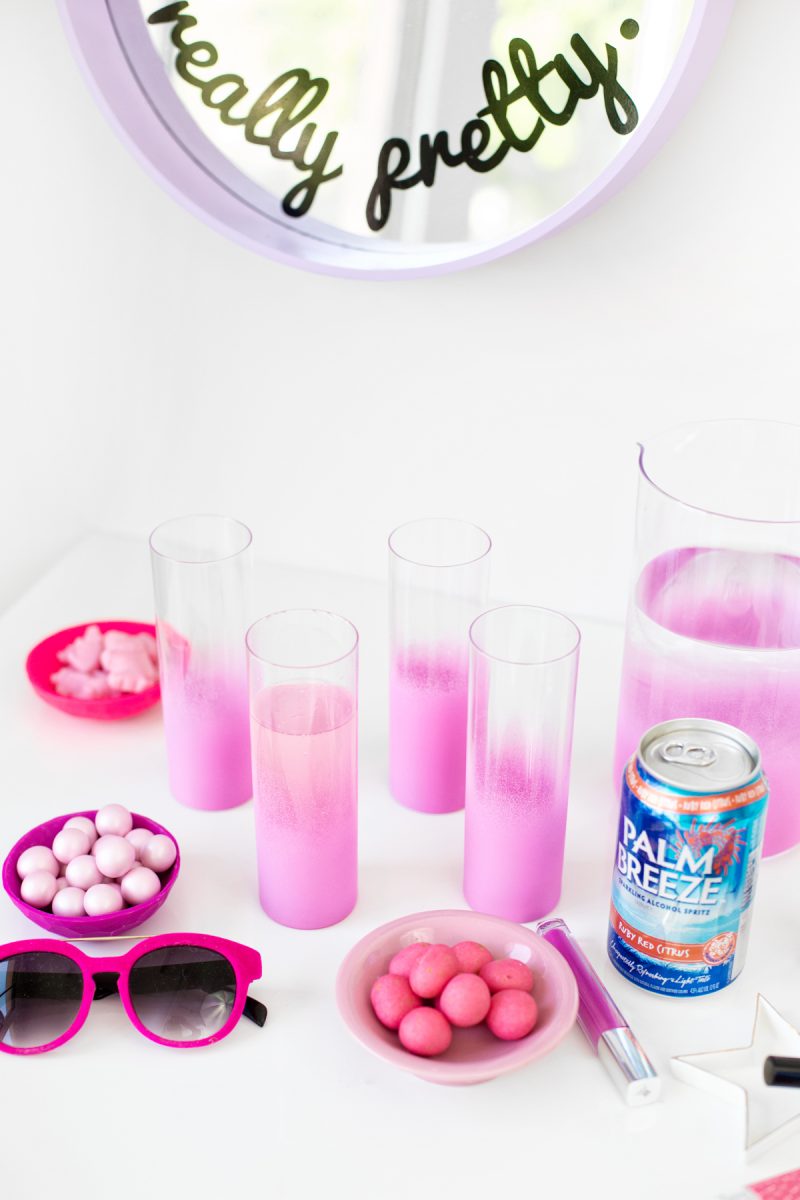 Psst… Palm Breeze also has a Pineapple Mandarin Orange flavor and we discovered that you can get a fun sunset look if you use that in a pink or purple glass. OOOOHHHH!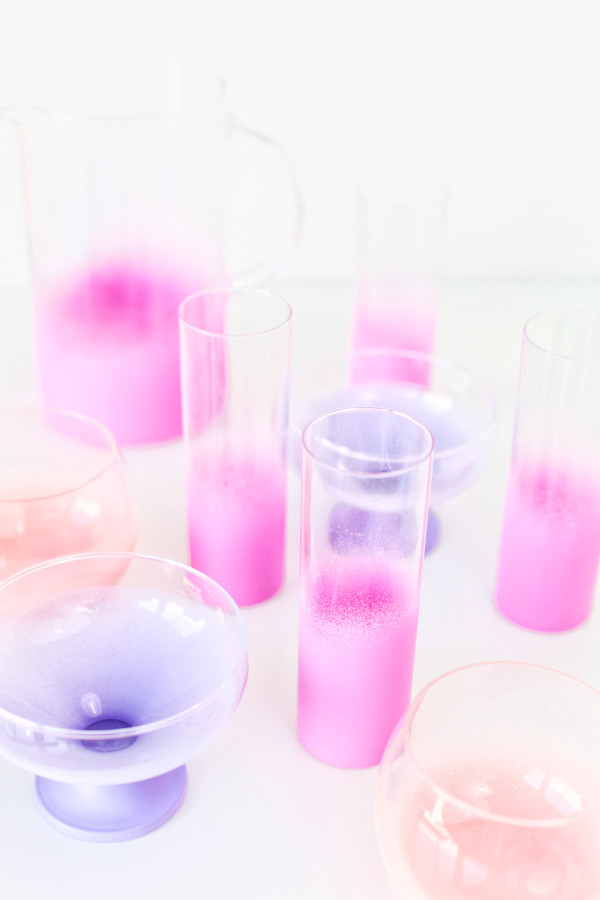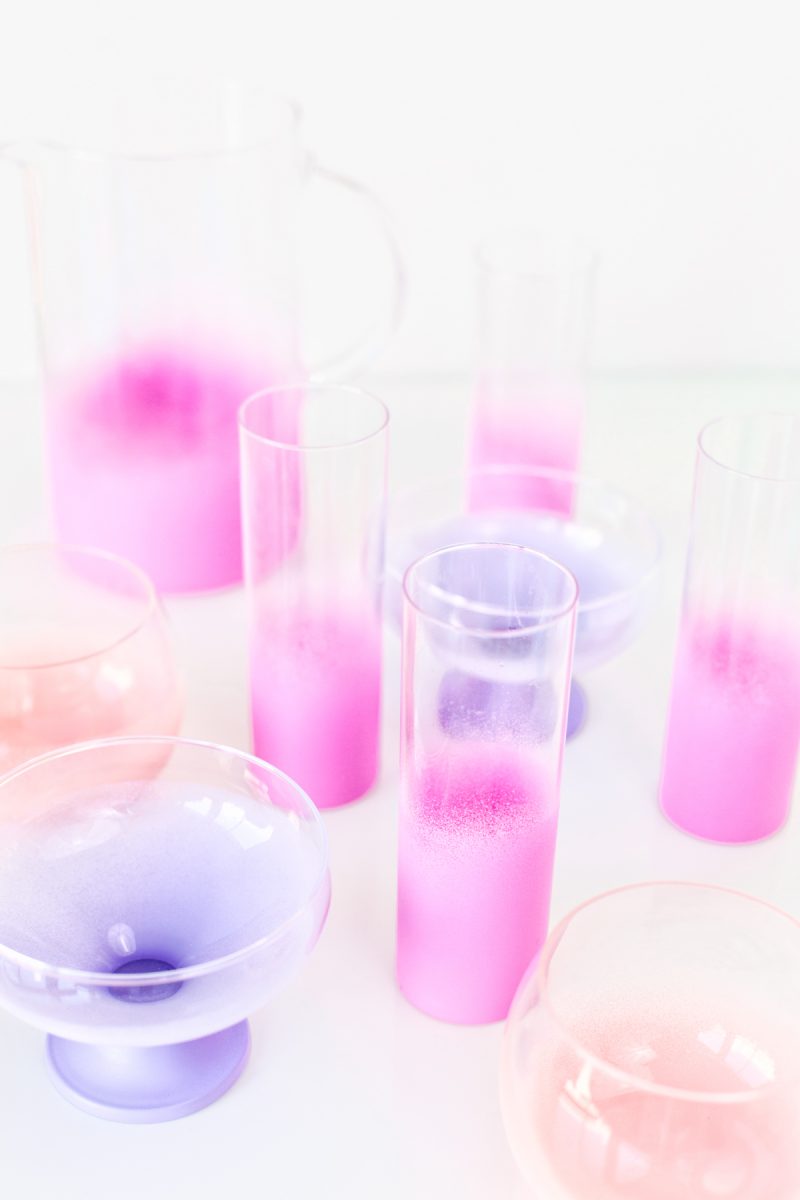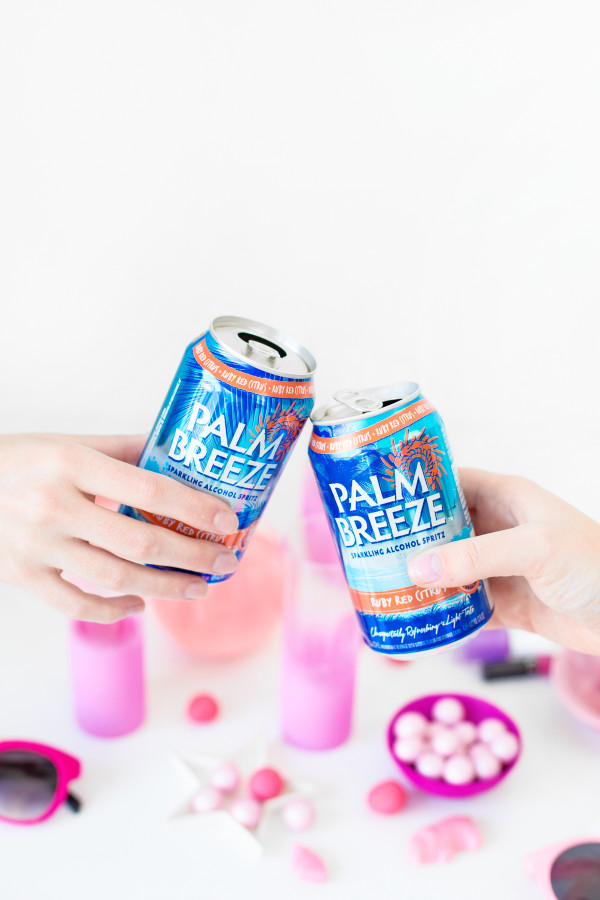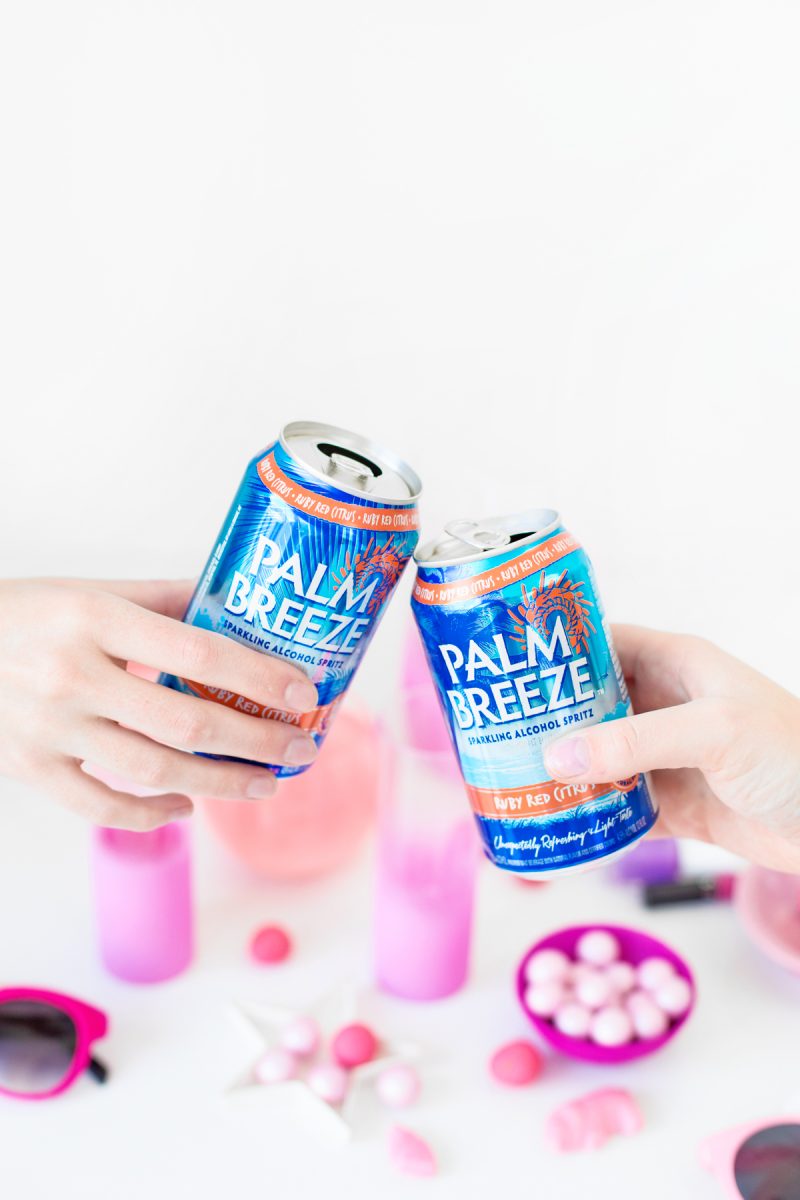 Photos by Kelly Mindell
Did you know women who have enough gal pal time are happier in their relationships? YES! It's a proven fact, I didn't even make that up. So how about a little relaxing beauty night with your girls. Manis, pedis, make-up, drinks, movies! We've already got a chick flick playlist all set for you! Have fun!!!
Use the Shazam app in your phone to Shazam the Palm Breeze can for deals, perks, recipes and more! And check here to find Palm Breeze nearby!


This post was created in partnership with Palm Breeze. All content and opinions are that of my own! Thank you for supporting the sponsors that keep the Studio DIY party going! Read more about my editorial policies here.