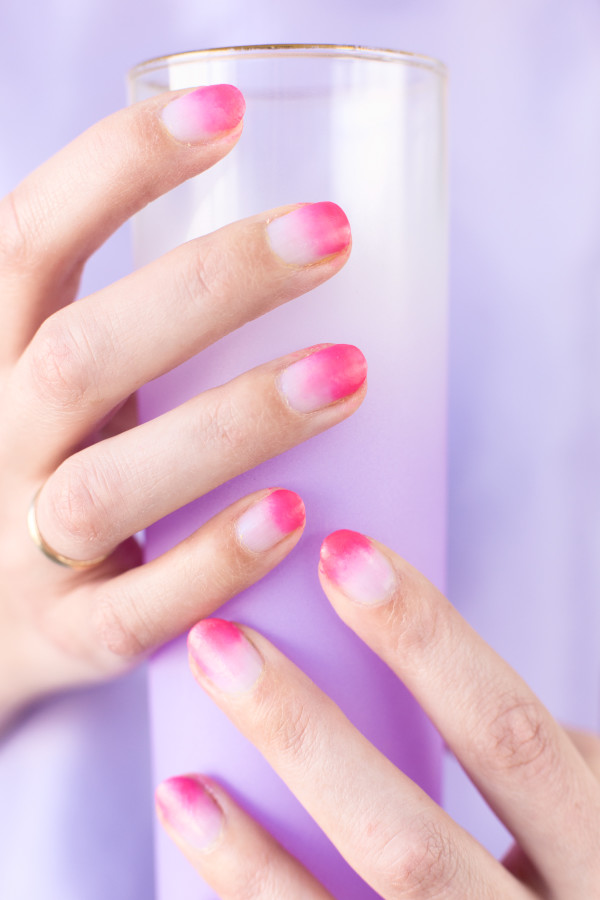 It seemed like a pretty good idea to turn our DIY ombre glasses into a DIY blendo ombré manicure… and it was! I love how this mani fades from a bold color to neutral. It's such a fun option for summer and, you know, just life in general. Plus it was a great excuse to break out my blendo collection again!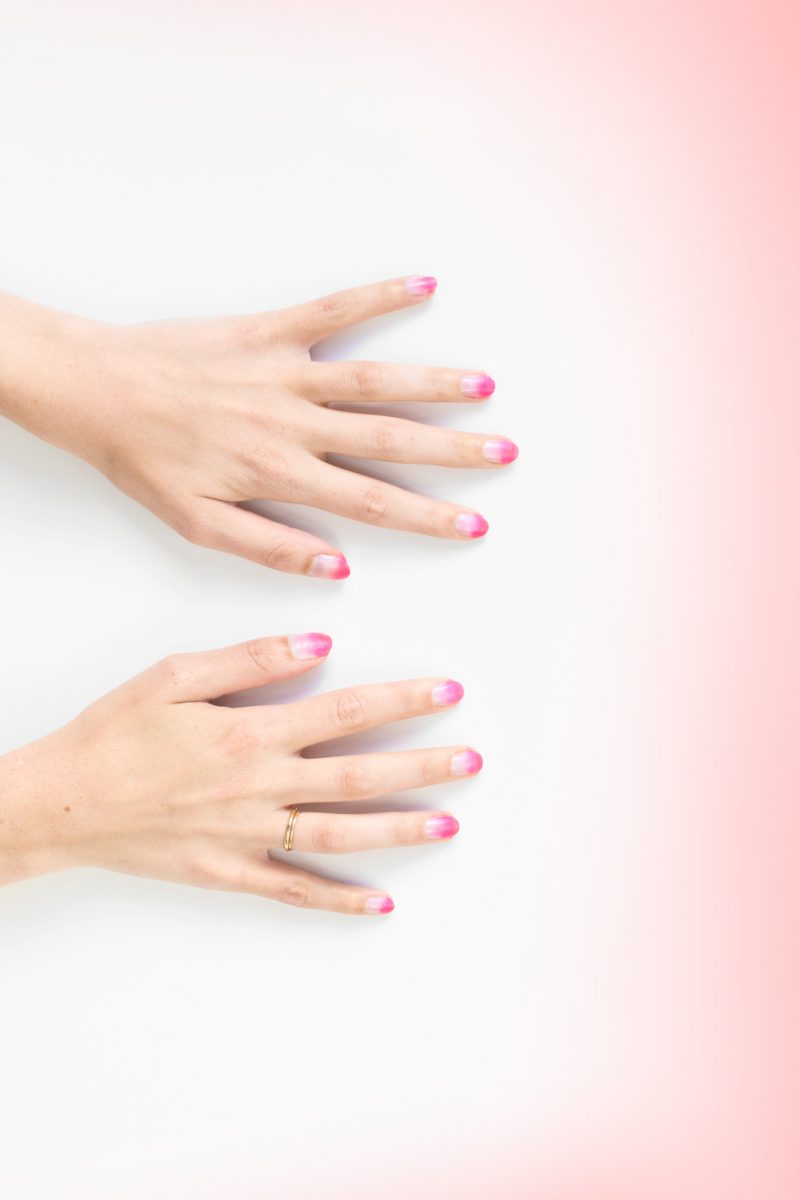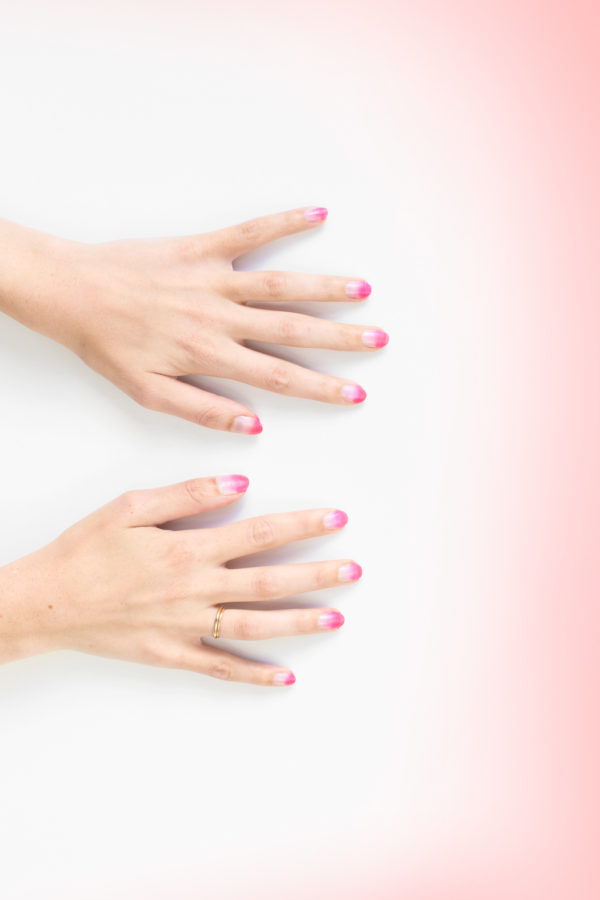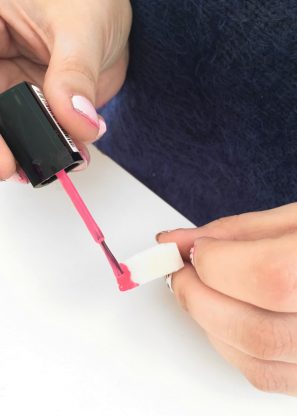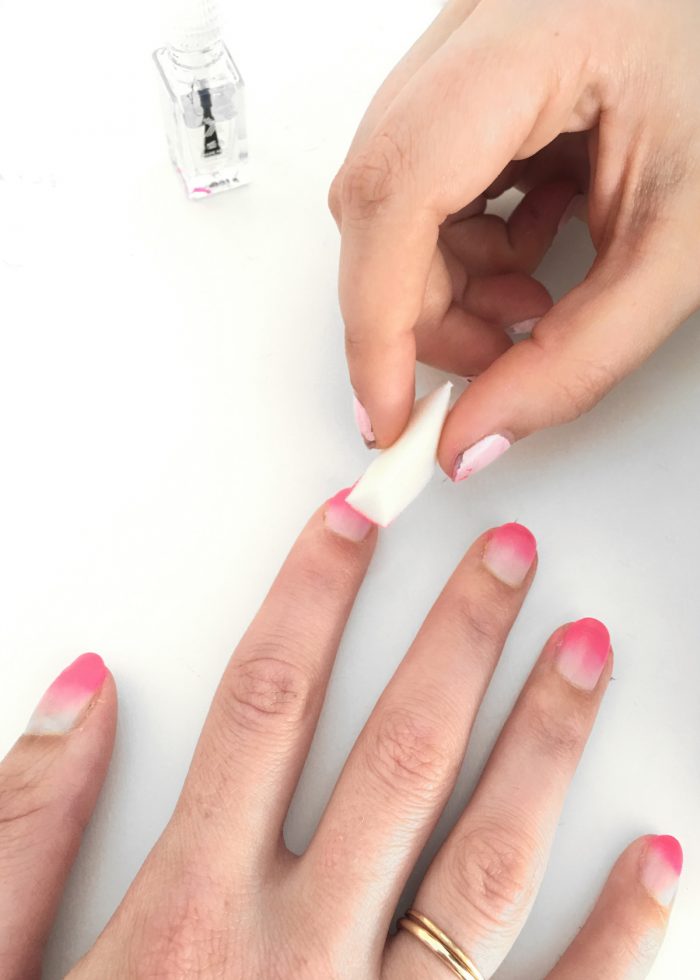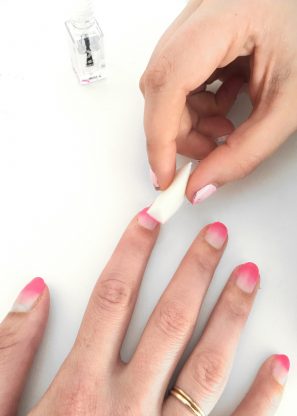 DIY Blendo Manicure
Total Time: One Hour
Supplies
Clear Nail Polish
Color Nail Polish of Your Choice
Makeup Sponge
Top Coat
Directions
1. Paint your nails with a coat of clear nail polish and let dry completely.
2. Cut a small section, about 1/4" wide and about the depth of your nail, off the sponge off the end and paint a thin coat of your colored nail polish onto it.
3. Dap a lot coat over half of your nail with the sponge. Repeat as necessary, concentrating more of the polish towards the tip of your nail so the color gradually fades into the clear coat you already painted. Repeat on all nails and let dry.
4. Paint a top coat to seal the deal!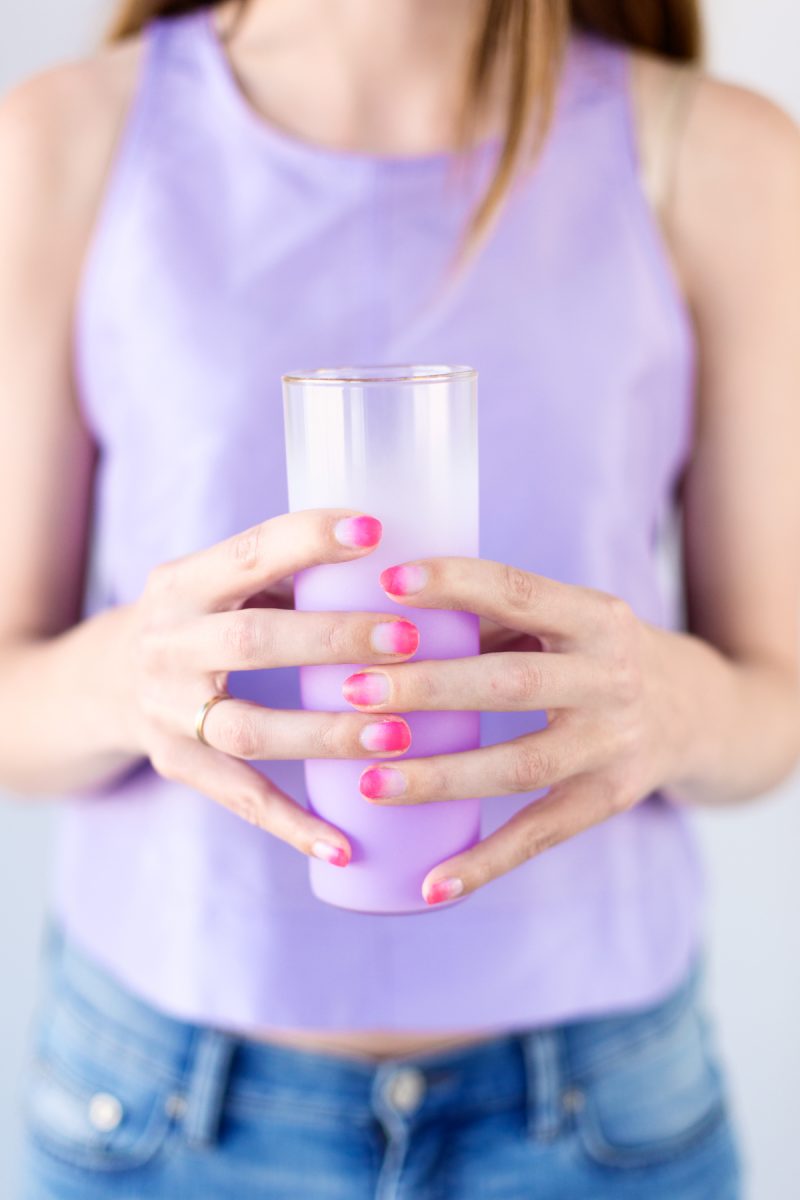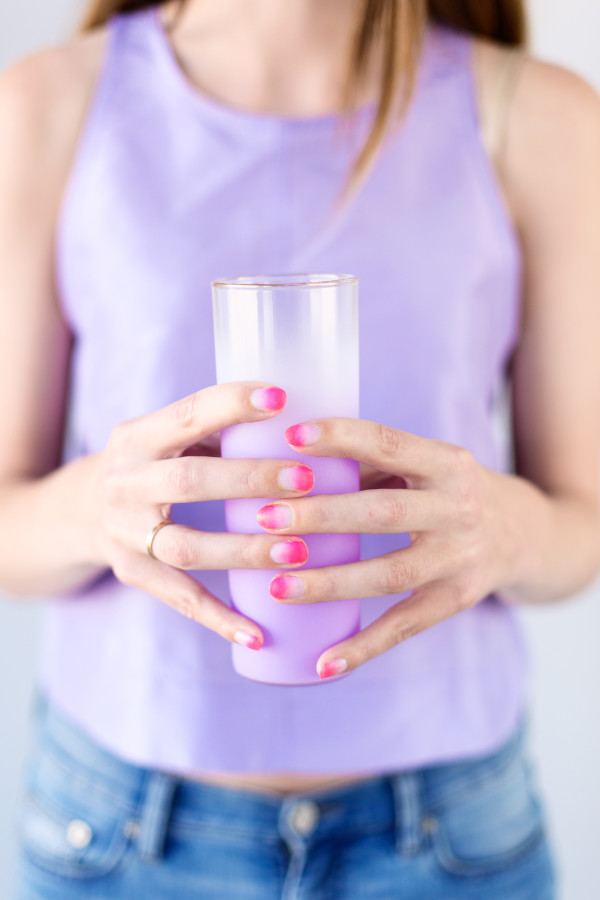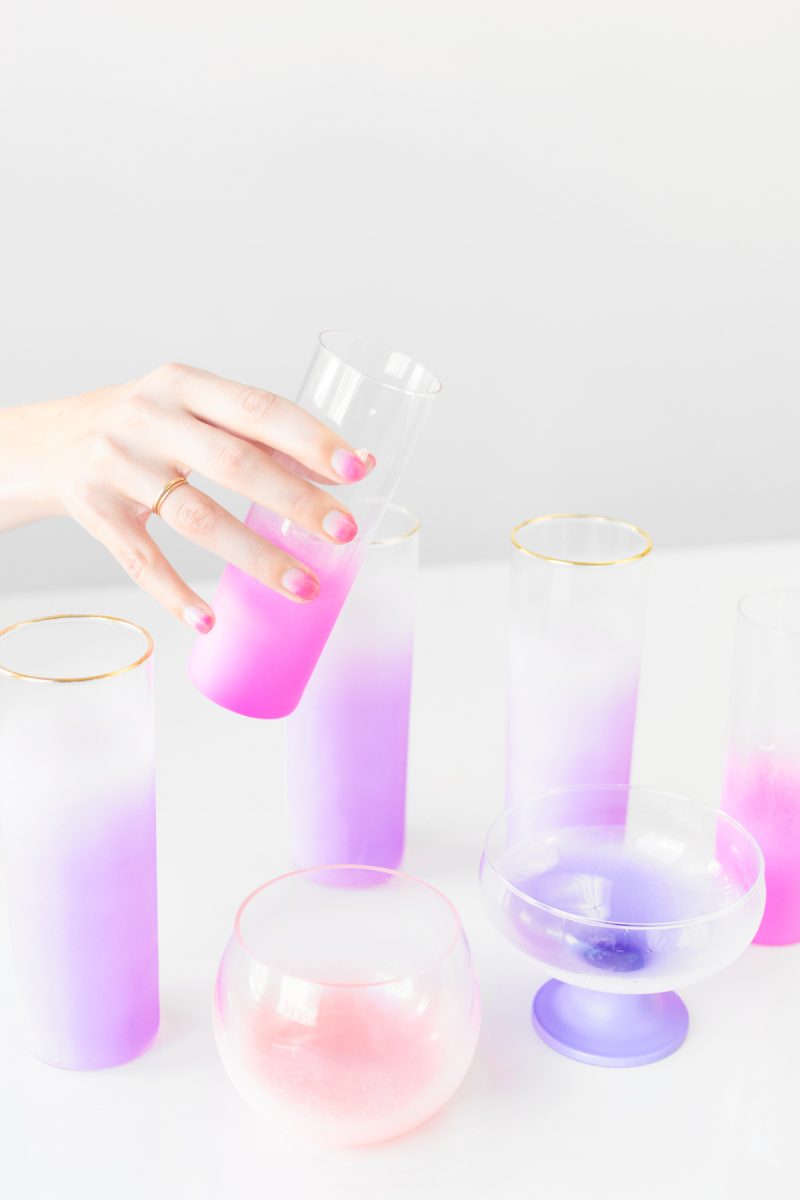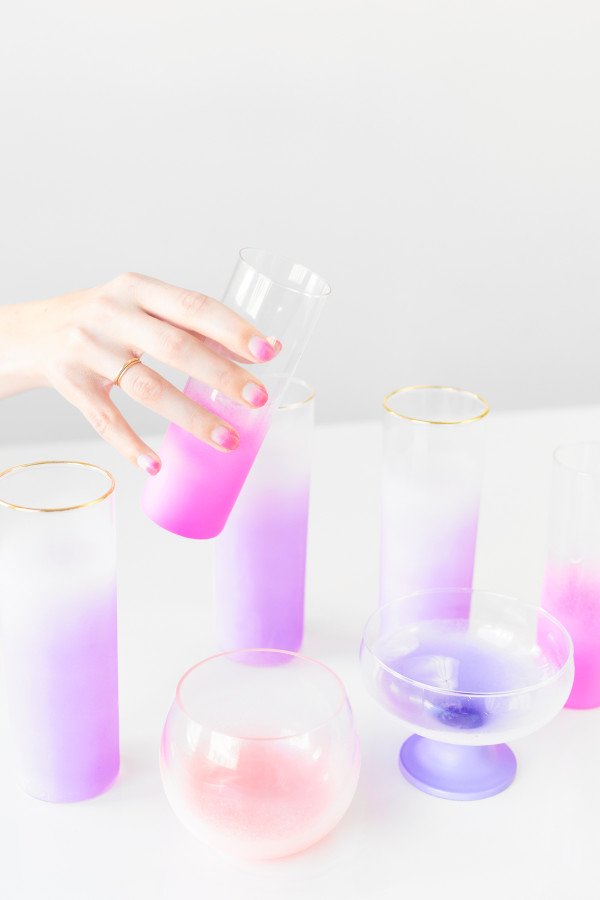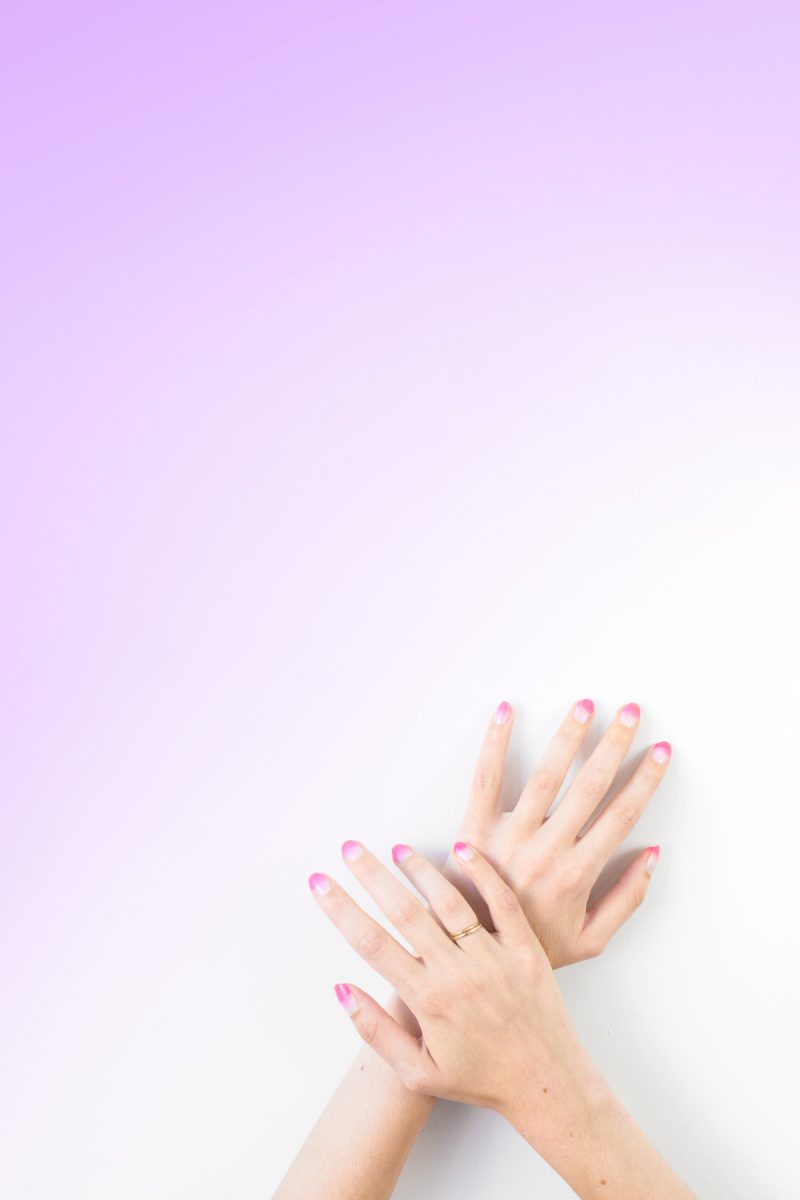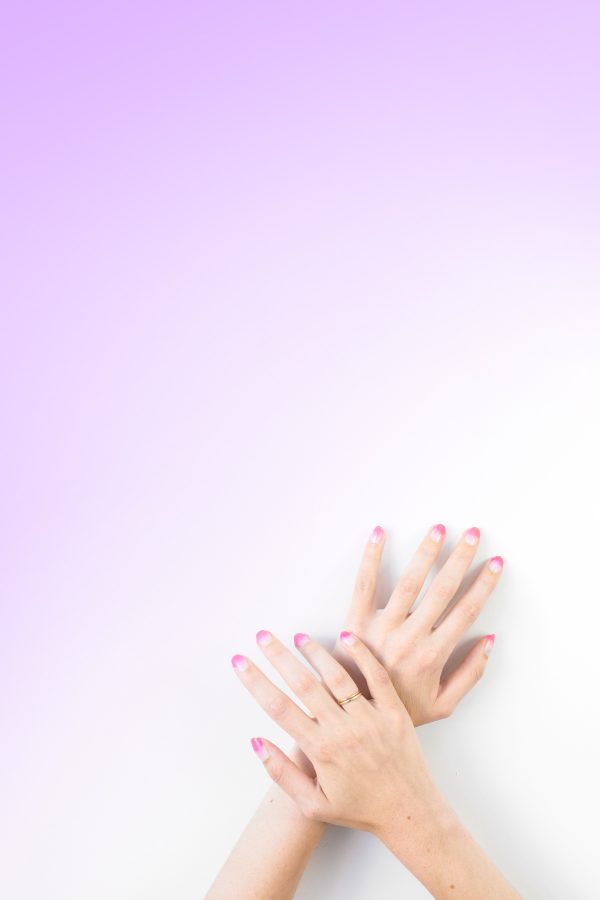 Photos by Jeff Mindell | Manicure by Beautilitarian
I love the idea of doing a different color on each nail for a blendo ombre rainbow mani! If you're feeling ambitious, of course. 😉
p.s. DIY Colombré Hair!