This post is sponsored by BEHR® and PopSugar. All content and opinions are that of my own!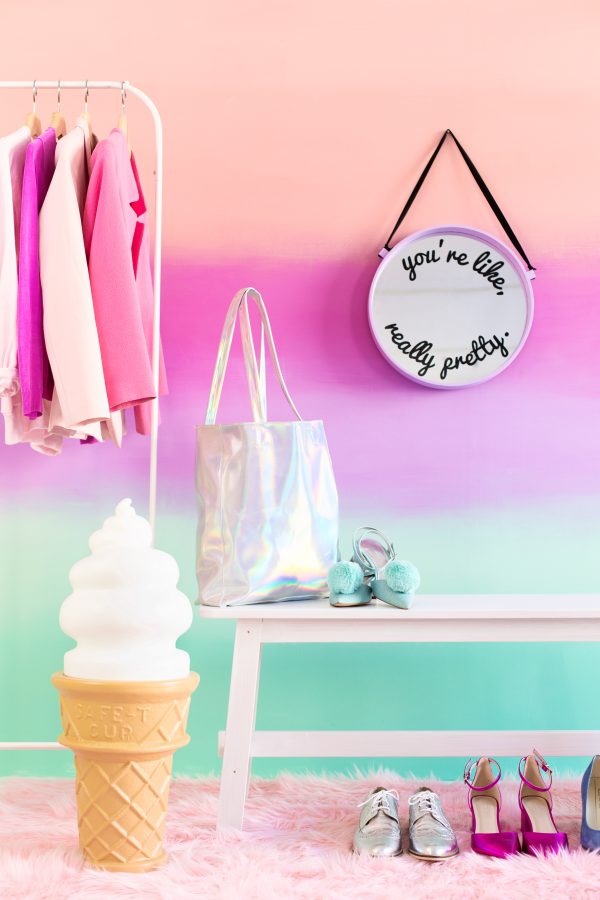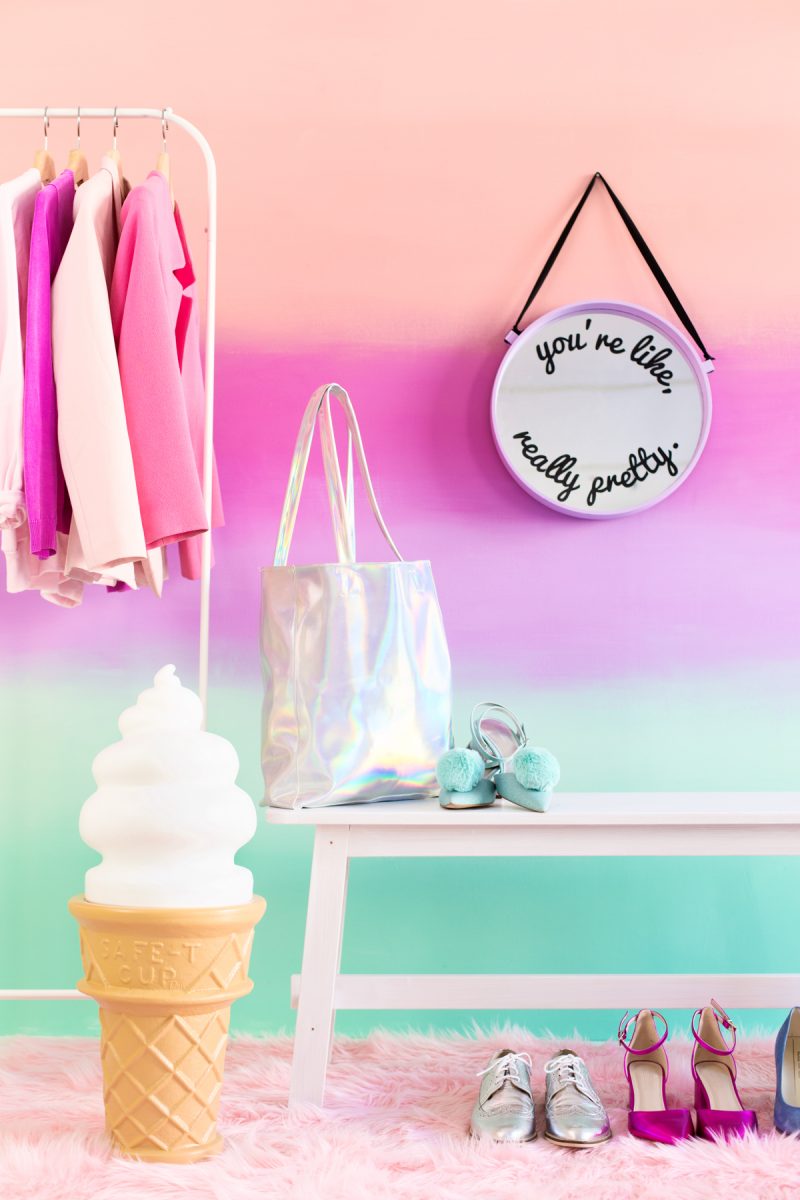 Are you ready for a little wall makeover!?!? We love having a giant white box of a studio to shoot in most days, but sometimes it's fun to experiment with something different! We decided to try our hand at giving one of the walls this colorful ombré makeover. Isn't it fun!? I've never tried a painting technique like this, but I'm pretty happy with how it turned out, and it only required a few extra paint brushes!
We worked with BEHR® on this project and used their MARQUEE® Interior Paint and Primer. I was going to just do two colors, but then I just kept finding more that I liked (it comes in over 1,000 hues! *gasp*) so we ended up blending six! And I'm so happy we did!!!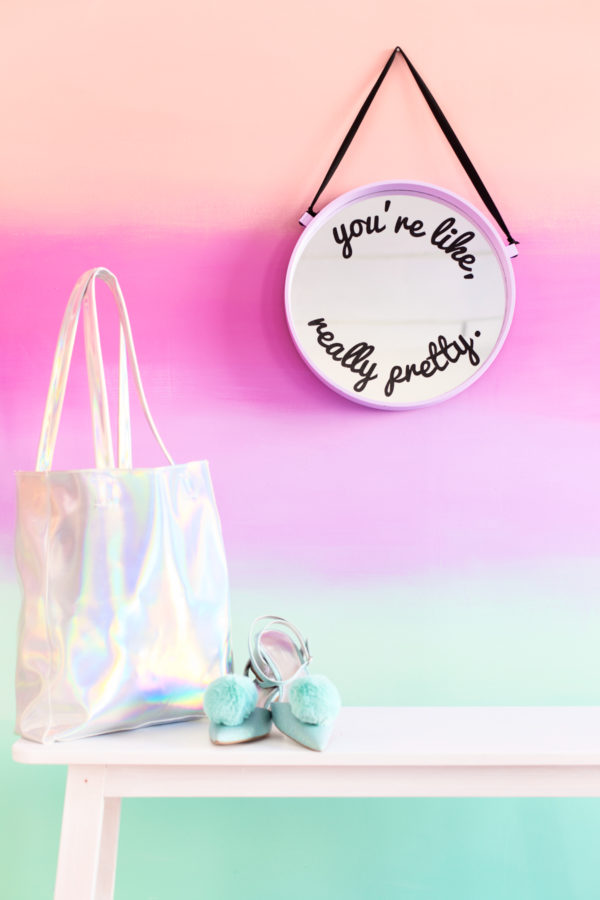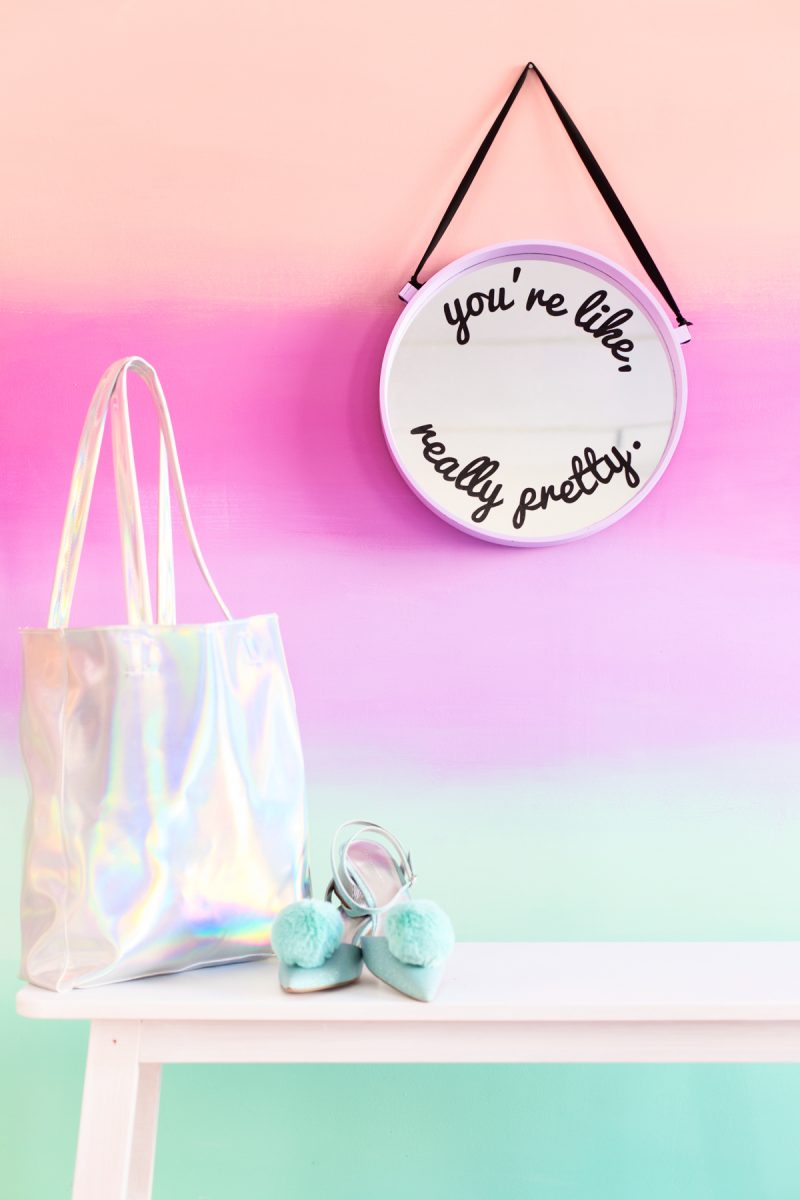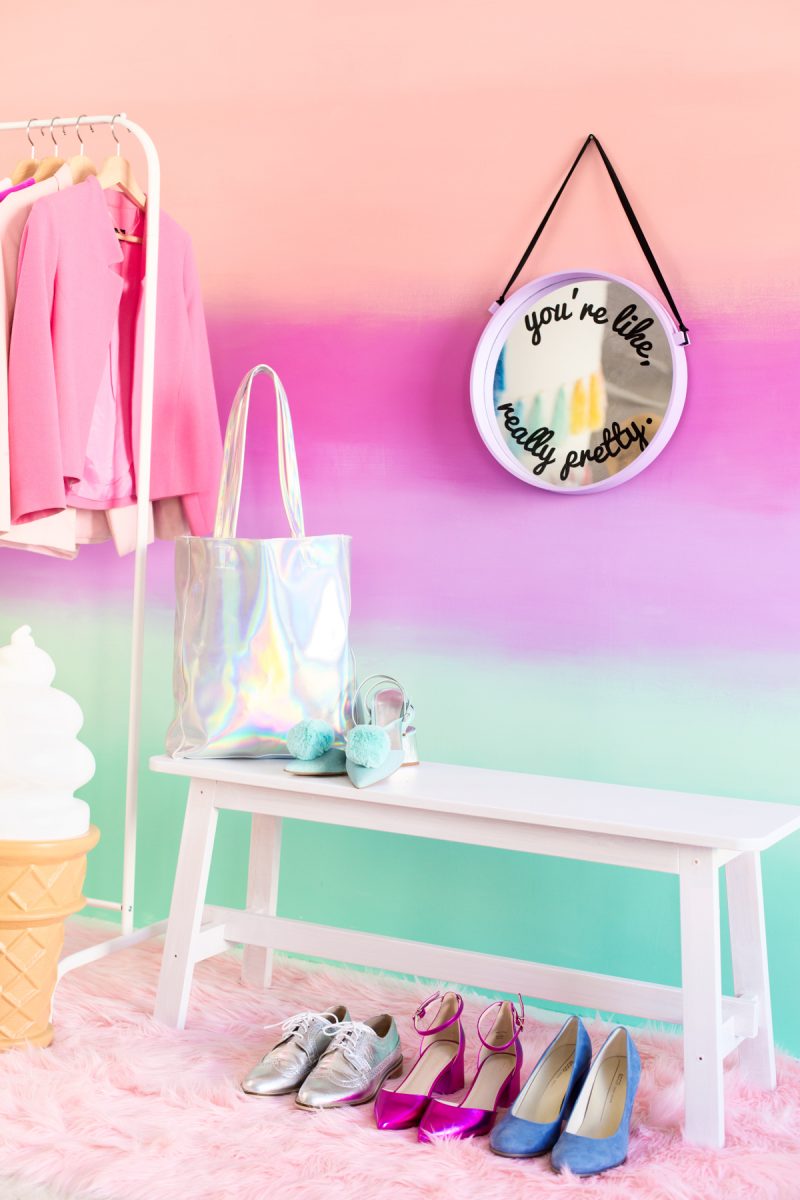 Look at those COLORS! Still stuck on that, yep. But, honestly, we jumped at this opportunity because the BEHR MARQUEE® Interior paint has awesome hide and stain resistance and if you have ever stepped foot in the studio, you'd know this importance! We're constantly moving things around, banging things into the walls… you get the picture. Plus, it's a one-coat kind of situation and this girl has got cake to EAT and confetti to throw so I'm all about that one-coat life. Alright one more look at the colors before I tell ya how we did this!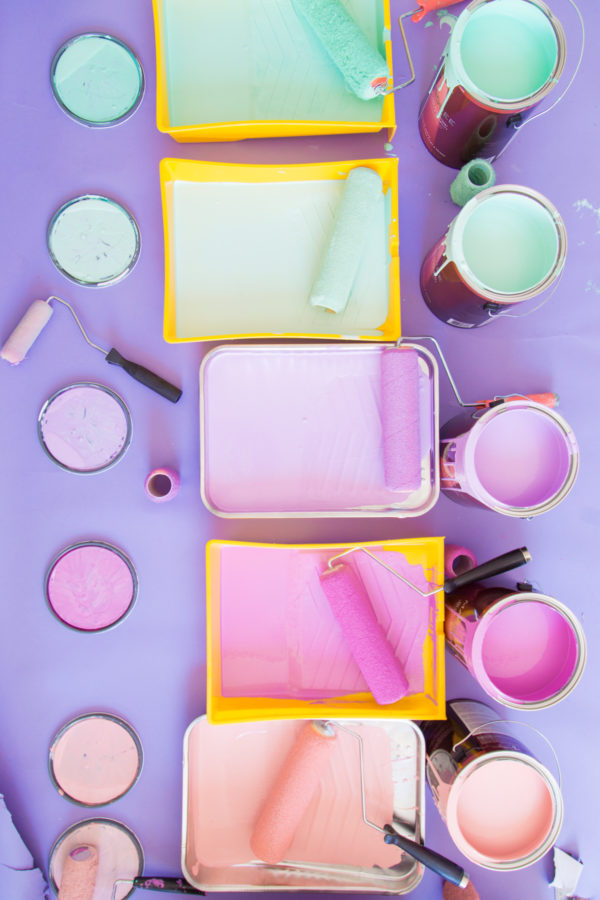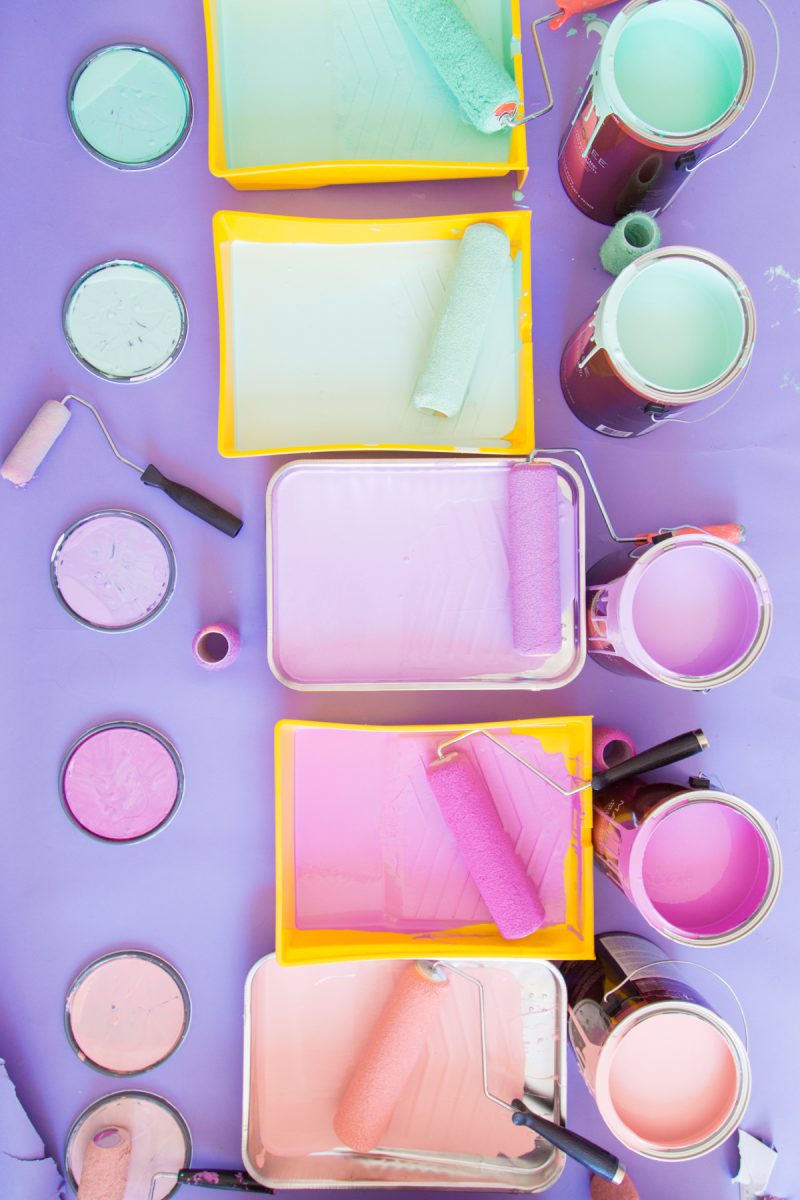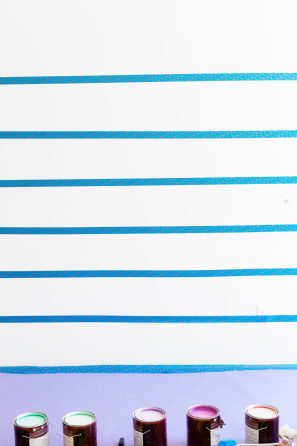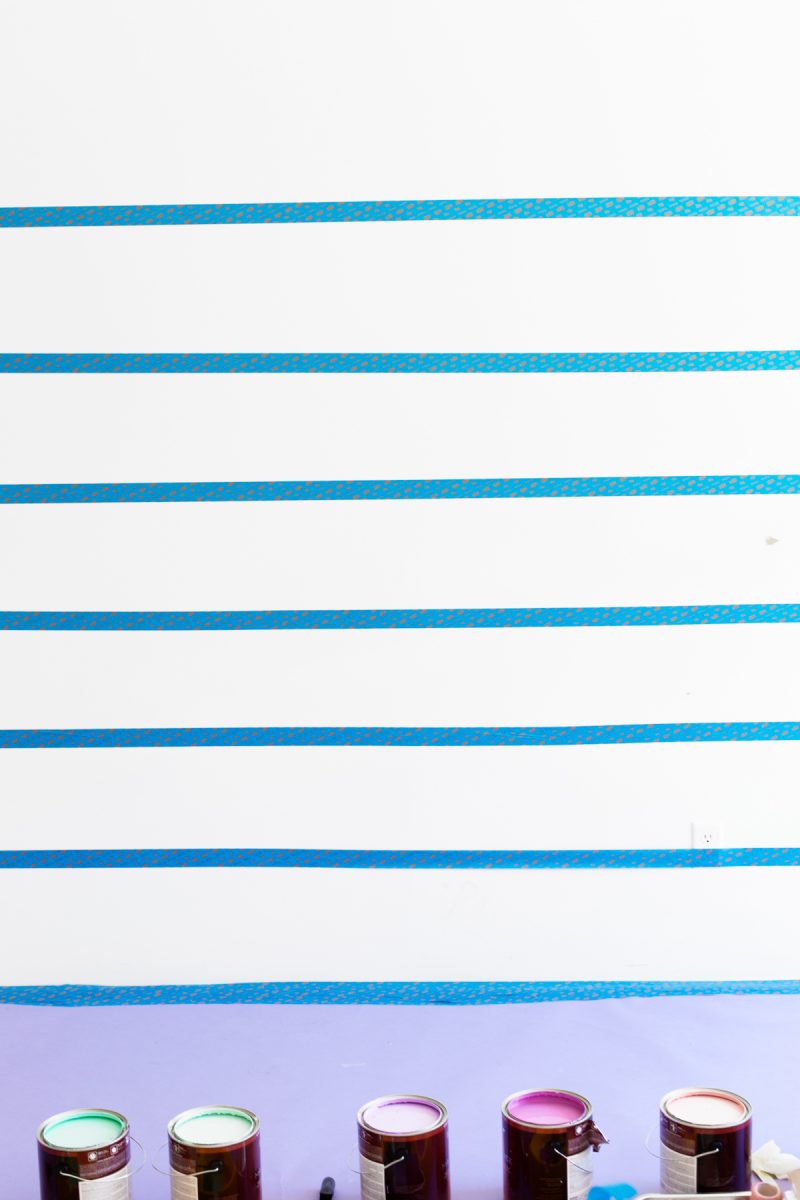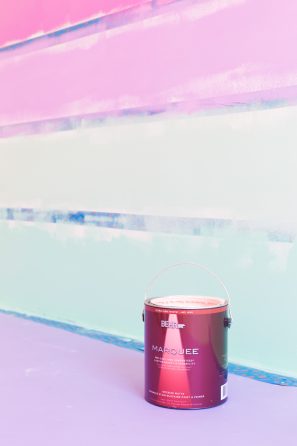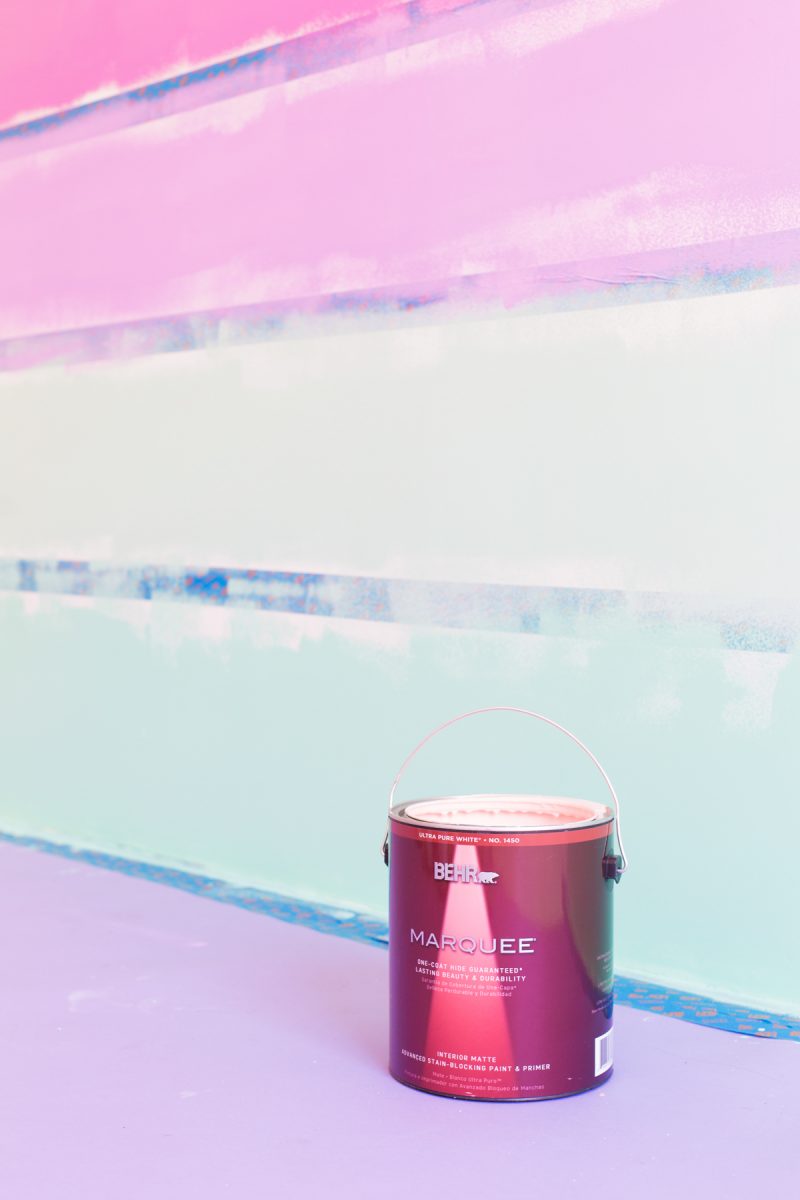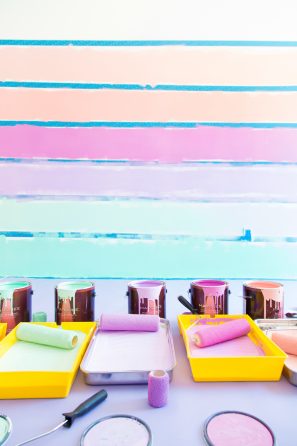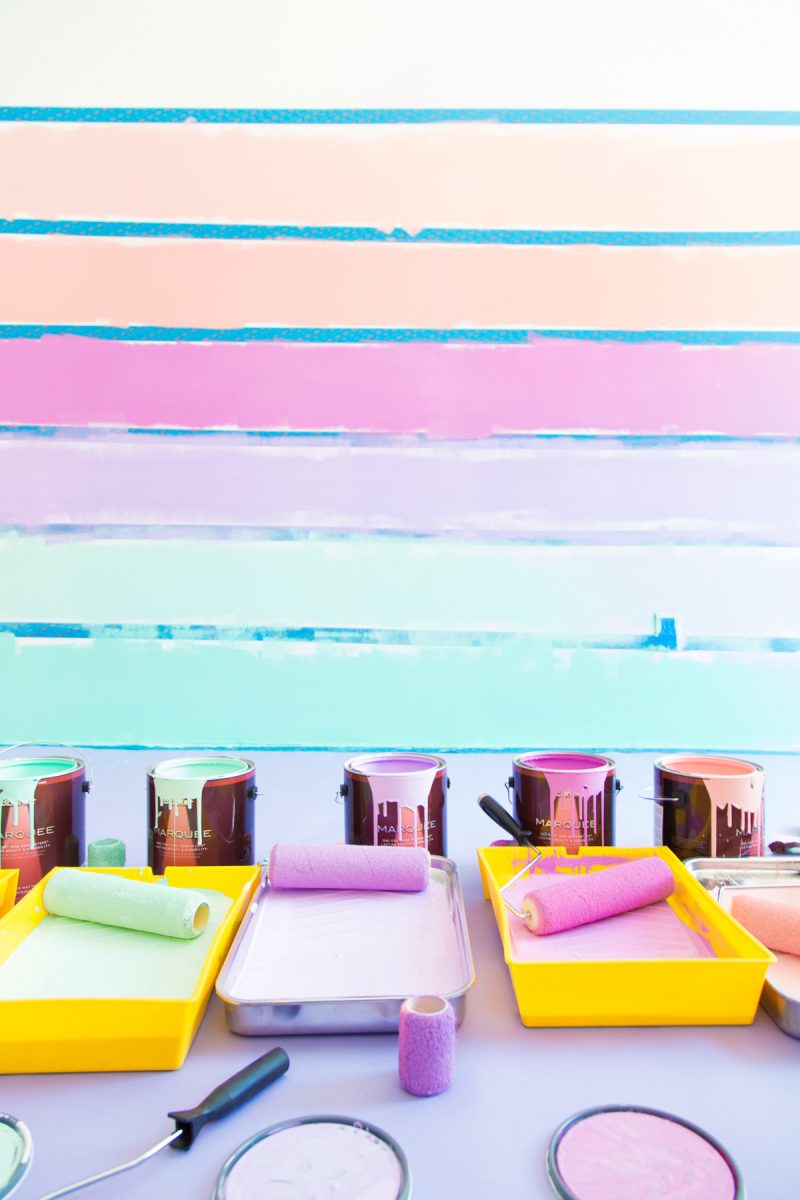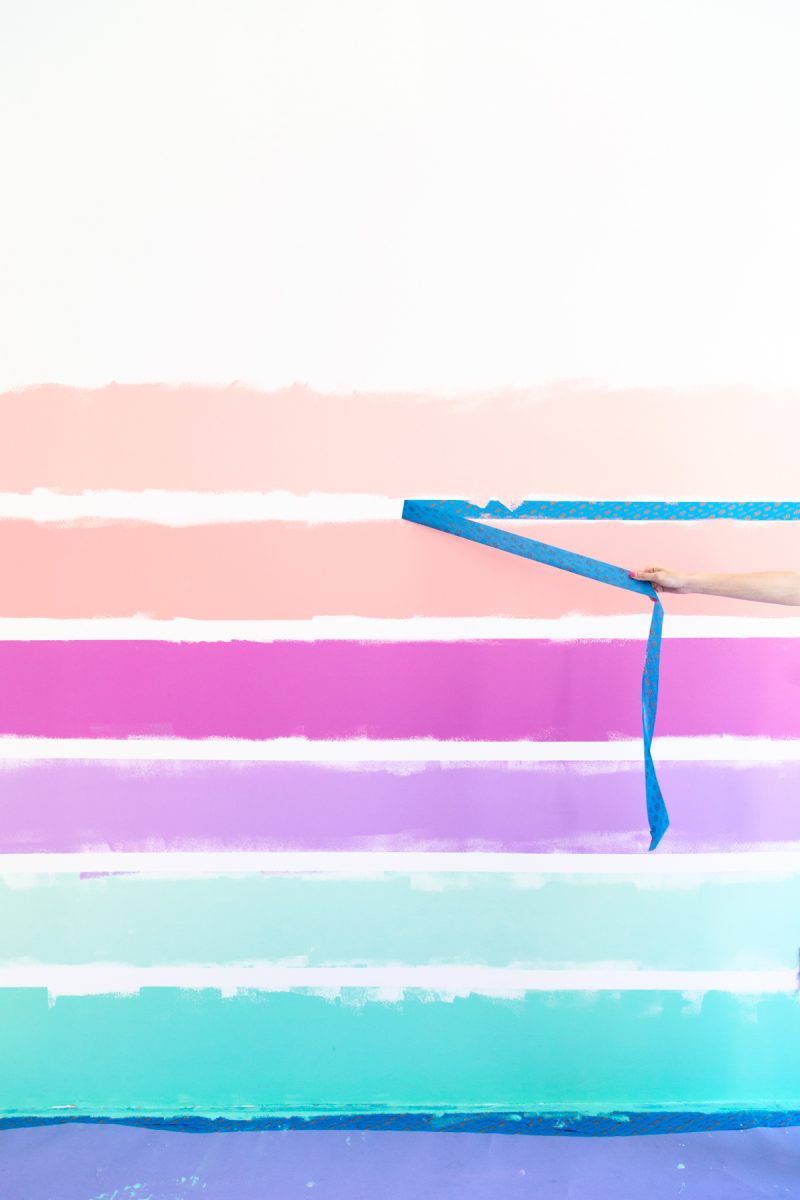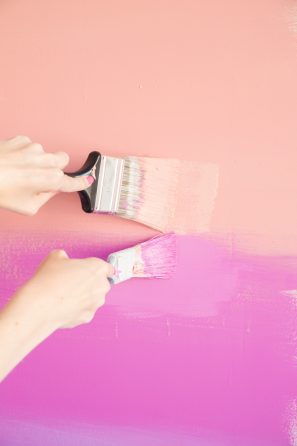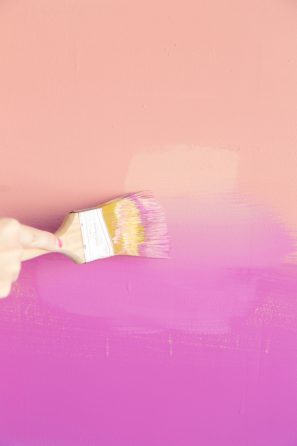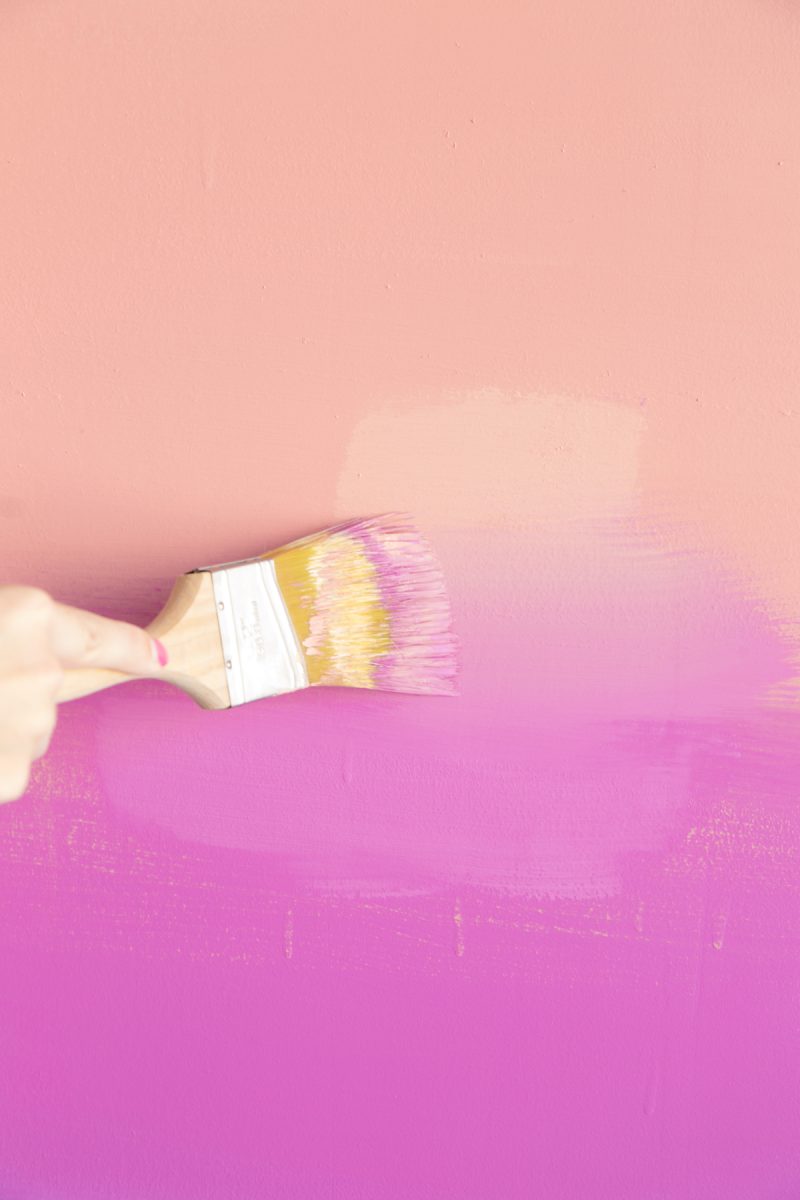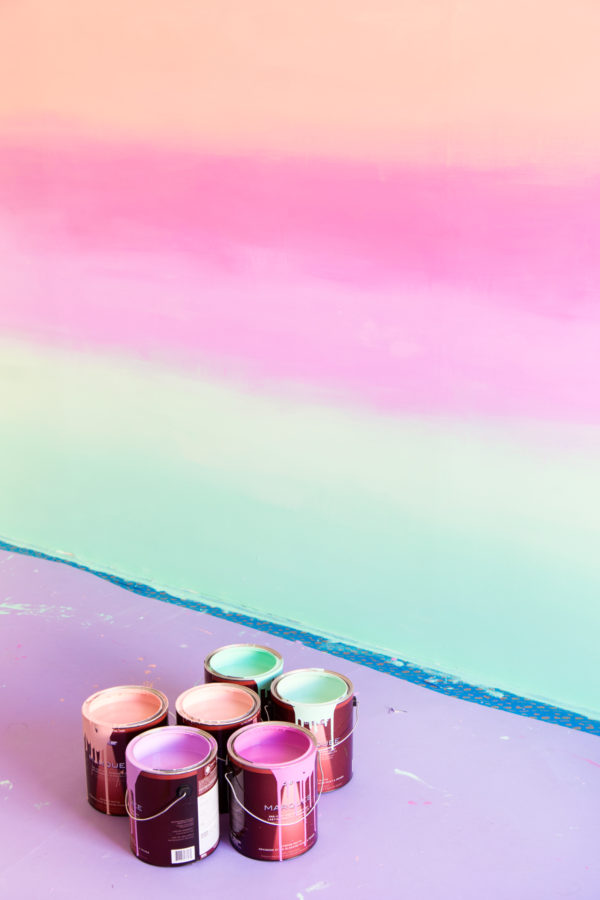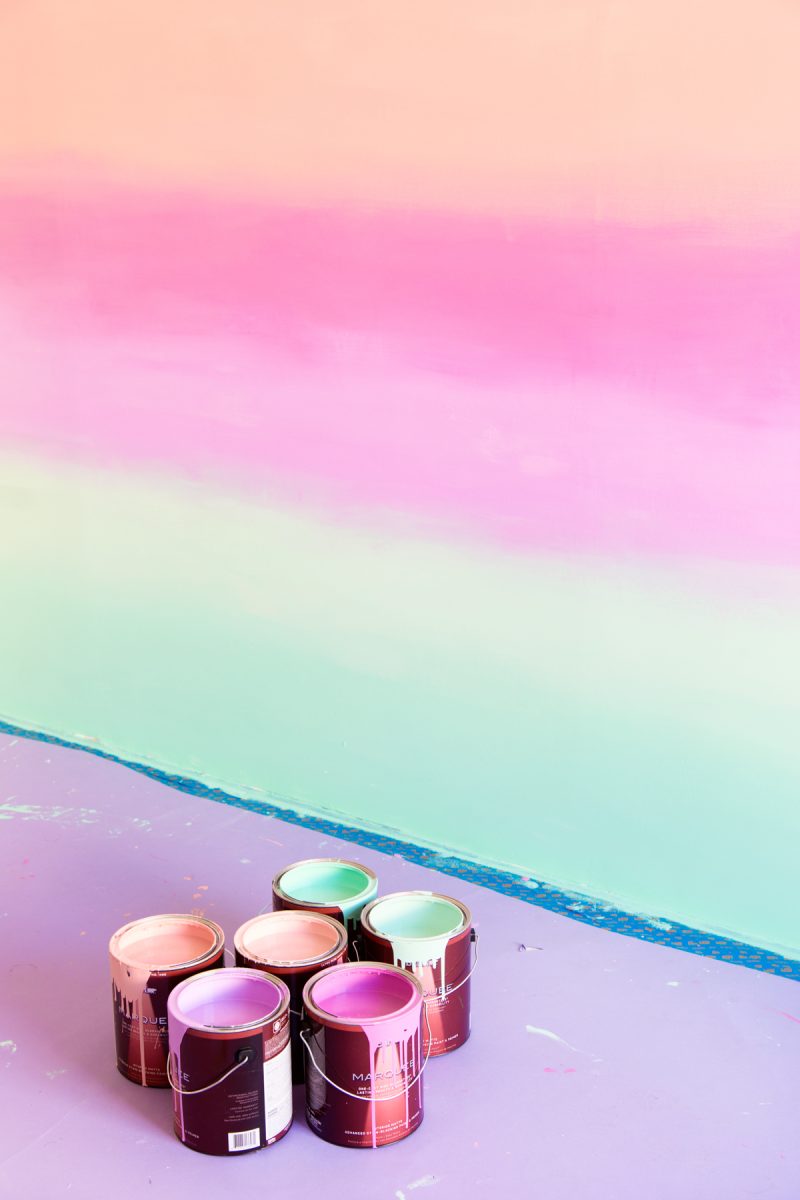 DIY Colorful Ombre Wall
Total Time: Dependent on Size of Wall!
Supplies
BEHR Marquee® Interior Paint in 3-6 Colors (We used Noble Blush, Coral Fountain, Joie De Vivre, Purple Gladiola, Free Spirit and Pageant Green, in that order!)
Measuring Tape
Painter's Tape
Paint Roller (You'll either need six roller covers or to wash them in-between!)
Paint Trays
At Least 3 Large Paint Brushes
A Buddy! (This project is best done with two people)
Directions
1. Decide how many colors you want to use. Then figure out how tall your wall is and divide the height by the number of colors you're using. That will tell you how tall each section needs to be.
2. Once you know how tall each section needs to be, divide up your wall. You can start by making a few small marks with a pencil or just go right ahead with the painter's tape. NOTE: You don't actually want to paint right to the painter's tape (you don't want to because it will create a hard line) so you can either use full strips across the wall (like we did) or just a few pieces across the lines where you want each color to stop. If I were to do it again, I would probably just place a few places along each dividing line to save some tape!
3. Now that your wall is taped, it's time to paint! Start painting the sections in each of their respective colors. Remember, the tape is just there to help you see where each color section should start and end. You do not (and should not) paint right to the tape like you normally would! You can see the white gaps in our photo above.
4. Peel off the strips of painters tape.
5. Now it's time to blend! This is the part that you really benefit from having a painting buddy with you. You're going to work in small sections at a time. With one paint brush, paint a few strokes of one color, covering about half of the white "gap" that you've left between the two colors. Right away, use another paint brush to brush the other color right above that, so they meet (or almost meet) in the middle.
6. Immediately use a third brush to blend the two wet colors together, making long strokes back and forth over them. More is more here, continue making stroke after stroke to thoroughly blend the two colors together. You can add more paint if a certain part isn't blending well, just work quickly! If you want the colors to have a more gradual fade, widen your blending area a bit. Easy as that!
7. Continue working your way across the color divide until you've completely blended it. Then, move on to the next two colors and repeat the same steps, and so on. I recommend stepping back every so often to look at the blended colors from afar and to ensure you are happy with how they are blending. If you need to touch up a spot, go back in with more paint of each color and blend again. This is the kind of project where there's room for error, so it's easy to do touch it up whenever you need to! HOWEVER! Keep in mind that paint looks different when it's wet than when it is dry, so if you notice it has a "splotchy" look, wait until it has dried more before making more changes to the paint.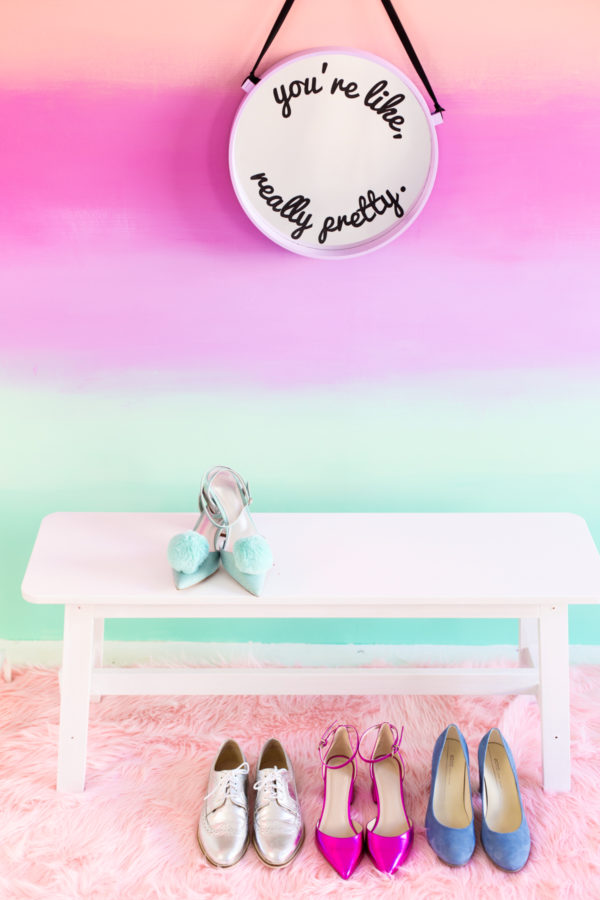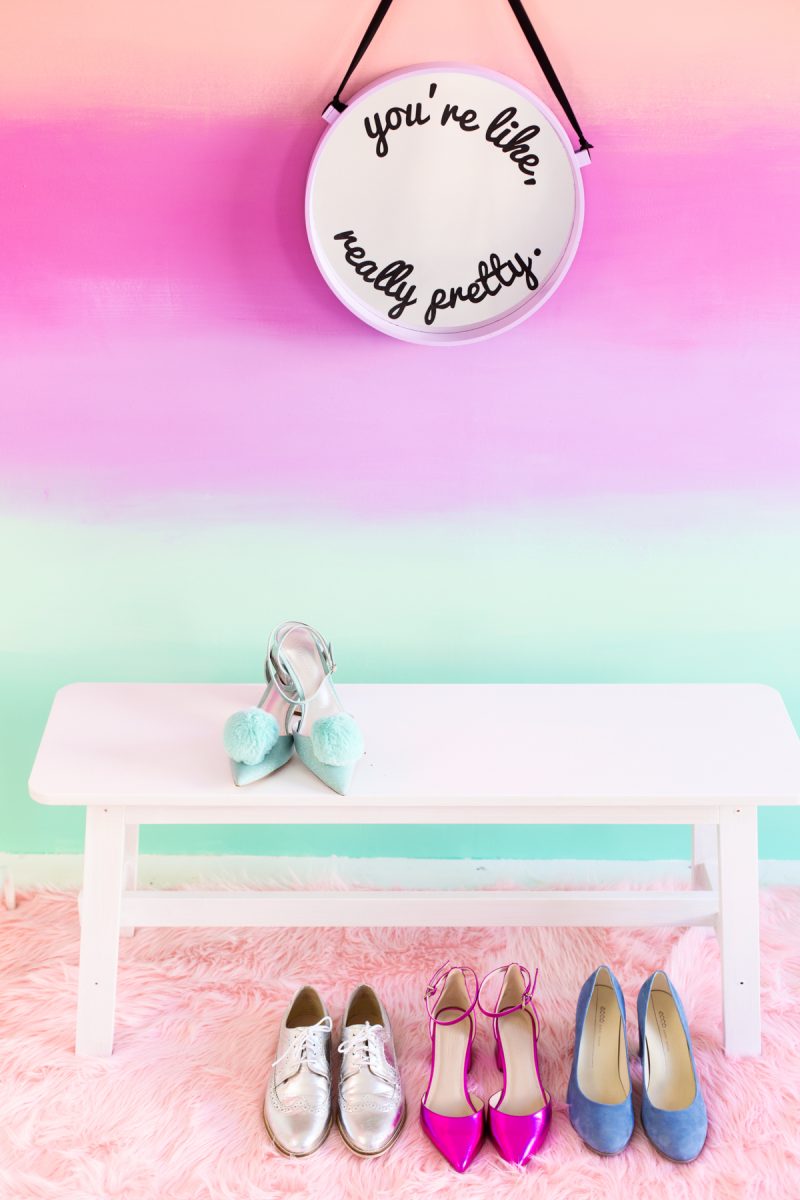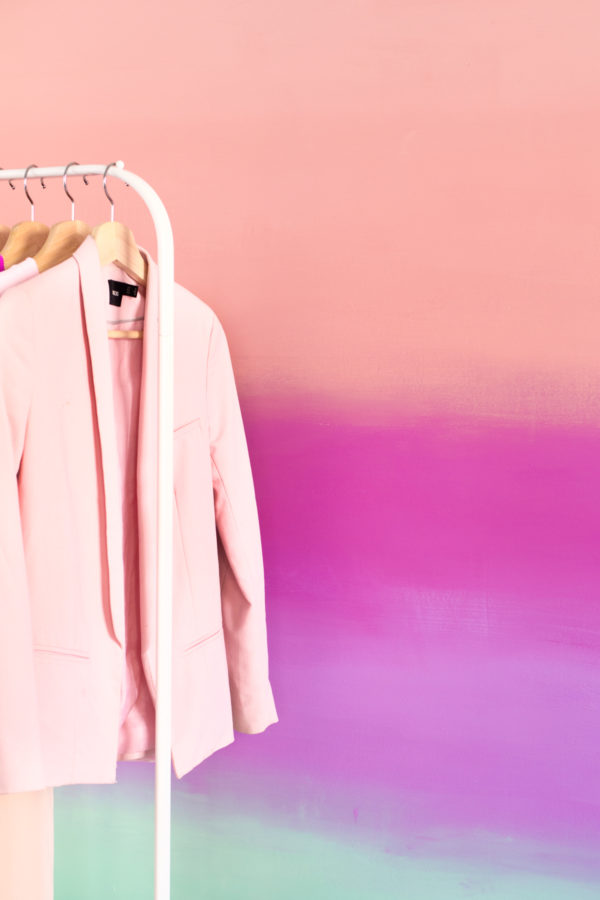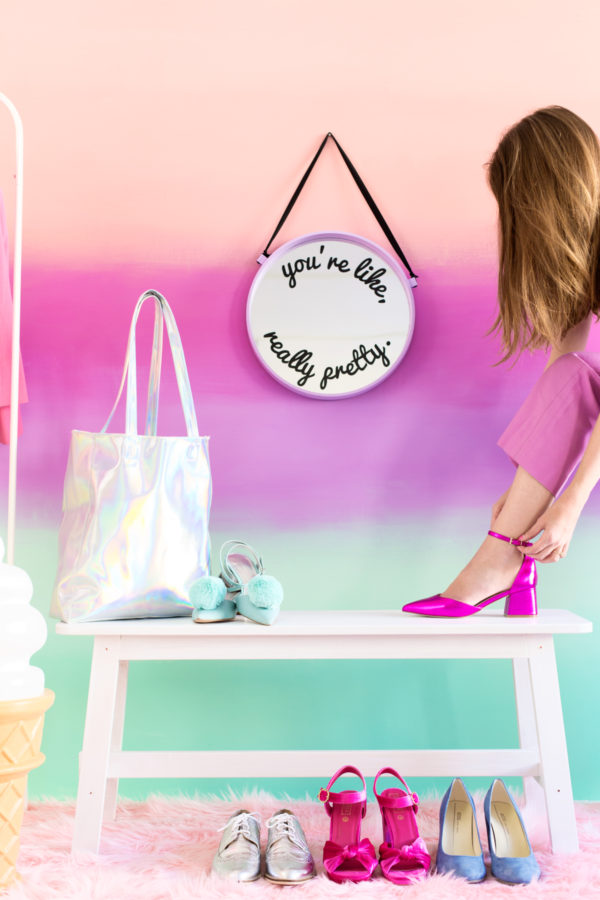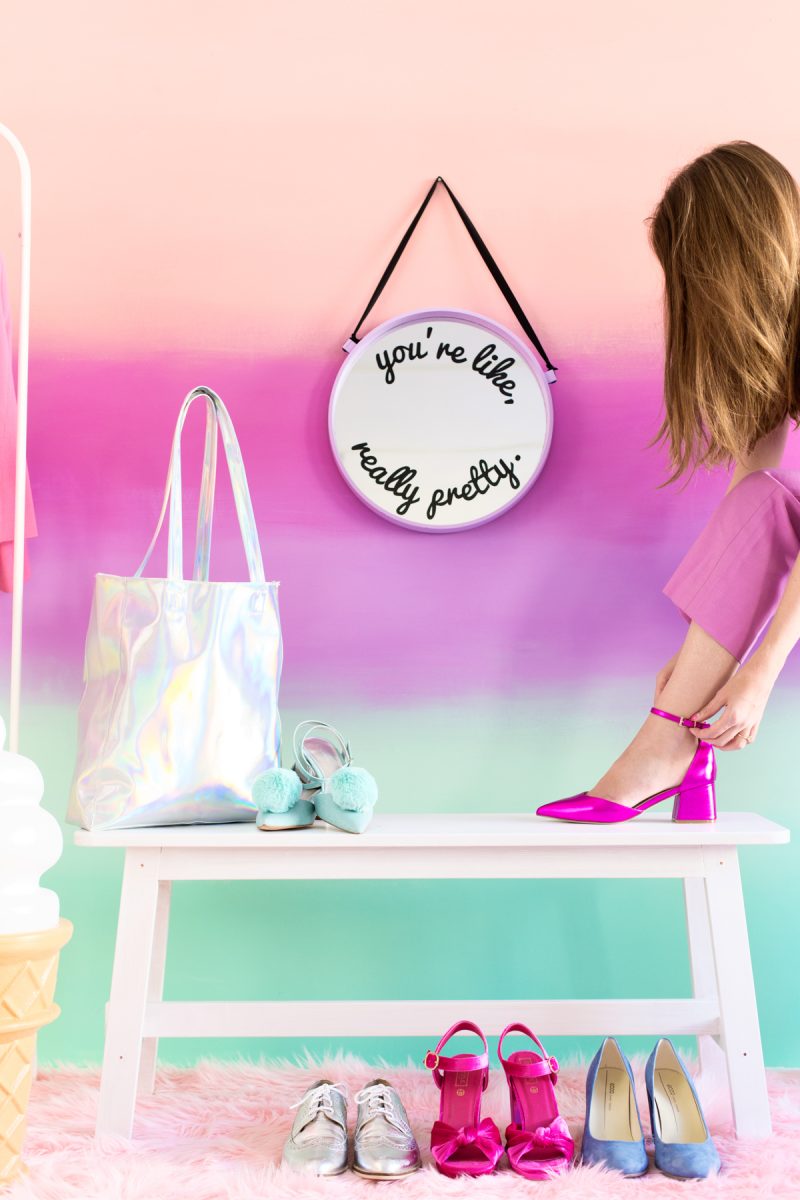 Now, imagine adding in a few more colors and making it a full ombré rainbow! I mean, how could you even LIVE!? Would you ever try a paint technique like this? Where would you use it!?