Happy Earth Day, everyone! Last year I did a little party supply upcycling in honor of this special day, and today I'm doing a mini version… taking party hats and cake toppers and turning them into treat cones! Snag those leftover unworn party hats line 'em with an extra napkin or piece of wax paper and send home some treats with your guests (or display those sweets in a fun way right at the party!). Bonus points if you upcycle your cake or cupcake toppers to add a little pizazz! I chose donuts and cookies, naturally.. but what would you put in 'em!?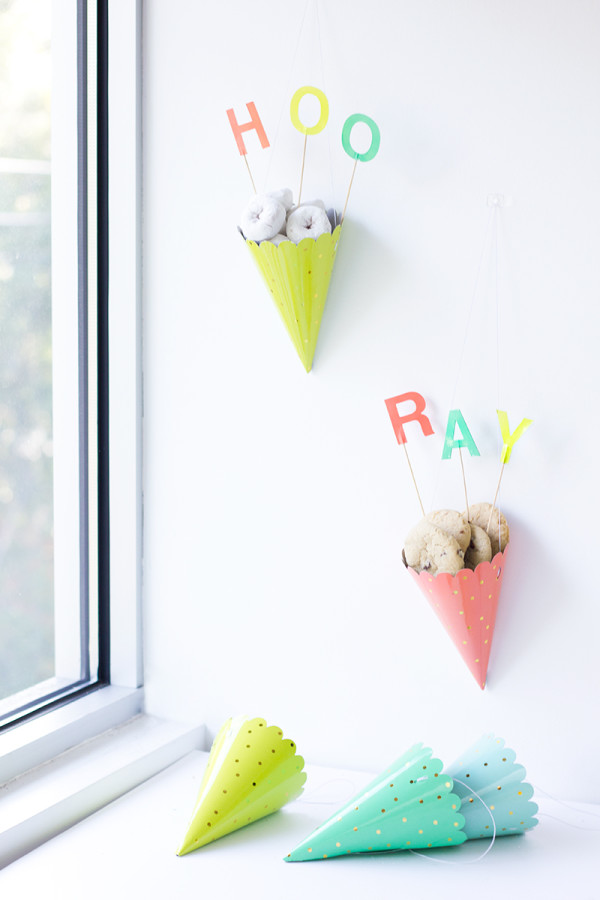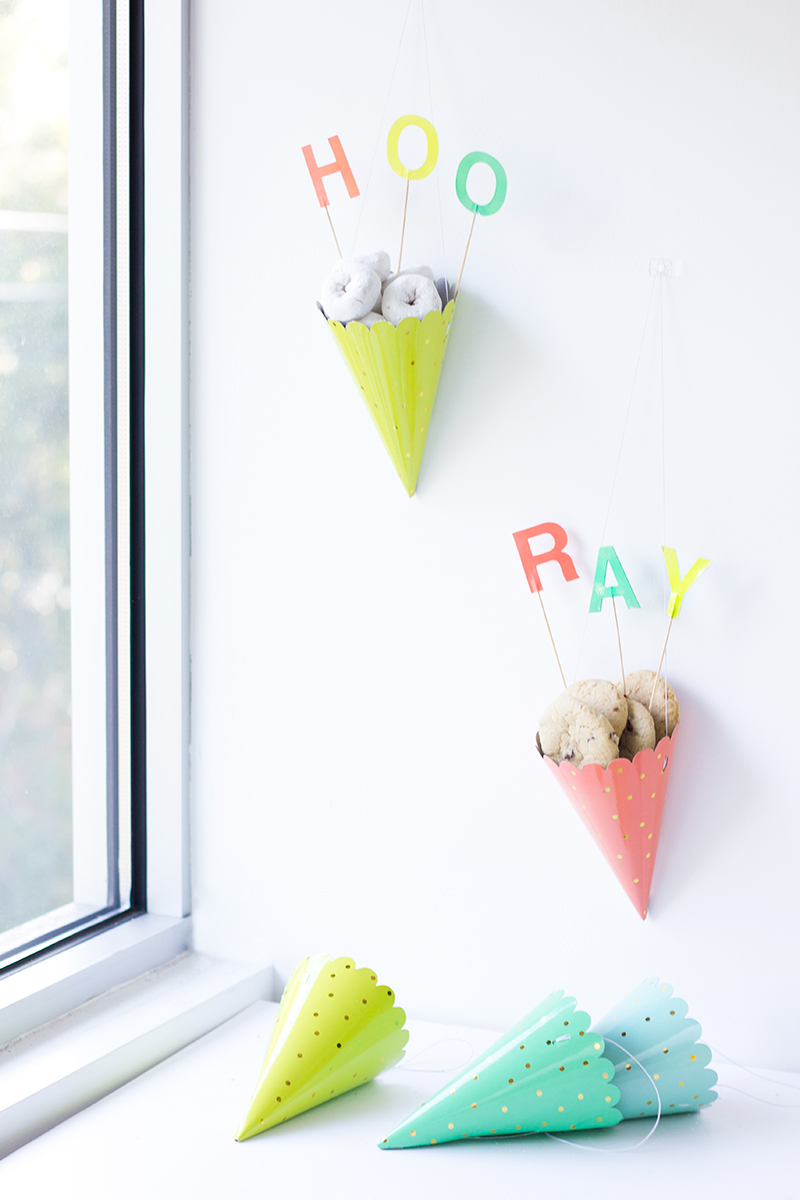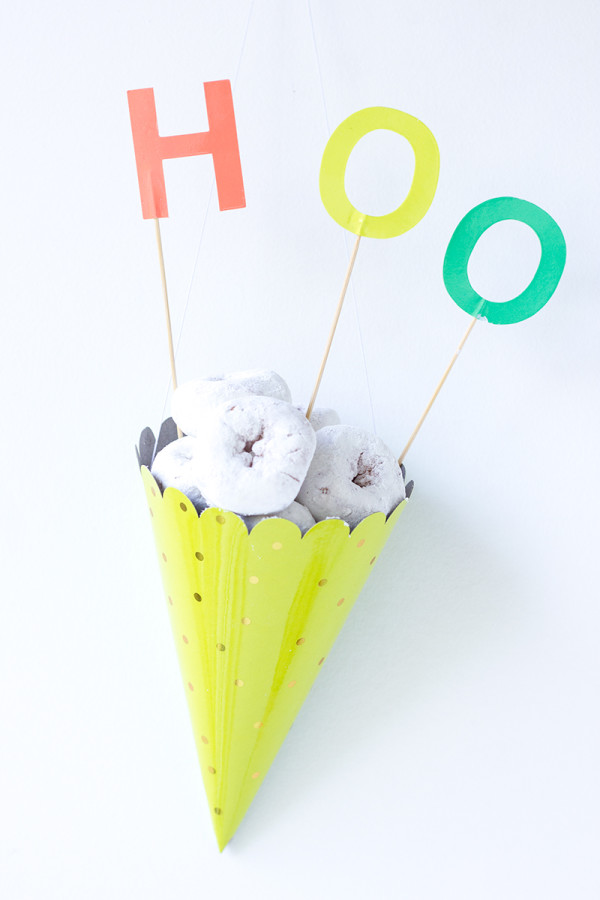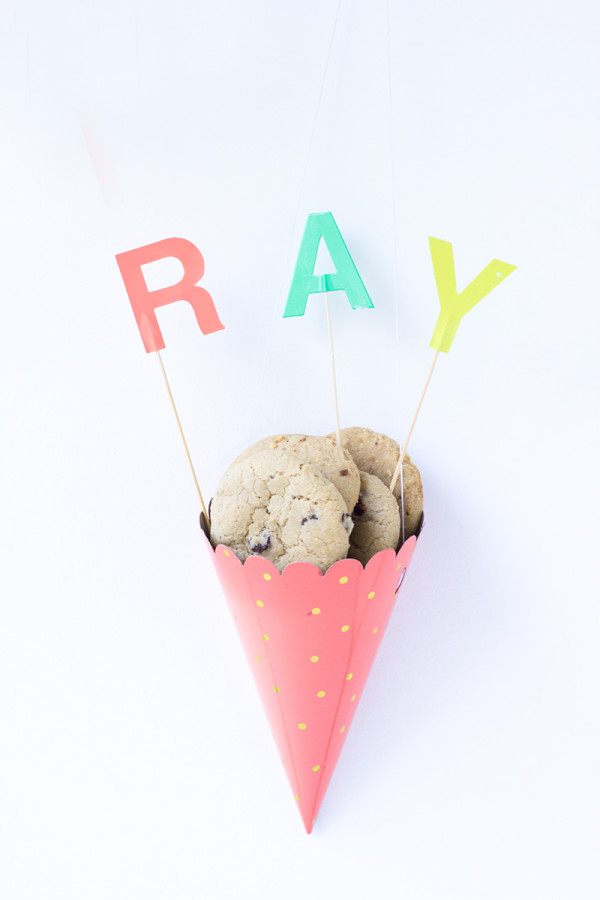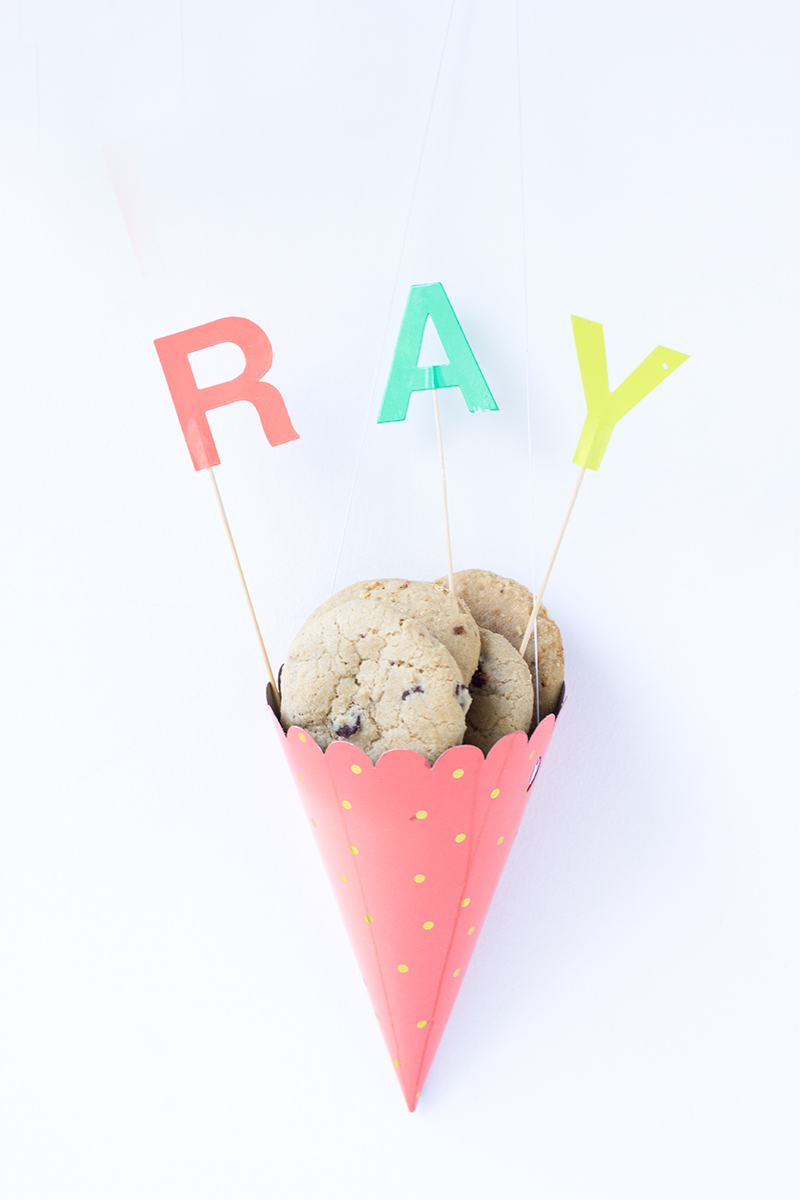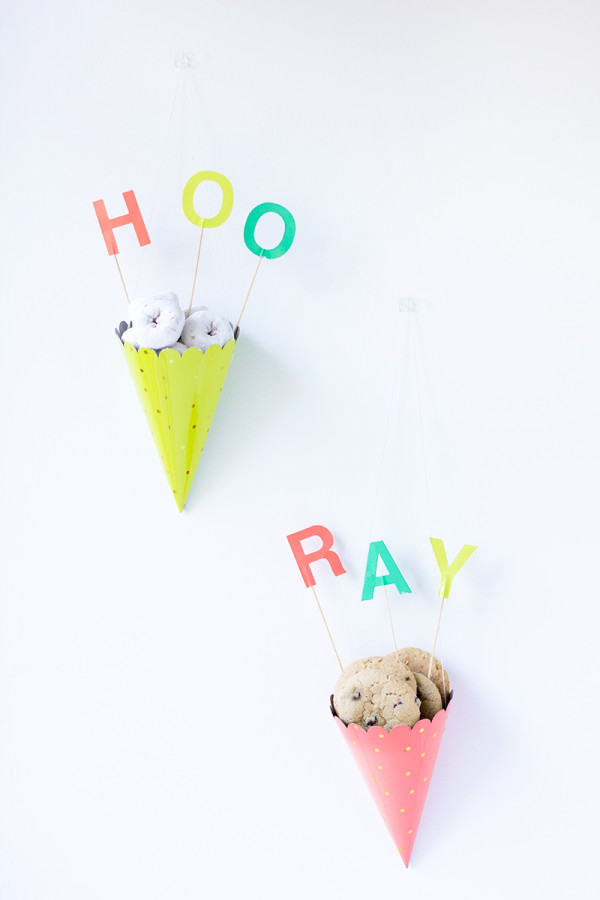 Party Hats + HOORAY Toppers by Oh Joy for Target, All Photos by Studio DIY
If there's one thing I've learned in this business, there's always more than one use for every party supply. So get creative before you toss 'em in the trash!