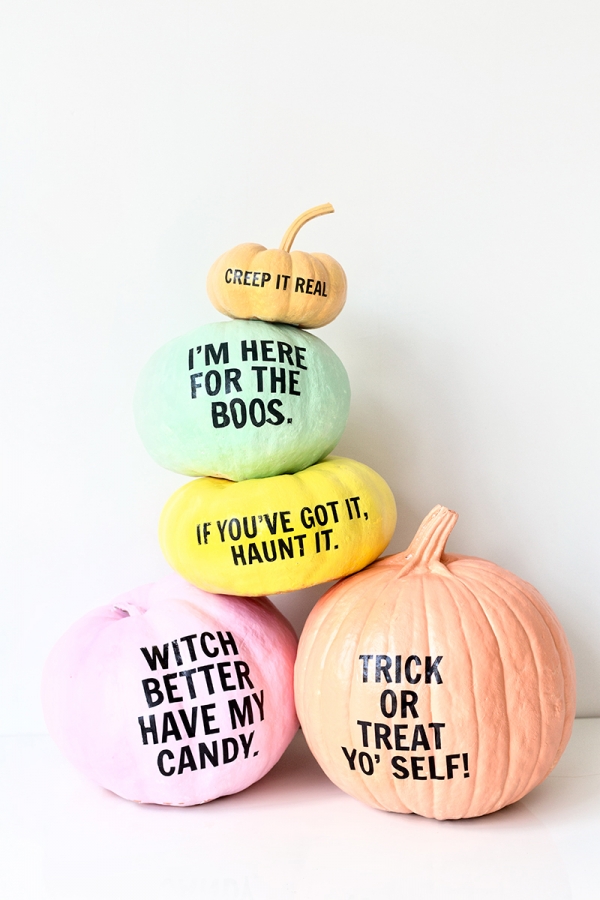 The fact that the word pumpkin has a practically BUILT IN pun in it occurred to me this year and we just HAD to make some DIY pun-kins. PUNKINS! Oh man, it's like all my dreams came true. We mustered up our best Halloween puns and slapped 'em on a pumpkin using… tattoo paper! SO easy for those of us (hand raised!) who have less than stellar handwriting. Let's make some!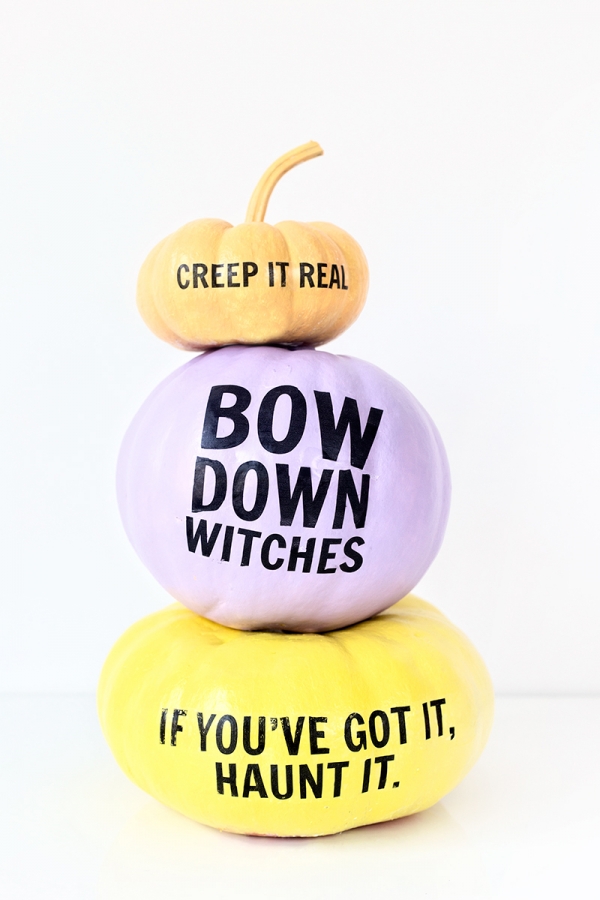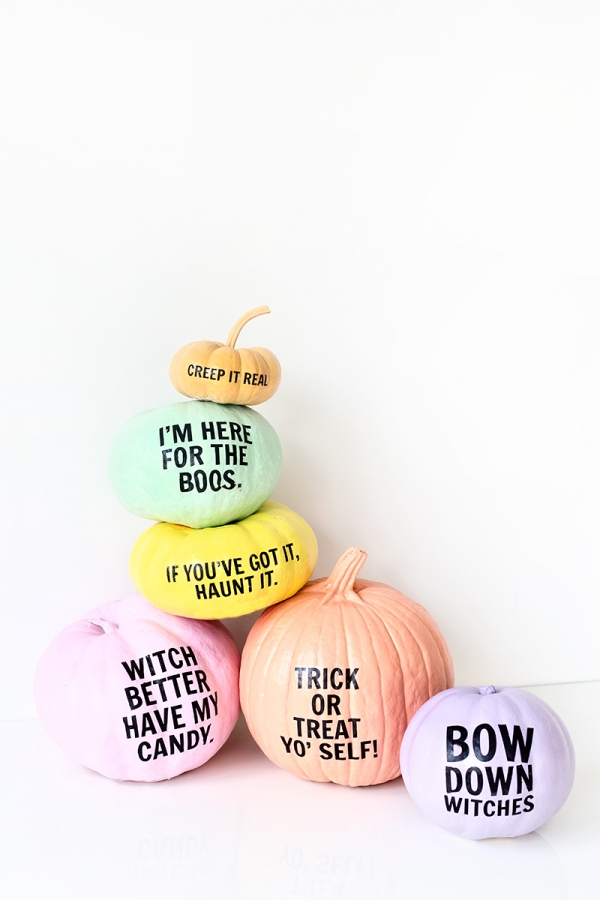 Pun Printables (Click HERE to download!)
Pumpkins
Craft Paint
Tattoo Paper
Damp Towel or Paper Towel
psst… For those of you with great handwriting, you could just write the phrases on with a paint marker!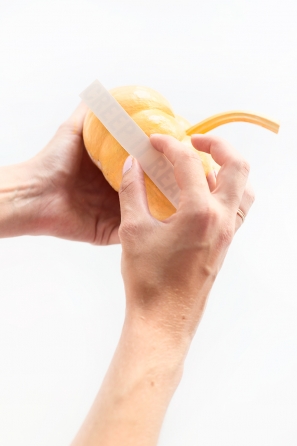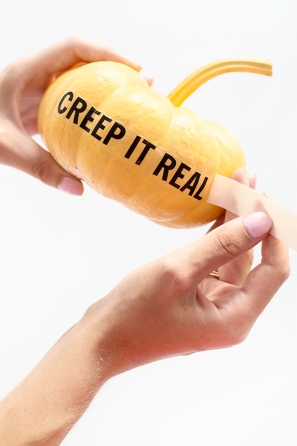 1. Paint your pumpkins whatever color you'd like! I recommend doing a white "primer" layer first and then adding the color.
2. Download and print the puns (which are mirrored on purpose!) onto tattoo paper according to package instructions (all tattoo paper is different).
3. You'll follow all the same directions to apply the tattoo to the pumpkin, just as if you were applying it to your skin! For ours, once the ink dried, we had to press the clear adhesive sheet on top of the printable and then I cut each pun out separetly.
4. Have a wet rag/paper towel ready but DO NOT get the tattoo wet until it's on the pumpkin. Peel the clear sheet off, leaving the adhesive behind and place the tattoo where desired and rub with the wet cloth for 10-15 seconds. Carefully peel the paper off, leaving your tattoo behind! For the larger puns or if you're pumpkin is super round, you can work in sections or cut the words of the tattoo apart and do one at a time.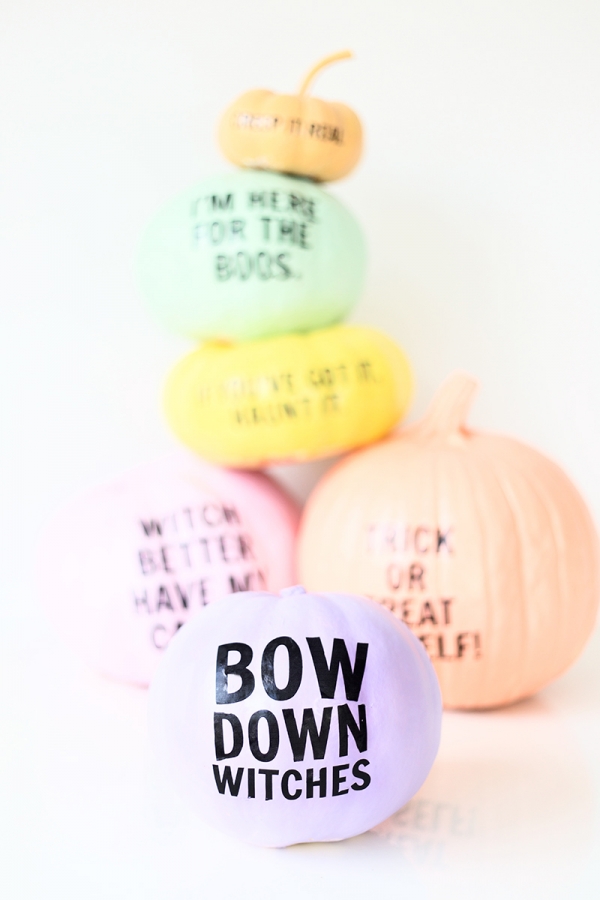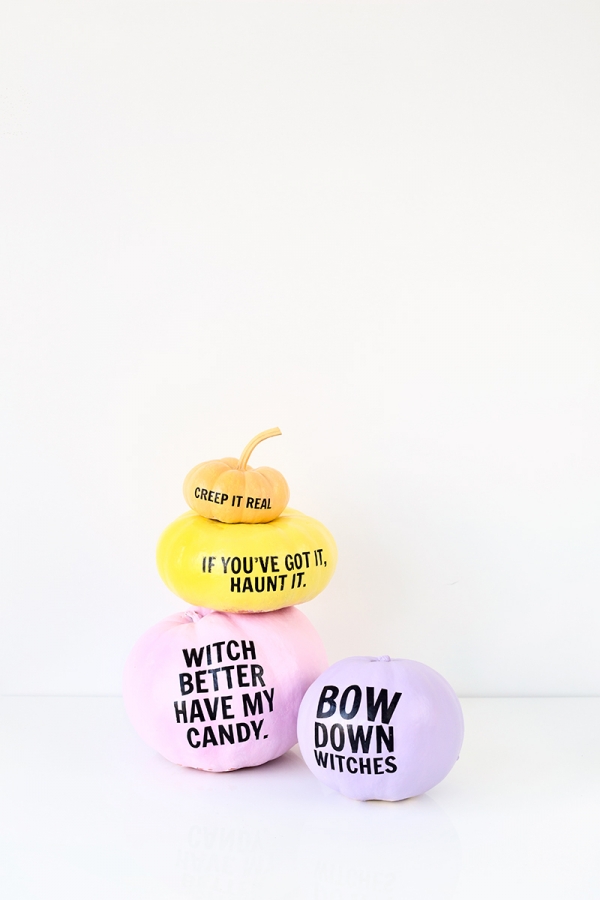 Photos by Jeff Mindell
We also found a whole bunch of hilarious pun shirts to go with our pumpkins, so if you're into that matching thing (and how could you NOT be)…

Have a fave Halloween pun? LET'S HEAR IT!
p.s. Donut pumpkins!