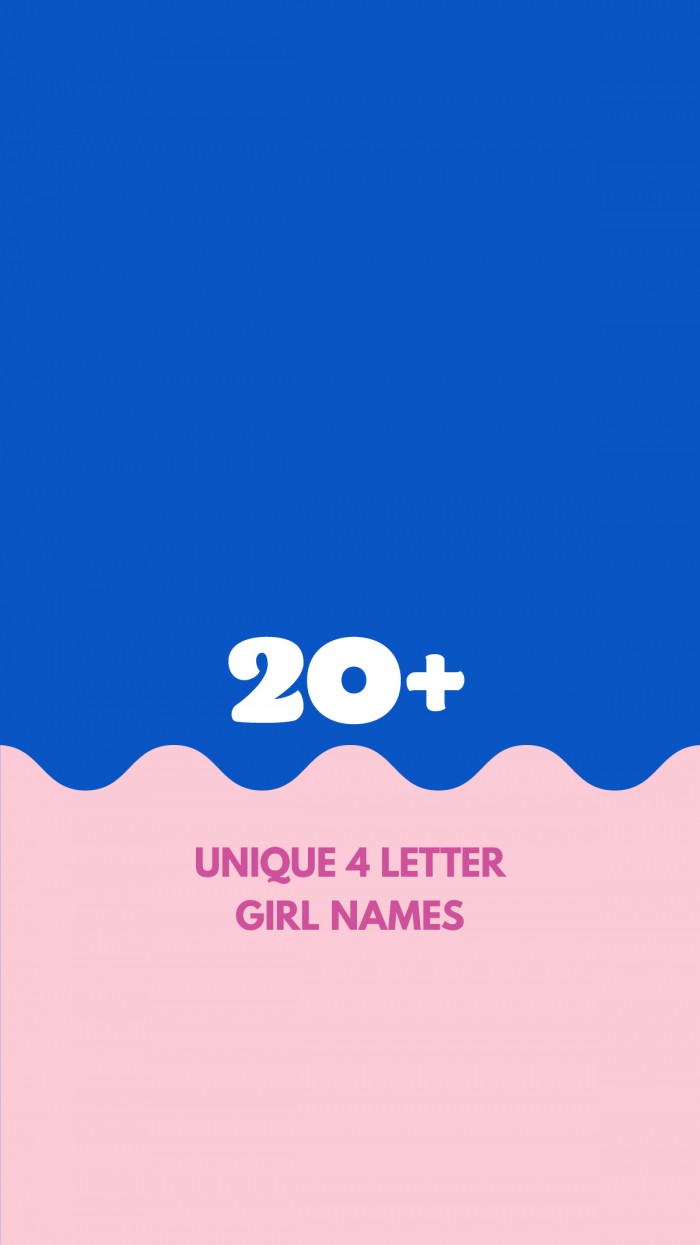 A popular baby name topic is always short baby names. Easy to learn and spell, and great paired with a long middle or last name. Today I'm sharing an even more specific list of unique 4 letter girl names and 5 letter names, as well. While there are many common names that fit these categories, I went for more uncommon names that still felt simple and sweet like their more mainstream counterparts.
My favorite short names coming right up but first…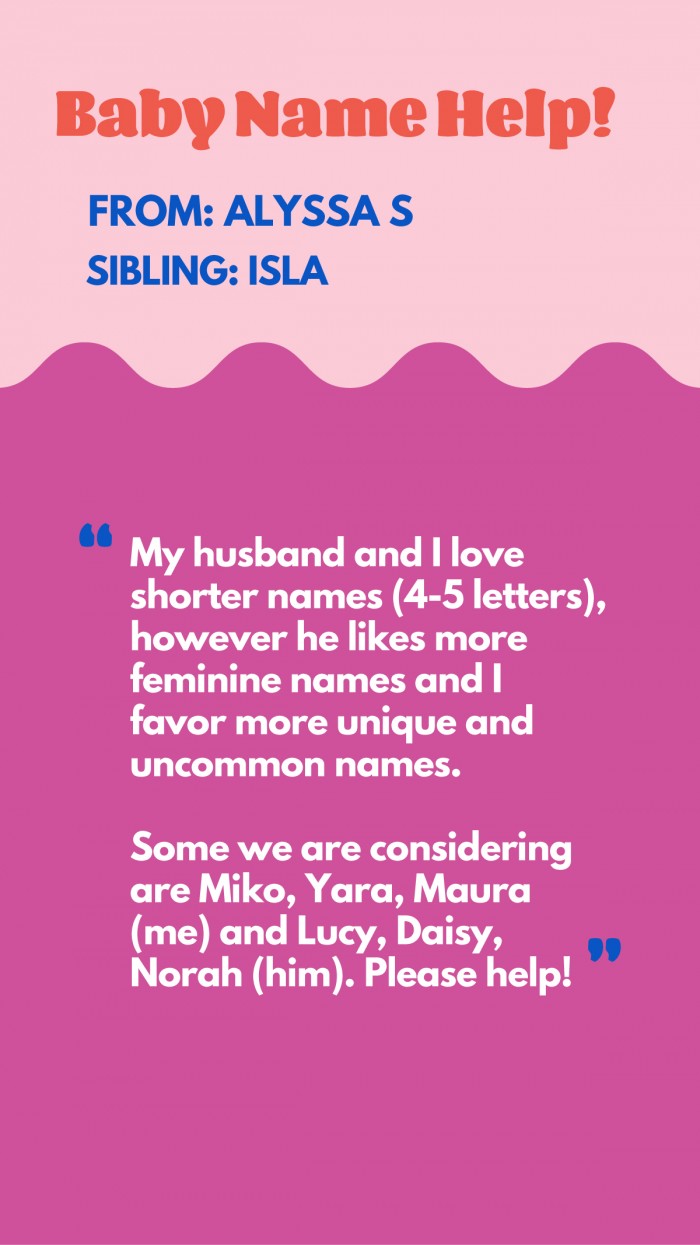 Alyssa has one child named Isla and is expecting a girl this winter! Here's what she's looking for in a name for Isla's little sister:
"My husband and I love shorter names (4-5 letters), however he likes more feminine names and I favor more unique and uncommon names. Some we are considering are Miko, Yara, Maura (me) and Lucy, Daisy, Norah (him). Please help!"
Beautiful and Unique 4 Letter Girl Names
Short names make up a lot of the top names in the country, like Mia, Ava and Emma. The 4 letter girl names are less common, many not even making an appearance in the top 1,000!
Many of these 4 letter names end in A and Y sounds which feel short and sweet but still unique.
Alba
Alma
Brea
Cora
Edie
Emry
Esme
Etta
Faye
Ines
Ivey
Leni
Lula
Macy
Mila
Naya
Nori
Rhea
Riva
Roma
Romy
Ruby
Vera
Viva
I like that many of these names are slight variations on popular short and sweet girl names. Like Etta or Esme instead of Emma, Lula instead of Luca or Lucy and Nori or Naya instead of Norah. They give off the same feeling, but are less likely to be heard on the playground!
Great 5 Letter Baby Girl Names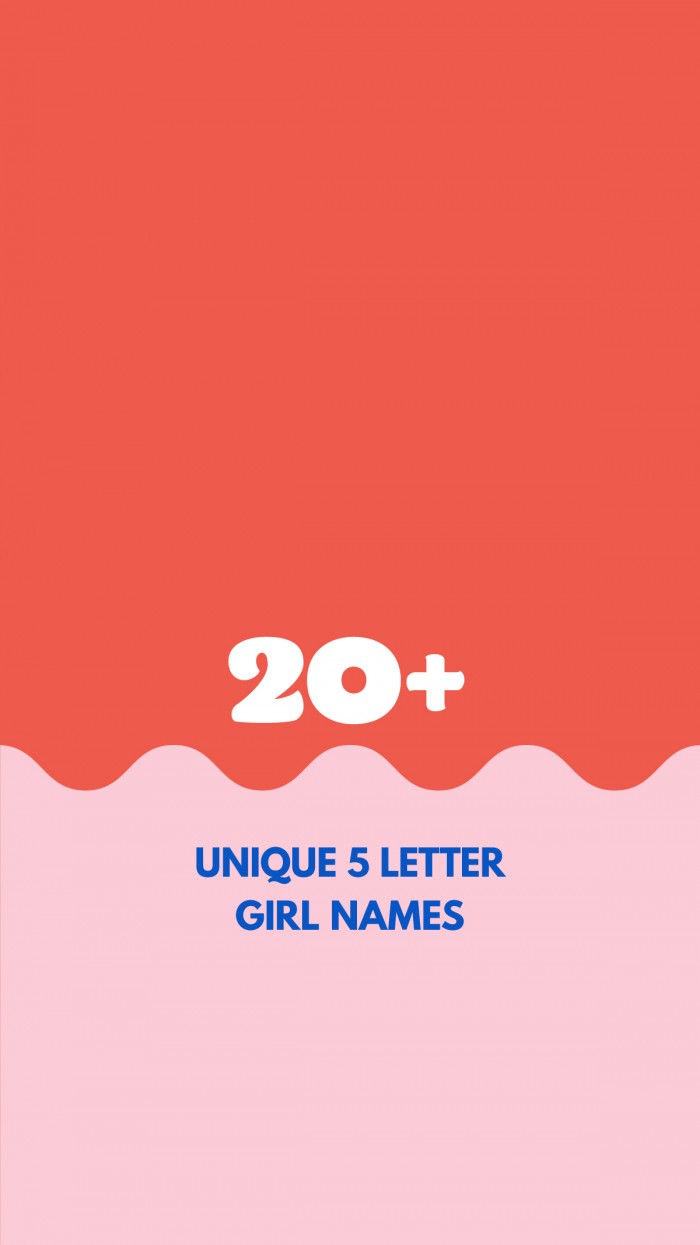 Still falling squarely in the short name category would be 5 letter names! Names like Willa are already rising stars, but others we've come across are great new takes on classics. Think Livia instead of top-charting Olivia or Della in place of Ella.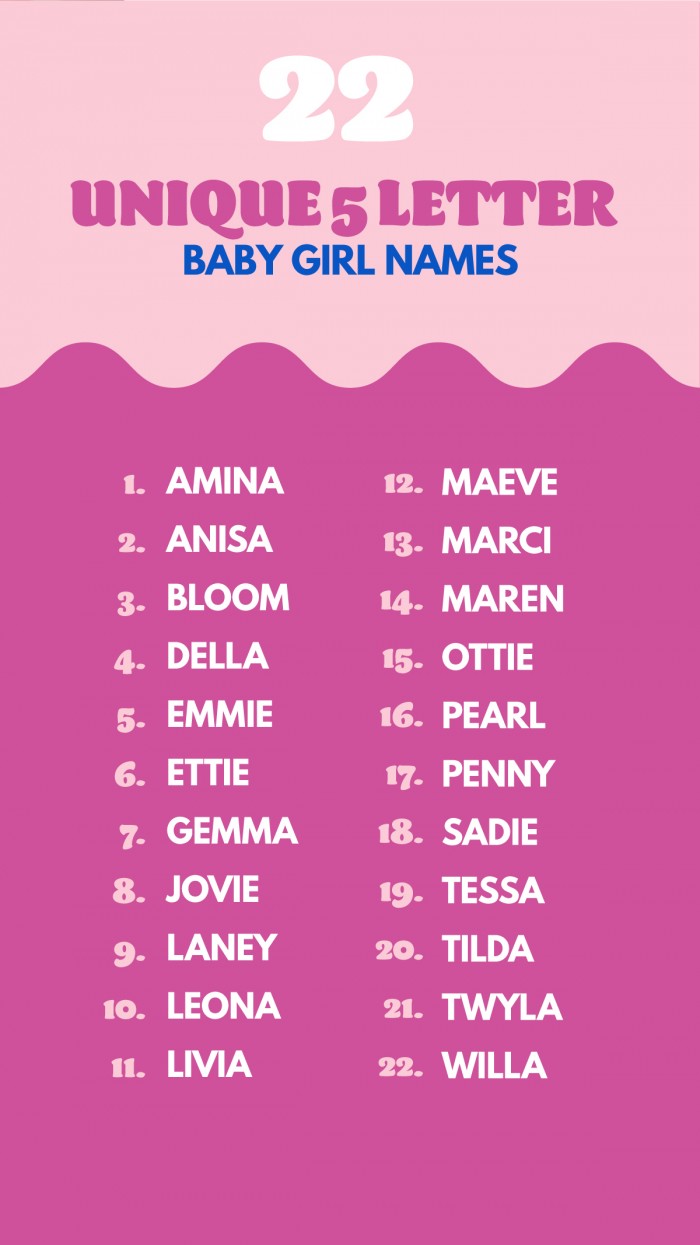 Here are a few favorite 5 letter girl names:
Amina
Anisa
Bloom
Della
Emmie
Ettie
Gemma
Jovie
Laney
Leona
Livia
Maeve
Marci
Maren
Ottie
Pearl
Penny
Sadie
Tessa
Tilda
Twyla
Willa
Many of these names could be great nicknames for longer names too, if you want to go in a different direction:
Matilda (Tilda)
Adella (Della)
Ottilie (Ottie)
Esmerelda (Emmie or Esme)
What are your favorite 4 letter girl names and 5 letter girl names?
Do you have any 4 letter baby girl names you love? What about 5 letter names? Leave them below!
More Baby Name Ideas
Congratulations, Alyssa! We hope you find a name you love!
If you're expecting or adopting and would like to apply to be a part of the series, click here to fill out this form about your situation and name preferences!!