Well hello Monday! I hope you all had a wonderful weekend. My niece's party was a total blast on Friday (You can see some sneak peeks here!) and I cannot wait to share more about it in the coming weeks. With a busy weekend to follow it I'm still getting caught up on work that got pushed aside in honor of this very special eight year old so forgive me while I take an extra day to get my crafty world in order! And if you just can't live without a dose of DIY, pop on over to The Sweetest Occasion where my latest post is up. In case you're like me and everyone seems to be moving (or having a baby. Or both), these punchy treat boxes make the perfect, homey gift for new neighbors, and new mommas too!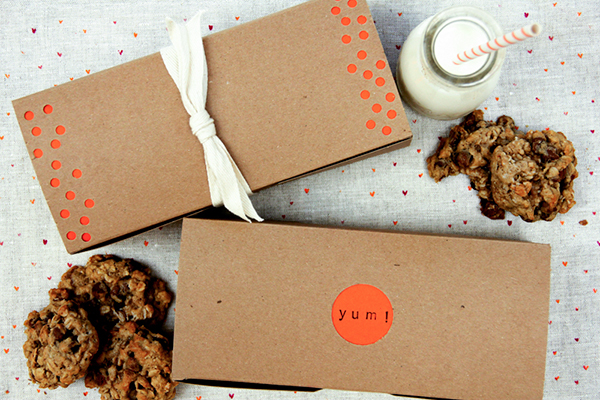 Photo by Studio DIY for The Sweetest Occasion
See you tomorrow with a super fun DIY that kicked off my birthday surprise giveaways!