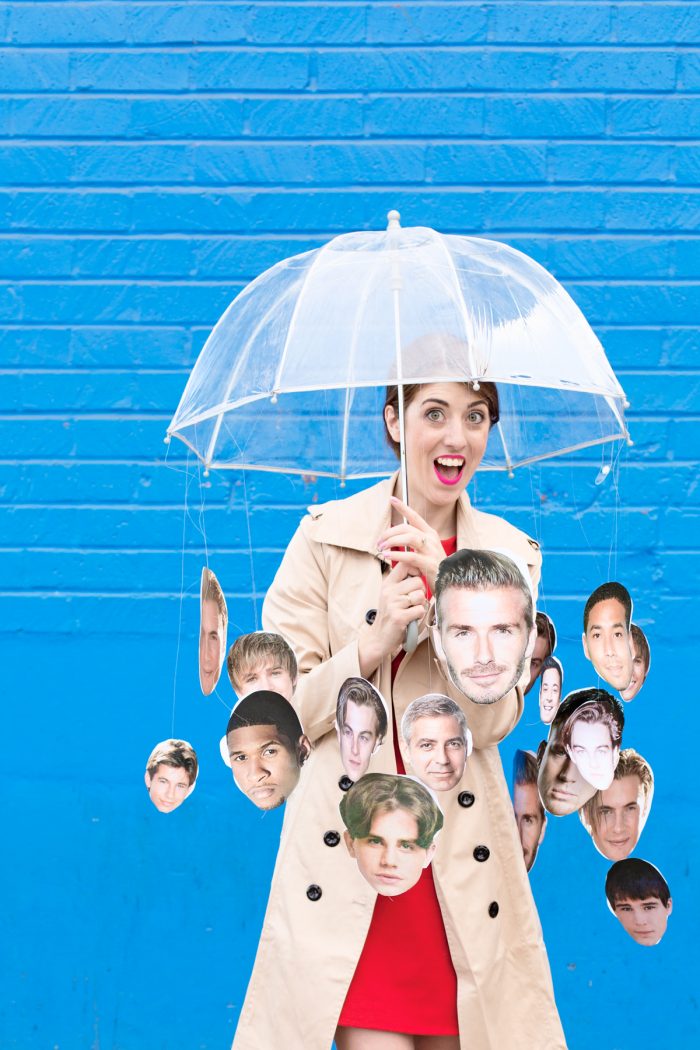 HALLELUJAH! It's raining men. If you wanted an excuse to be surrounded by your favorite heartthrobs on Halloween, allow me to assist you. We made a raining men DIY costume!!!!
Inspired that forever favorite song, it's pretty simple to put together and you may already have most of the things you need!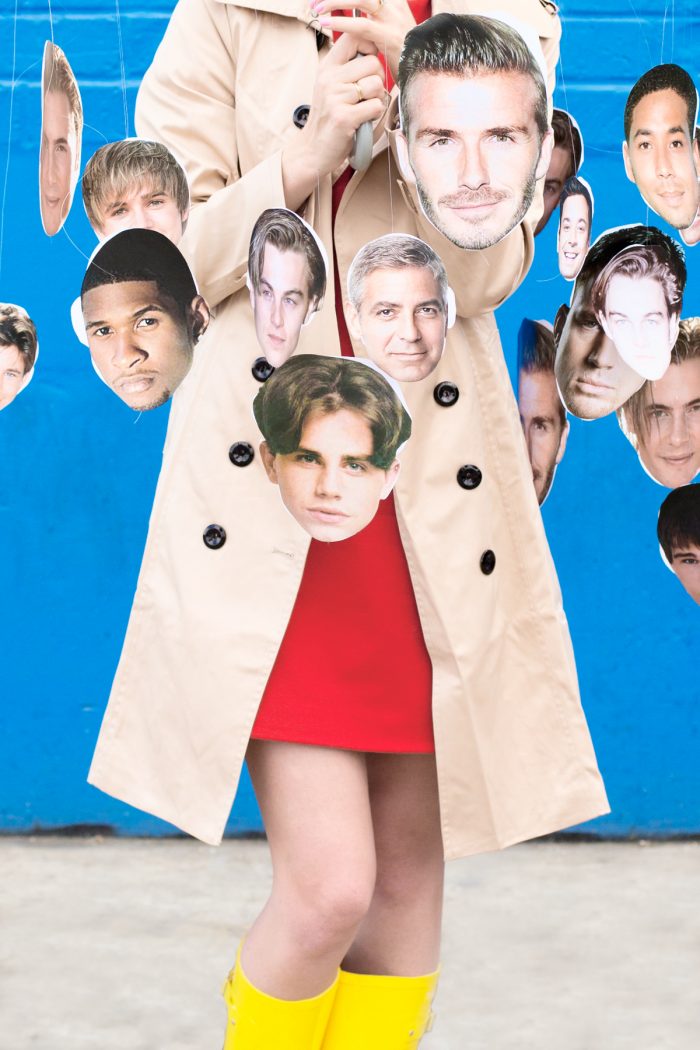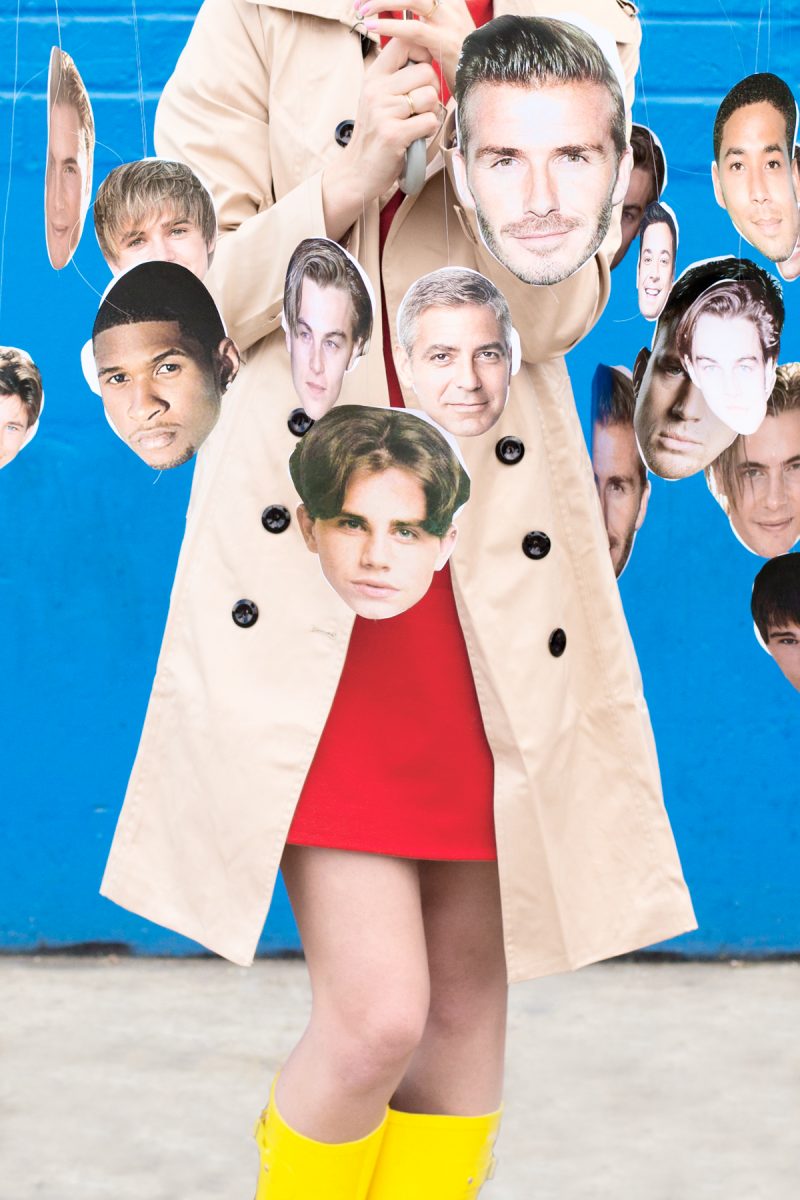 Supplies Needed
Print Outs of Heartthrobs (You'll need two of each, one printed as-is and one printed on a "mirror" setting on your printer so that it is flipped. This way they will match up when glued together!)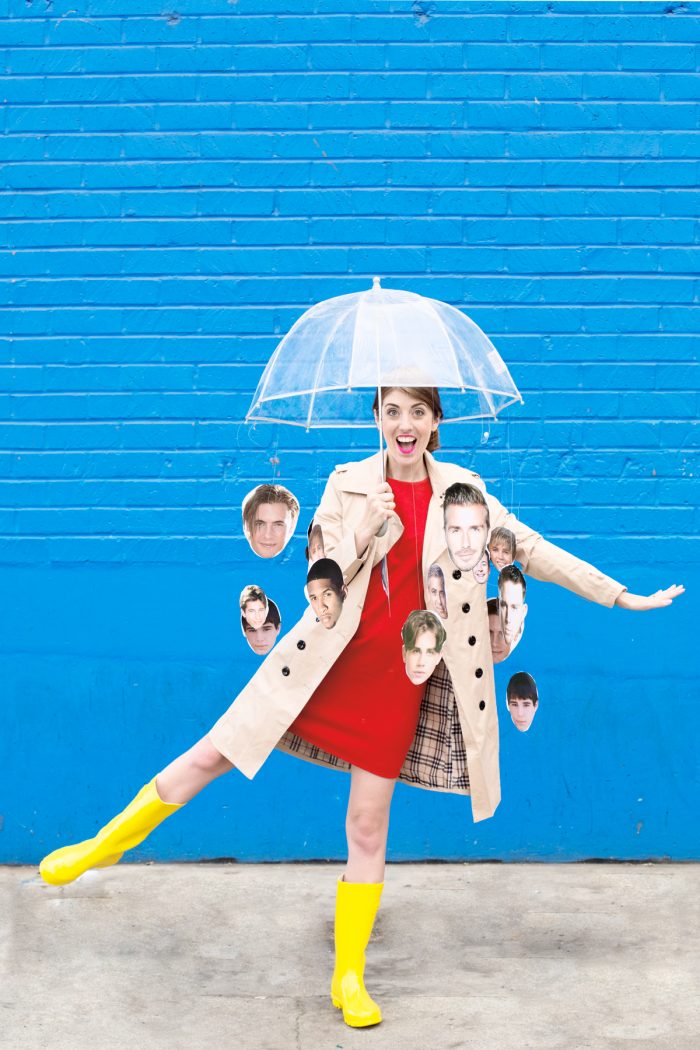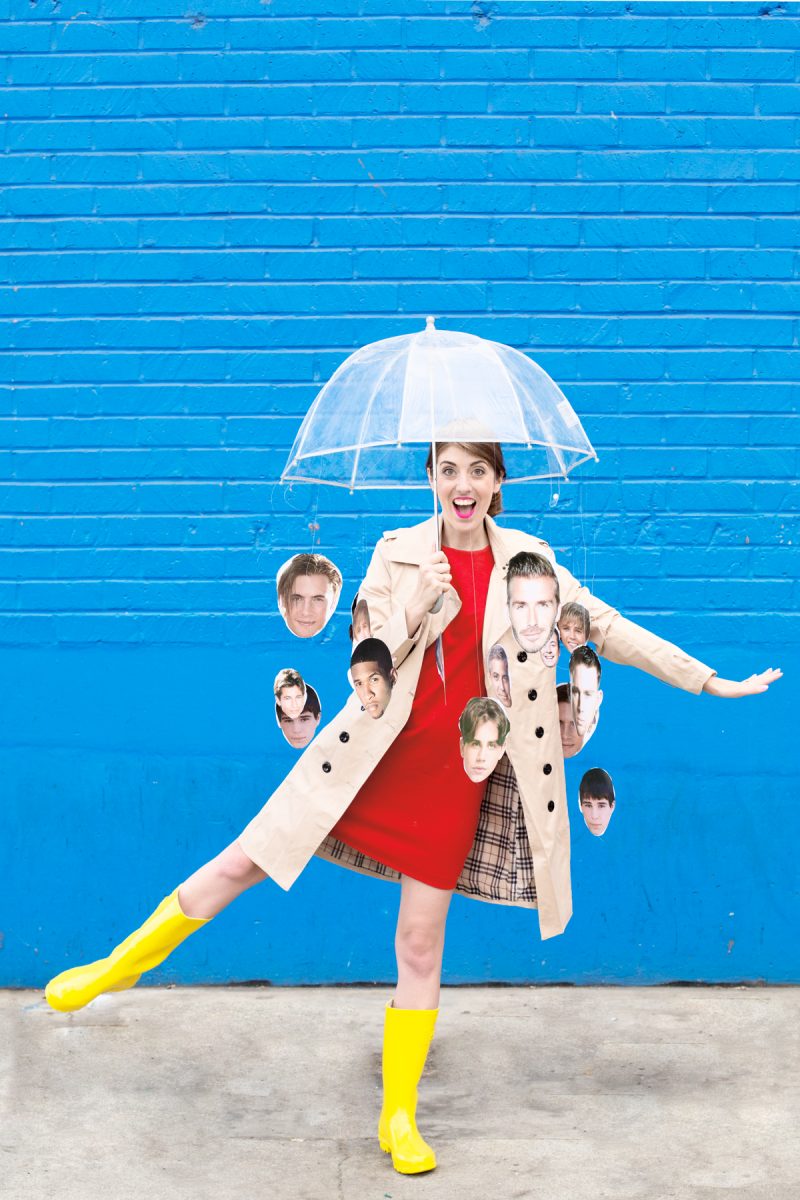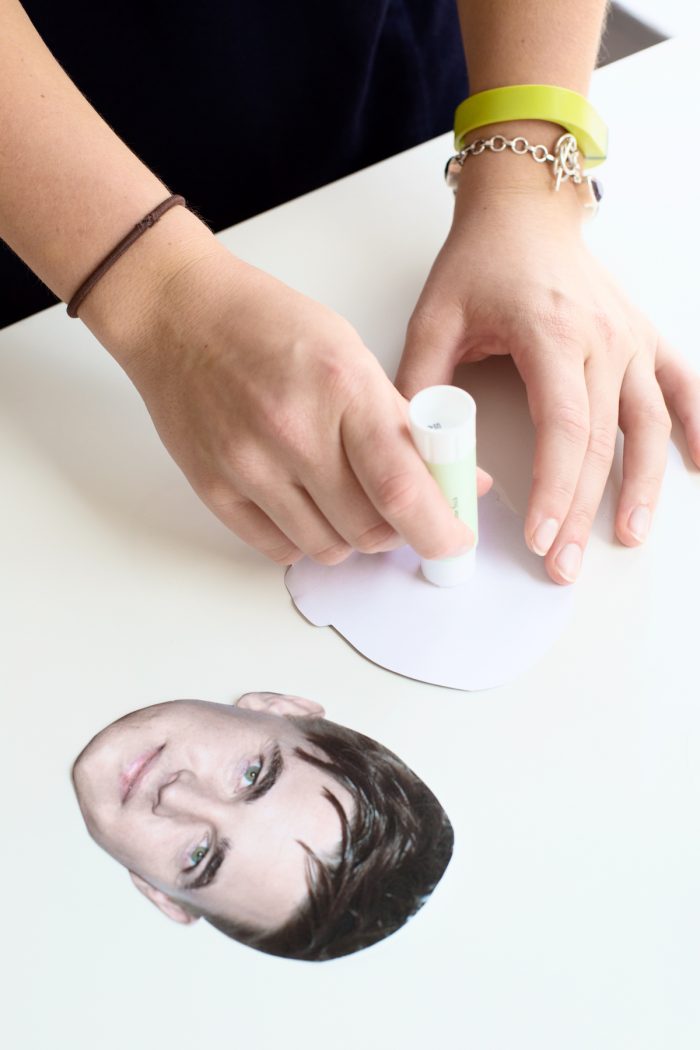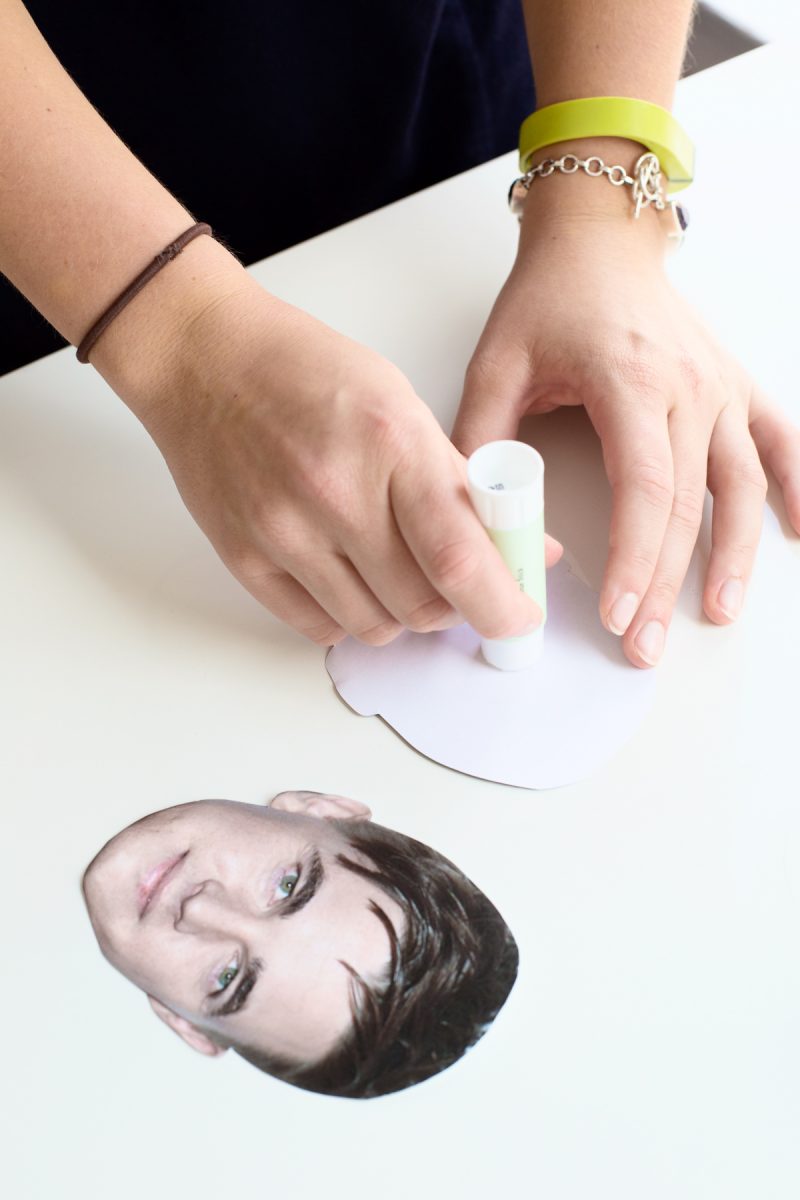 How To Make An "It's Raining Men" Inspired Costume
Cut out the heads of the all the heartthrobs.
Cover the back of one with a glue stick and lay a length of fishing line on top. Place another heartthrob on top of that, sandwiching the fishing line in-between. We made our fishing line all different lengths, though with the wind they all got quite tangled. If you will be outdoors a lot in your costume, I'd recommend making the strings shorter and even attaching some directly to the edge of the umbrella.
Use a needle to stitch each length of fishing line to the umbrella. Trim the excess fishing line.
Wear a dress, trench coat and rain boots and you're good to go!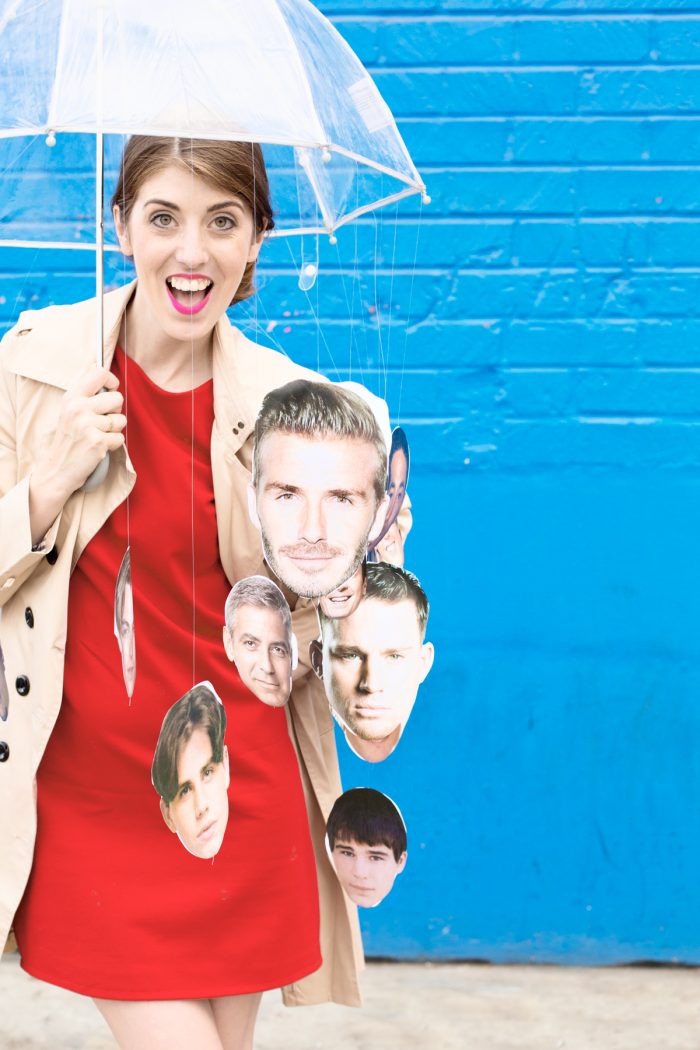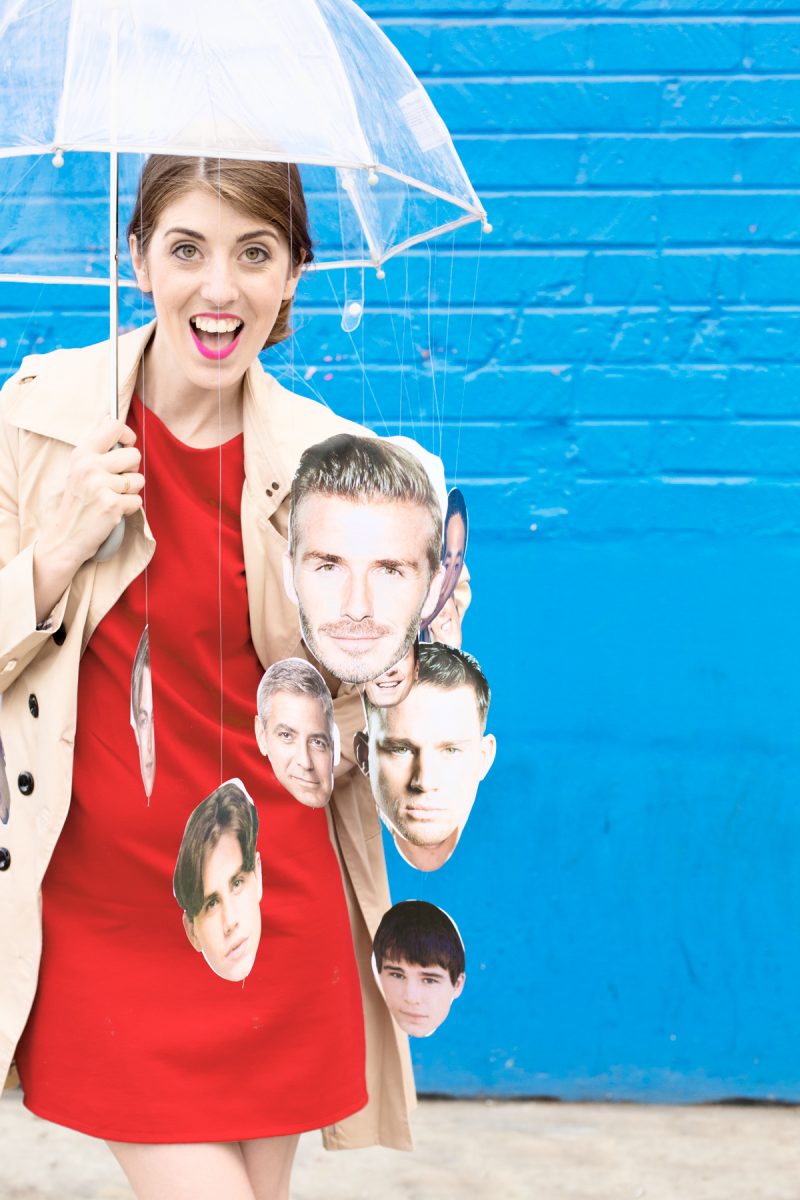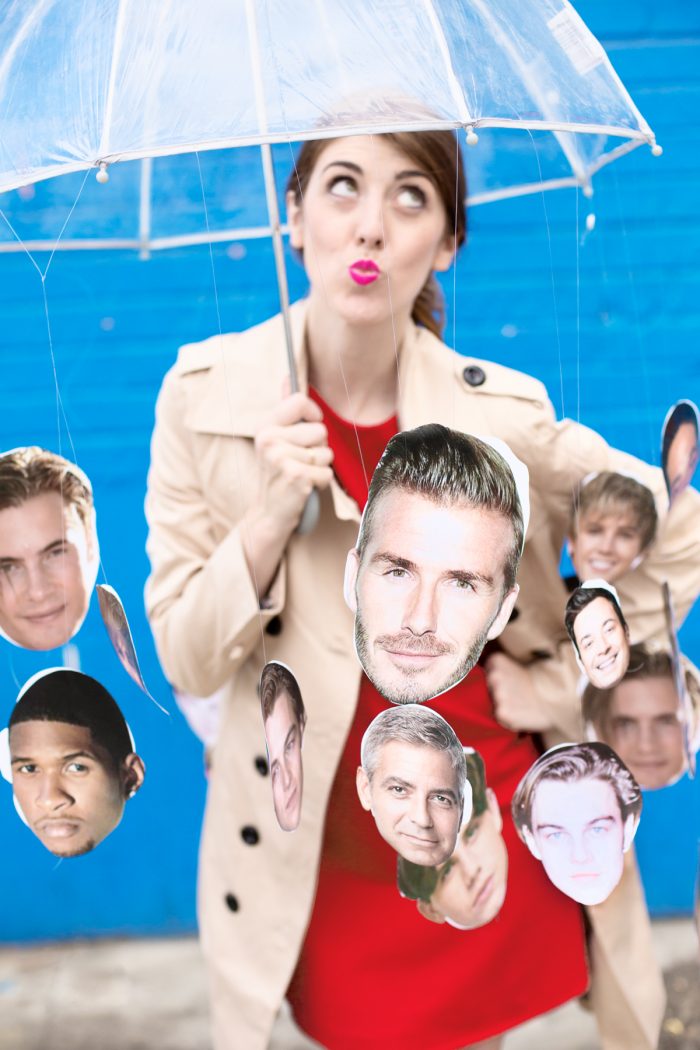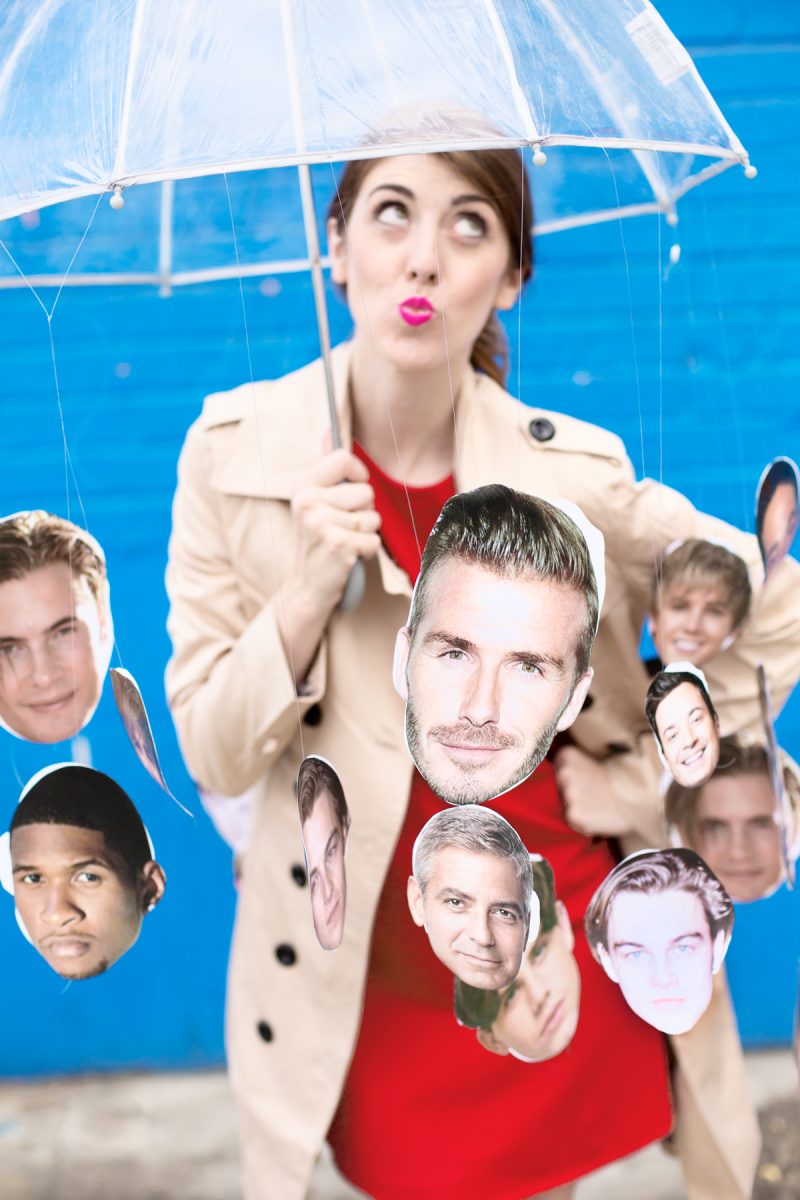 Photos by Jeff Mindell
Bonus points if you just have spotify on repeat playing the song all night. I expect many videos of this one in the #studiodiyincostume feed… mmmkay!?
Remember, if you make a Studio DIY costume, be sure to share it on Instagram with #studiodiyincostume so we can feature it on the blog!!