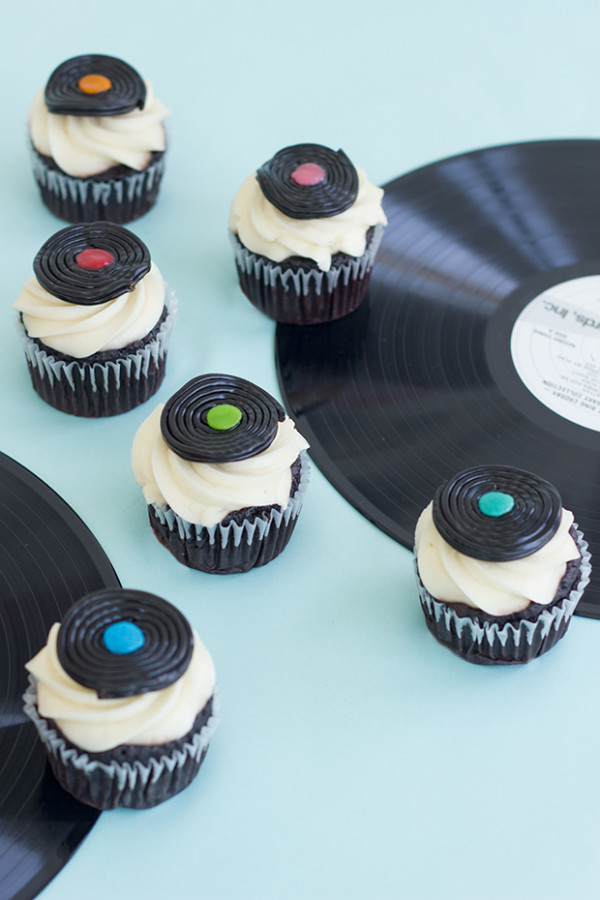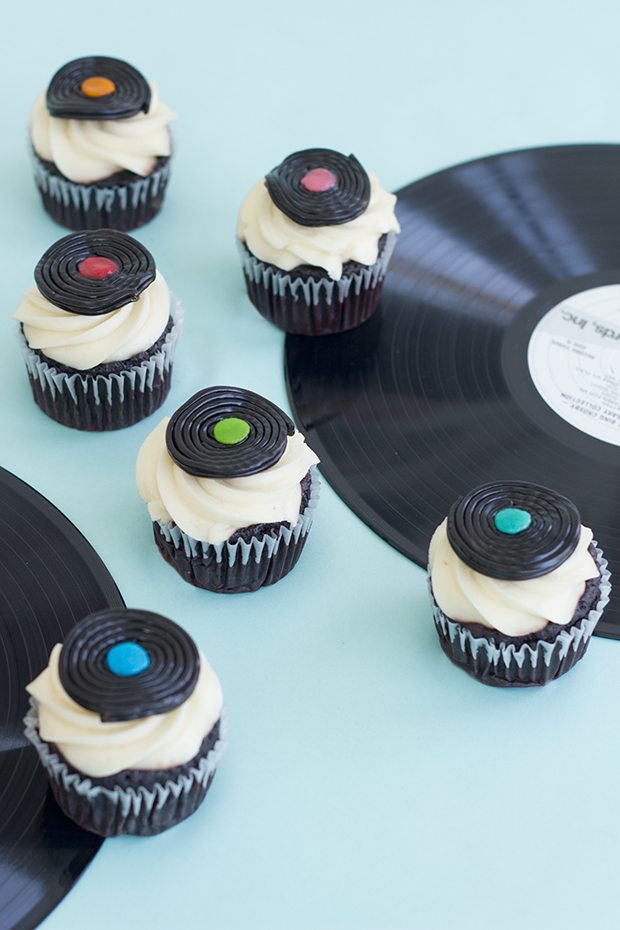 Who has a rad music-loving dad out there!? Well if you do, he will surely appreciate some Father's Day treats that pay tribute to his passion for tunes. And here I am to delivery said treats to you… record cupcake toppers (and soda labels, too)! You can actually thank my new intern (!!), the lovely Jamie of Paint The Gown Red (Check her out!! She made pineapple donuts. Oh yeah, we're a good match.), as this was her original brain child! The full scoop is over on eHow so head there and show dad the raddest day he's ever had!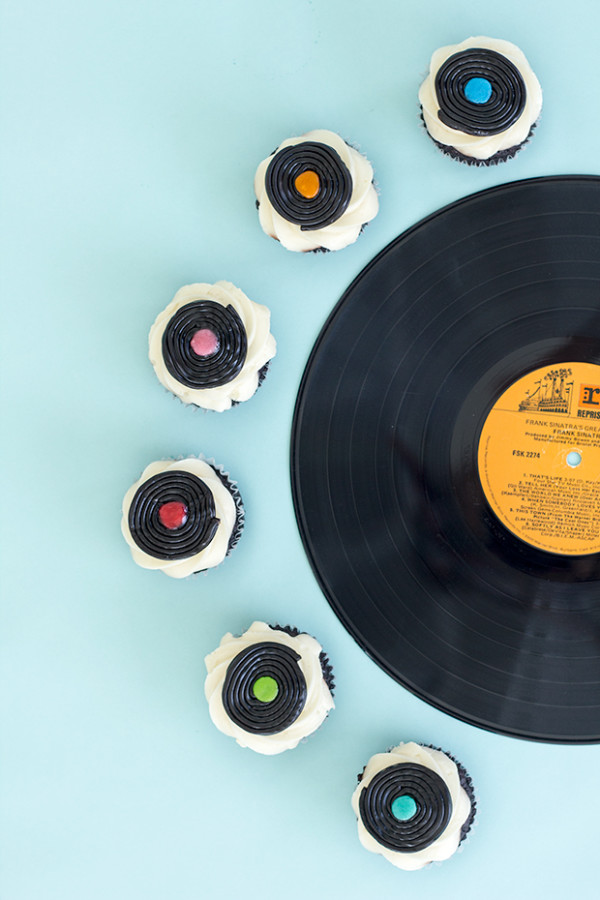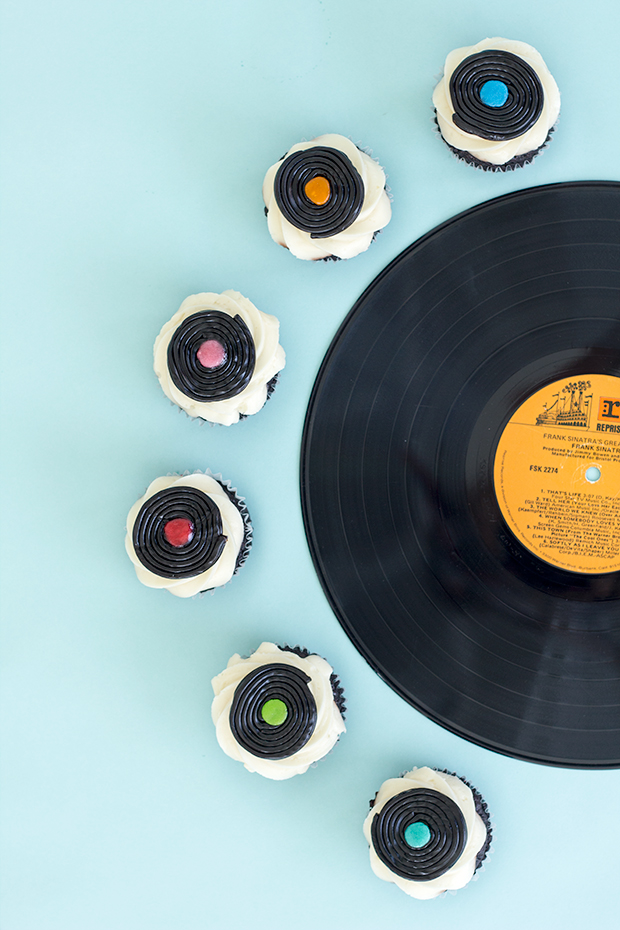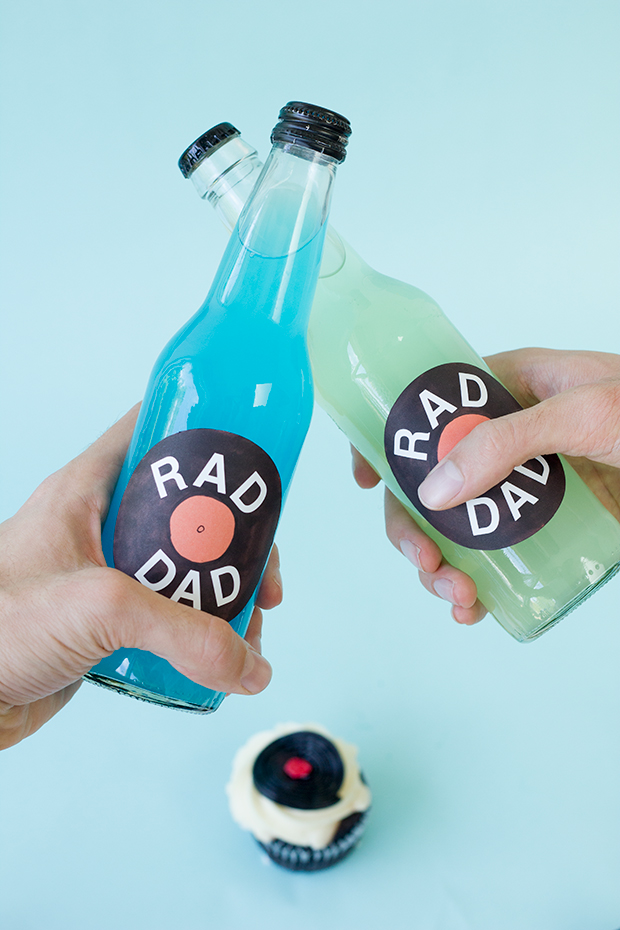 All Photos by Studio DIY
And for those who have dads (or husbands!) who prefer the good ol' BBQ, some burger balloons for them.